Crockpot Turkey Breasts and Stuffing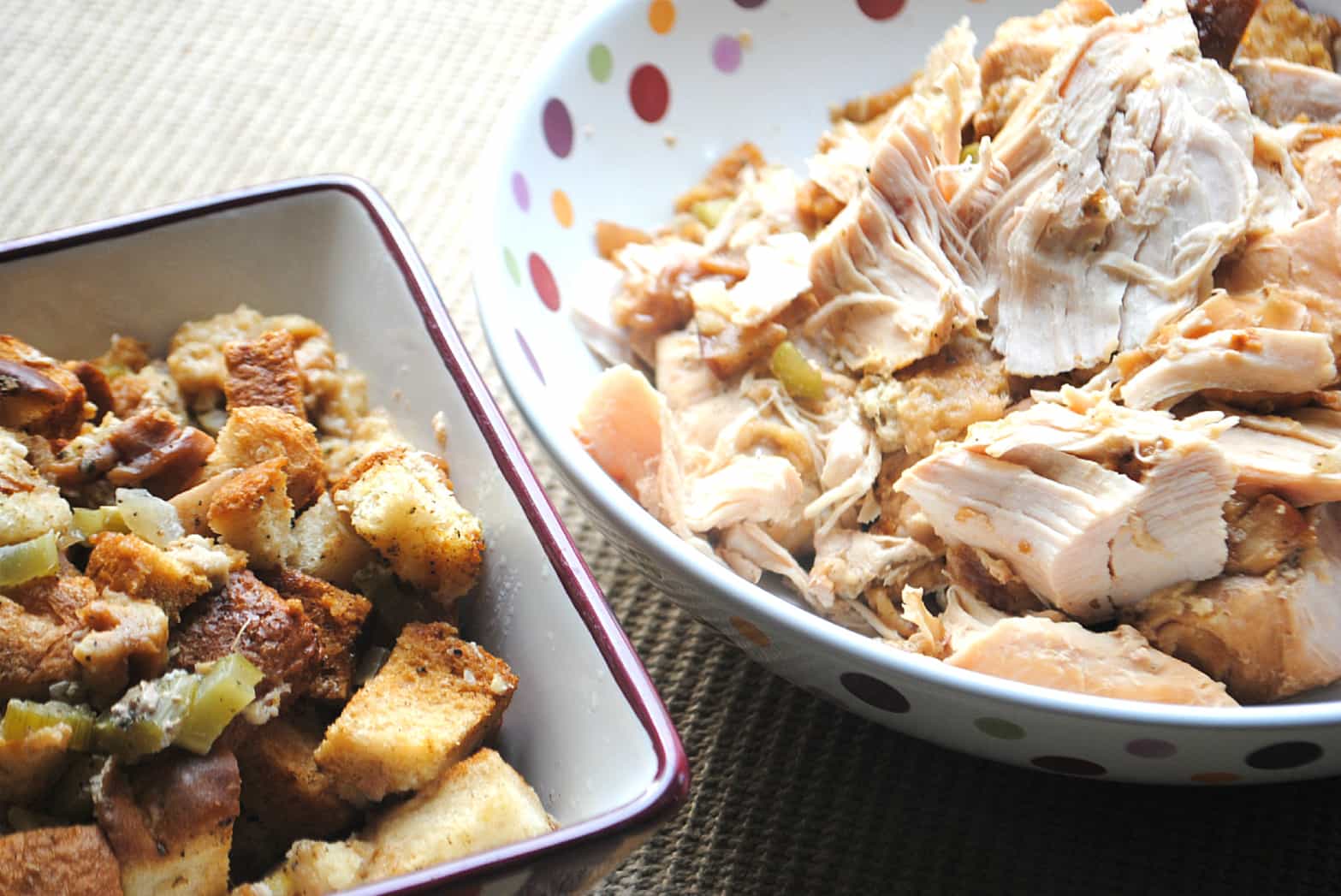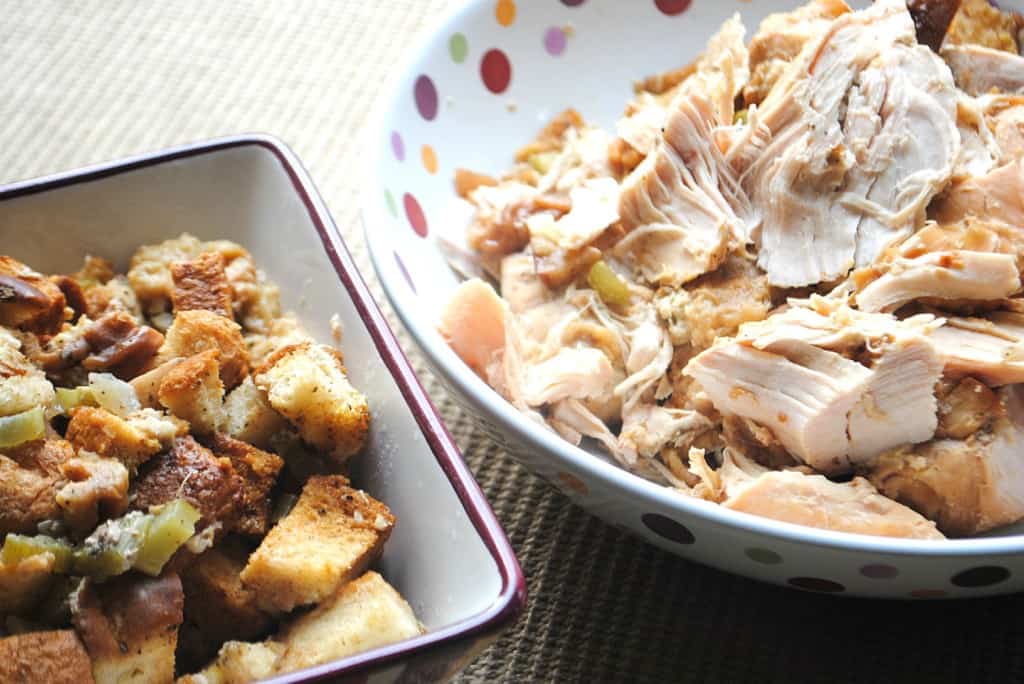 So I figured since I'm getting ready to start my Christmas baking, I would share a quick Turkey dinner with all of you. Beginning this past Tuesday I have been listening to Christmas music, packing away all my fall decorations, and planning my holiday shopping.
But I get it. You all are not there yet. You're not ready for Christmas. I hear you loud and clear.
You want to get through Thanksgiving first. I used to be like that too. And now I'm not. No explanation, except I think it has something to do with the fact I love holiday baking. And I can only bake with Christmas music playing loudly. So in an effort to prolong my holiday baking season, I had to get festive sooner.
But back to you all. You folks who want to have a turkey dinner and pumpkin pie. How about a turkey dinner in the crockpot. You say it can't be done?
Yes it can! Now you can have turkey any time of year, and pull out those Christmas decorations sooner! And as for the pumpkin pie? Make a batch of 
these
instead…bite size pumpkin pie! Go ahead.
Crockpot Turkey Breast and Stuffing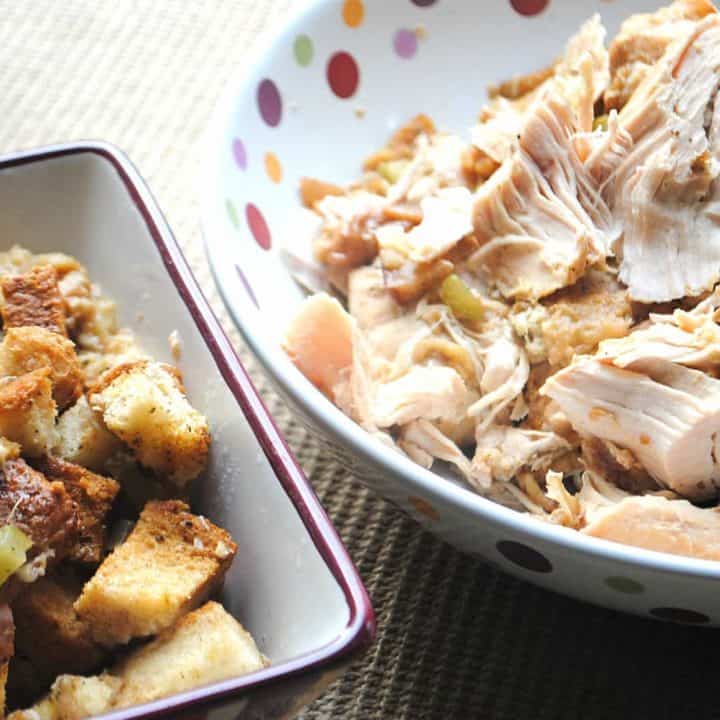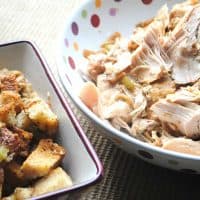 Ingredients
2 lb boneless turkey breasts
1/2 cup chicken broth
1 loaf bread, cubed (with crusts)
1 apple, diced (peel left on)
2 stalks celery, diced
1 onion, diced
1 teaspoon kosher salt
2 teaspoon poultry seasoning
1 teaspoon ground sage
1/2 teaspoon pepper
Instructions
In bottom of crockpot lay turkey breasts (may overlap some). Pour chicken broth over turkey breasts.
In large bowl mix cubed bread with apple, celery, onion, salt, poultry seasoning, sage and pepper.
Pour stuffing over turkey and broth. Pat tightly. Cover the slow cooker and cook on low for 6-8 hours.
Enjoy!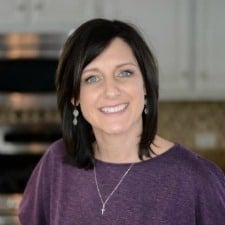 Aimee is a dessert lover (specifically rice krispie treats), workout enthusiast, self-taught foodie, and recipe creator. Her recipes have been featured in over 15 magazines, and her passion is to share her love of cooking with the everyday home cook! Learn more about Aimee.