Best Macaroni and Cheese Ever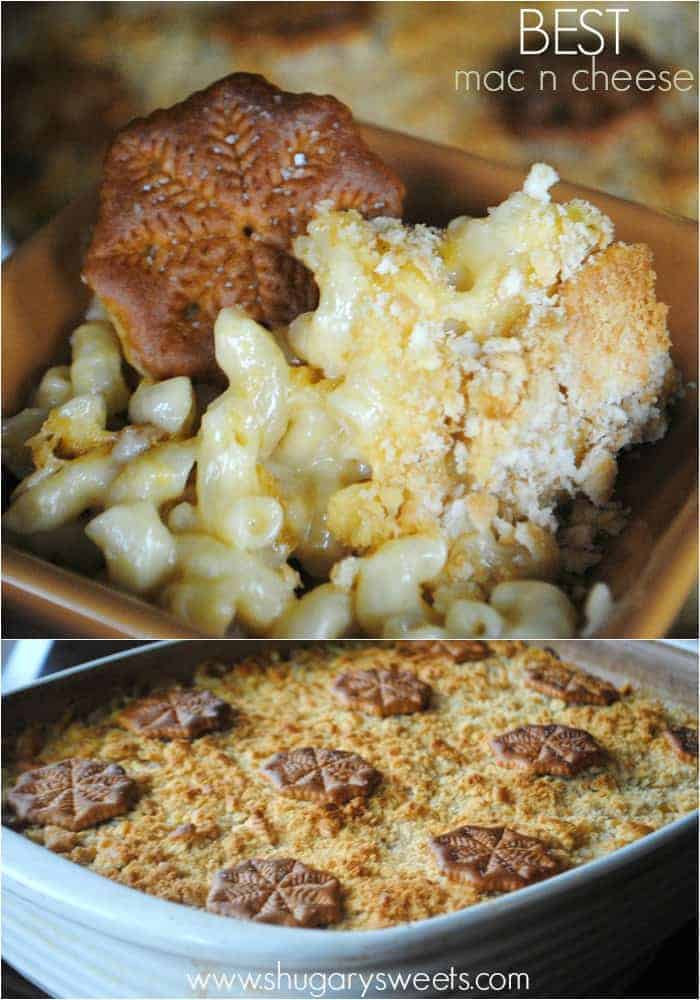 In college I was a mac and cheese lover. I made some nearly every night of the weekend. However, I never parted with that blue box. I mean really, it was the cheesiest. I would try mac and cheese at restaurants, but they were always so bland that I never attempted to make it myself.
Until now. Until I realized grown up mac and cheese can be amazing. Total comfort food. And, it could be that perfect side dish you are looking for for Thanksgiving.
Don't think for a second though that only adults will love this mac and cheese. It got four thumbs up from my kiddos- and that's something huge! Because they only like the blue box stuff too. Until now.
Next time I will have to put more snowflake Ritz crackers on top. There was a little fighting over how many each person ate! I tried to explain that the cook can eat how ever many they want!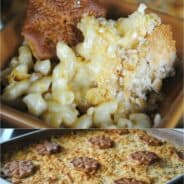 Best Macaroni and Cheese Ever
Ingredients:
16 oz elbow macaroni
4 Tbsp butter
2 cup skim milk
1/2 cup flour
2 cup heavy cream
1 1/2 tsp salt
3/4 tsp pepper
1/2 tsp dry mustard
1 Tbsp worcestershire sauce
1/2 lb Gruyere cheese
1 lb Cheddar Cheese
24 Ritz crackers
Directions:
Prepare macaroni according to package directions. Set aside.
In large pot, melt butter. Add skim milk and bring to near boiling over medium high heat. Reduce heat to medium and sprinkle in flour. Whisk vigorously over medium heat for 1-2 minutes. Mixture should be thick and boiling. Slowly add cream, while whisking. Add in salt, pepper, mustard and worcestershire sauce. Reduce heat to low and continue to stir for about 5 minutes.
In food processor, shred Gruyere and Cheddar cheese. Add to pot, stir until thoroughly combined.
Add cooked macaroni to cheese mixture. Pour into a 13x9 dish.
In large ziploc, crush 14 Ritz crackers. Sprinkle over top of macaroni. Lay 10 crackers on top, spaced evenly.
Bake in a 375 degree oven, uncovered, for 30 minutes. Enjoy hot!
MAKING THIS RECIPE? Share it with me on Instagram using the hashtag #ShugarySweets so I can see what you're cooking up in the kitchen!