Choosing your favorite Thanksgiving side dish menu is always so hard, especially when there are so many incredible dishes, like sweet potato casserole and creamy mac and cheese!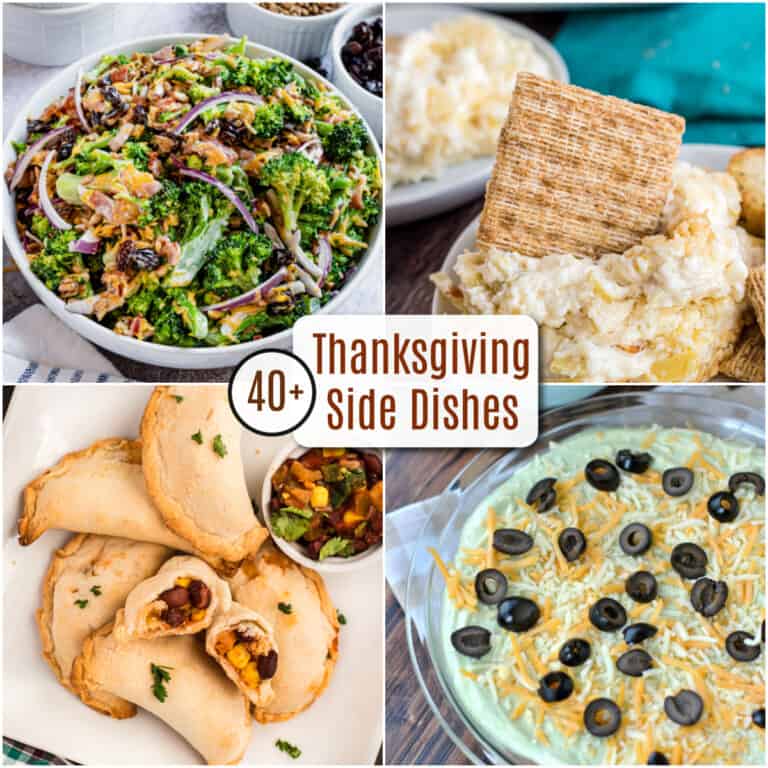 Every year I try to find a new dish to try out for the holidays. Whether it's using a crock pot to make a perfectly moist turkey, or adding chocolate chips to an already delicious no-bake pumpkin cheesecake, I just want to see what new things I can bring to the table.
Some of these amazing recipes on this list have been made dozens of times of the years, some only a handful, and some are favorites scoured curated from the internet.
But each of these recipes have been carefully and lovingly tested and are ready for your Thanksgiving Feast.
More Easy Vegetable Side Dish Recipes
Festive and Simple Side Dish Recipes
Easy Sweet Side Dishes for Thanksgiving
Great Side Dish Recipes for Thanksgiving Dinner