Classic Stuffing Recipe
Looking for a Classic Stuffing Recipe? My version is made with day old bread, vegetables, apples and mushrooms! Easy to make ahead of time too!
Be sure to sign up for my free email subscription…new recipes in your inbox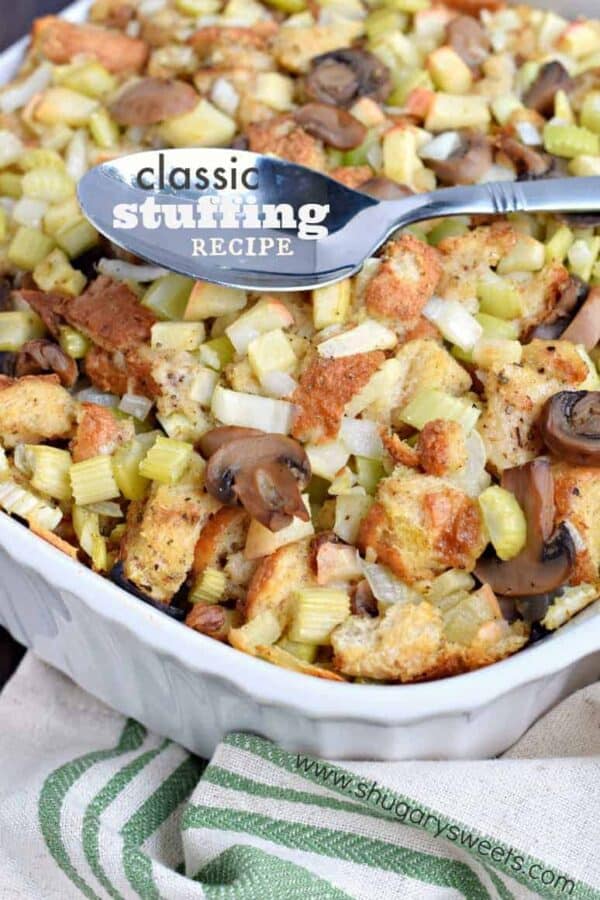 Click HERE to save recipe to pinterest!
**I am part of the Ambassador program with Crunch Pak apples. While I have been compensated for this recipe, all opinions are 100% my own**
As I was putting my 5th load of laundry in the washing machine for the day, it occurred to me we as a generation of Americans are so spoiled. We have no right to complain about laundry, dinner, or even clothes shopping for that matter.
I was thinking about this and how my ancestors had to wash all their clothes by hand. And how dinner was about making bread from scratch to go with their meat and vegetables. Sometimes I wonder if it was easier times? Not worrying about the cost of all our "stuff." You know, the things that give us convenience in life…washing machines, cars, store bought food!
But then I realized, I can't even sew a button on a shirt, I'm thankful for Target, haha!! As Thanksgiving is approaching, I am trying to be more grateful and thankful for the good things in my life. It's so easy to take even the littlest things for granted.
Including store bought bread and Crunch Pak sliced apples, haha. Because it definitely makes this Classic Stuffing Recipe a cinch to assemble!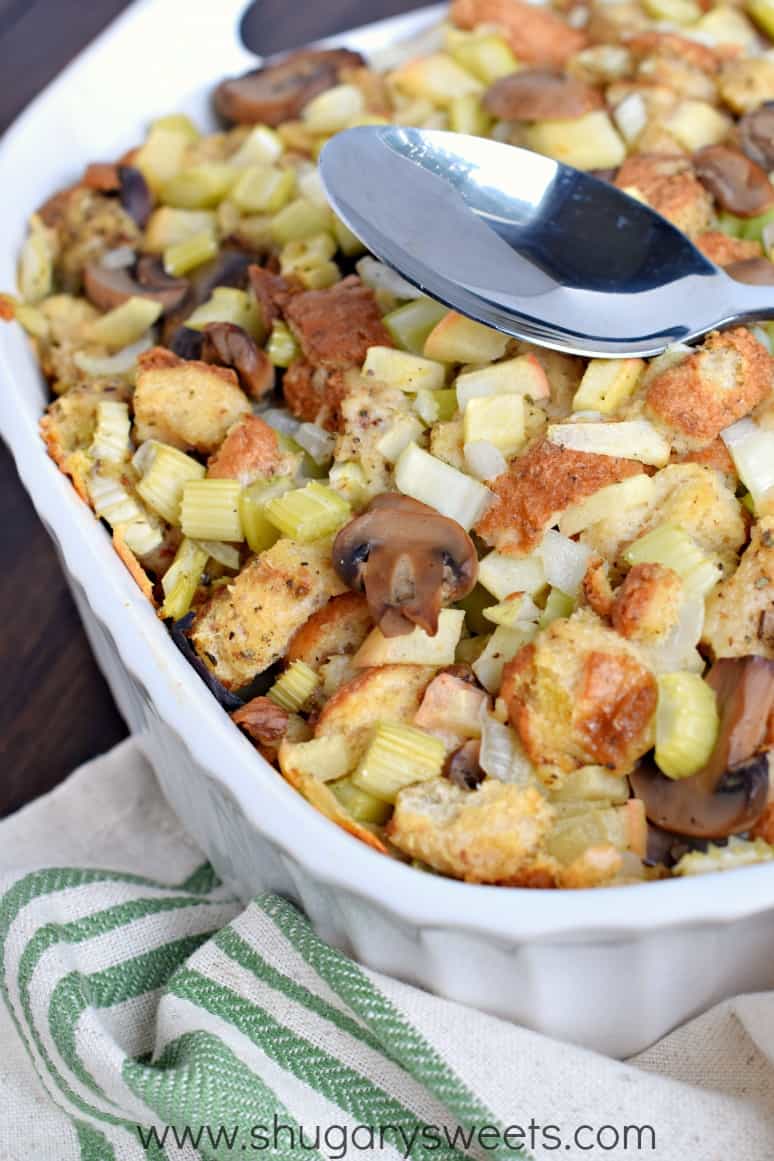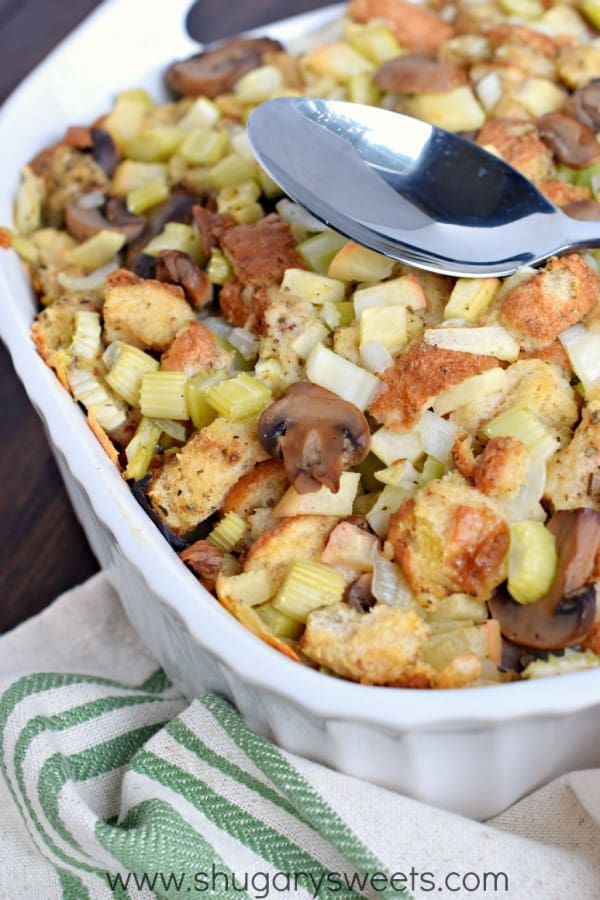 Speaking of stuffing….do you call it stuffing or dressing where you are from? And do you put yours IN the bird? I personally prefer it out of the bird, in a casserole dish, ha!
Today's recipe for stuffing is from my grandma. My blog is my place to share family recipes, not only for you all (my readers) but also for my family (and myself). Instead of a box of recipe cards, I use my blog to keep my recipes in order.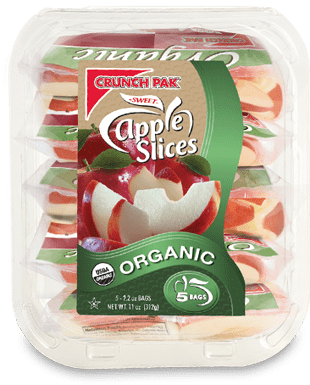 I love my stuffing full of all the crunchy stuff (probably even more than grandma uses). I used Crunch Pak apple slices for a quick shortcut in this recipe. No need to slice or peel those apples, just give them a couple chops into small pieces. Purchase whichever flavor you wish, they will all work wonderfully!
So…what else is on your Thanksgiving menu?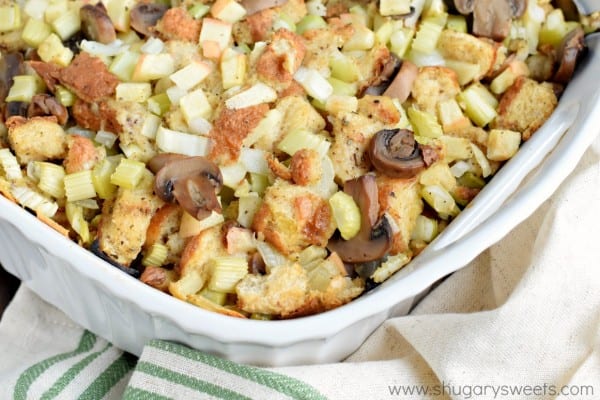 Be sure to stop on over to Crunch Pak for some delicious recipes and ideas!
Here are a few of my favorite Thanksgiving recipes: ENJOY!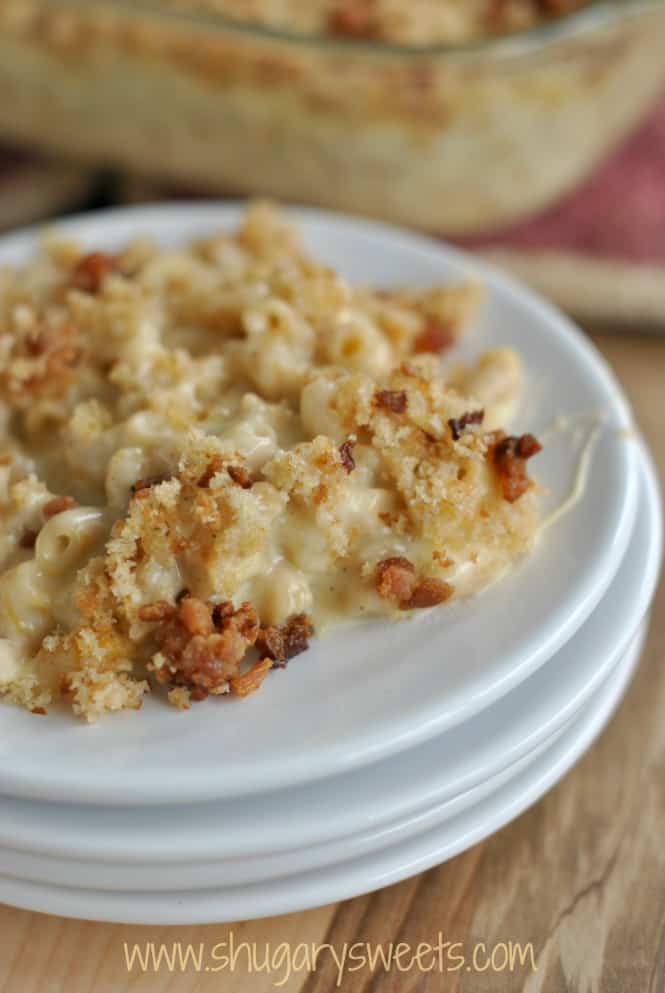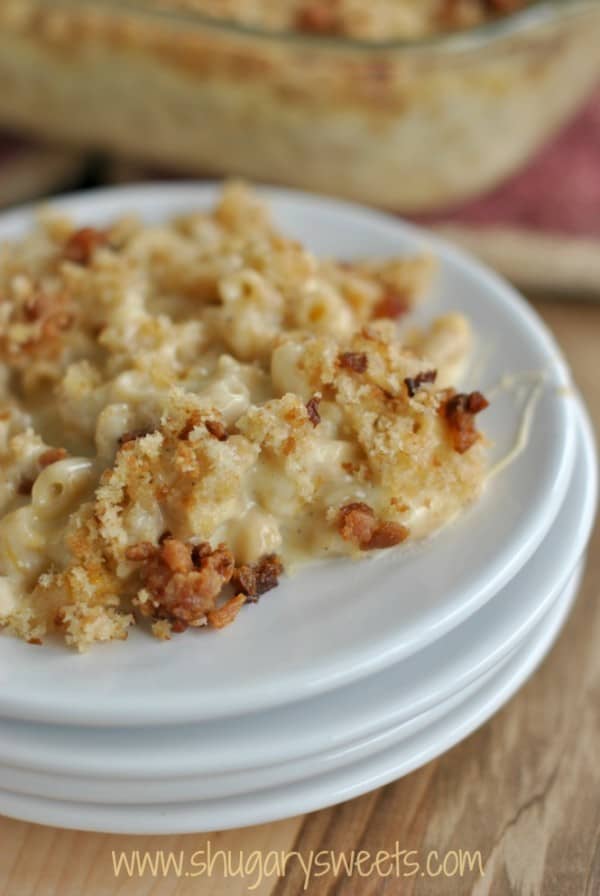 Gouda Bacon Macaroni and Cheese: our favorite mac and cheese that pleases kids and adults!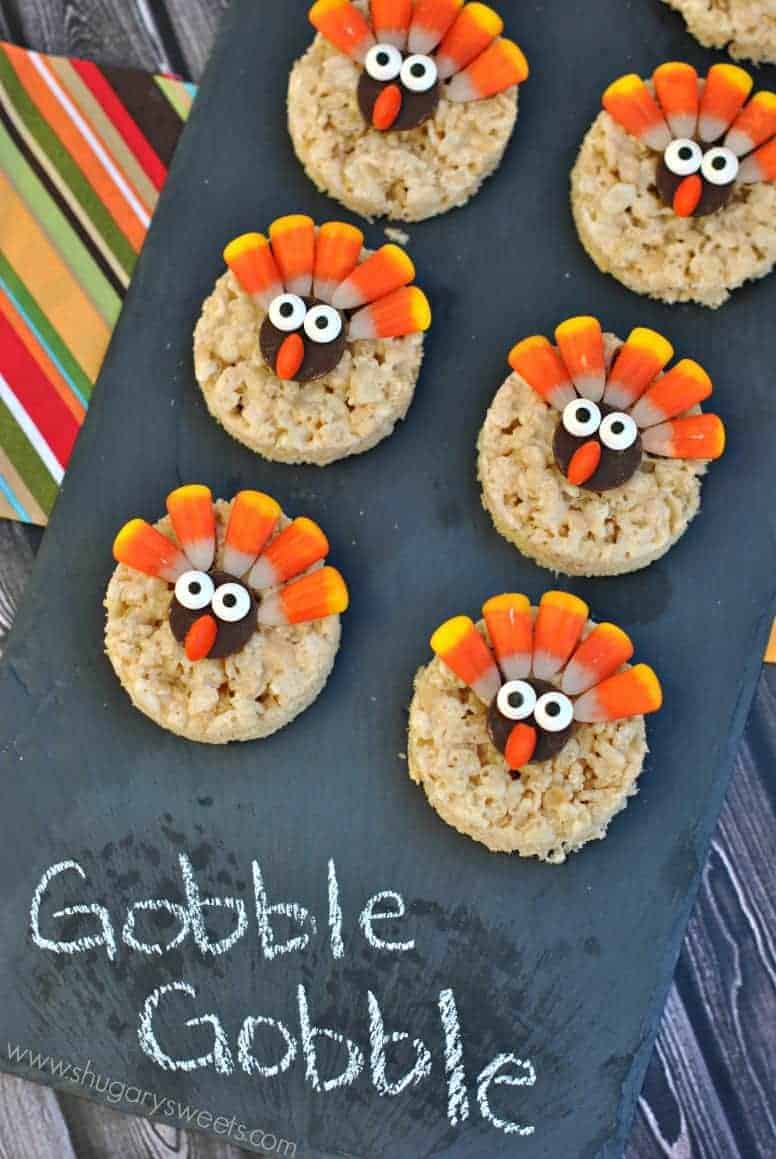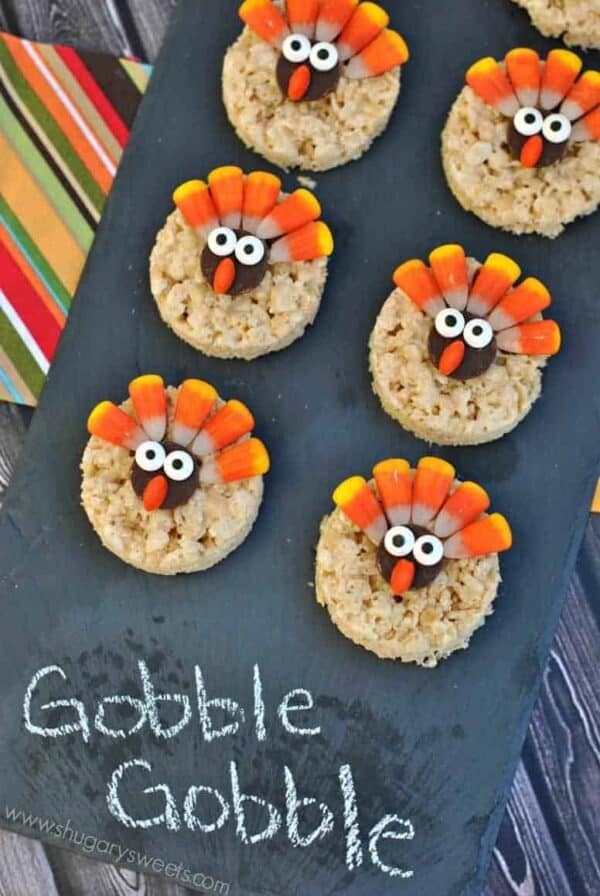 Turkey Krispie Treats: these fun treats are easy enough for the kids to help make!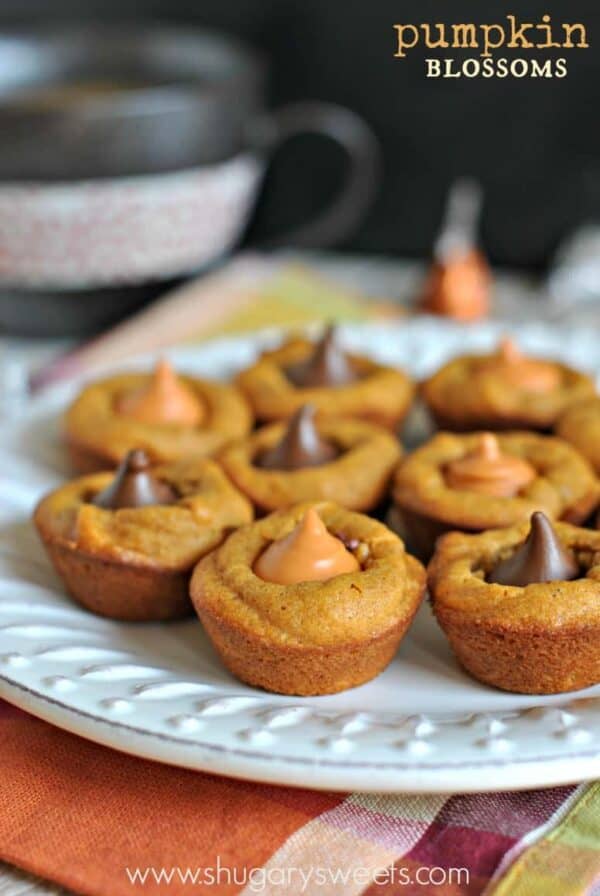 Pumpkin Blossoms: these are a must have on your dessert table!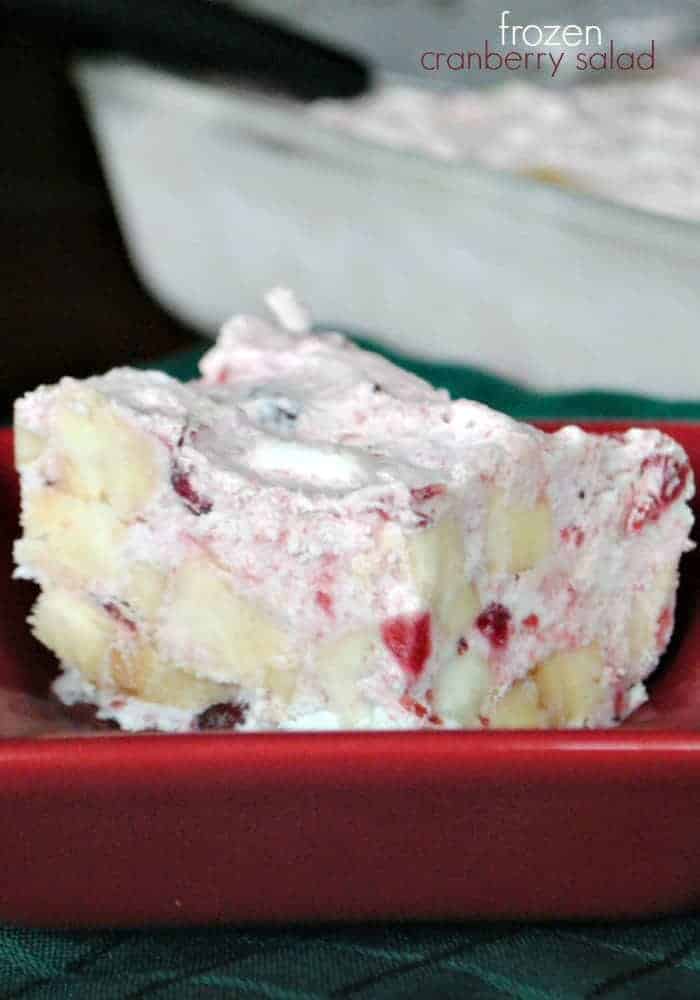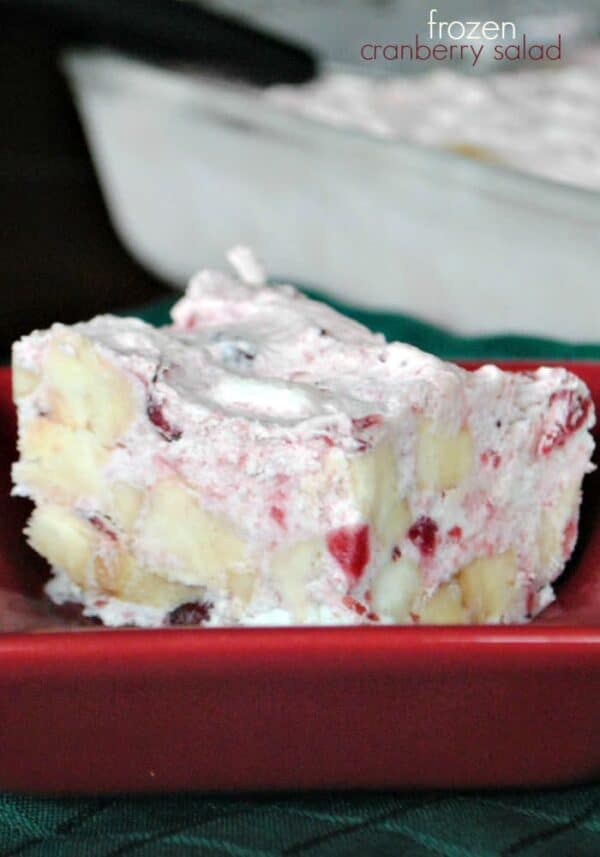 Frozen Cranberry Fluff: our traditional cranberry salad every year. And bonus: it can be made DAYS ahead of time!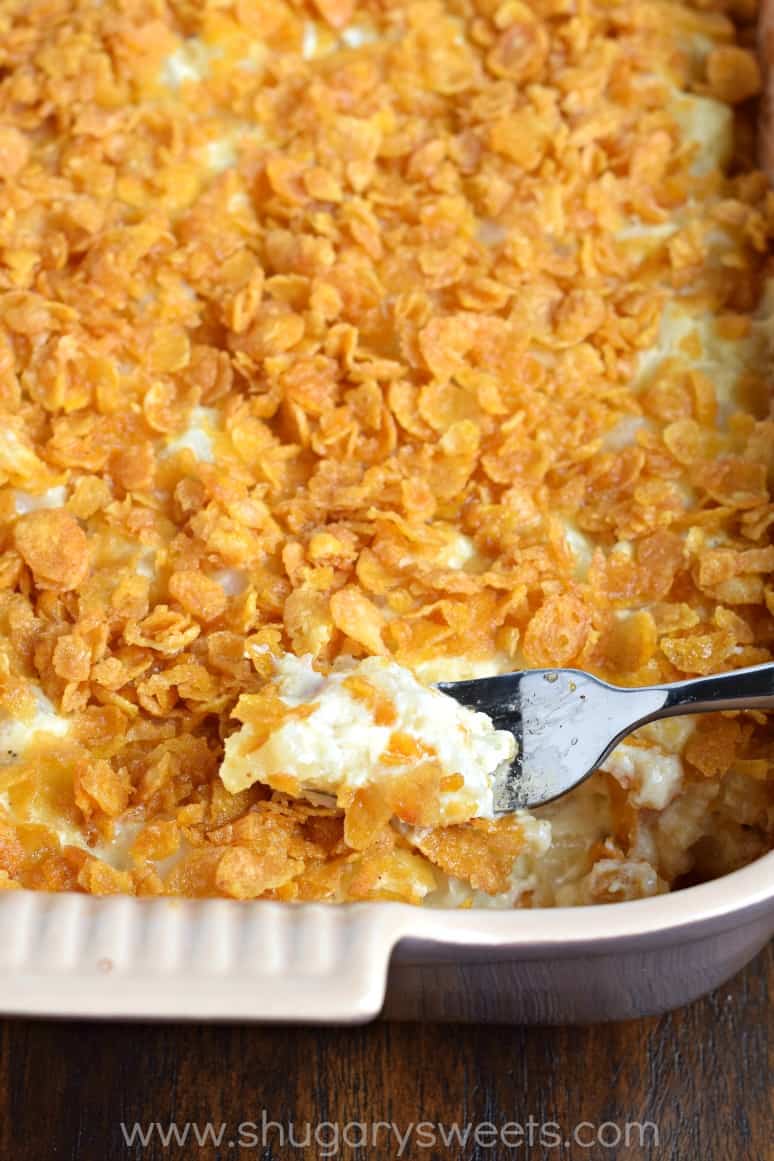 This Cheesy Hashbrown Casserole recipe (funeral potatoes) is true comfort food. Made with frozen hash browns and plenty of cheese, I can guarantee your family is going to enjoy this one!
Love today's stuffing recipe? Here are some great Thanksgiving recipes from my friends:
Yield: serves 6-8
Classic Stuffing Recipe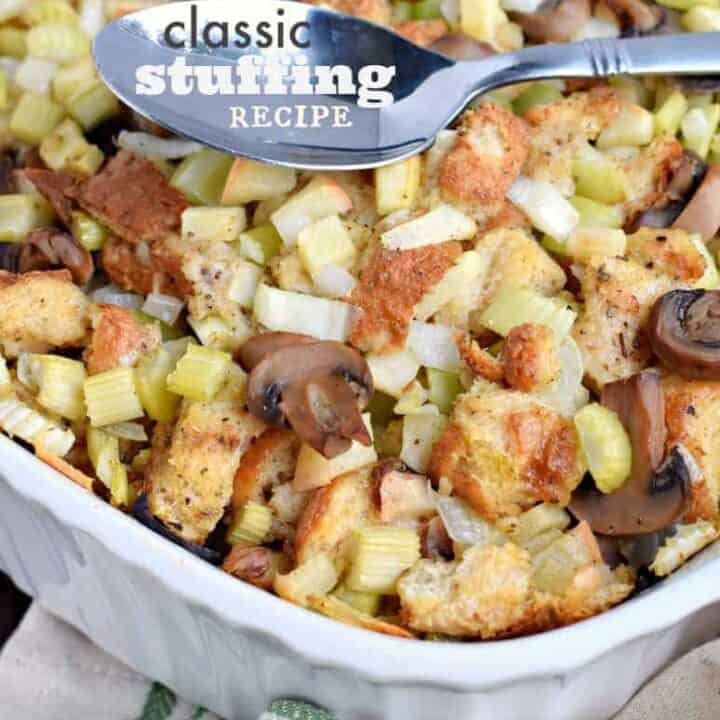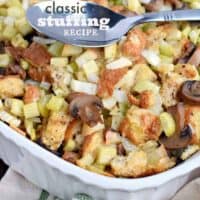 Total Time
1 hour
15 minutes
You'll love this Classic Stuffing recipe packed with flavor and perfect for Thanksgiving!
Ingredients
1 loaf (1 lb) bread (see notes below)
1 large egg
2 Tbsp water
1 celery heart, diced (about 1 1/2 cups)
1 small yellow onion, diced (about 1 cup)
2 jars (4 1/2 oz) sliced mushrooms, don't drain
2 tsp poultry seasoning
1 tsp dried sage
1 tsp kosher salt
1/2 tsp black pepper
Instructions
In a large mixing bowl, combine stale bread with egg, water, celery, onion, mushrooms, and seasonings. Combine well.
Press into a 9-inch square baking dish (about 2-3 quart). Once you have all your stuffing in the dish, press it in firmly.
Cover stuffing with foil. Bake for 60 minutes in a 350 degree F oven. You can make this a day ahead of time too! ENJOY.
Notes
For the bread, white or wheat is fine. I like to take my bread and let it sit open on the counter overnight, making it a little stale. Too fresh of bread will get soft and soggy.

**Today's recipe is sponsored by Crunch Pak apples. While I have been compensated to be a part of their Blogger Ambassador program, all opinions are 100% my own**
Today's recipe was originally published on Shugary Sweets on November 9, 2015 and has been republished in November 2018
 **There may be affiliate links in this post! By clicking on them, or purchasing recommended items I may receive a small compensation. However, I only recommend products I love! Thank you for supporting Shugary Sweets! See my disclosure policy for more info**