A deliciously easy Greek yogurt sauce to add freshness and flavor to all your favorite Mediterranean dishes! Tzatziki Sauce adds the best finishing touch to pita sandwiches, salads and wraps.
Serve up this tzatziki on some of our homemade Instant Pot Gyros for a delicious meal! It's fast and easy and the family will love it.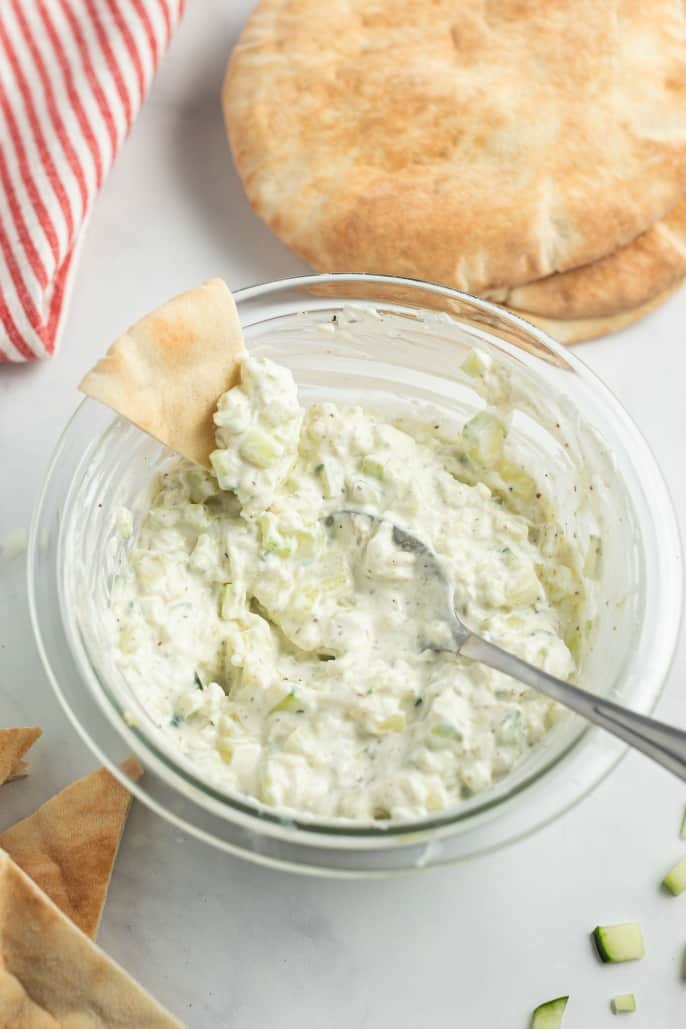 Why this recipe works
One of the very best parts of going out to a Greek restaurant for me is the Tzatziki Sauce. Made from fresh Greek yogurt and cucumbers and flavored with herbs, it's the perfect balance of creamy and light!
After frequently ordering extra sides of this cucumber sauce when we got Mediterranean takeout, I started making my own sauce at home.
Tzatziki is an essential part of these Beef Pitas I make often, but it's tasty and versatile enough that I thought it deserved its very own post.
I'm sure you're going to love this sauce.
You can use on pita sandwiches of course, but also as a salad dressing, a dipping sauce for falafel or vegetarian zucchini meatballs. It's even great with french fries as a way to shake things up!
Drizzle it on veggies and leftover chicken for a quick lunch, spread it on your subs or burgers, or–if you're like me and can't get enough of the stuff–sneak spoonfuls straight from the fridge when no one's looking.
There's no wrong way to enjoy homemade yogurt sauce! After you try this classic Tzatziki recipe, you'll also want to check out Avocado Tzatziki I serve with grilled chicken skewers.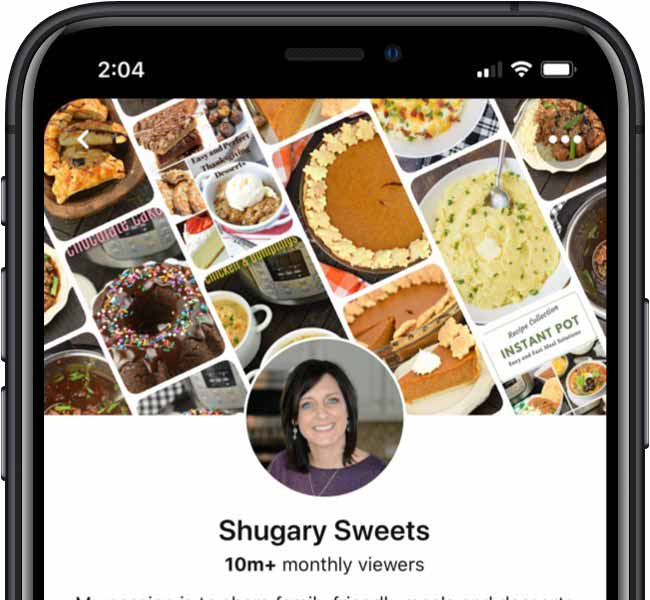 Yogurt Sauce
Greek yogurt is trendy these days but I've been cooking and baking with it for years! It's full of calcium and probiotics and has almost double the amount of protein of other kinds of yogurts.
It's a great substitute for sour cream in some of my favorite breads, cakes and muffins with less saturated fat but the same amount of moisture.
All of those benefits are great but I love Greek yogurt most for the taste! Tangy and creamy with a light texture, it complements meats like lamb, beef and chicken extraordinarily well.
If you're new to cooking with Greek yogurt, get ready for it to become one of your new favorite ingredients! I love eating it plain with granola and fresh fruit and using it in all kinds of sauces and dressings, including this one.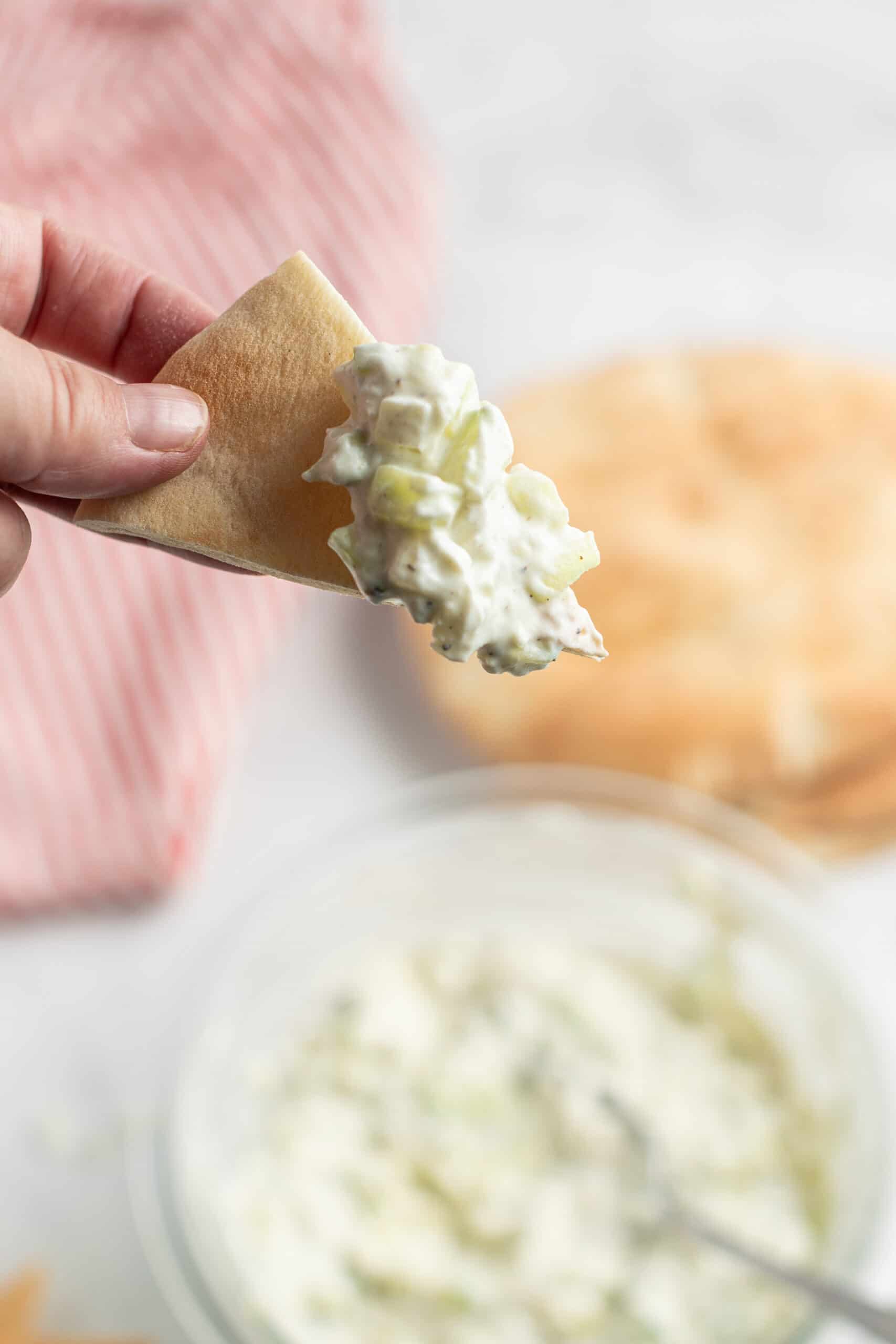 Cucumbers in Tzatziki
Diced cucumbers saturate the yogurt sauce with fresh clean flavor while adding a satisfying "crunch"!
You can peel the cucumbers for this sauce if you like or leave the skin on. I'm not bothered by the skin so I will often skip the peeling and get right to the delicious sauce making.
We find this homemade Greek yogurt sauce is just as good as the sauce I love from our favorite takeout places (but at a fraction of the cost).
Ingredient Notes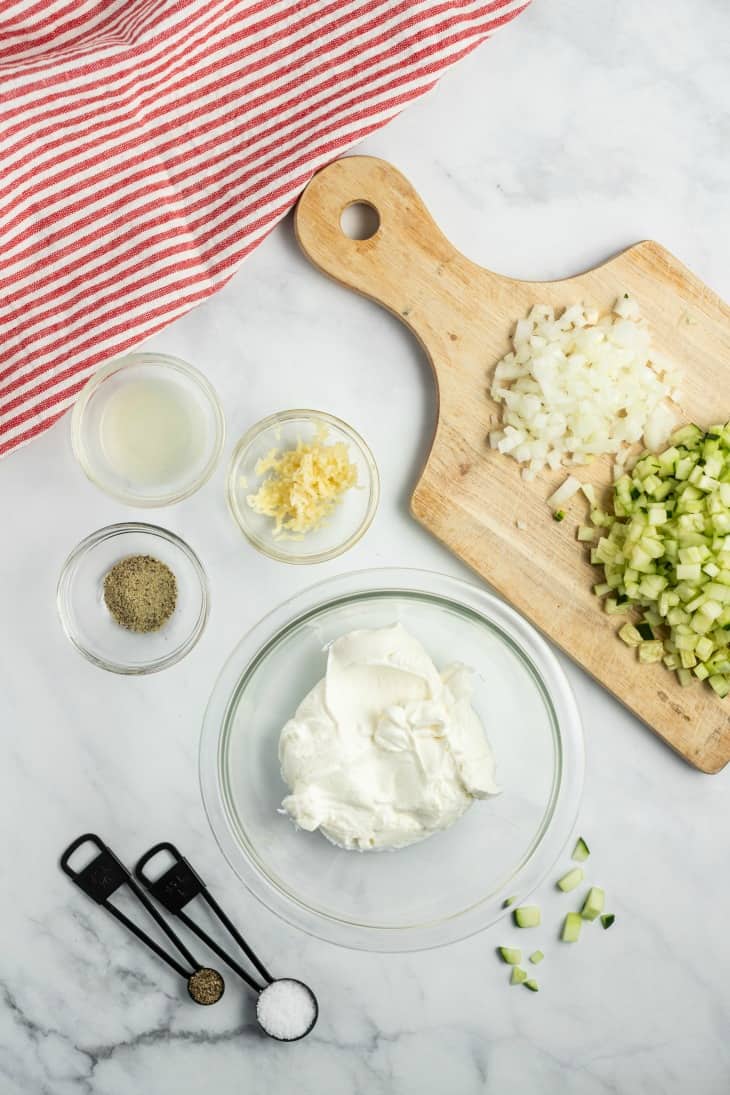 To make this sauce, you need:
Plain Greek yogurt (unsweetened)
Cucumber (diced)
Lemon juice
Salt
Onion (diced)
Garlic
Black Pepper
Greek seasoning blend
Mix everything together in a bowl. Let it chill in the fridge for at least four hours and keep cold until ready to serve.
Optional: You can also put the sauce in a coffee filter and mesh colander all day to allow the excess moisture drain out. I find this creates a sauce with an even thicker, creamier texture but it's not strictly necessary.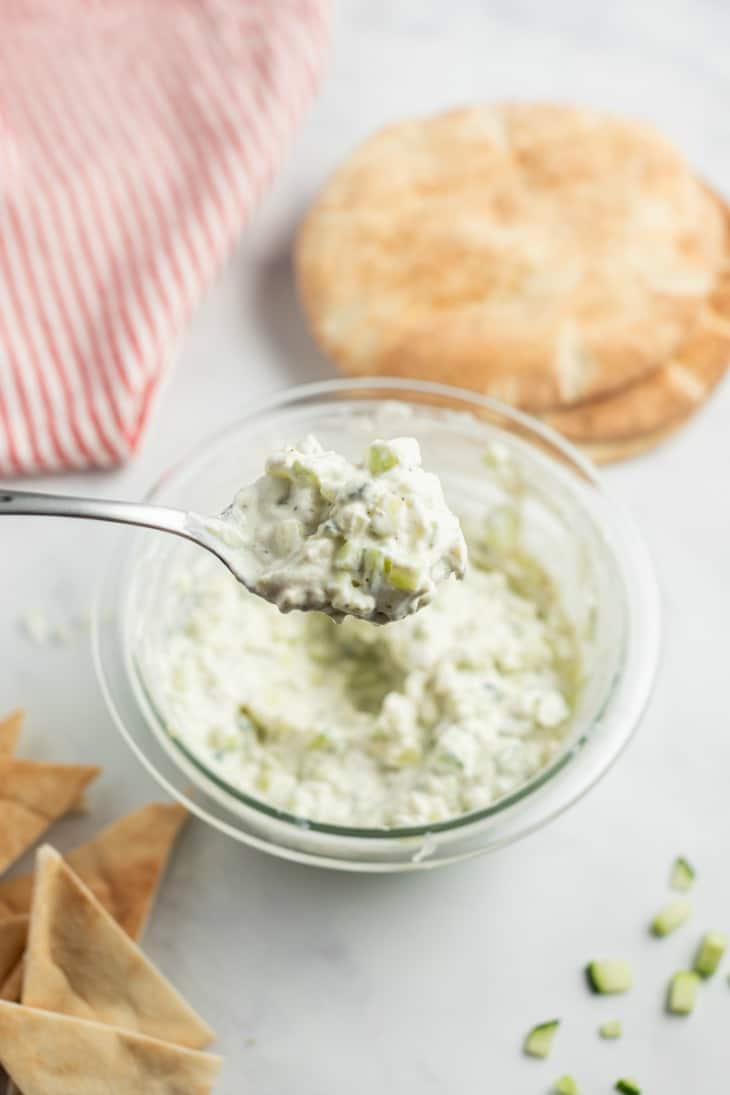 Tips & Tricks
Be sure to dice your cucumber and onion SMALL! I've used red onions here before as well as yellow onions and white onions. They're all delicious in this sauce.
Letting the sauce marinate for several hours allows the flavors of the garlic, onion and cucumber to fully saturate the yogurt. The spices settle in and mingle with everything else to give this yogurt sauce a complex and deeply satisfying flavor.
This sauce definitely needs at least four hours to reach its best flavor. I actually like to make this the night before and let it "marinate" over night in the fridge. Or if I'm planning on using it for dinner, I'll make it first thing in the morning and let the sauce chill all day long. No time for that? No worries. You can eat the sauce right away if you need to. It'll still taste great!
If you won't be using all the Tzatziki right away, store it in a bottle or container with a lid and keep chilled. It stays good for about 3 days this way.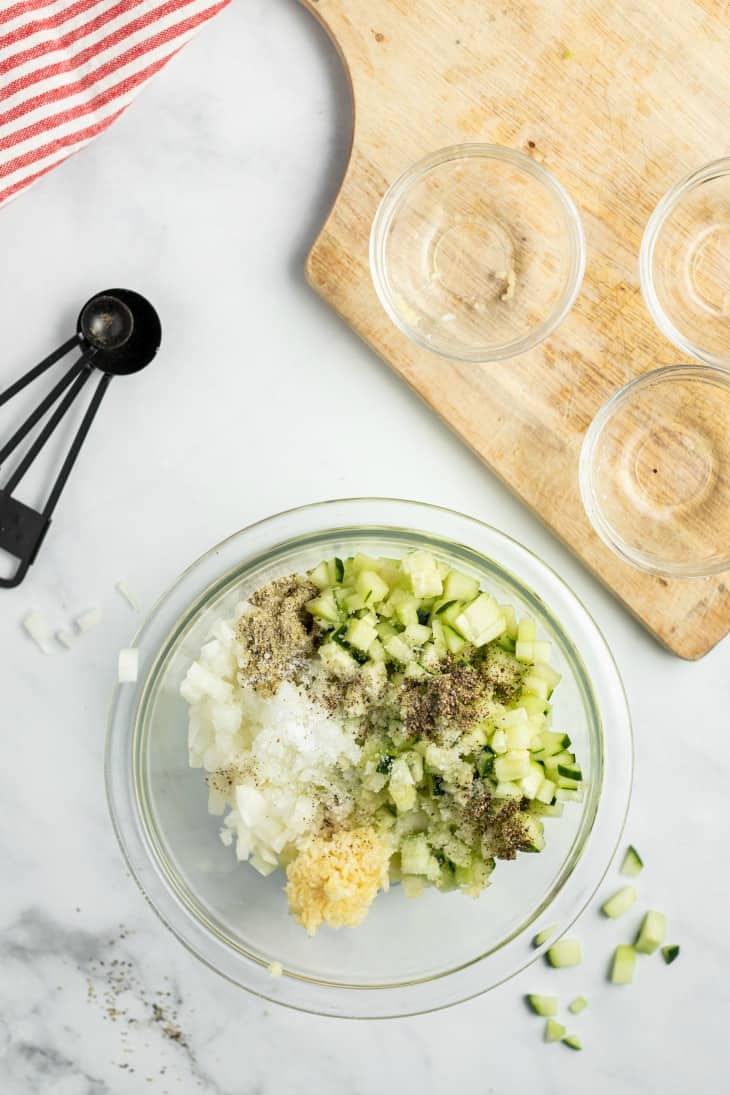 What Greek seasonings should you use in Tzatziki sauce?
Your grocery store likely carries Greek seasoning blends in their spice aisle! Most commercial blends contain oregano, dried lemon zest, garlic granules, marjoram and black pepper.
I really like Cavender's Greek Seasoning for all my Greek cooking.
It comes in handy for making Greek Omelettes too–incidentally, another great dish to pair with this sauce!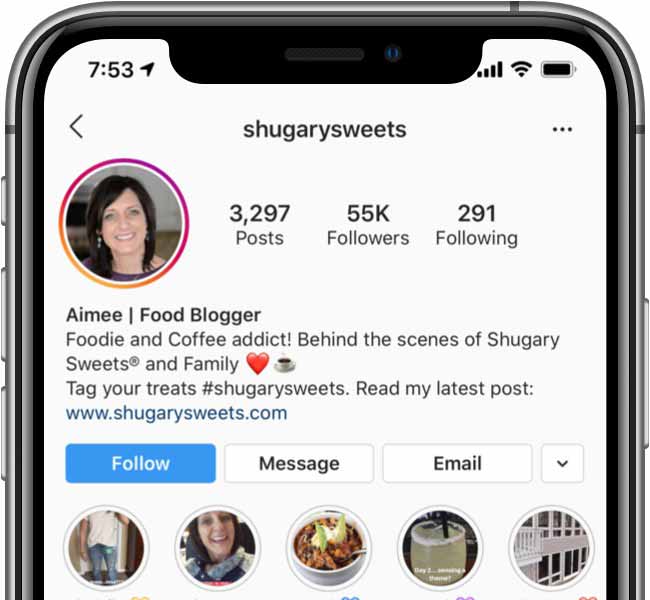 Enjoyed as a dipping sauce, dressing or addition to your favorite sandwiches, this Tzatziki recipe will help you make restaurant-quality Greek meals right in your own kitchen.