Spinach and Meat Lasagna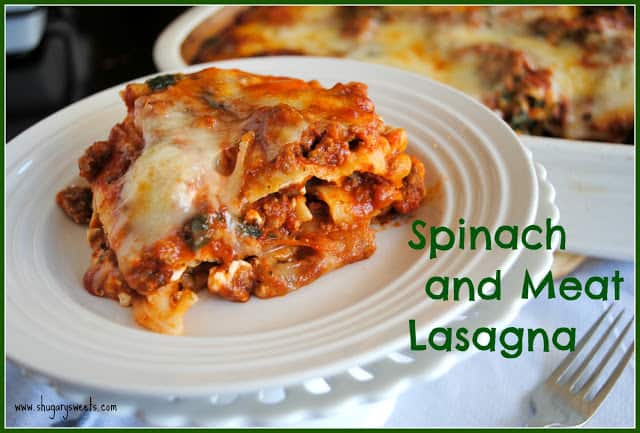 There are two types of dinners I could eat every night for the rest of my life. Pasta and Mexican.
This lasagna is so delicious I thought it was time to share how I make it. My friend Jenna made this a long time ago and I've been making it ever since. The only thing that I change up is my sauce. Sometimes I cheat and use Prego (don't be a hater), and sometimes I make homemade sauce!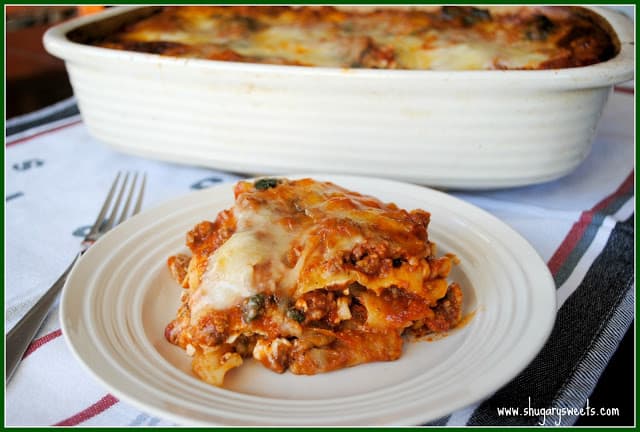 This is a great meal to bring to a family with a new baby in the house, or to make for the holidays! It makes a large 13×9 pan or lasagna pan. Enjoy!
Spinach and Meat Lasagna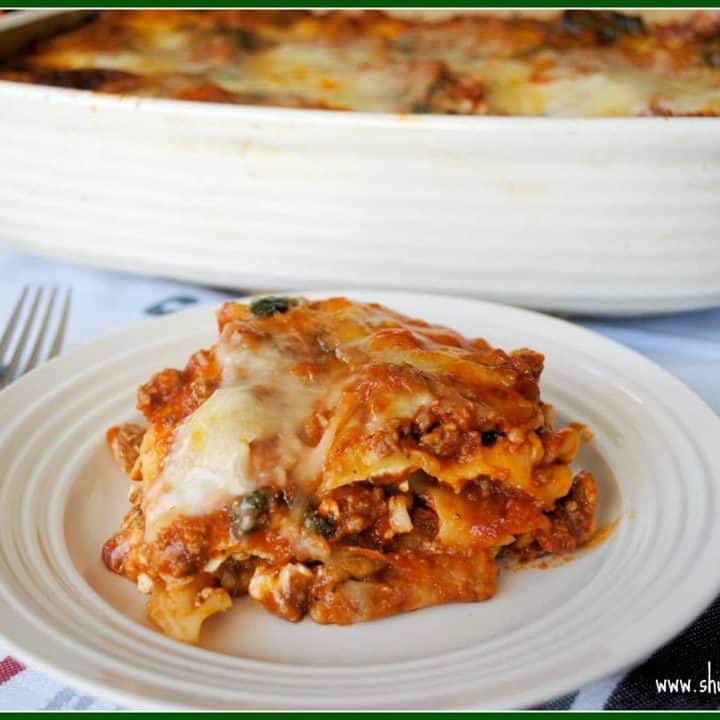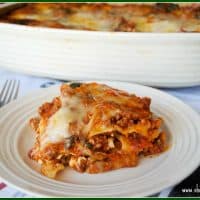 Ingredients
10oz bag fresh spinach
3 cloves garlic, pressed
olive oil
1 lb ground beef
1 lb bulk italian sausage
1 box lasagna noodles (I like the no boil kind)
7-8 cups spaghetti sauce
1 cup ricotta cheese
3/4 cup cottage cheese
1/2 cup parmesan cheese
2 cup mozzarella cheese
2 eggs
salt and pepper
1/4 cup fresh parsley, chopped
Instructions
Saute spinach in olive oil with pressed garlic, set aside. Brown beef and sausage, drain. In a small bowl, mix ricotta cheese, cottage cheese, 1 cup mozzarella cheese, parmesan cheese, eggs, salt, pepper, and parsley.
In 13x9 baking dish, pour 2 cups of sauce in bottom of pan. Lay noodles in single layer. Cover with 2 cup of sauce, 1/2 of meat, and half of cheese filling. Top with 1/2 of spinach mixture. Repeat layer of noodles, sauce, meat, cheese and spinach. Top with layer of noodles and remaining sauce. Sprinkle with 1 cup mozzarella cheese.
Cover with foil. Bake in a 350 degree oven for about 45 minutes. Remove foil and bake an additional 10-15 minutes. Let stand 10 minutes before serving. Yum!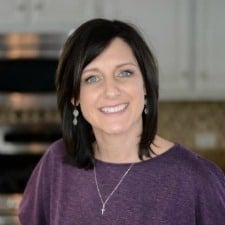 Aimee is a dessert lover (specifically rice krispie treats), workout enthusiast, self-taught foodie, and recipe creator. Her recipes have been featured in numerous magazines, and her passion is to share her love of cooking with the everyday home cook!