Are you looking for a fluffy, delicious Dinner Roll? These No Knead Garlic Parmesan Dinner Rolls will please the whole family!
Be sure to sign up for my email…new recipes in your inbox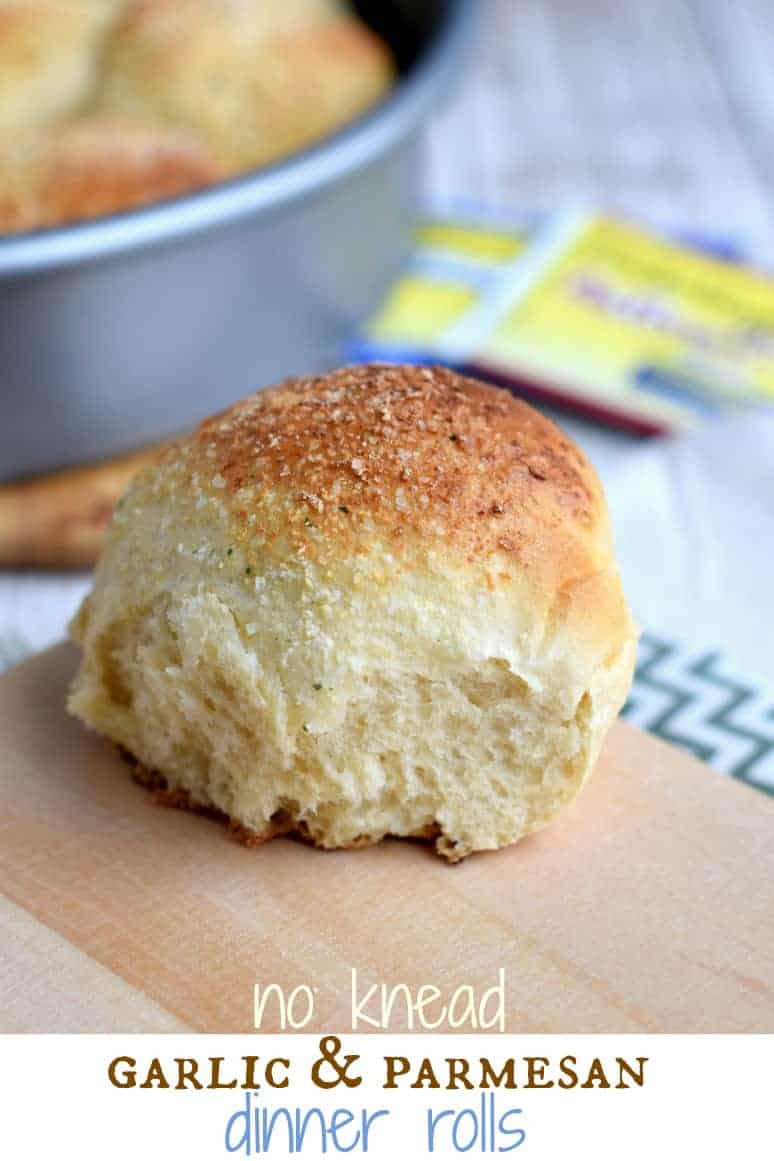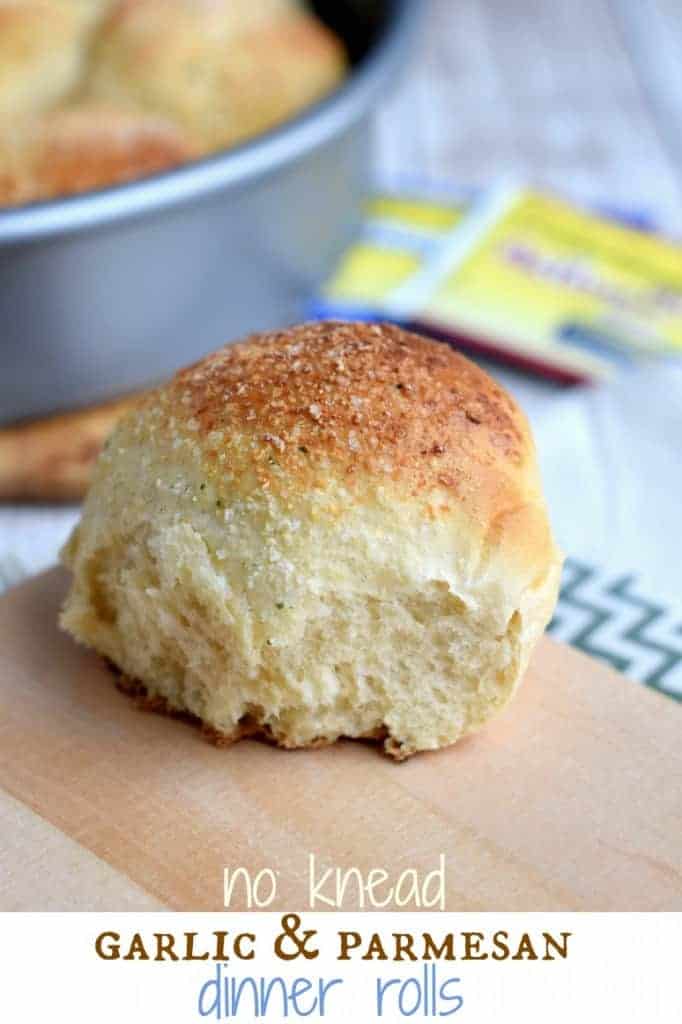 I know many of you are going to scroll down to the recipe below to see if there is yeast in this recipe. Then, depending on your level of comfort, you will either
click away when you realize yes, indeed, there is yeast
stay, because you are not intimidated by yeast
stay, because you are intrigued by the "no knead" part of this recipe
It's okay friends. Before you scroll down and make your choice, read this:
I was once afraid of yeast recipes!!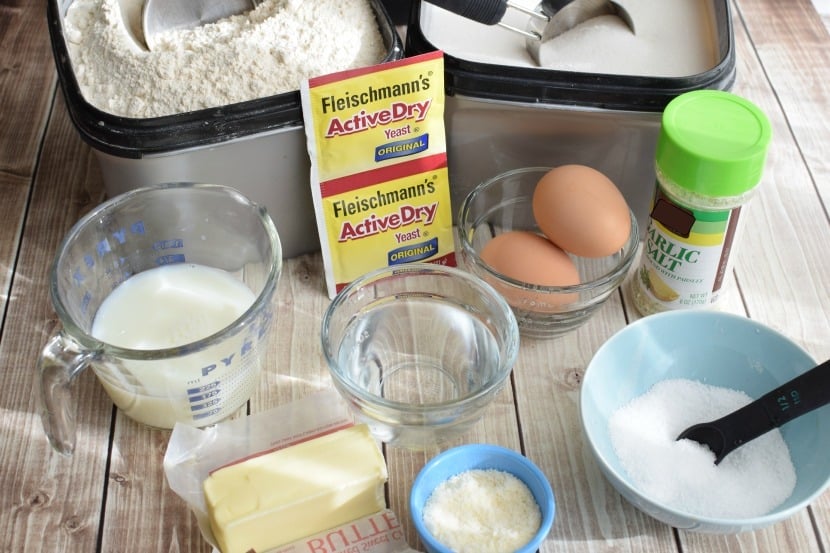 But guess what? When you use a good quality product, you get good results! Awesome how that works, right? Using Fleischmann's® Yeast helps you achieve those great results!
So first, let's chat about dinner rolls. I like mine big and fluffy, yet dense enough to use the next day to make a sandwich.
Oh yeah. I love making ham or turkey for dinner with a side of rolls. Then the next day you use your leftover rolls to make a big fluffy sandwich! It's a perfect combo.
Today's recipe comes from the Fleischmann's® Bread World website, and it's so easy to follow. The results? Amazing. There is no tweaking needed of this recipe, it's that good, people!!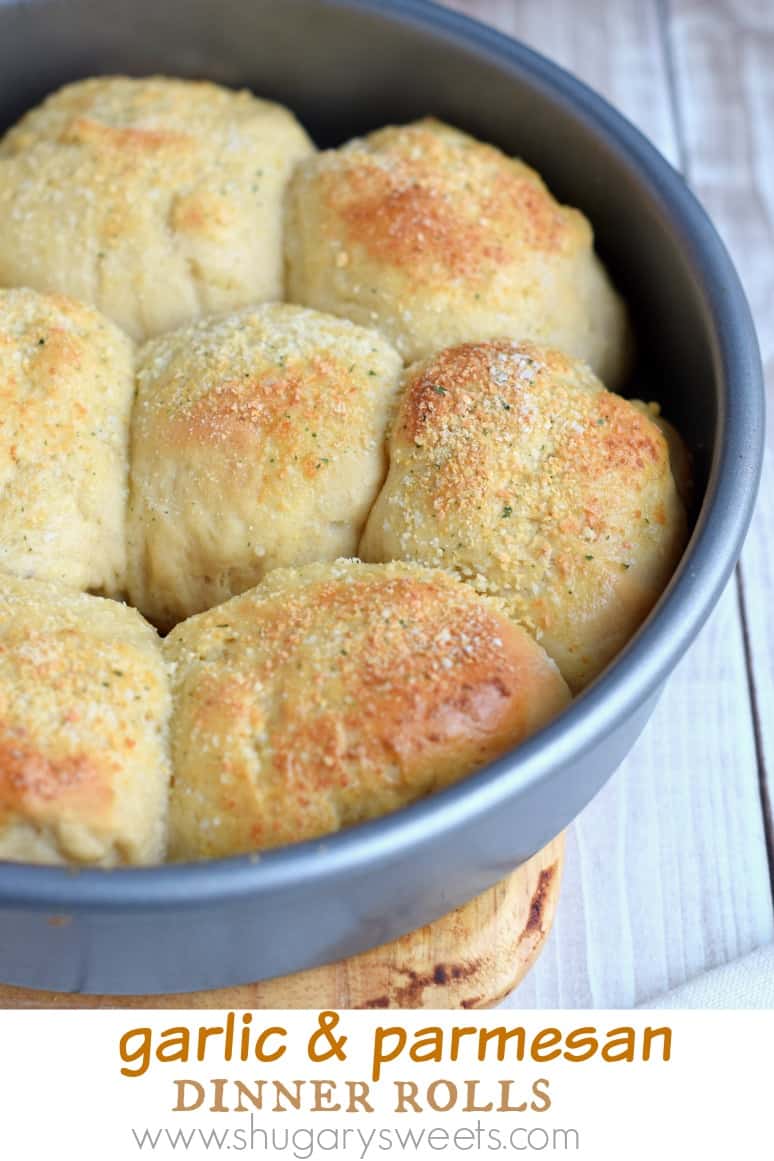 The only addition I made, was adding garlic & parmesan to the rolls before baking. It gives them a boost of flavor, but it's not necessary. Other options?
If you're having turkey, combine some sage and poultry seasoning (1/2 tsp of each) in a small dish. Sprinkle on the rolls in place of the garlic parmesan
If you're having roasted chicken, try using some coarse sea salt and fresh rosemary
Italian night? These rolls are perfect with the garlic & parmesan combo
I hope I've convinced you that you MUST try these rolls. And for the love of pete….use Fleischmann's® Yeast. You want good results, right?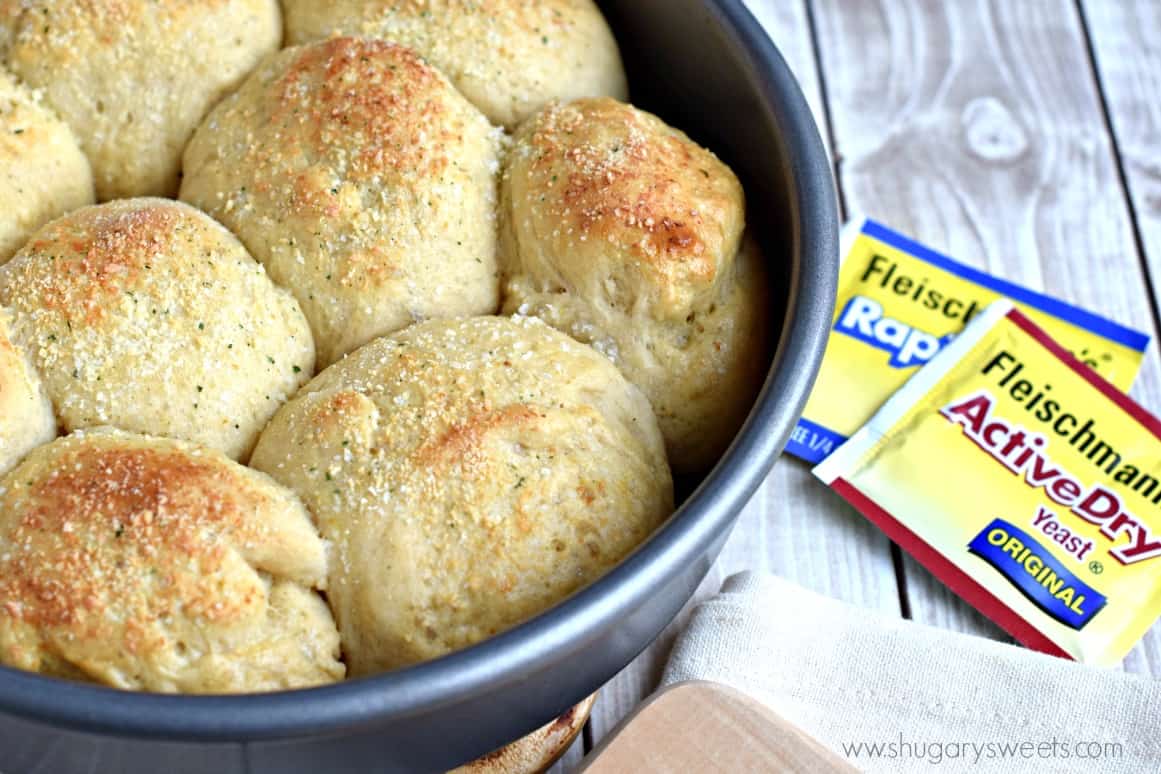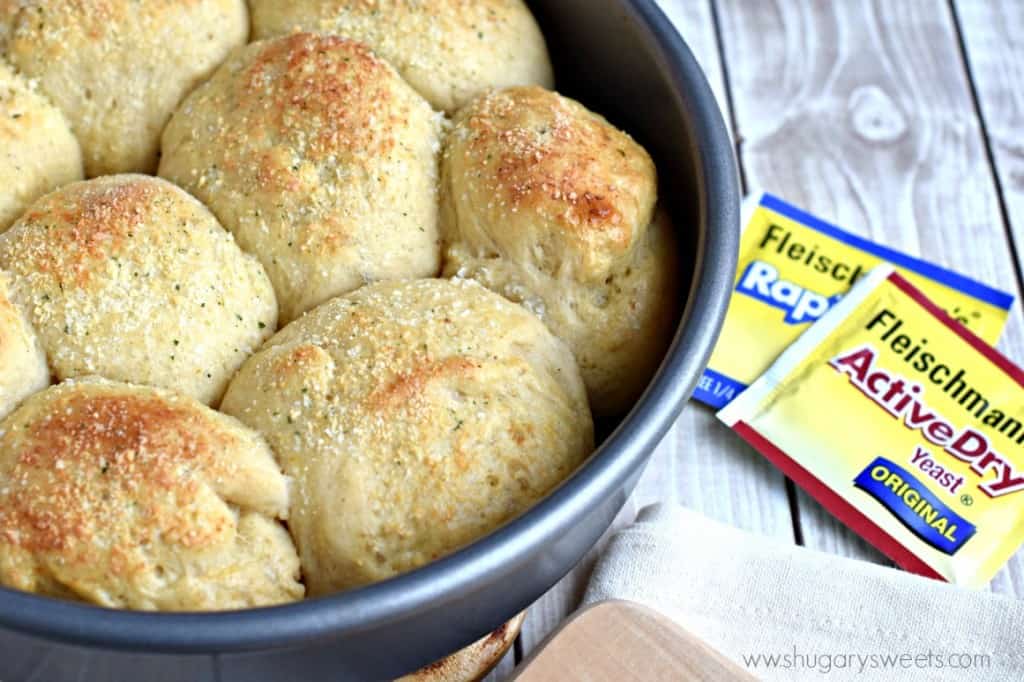 Connect with Fleischmann's® Yeast:
website | facebook | pinterest
Yield: 18 rolls
No Knead Garlic Parmesan Dinner Rolls
Total Time
3 hours
30 minutes
Ingredients
4 1/2 cup all-purpose flour
1/4 cup granulated sugar
2 envelopes Fleischmann's® RapidRise™ Yeast
1 1/2 tsp kosher salt
3/4 cup very warm milk
1/2 cup very warm water
1/3 cup unsalted butter, softened
2 large eggs, divided
1 tsp garlic salt
1/2 tsp kosher salt
2 Tbsp grated parmesan cheese
Instructions
In a large mixing bowl, combine 2 cups of the flour, sugar, yeast and salt. Gradually add warm milk, water and butter. Beat two minutes at medium speed of electric mixer, scraping bowl occasionally.
Add 1 egg and 1/2 cup more of flour, beat two more minutes. With a spoon, stir in remaining flour (2 cups) to make a soft dough.
Grease the top of the dough, cover tightly with plastic wrap and refrigerate 2 to 24 hours.
Remove from refrigerator. Punch dough down. Remove dough to lightly floured surface. Divide in half and make 9 balls from each half of dough, rolling gently in hands. Place rolls into two, 9inch round baking pans (that have been lightly greased. Cover and let rise in warm, draft-free place until doubled in size, about an hour.
Beat remaining egg and brush over the top of the rolls. Sprinkle with the garlic salt, kosher salt and parmesan cheese. Bake at 375 degree F for 15-20 minutes, or until golden brown.
Remove from pans and enjoy warm. Or allow to cool and store in airtight container.


**I am part of the One2One Network and am working with ACH as a Baking Ambassador! While I have been compensated for this recipe post, all opinions about the product are 100% my own!**