Spicy Sausage with Cheesy Tortellini are the ultimate comfort food in this delicious soup! Grab a spoon and bowl tonight!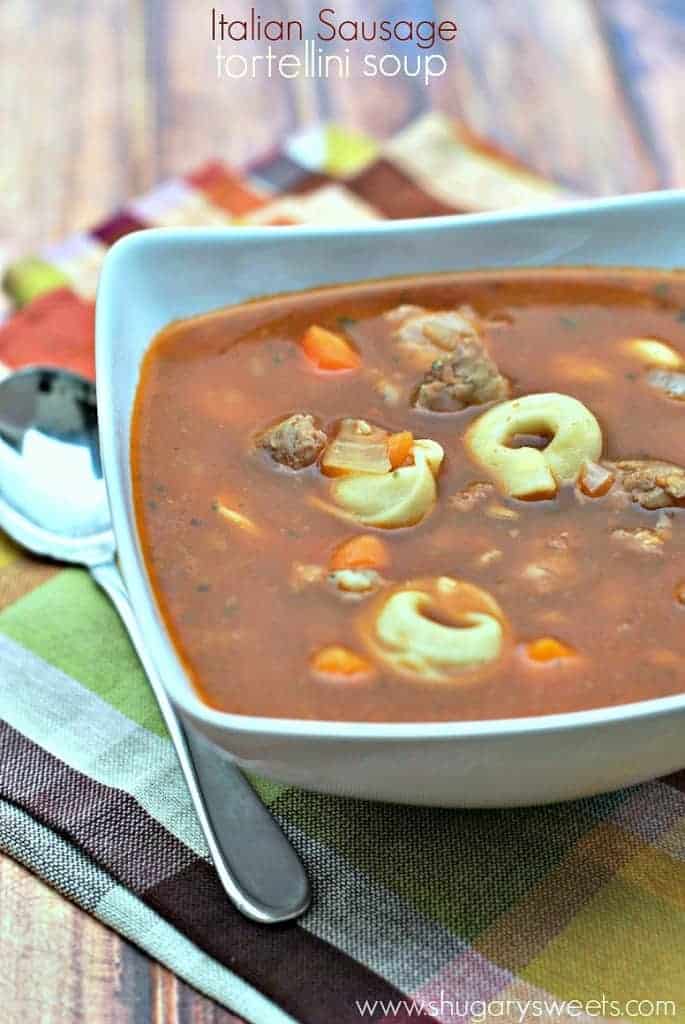 This year I've decided to be more diligent in menu planning. It's ironic actually that I spend so much of my day thinking about food, creating recipes, and grocery shopping…yet several times a week I draw a blank at dinner time.
Creating a weekly menu helps me stay on track. I love soups too, especially this time of year! So easy to whip up in usually under 30 minutes! Today's recipe is packed with flavor. From the spicy sausage to the cheesy tortellini it won't disappoint! We served ours with a garden salad and some crusty french bread, it was a perfect meal!!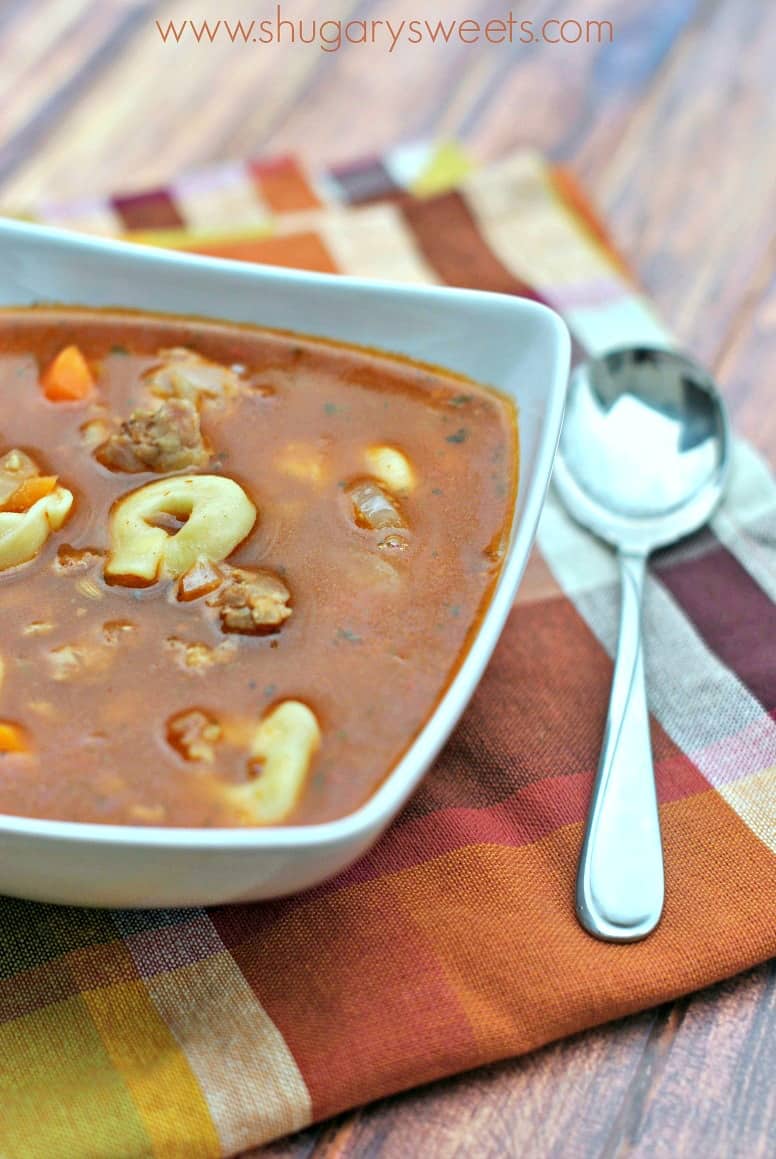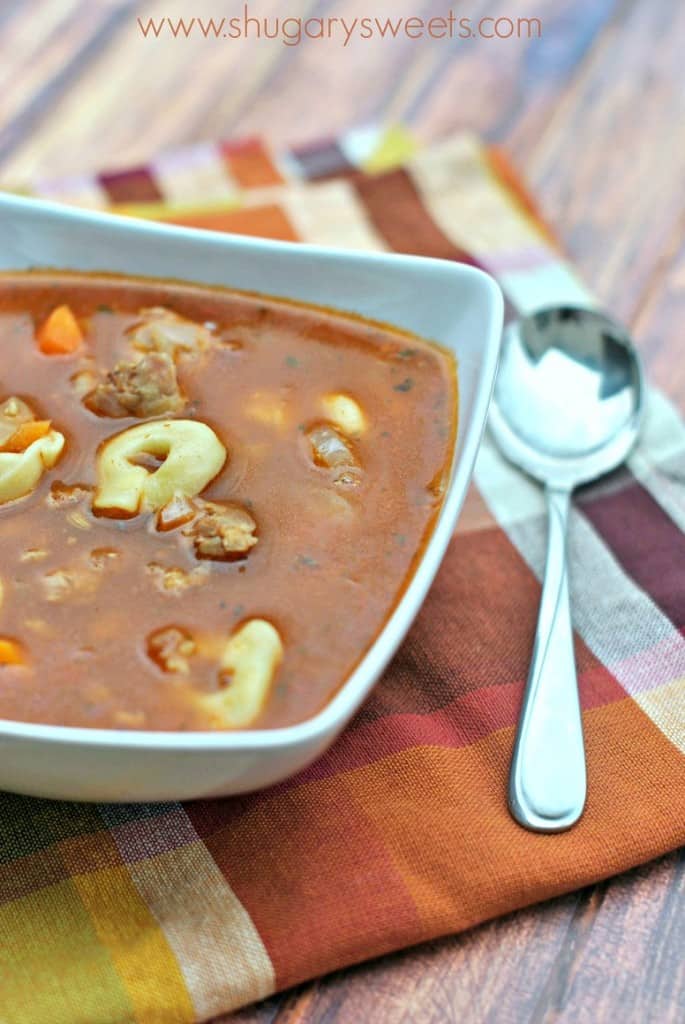 Feel free to adjust the heat by using a sweet Italian sausage instead of spicy Italian sausage. Either way it's going to be delish.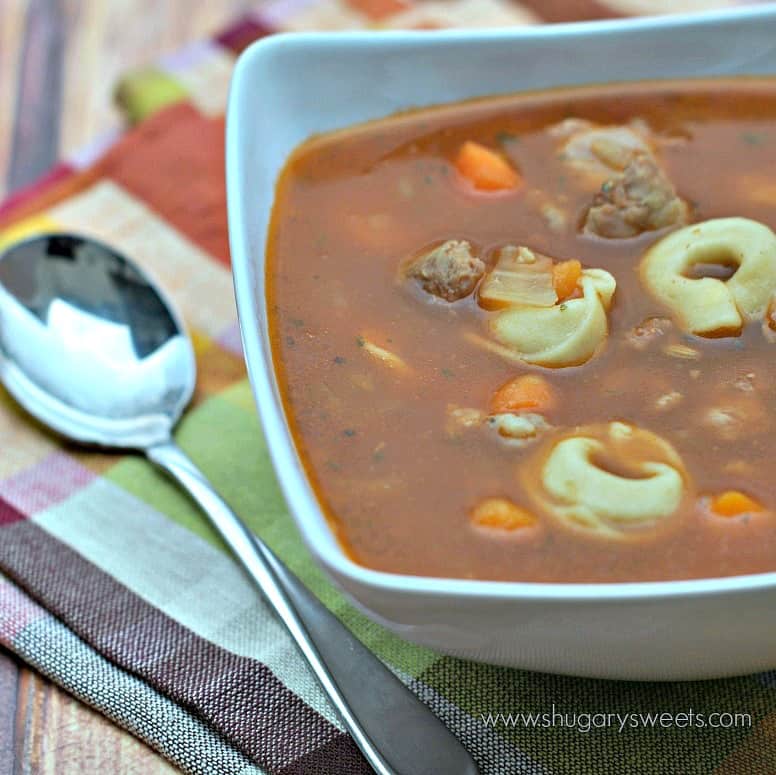 Yield: Serves 6
Sausage Tortellini Soup
Ingredients
1 lb Italian Sausage, casings removed (sweet, mild or hot)
2 Tbsp unsalted butter
1/2 onion, chopped
1/2 cup chopped carrots
32oz chicken broth
4 cup water
1 can (6oz) tomato paste
2 cloves garlic, pressed
2 tsp fresh basil, snipped
1 lb cheese tortellini
1/4 cup fresh parmesan cheese
Instructions
Brown Italian Sausage in a large pot, breaking into small chunks (about 6-8 minutes). Drain and set aside.
In same pot, melt butter. Saute onions and carrots with basil and garlic for several minutes.
Whisk in tomato paste, broth and water. Heat about ten minutes on medium high heat.
Add sausage and tortellini (fresh or frozen). Cook until tortellini is tender. Serve with fresh parmesan cheese. ENJOY!
Soup is one of my favorite comfort foods this time of year. Here are some of my most popular soup recipes….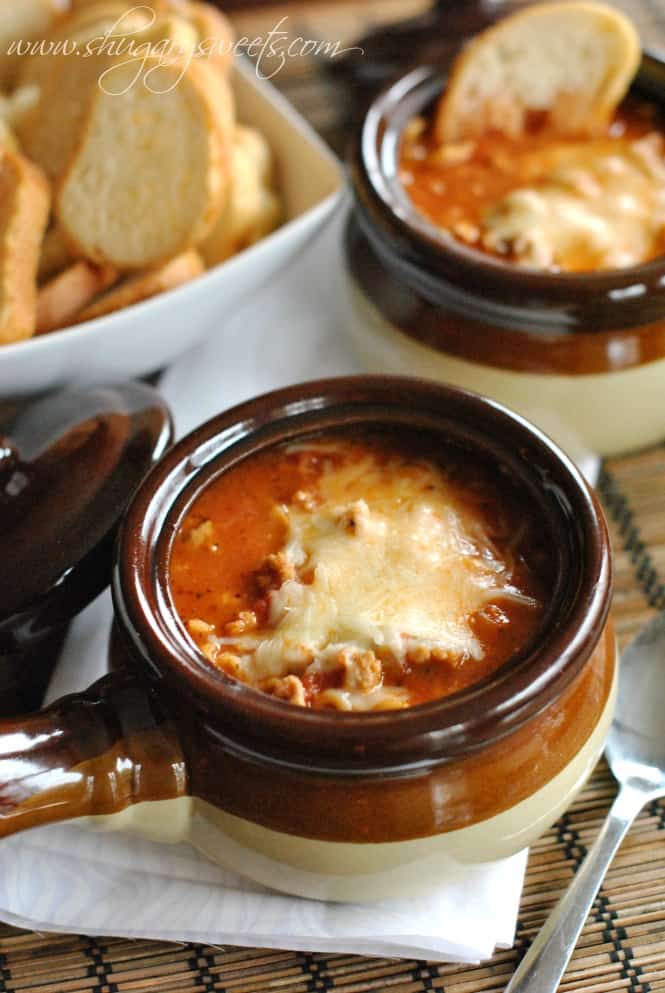 Lasagna Soup: all the delicious taste of lasagna in an easy to make soup recipe!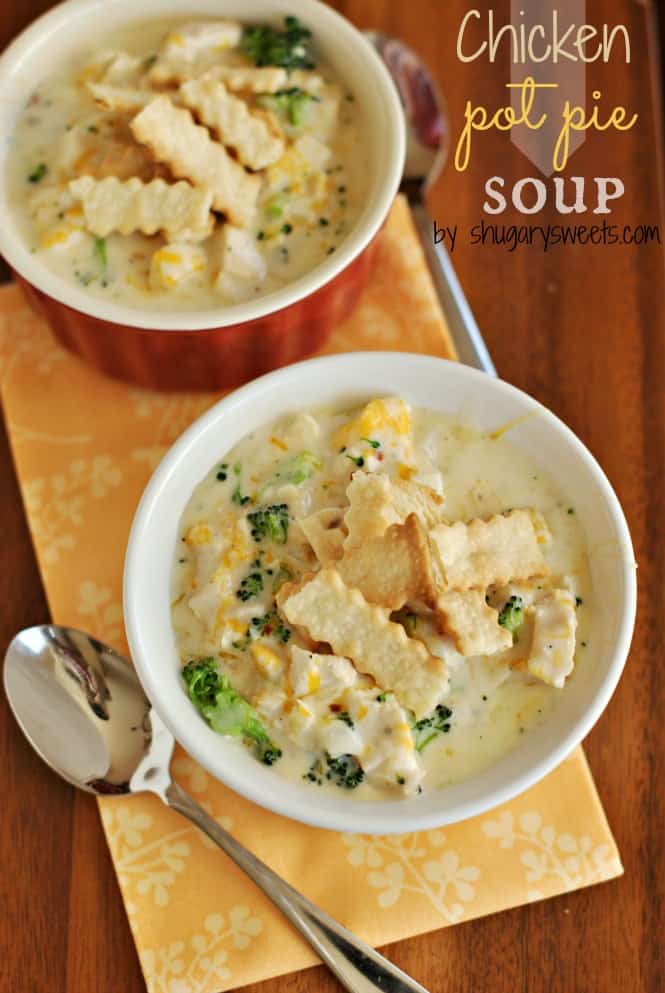 Chicken Pot Pie Soup: one of our family favorites, don't forget the delicious pie crust toppers!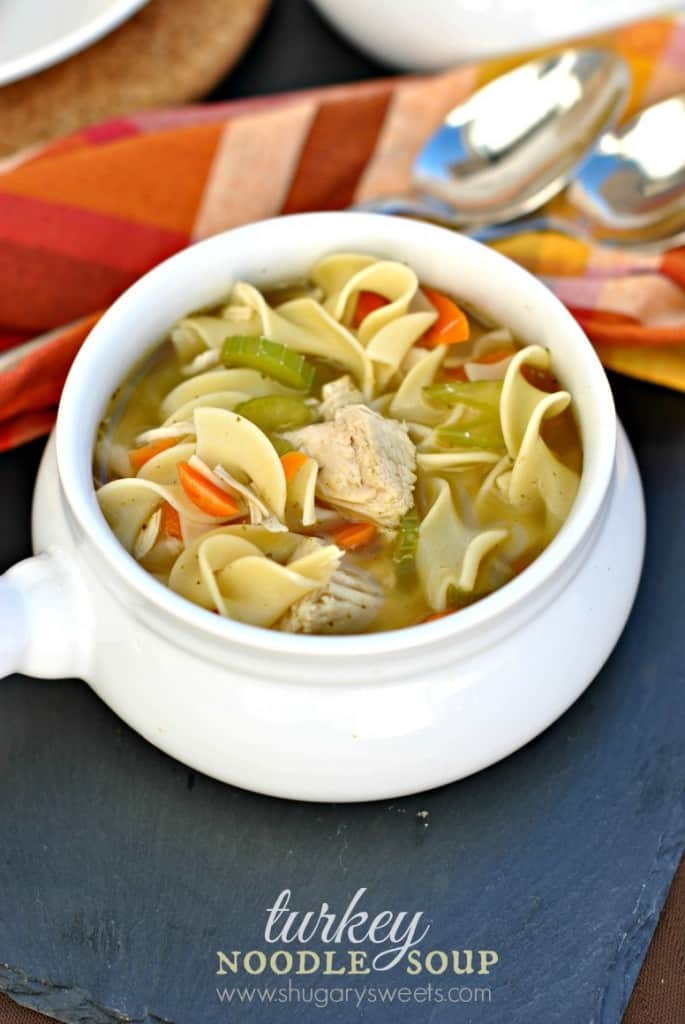 Turkey Noodle Soup: feel free to use chicken or turkey, just make this soup ASAP, it's mmm, mmmm good!!
Great dinner ideas for YOUR menu planning…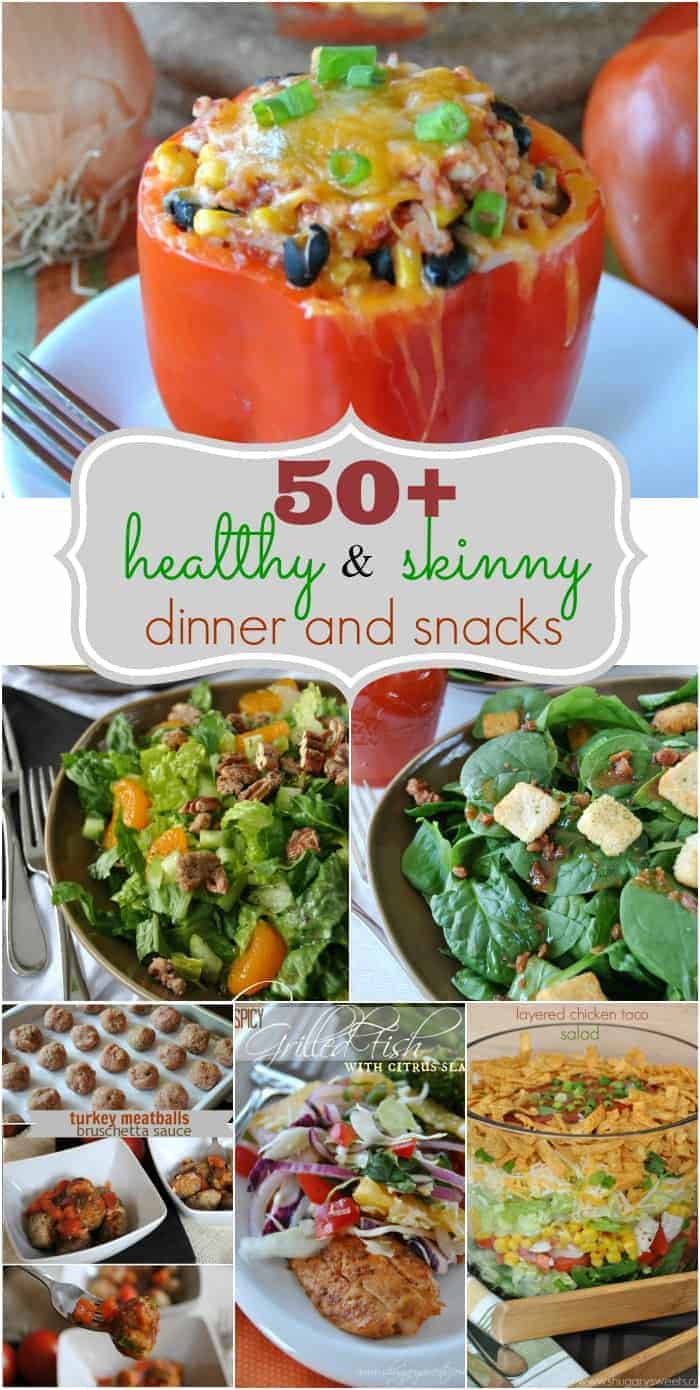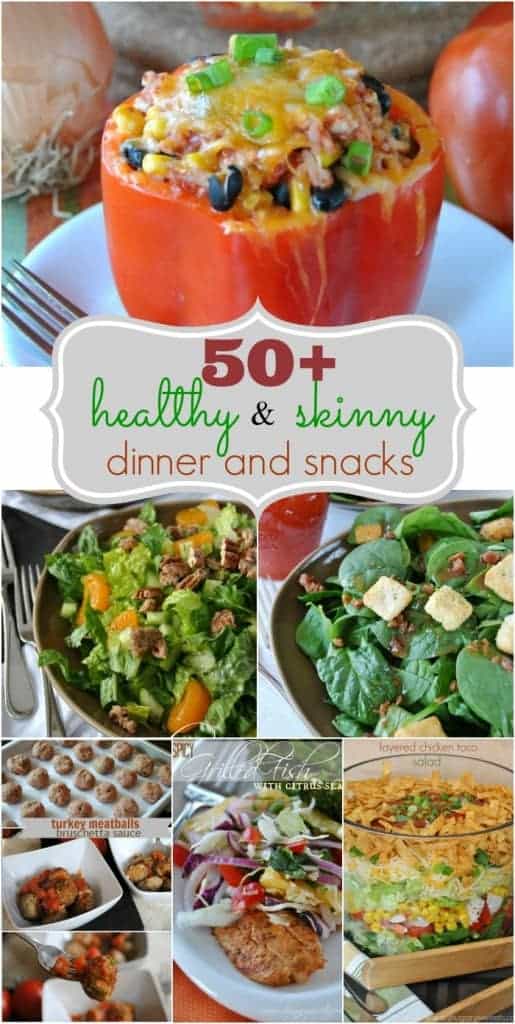 50+ healthy dinner and snack ideas