Puff Pastry Bread Sticks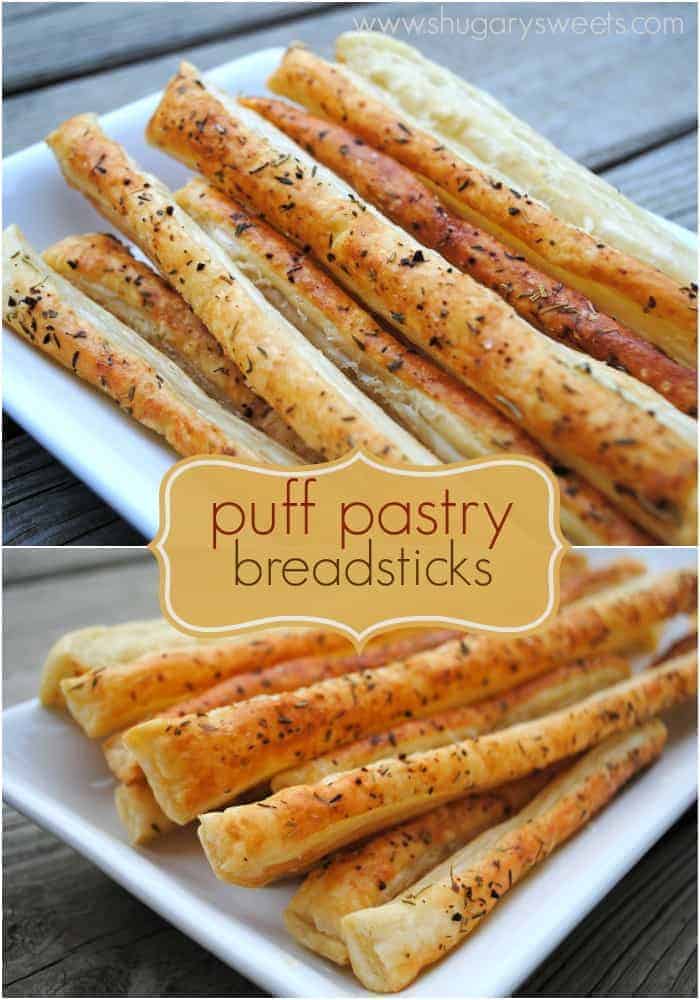 Easiest side dish. Ever. I pulled the frozen puff pastry out to thaw about an hour before dinner was due to be ready. It took about 30-40 minutes to thaw. I seasoned it up, popped it in the oven, and voila! Fresh breadsticks with dinner.
Change up the seasoning to go with your meal. Garlic to go with spaghetti, rosemary to go with pork chops, etc.
Yield: 12
Puff Pastry Breadsticks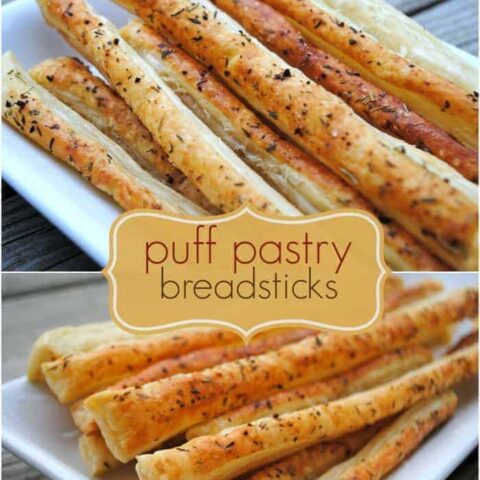 Ingredients
1 sheet puff pastry, thawed (1/2 box)
1 egg white
1 Tbsp water
1 tsp kosher salt
1 tsp garlic salt
1 Tbsp fresh rosemary (or 1 tsp dried)
Instructions
Unfold thawed puff pastry onto a piece of parchment paper or silpat (follow box directions on proper thawing procedure). Cut into 12 thin strips. In small bowl, mix egg white with water. Brush egg mixture onto puff pastry.
Sprinkle pastry with salt, garlic and rosemary. Bake in a 400 degree oven for about 15 minutes. Enjoy!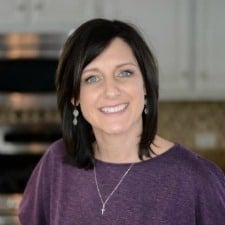 Aimee is a dessert lover (specifically rice krispie treats), workout enthusiast, self-taught foodie, and recipe creator. Her recipes have been featured in over 15 magazines, and her passion is to share her love of cooking with the everyday home cook! Learn more about Aimee.