Looking for a delicious weeknight dinner idea? This Slow Cooker Italian Beef has very little prep work, and you can come home to a delicious meal!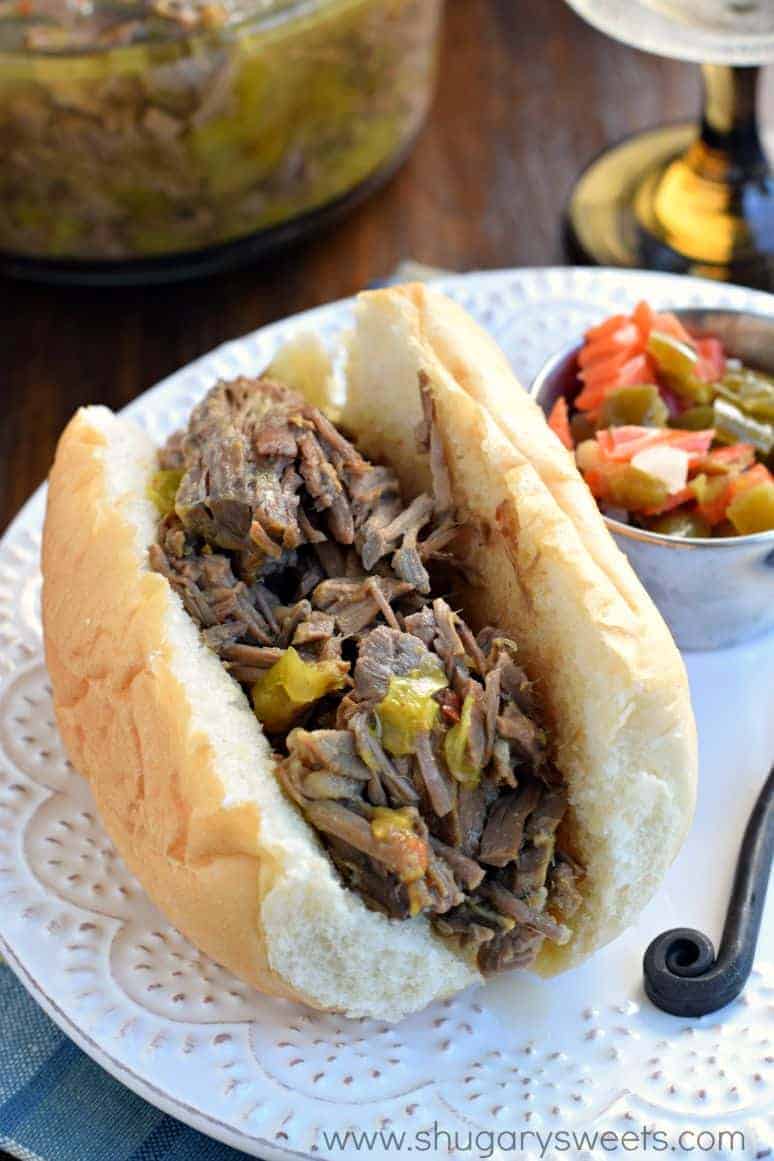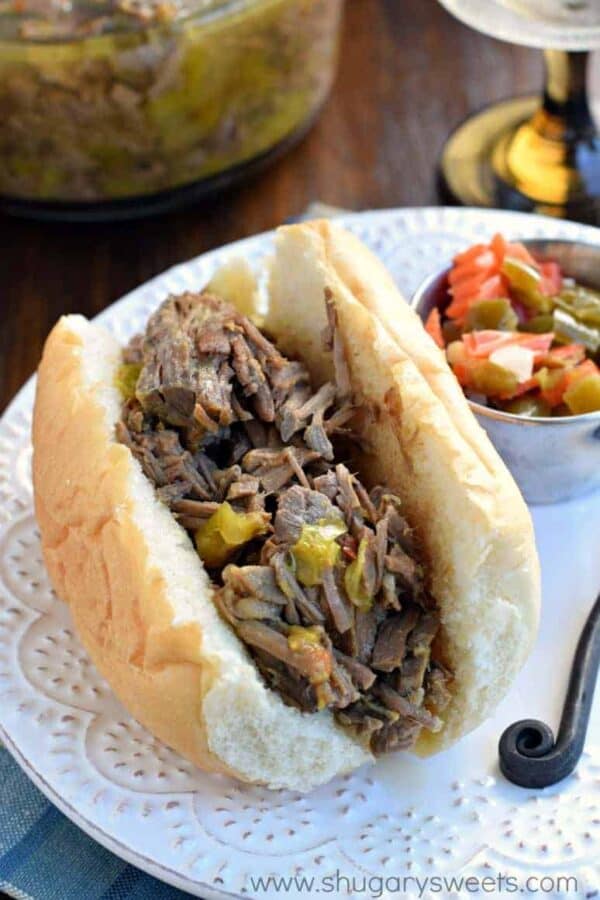 I love Chicago. I love the food we have here. When we moved away in 2006, I didn't realize just how much I would miss a few of my favorite things.
Pizza. You just can't get good pizza in Ohio. No offense New York, but I love my Chicago style Deep Dish pizza.
Hot Dogs. There is nothing like a Vienna Beef dog with a sesame seed bun. Imitations don't even compare.
Italian Beef. The sliced beef with spicy giardiniera on a crusty french roll is hands down one of my favorite dinners!
I love the texture as the peppers have simmered with the beef for hours in your crockpot!
You can buy the spicy ones, or mild, depending on how hot you want them to be. You can also use giardiniera in the crockpot in place of the pepper rings for a milder, flavorful substitution.
Well, as long as you don't buy the spicy giardiniera that is.
Serve the beef on crust french bread, or even this cheesy garlic bread!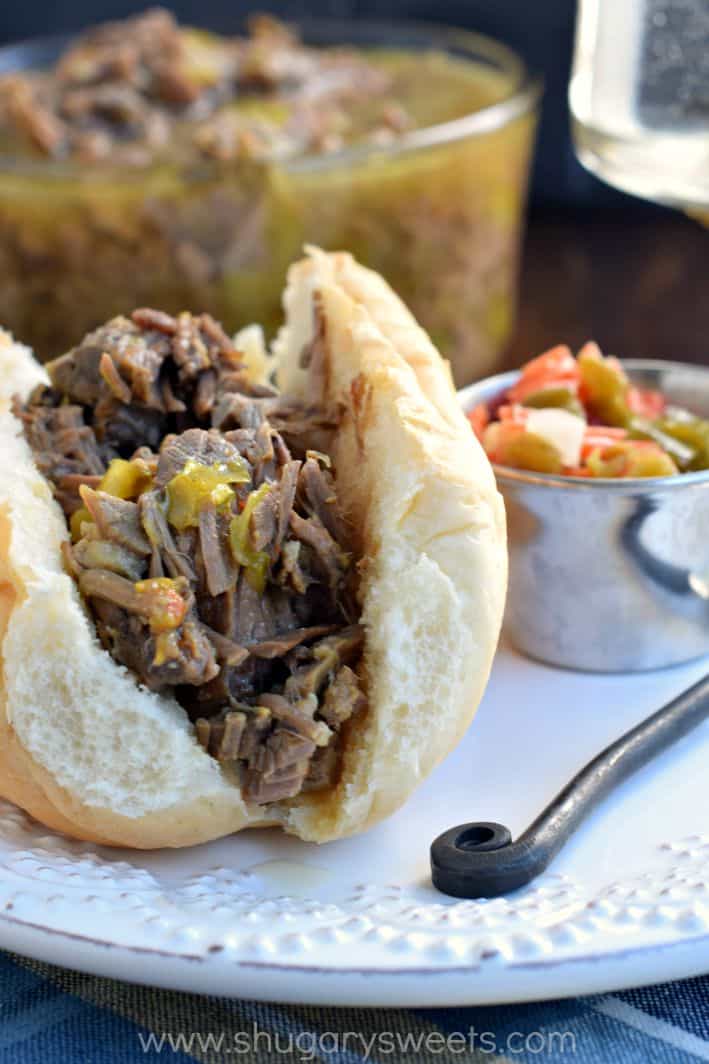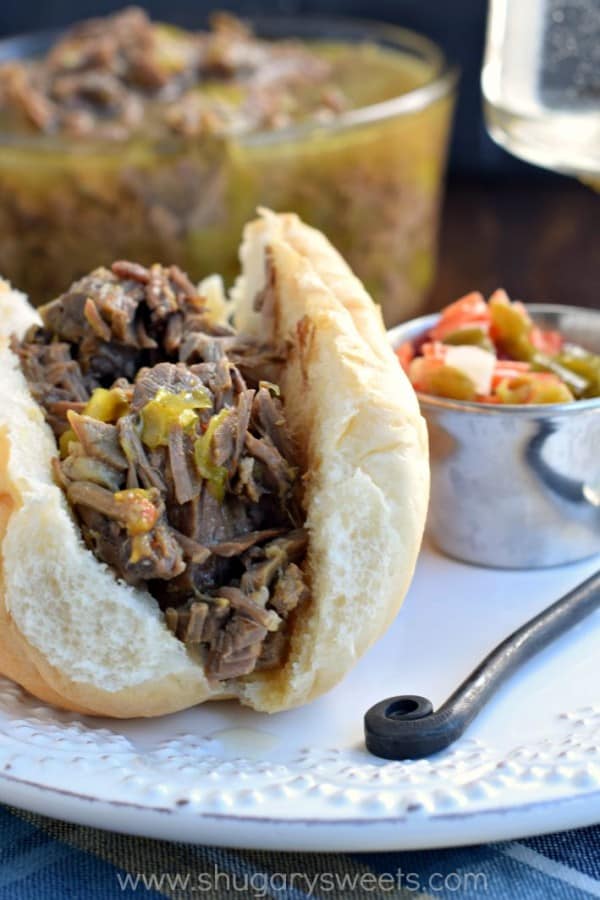 You'll want to make this Italian Beef Ring. A little goes a long way when it comes to leftover Italian Beef! Such a simple idea for day two, yet different enough the family will love it!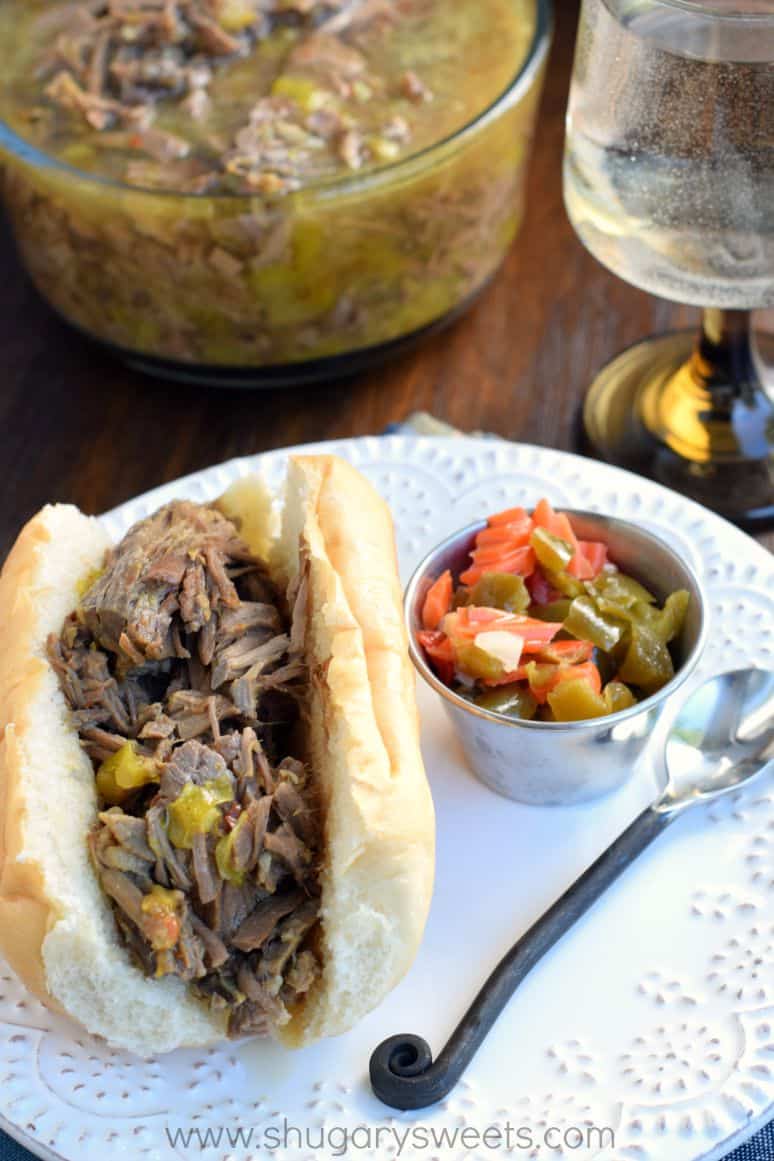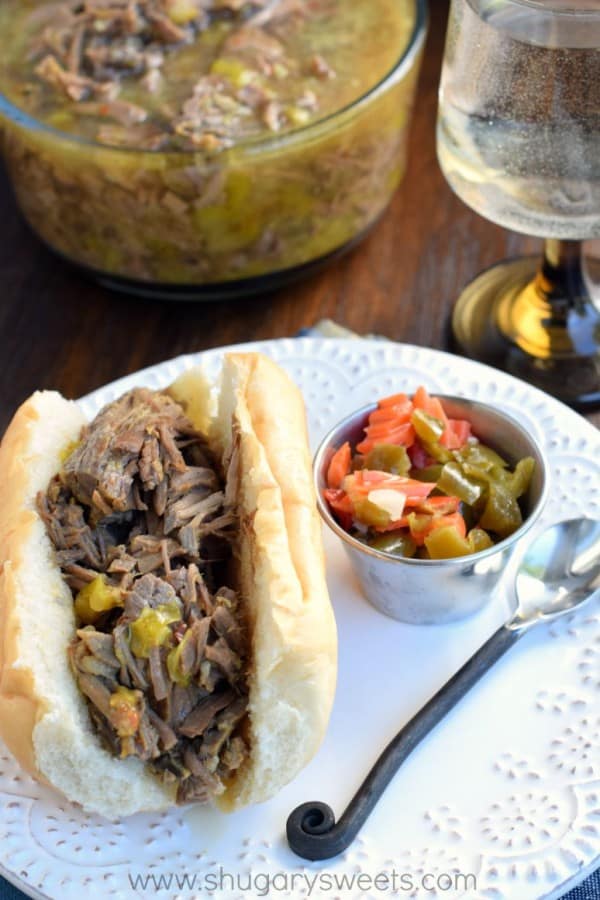 More Easy Dinner Recipes