Looking for a fun dinner idea? Or the perfect Game Day meal? This Italian Beef Ring is hearty and delicious!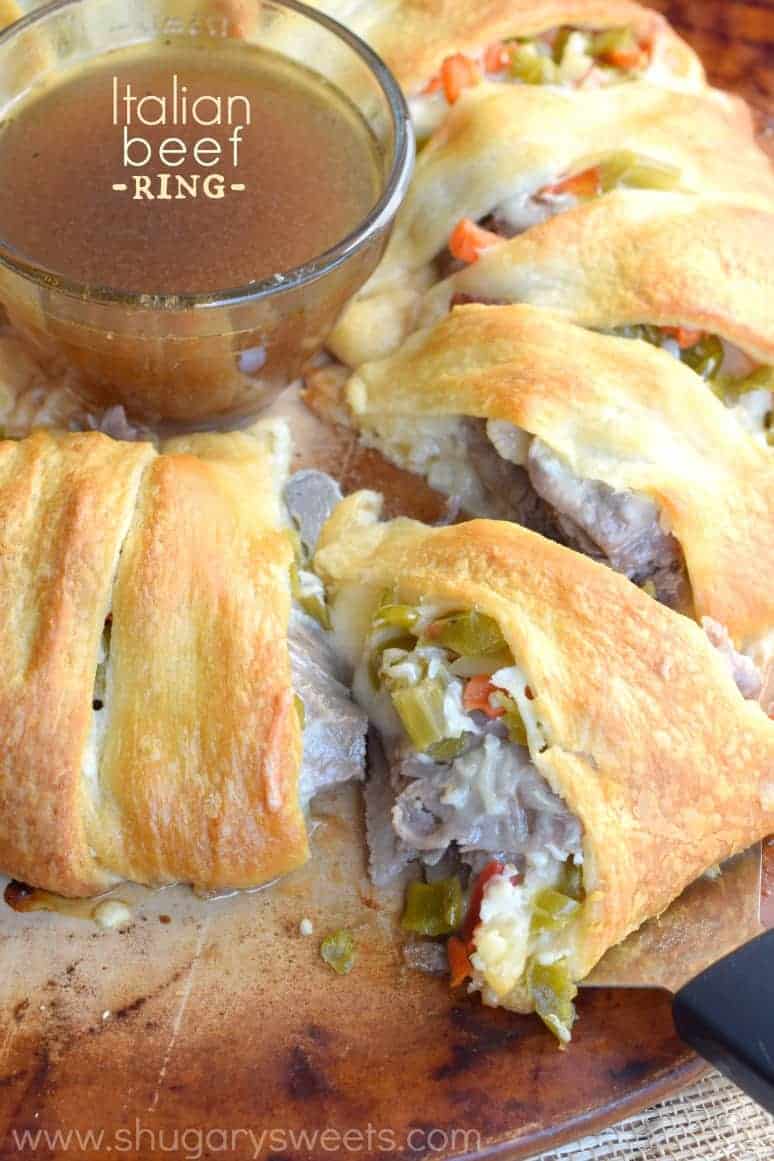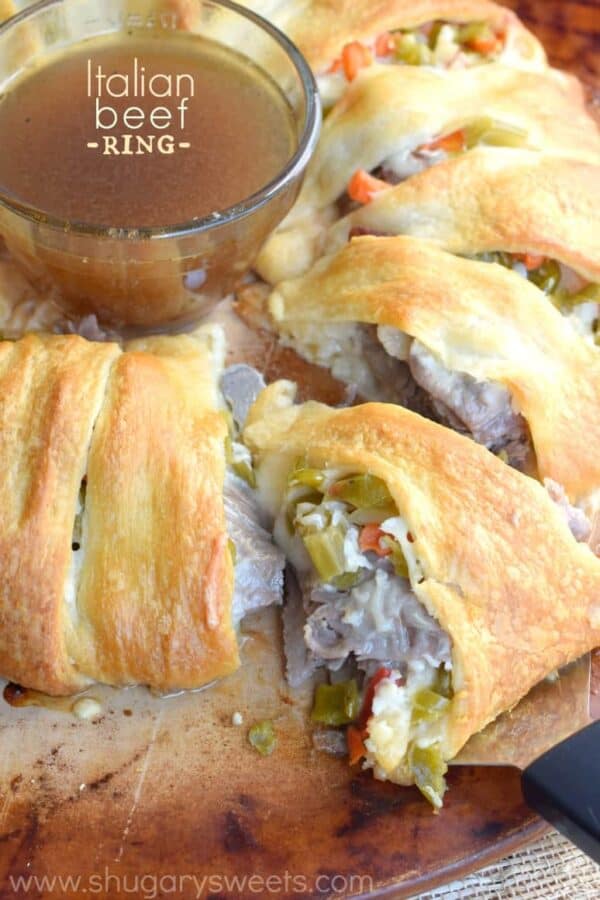 So a few weeks ago I shared a recipe for Slow Cooker Italian Beef. Remember? I talked about my love of all Chicago food.
Today's Italian Beef Ring recipe is just an extension of that love of my favorite foods.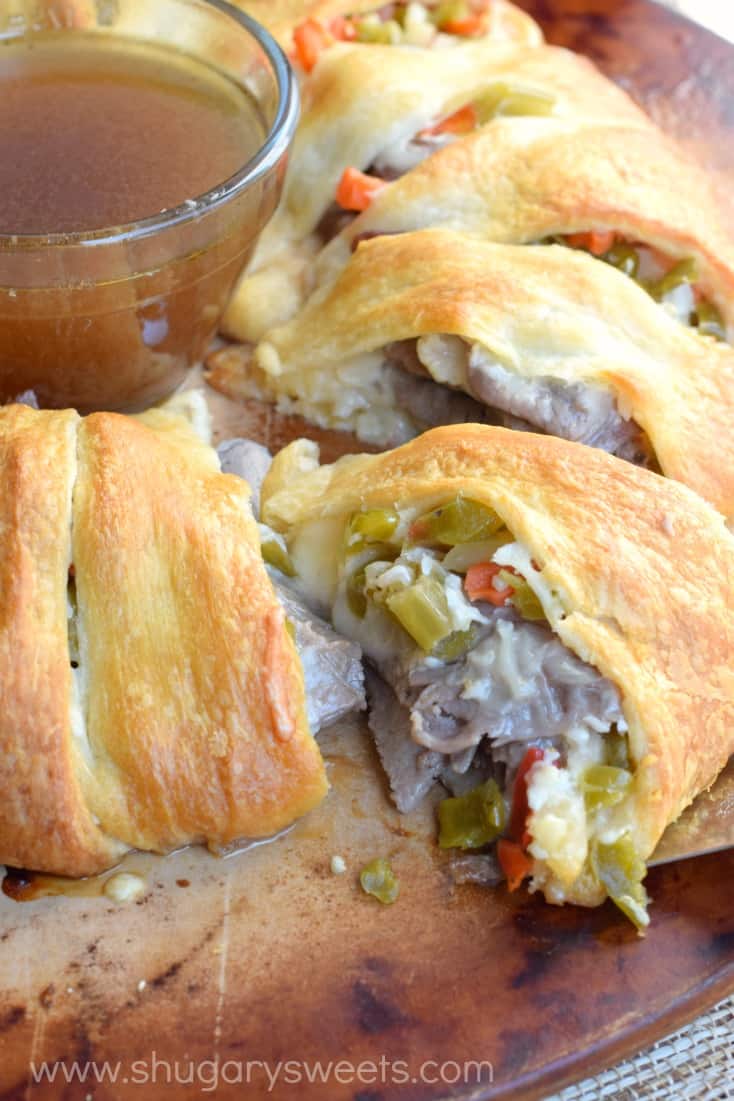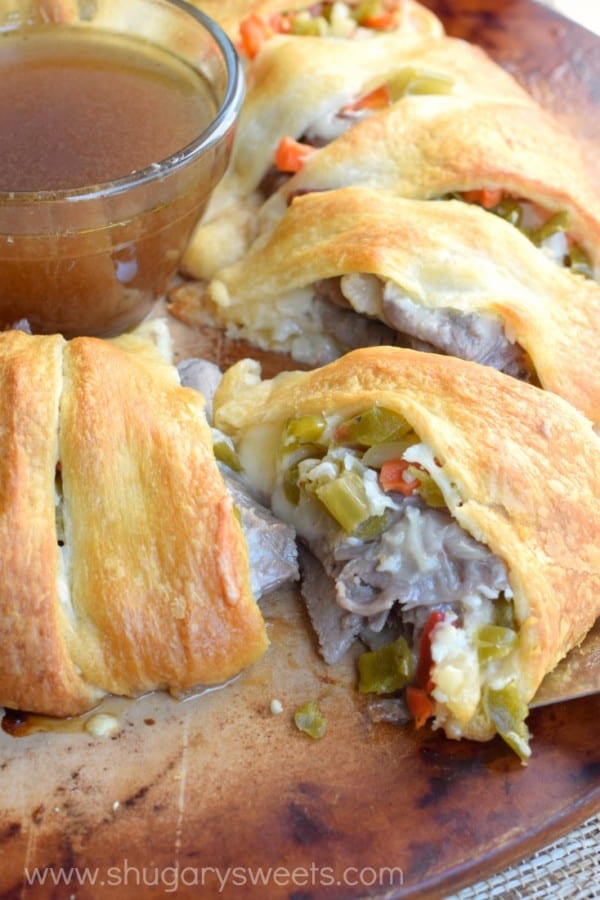 Making crescent roll rings and braids is such a quick dinner fix idea. And if you make my homemade Italian Beef recipe, you may find yourself with some leftovers. And if your family is like mine, the "L" word gets groans from my troops. I understand it. I don't usually enjoy leftovers either.
However, taking our leftovers and making a new dinner out of them is key to eliminating food waste, and getting cheers from the family.
This weekend, I'm spending some time in Chicago with some of my favorite bloggers! Be sure to follow me on Instagram to see some behind the scenes of my trip. Otherwise known as, "pizza places we will be eating at." Haha!!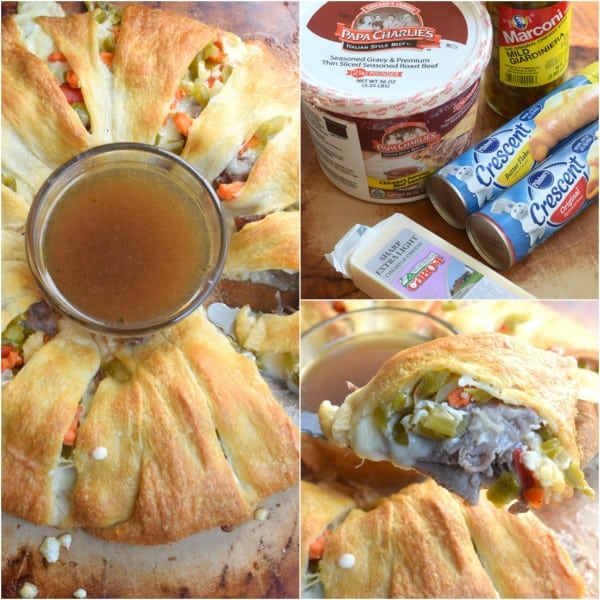 Some tips and tricks about this making this Italian Beef Ring:
Lay all your crescent rolls out in a circle, like I did in this Buffalo Chicken Ring (you can see photos on that post explaining it better)
If you want a fast, easy substitute, I love using Papa Charlie's Italian Beef in this recipe. Drain off all the au jus, and just add the beef. Save the leftover au just to warm up and dip each bite into before eating!! Visit their website to see if you can get their products, it's my favorite 🙂
Once you've added your layer of beef, add some cheese (I love using Cabot Seriously Sharp Cheddar). Also add some giardiniera into the ring (drain it first). If you can't find it in your stores, I've got a homemade giardiniera recipe on the blog. Just chop up the veggies a little more fine!
Serve your Italian Beef Ring with au jus and enjoy!!!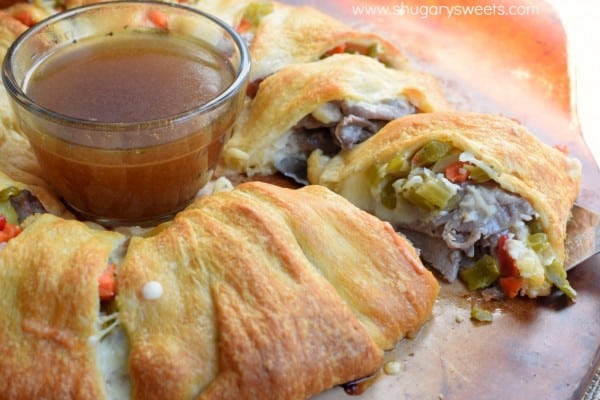 Connect with Shugary Sweets! Be sure to follow me on my social media, so you never miss a post!
Facebook | Twitter | Pinterest | instagram
Love easy dinner ideas? Here are a couple of my favorites: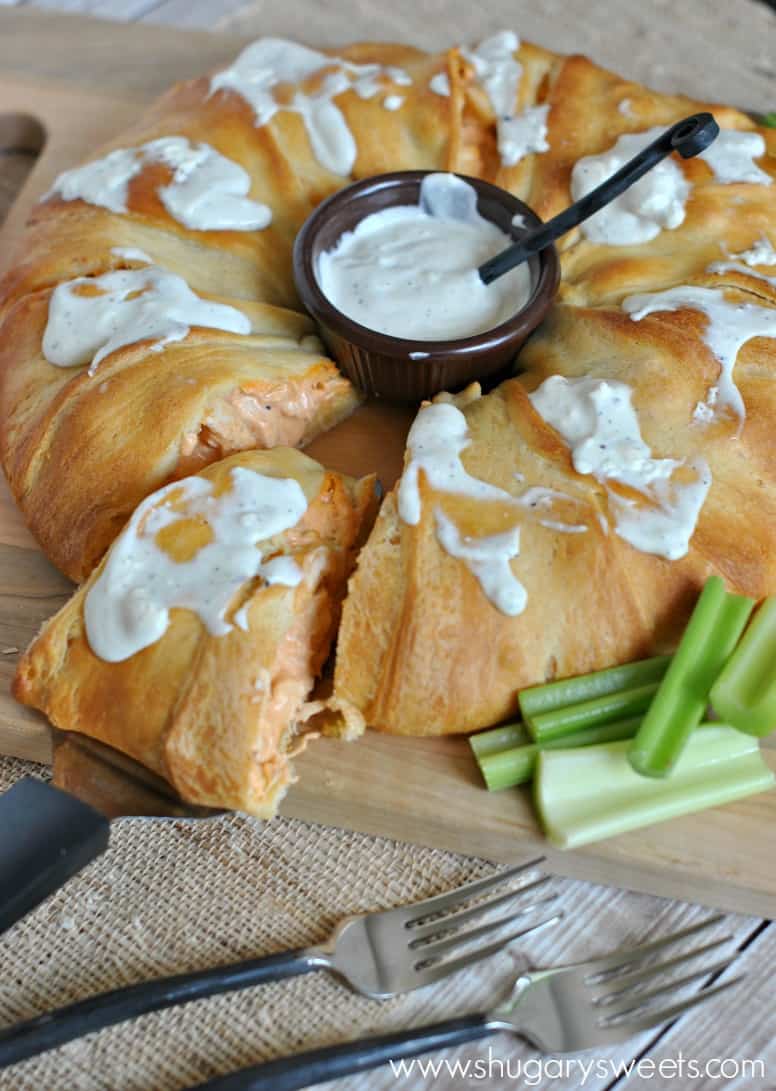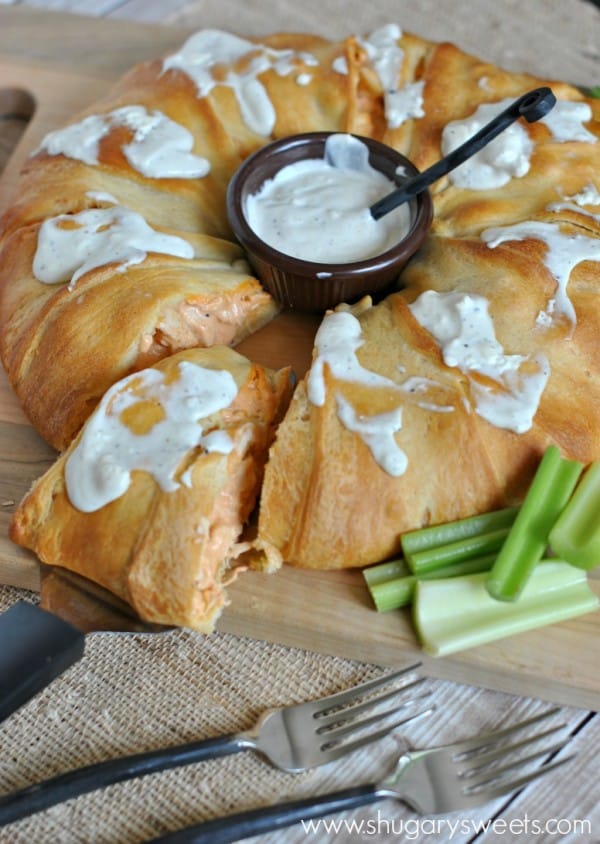 Buffalo Chicken Ring. Dinner or appetizer? You decide!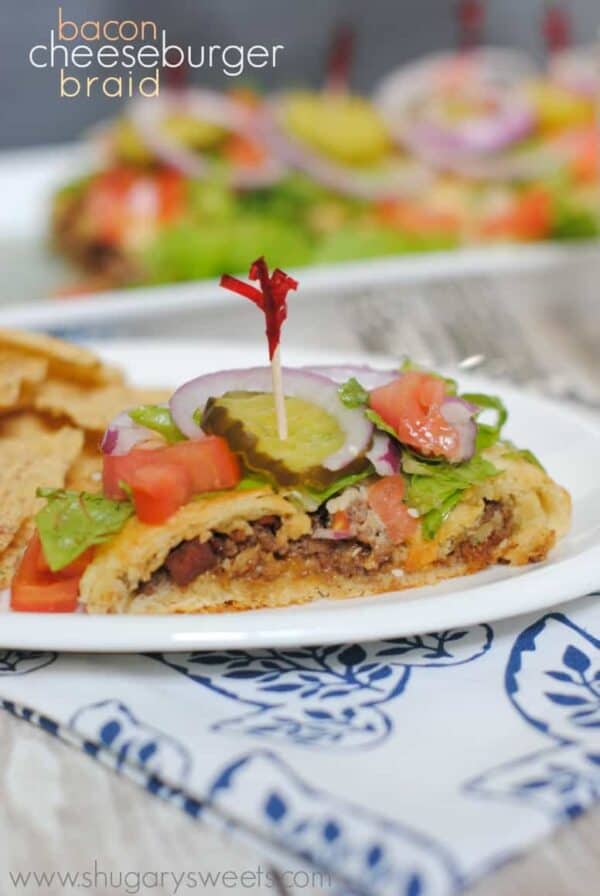 Bacon Cheeseburger Braid: this easy to assemble dinner is a hit with everyone!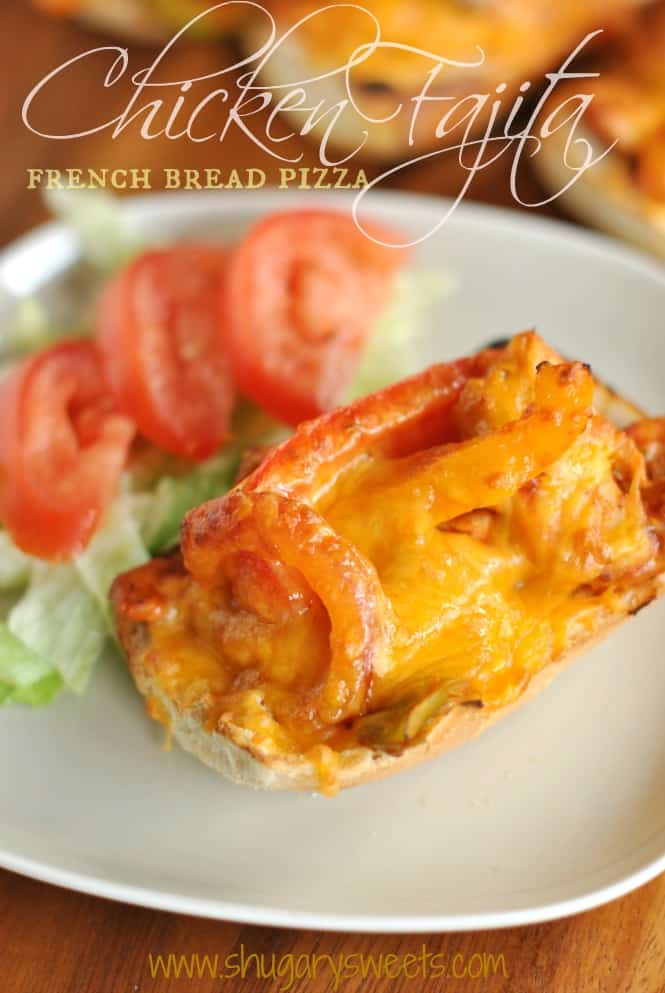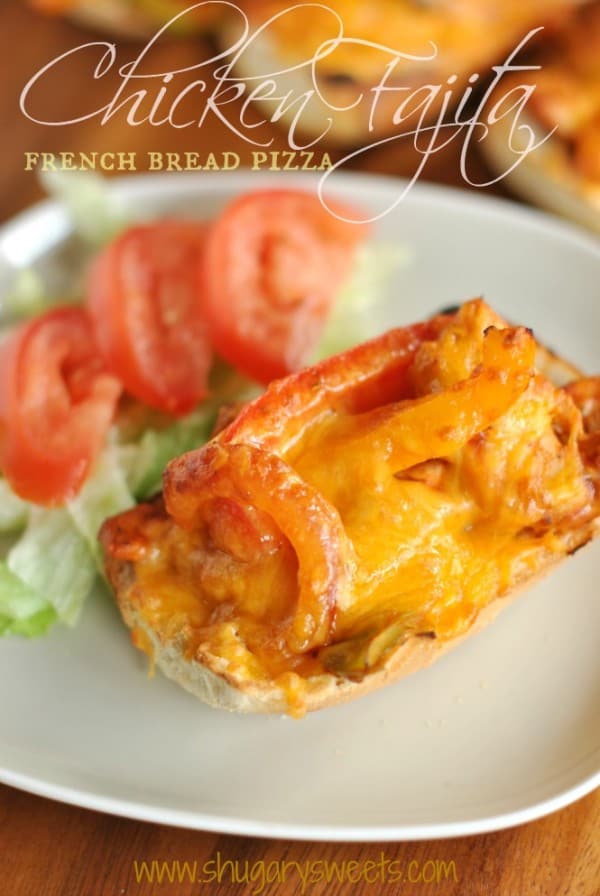 Chicken Fajita French Bread Pizza: easy to eat, easy to make!
Love today's easy dinner idea? Here are a few from my friends: