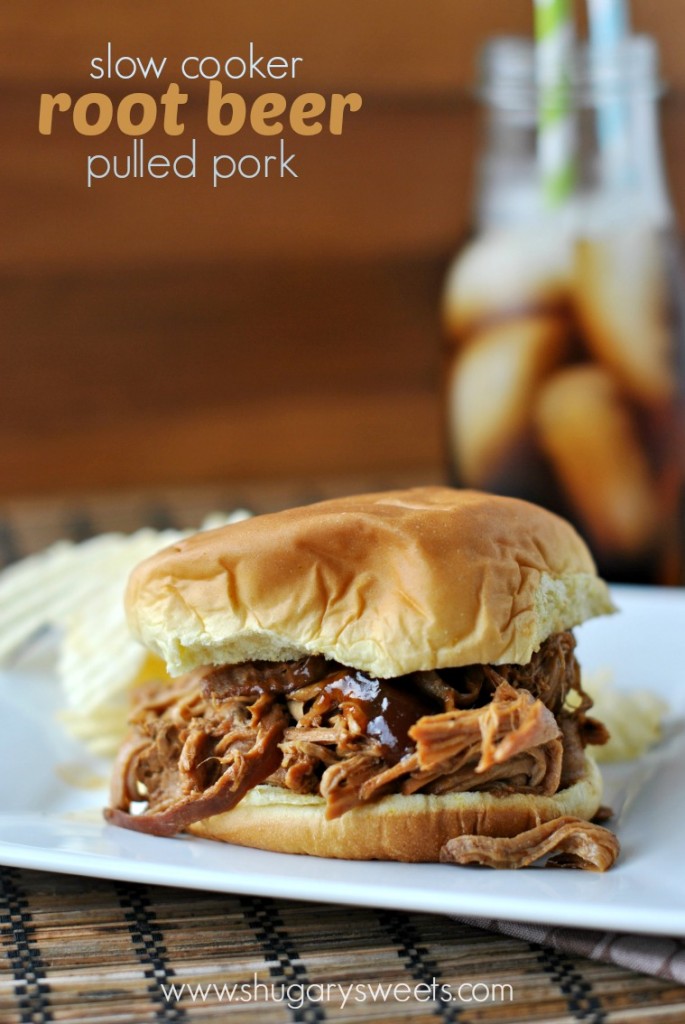 Slow Cooker meals are my go-to dinners of choice, year round. In the winter, I love the comfort food and the smell of a roast cooking all day long! In the summer, I love having a good hearty meal, without turning on my oven!
Today, not only am I sharing a delicious Pulled Pork recipe, but one lucky reader will win the Ninja Cooking System. I was fortunate to be able to review this first! My old slow cooker is 18yrs old, it was a wedding gift. While it still works, there is one knob, with four functions…high, low, serve, off.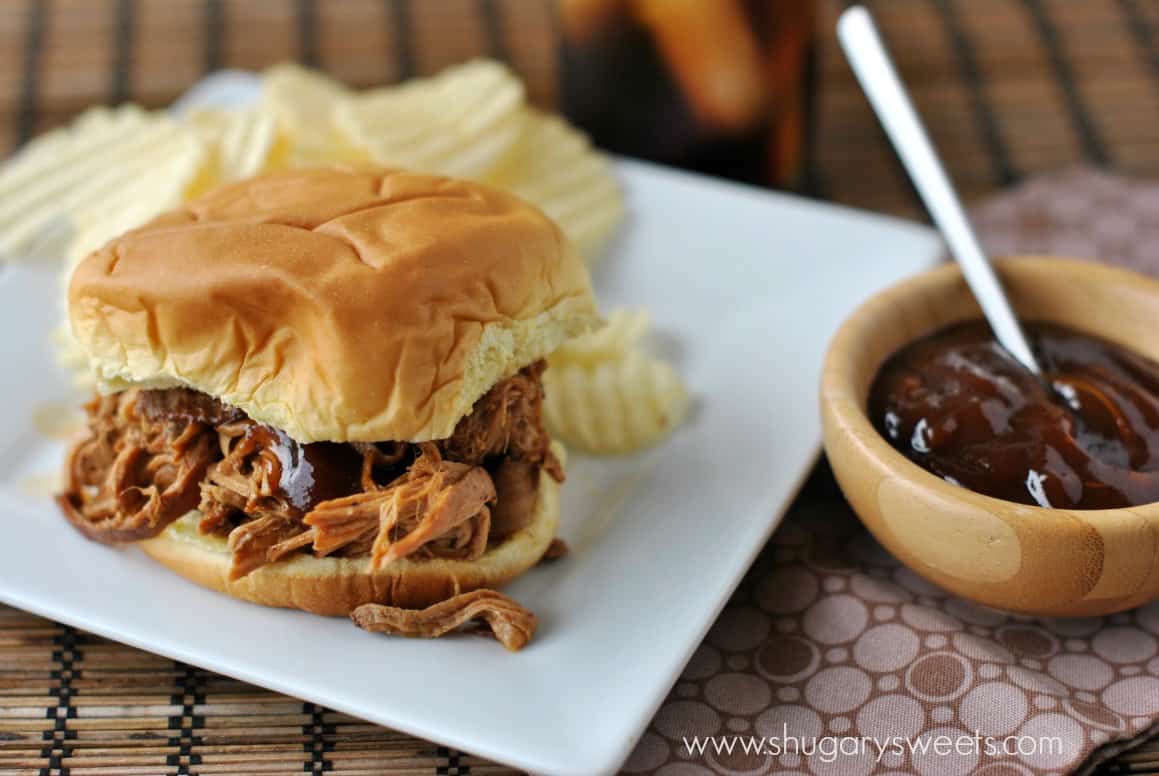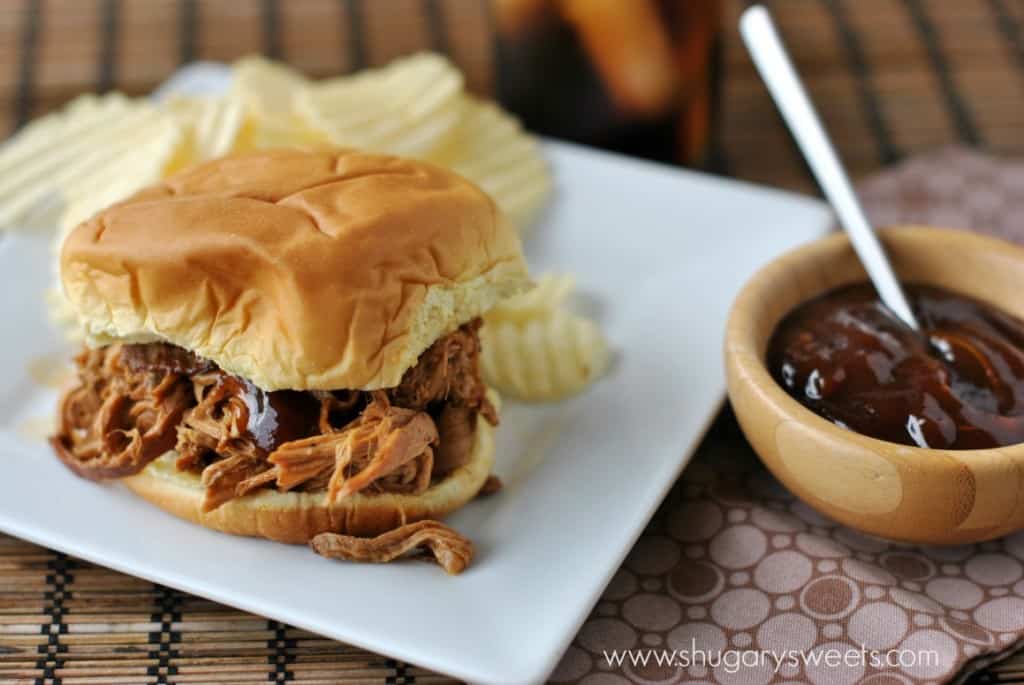 But first, before we talk about the awesome cooking system, let's talk pork. It's the forgotten meat. I know many people think "dry meat" when they think of pork. If cooked properly, pork can be incredible juicy and moist!
I've been wanting to try Root Beer Pulled Pork for several years. However, whenever I pull out my pork tenderloins, I always go with a spicy dinner. I'm so glad I finally got around to making this pulled pork recipe. It's so moist and delicious. The sweetness from the root beer really shines through. We used Sweet Baby Rays BBQ sauce, but something with a little more spice would have been an even better choice! But, that's just because I like spicy food.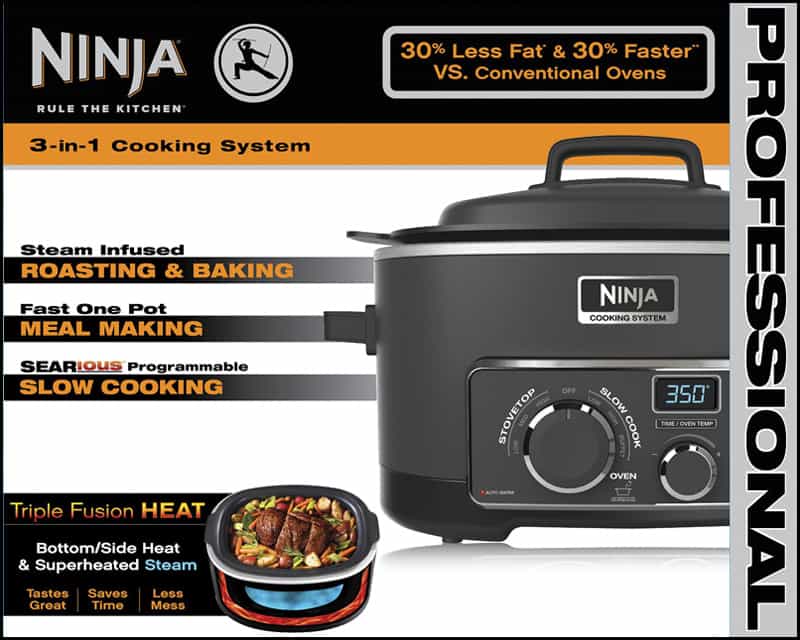 Using the Ninja Cooking System was so fun. I began by reading the manual (something my husband would never do!)! This powerful appliance can roast, slow cook and bake.
BAKE?!?! I'm totally intrigued by this, but I haven't done it yet! It even came with a mini cupcake tray that fits inside. Crazy right?
Well, today, you all can enter to win one of these for yourselves (or give it to someone you love)! Be sure to scroll down for the recipe and the Rafflecopter (to enter the giveaway)!!
Oh, and before I forget, don't even bother using liners for this slow cooker! The inside is non-stick and comes clean in a jiffy! Seriously, it was amazingly easy to clean….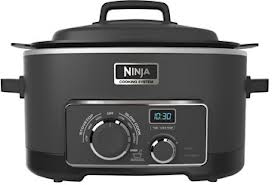 Connect with Ninja Kitchens: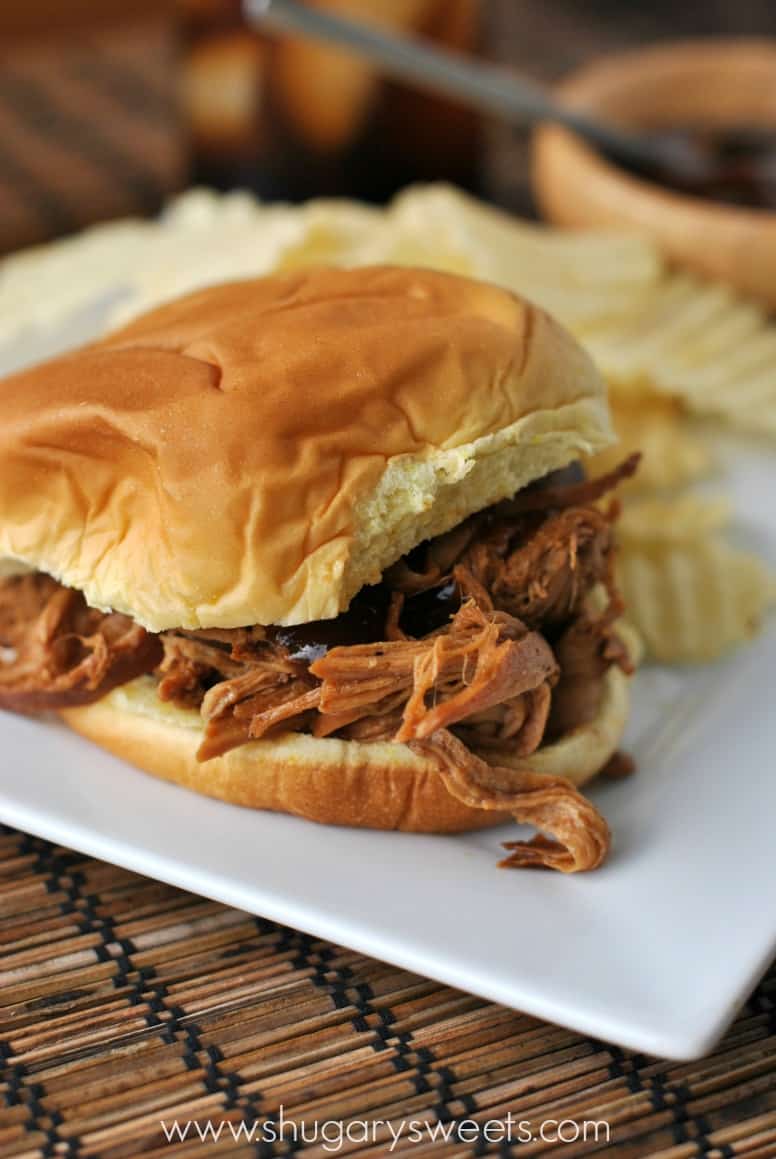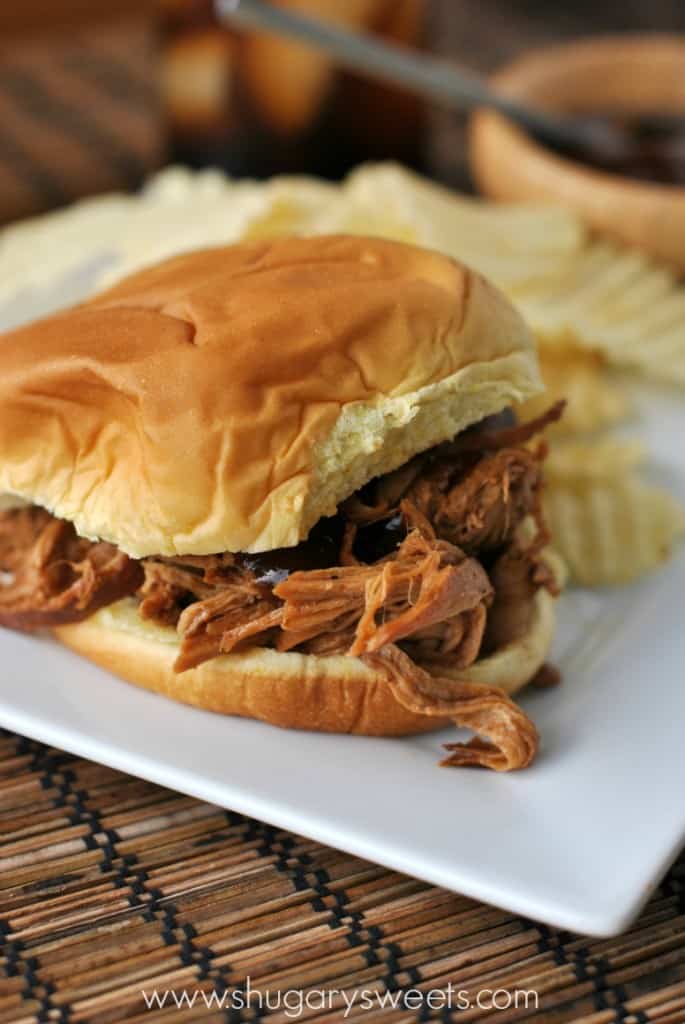 a Rafflecopter giveaway
***Shugary Sweets is honored to have received a Ninja Professional Cooking System for review. Ninja Kitchens will also provide one reader a Cooking System via the giveaway details above. No other compensation was received and all views expressed are my own!