Sweet Potato Fries
Crunchy Roasted Sweet Potato Fries with a spicy kick! Don't forget to pair this with a sweet and spicy Cinnamon dipping sauce!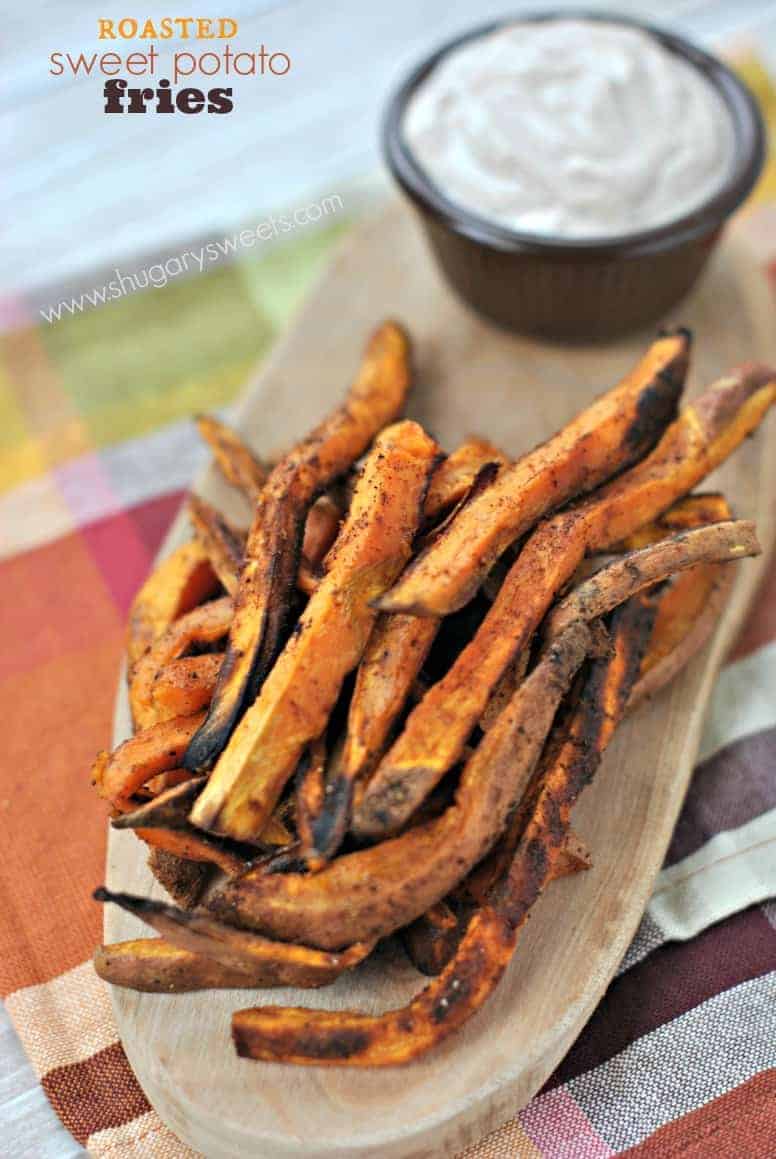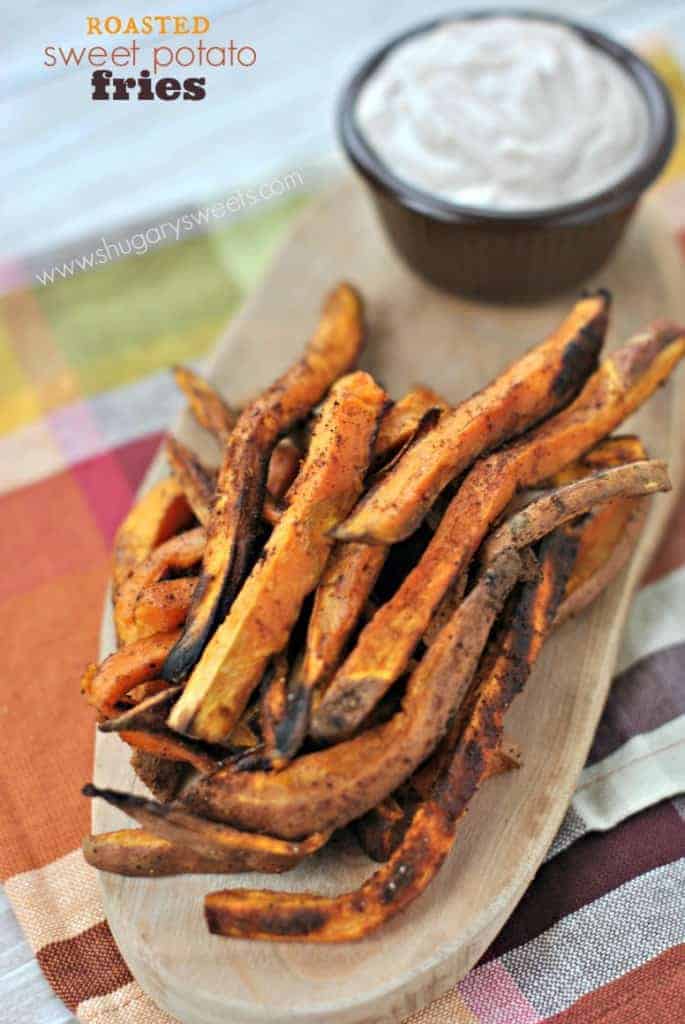 I'm not sure when Sweet Potato Fries were created, but I'm so glad they were! I love going out to eat and ordering them at nearly every restaurant!
Last fall I went to a cousin's wedding in New York and ate the most amazing sweet potato fries ever. Prior to this dining experience I had been eating them dipped in ketchup, you know, like a regular fry.
But here, they served them with a super sweet and creamy Cinnamon dip. Oh yes please.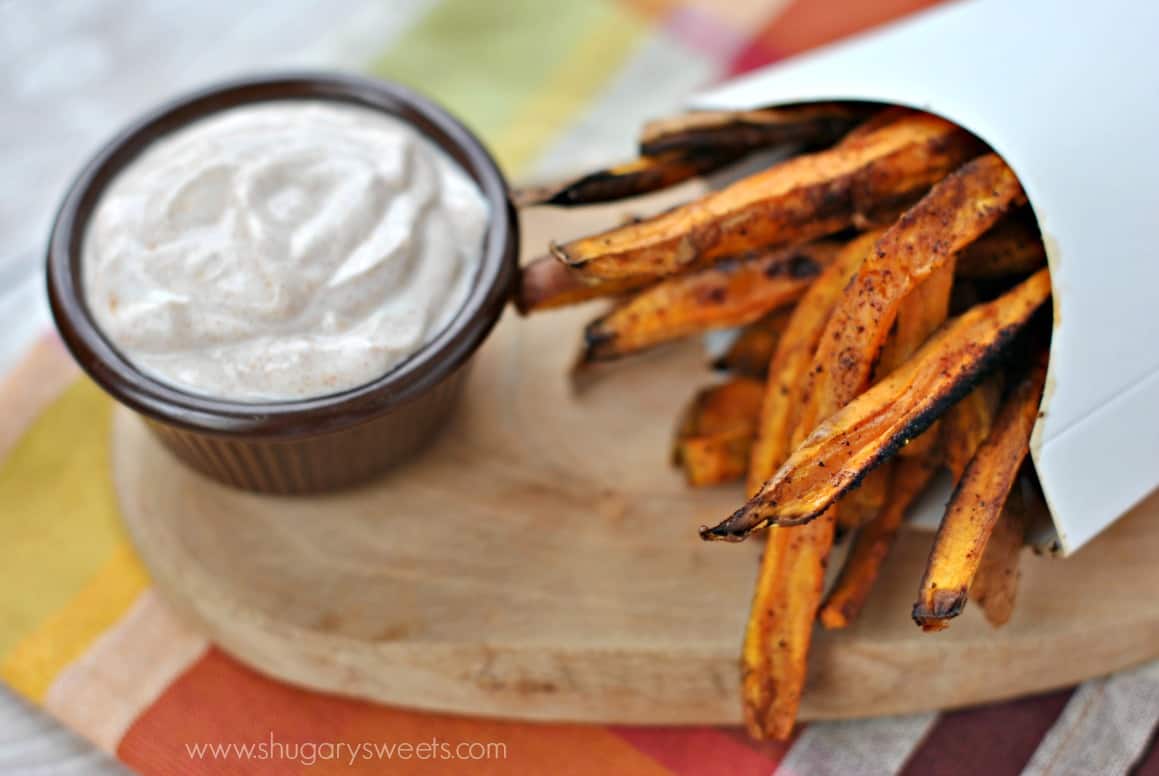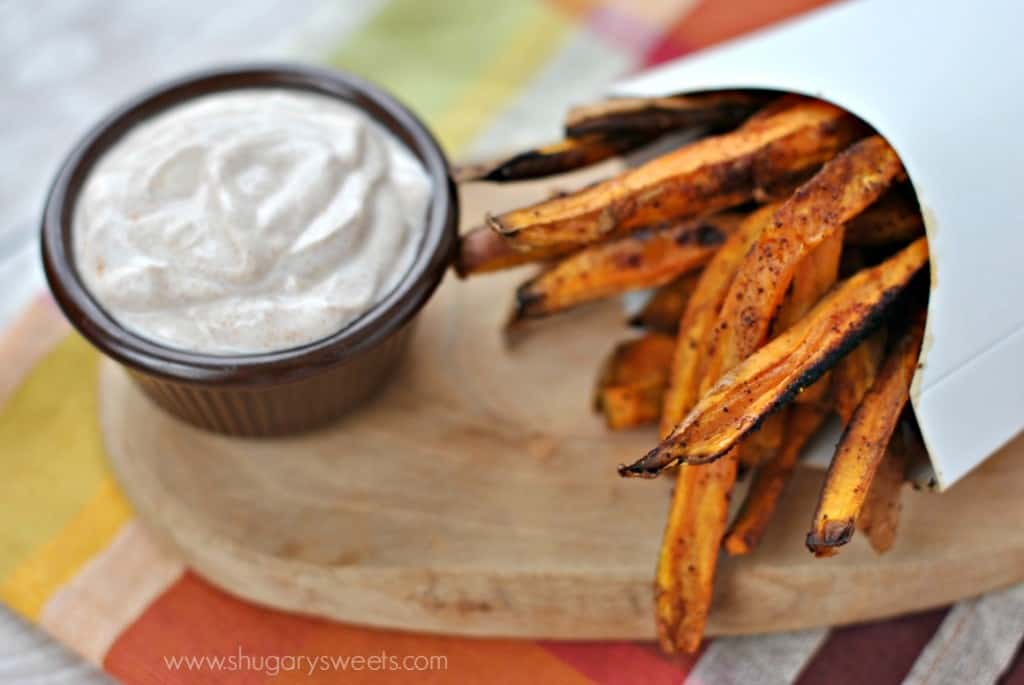 I came home from that weekend and had been craving these fries for months. No matter where we ate I always tried some in hopes that they would taste similar. No luck. I finally tried making them at home in December.
I've had this delicious recipe to share with you for some time now! Sadly, last week I went back to New York for my Aunt's funeral. Besides spending some quality time with family, I had the opportunity to try those fries again. I'm happy to report "I nailed it."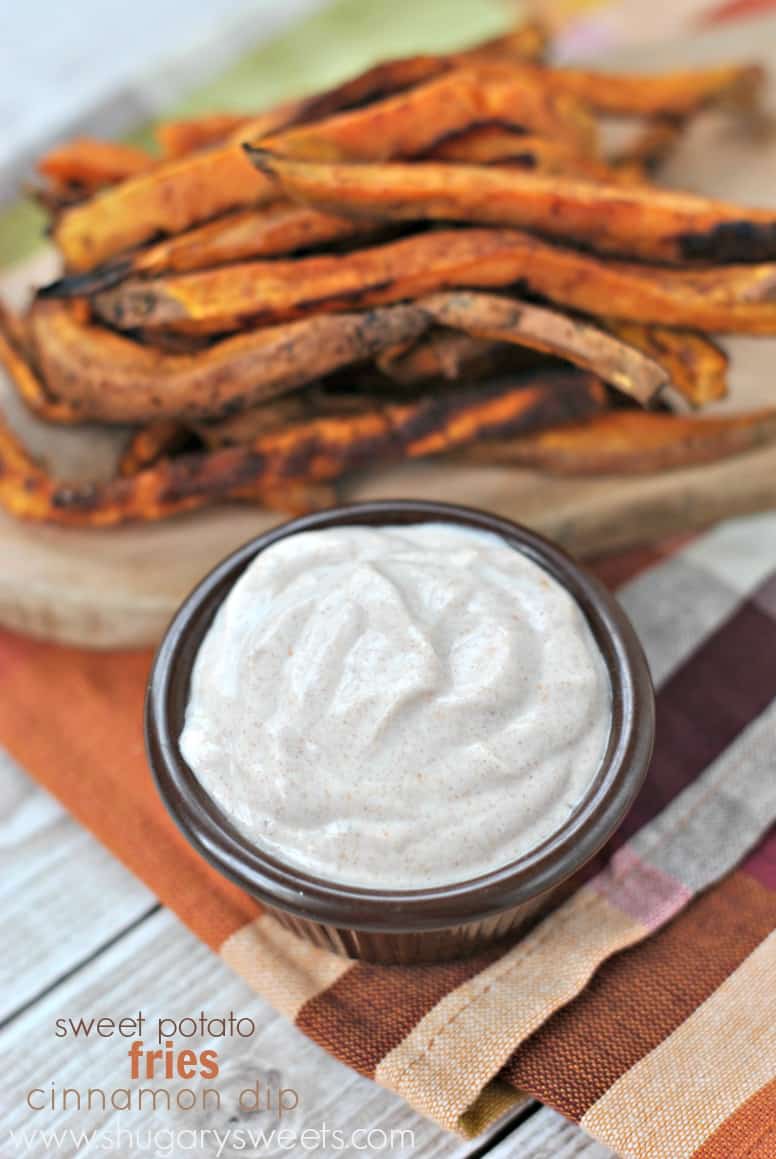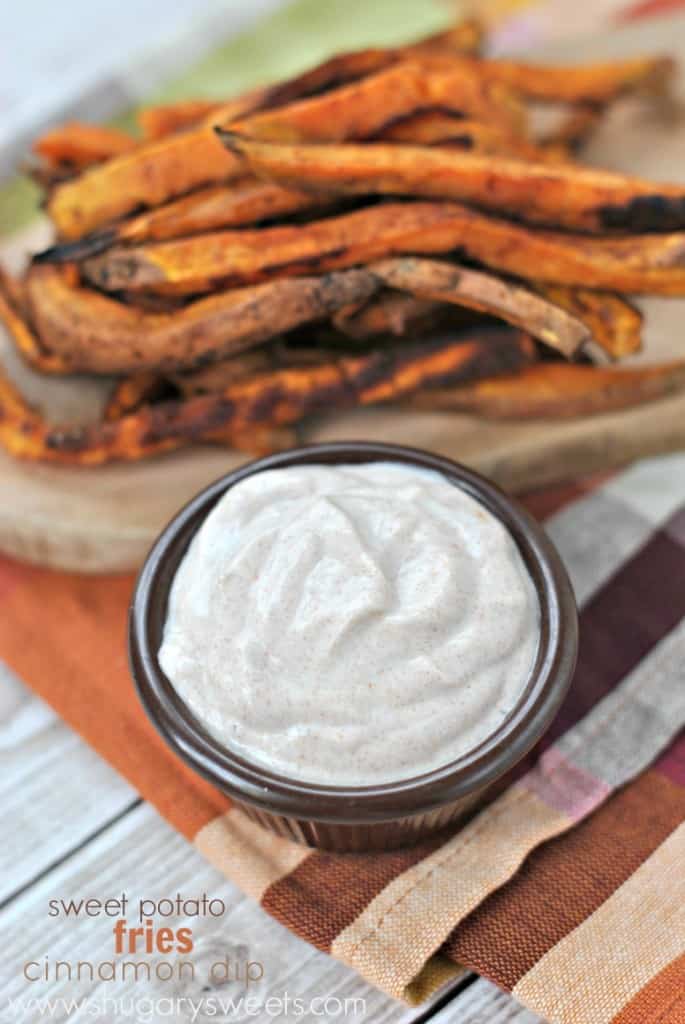 My dip is a little lighter, since I used Greek Yogurt as the base. I'm pretty sure the one they serve is made with cream cheese. I loved it, but am quite happy at keeping this recipe a bit on the healthy side! I also added a little red pepper to the dip, so while it's sweet it also has a hint of spicy!
As for the fries, feel free to adjust the red pepper to your liking. The amount listed is enough to taste a nice zing in each bite, but not too much that children (or spice weanies) won't eat.
Also, I like my fries crispy. I roast mine a few minutes longer, so the edges are super browned! Adjust the baking time for your preference!
This is one side dish you won't feel guilty in serving your family this New Year! ENJOY!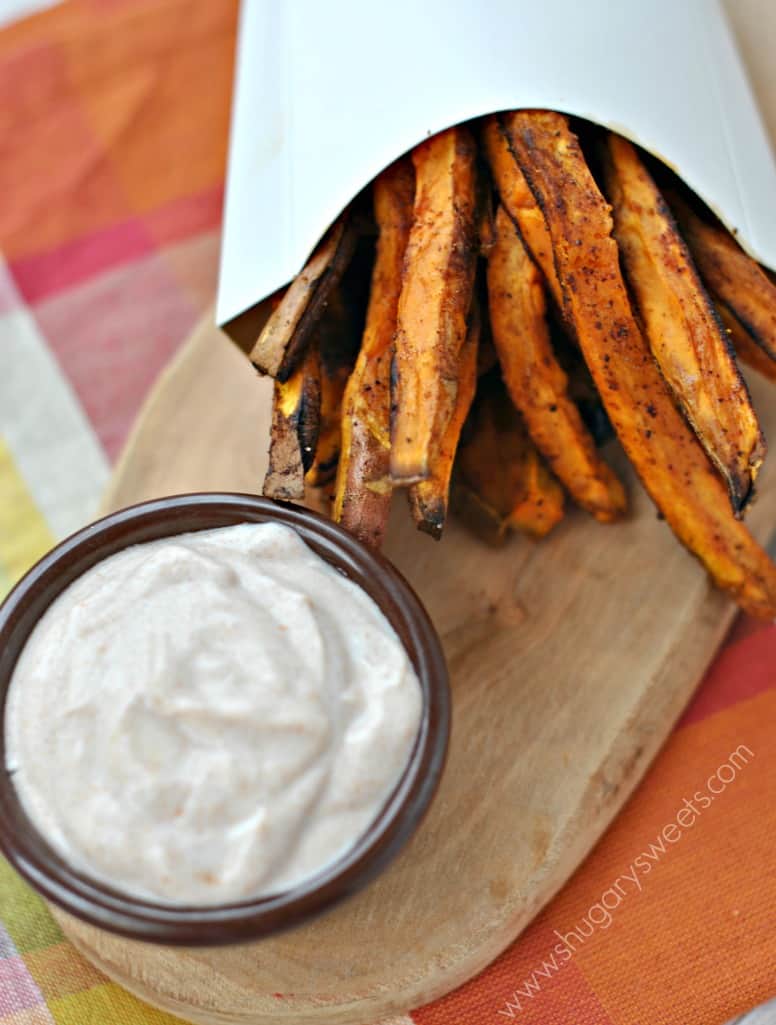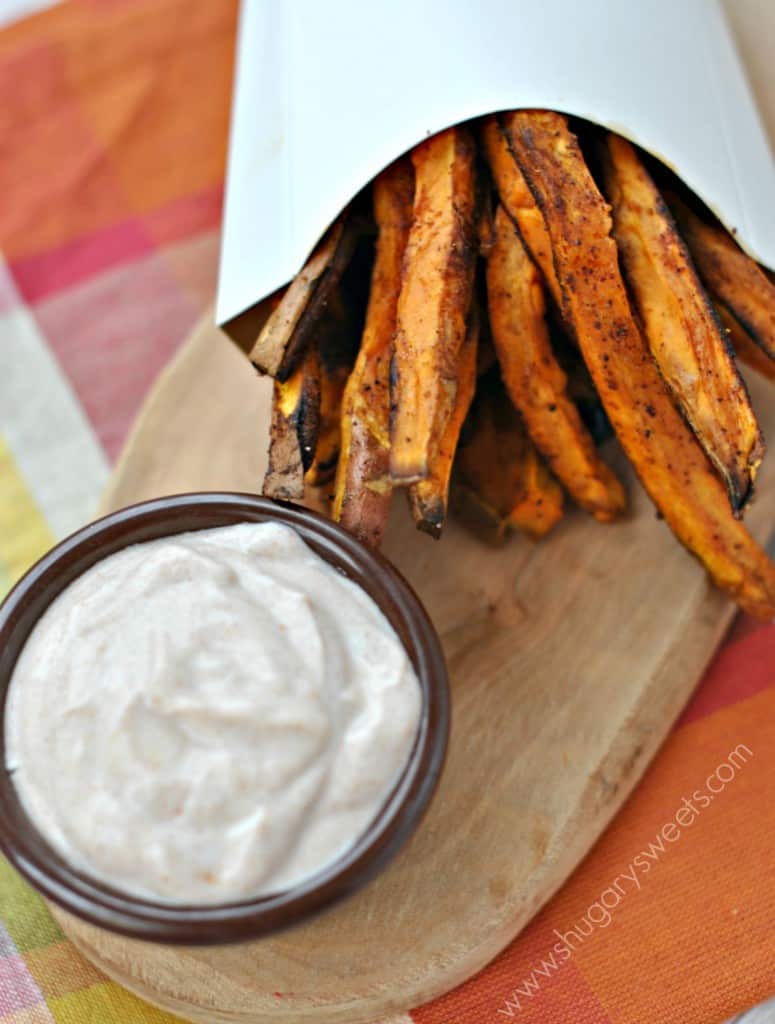 MORE POTATO RECIPES:
Yield: Serves 3-4
Sweet Potato Fries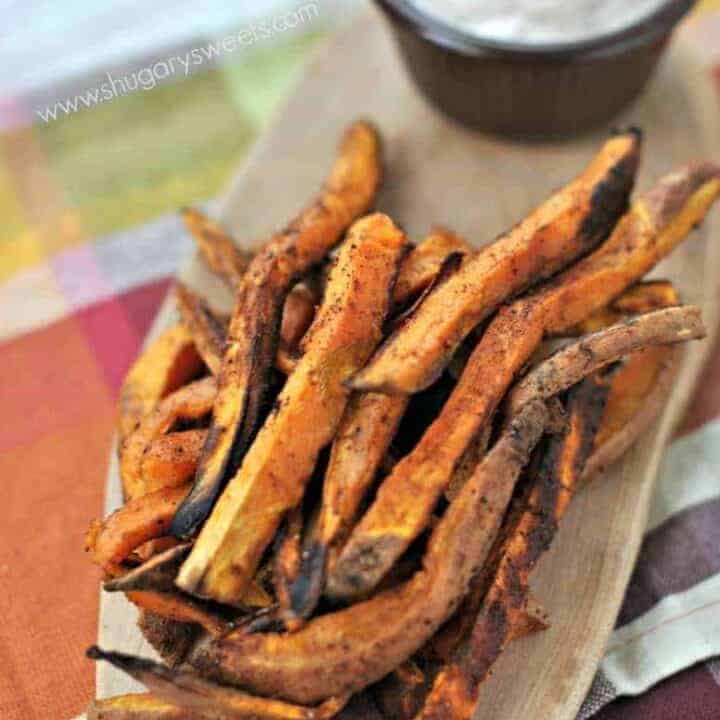 Ingredients
For the Fries:
2 large sweet potatoes, washed
2 Tbsp olive oil
1 tsp paprika
1/2 tsp kosher salt
1/4 tsp black pepper
1/2 tsp garlic powder
pinch crushed red pepper flakes
For the Cinnamon dip:
6oz plain greek yogurt
1 Tbsp powdered sugar
1/4 tsp ground cinnamon
1/2 tsp vanilla extract
1/4 tsp paprika
pinch red pepper flakes
Instructions
Slice sweet potatoes lengthwise (with skin on) into long strips. The smaller they are the sliced, the crispier they will cook. In a large bowl toss the sweet potato strips with olive oil and seasonings.
Place on a large baking sheet in a single layer and roast in a 450 degree oven. Turn every 15 minutes. Mine cooked up crispy in 45 minutes.
While the potatoes are cooking, blend the dip ingredients together until smooth. Refrigerate until ready to serve!
Serve the fries warm with the cool dip. ENJOY.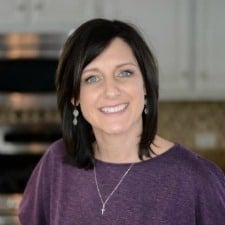 Aimee is a dessert lover (specifically rice krispie treats), workout enthusiast, self-taught foodie, and recipe creator. Her recipes have been featured in over 15 magazines, and her passion is to share her love of cooking with the everyday home cook! Learn more about Aimee.