A light and refreshing Strawberry JELL-O Poke cake. Sweet funfetti cake topped with strawberry gelatin and Cool whip for a delicious treat.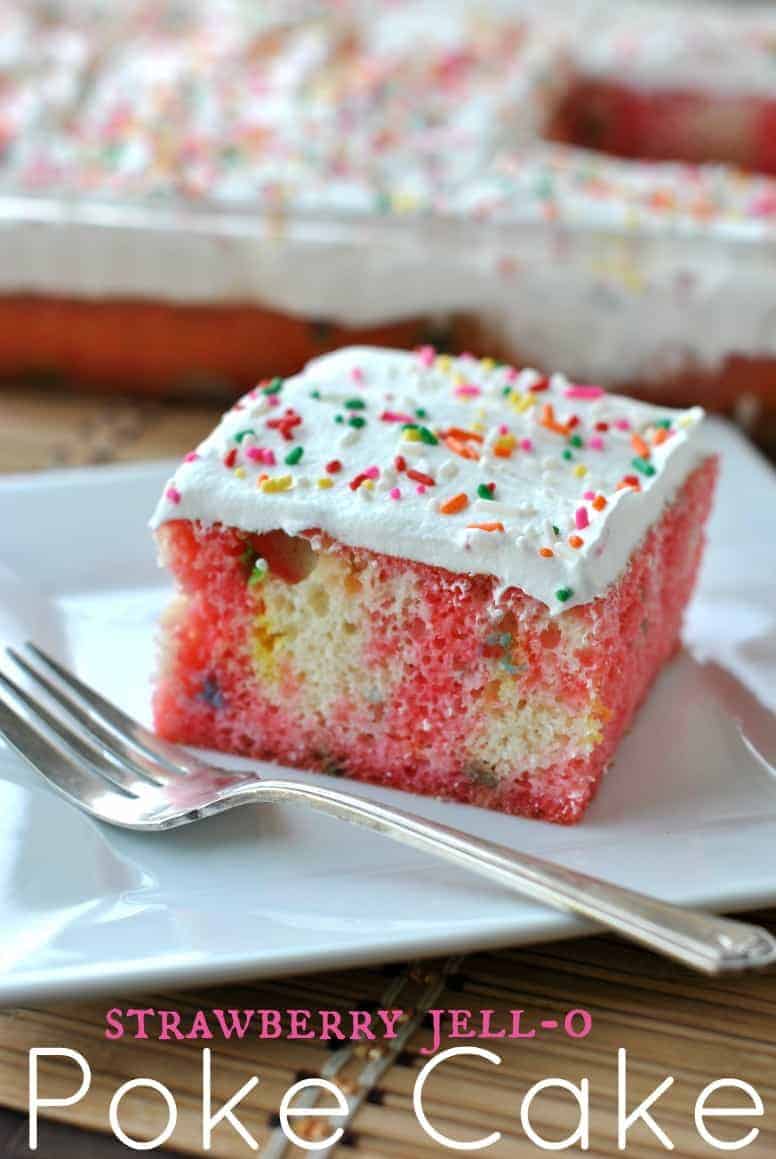 Did you know there is a new trend sweeping across the blogosphere? It's called Poke Cakes.
You may have been making these cakes for years. I know I grew up eating poke cakes without every really knowing what they were called. In our house we called them JELL-O cakes.
Two Types of Poke Cakes
PUDDING. The first kind of poke cake is made from a cooked and cooled cake topped with sweetened condensed milk and all other sorts of glorious toppings. This creates a dense, very sweet (albeit delicious) cake.
Grasshopper Poke Cake | Coconut Cream Poke Cake
GELATIN. The second type is you take a cooked and cooled cake and top it with JELL-O gelatin. It's lighter than the other variety and perfect when you are looking to cut calories, but still wanting to to enjoy something sweet.
Lemon Poke Cake | Orange JELL-O Poke Cake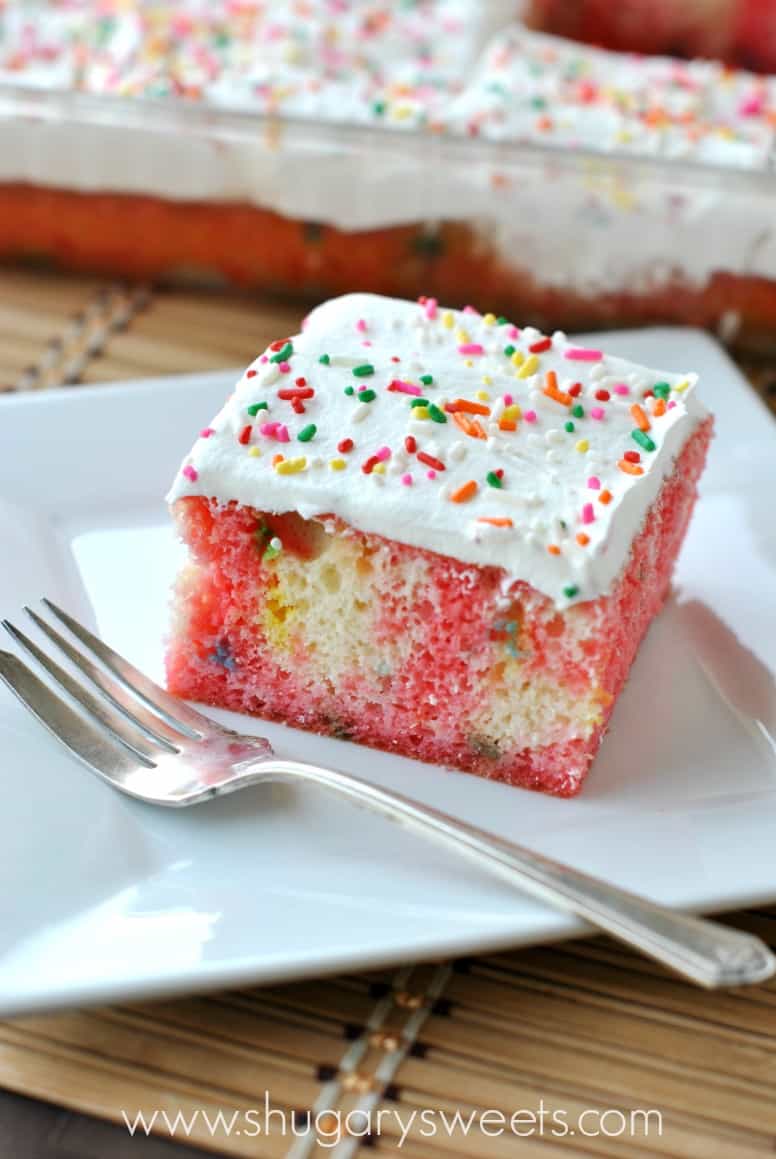 Today's recipe is for a classic gelatin based poke cake.
I started with a Funfetti Cake Mix, because my kids love all things with sprinkles. But a white cake mix would be a more traditional choice.
I topped my cake with Strawberry Gelatin, it's our favorite and we usually have about 925 boxes falling out of the pantry!
Any flavor though is delicious. I love the spongy texture from the cake combined with the gelatin!
I spread some Cool Whip on top of my cake and added a handful of sprinkles (more the merrier)!
Some people add fresh fruit (fresh sliced strawberries), graham cracker crumbs and other toppings. Today, I'm going simple.
You could also use Homemade whipped cream if you prefer, instead of Cool Whip!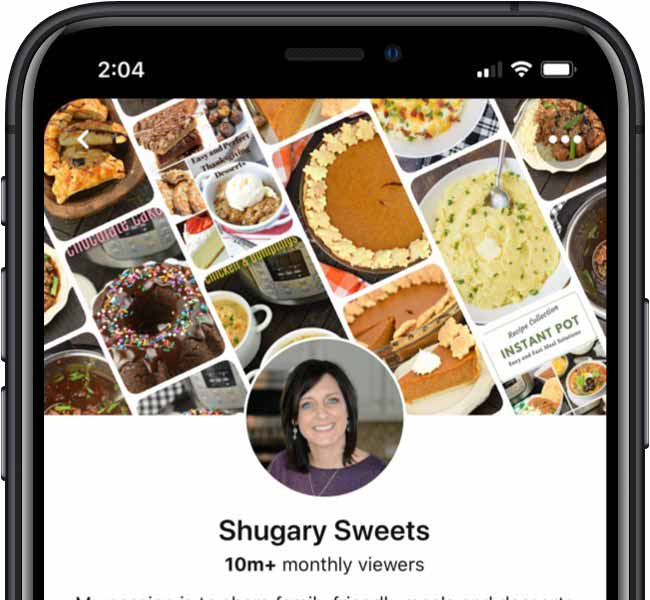 Tips and Tricks
Cake. Choose a flavor and bake it as directed in a 13×9 baking dish. A glass dish is a great choice so you can see the colors!
I like to use a white cake mix, that way the gelatin has a chance to really shine through in color!
For today's strawberry poke cake, I actually used a funfetti cake mix, but you could use white and add your own sprinkles!
JELL-O. Choose your favorite flavor! Use one box. Use two boxes. Completely your choice!
After your cake has cooked and cooled, use a fork or the handle of a wooden spoon to poke holes. The bigger the hole, the more defined color spots.
Refrigerate until the gelatin sets up and forms a spongy texture!
Cool Whip. Top it with some light cool whip for the final touch!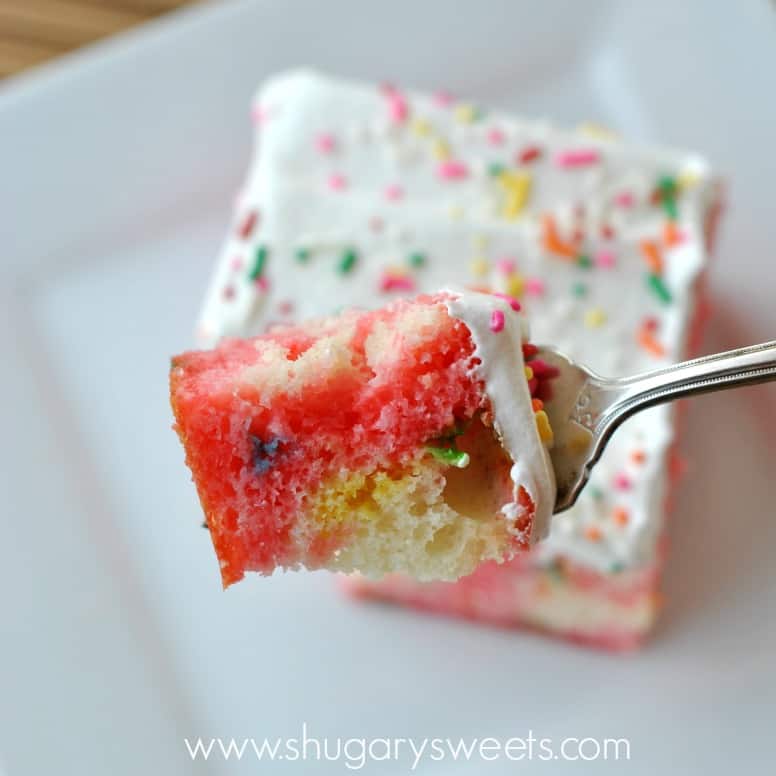 More Poke Cakes
Today's recipe for Strawberry JELLO Poke Cake was originally published on Shugary Sweets on July 4, 2013 and has been republished in June 2018.