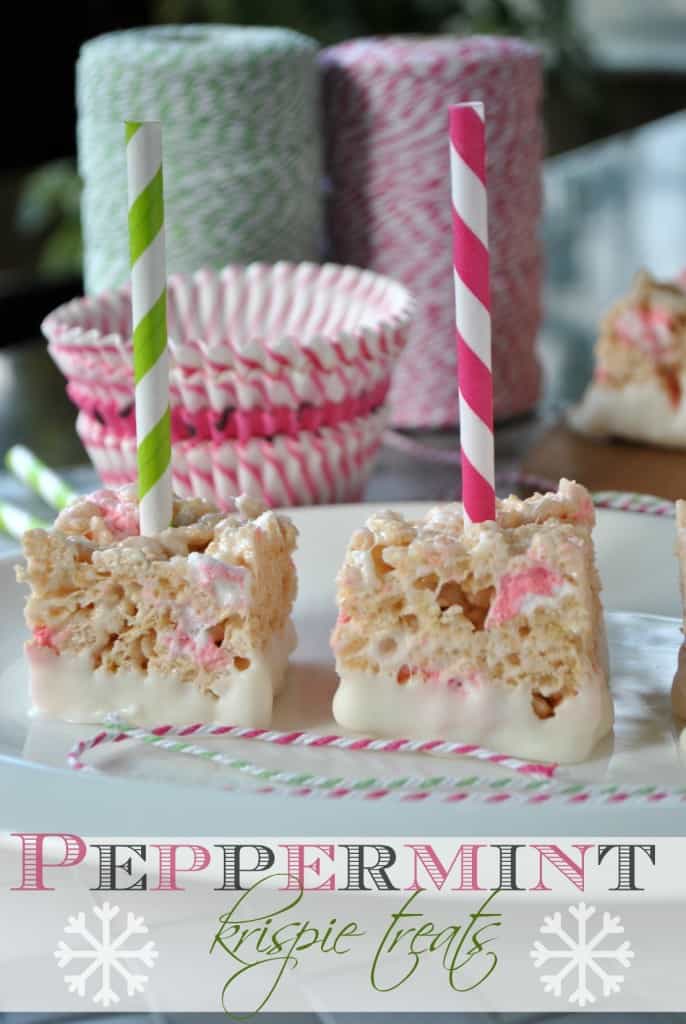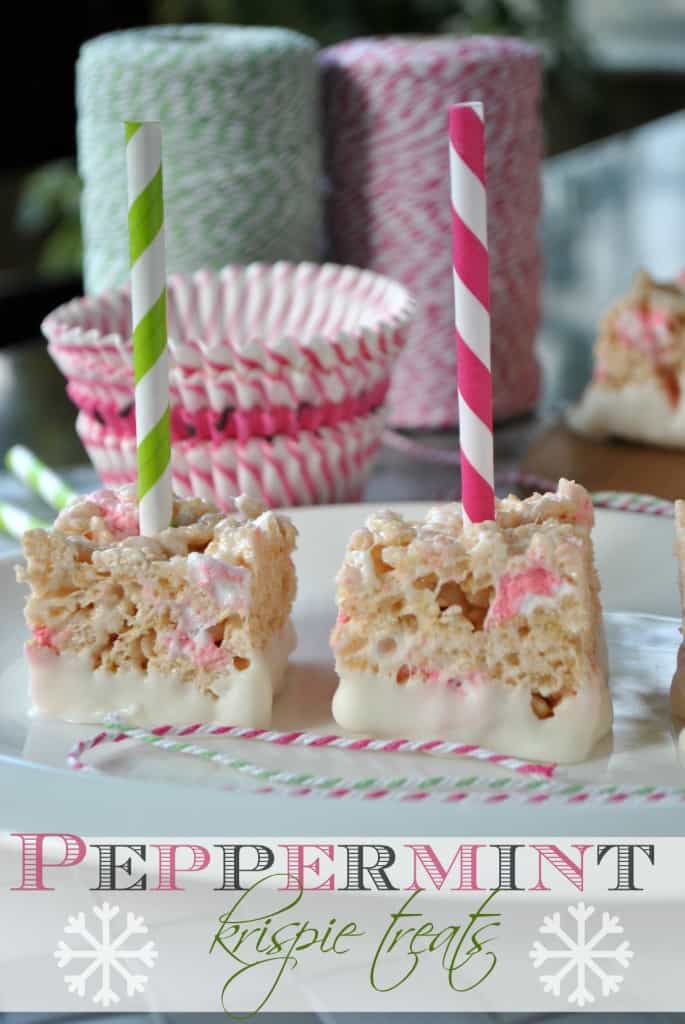 I have a serious love affair with Krispie Treats. Don't worry, my husband is quite aware of this lover of mine! It all started in high school when my BFF and I would make a pan of plain krispie treats, cut it in half, and each eat a giant square! (Hi Steph, I miss you!!!!)
But now that I'm all grown up and such (kinda), I like to make fancy treats and have perfected how to make rice krispie treats. Ha! Fancy Rice Krispie treats? Oxymoron!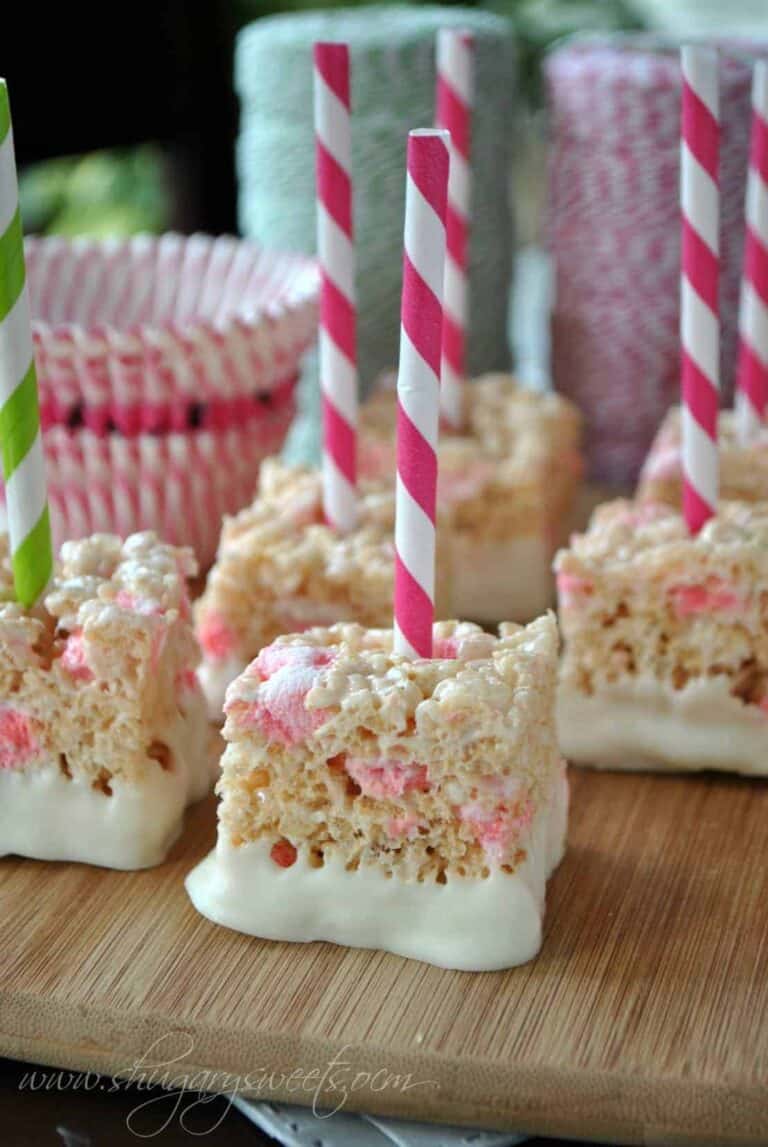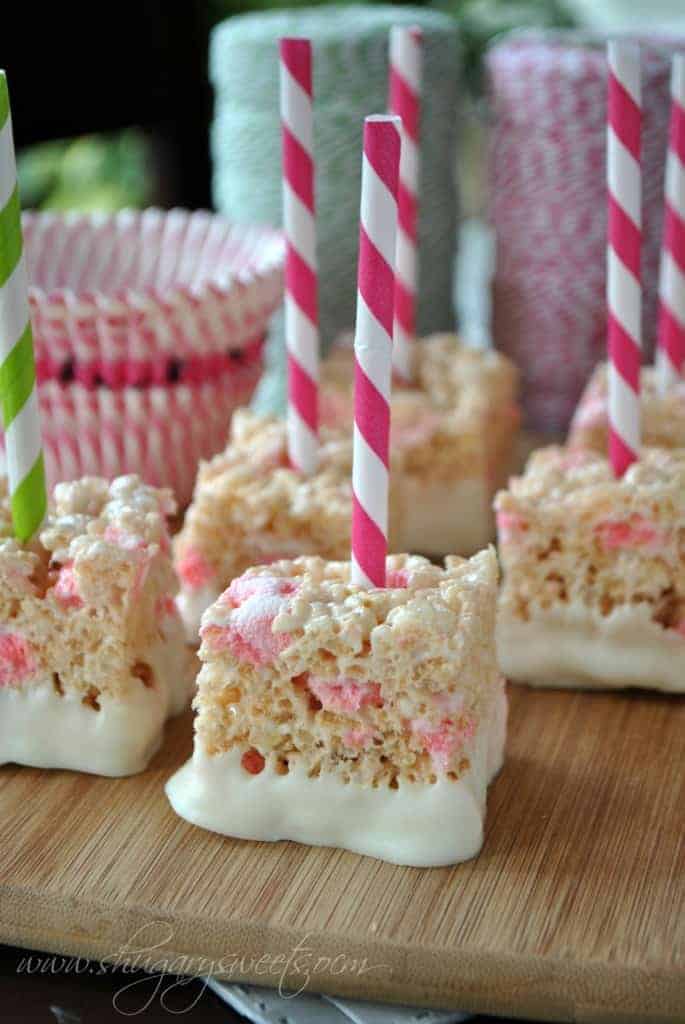 Anyways, these cuties are perfect for a holiday get together…you can use popsicle sticks or lollipop sticks if you don't have any fun paper straws! (maybe you will win some in the giveaway?!?!)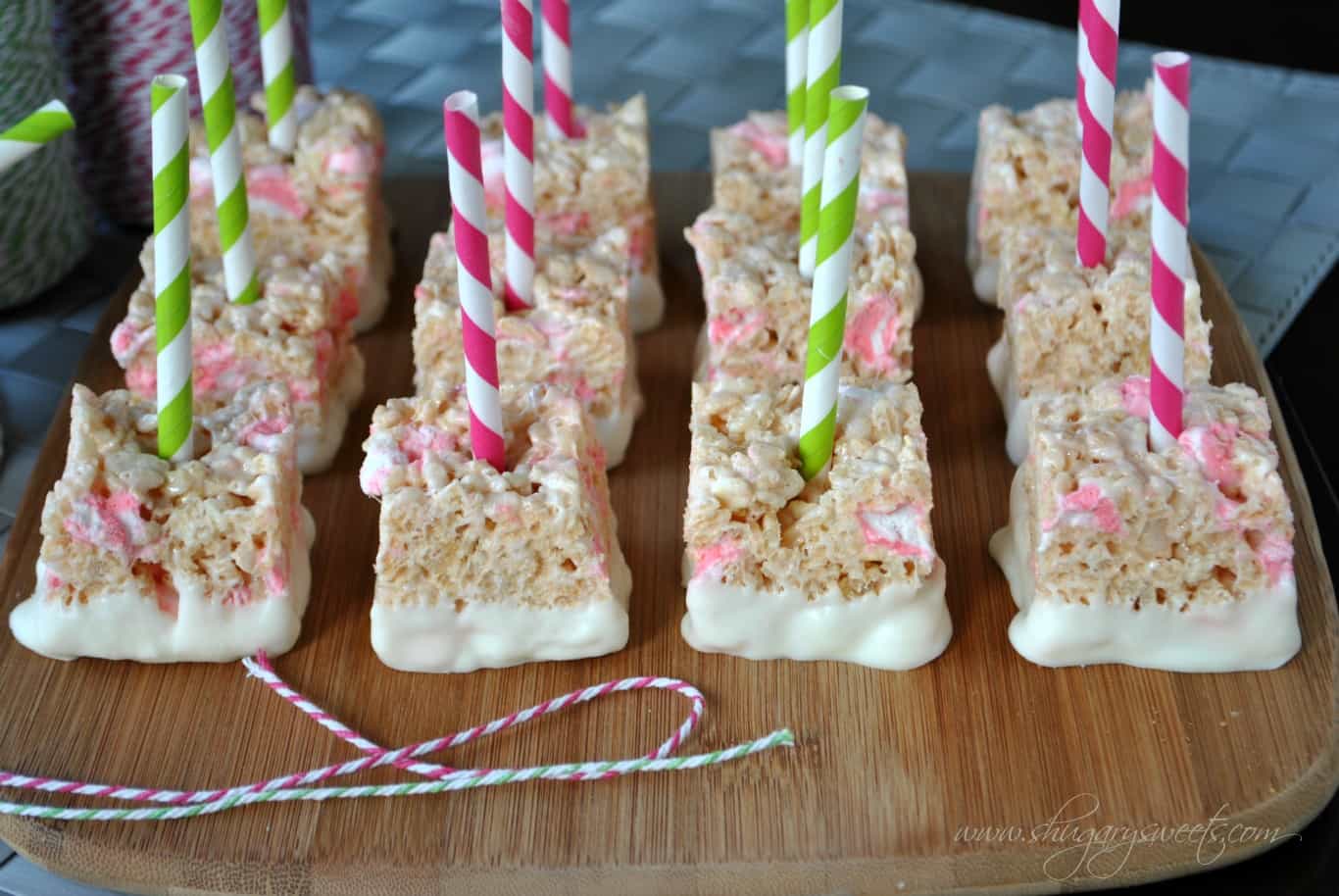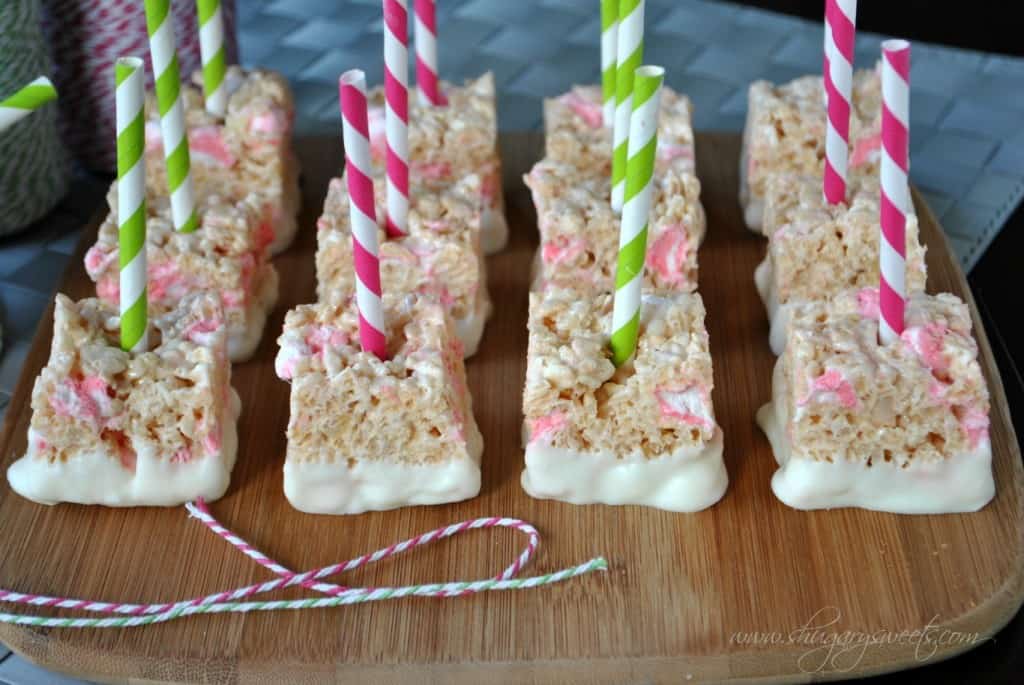 What is one of your favorite treats to make for the holidays?
As you are aware I love Rice Krispies….and pudding gives a fun twist to any treat!
Try some Gingerbread Treats or Banana Krispies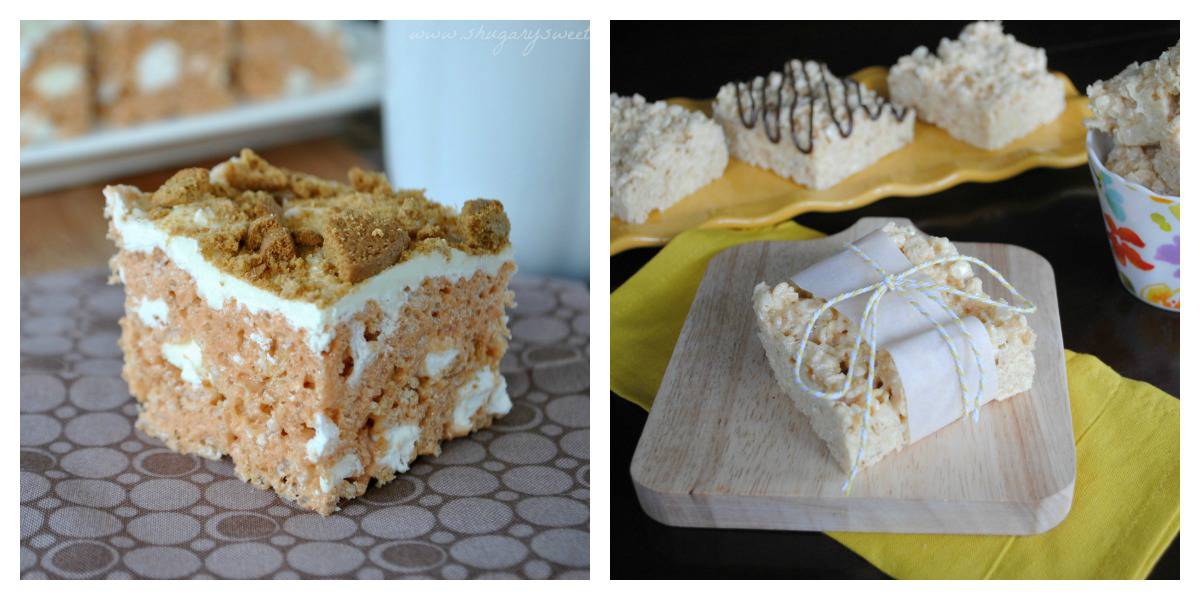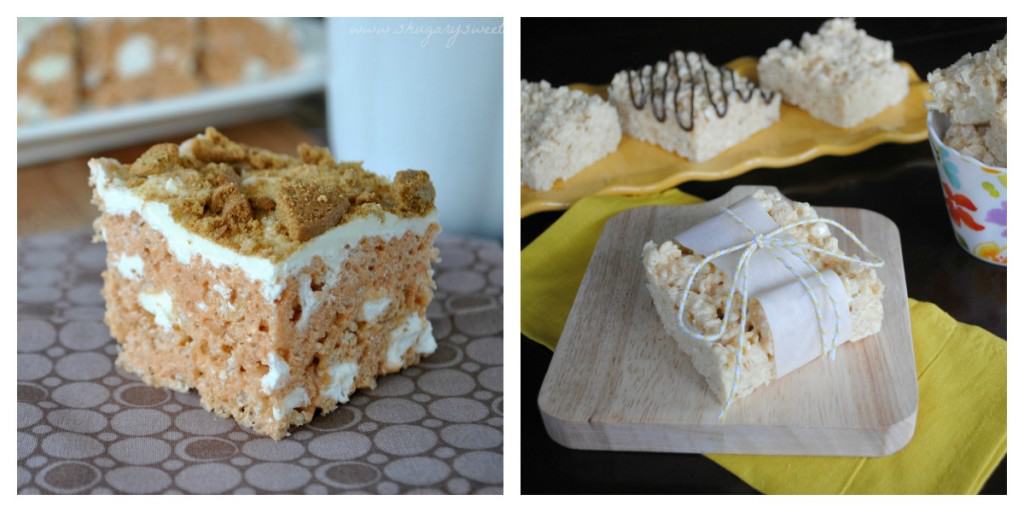 Cupcakes are an easy dessert that can feed a large group too!
My favorites (right now!) are: Dark Chocolate Cupcakes with Salted Caramel Swiss Meringue Frosting and Lemon Cupcakes with Lemon Buttercream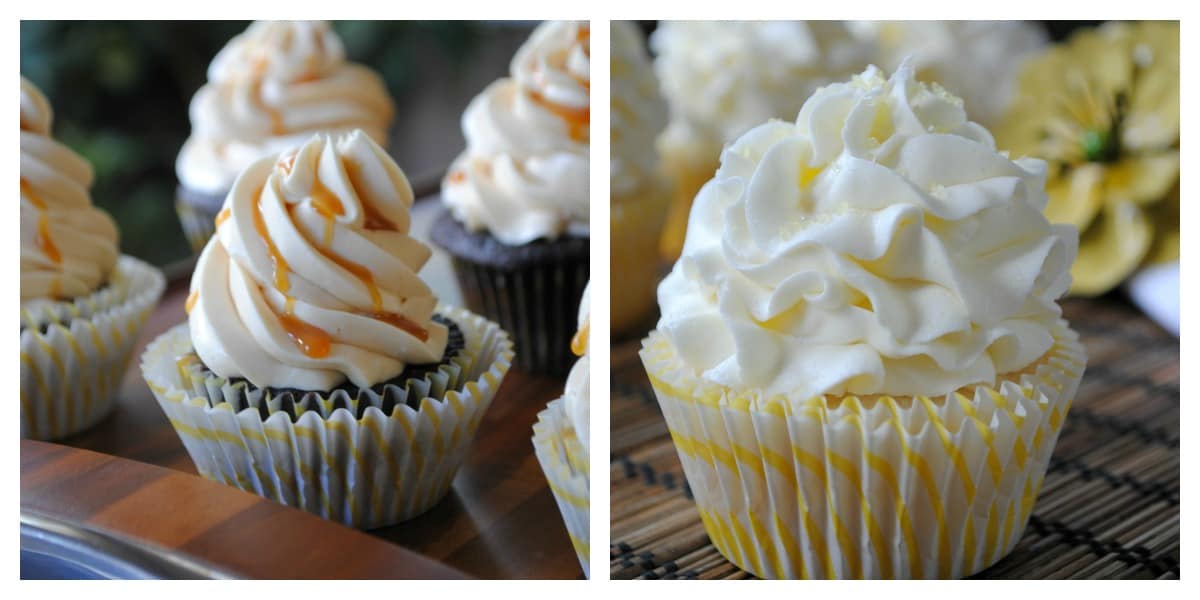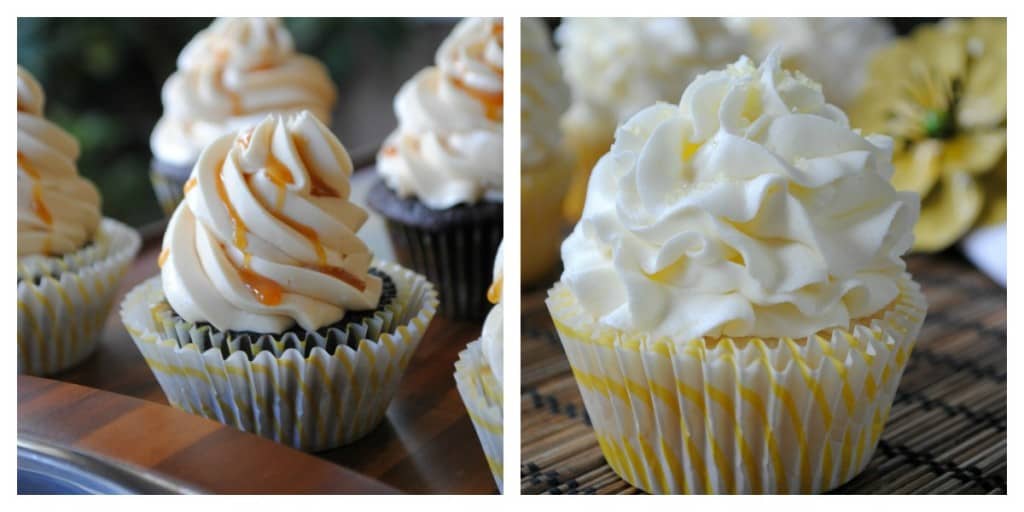 Brownies make an appearance every year at our holidays. Especially bite sized brownies!
Hot Chocolate Santa Hat Brownies and Chocolate Brownies with White Chocolate Peppermint Buttercream