Peppermint Krispie Treats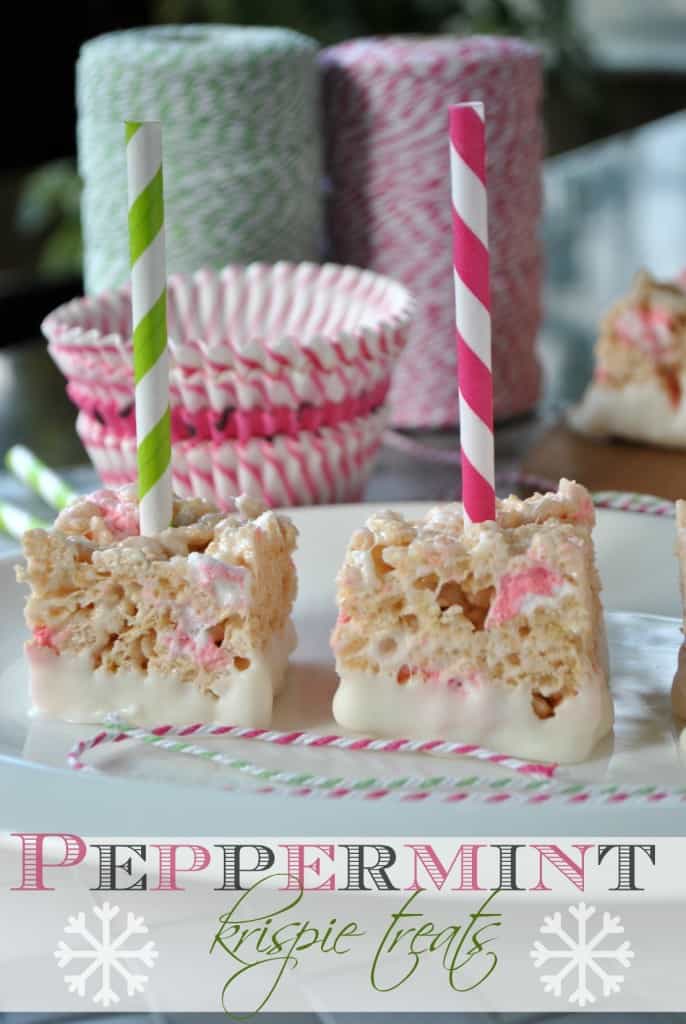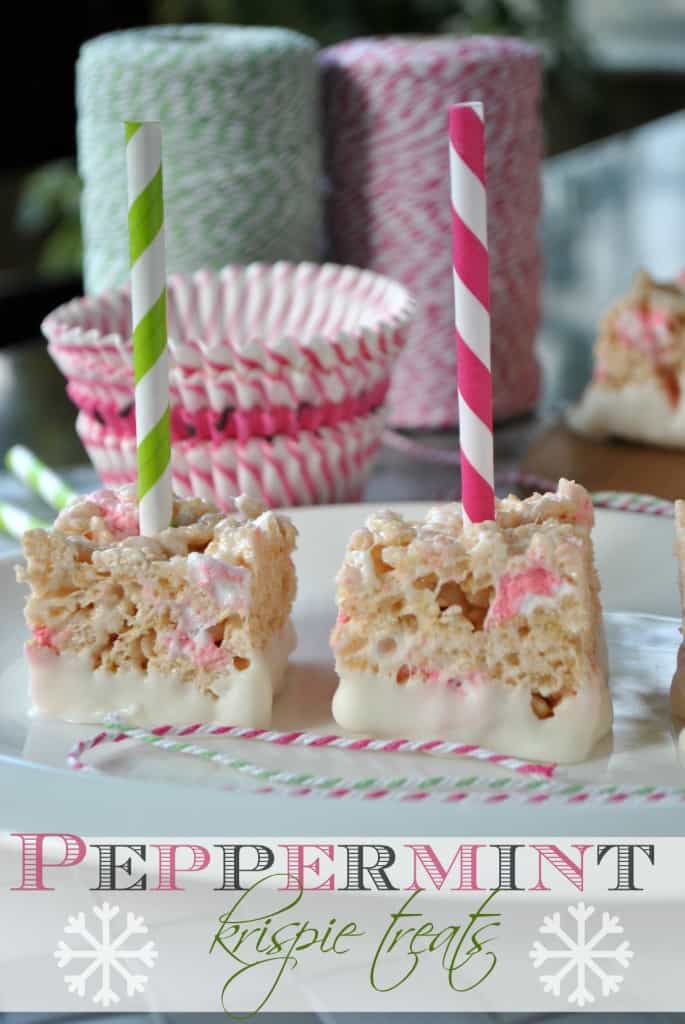 Are you all excited about this giveaway as much as I am? I have lots of fun giveaways up my sleeve for you all…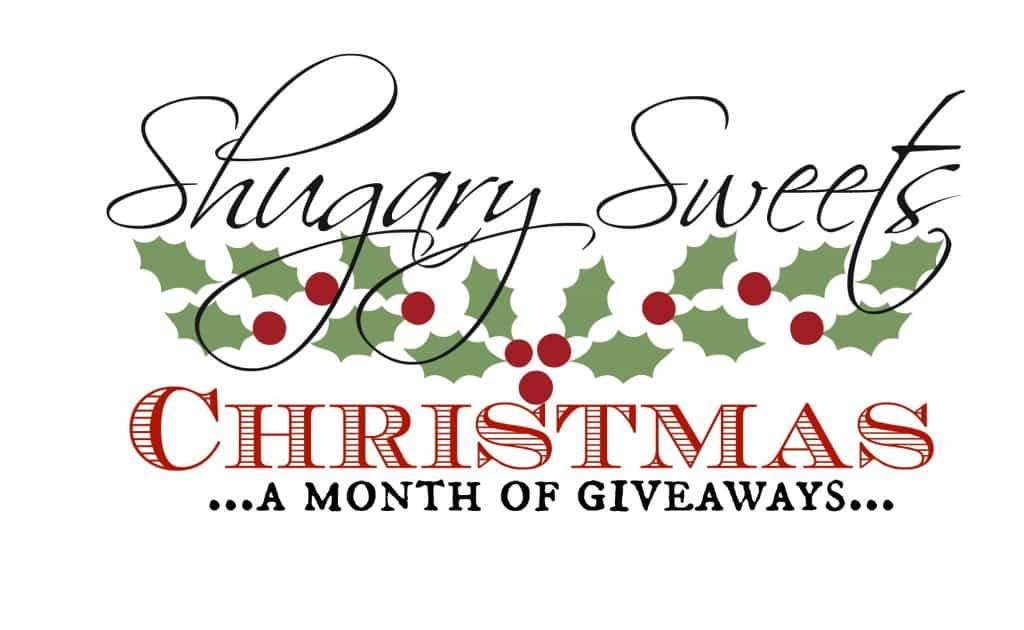 Have you heard of Pick Your Plum yet?
This site is seriously addicting, each day they post a new deal, and you have to get it before it's gone! Pick your Plum is my number one source for straws, bakers twine, cupcake liners, washi tape and so much more! And as the winner of this prize, you will get a "Plum" box filled with $50 worth of assorted goodies!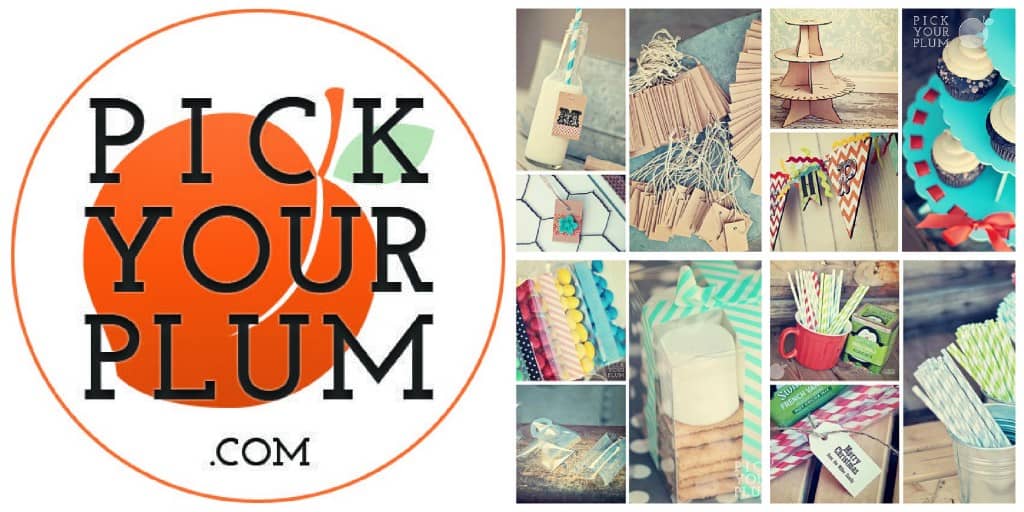 I'm so jealous!
But I'm making myself feel better….with Rice Krispie Treats.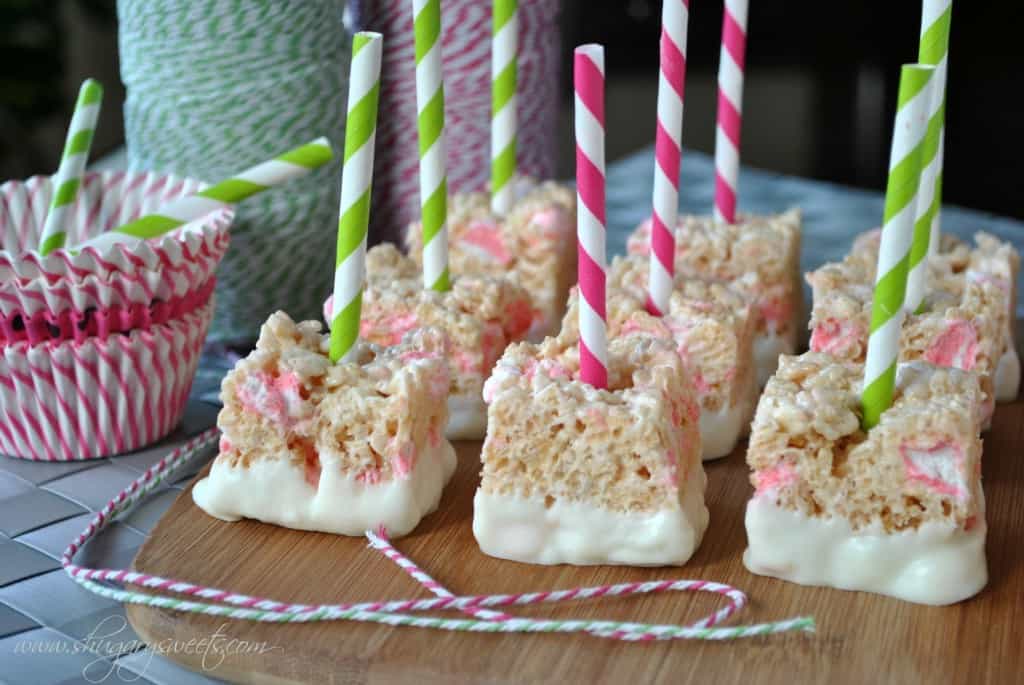 I have a serious love affair with Krispie Treats. Don't worry, my husband is quite aware of this lover of mine! It all started in high school when my BFF and I would make a pan of plain krispie treats, cut it in half, and each eat a giant square! (Hi Steph, I miss you!!!!)
But now that I'm all grown up and such (kinda), I like to make fancy treats and have perfected how to make rice krispie treats. Ha! Fancy Rice Krispie treats? Oxymoron!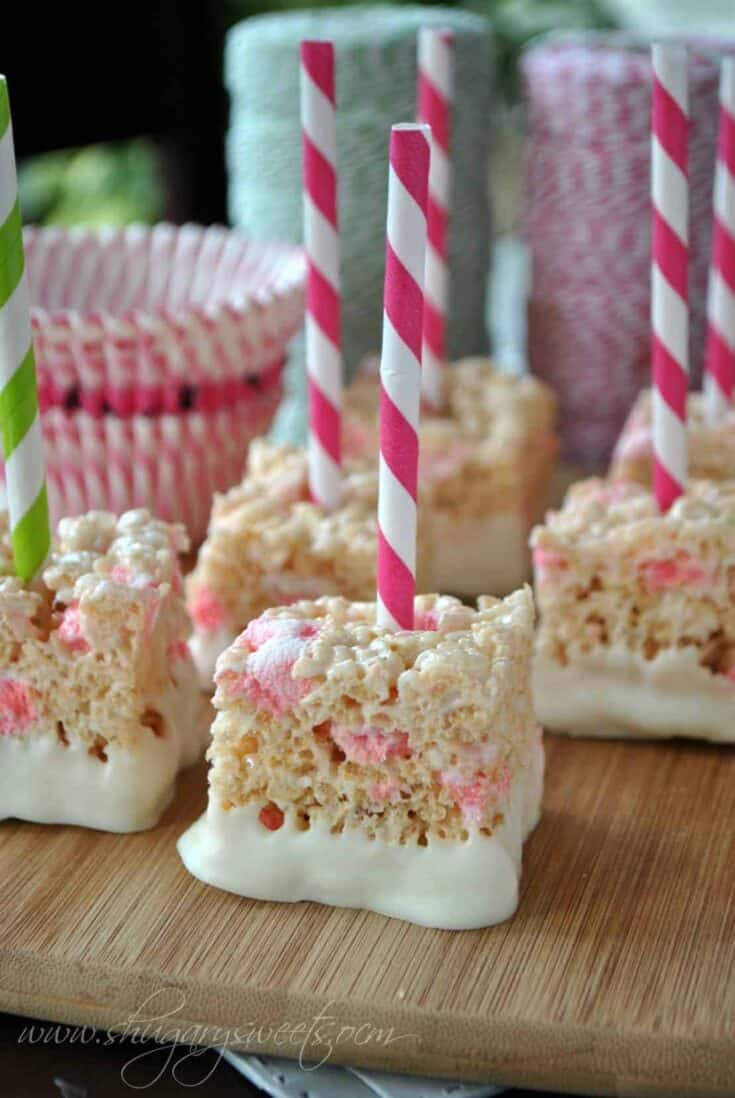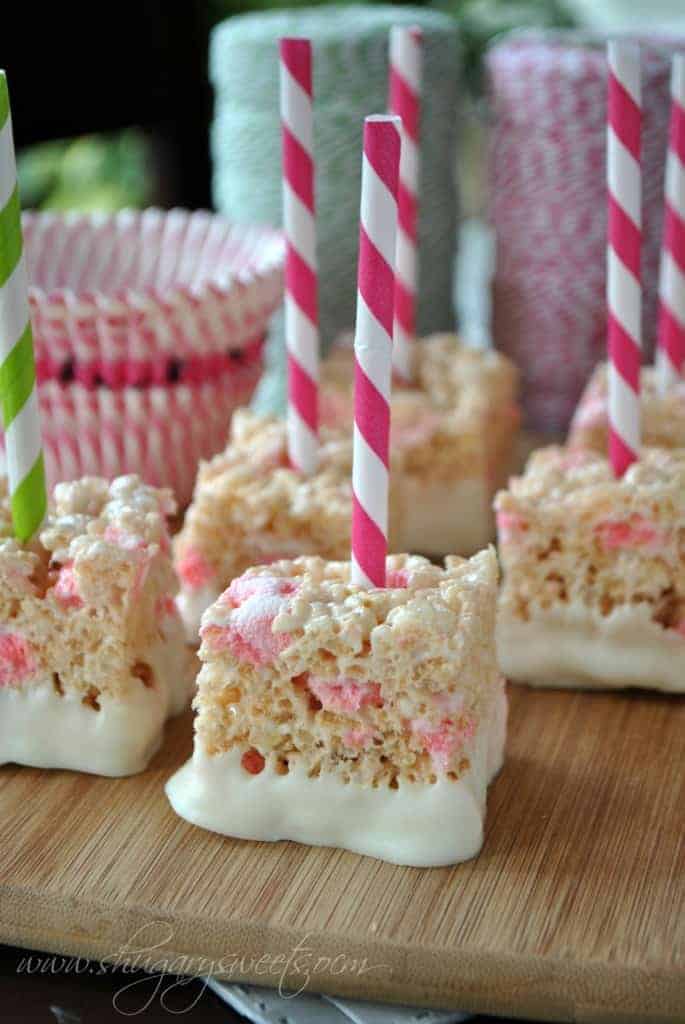 Anyways, these cuties are perfect for a holiday get together…you can use popsicle sticks or lollipop sticks if you don't have any fun paper straws! (maybe you will win some in the giveaway?!?!)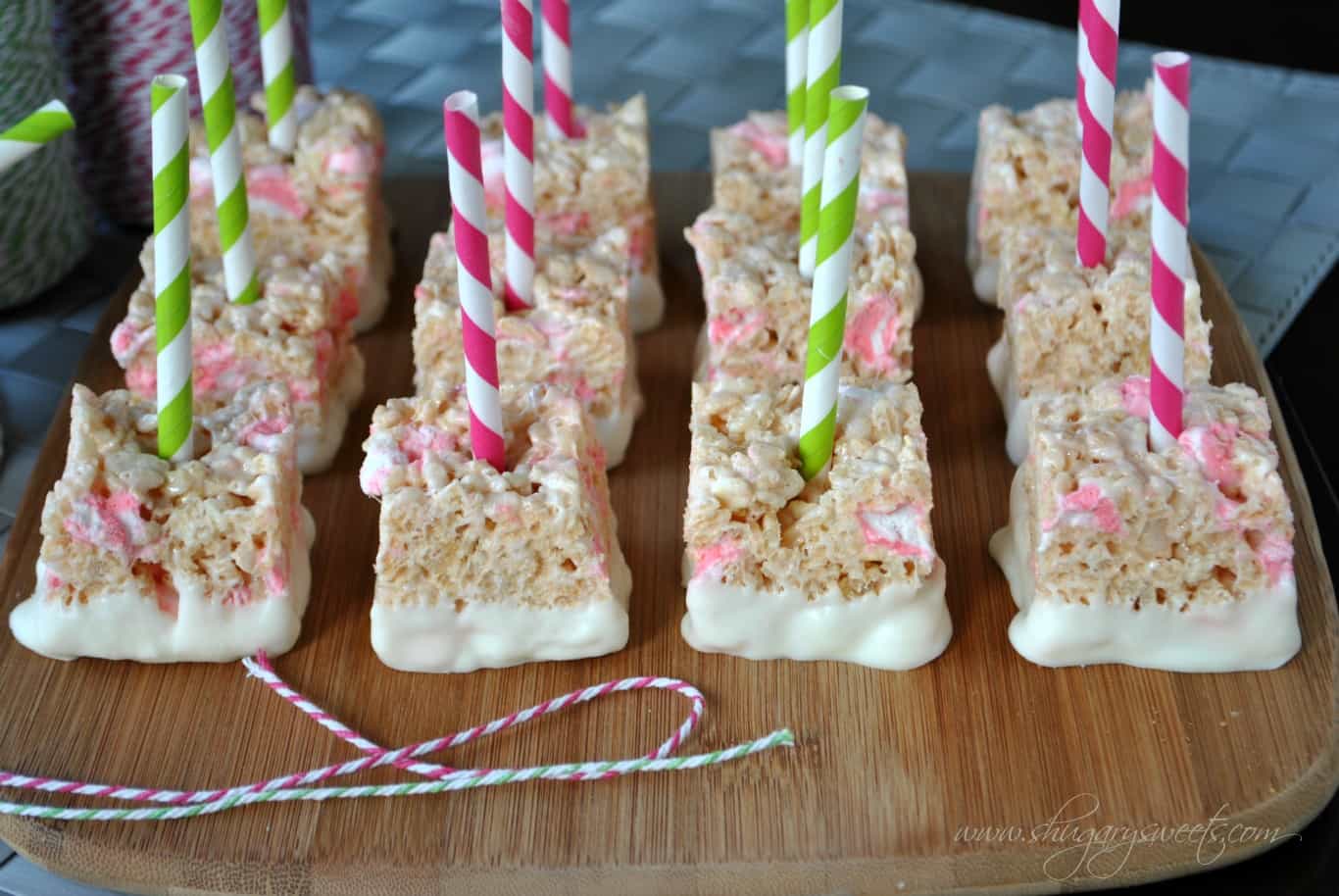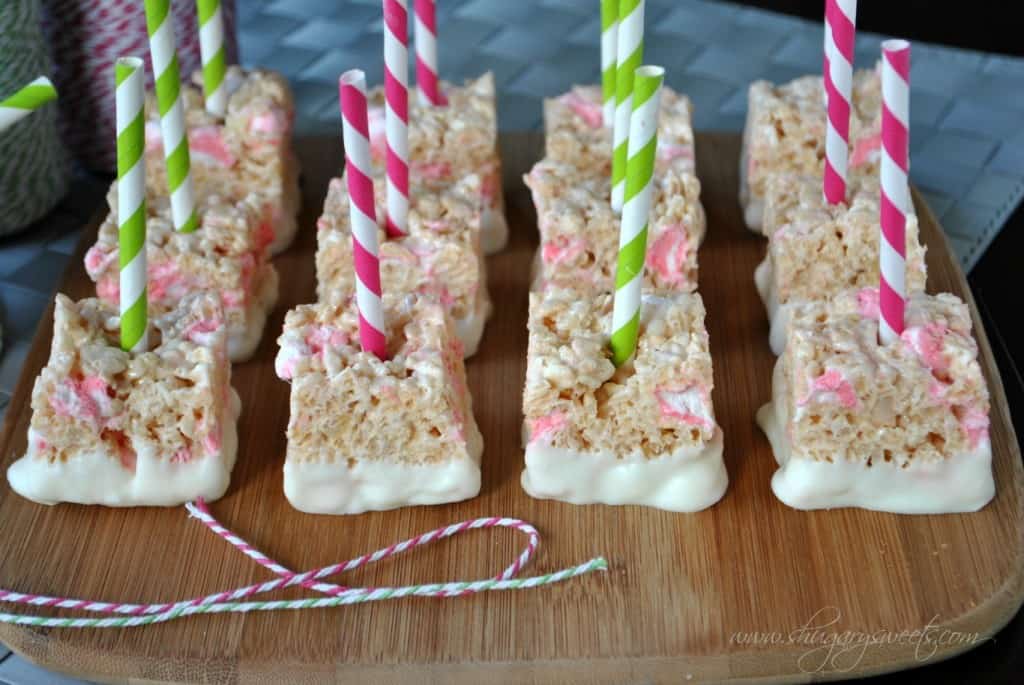 Yield: 16 treats
Peppermint Krispie Treats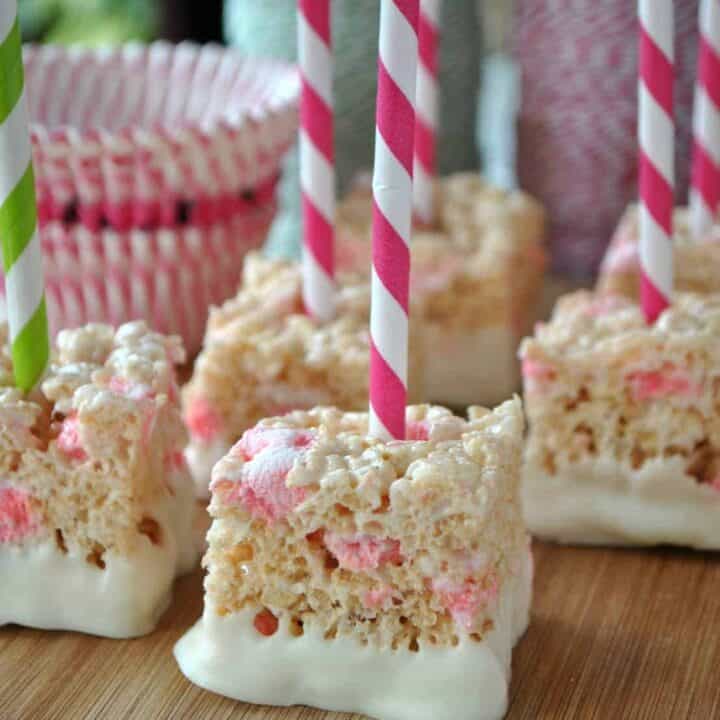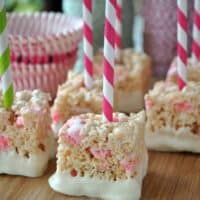 Ingredients
1/4 cup unsalted butter
1 box (3.4 oz) Candy Cane Jell-o pudding mix
10oz bag mini marshmallows
5 cup Rice Krispies cereal
2 cup mini peppermint marshmallows
1 cup vanilla almond bark, melted
Instructions
In large pot, melt butter over medium heat. Add in bag of regular mini marshmallows, reduce heat to low. Stirring constantly, melt marshmallows completely. Remove from heat.
Fold in pudding mix and Rice Krispies cereal. Carefully fold in peppermint marshmallows.
Press into a parchment paper lined 9inch square baking dish. Allow to set, about 1-2 hours. Cut into small squares, pressing a straw (I cut my straws in half) into top of treat.
Dip bottoms of each square into melted white chocolate. Set onto a piece of parchment paper and allow to set (about 15 minutes). ENJOY!
What is one of your favorite treats to make for the holidays?
As you are aware I love Rice Krispies….and pudding gives a fun twist to any treat!
Try some Gingerbread Treats or Banana Krispies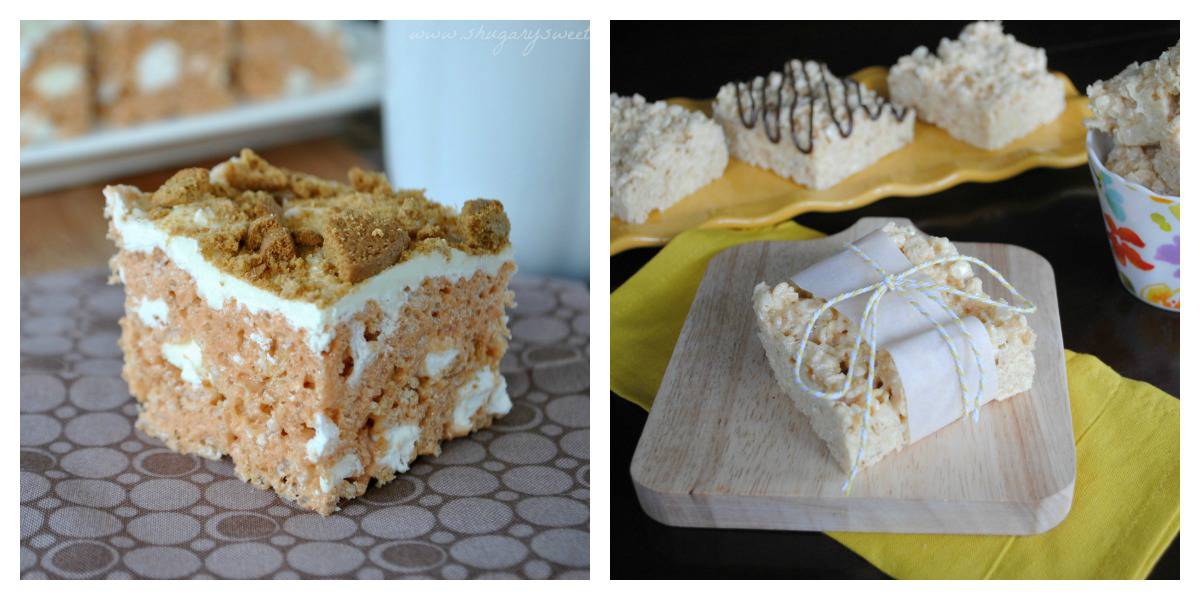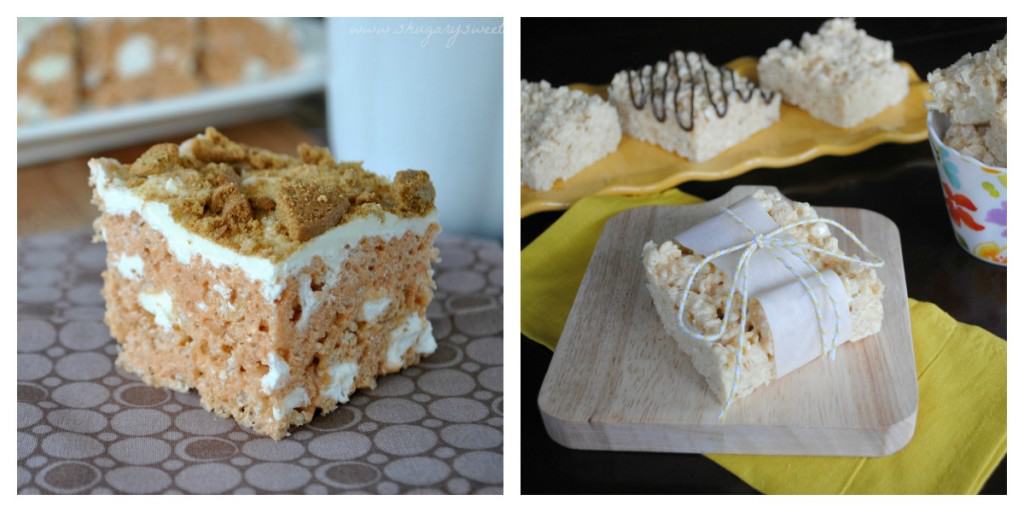 Cupcakes are an easy dessert that can feed a large group too!
My favorites (right now!) are: Dark Chocolate Cupcakes with Salted Caramel Swiss Meringue Frosting and Lemon Cupcakes with Lemon Buttercream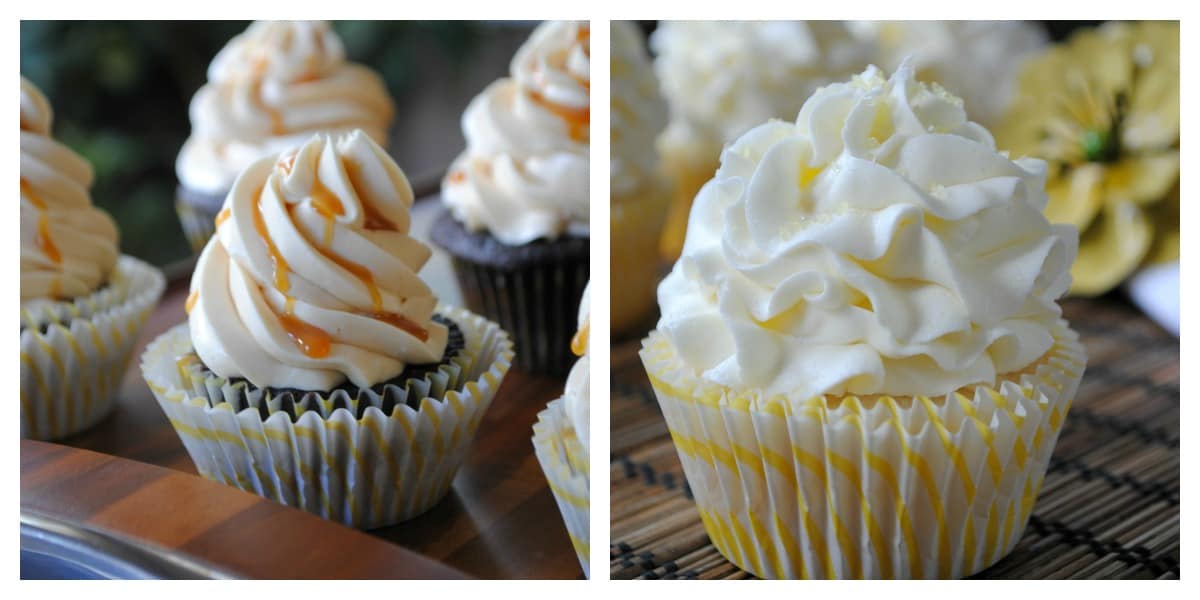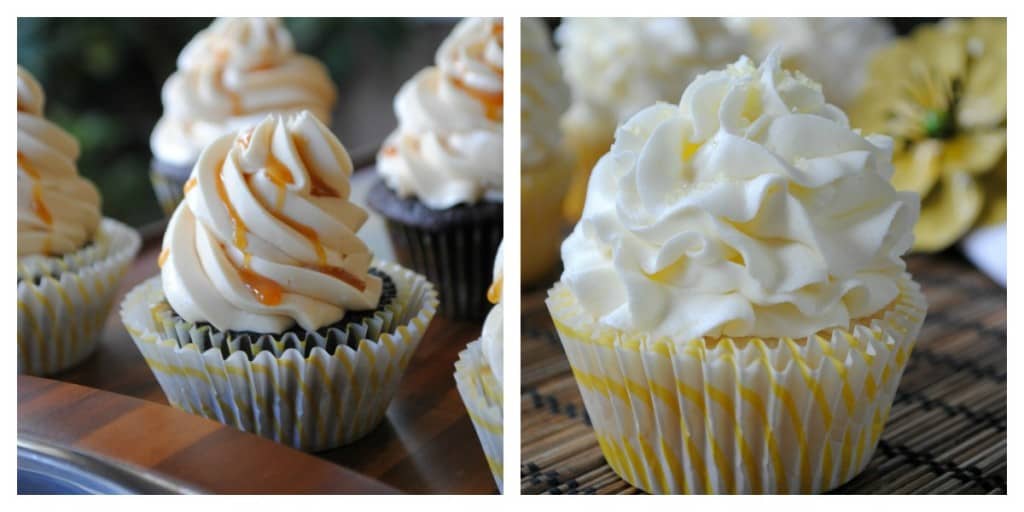 Brownies make an appearance every year at our holidays. Especially bite sized brownies!
Hot Chocolate Santa Hat Brownies and Chocolate Brownies with White Chocolate Peppermint Buttercream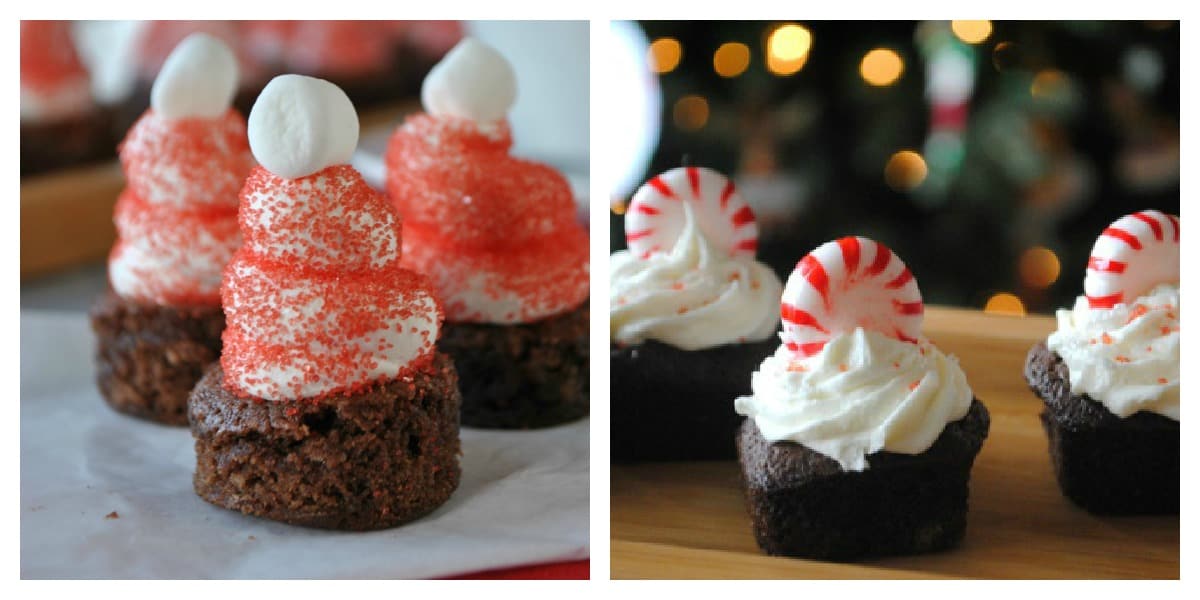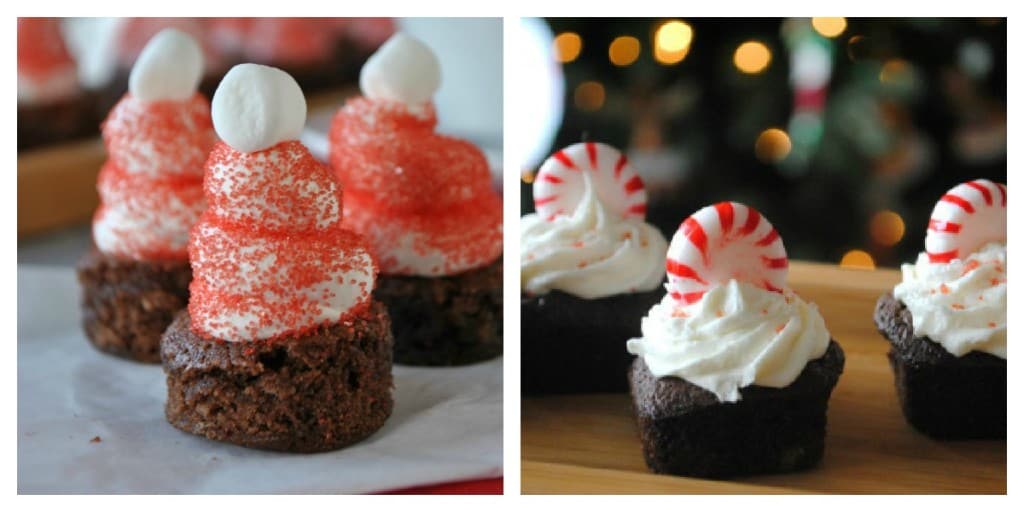 Have fun baking this holiday! Need more inspiration? Check out some of my favorite Pinterest Boards:
Don't miss a single post! Be sure to follow Shugary Sweets on Bloglovin!
Linked To: Sundae Scoop Talent Show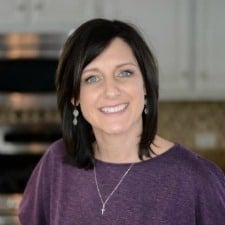 Aimee is a dessert lover (specifically rice krispie treats), workout enthusiast, self-taught foodie, and recipe creator. Her recipes have been featured in over 15 magazines, and her passion is to share her love of cooking with the everyday home cook! Learn more about Aimee.