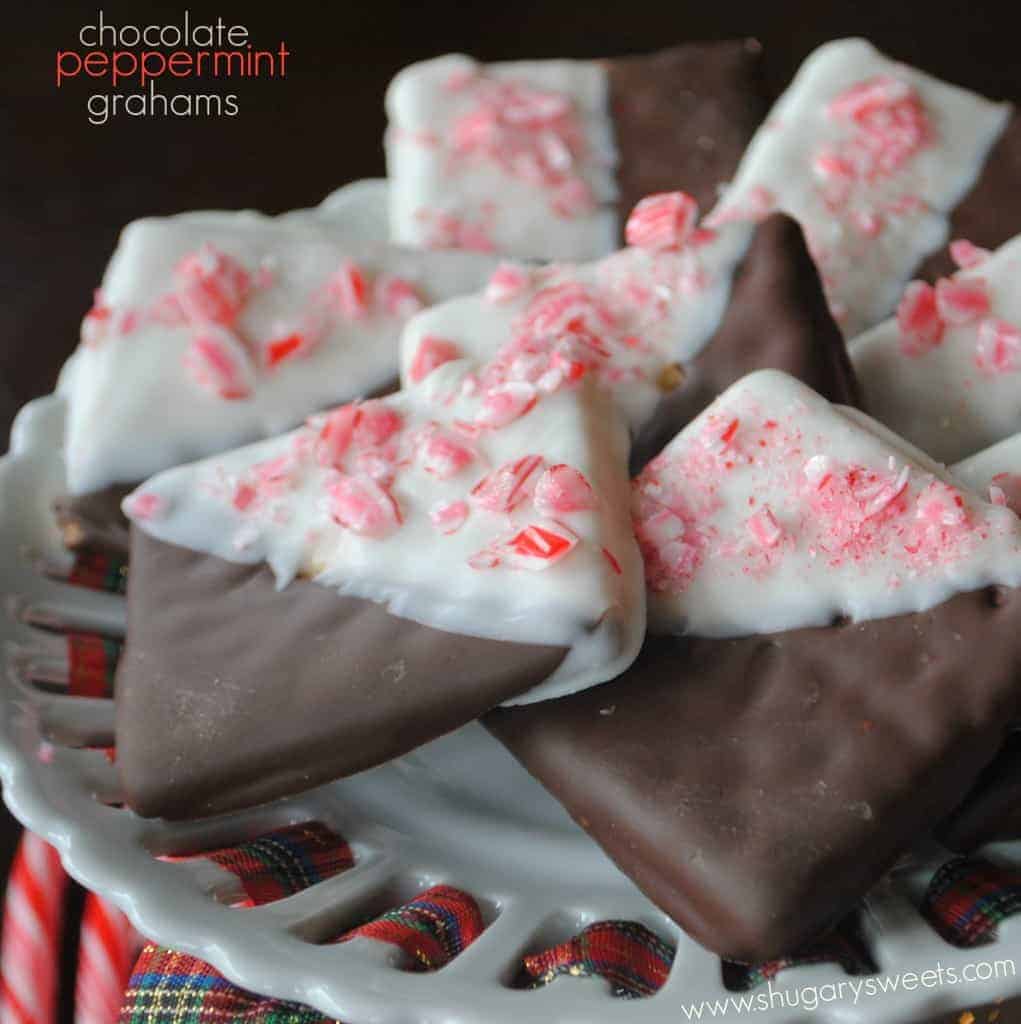 I have a special treat for all of you today. Especially those of you who didn't like my eggnog posts. How do you feel about peppermint?
And easy?
These are so easy that even your kids can do it! Or your husband.
Chocolate Peppermint Graham
Ingredients
11oz milk chocolate, melted
11oz white chocolate, melted
4 peppermint candy canes, crushed
24 graham squares
Instructions
Dip one end of the graham into milk chocolate, lay on parchment paper. Repeat with all grahams. Allow to set (to speed set, stick in fridge for 15minutes). Dip other end in white chocolate and immediately sprinkle with crushed candy canes. Allow to set.
Enjoy!
**If you enjoyed these easy Chocolate Peppermint Grahams, you might also enjoy…
Easy Pretzel Turtles from Our Best Bites
Peppermint Bark
Chocolate Covered Pretzels from ShugarySweets