When you put white chocolate and cranberry together in a cookie magic happens. These White Chocolate and Cranberry Cookies might just become your new favorites!
If you love these, try our oatmeal version! These thick and chewy white chocolate oatmeal cranberry cookies are absolutely delicious!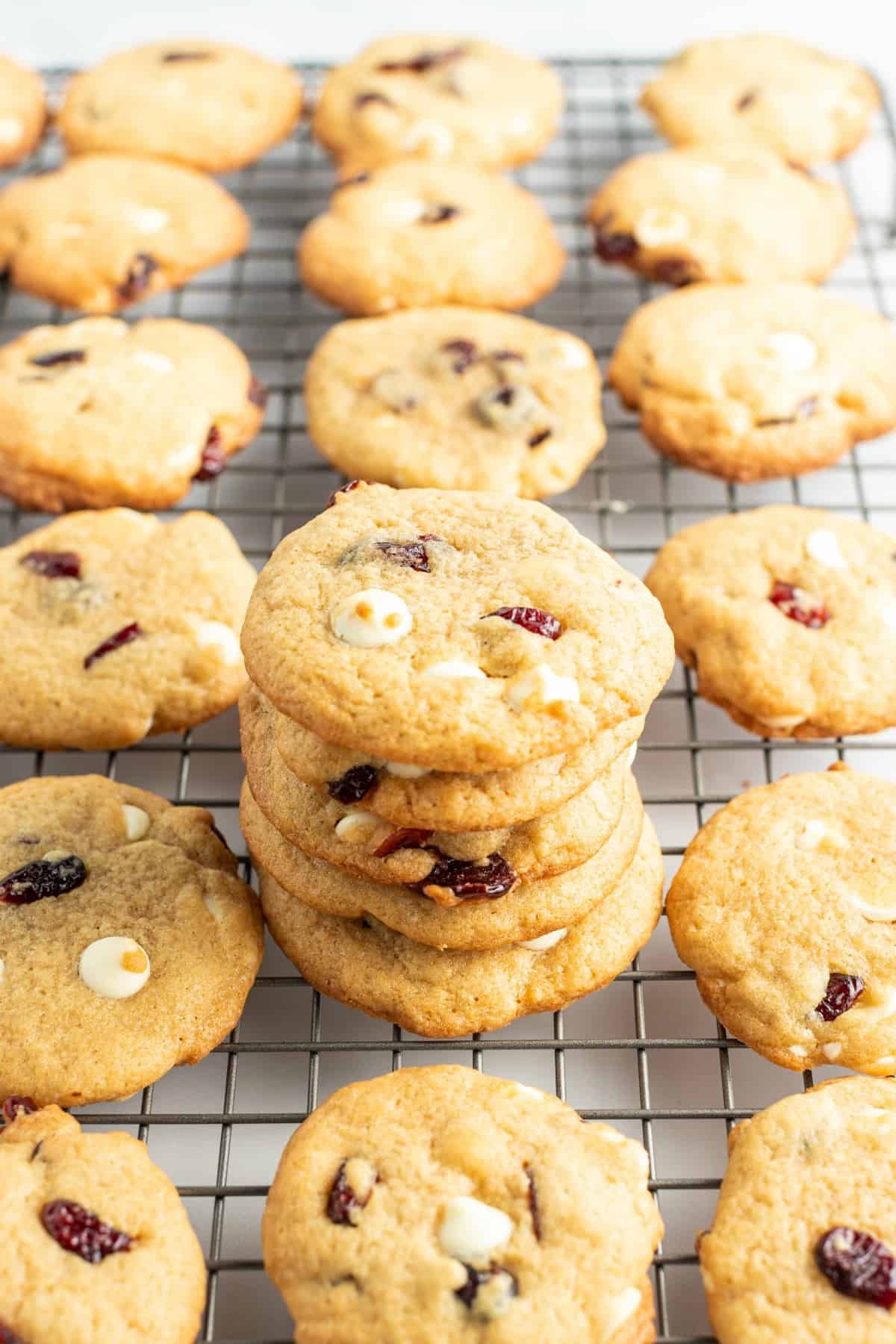 Why this Recipe Works
Before creating this recipe, I had never eaten a white chocolate with cranberry cookie. Ever.
I'm not sure how I got through so much of my life without trying one. It's not like I'm exactly a stranger to cookies. I've made what seems like every other type of cookie!
Even though this particular cookie combo eluded me, around the holiday season, I'm drawn toward desserts that combine cranberries and white chocolate. Think Cranberry Bliss Bars and White Cake with Cranberry Filling and White Chocolate Cranberry Pecan Bread.
Bright red cranberries look so festive against a white backdrop and the sweet and tart combo works so well together.
This year, I knew it was high time to make a Cranberry White Chocolate Chip Cookie too! I took my basic cookie dough recipe, tossed in some dried cranberries and folded in white chocolate morsels.
And in the process I fell in love.
Why these are best
Velvety white chocolate coupled with tart cranberries really is a match made in heaven. These cookies are just as easy to make as your average Chocolate Chip Cookie. The taste, however, is FAR from average.
One bite and I was in heaven! Why didn't anyone tell me how GOOD this combination of flavors is? If you've never tried cranberry cookies with white chocolate chips, add them to your must-try list right now.
All these years of skipping the white chocolate chip cookies with cranberries, I had no idea what I was missing!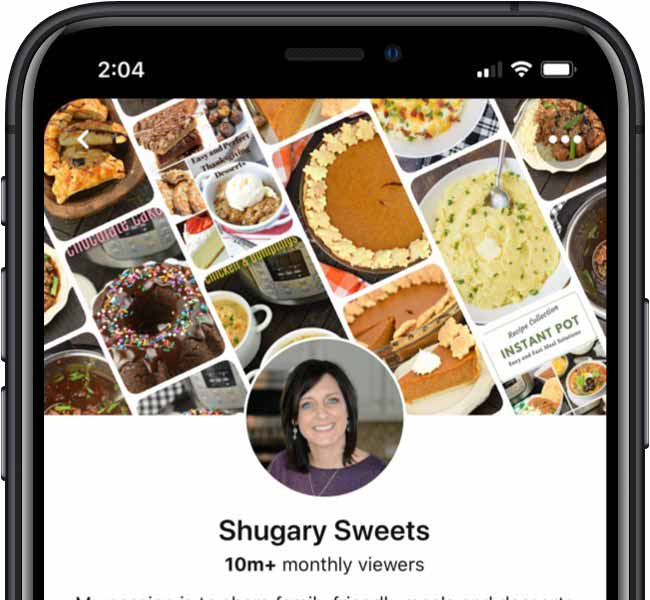 Dried cranberries in cookies don't get enough love. Raisin cookies are good but cranberry cookies? Divine. They have an extra pop of flavor that I find irresistible.
Then, there's that color. Cranberries are an instant way to make your cookies look pretty! No decorating or frosting required.
Speaking of frosting. . . this recipe should be in your back pocket for those times you want to make Christmas cookies without frosting. No mess, no fuss, no hassle transporting them without ruining the decorations. There's nothing simpler than a drop cookie recipe.
Just mix, bake and go!
These are rich, chewy cookies with white chocolate and cranberries in every bite.
Need I say more? Make them. You won't be sorry!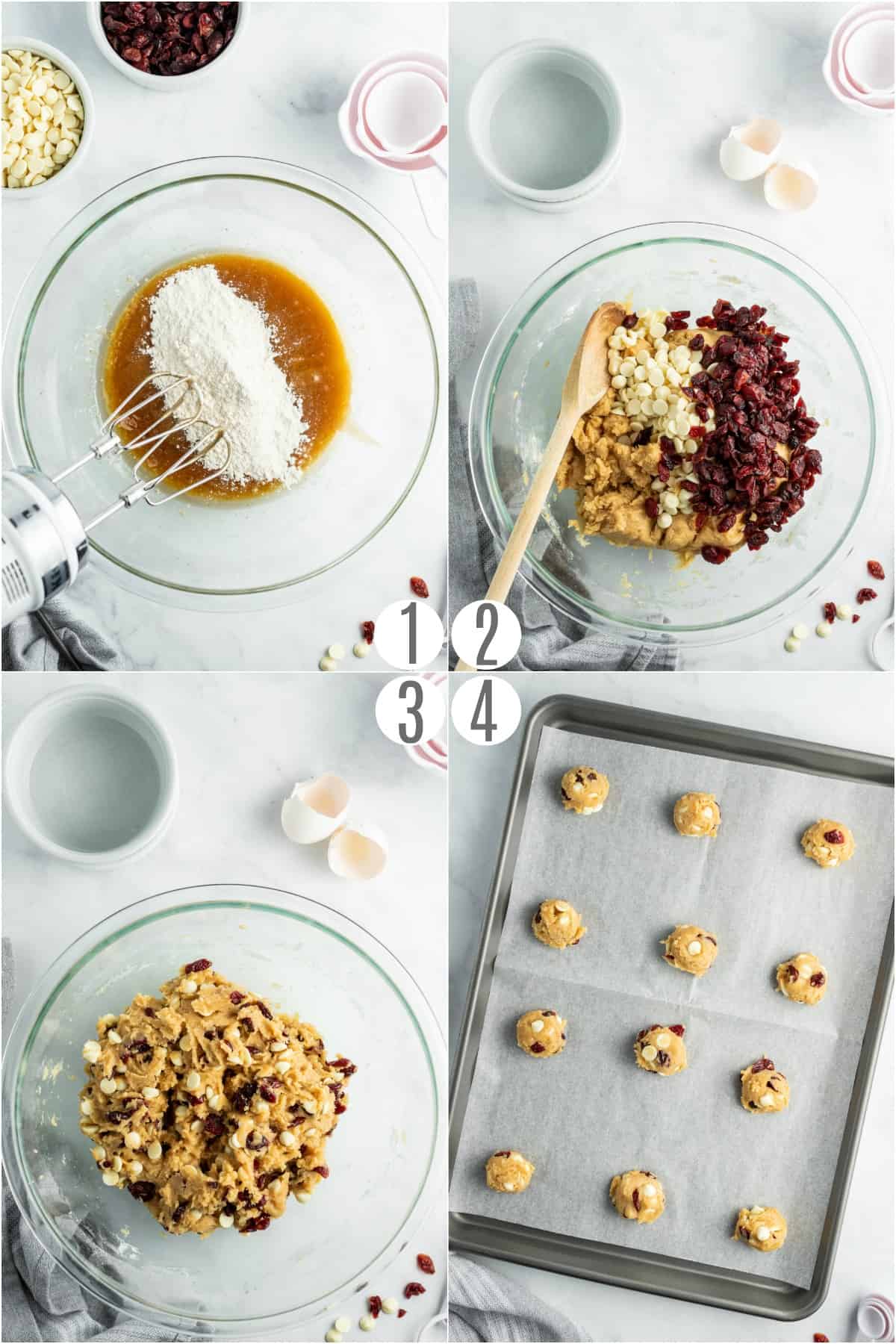 How to Make Cookies
Here's what goes into my White Chocolate Cranberry Cookies:
Butter
Brown and White Sugar
Eggs
Vanilla extract
Flour
Baking soda and salt
1/2 tsp kosher salt
White Chocolate Chips
Dried Cranberries
This is my standard dough I use as a starting point for lots of cookies. I knew it would be good but I wasn't prepared for how delicious those last two ingredients would make these treats.
Instructions
STEP 1. Melt the butter. Then beat the melted butter with sugars until creamy. Beat in eggs, one at a time. Add in vanilla.
STEP 2. Slowly beat in flour, baking soda and salt. Use a large wooden spoon or spatula to fold in white chocolate and dried cranberries, distributing them evenly throughout the dough.
STEP 3. Drop by large teaspoons onto a parchment lined cookie sheet. Bake in a 375 degree oven for 10-12 minutes. Remove, cool and enjoy!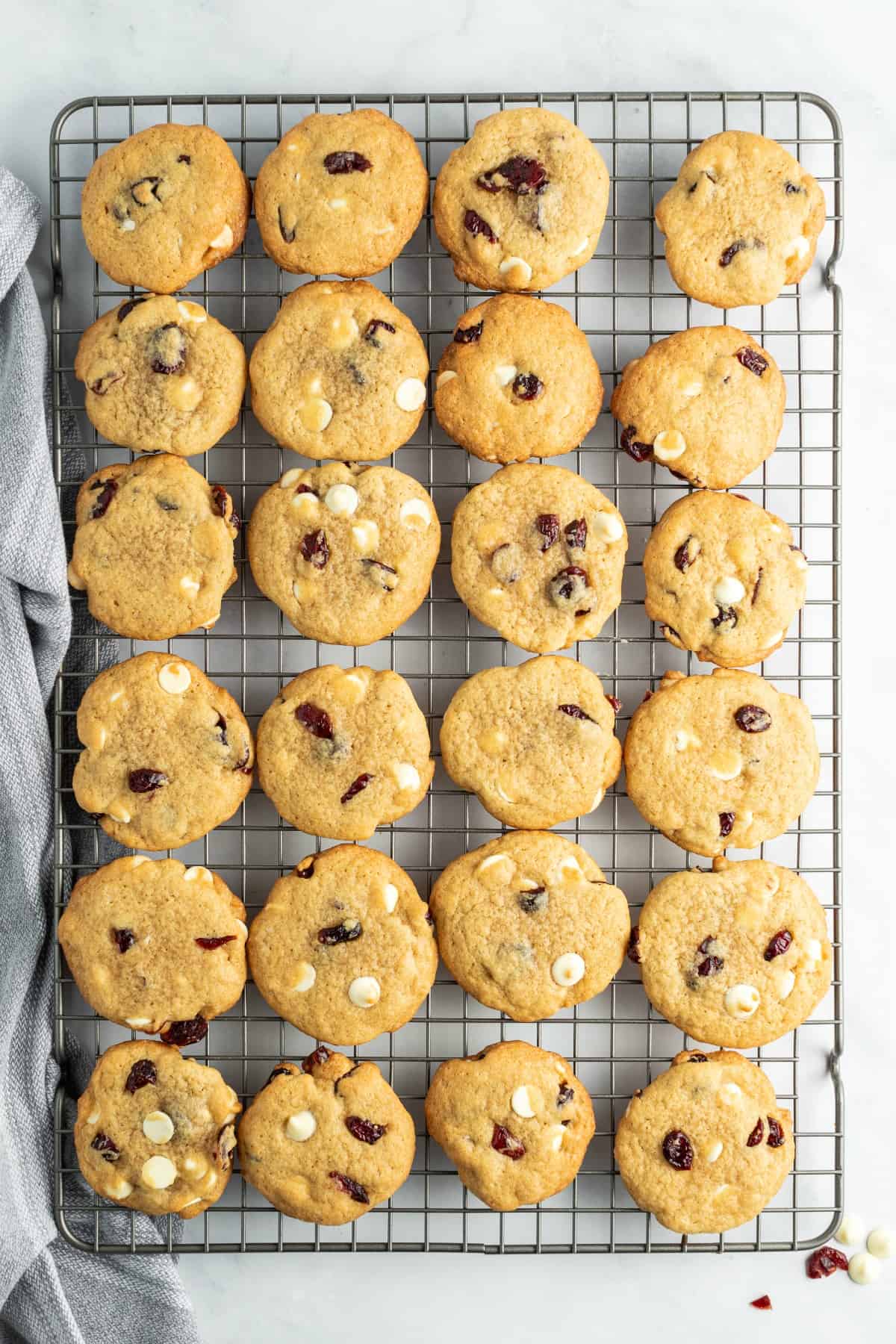 Tips and Tricks
The melted butter in these cookies makes all the difference! Using melted butter rather than softened butter creates a cookie with a deliciously chewy texture. The extra step is worth it!
I used white chocolate morsels when I made the cookies this time. Next time, I might try the recipe with white chocolate chunks instead. Either way, the white chocolate brings out the best of this cookie.
These cookies do spread a decent amount, thanks to that melted butter I mentioned above. Be sure to space the dough out on your cookie sheet so they don't run into each other as they bake.
The cookies will continue to bake after you remove them from the oven. They'll still look a little soft and doughy at the end of the baking time–this is normal! Let them cool right on the cookie sheet for a couple of minutes before transferring them to a wire rack.
Need to bake in advance? This dough freezes well, as do the finished cookies. You can even freeze the dough in individual balls so you can bake cranberry cookies right from frozen; just add an extra two minutes onto the baking time.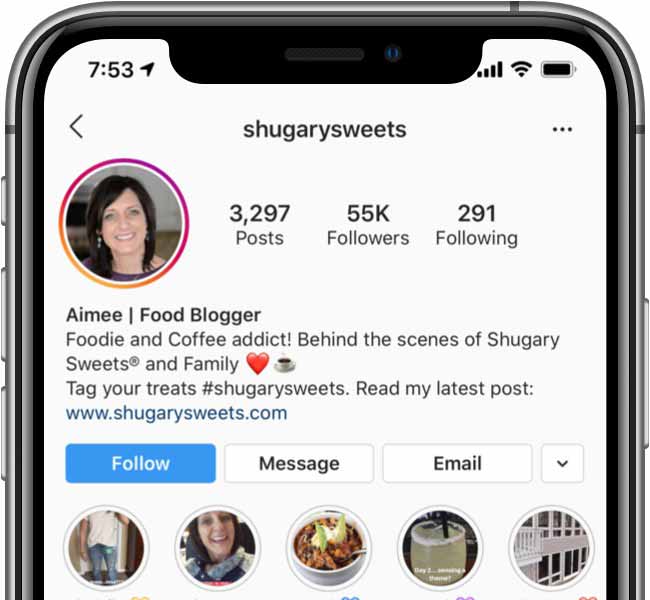 Recipe originally published January 5, 2012.
White Chocolate Cranberry Cookies are going to make a spectacular addition to our Christmas cookie trays this year. We like them so much that I just know I'll be baking them all year long!