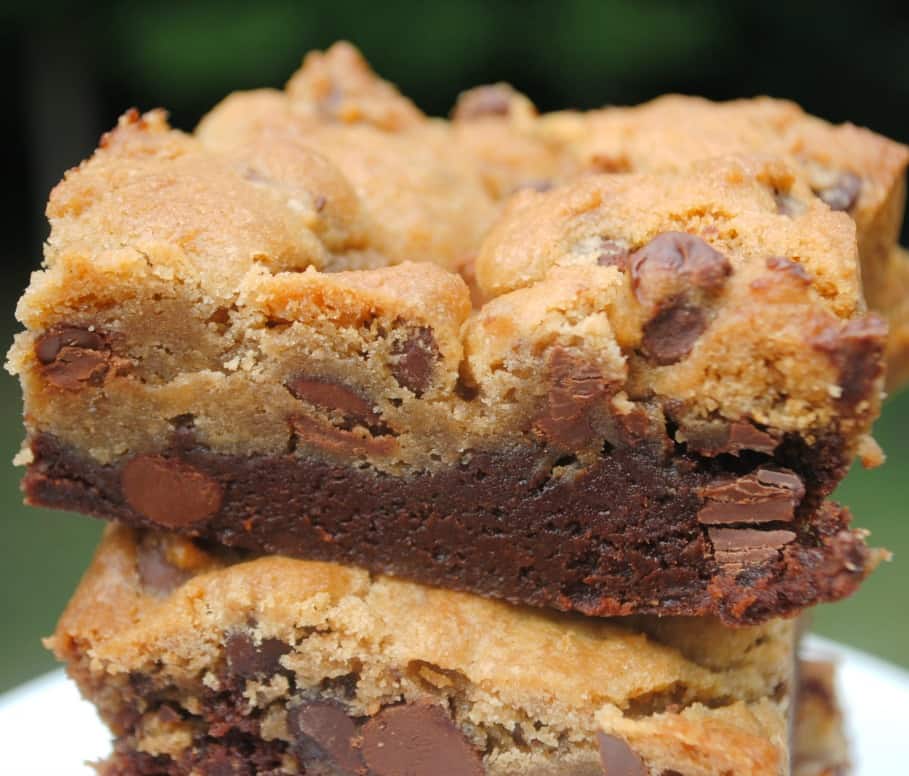 I have a favorite brownie recipe. And a favorite chocolate chip cookie recipe. Then one day, they met, and it was love at first bite.
Corny? yeah. Actually what came to mind when writing this is those horribly annoying KY commercials. You know the ones. The man and woman talking about the experience, and then WHAALLLAAAA, joy.
Okay, I better not go there. This is a family friendly blog. And these Brookies are family friendly! So much so, that my family wants me to make more. And eat them warm with icecream for an even more amazing experience.
Nevermind. How about the recipe?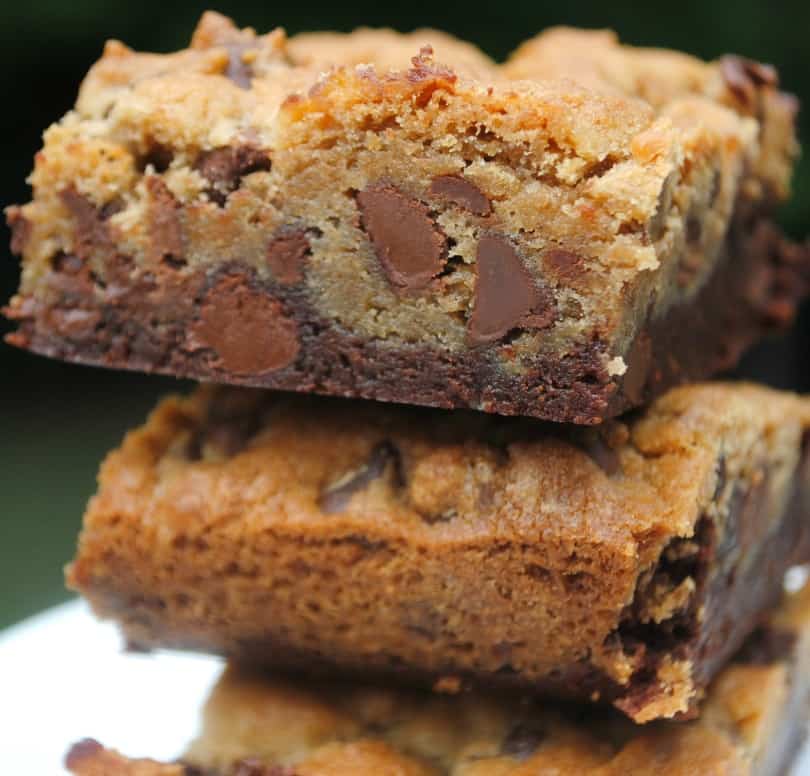 Giant Brookies
Ingredients
For the Brownie Layer:
1 1/2 cup sugar
3/4 cup flour
3/4 cup unsweetened cocoa
3 eggs
3/4 cup butter, melted
1 cup chocolate chips (semi-sweet)
For the Cookie Layer:
3/4 cup Butter flavored Crisco
2 Tbsp milk
1 Tbsp vanilla extract
1 1/4 cup brown sugar
1 egg
1 3/4 cup flour
1 tsp salt
3/4 tsp baking soda
1/2 tsp cinnamon
1 1/2 cup semi sweet chocolate morsels
Instructions
For the brownie layer, in a large bowl, mix all the ingredients together until just combined. Pour into a 13x9 pan that is lined with parchment paper.  
For the cookie dough, beat crisco with brown sugar. Add in vanilla, milk and egg. Slowly beat in flour, salt, baking soda and cinnamon. Mix in chocolate chips. Drop by spoonfuls onto the brownie layer.  
Bake in a 375 degree oven for about 25 minutes. Allow to cool completely. I refrigerate to speed up the process. Enjoy!