If you need a gooey chocolate brownie in your life right now, this GOOEY Chocolate Brownie Bars or Cake Mix Brownies recipe will satisfy your chocolate cravings! Made easy with a cake mix!
We always keep a few cake mixes in the pantry. They are delicious when used to make Cake Mix Cookies. Melt in your mouth, and so many varieties available! Or switch gears and try our easy zucchini bars for the perfect fall treat.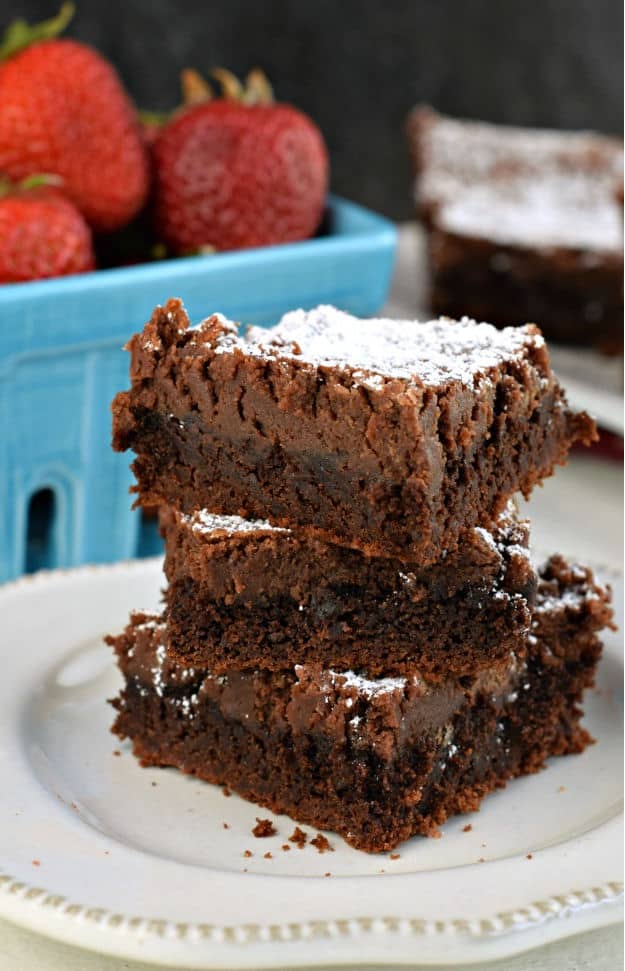 Why this Recipe Works
I'm in defiance right now. For every healthy dinner I cook, I match it with an equally unhealthy dessert.
This weekend I was CRAVING brownies!
Unfortunately, I only had cake mix in the pantry, and I was too lazy to dig up a brownie recipe.
So I did the next best thing, I took my gooey butter cake recipe and magically made it chocolate.
Why have I never thought to do this before???? I mean seriously, duh! I've made it using lemon cake mix and made gooey lemon bars. But never chocolate.
I think everyone needs this recipe for those times when you need an ooey gooey rich chocolate brownie immediately.
I firmly believe that brownies are one of life's greatest gifts. From Buckeye Brownies to Instant Pot Brownies, there are very few kinds of brownies I'd turn down.
With these cake mix brownies you get a nice cake layer underneath the soft, gooey brownie so in some sense, it's the best of both worlds.
Ingredient Notes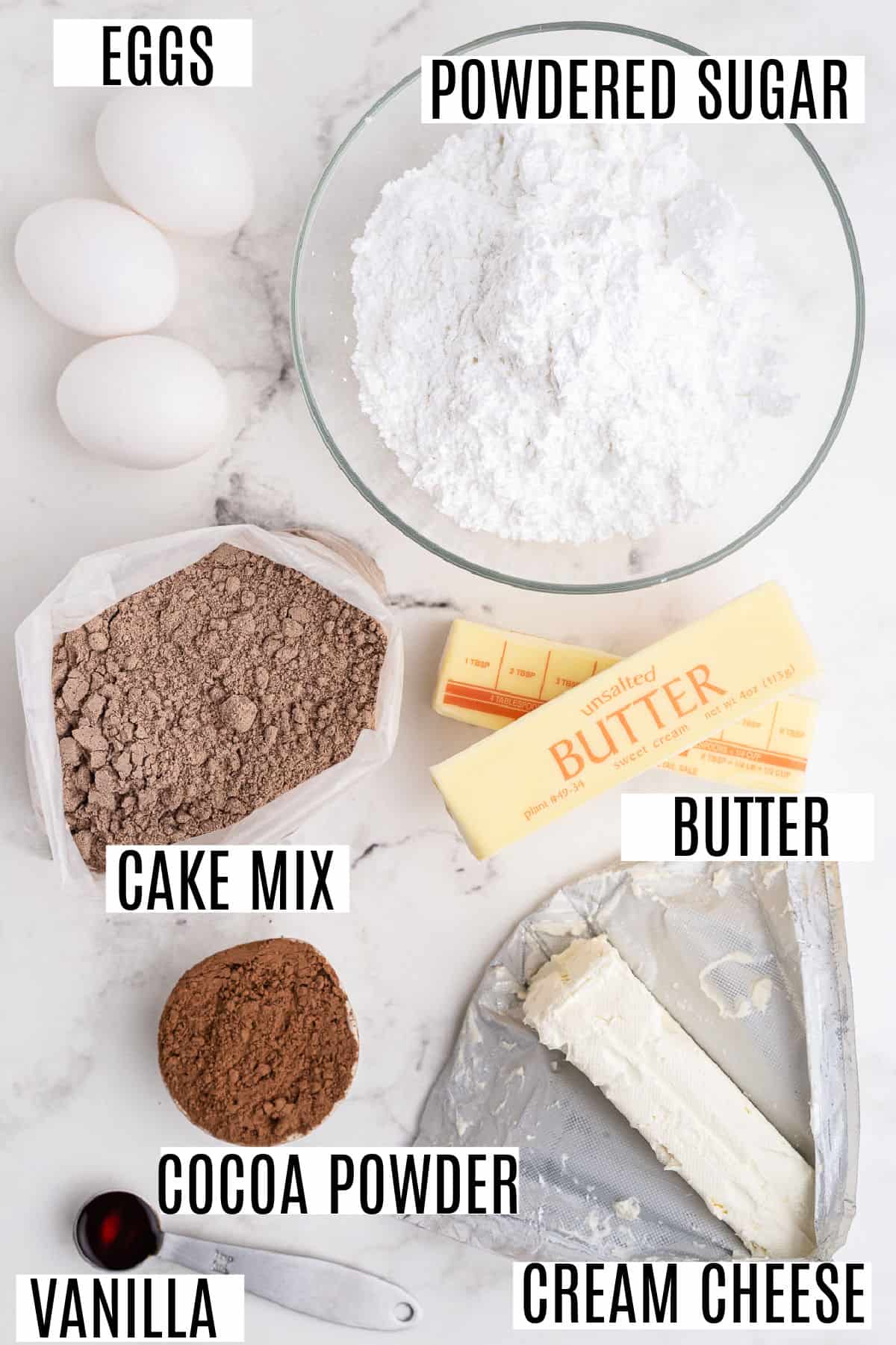 Like I mentioned, this recipe is a spin on my gooey butter cake mix recipe. I'm so glad to have finally created a chocolate version!
Here's what I used to make the brownie bars:
Chocolate cake mix
Eggs
Butter
Cream Cheese
Powdered Sugar (plus more for the garnish)
Cocoa powder
Vanilla Extract– learn how to make vanilla extract with my easy recipe!
Step by Step Instructions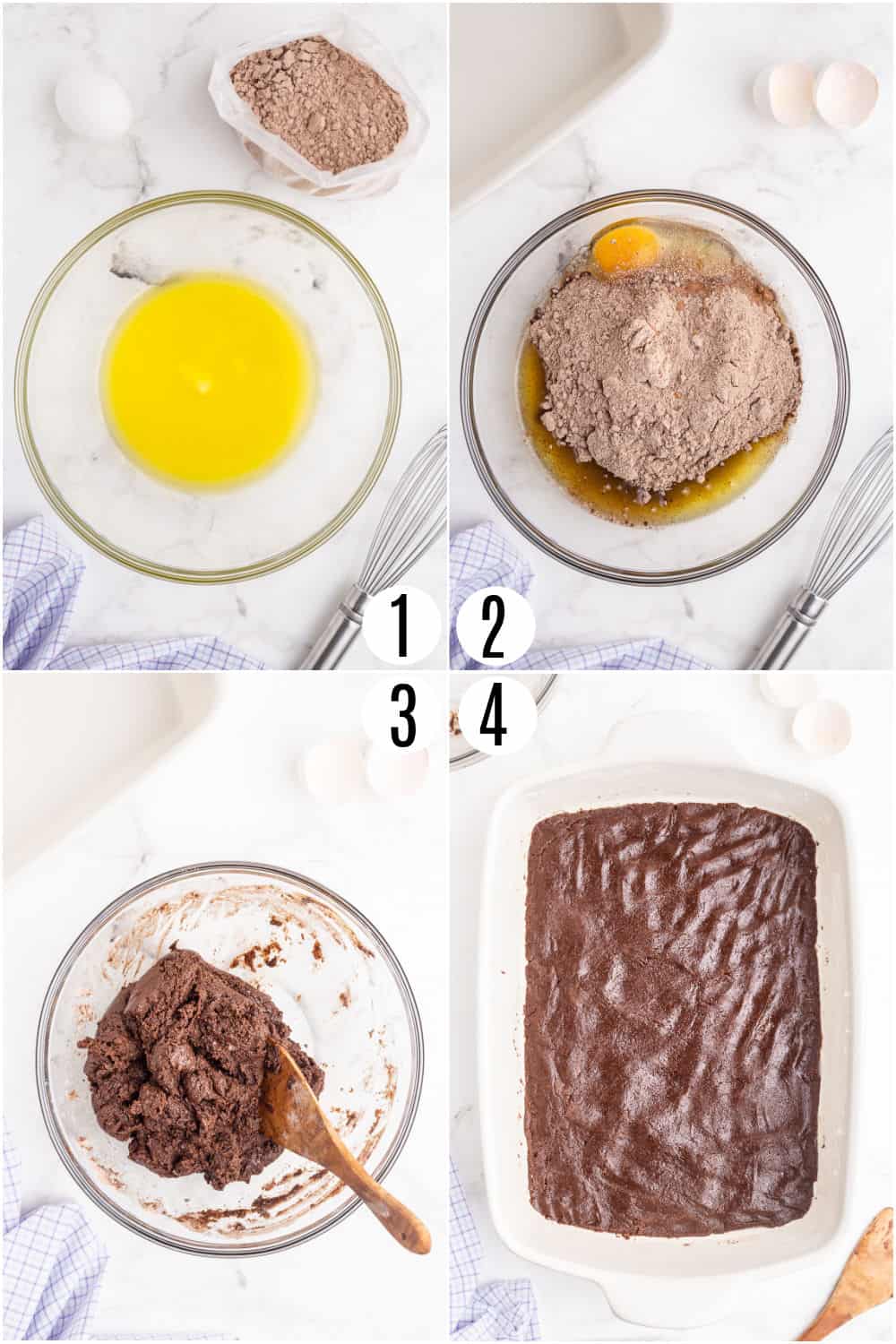 Make the Base. Combine cake mix with one egg and 1/2 cup melted butter.
Batter will be very thick. Press into a buttered 13×9 baking dish.
Top layer. In a mixer, beat cream cheese until fluffy. Add in two eggs, 1/2 cup melted butter, cocoa, powdered sugar and vanilla.
Beat until thoroughly combined.
Spread in pan over cake mix layer.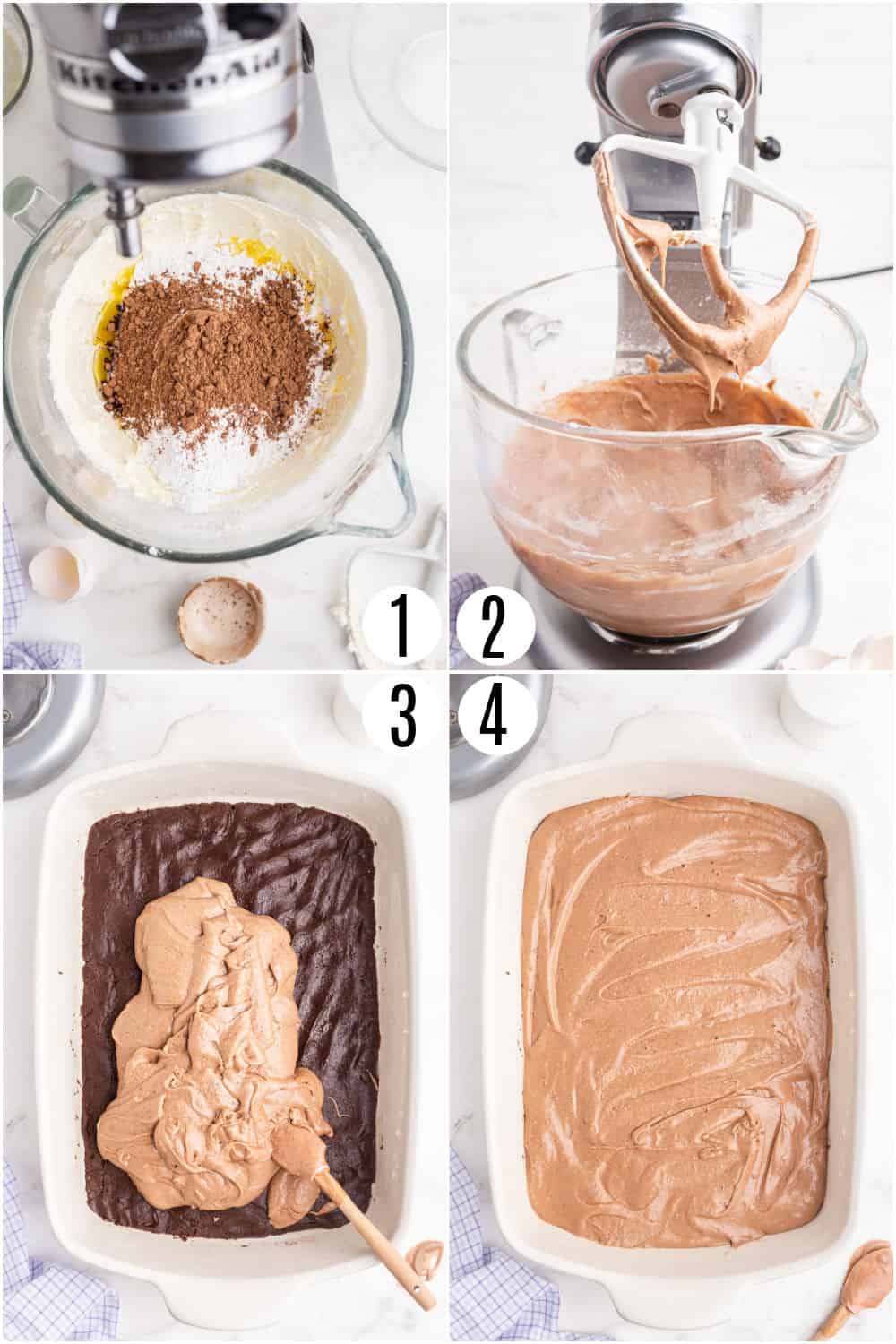 Bake in a 350 degree oven for about 40 minutes, center will be gooey. Serve warm or cold, you decide.
Sprinkle with powdered sugar–or get creative with your other favorite brownie toppings!
Storage Tips
Slice the cake mix brownies into squares and store them in an airtight container in the refrigerator. They keep well for about 3 days, but chances are they'll be gone long before then.
The cake mix layer coupled with the brownie topping makes these double chocolate brownie bars extra rich and decadent.
Add some chocolate frosting instead of powdered sugar for a tasty treat!
Enjoyed by themselves or topped with vanilla ice cream, whipped cream, or candy pieces, these gooey chocolate brownie bars are worth every last bite of indulgence.
More Chocolate Desserts
Your going to love these easy Gooey Chocolate Brownie Bars made with cake mix!