A St Louis tradition, this Gooey Butter Cake is simplified with it's easy cake mix option! Chewy Butter Cake crust with a gooey cream cheese filling!
If you love gooey desserts, this decadent Kentucky Butter Cake needs to be on your baking list! Or try this delicious Buttermilk Brownie Recipe soon.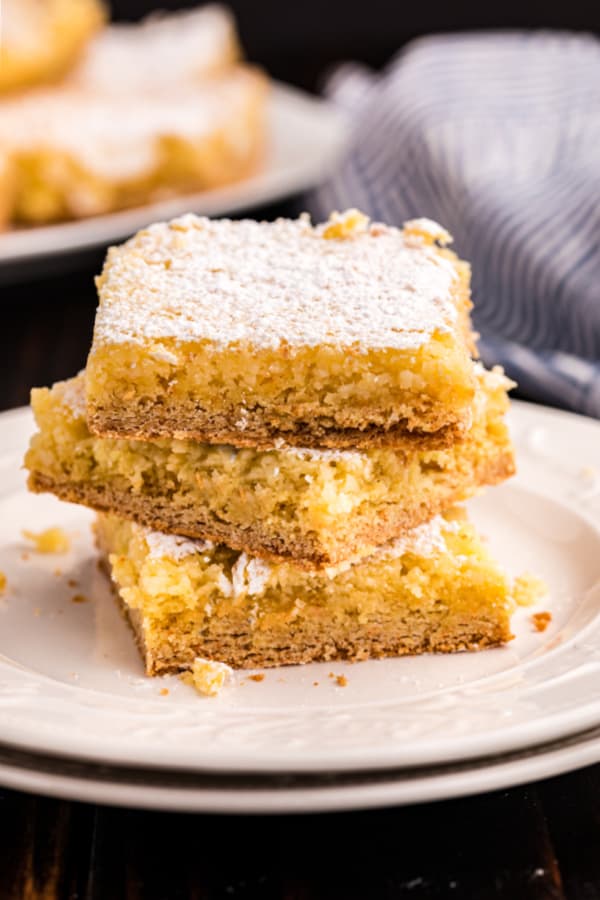 Why this Recipe Works
The first time I tried Gooey Butter Cake I was smitten.
From the chewy crust to the soft gooey center, this cake stole my heart.
Then again, any treat that pairs well with my morning cup of coffee is a winner in my book.
For years I've been making this dessert, not knowing that it was a St. Louis classic!
This recipe is seriously the best.
Ingredient Notes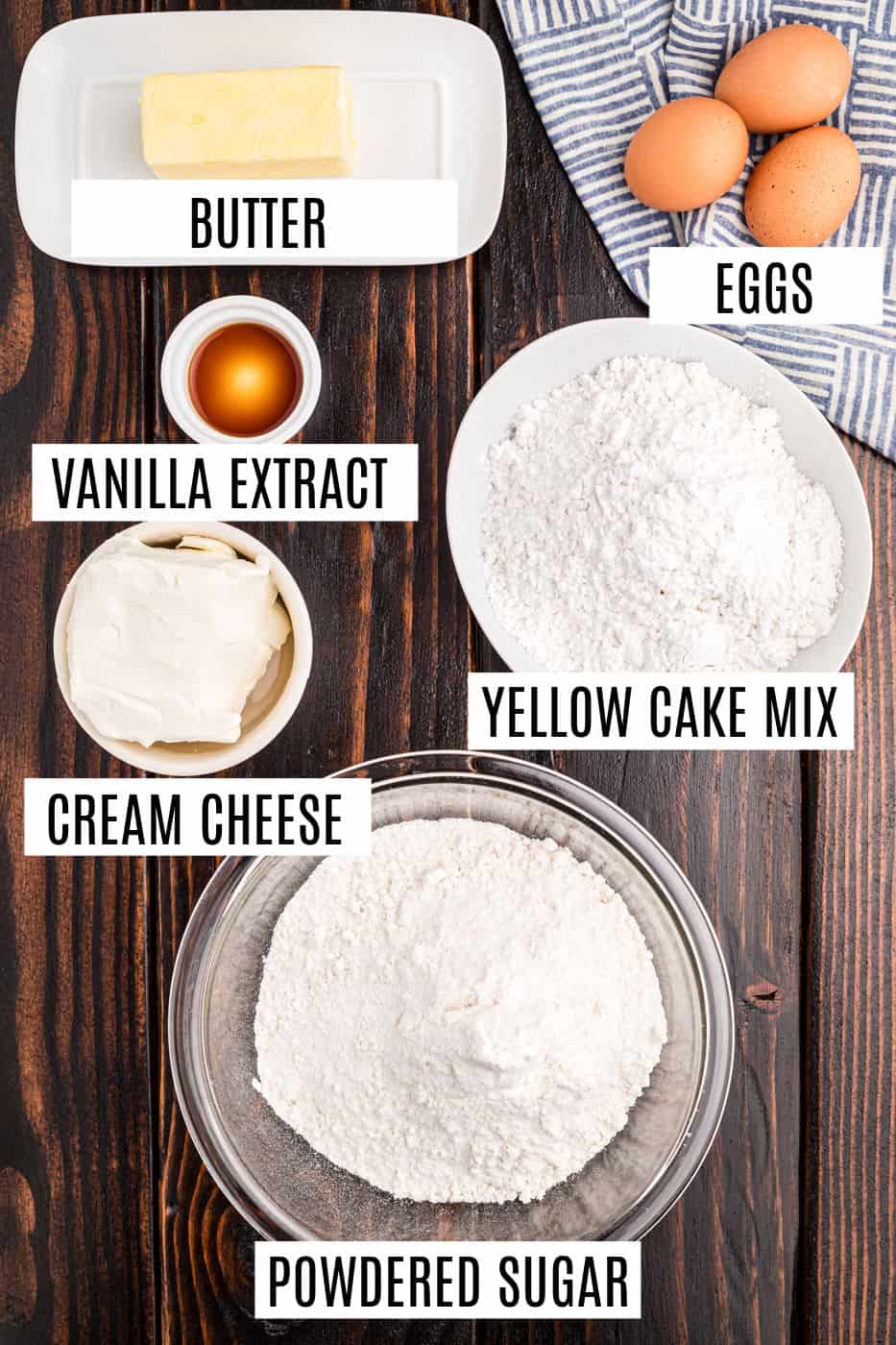 How to make Gooey Butter Cake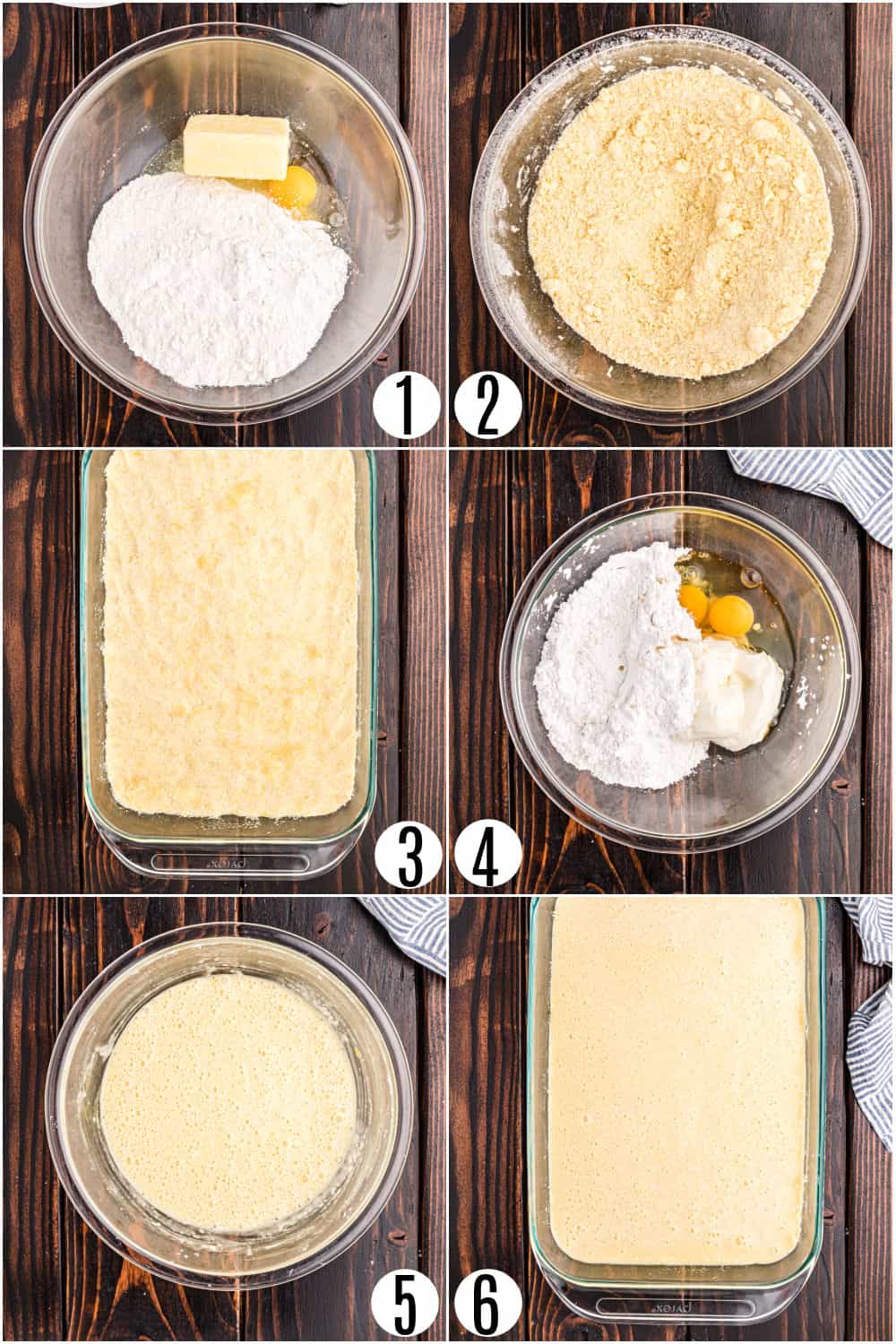 There are two schools of thought on this recipe. Either make it from scratch, which is more traditional, or go the easy route.
I choose easy on this one. It tastes very similar, and, duh, easy.
While I love to bake from scratch, this recipe is one that it's not necessary to do to achieve great results.
So let's get started.
Make the Crust. You'll start with a box of yellow cake mix, softened butter, and one egg. Blend this together. It will be very crumbly. Pour the crumbs into the bottom of a 13×9 baking dish.
Using the bottom of a measuring cup or the palm of your hand, press the crumbs FIRMLY. This will create your "crust."
Make the Topping. Add softened cream cheese, powdered sugar, vanilla extract, and 2 large eggs to a mixing bowl. Beat for several minutes until well blended.
Pour over crust layer.
Bake for about 40-45 minutes. Remove and cool completely. Refrigerate for 4 hours to set. Sprinkle with powdered sugar, slice and enjoy.
I prefer this cake chilled, but it's not necessary!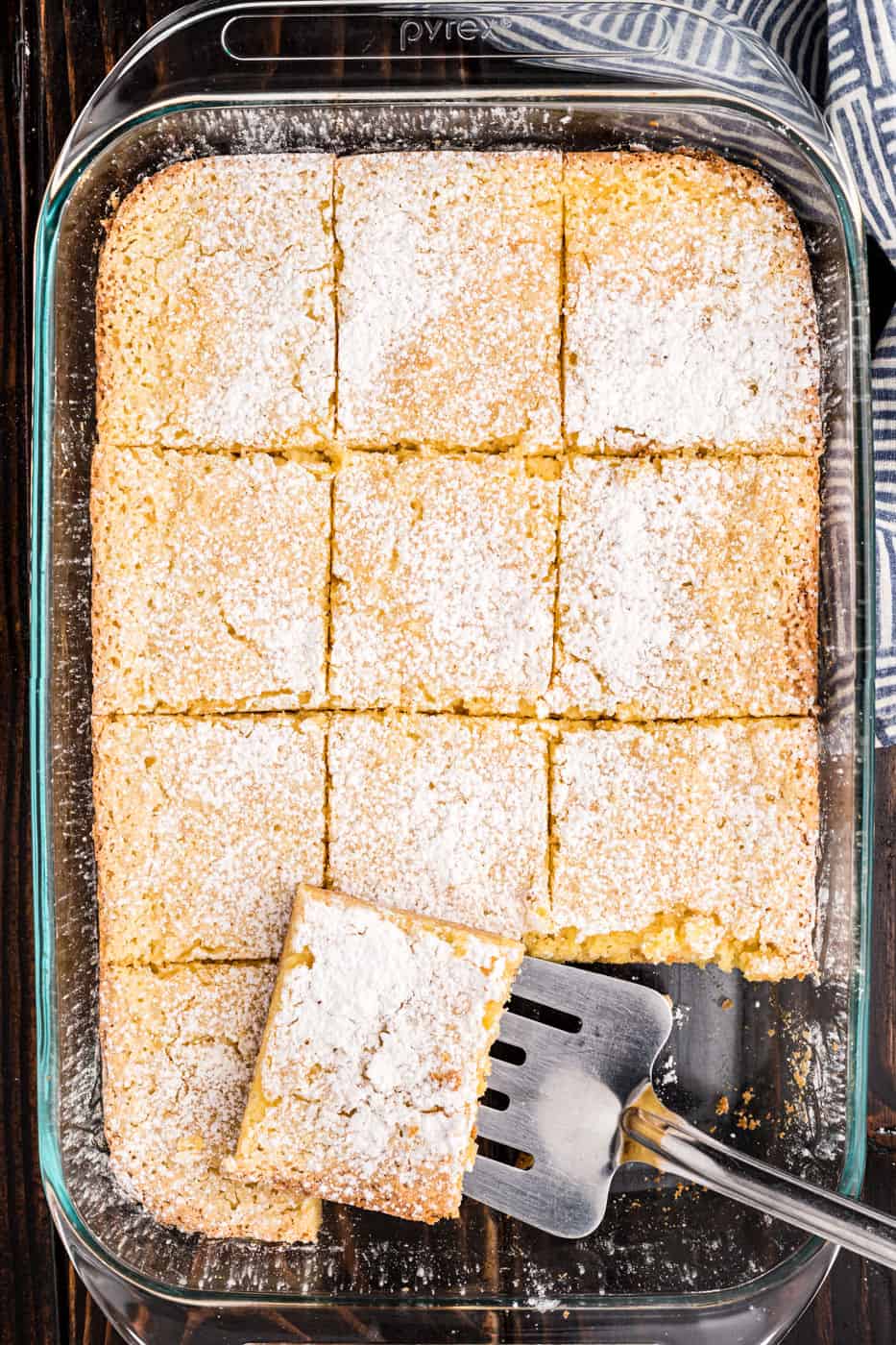 Can you make other flavors of Gooey Butter Cake?
Absolutely!
You may recall these Gooey Lemon Bars I made years ago! Just swap out the cake mix for lemon and follow the directions!
Imagine the possibilities! Chocolate Gooey Butter Cake. Red Velvet Gooey Butter Cake. And more!
How do you make Gooey Butter Cookies?
So glad you asked!
I've got the perfect Gooey Butter Cookie Recipe here on my website! So easy, and ridiculously good. Don't forget the secret ingredient though!
You can also make LEMON Gooey Butter Cookies too. As a lover of all lemon desserts I highly recommend this flavor!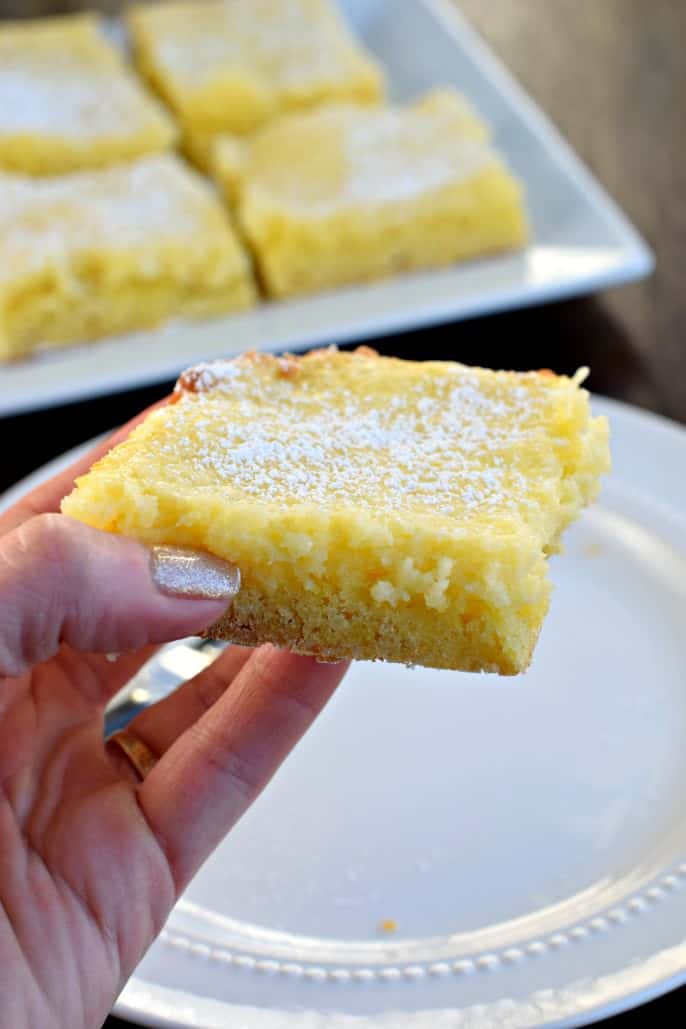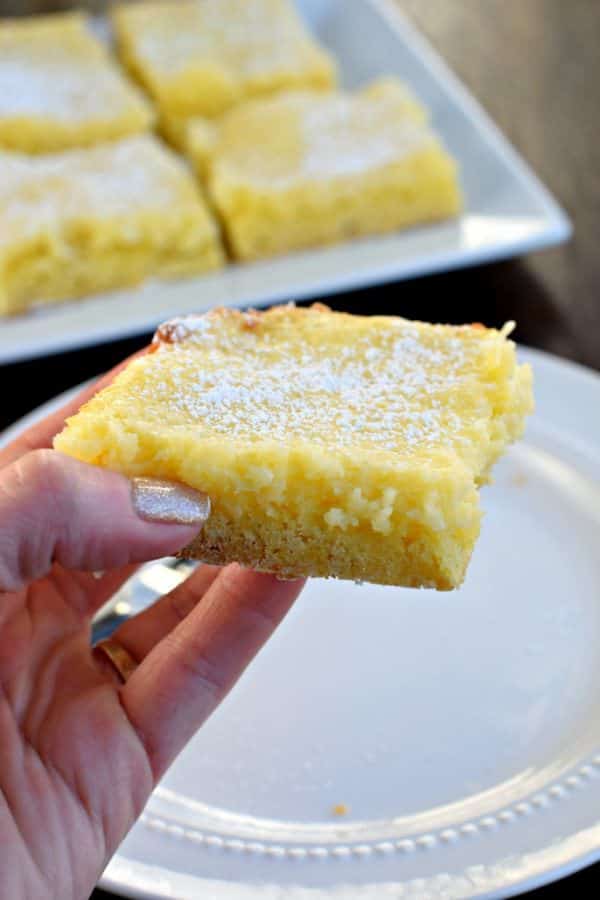 Tips and Tricks
Recipe FAQs
Can you freeze gooey butter cake?
Yes! After baking and cooling, slice cake bars and place in an airtight, freezer safe container (or ziploc). When ready to enjoy, allow to thaw in refrigerator overnight. Sprinkle with powdered sugar and enjoy.
How long does gooey butter cake last?
You can store gooey butter cake in an airtight container at room temperature for up to 4 days, or refrigerate for up to a week.
Can you use other flavors of cake mix for gooey butter cake?
Yes. Gooey butter cake can be made with other flavors of cake mix, such as chocolate, or white cake.