Buttermilk Brownies
Rich, fudgy, decadent Buttermilk Brownies. There is no doubt in my mind, these are the best brownies ever!!
Be sure to sign up for my free email subscription…new recipes in your inbox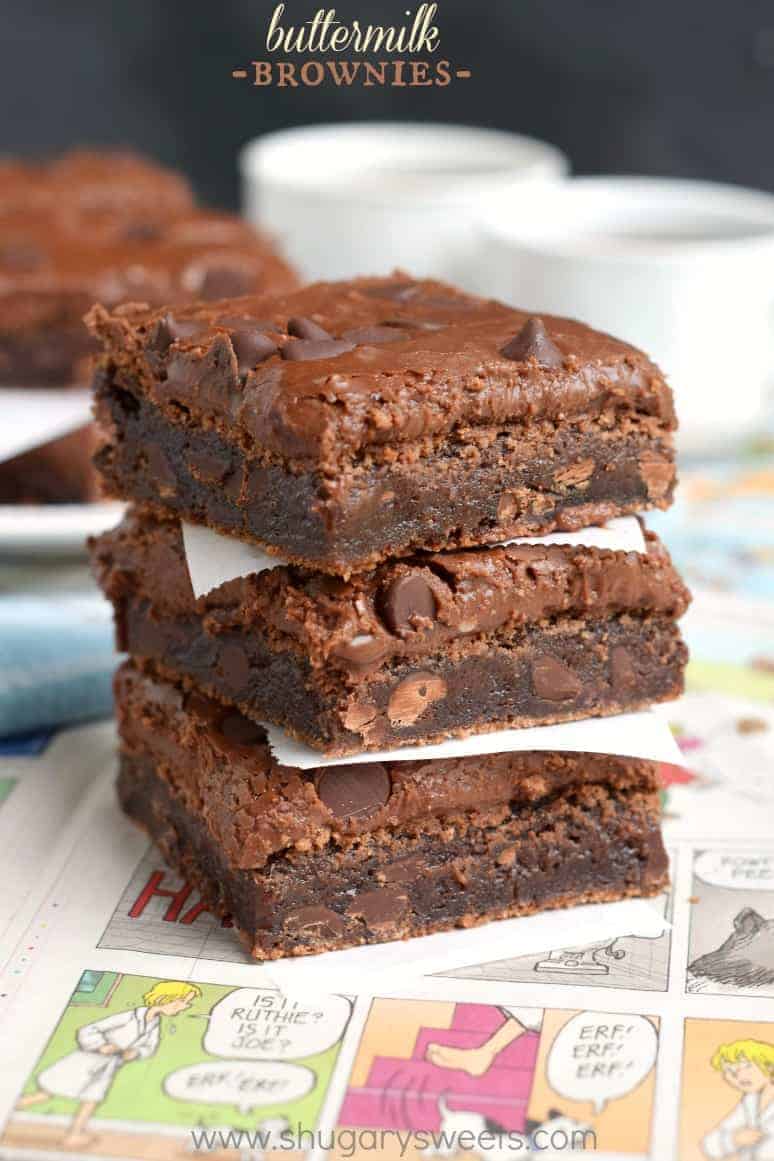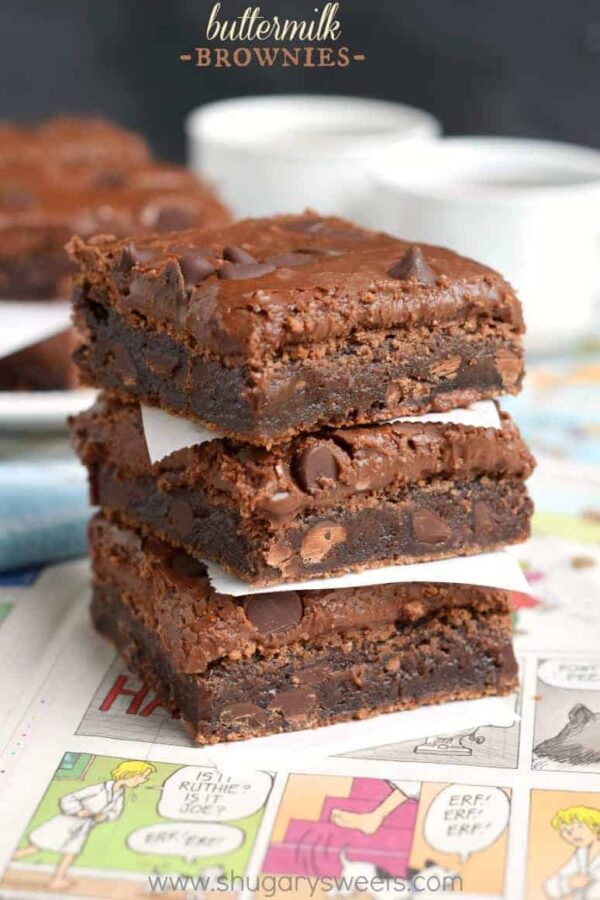 As I write this my baby boy is sleeping soundly in his bedroom. But I know as you're reading this on Monday morning, I'll be hugging him goodbye as he begins his next journey in the USMC.
I am so thankful for all the sweet emails and comments and messages from all of you. Readers who may have never commented before, sending me some of the most thoughtful emails, thank you!! I am so proud of my son, and I am so humble to be supported by other military families. I hope one day, when my emotions are in control (haha) that I can be a support for another mom going through this journey!
But for now, I'm going to continue my emotional eating journey.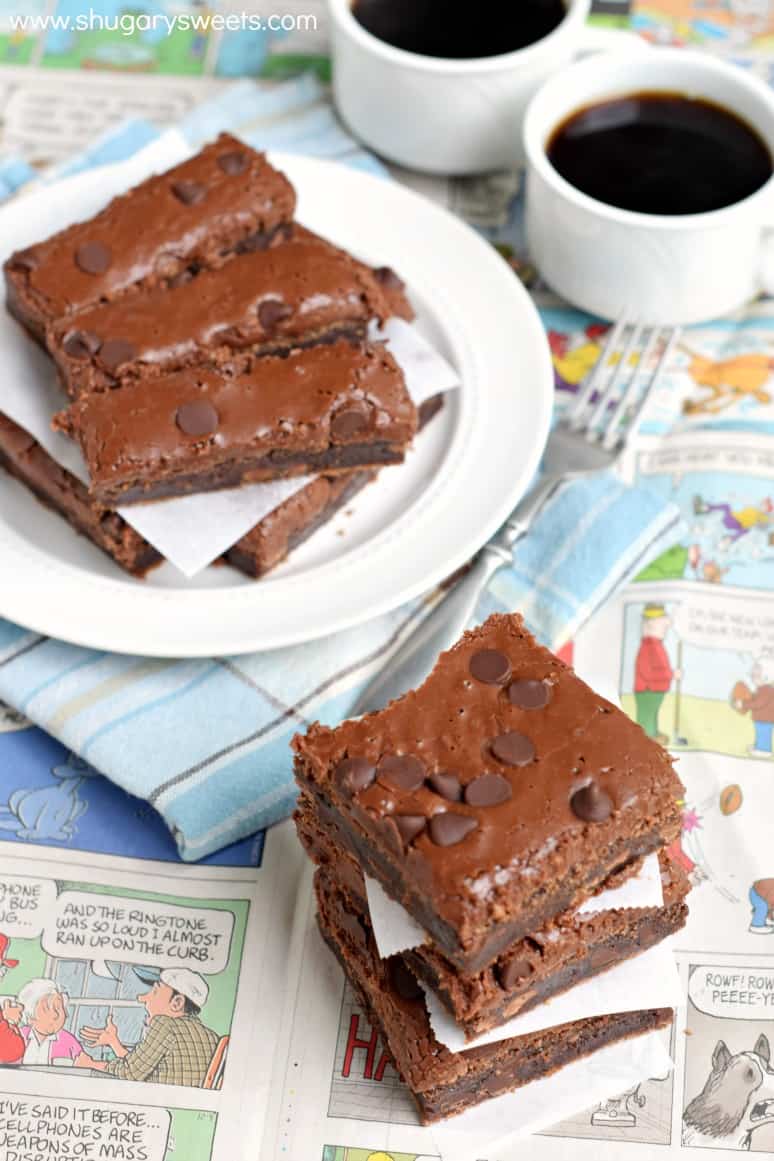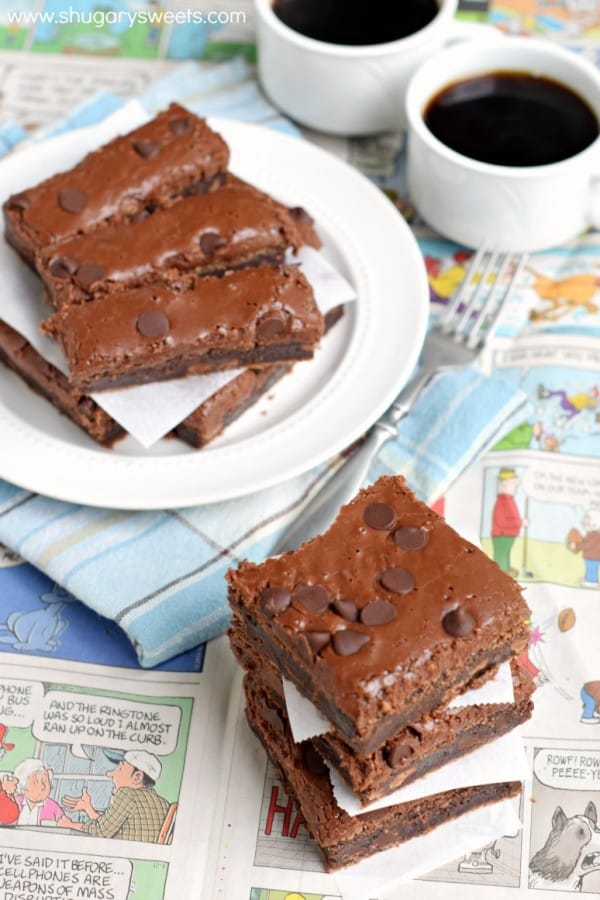 It's no secret that as a food blogger I spend hours each week on Pinterest. I love food. I love photos of food. My biggest problem is I see delicious recipes from fellow bloggers and rarely get a chance to cook or bake those, because I'm so busy creating my own recipes.
Today, that is NOT the case. In my emotional state I was perusing Pinterest (you follow me there right??) and came across these Buttermilk Brownies from my friend Jessica at A Kitchen Addiction. So fudgy and rich looking. I printed the recipe immediately. And within a couple days I baked these brownies.
They are thick and decadent, but they don't fall apart when you pick them up. And the ratio of brownie to frosting is SPOT ON. These are definitely going to be my new "go to" brownie recipe. THANK YOU JESSICA!!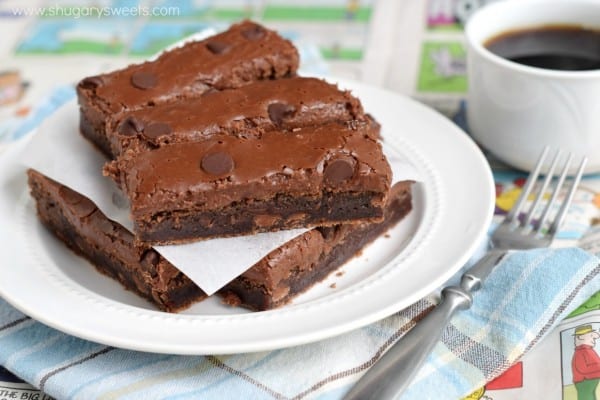 I shared a photo of these on Instagram (wait, you DO follow me there, right????) and they went crazy. I bumped them up in my queue just to appease all the requests I've had for this recipe (oh the power of instagram beggars!!). It was worth the wait you guys. Bake them today and let me know what you think!!
Yield: 40 small bars
Buttermilk Brownies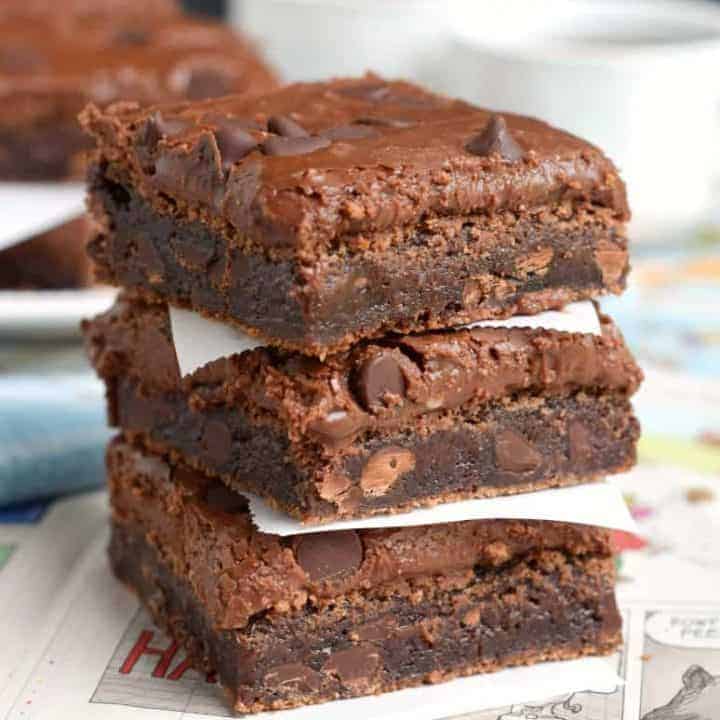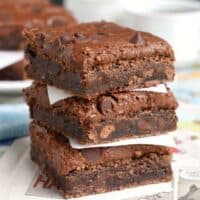 Total Time
2 hours
45 minutes
Rich, fudgy, decadent Buttermilk Brownies. There is no doubt in my mind, these are the best brownies ever!!
Ingredients
For the Brownies:
1/2 cup unsalted butter
1/4 cup dark chocolate unsweetened cocoa powder
1/2 cup canola oil
2 cup granulated sugar
2 large eggs
1/4 cup buttermilk
1/2 tsp vanilla extract
2 cup all-purpose flour
1 tsp baking soda
1/2 tsp kosher salt
1 cup semi-sweet chocolate morsels
For the Frosting:
1/2 cup unsalted butter
1/2 cup buttermilk
1/4 cup dark chocolate unsweetened cocoa powder
4 cup powdered sugar
3/4 cup semi-sweet chocolate morsels
Instructions
Preheat oven to 400 degree F. Line a 13x9-inch baking dish with parchment paper. Set aside.
For the brownies, in a small saucepan over medium high heat, combine butter, cocoa powder and oil. Bring to a boil and remove from heat.
In a large mixing bowl, combine granulated sugar, eggs, buttermilk and vanilla. Slowly whisk in the butter mixture. Add in flour, baking soda and salt, and stir just until combined. Fold in chocolate chips.
Pour into prepared baking dish and bake for 20 minutes. Remove from oven and cool.
While brownies are cooling, begin frosting. In a small saucepan, combine butter, buttermilk and cocoa powder. Whisk over medium heat until mixture begins to boil. Remove.
In a mixing bowl, combine powdered sugar with butter mixtures. Beat for several minutes until smooth. Pour over brownies (they don't need to be completely cooled. Sprinkle immediately with chocolate chips.
Refrigerate for two hours, until set. Cut and enjoy. I store these in an airtight container in the refrigerator. I find them to taste best chilled.
Love Brownies? Here are some of my favorites…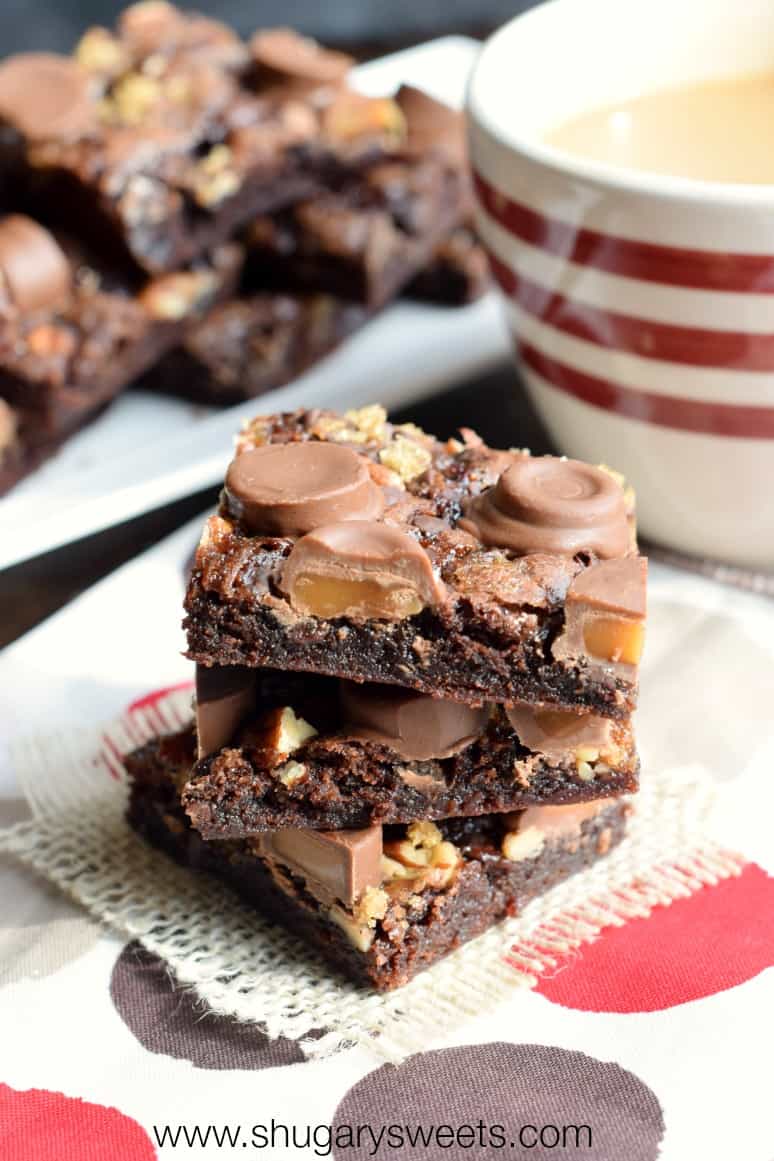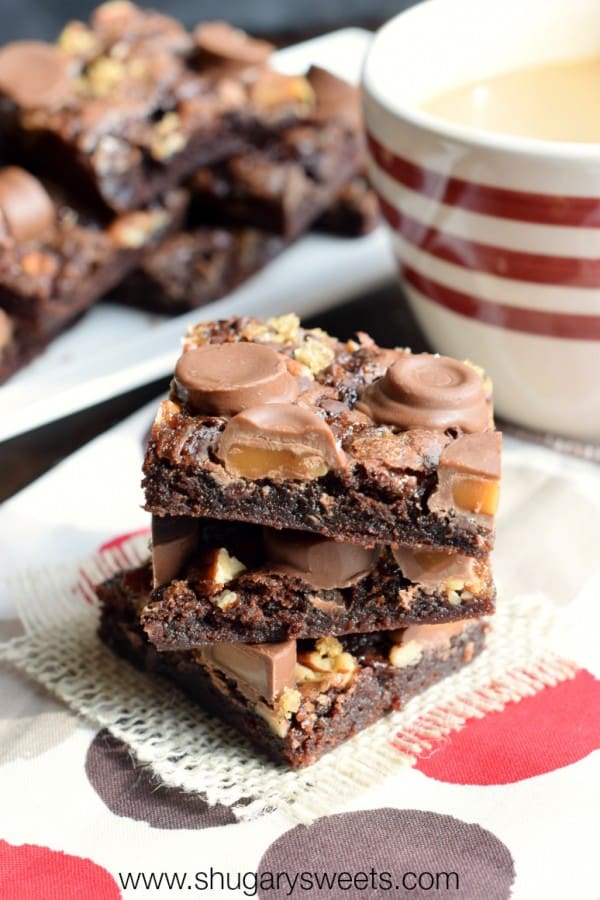 Pimp my Brownies: no one will know these gooey, fudgy brownies start from a box!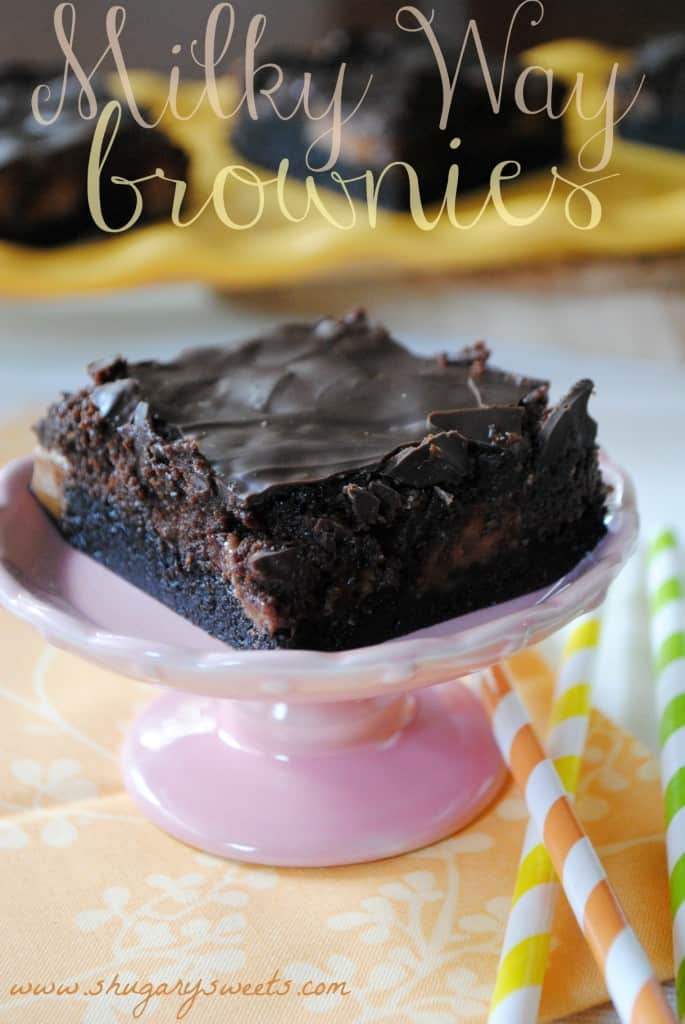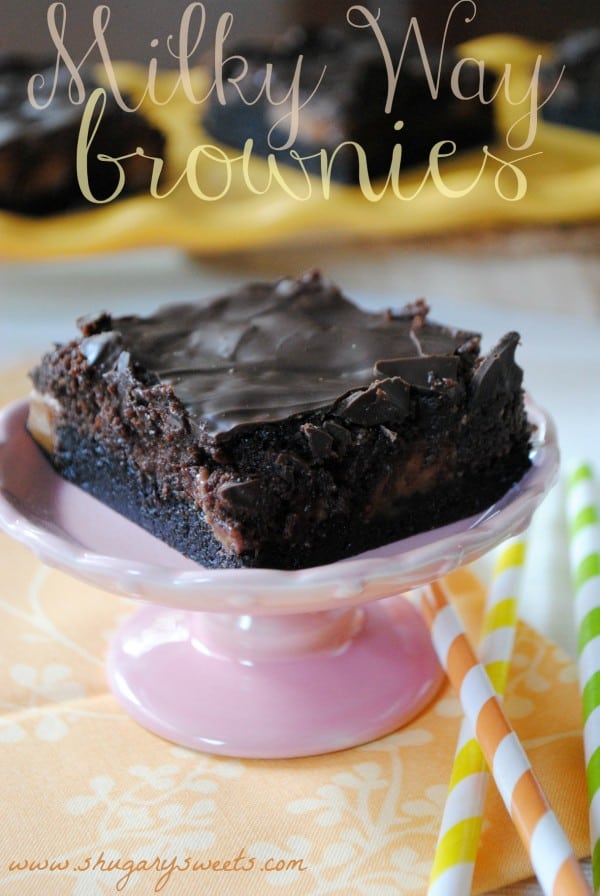 Milky Way Brownies: LOVE these fudgy brownies packed with caramel candies!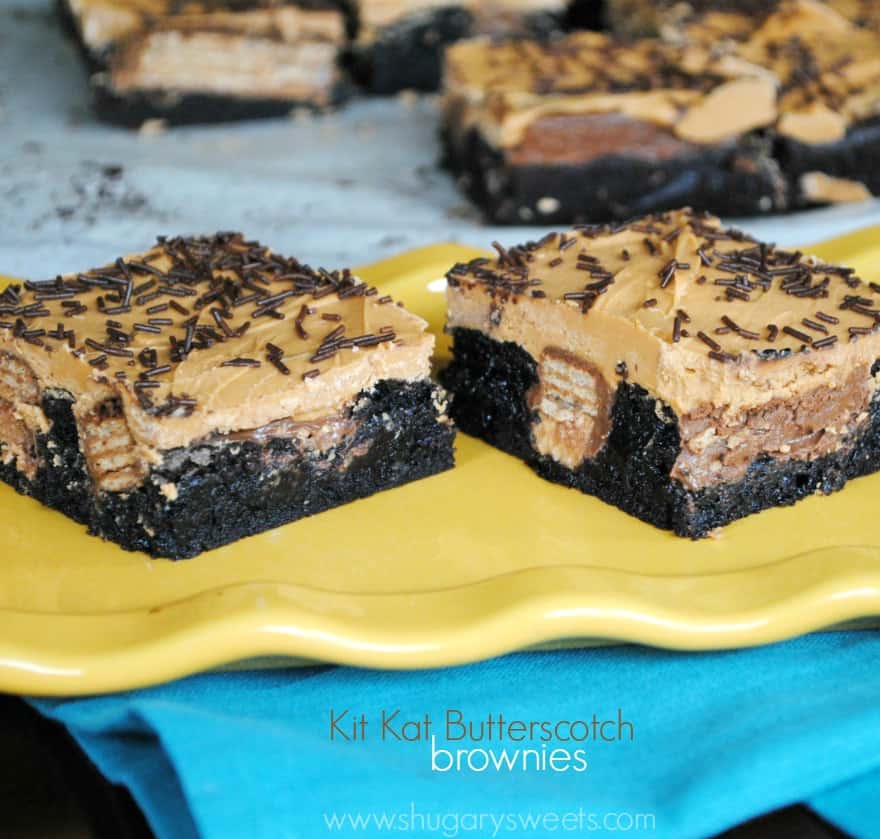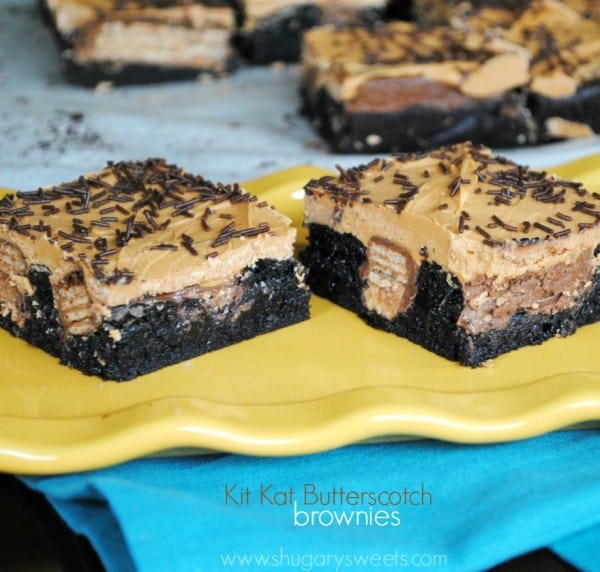 Kit Kat Brownies: Filled with kit kat candy bars and topped with butterscotch. A great combo!
Love these Buttermilk Brownies? Check out some amazing recipes from my friends:

See the recipe Buttermilk Brownies on YouTube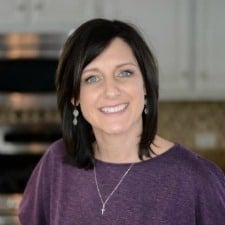 Aimee is a dessert lover (specifically rice krispie treats), workout enthusiast, self-taught foodie, and recipe creator. Her recipes have been featured in over 15 magazines, and her passion is to share her love of cooking with the everyday home cook! Learn more about Aimee.