Soft, chewy Sugar Brookies are a delicious combo of Sugar Cookies and Brownies. Make a pan for dessert today!
Be sure to sign up for my email…new recipes in your inbox!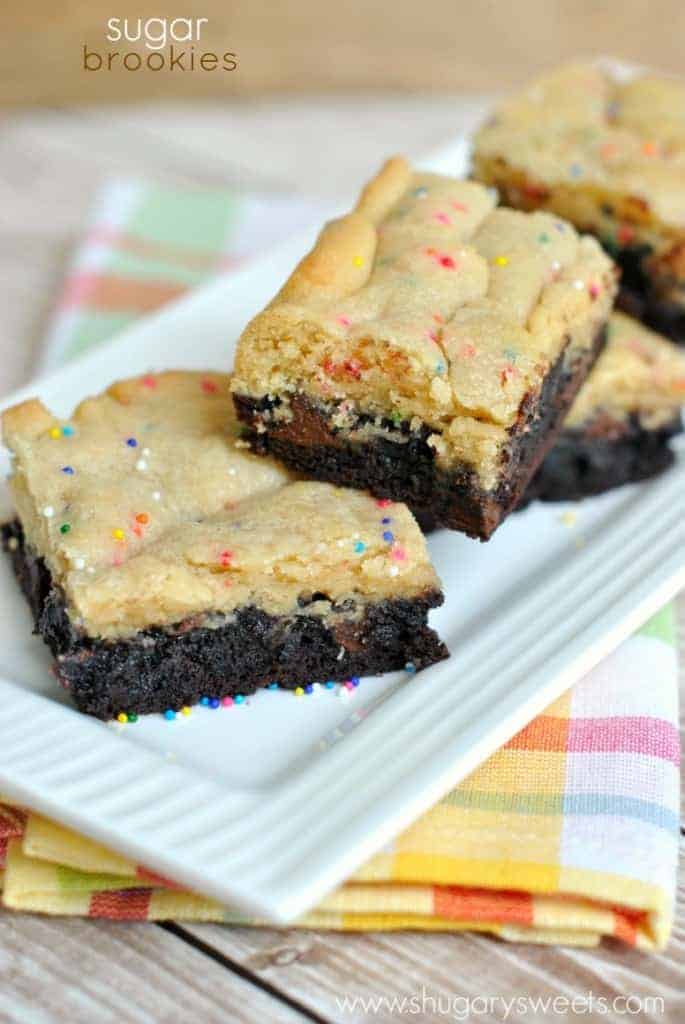 Hey friends! It's Aimee. Coming to you from Illinois.
Our move went smoothly. I forget how much work it is to unpack though. And sadly, I think I have less cabinet space at this new house! It's like a puzzle trying to figure out what will be stored where. And then I switch it around. I think I've rearranged my cabinets 4 times.
But, now I'm pretty sure I know where everything is. So much so, that I whipped up these Sugar Brookies the other day.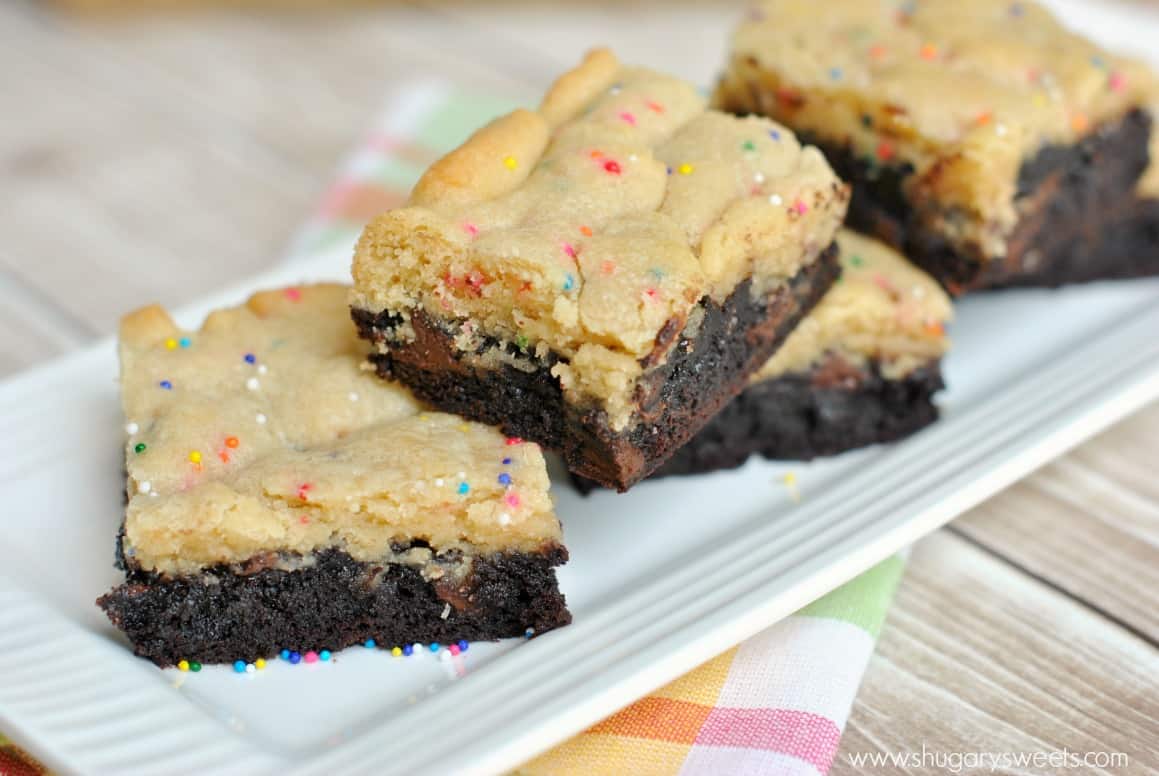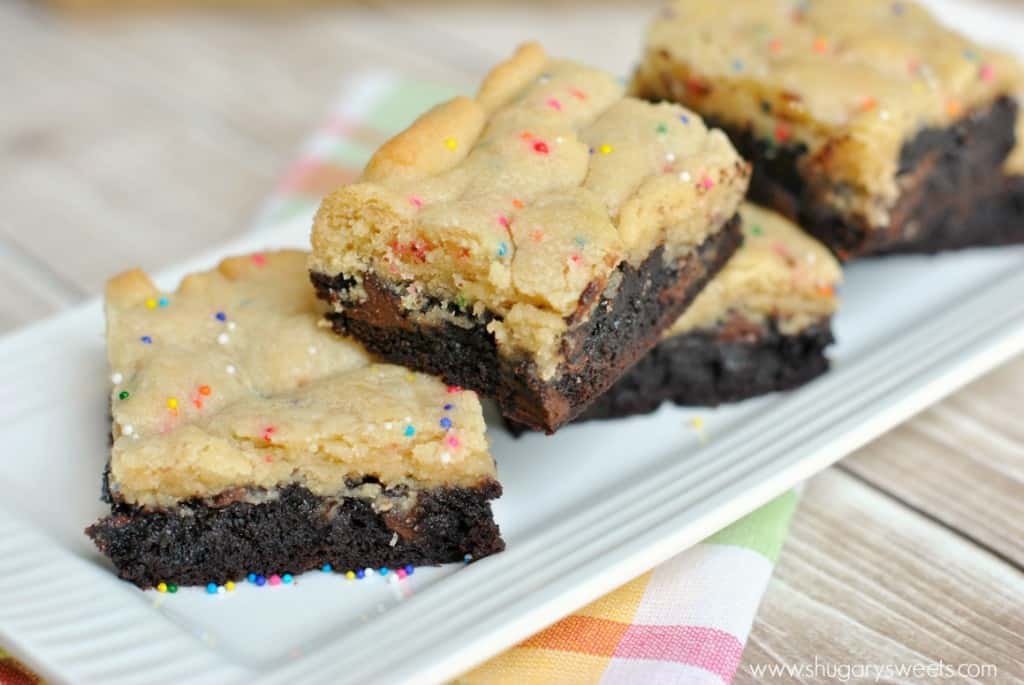 If you recall, brookies are a combo of cookies + brownies….a delicious combo if you ask me! Scroll down after the recipe and you'll see I'm a bit obsessed!
Today's recipe was inspired by the insane amount of sprinkles I unpacked. One whole cabinet of sprinkles. Priorities, right?
And, can I just say that I've typed SHUGAR (not SUGAR) twice now. It's a problem I have. I know how to spell sugar, honest. As a reminder (I'm asked frequently) SHUGARY is a play off my last name. Which is fun and perfect for blogging….not so great when you need to write the word SUGAR and you want to stick an H in there every time! Ha.
As for these Sugar Brookies…they are obviously a combo of sugar cookies and brownies. And sprinkles, of course. You can use a boxed brownie mix for the bottom layer if you prefer, I enjoy this easy, one bowl from scratch recipe below. And they end up being so moist and fudgy.
Also, these are REALLY good on day 2. Dare I say I think they may even taste better! Crazy how that is sometimes, right!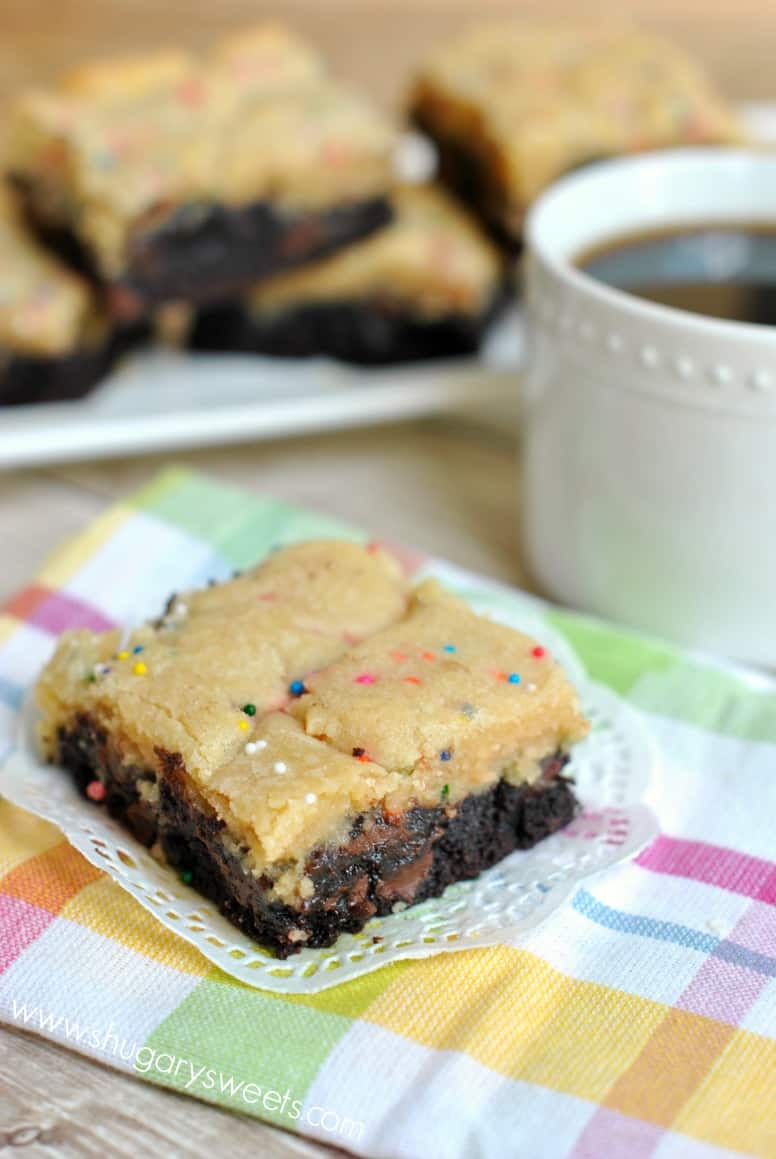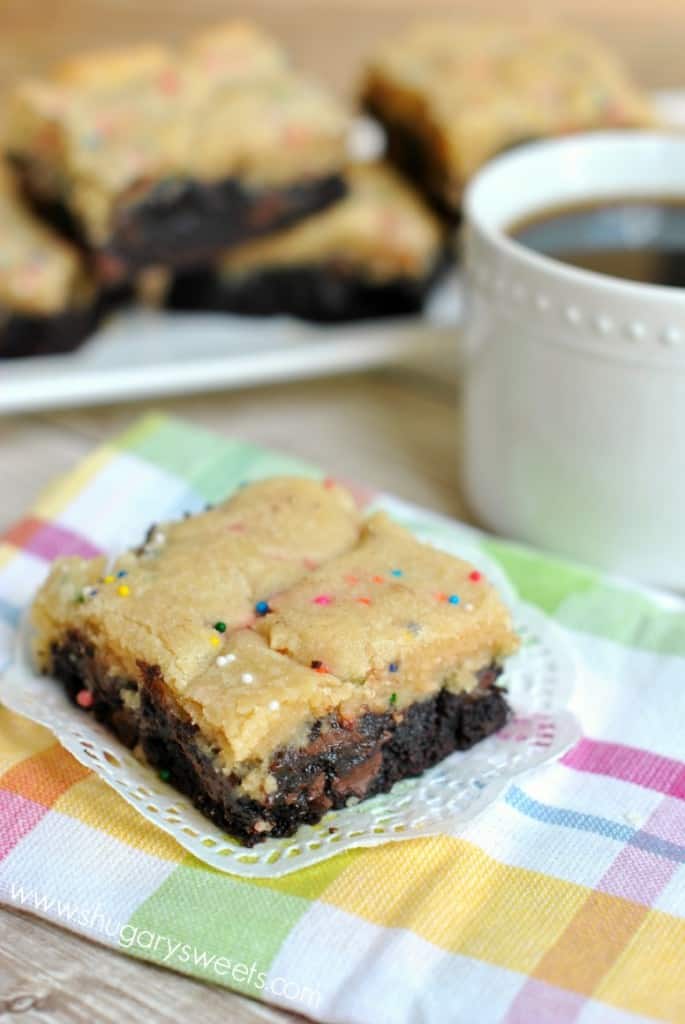 Connect with Shugary Sweets! Be sure to follow me on my social media, so you never miss a post!
Pinterest | instagram | Bloglovin'
Looking for more BROOKIES?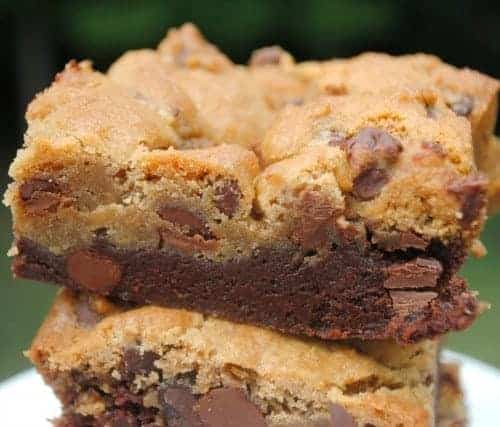 The original Chocolate Chip Brookies. A perfect recipe!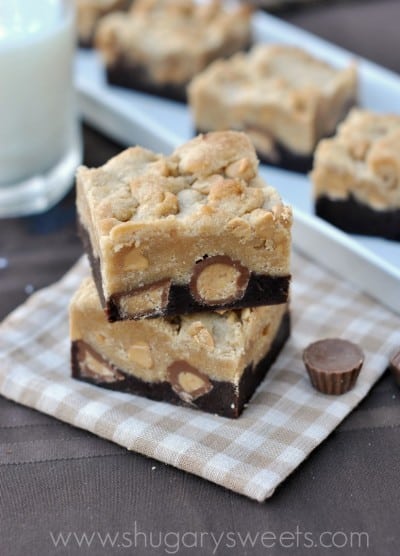 Peanut Butter Brookies. Of course a few Reese's minis make everything even better!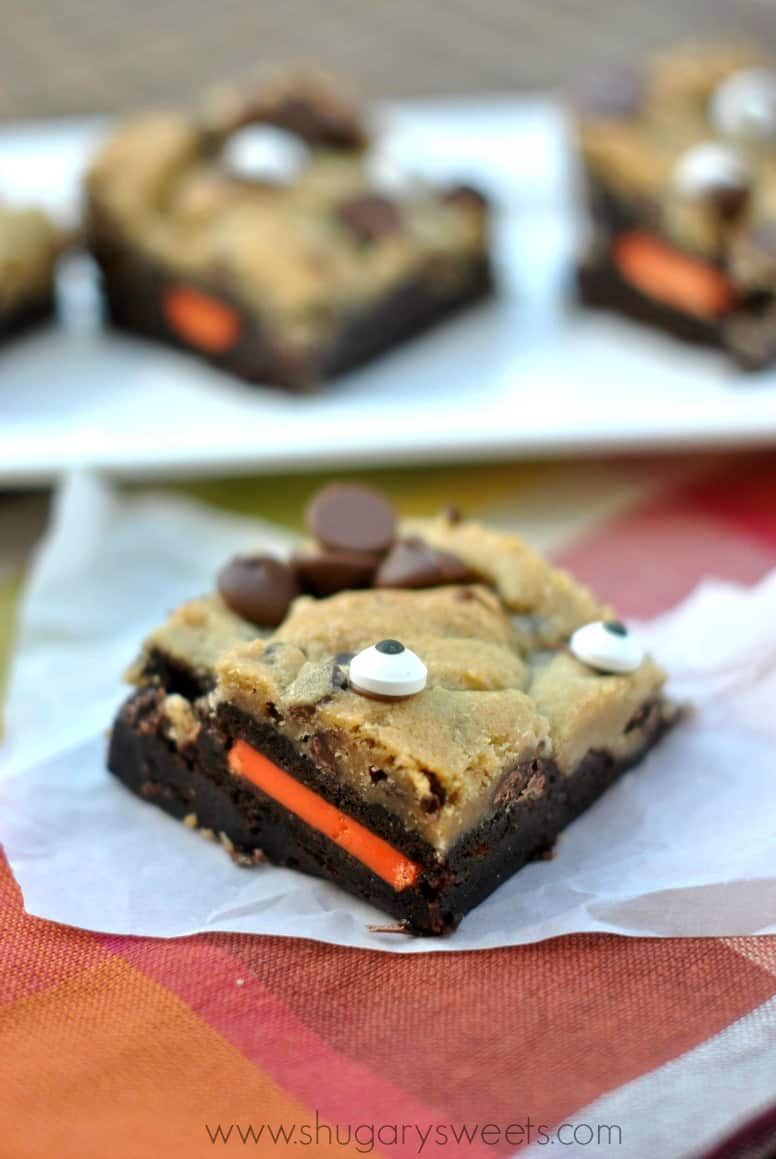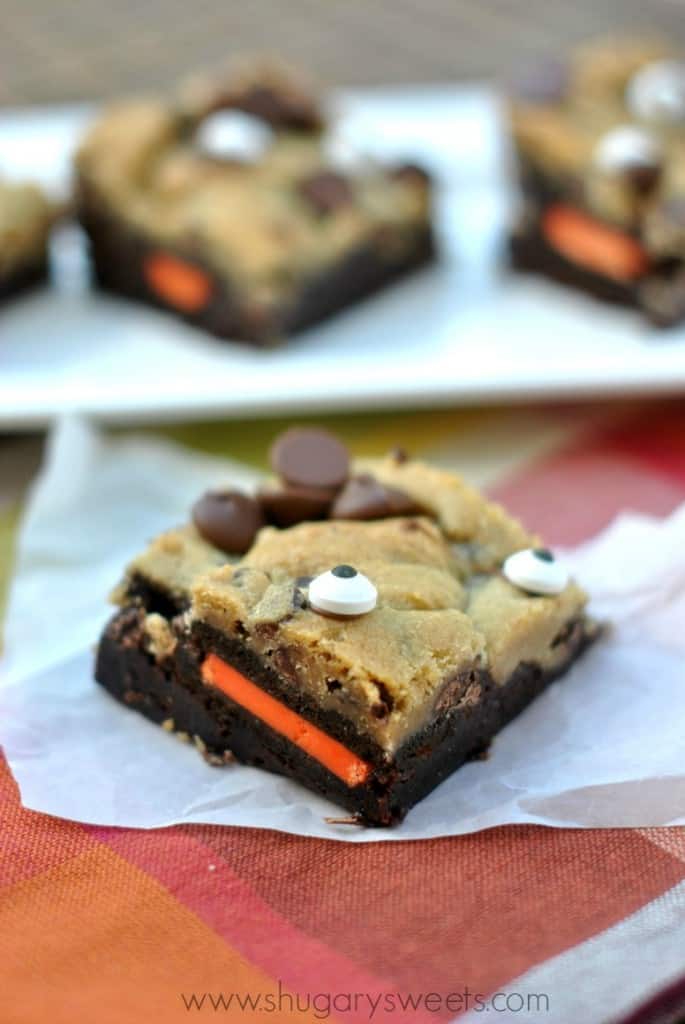 Spooky Brookies: a fun twist with some Halloween Oreos and monster EYES. You can use regular Oreo cookies any time of year!'