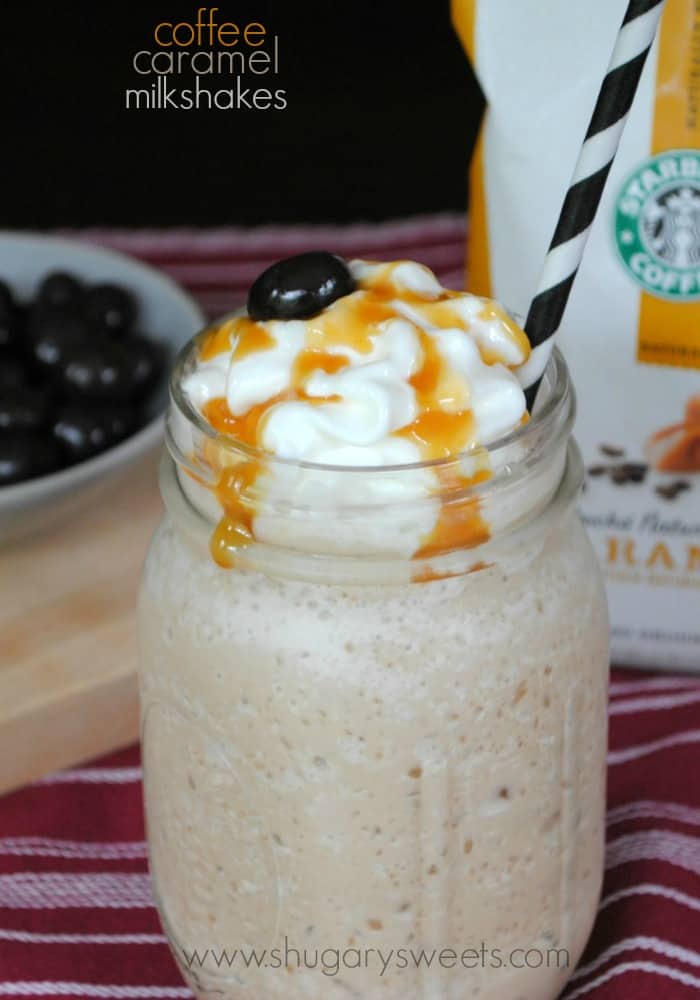 First, before I rant for the next minute or so, let me preface this with I love being a mom. I love my children. I love my husband.
What I don't love is the joy they all seem to get when they sneak a little swig of mom's drink. Everyone can have their own glass of pop in front of them, but it's my Diet Coke they all seem to want to swipe.
But ahhhh, do I get my moment. That time around lunch when the house is quiet, everyone is at school, husband is at work and I can whip up one of these beauties in the blender. And I don't have to share.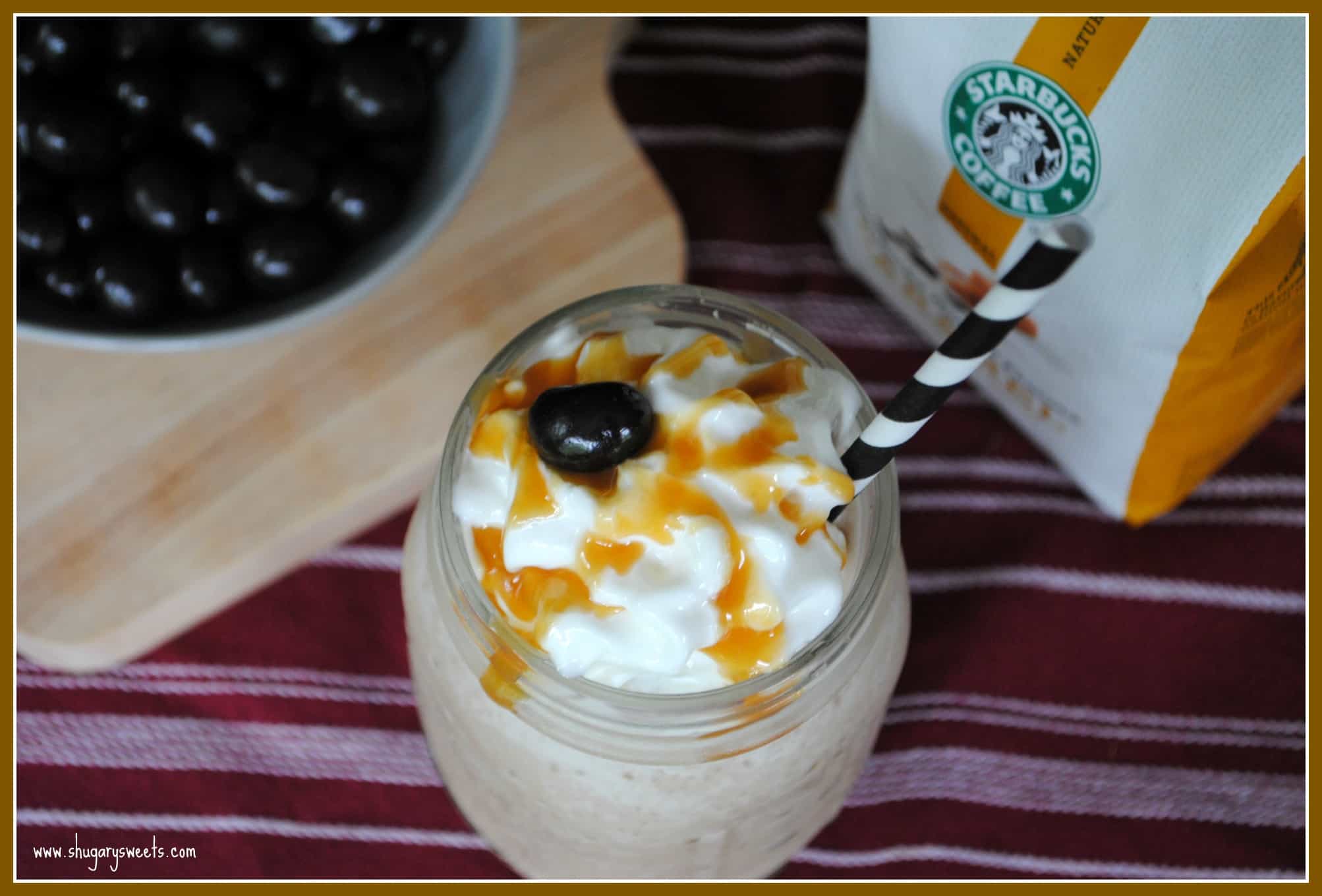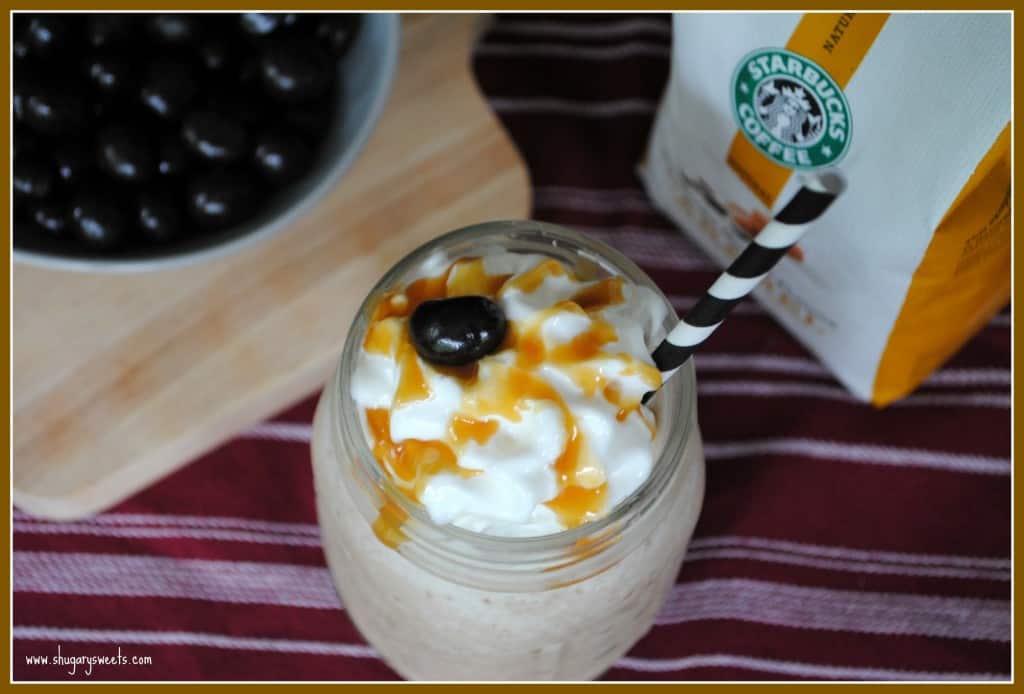 **I also topped mine with a Dark Chocolate Espresso Bean from Trader Joe's
Caramel Coffee Shakes
Ingredients
6 coffee icecubes (see note below)
3/4 cup skim milk
3 large scoops vanilla bean icecream
2 Tbsp caramel sauce
1 Tbsp chocolate syrup
2 Tbsp whipped cream (from the can)
Instructions
In a blender, mix ice cubes, milk, ice cream, chocolate syrup and caramel until smooth.
Pour in a tall glass and top with whipped cream (and more caramel if desired). Enjoy immediately!
To make coffee ice cubes, pour cooled coffee (the stronger, the better) into an ice cube tray. Freeze.