Skip the drive-thru and make homemade Shamrock Milkshakes instead! This Skinny Shamrock Shake recipe is thick, creamy and minty with a fraction of the calories of the original.
Looking for decadence? Splurge on our copycat Portillos chocolate cake shake. Use homemade vanilla ice cream to achieve the perfect flavor.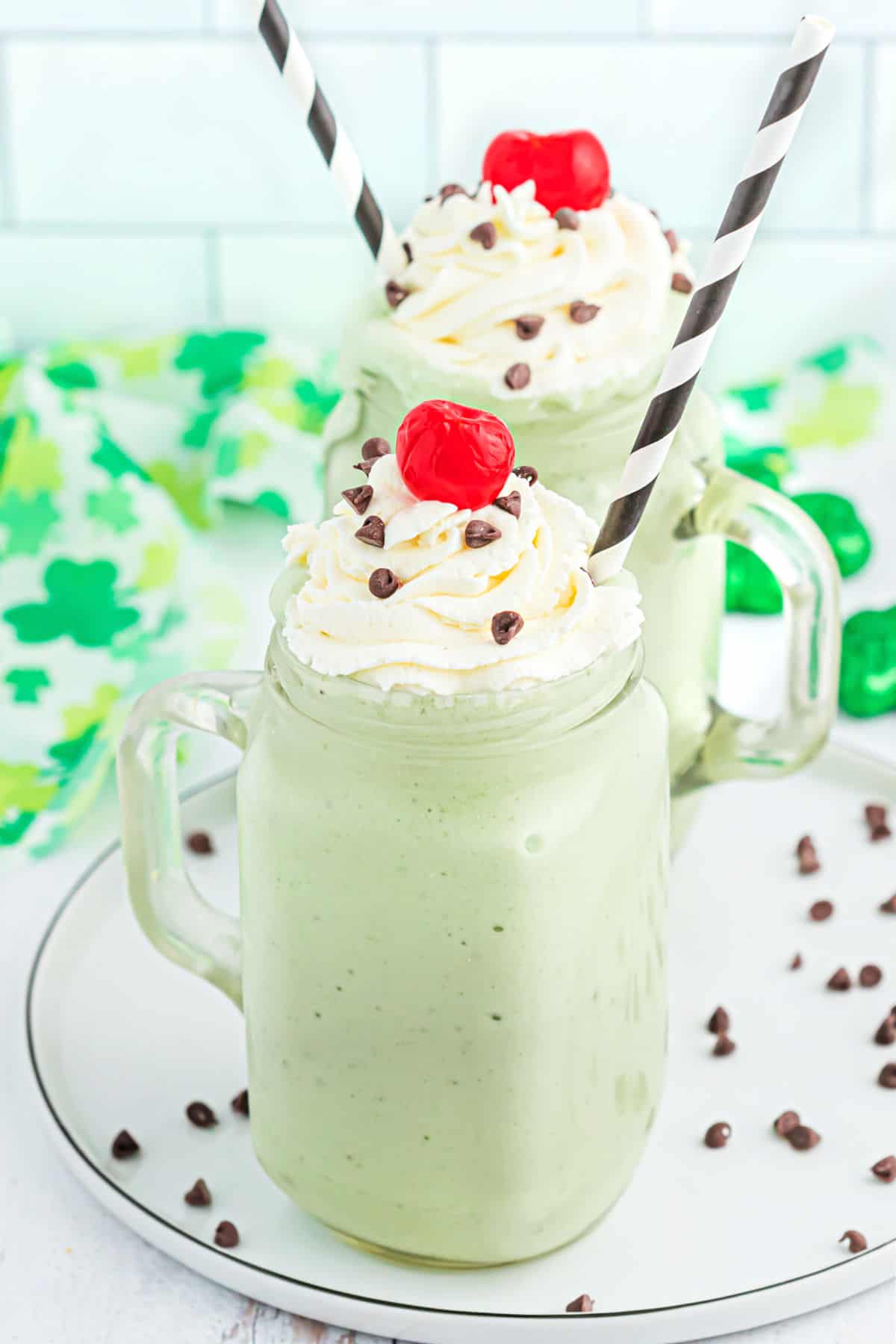 Why This Recipe is Best
Did you know you can use bananas to make one ingredient ice cream? We decided to use that concept to make copycat Shamrock Shakes, a seasonal favorite.
No green food coloring!
The perfect mint chip flavor.
Naturally sweetened with bananas.
Rich in calcium.
Virtually fat free!
If you want a more classic shamrock shake, feel free to blend vanilla ice cream with mint and milk until creamy. Today's version is just a healthy indulgence!
Ingredient Notes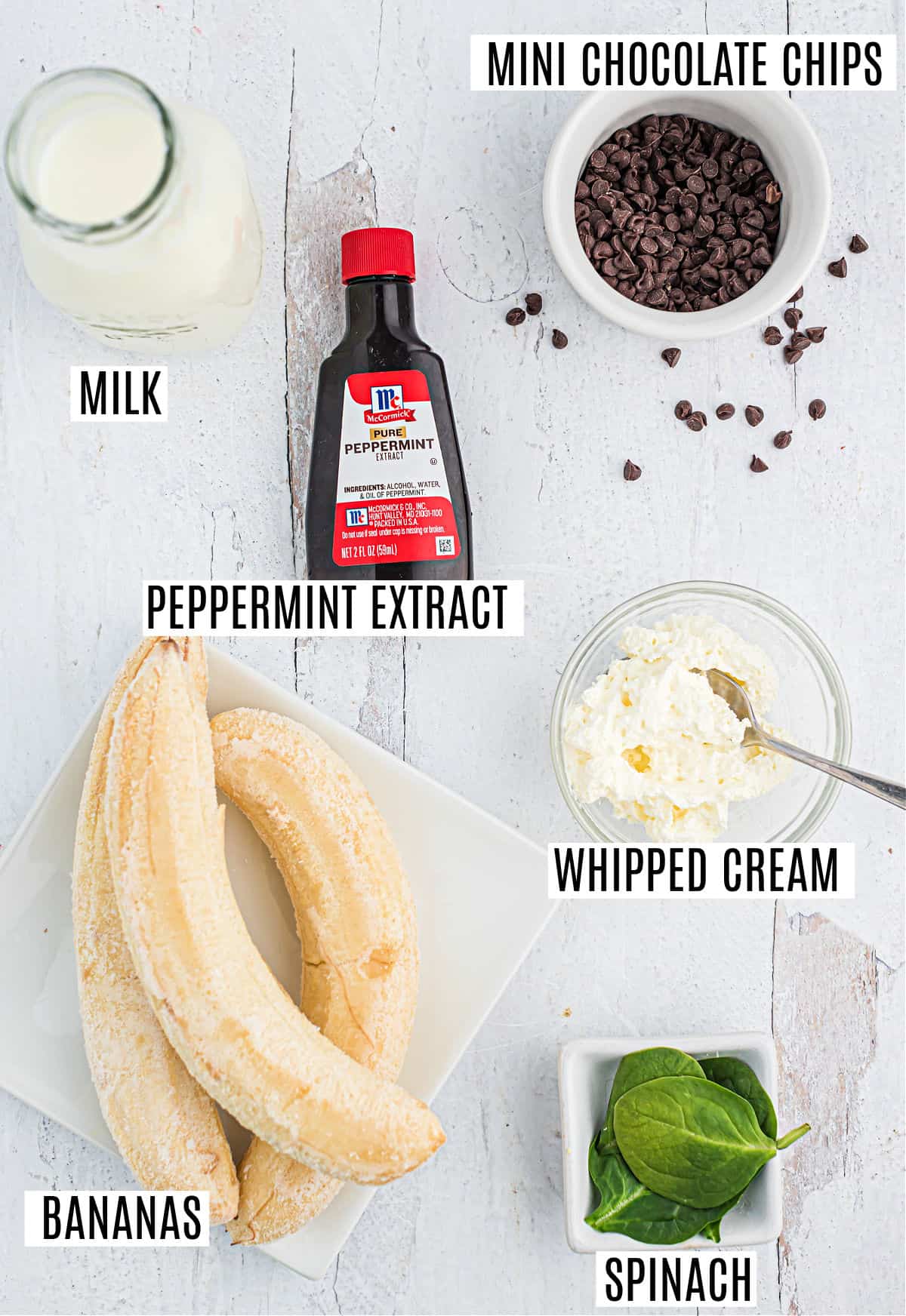 For the mint milkshake base, you'll need:
Frozen bananas – Sweetens the shake and mimics the consistency of ice cream.
Fat free milk – Or use 2% or whole milk if you're not concerned about the calorie content.
Peppermint extract – You need less than a teaspoon. It's strong!
Most copycat shamrock milkshake recipes use artificial food dye for the light green color. I wanted to keep this recipe all-natural without compromising the familiar color of the original.
You won't believe what I used.
Spinach leaves!
Before you panic and click away. . . I only added in about 3 leaves to achieve the light green color. It doesn't give the shakes a spinach taste at all.
The mint outshines everything!
I topped the blended shakes with some fat free whipped cream and a handful of mini chocolate morsels, too.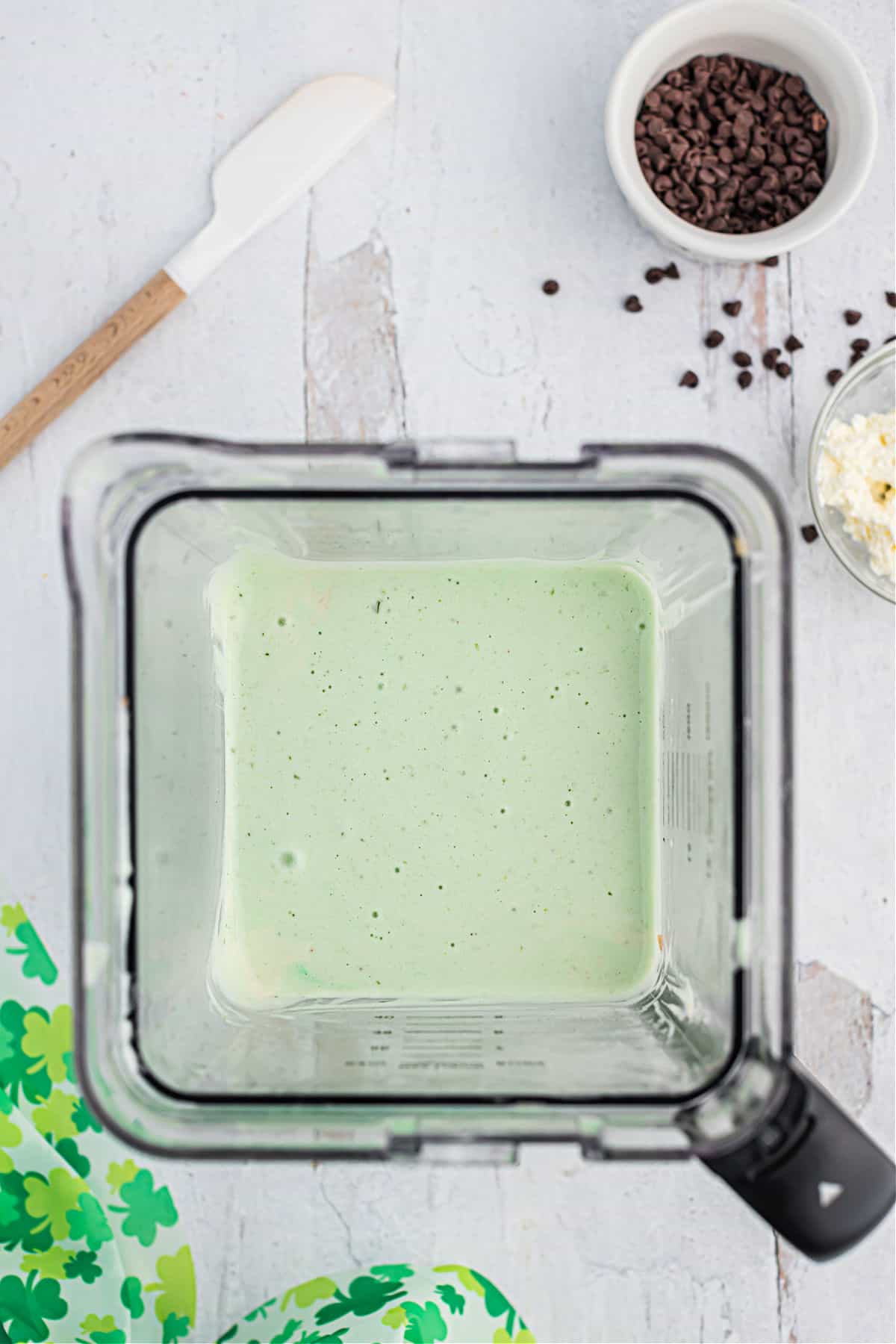 Tips and Tricks
Skinny Shamrock Shakes take just minutes to blend together. Toss the ingredients in your blender and blend away!
The amount of blending time you need depends on the strength of your equipment. Mine took about 5 minutes to reach the smooth, blended consistency I like.
Make it dairy free by using your favorite nondairy milk. Plain or vanilla almond, soy and oat milk would all be delicious alternatives.
For an even mintier treat, swap the spinach leaves for fresh mint leaves! Add as many as you like to achieve the perfect color.
I used a blender to make these milkshakes. A food processor would work too.
Like most milkshake recipes, you may need to scrape down the sides of the blender or processor bowl a few times to get everything combined.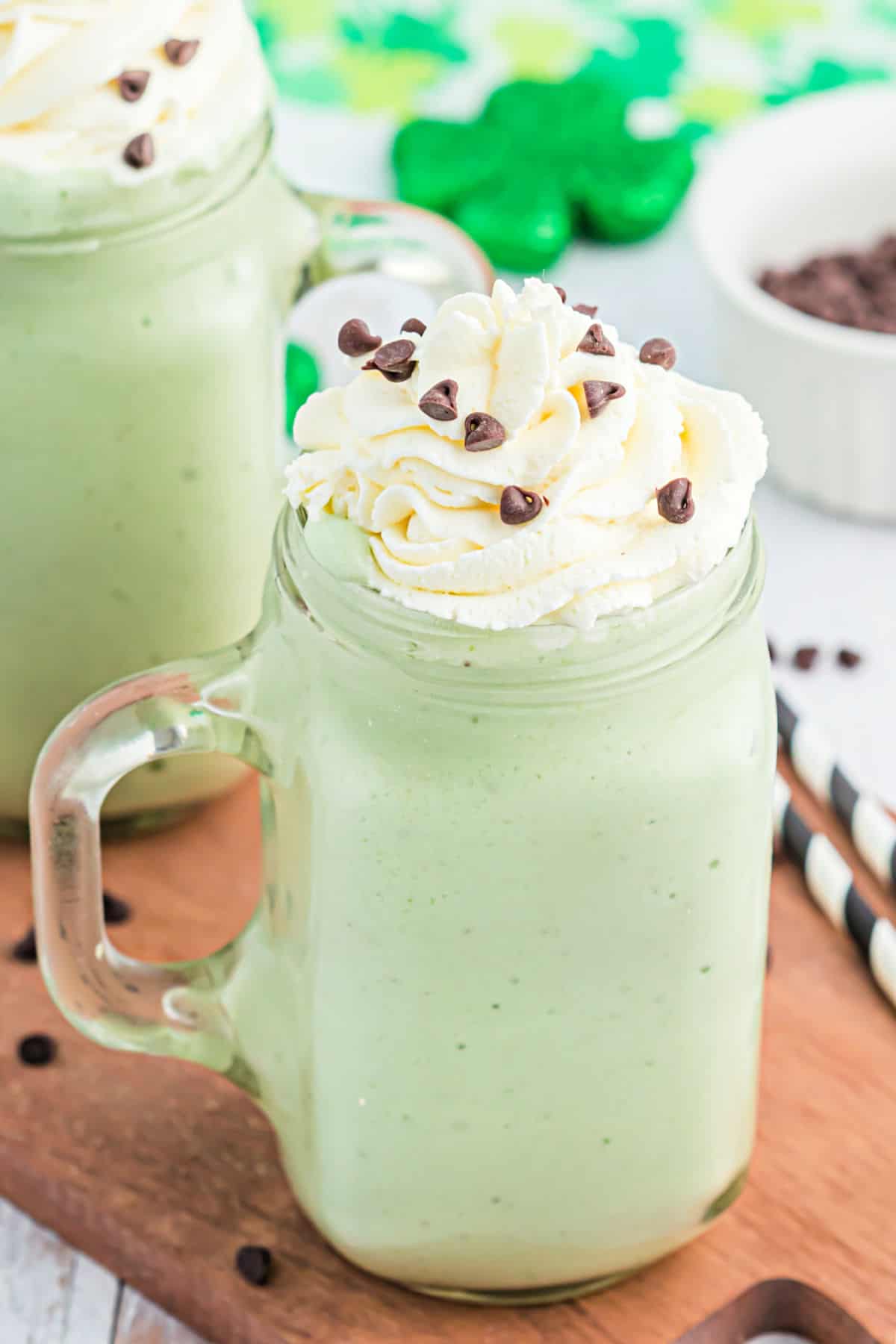 Recipe FAQs
Is this skinny shamrock shake recipe sugar free?
This recipe contains no processed sugars. The bananas have natural sugars which gives the shakes their sweetness.
It would not be considered a low carb or truly sugar free treat, but is a healthier alternative to the sugar-laden fast food version!
Do I use spearmint or peppermint extract to make shamrock shakes?
I use peppermint in this recipe. In my opinion spearmint makes the shakes taste like toothpaste. Some readers have enjoyed it with spearmint though, so use what you prefer. Or try it both ways!
Can I double this recipe?
Absolutely! You may need to blend it in two batches to fit all the ingredients in your blender.
More Frozen Desserts