Who needs the wasted calories and fat in a classic Shamrock Milkshake? Try making this easy, creamy, delicious SKINNY Shamrock Shake instead!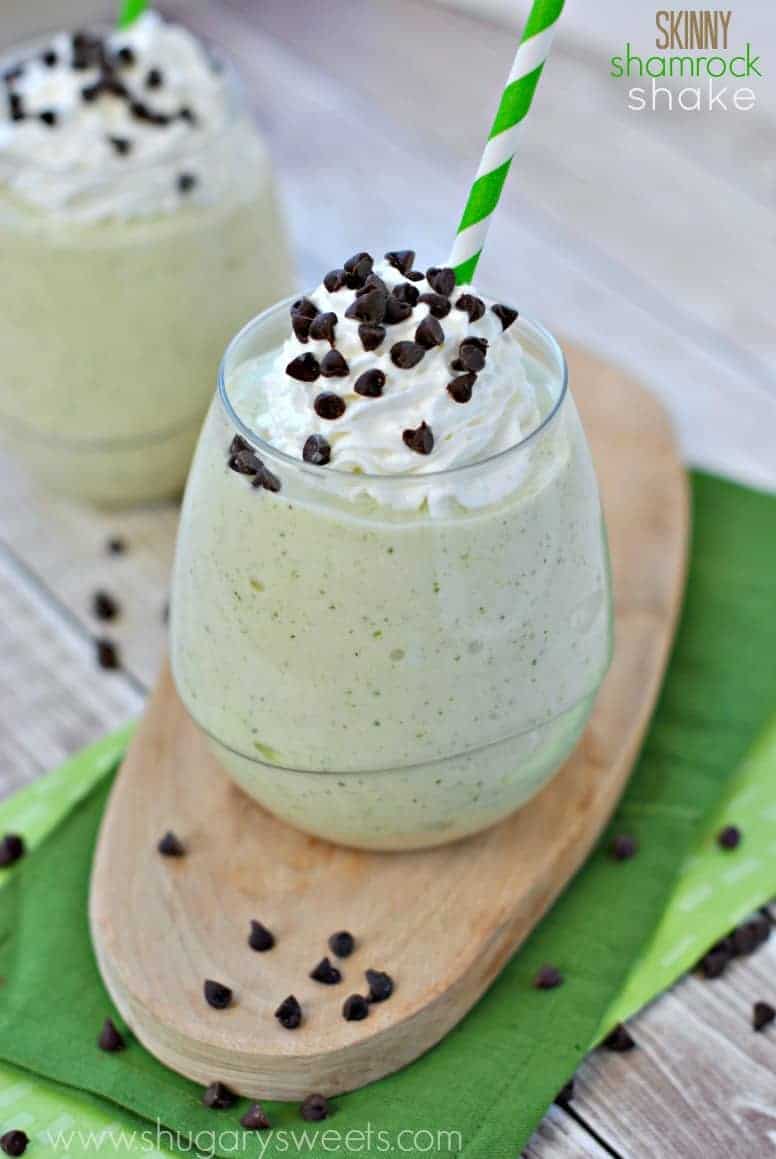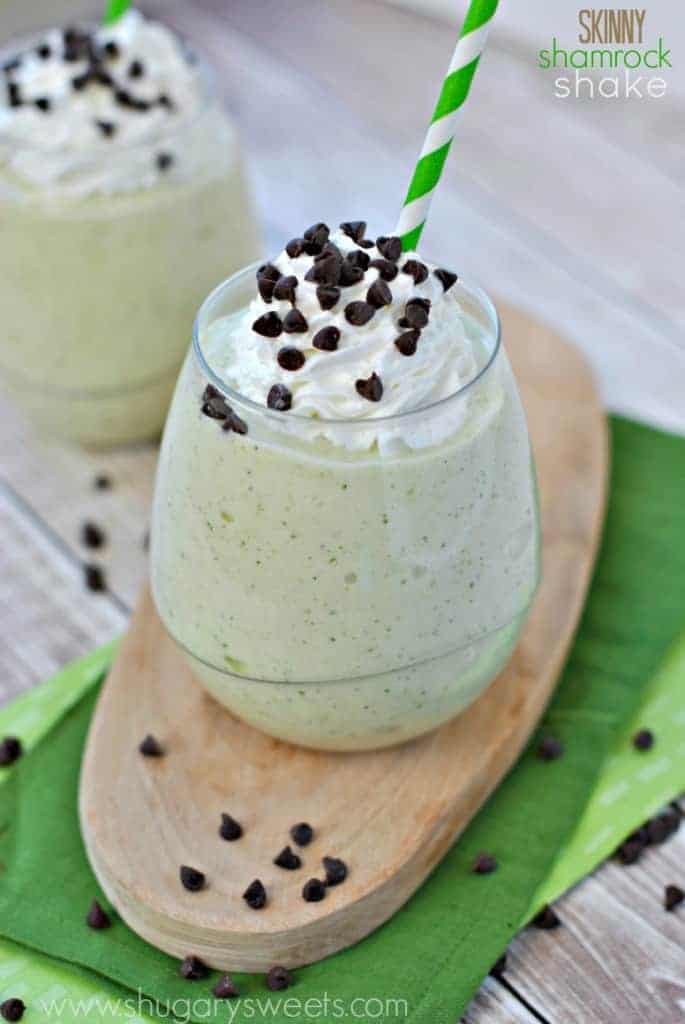 Click HERE to save recipe to Pinterest
So I'm going to confess that once upon a time I used to be addicted to McDonald's milkshakes. Particularly the Shamrock Shakes.
I would get so excited this time of year and I would seriously drop my son off at afternoon kindergarten, then take my daughter for a car ride knowing that she would fall asleep and I could enjoy a creamy milkshake in peace and quiet.
Don't judge. I never claimed to be the perfect parent.
Through the years though, those McD's shakes gave me stomach aches. So I've made them at home using thick, creamy ice cream.
This week I had one of those AHA moments. I've seen people take frozen bananas and whip them in the blender until it becomes creamy like ice cream. Why not try it with the Shamrock Shake?
How to make a Skinny Shamrock Shake
It worked perfectly. I put my frozen bananas in the blender with the milk and peppermint extract. I let it blend for about 5 minutes, scraping down the sides several times.
Instead of adding in green food coloring, I wanted to keep this recipe wholesome.
I added in spinach leaves.
WAIT.. WAIT.. Don't go. I only added in about 4 leaves to achieve the light green color. You can add more if you want.
You could also add green food coloring. But I promise, 4 spinach leaves did NOT alter the taste at all!! The mint outshined everything!
I topped my Skinny Shamrock Shake with some fat free whipped cream. Okay, forget wholesome. It was out of a can, hehe! But c'mon, it's not as bad as green food coloring right?
I also added a small sprinkle of mini chocolate chips. Don't you DARE try to argue me out of that decision!!
So, to recap. I made a creamy, almost wholesome, completely SKINNY Shamrock Shake. I think you need this in your life. I enjoyed this after my workout.
PS. The taste is a little different than a McD's shake, but knowing how low in fat this shake is, makes it worth every sip!
PSS. It's also good with a scoop of vanilla protein powder. Boom.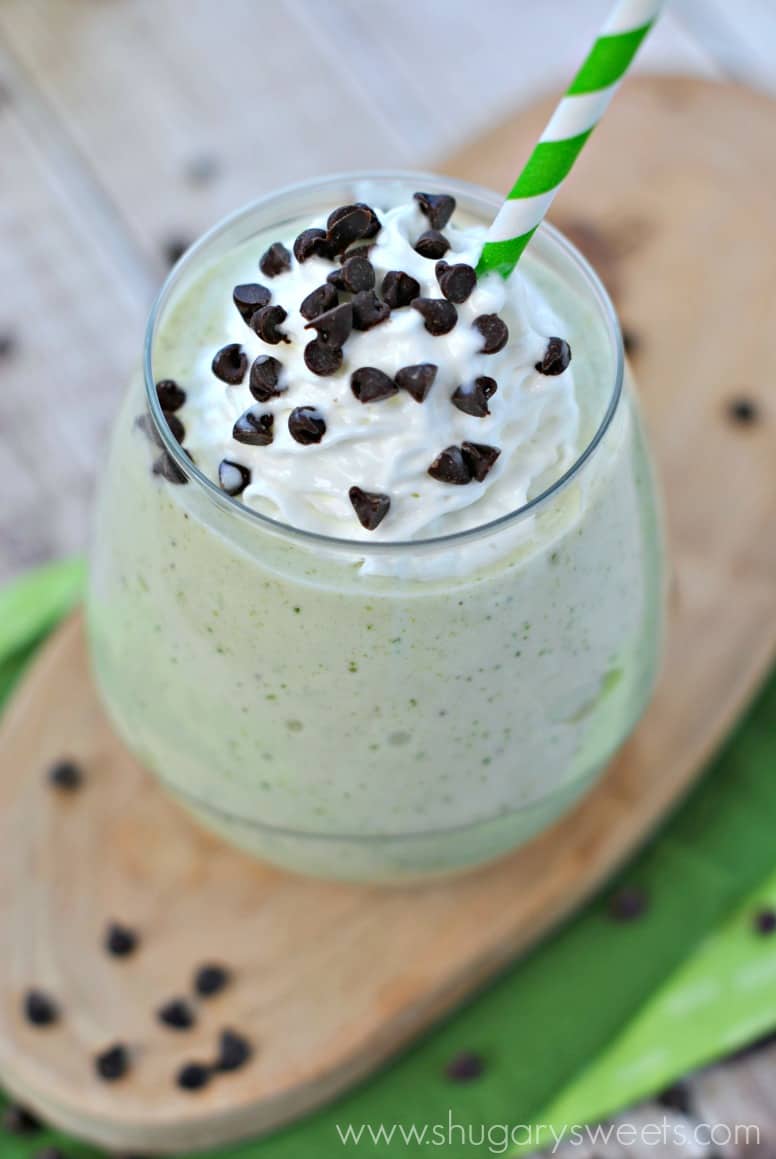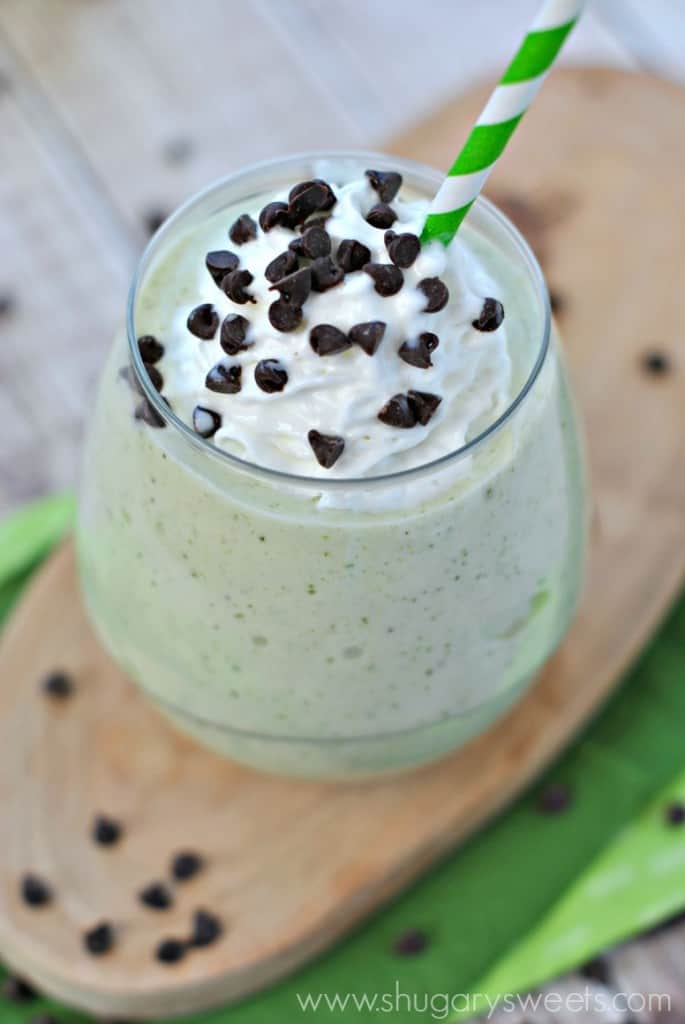 Love SHAKES? I've got ya covered!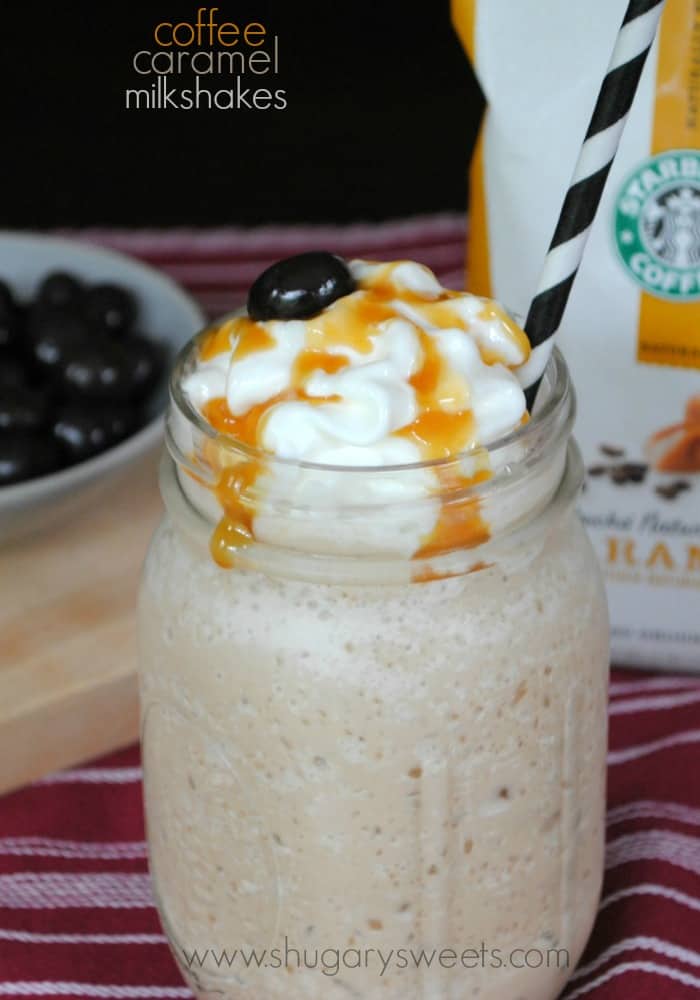 Caramel Coffee Milkshakes: the perfect afternoon pick me up!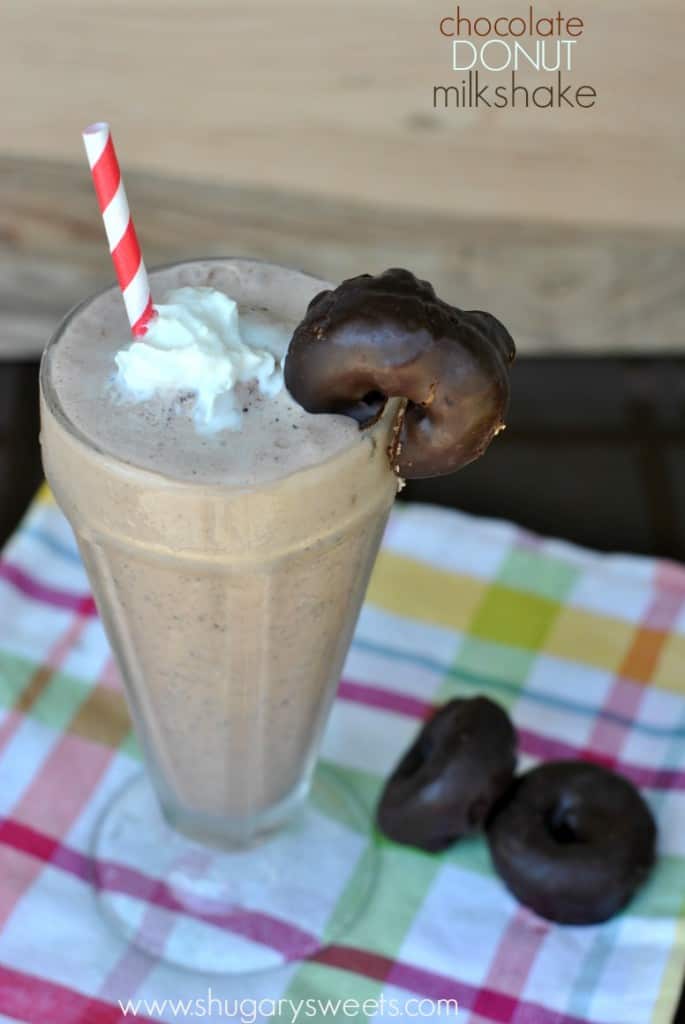 Chocolate Donut Milkshake: I've just made milkshakes acceptable for breakfast!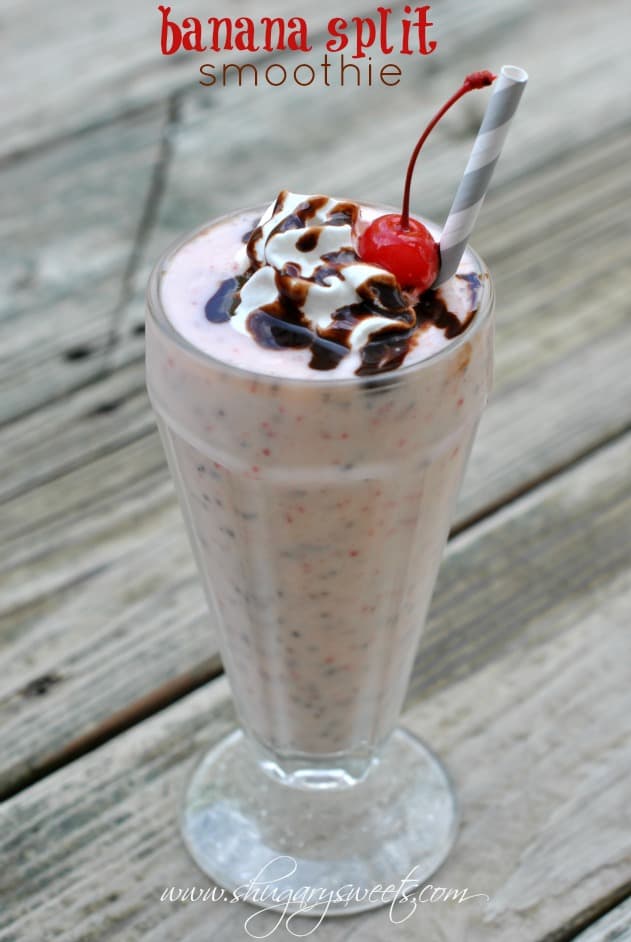 Banana Split Smoothie: another classic dessert in a healthy smoothie treat!
Connect with Shugary Sweets!
Be sure to follow me on my social media, so you never miss a post!
Facebook | Twitter | Pinterest | instagram


Recipe originally published March 6, 2014