Who needs the wasted calories and fat in a classic Shamrock Milkshake? Try making this easy, creamy, delicious SKINNY Shamrock Shake instead!
Want more calories? Splurge on our copycat Portillos chocolate cake shake. Use homemade vanilla ice cream to achieve the perfect flavor.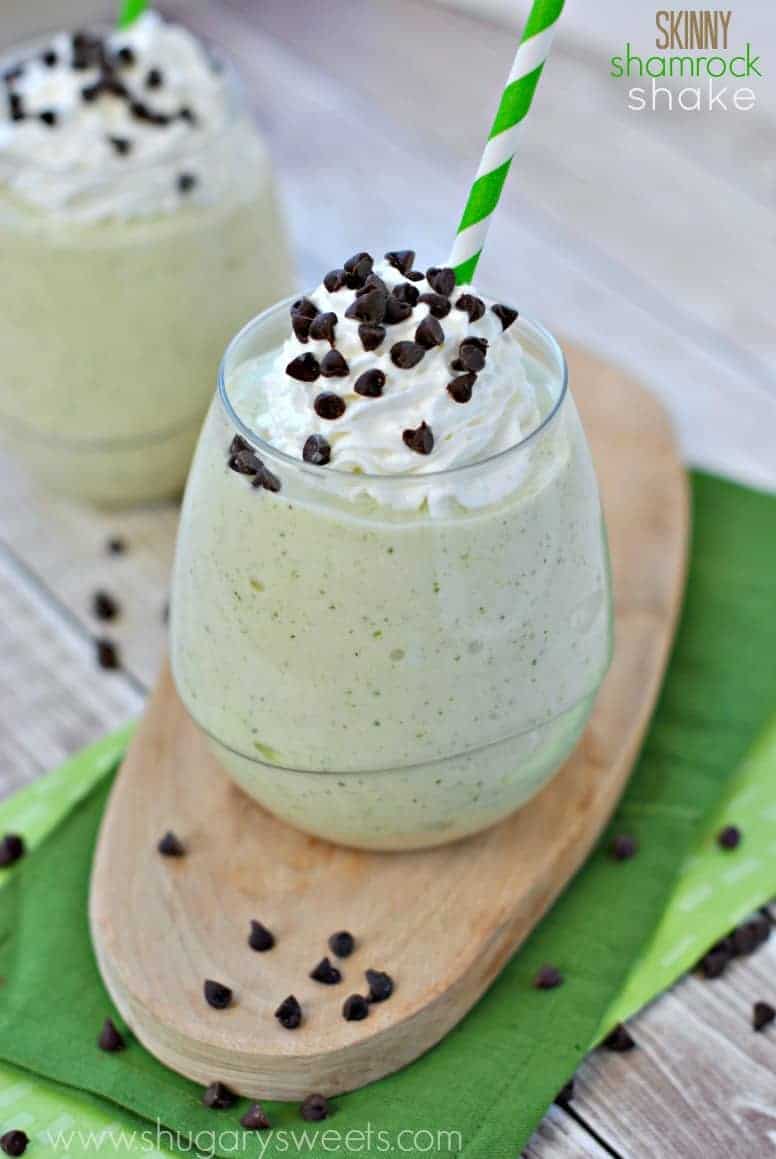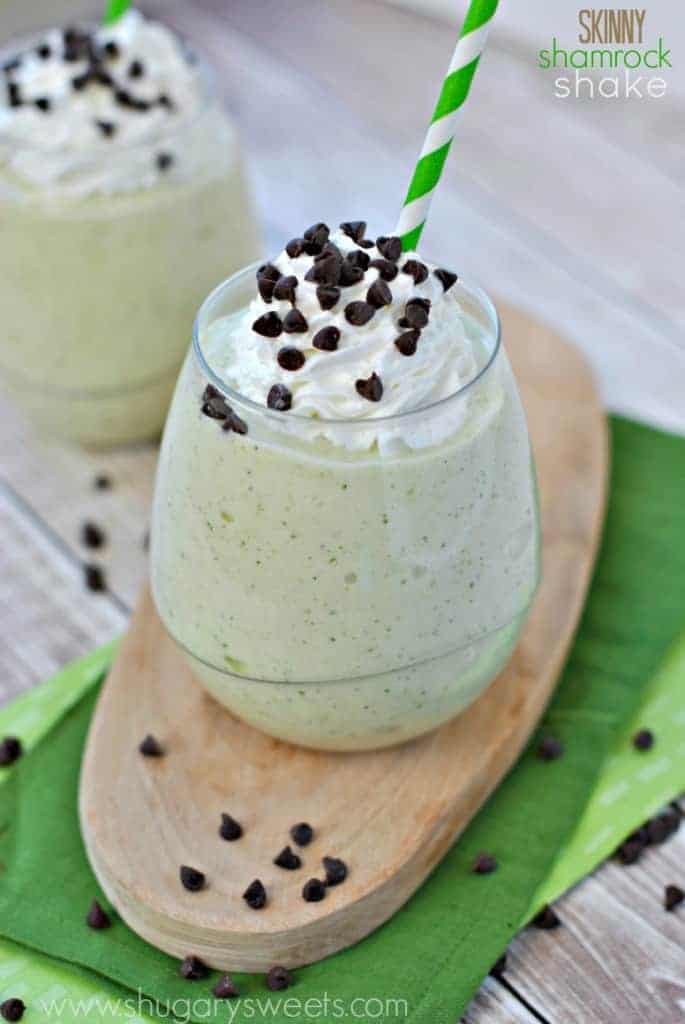 How to make a Skinny Shamrock Shake
Did you know you can use bananas to make one ingredient ice cream?
We decided to use that concept to make our favorite holiday treat.
Instead of adding in green food coloring, I wanted to keep this recipe wholesome.
I added in spinach leaves.
WAIT.. WAIT.. Don't go. I only added in about 3 leaves to achieve the light green color. You can add more if you want.
You could also add green food coloring. But I promise, 3 spinach leaves did NOT alter the taste at all!! The mint outshined everything!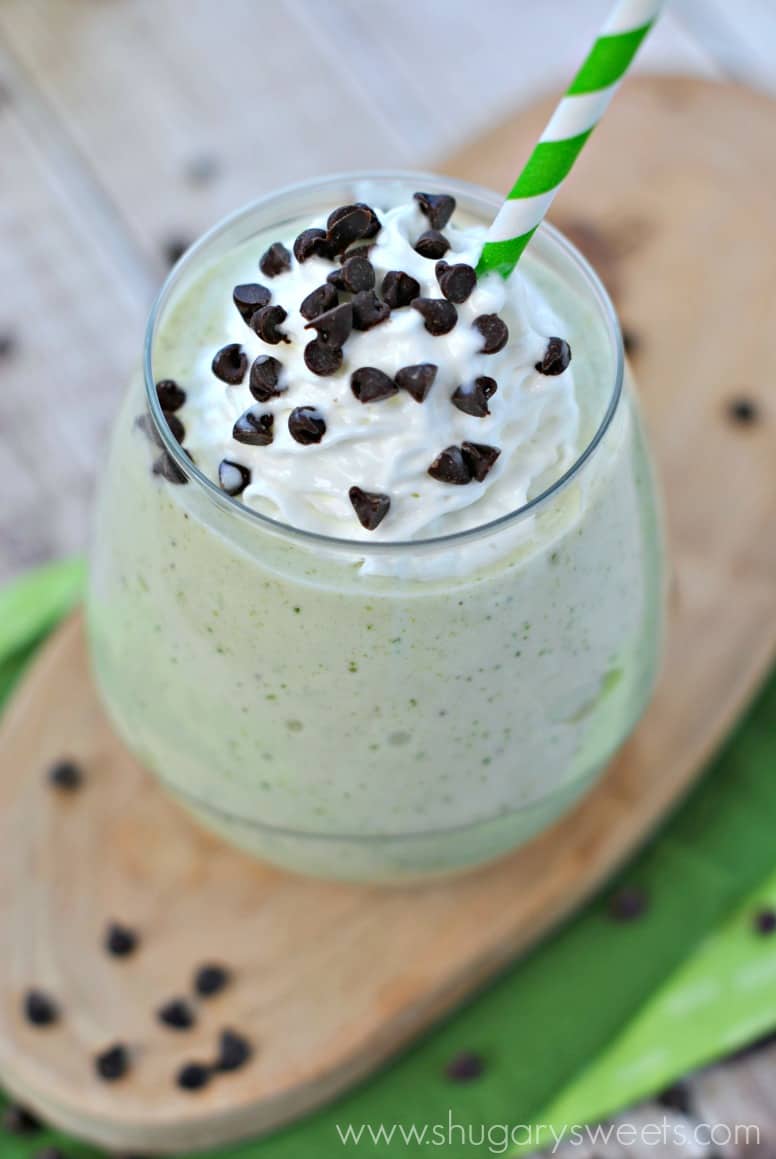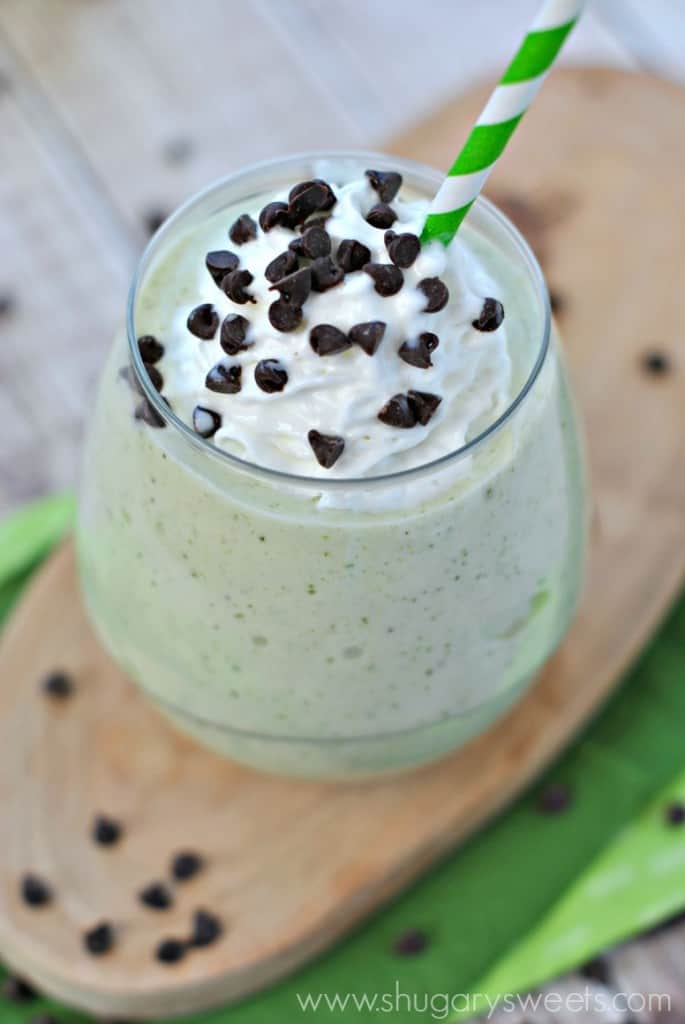 More Fun Desserts