Frozen Snickers Pie
With just 5 ingredients you can make this delicious Snickers Pie for friends and family!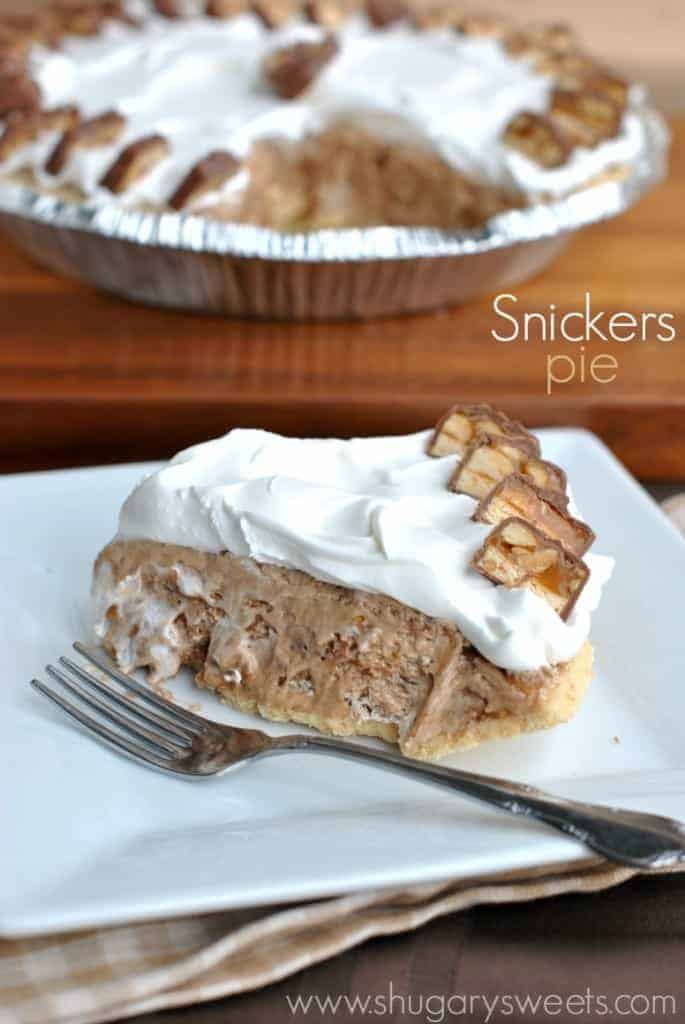 I have made this Frozen Snickers Pie several times over the years. It's such an easy recipe, but the taste is incredibly deep!
By melting down Snickers candy bars, you get all the flavors of chocolate, nuts, and caramel without all the work. This would work for Milky Way too (I've tried it!!).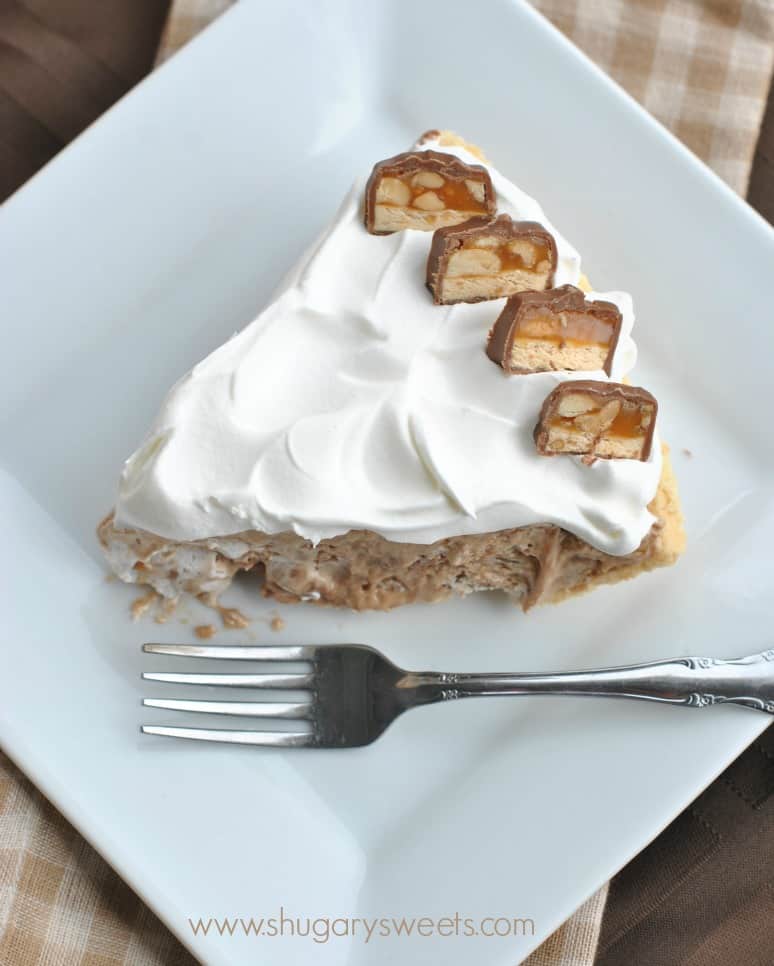 I use the store bought graham cracker crusts on this recipe, because they come in the foil pie tin with lid. Which is perfect for going straight into the freezer after making making the filling. If you choose to make a homemade crust, feel free to do so! A chocolate crust is wonderful too, in case you were wondering.
I like to let my pie sit out about 15 minutes before slicing and serving. I prefer it to be a little softer. However, if you keep it completely frozen, it's almost like ice cream! You decide how you want to enjoy this pie, after all, you're the one making it! Don't forget to save some Snickers bars for the garnish!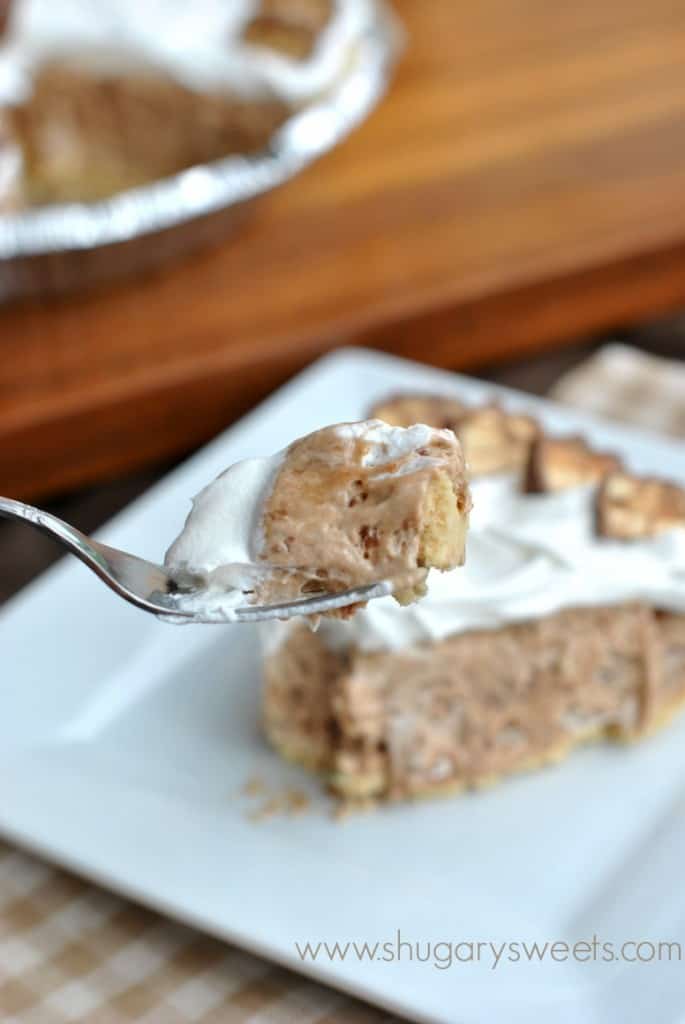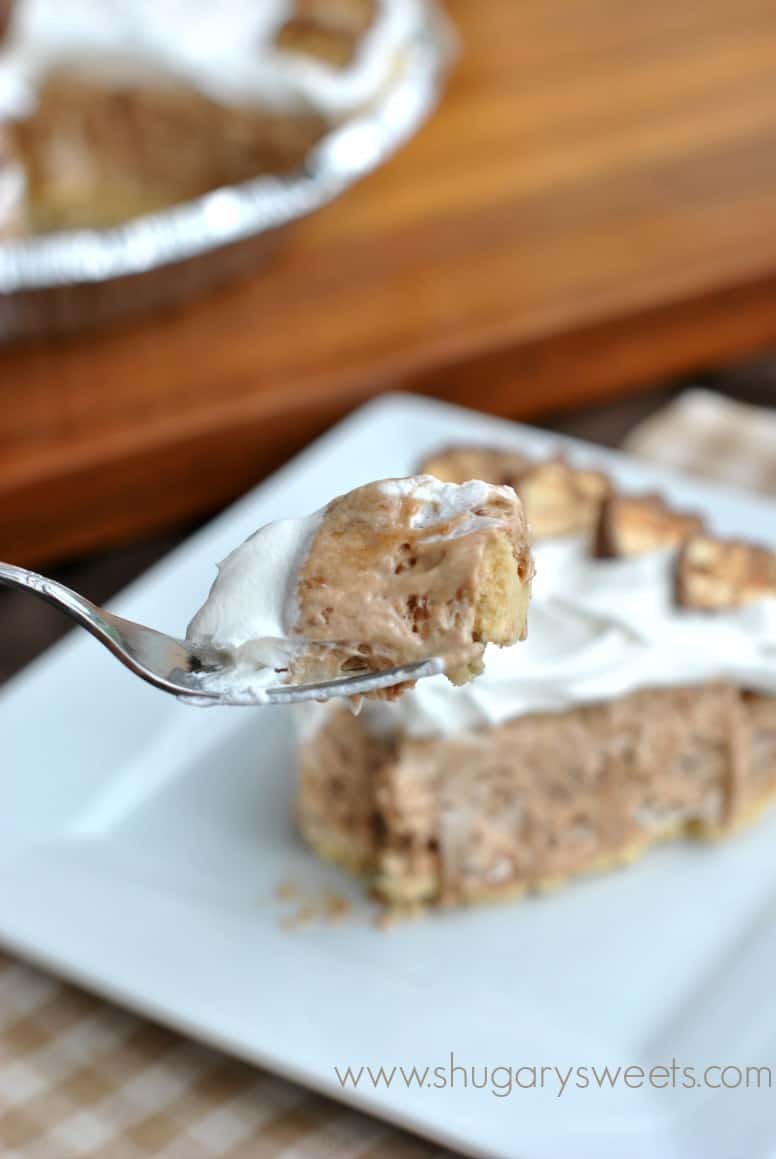 Connect with Shugary Sweets! I know you want to see behind the scenes…check out my instagram!
Facebook | Twitter | Google+ | Pinterest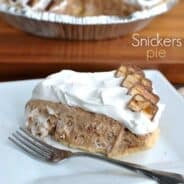 Frozen Snickers Pie
Yield: serves 8
Prep Time: 3 hours
Cook Time: 5 minutes
Ingredients:
1 graham cracker crust (or ingredients for homemade graham crust)
8 full size Snickers candy bars
1/2 cup creamy peanut butter
1/4 cup heavy cream
12 oz Cool Whip, divided
Directions:
In a small saucepan, melt 6 Snickers bars with peanut butter and heavy cream on low heat. Remove from heat and cool to room temperature (about 20 minutes).
Fold in 8oz Cool Whip to cooled chocolate mixture. Pour into a graham cracker crust (8inch pie plate). Cover and freeze for 3-4 hours.
Chop remaining 2 Snickers bars. To serve, top pie with remaining 4oz Cool Whip and add chopped Snickers to garnish. Slice and enjoy!
**other candy bars can be substituted for the Snickers. Milky Way bars are delicious!!!
MAKING THIS RECIPE? Share it with me on Instagram using the hashtag #ShugarySweets so I can see what you're cooking up in the kitchen!
Looking for more PIE recipes?
Irish Banana Cream Pie is silky smooth with a hint of booze!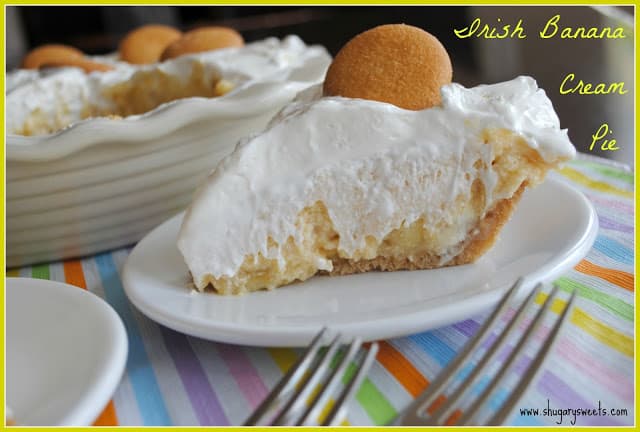 Macadamia nut crust, Chocolate Nutella filling and Whipped Cream topped with drunken cherries. Yes, please!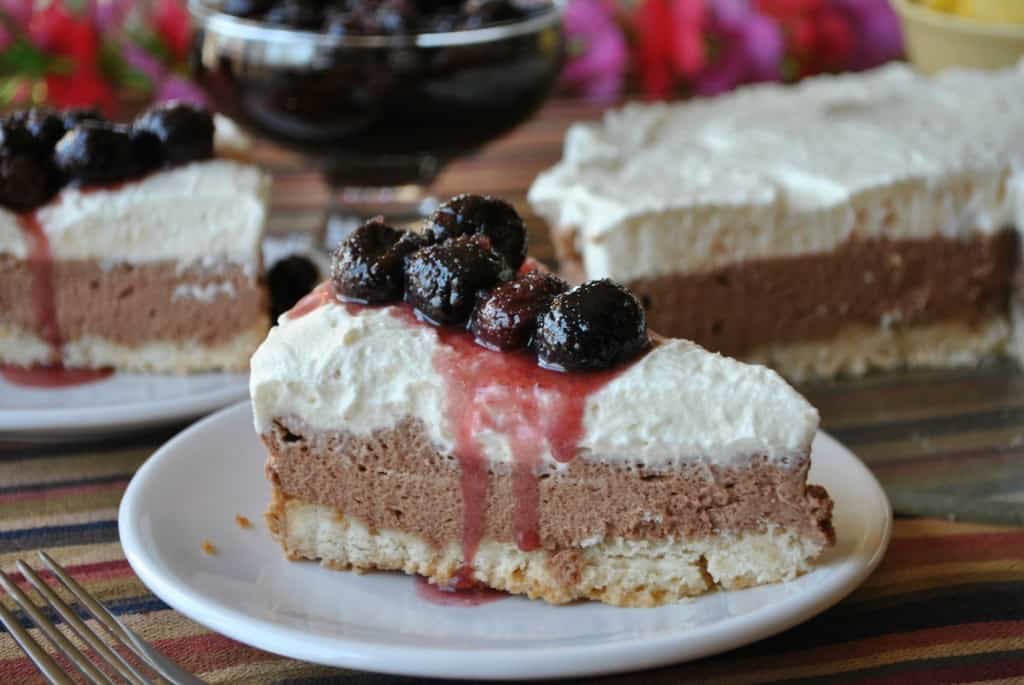 Looking to use up some candy bars? This Biscoff Candy Bar fudge is versatile and delish!!!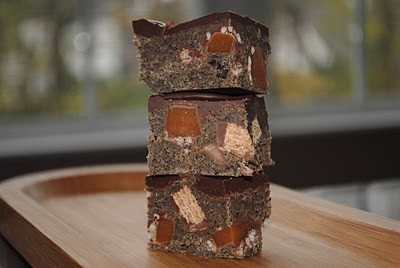 Here are some similar recipes from around the web….
Reese's Fudge Pie from Mandy's Recipe Box
Strawberry Banana Frozen Pie from What's Cooking, Love
Frozen Biscoff Pie from Crazy for Crust