Snicker Caramel Apple Salad recipe is the perfect dessert for your next potluck. Whether serving this to your family or a crowd, it's always a 5 star recipe!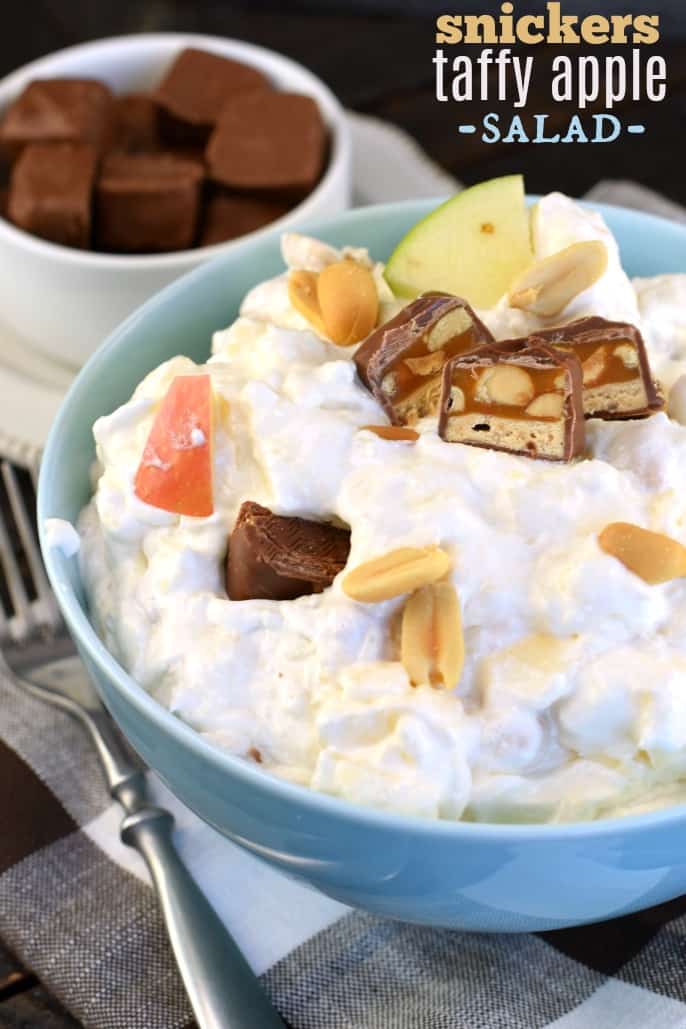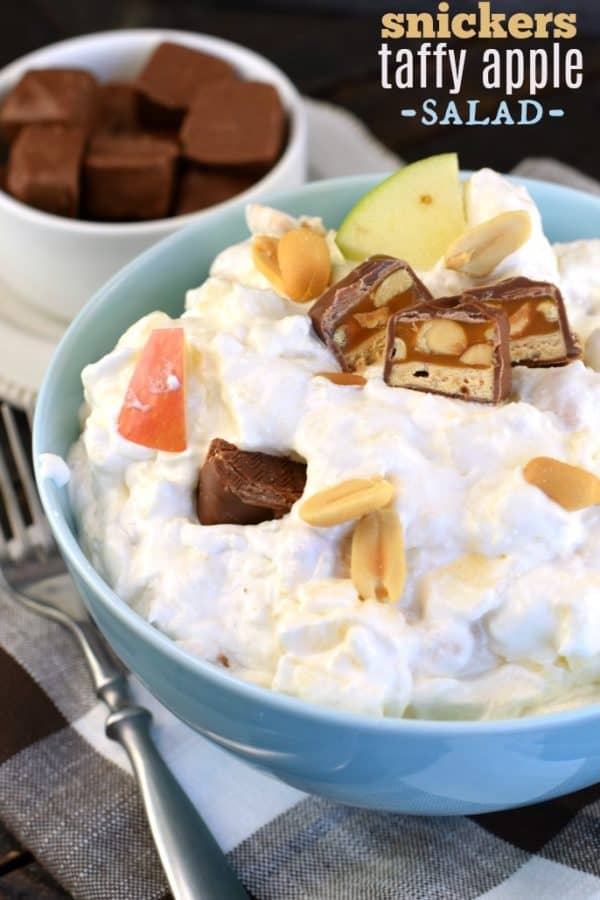 What is Snicker Salad?
Unlike a traditional green salad, Snickers Salad is a dessert salad made with apples, whipped cream, and peanuts and when combined (especially with candy bars) it tastes like a caramel apple.
You'll find many variations (like the traditional taffy apple salad) in church cookbooks, but this one is my favorite!
Much like a fruit salad, you'll love the sweetness of this classic side dish recipe!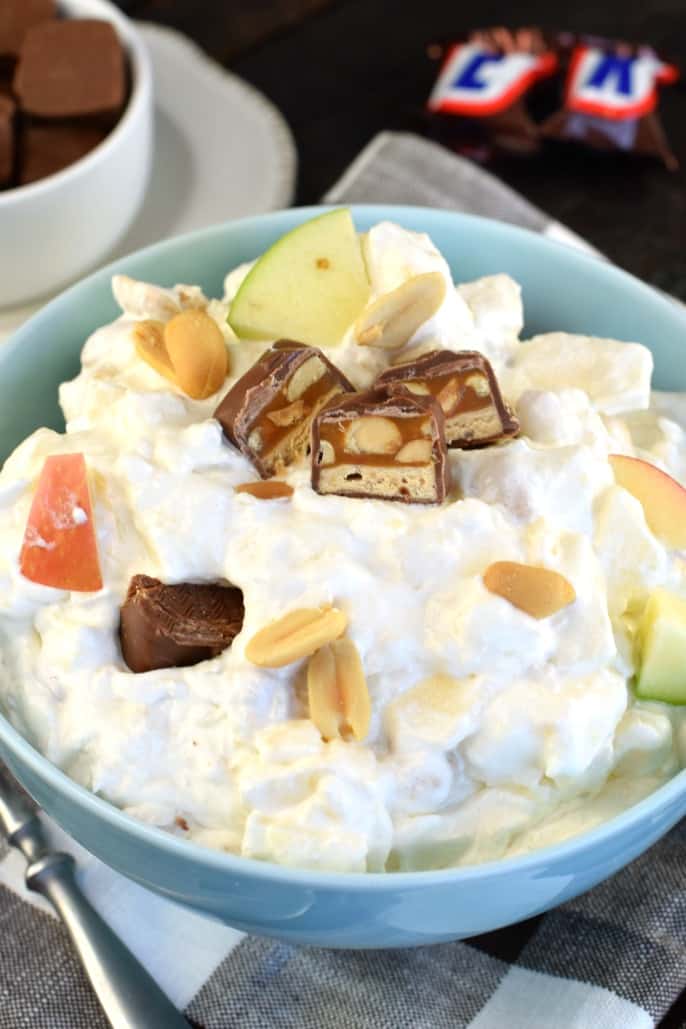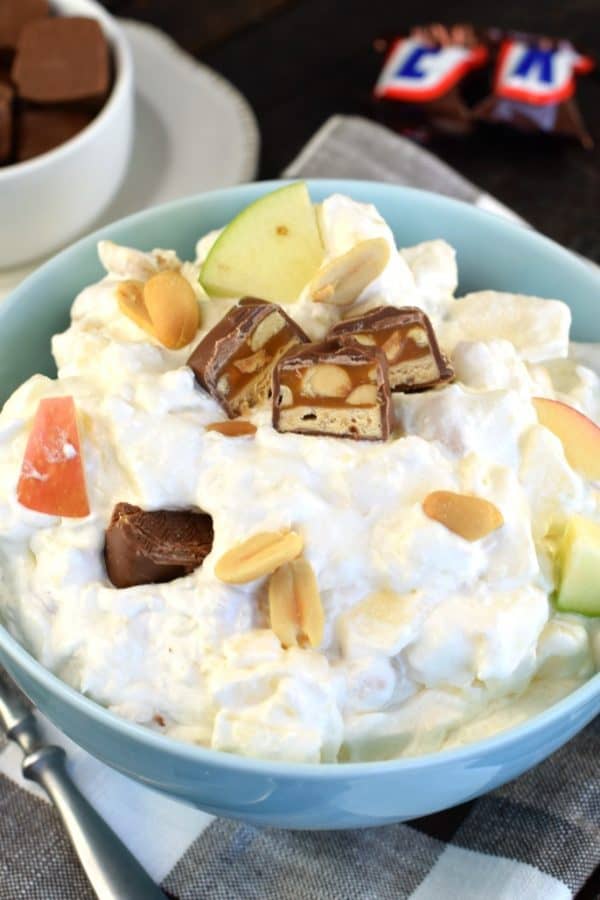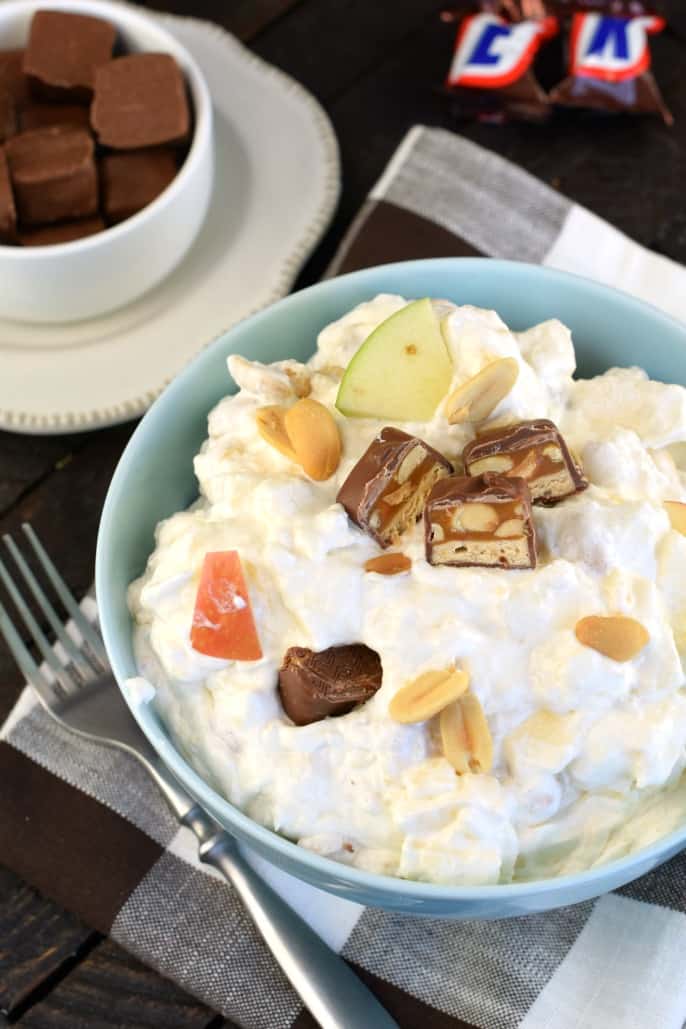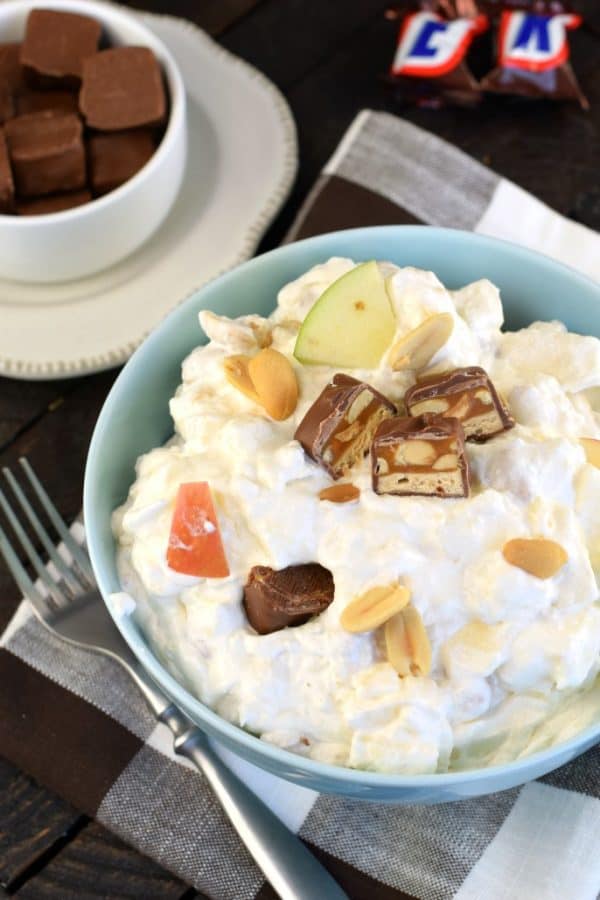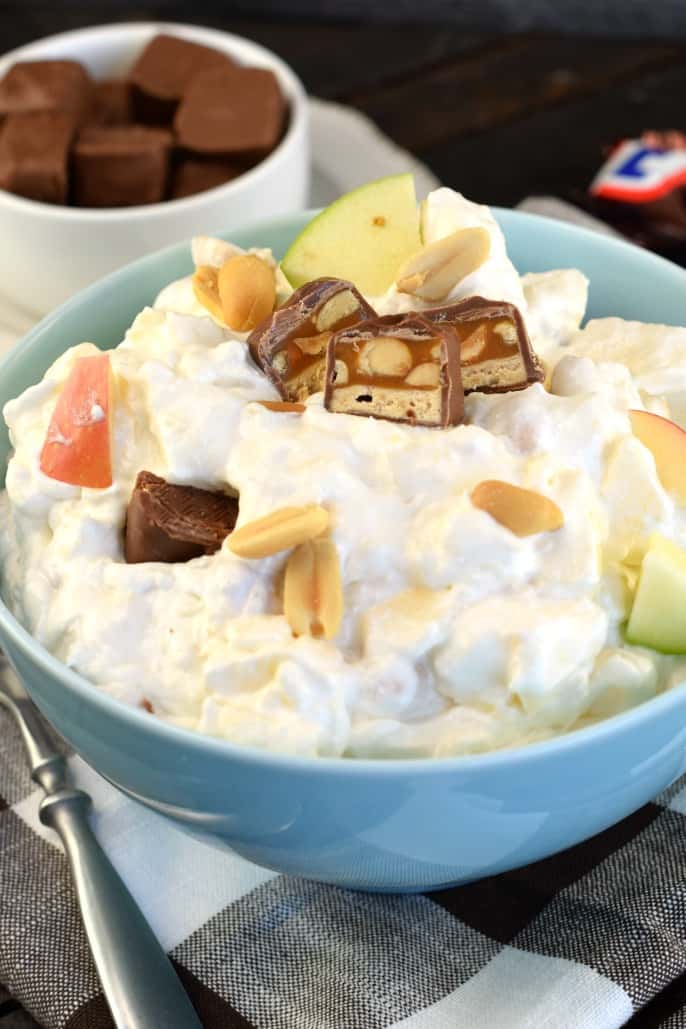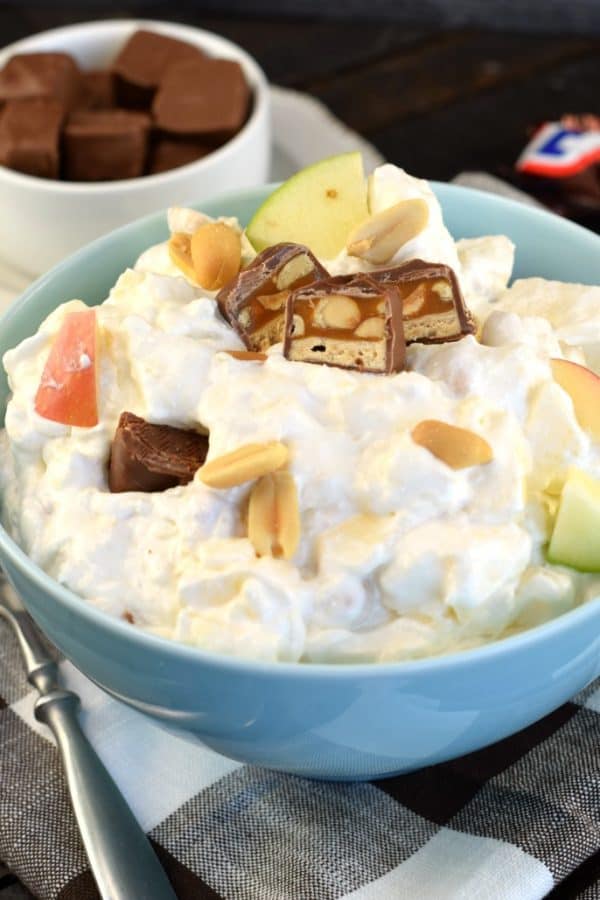 More Potluck Recipes