Looking for a treat that's delicious, yet easy enough to whip up in minutes? These Chocolate Chip Snicker's Bars have 4 ingredients and take minutes to bake! The hardest part is refrigerating them until they are ready to serve!
Be sure to sign up for my email…new recipes in your inbox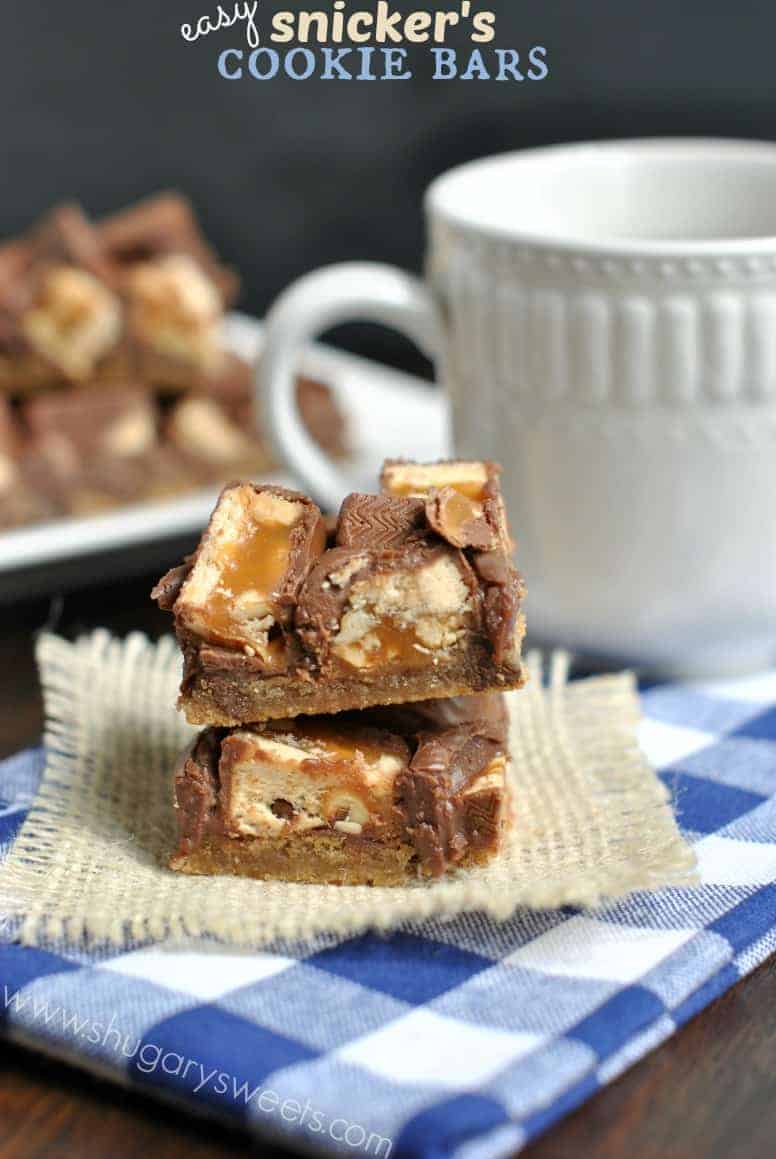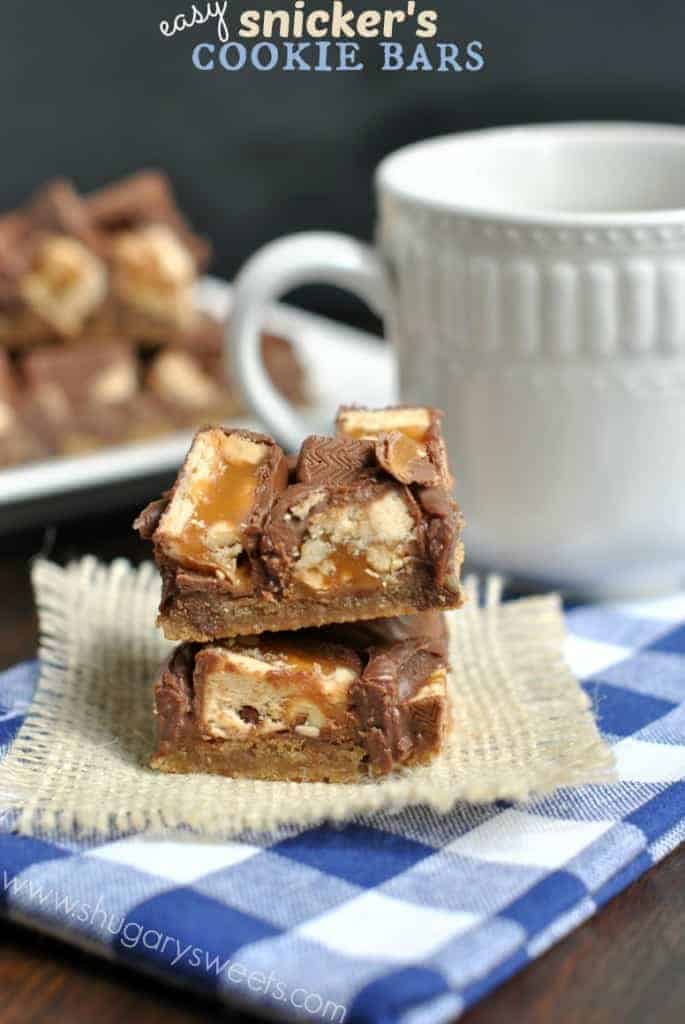 I'm taking a break from all the pumpkin and salted caramel recipes to give you haters an easy, NON fall recipe.
No, I'm not being judgy. Okay, maybe I am a little bit.
I got a funny email this week. I'd like to preface this by saying, I love getting emails from you all. Seriously. And comments below. You guys really know how to make my day.
Thank you!
So imagine my surprise, when I get this email: (my remarks are in italics….)
"Dear Amy (yes, it was spelled wrong…I'm used to it…mom, why did you make me Aimee???),
I love your blog! (I like the way this was starting….)
But I can't help but feel the need to write you to let you know I hate pumpkin. (wait. what?)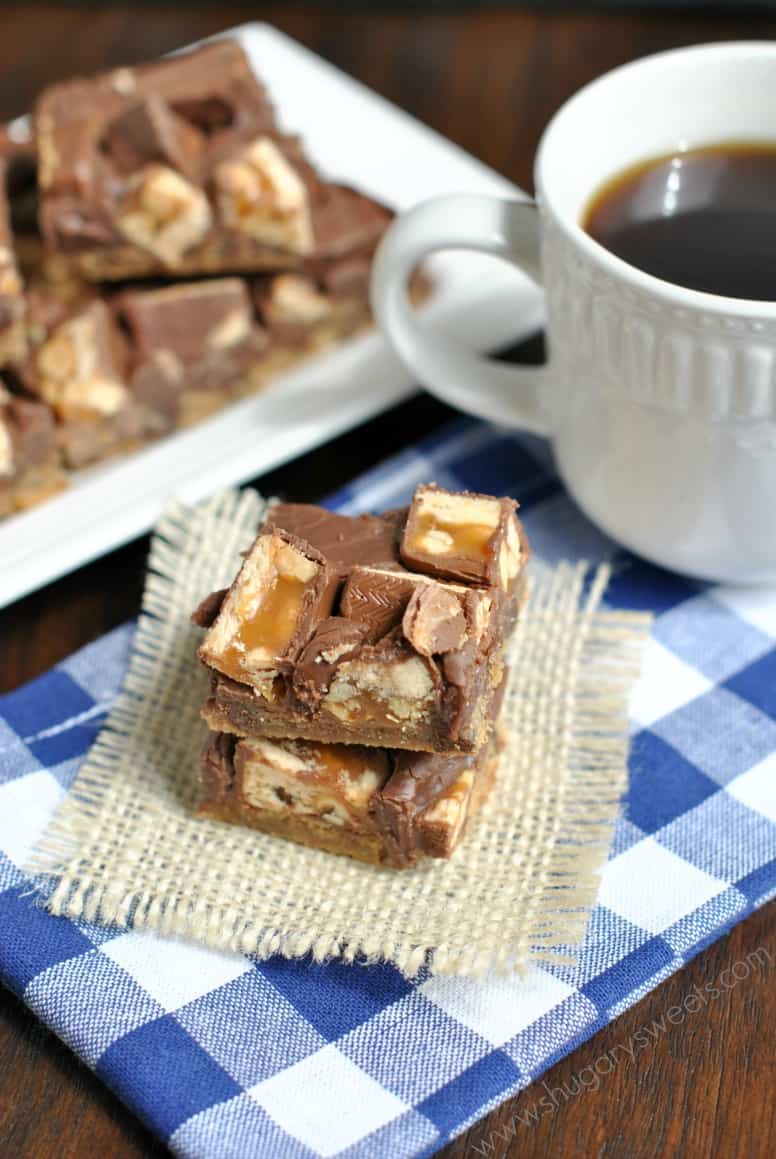 And salted caramel desserts seem weird. You put SALT on top of your cake! Why? (she was referring to this cake I believe. And ummm, what????)
I've decided to un-follow you on social media, and I will no longer subscribe to your email. (cause of the salt???)
I'd like it instead if you could just email the recipes that have chocolate (no pumpkin, no caramel, and no apples in them please). That way I can decide if I want to print the recipe. (bwahahaha. I hate to laugh, but what???? You could just get my emails and delete the ones you don't like???)
I look forward to following you on Instagram however, because you don't bother me much there. (thank you?)
Please try to limit the emails to one per week though. You can put more than one recipe in each if you'd like. (thank you?)
Your "kinda" fan,
Shelly " (name crossed out to maintain their identity)
Thoughts on this one guys? Be nice!
No seriously. Was this email for real? Shelly if you're reading this…today's recipe is not for you. There's chocolate, but I've added Snicker's bars, and they have caramel. However, I must say you are totally missing out because these bad boys are DEEE-LICIOUS. And just 4 ingredients.
I used Pillsbury Chocolate Chip Cookie Dough as the base. You can make your own, but I occasionally like the convenience of these easy cookie dough rolls. And you'll be topping it with a smooth, creamy fudge layers and chopped candy. Ain't nobody gonna complain 'bout dat! Well, except Shelly. But I'm not emailing her this recipe so she'll never know!
ENJOY!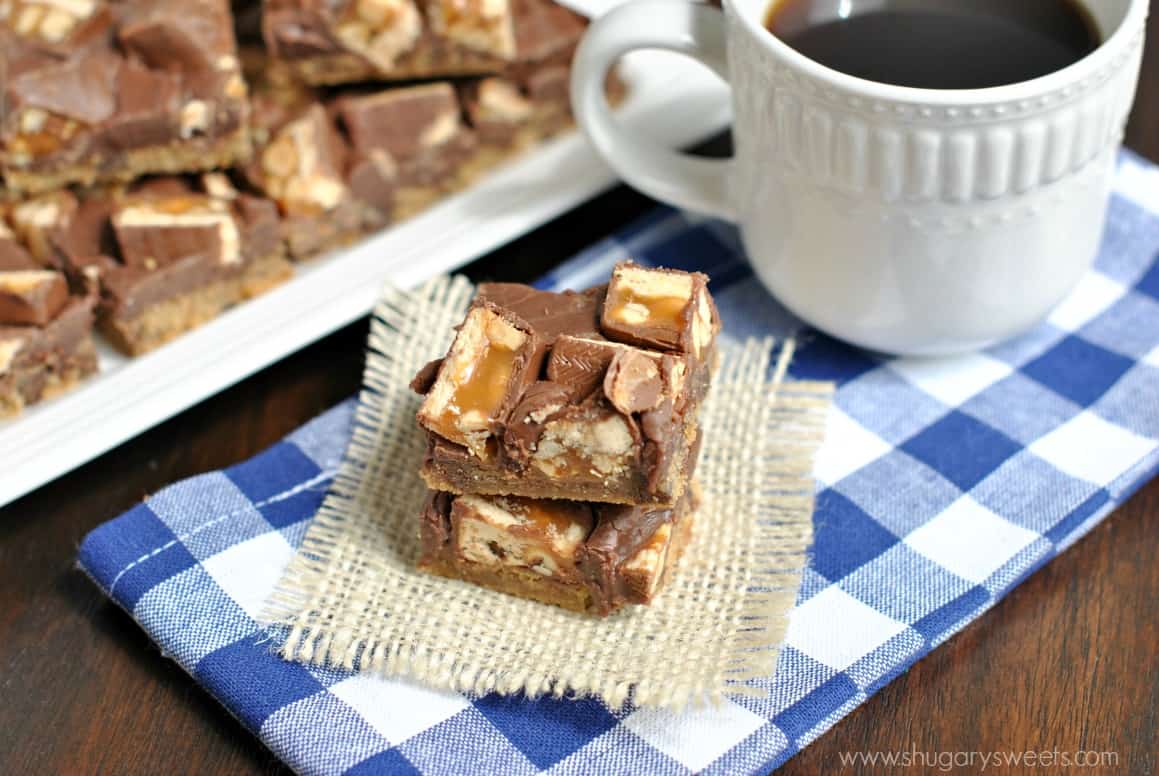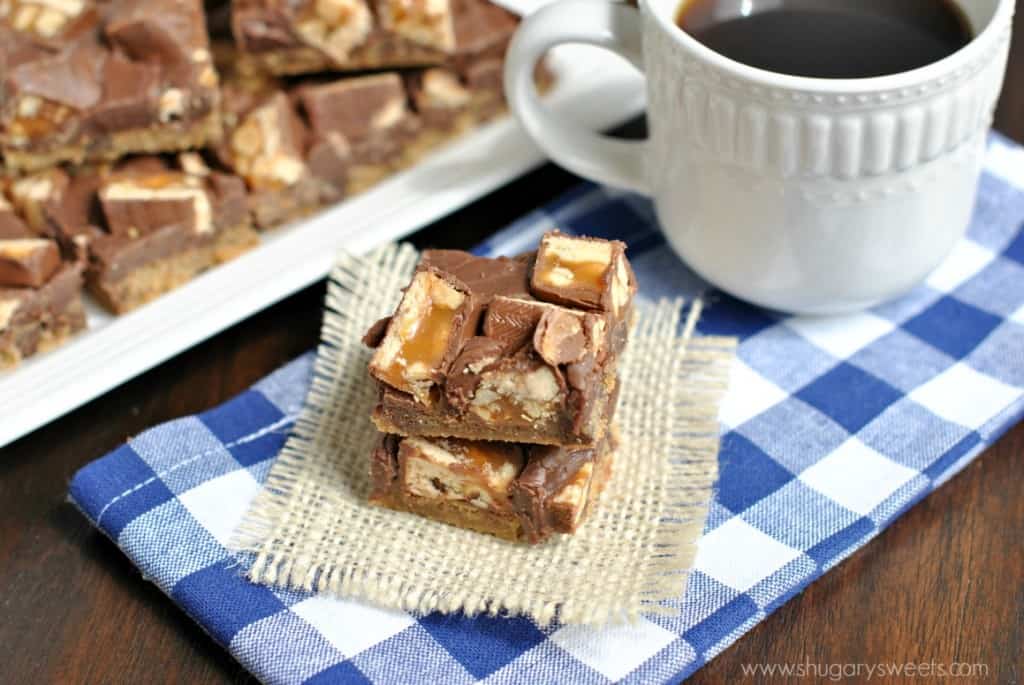 Connect with Shugary Sweets! Be sure to follow me on my social media, so you never miss a post!
Facebook | Twitter | Google+ | Pinterest | instagram | Bloglovin'
 Love cookie bars? Here are a few of my favorite cookie bars with candy toppings!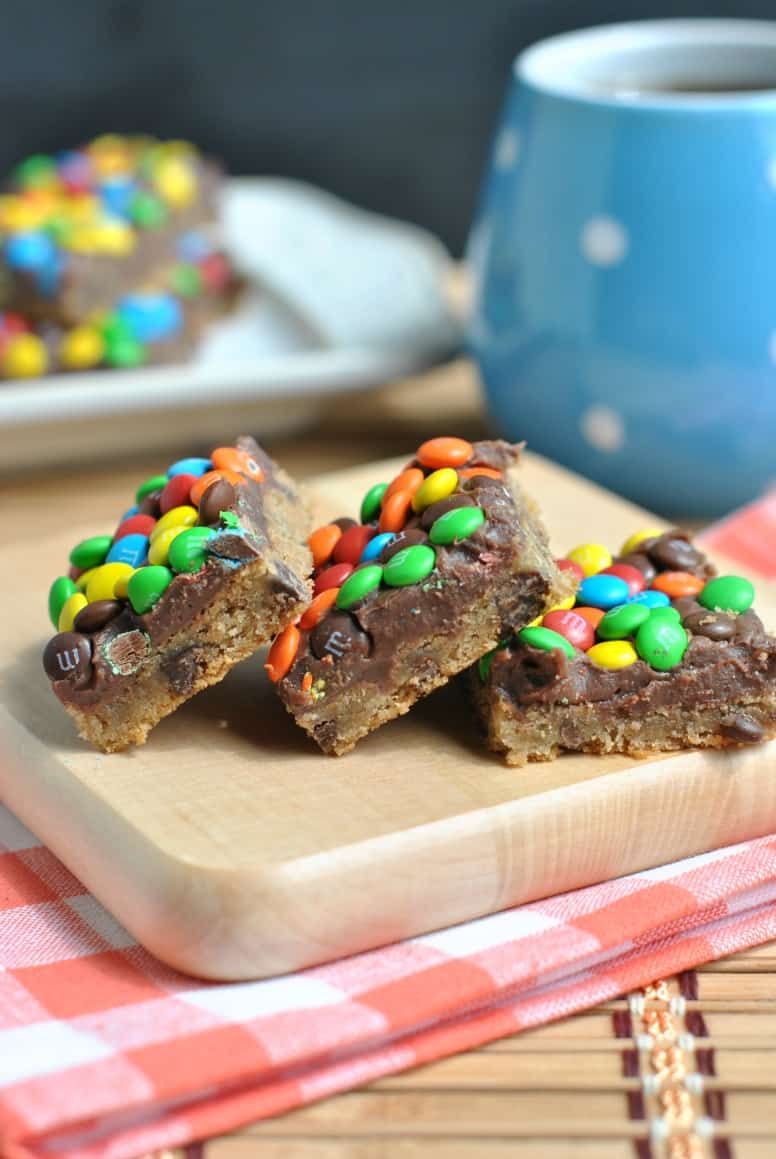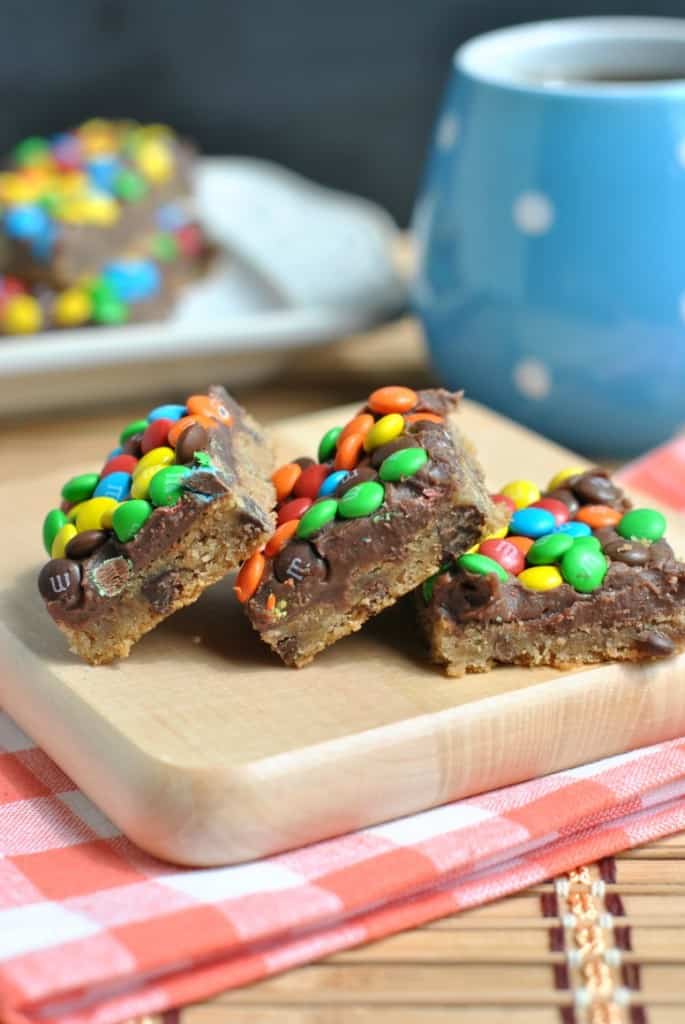 Rainbow Fudge Cookie Bars: another simple, 4 ingredient treat!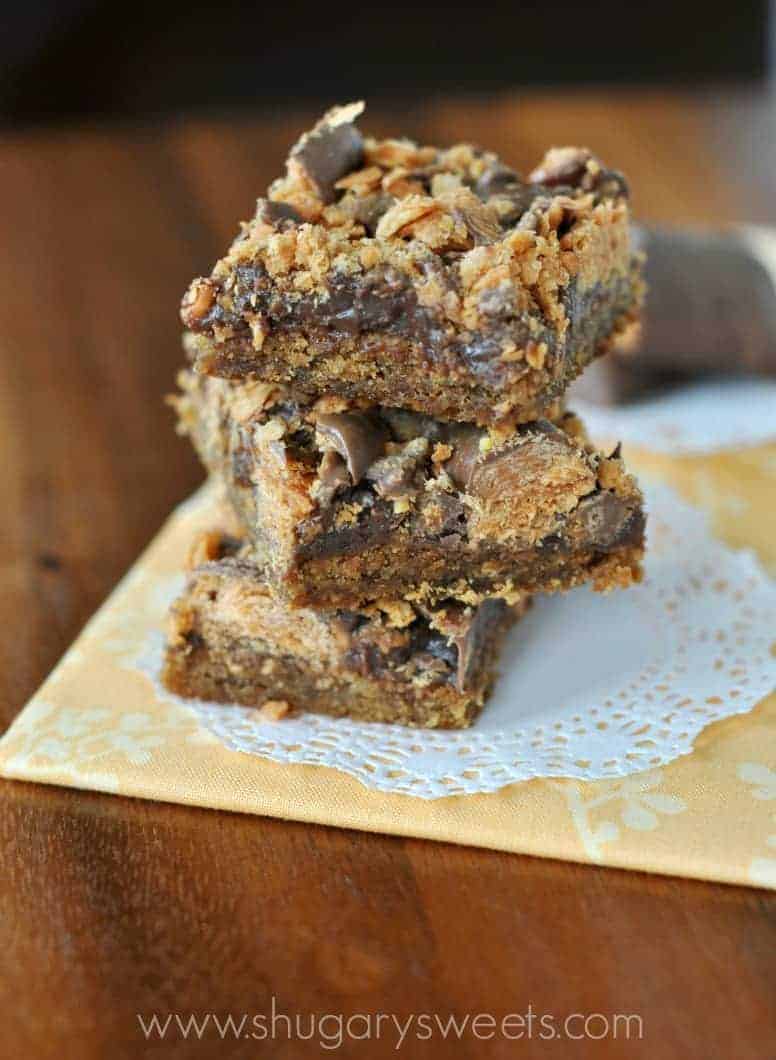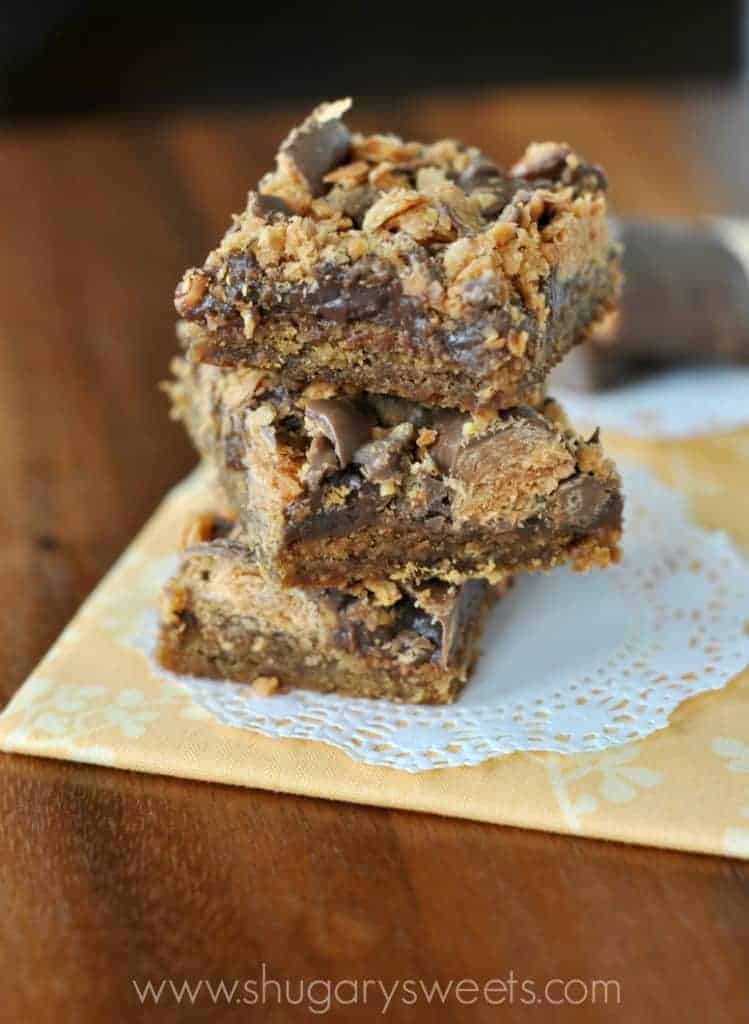 Butterfinger Bars: chewy cookie base topped with fudge and crushed Butterfingers
Whopper Cookie Bars: malted cookie base with crushed Whoppers! One of my favorites!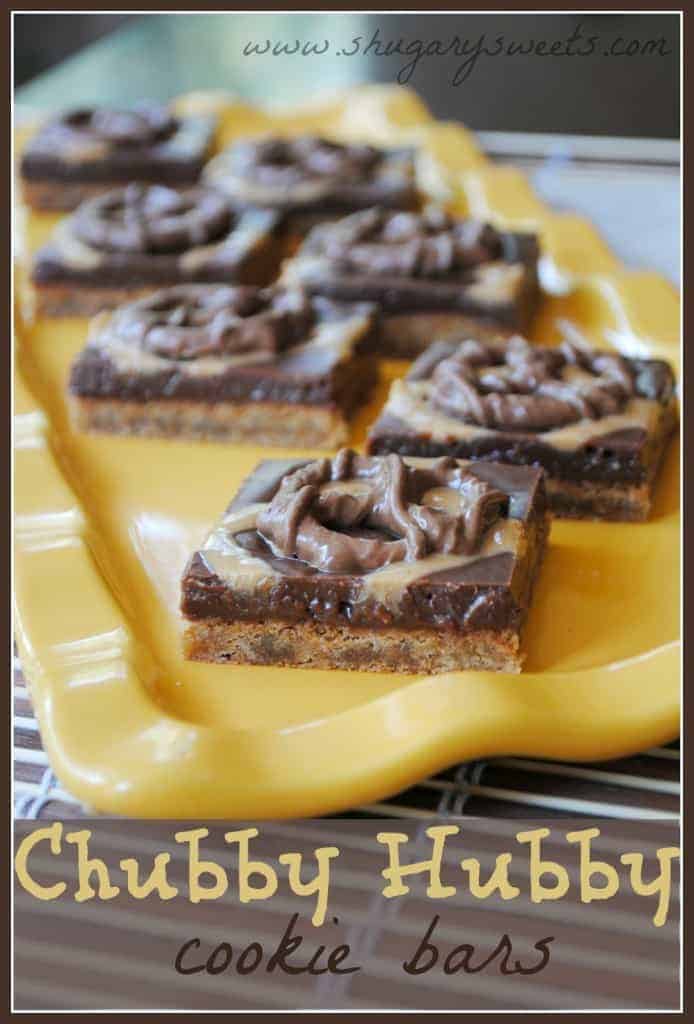 Chubby Hubby Cookie Bars: another chewy cookie base topped with fudge, peanut butter and chocolate covered pretzels!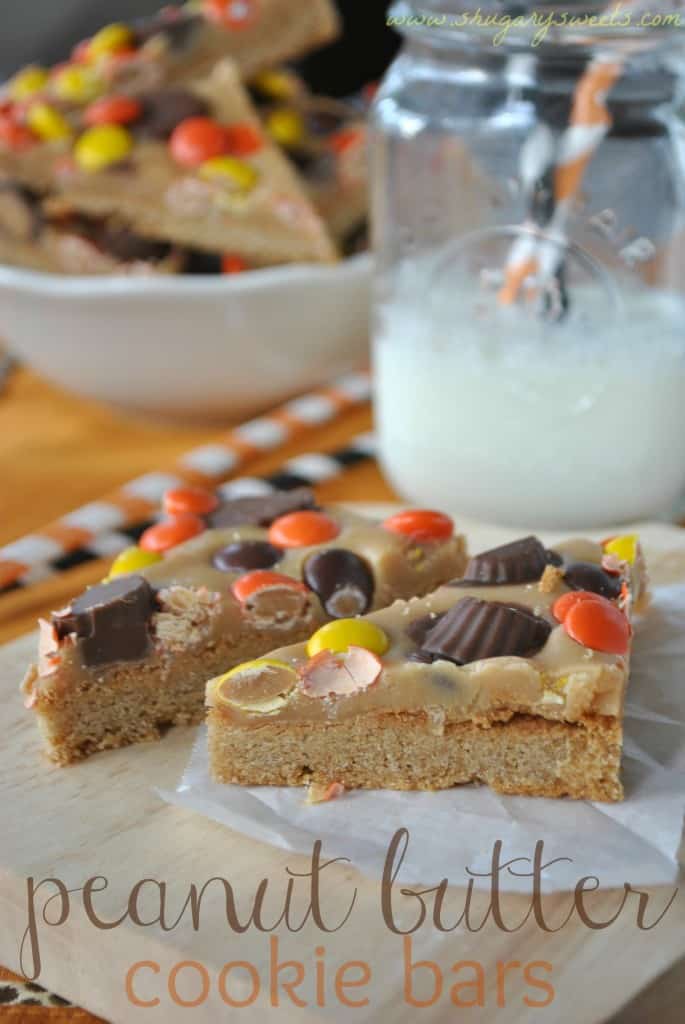 Peanut Butter Bars: chewy peanut butter cookie bars topped with a creamy peanut butter fudge and lots of Reese's candy!