Looking for a treat that's delicious, yet easy enough to whip up in minutes? These Chocolate Chip Snicker's Bars take just minutes to bake with four ingredients! The perfect dessert for busy bakers and Snickers candy lovers alike.
If you love making easy bar recipes, be sure to give these gooey, fudgy Chocolate Chip Peanut Butter Bars a try! Or try some light and fresh lemon bars for a burst of citrus flavor.
Why this Recipe Works
Everyone knows cookie bars are easier than drop and bake cookies. So why not give these SNICKERS bars a try next.
Ingredient Notes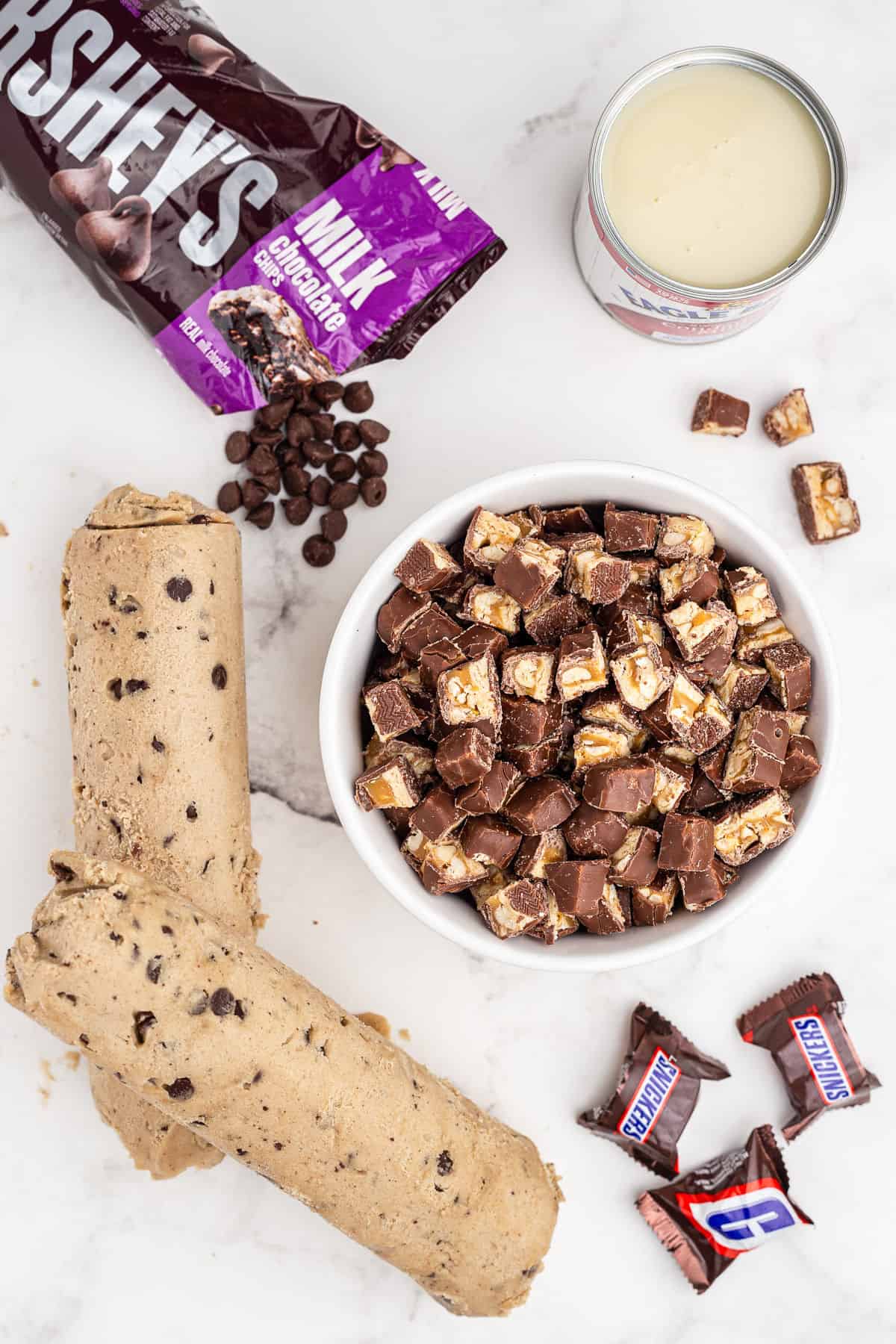 Easy Instructions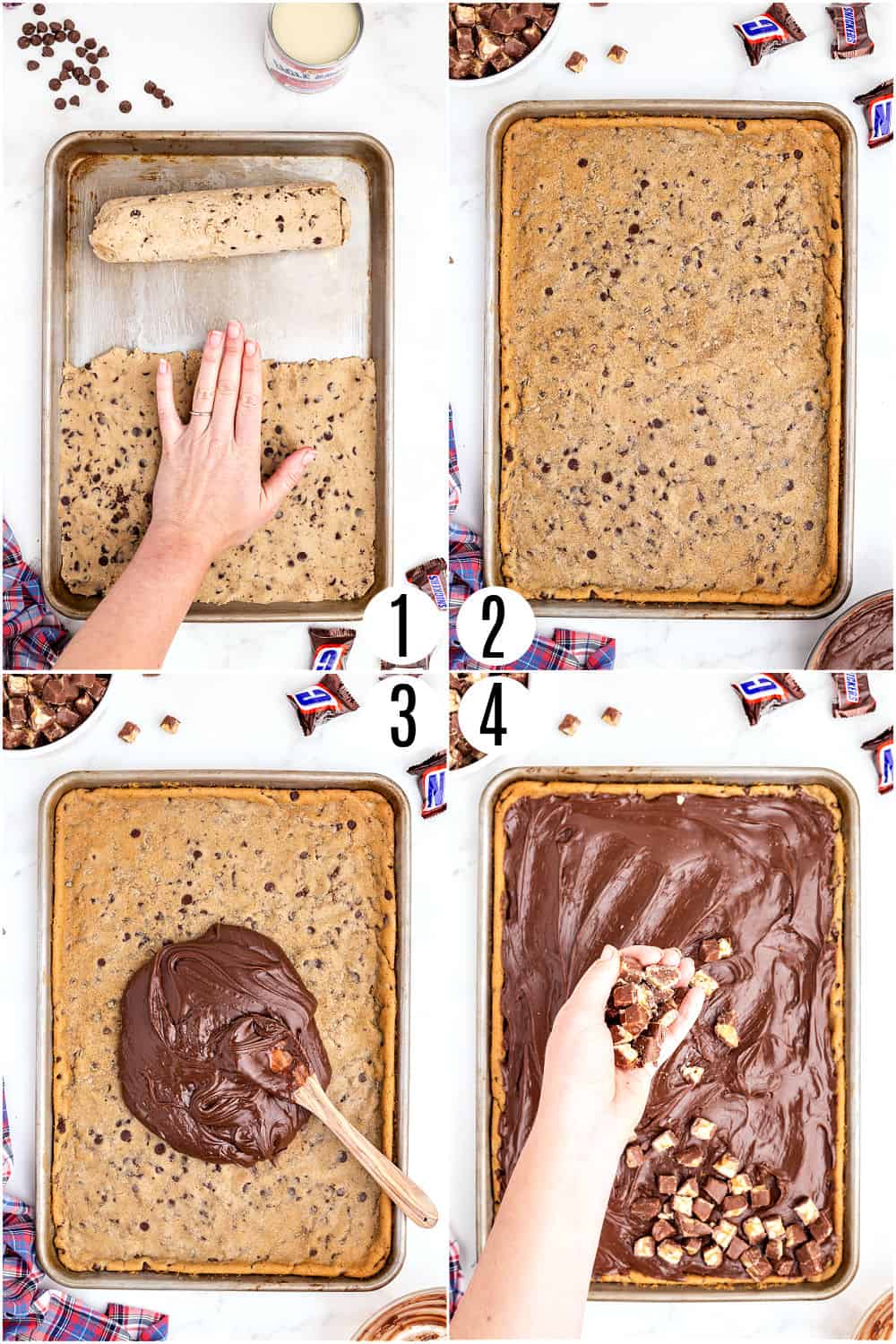 Bake the cookie dough:
Spread the dough into a greased baking sheet. Bake for 15 minutes and let it cool a bit.
Add the snickers topping:
Melt the chocolate morsels with sweetened condensed milk in the microwave. Spread this mixture evenly over the cookie crust.
Sprinkle with the chopped snickers immediately. Refrigerate for about 2 hours or up to overnight.
Cut into bars and serve.
Tips and Tricks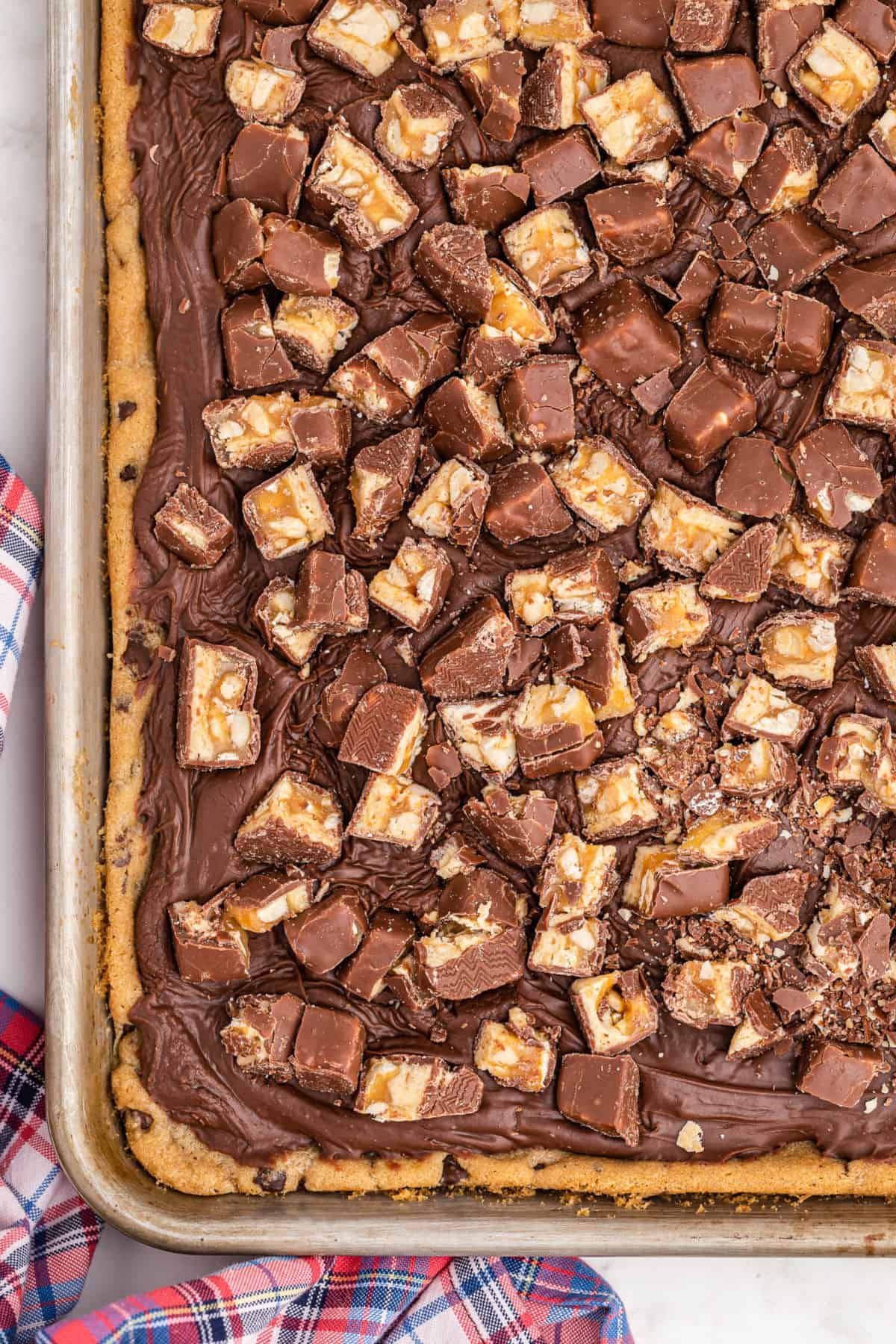 Recipe FAQs
Do you cut chocolate chip bars before or after refrigerating them?
I cut my snickers chocolate chip bars after chilling. This gives the fudge layer time to set up and hold its shape when you slice it.
Can I use dark chocolate morsels instead of milk chocolate?
You sure can, if you love the taste of dark chocolate. You can even use white chocolate in this recipe. We support chocolate in all of its forms here!
How far in advance can I make cookie bars?
You can make cookie bars as many as 3 days in advance. I like to prep them the day before serving and let them set up overnight. If you do that, make sure to cover the pan with plastic wrap or foil to prevent them from drying out.
How much cookie dough do you need?
I use a 30 oz package of cookie dough. This is about the equivalent to one standard batch of homemade dough that yields 3 dozen cookies. Just make sure you have enough dough to evenly cover your whole baking sheet.
More Cookie Bars
Can't decide between cookie bars or Snickers? Make them both! These Chocolate Chip Snickers Bars are full of nutty, chocolatey flavors with swirl of caramel.