Sweet Coconut Truffles are perfect for Easter, or any time of year! You're only a couple ingredients away from one of these awesome treats!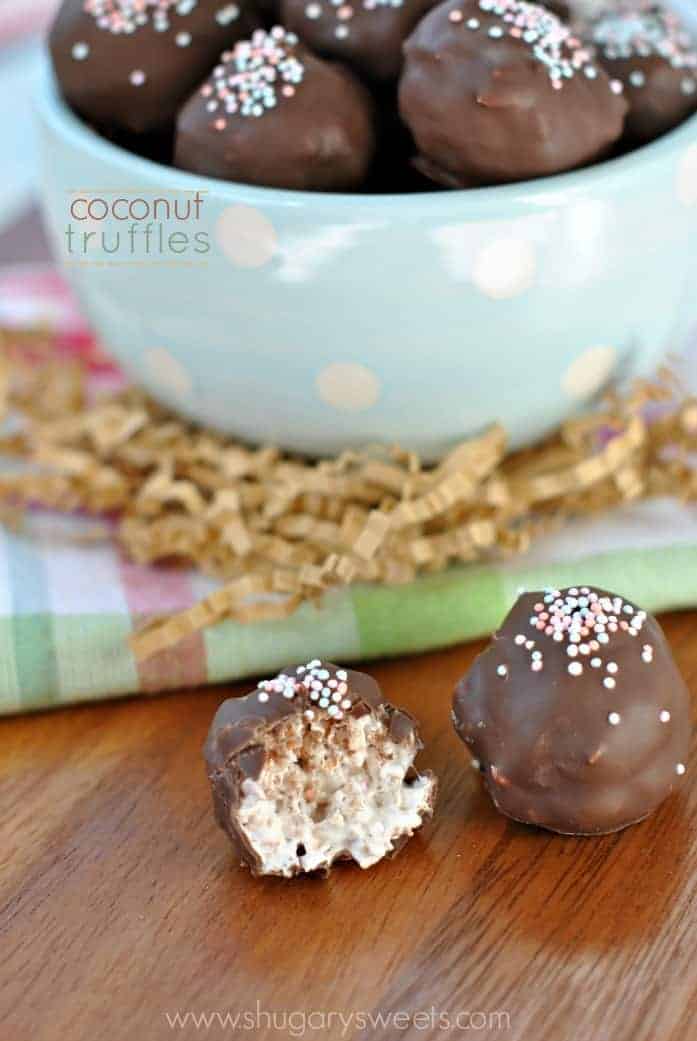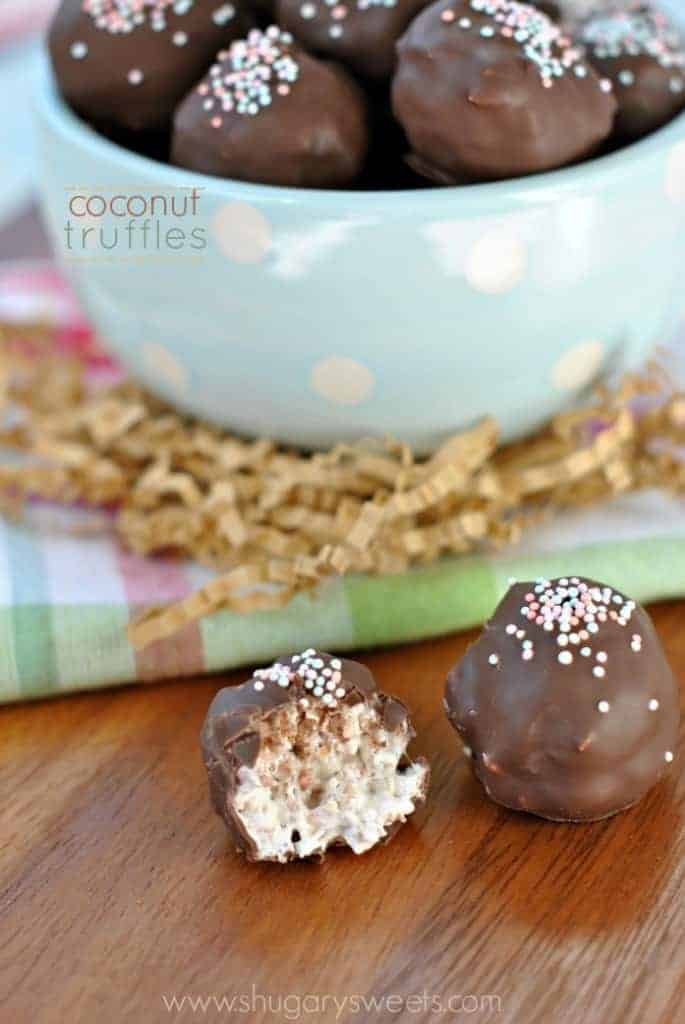 Who here presses their fingers into a box of chocolates to see what's in the center? Raise your hand!
It's not often that I get a box of chocolates, but when I do, it's the first thing I do. Press my finger into the bottom to see what's in the center. I could take a bite out of it, but the fear of biting into the unknown keeps me from going that route. It's not that I don't like what's in the center of the candies, I just like to know in advance what I'm biting into.
If it's coconut, I want to know. If it's caramel, sign me up, but I want to know ahead of time! Chocolate covered cherry truffle? Yum, but please, no surprises.
Today, I've got a delicious Coconut Cream Truffle, just for you. Just in time for Easter. No surprises here. Just delicious toasted coconut with a chocolate coating. Add some sprinkles for festive color. Or top it with extra toasted coconut so people know JUST what to expect on the inside.
Oh, and Mother's Day is coming soon. These would be perfect wrapped up in a beautiful box tied with ribbon for mom.
Need a teacher gift? Got ya covered. Wrap up an assortment of truffles…in addition to these coconut truffles you can add some Peanut Butter Cookie Dough Truffles, Snickerdoodle Cookie Dough Truffles, and Dark Chocolate Coconut Truffles.
I shared these Coconut Truffles over at Food Fanatic today, go check it out!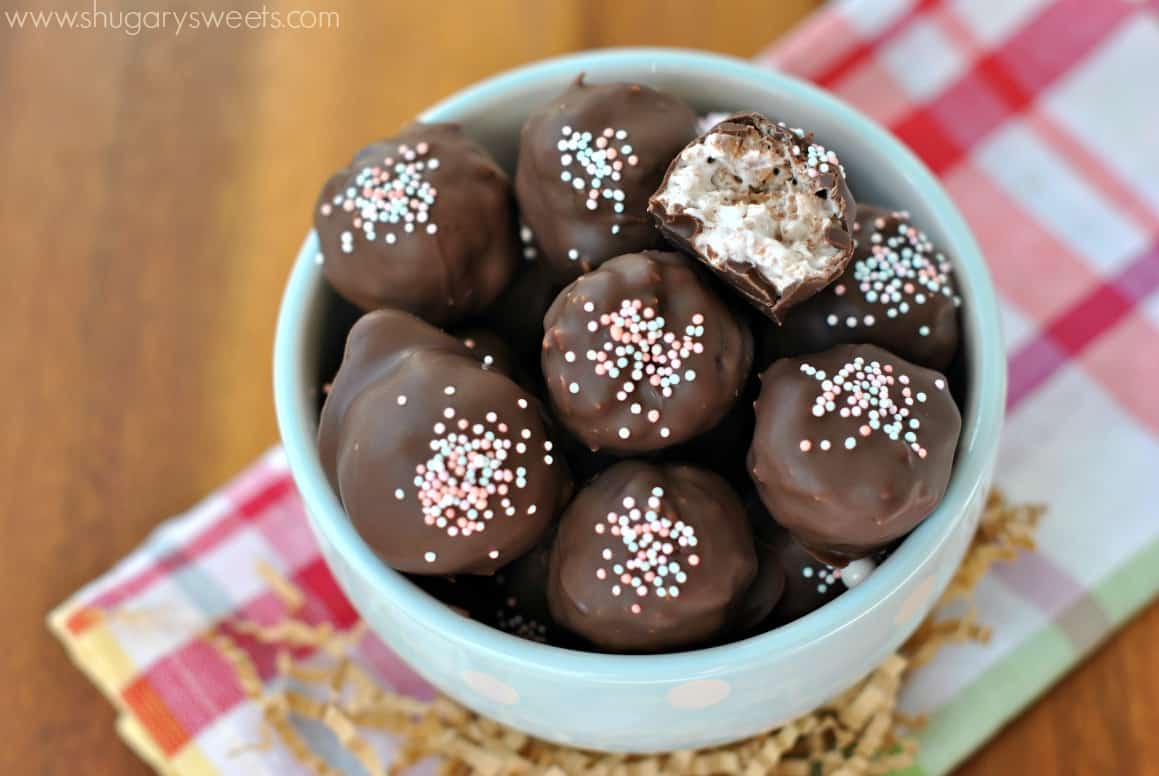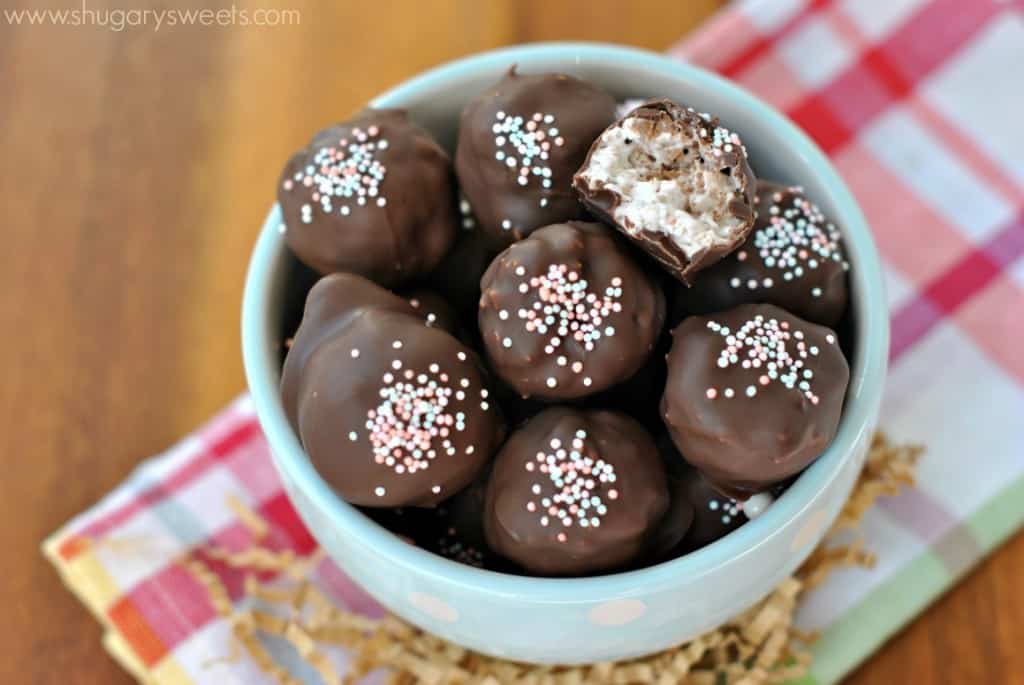 Connect with Shugary Sweets! Be sure to follow me on my social media, so you never miss a post!
Pinterest | instagram | Bloglovin'