Buttercream Truffles came out of the need to use up extra frosting. Creamy vanilla filling dipped in rich chocolate for a delicious treat.
Love truffles? Our easy chocolate truffles are one of the best treats you'll make this holiday season! Try our cookie dough truffles for a tasty no bake dessert.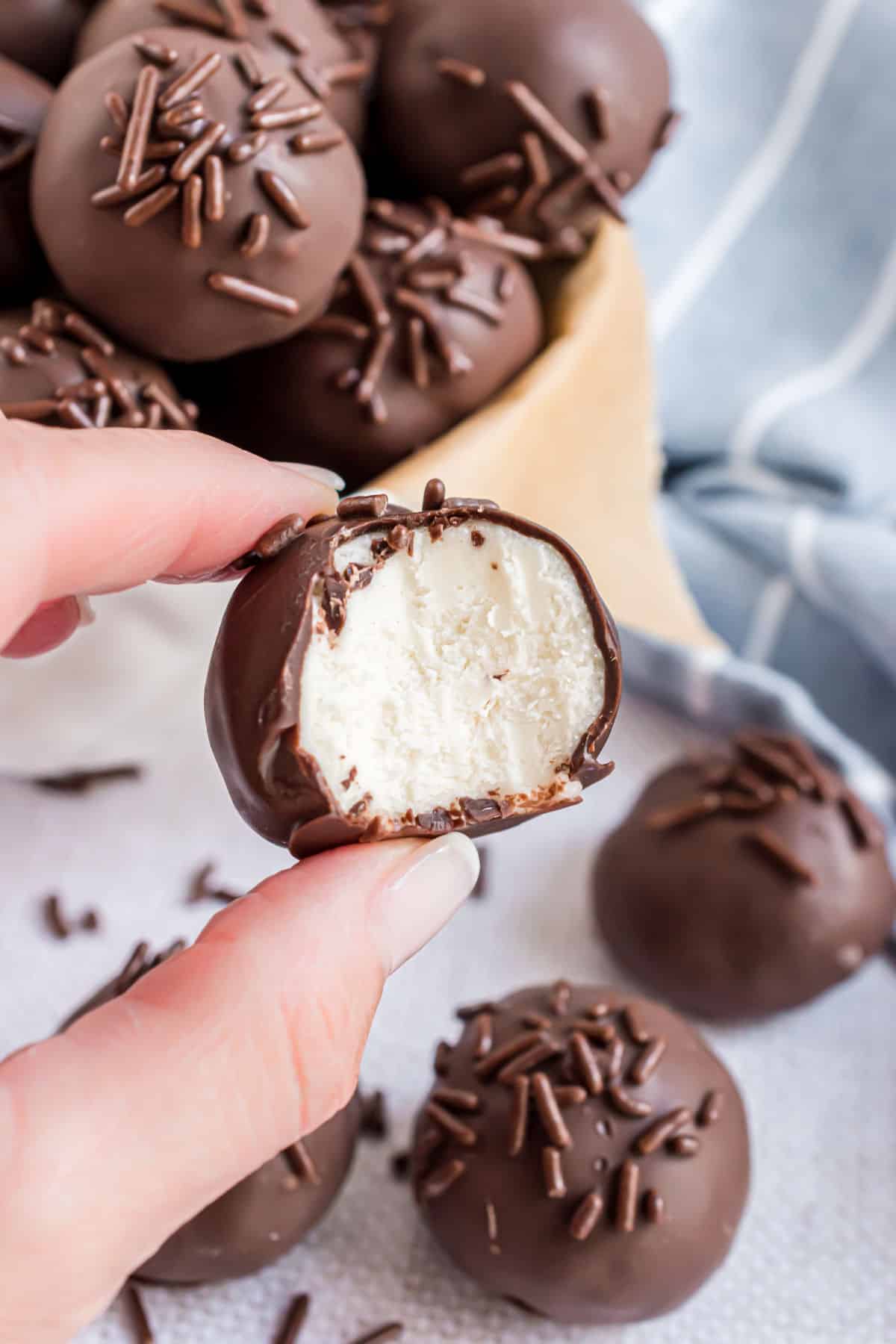 Why This Recipe is Best
These truffles feature a rich buttercream frosting on the inside with a crunchy chocolate coating on the outside for the ultimate dessert!
These truffles are easy to make and perfect for a quick sweet treat. Plus, don't we all just want to eat frosting by the spoonful? This is basically a fancier – and tastier – way to do just that.
Ingredient Notes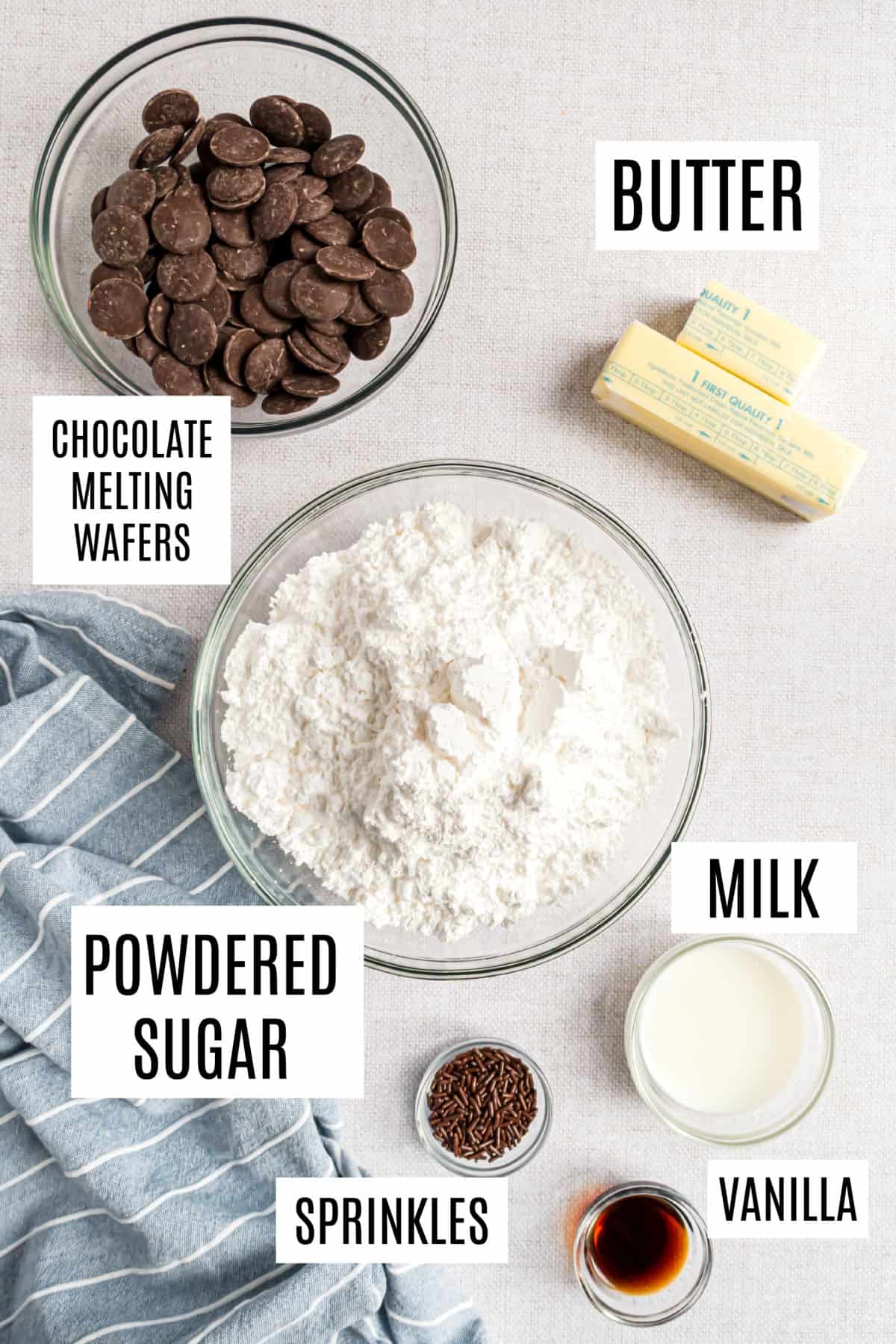 Easy Instructions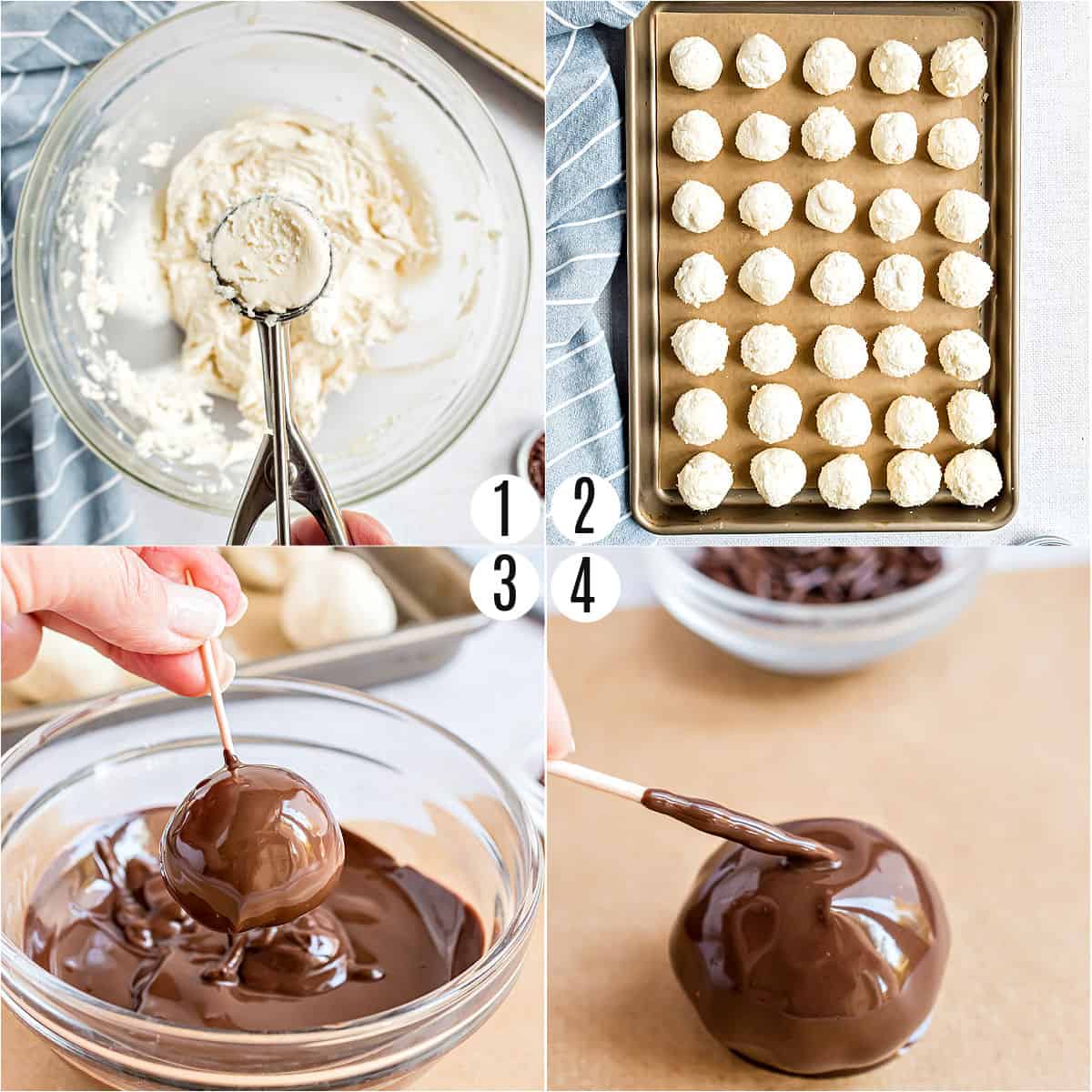 Make the buttercream frosting. Beat the butter, vanilla and powdered sugar together until smooth. Add the milk and beat for another 2-3 minutes, until fluffy. Cover and refrigerate for at least 1 hour.
Scoop and freeze. Scoop the frosting into balls, about a tablespoon for each, and place on a parchment paper lined baking sheet. Freeze for 30 minutes.
Dip the truffles. Melt the chocolate wafers according to package directions. Using a toothpick, dip each truffle ball into the melted chocolate, tapping on the side of the bowl to remove the excess.
Decorate. Drop onto parchment paper, add sprinkles, and repeat.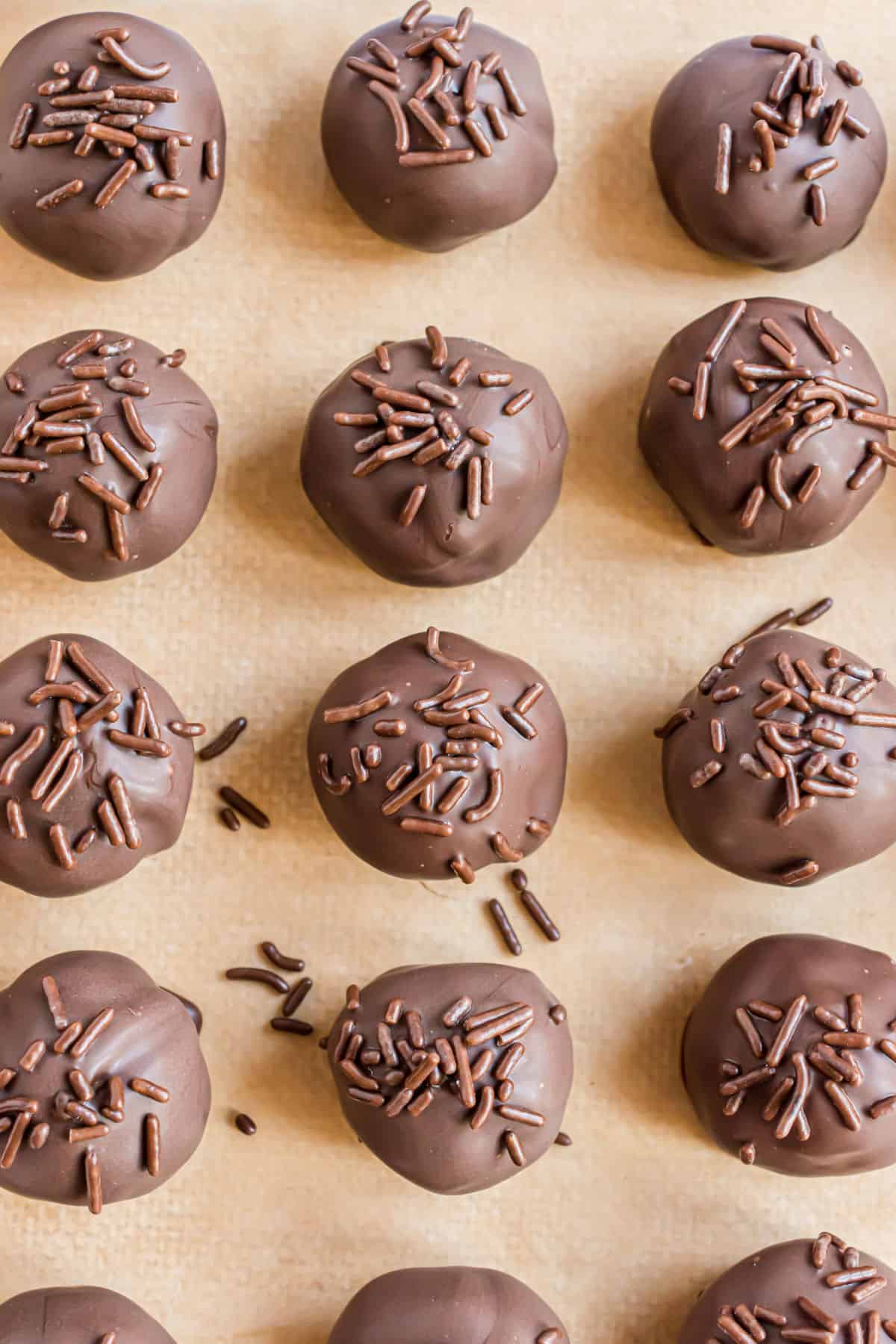 Tips and Tricks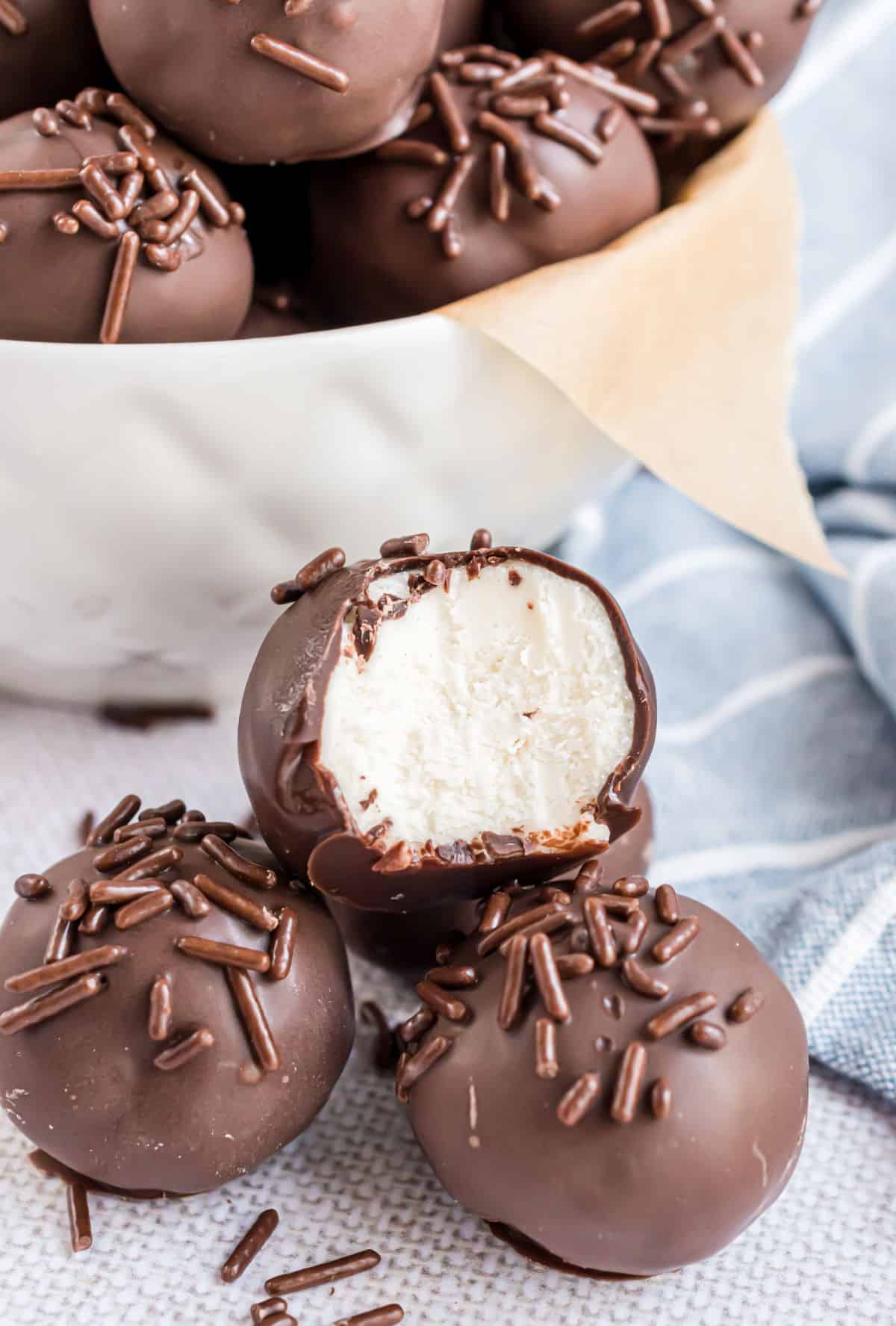 Recipe FAQs
What kind of melting wafers are best?
I use Ghiradelli dark chocolate melting wafers for these truffles. They can be found at most grocery stores in the aisle with the chocolate chips. You could also use a chocolate bark for the chocolate candy coating. I like to heat mine in the microwave but you can also use a double boiler if you prefer.
How do I store buttercream truffles?
You can store buttercream truffles in the refrigerator for up to 5 days or in the freezer for 3 months.
Can I freeze truffles?
Yes, you can freeze truffles in an airtight container for up to 3 months, either with or without the chocolate coating.
More Easy Dessert Recipes