These Mint Chocolate Chip Truffles have a soft, creamy mint chocolate chip center and are coated in decadent chocolate! What are you waiting for? Go make some today!
If you love candy, try our easiest chocolate truffle recipe! Creamy and fudgy, it's always a hit. Or give our buttercream truffles a try, made with a frosting filling, they're easy and delicious.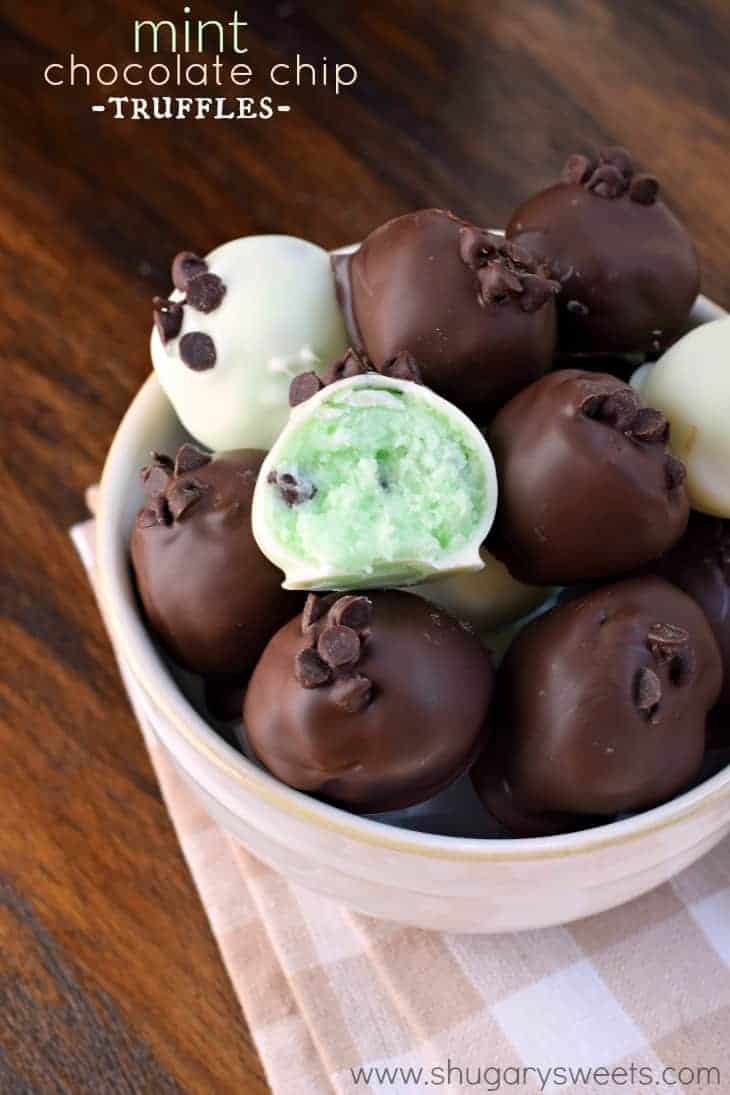 Why This Recipe is Best
Homemade truffles are really easy to make, promise!
These truffles feature a soft, smooth mint chocolate chip center with a crunchy chocolate coating on the outside for a really delicious combination!
Give our raspberry truffles a try next. Dipped in dark chocolate they're perfect for holidays.
Ingredient Notes
Easy Instructions
STEP 1. Make the mint filling. Beat the cream cheese and butter until fluffy. Add the sugar, peppermint extract and food coloring and beat until well combined. Fold in the mini chocolate morsels.
STEP 2. Scoop and freeze. Scoop the batter into balls, about a tablespoon for each, and place on a parchment paper lined baking sheet. Freeze for an hour (or longer).
STEP 3. Make the truffles. Using a toothpick, dip each truffle ball into the melted chocolate, tapping on the side of the bowl to remove the excess. Drop onto parchment paper and garnish with extra mini chocolate morsels, if desired.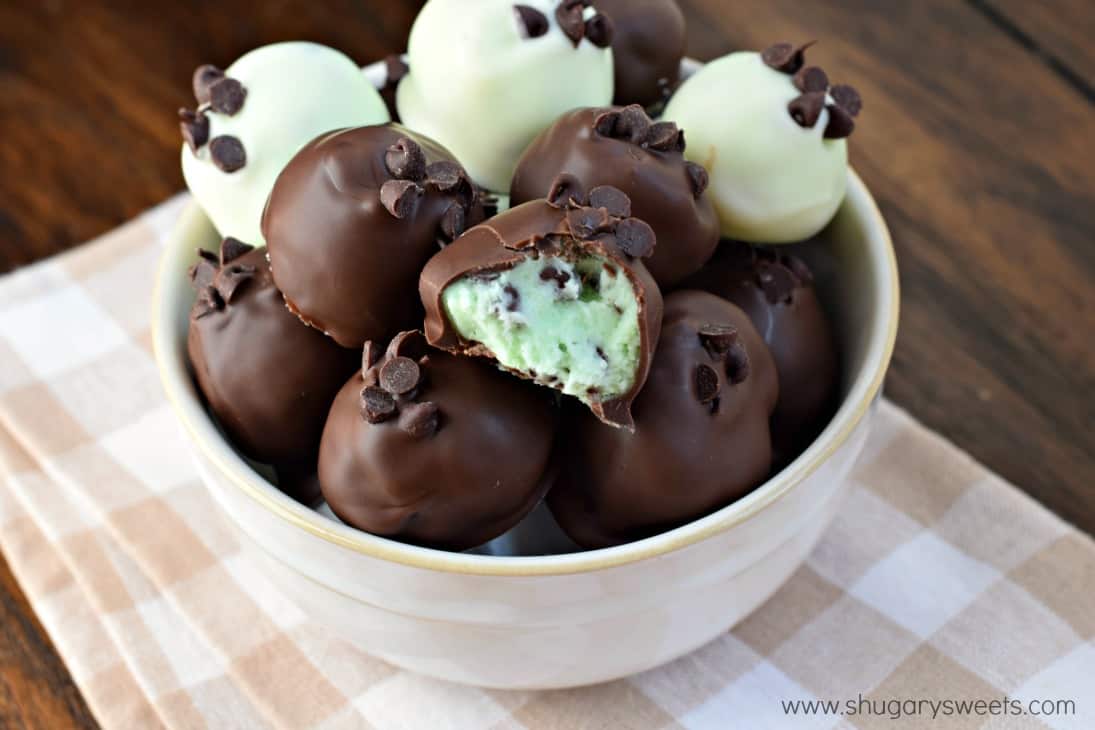 Tips and Tricks
Recipe FAQs
Why type of chocolate coating is best?
I use Ghiradelli melting wafers for my chocolate coating, but any brand will do. They can be found in the baking aisle at most grocery stores. You can also use dark chocolate or white chocolate bark for the coating.
How do I store mint chocolate chip truffles?
These truffles will keep in a covered container in the refrigerator for up to 1 week, if they last that long.
Can I freeze truffles?
Yes, you can freeze truffles in an airtight container for up to 3 months, either with or without the chocolate candy coating.
More Easy Dessert Recipes