Next time you are craving S'mores, try making these individual S'more Cheesecakes! All the flavor of a S'mores with no campfire needed!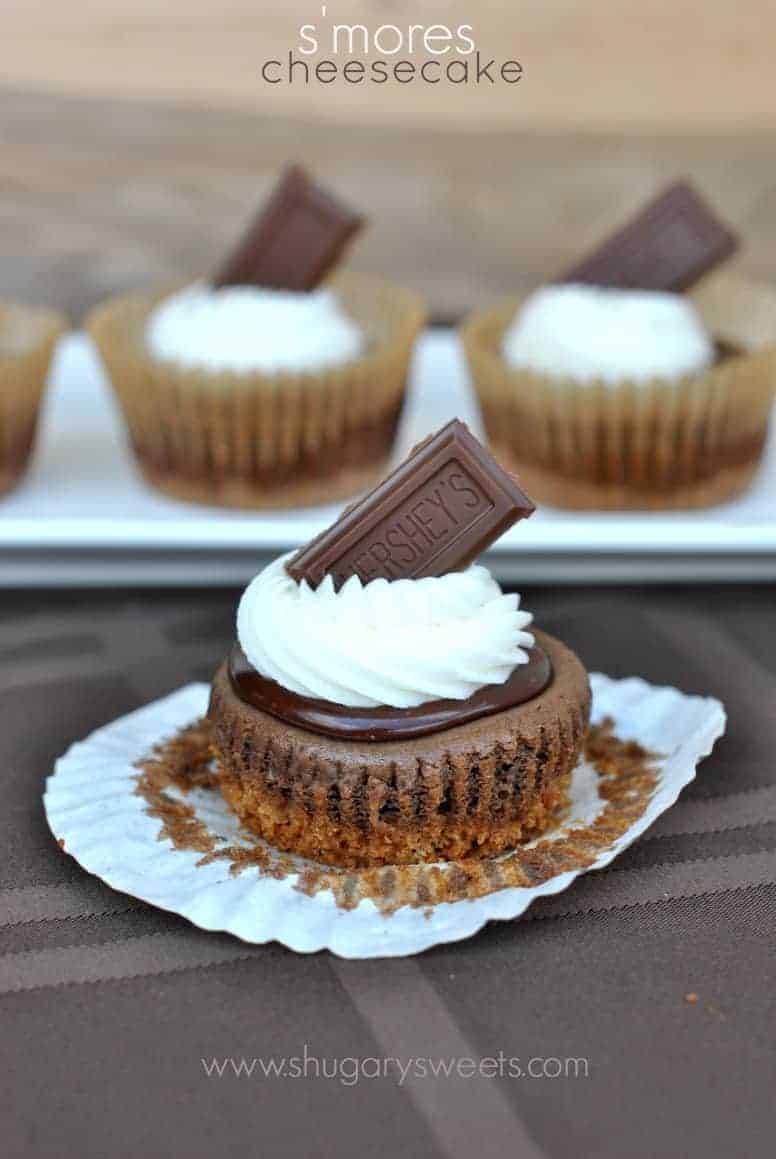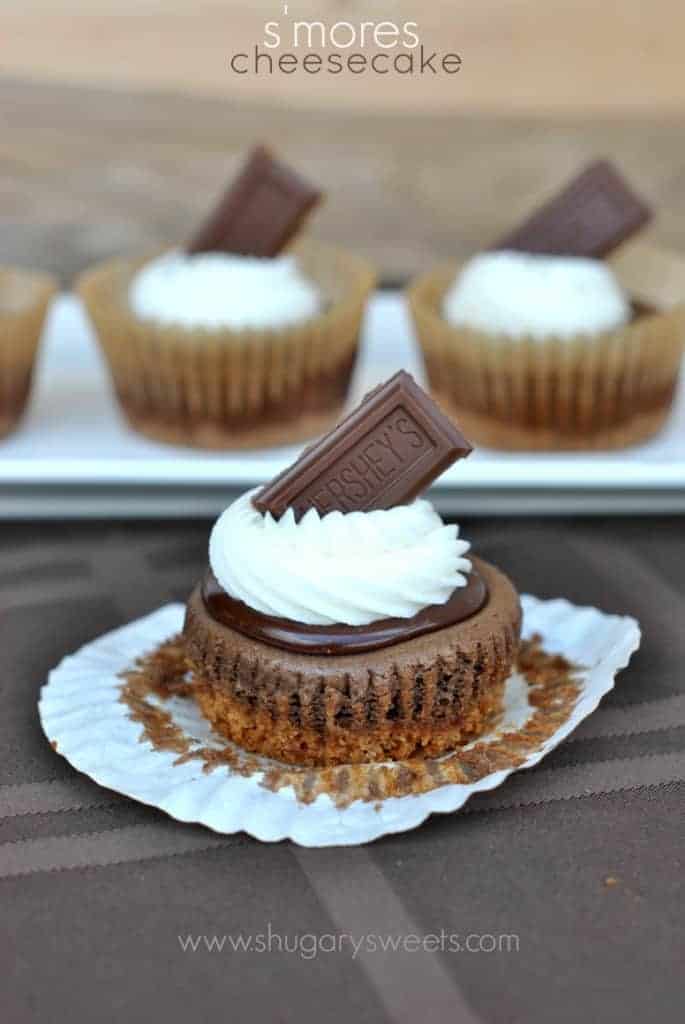 Baking cheesecake is something I love to do. Although, I try not to do it very often. I tend to eat more than my share, cheesecake leaves me weak in the knees!
Today's recipe is perfect when you're looking for that delicious S'mores flavor. With a graham cracker crust and chocolate cheesecake filling, you're almost there! The chocolate ganache was just an added bonus. You need that melty-gooey chocolate when eating a s'more. And undercooked chocolate cheesecake is just gross, so let's go with ganache instead!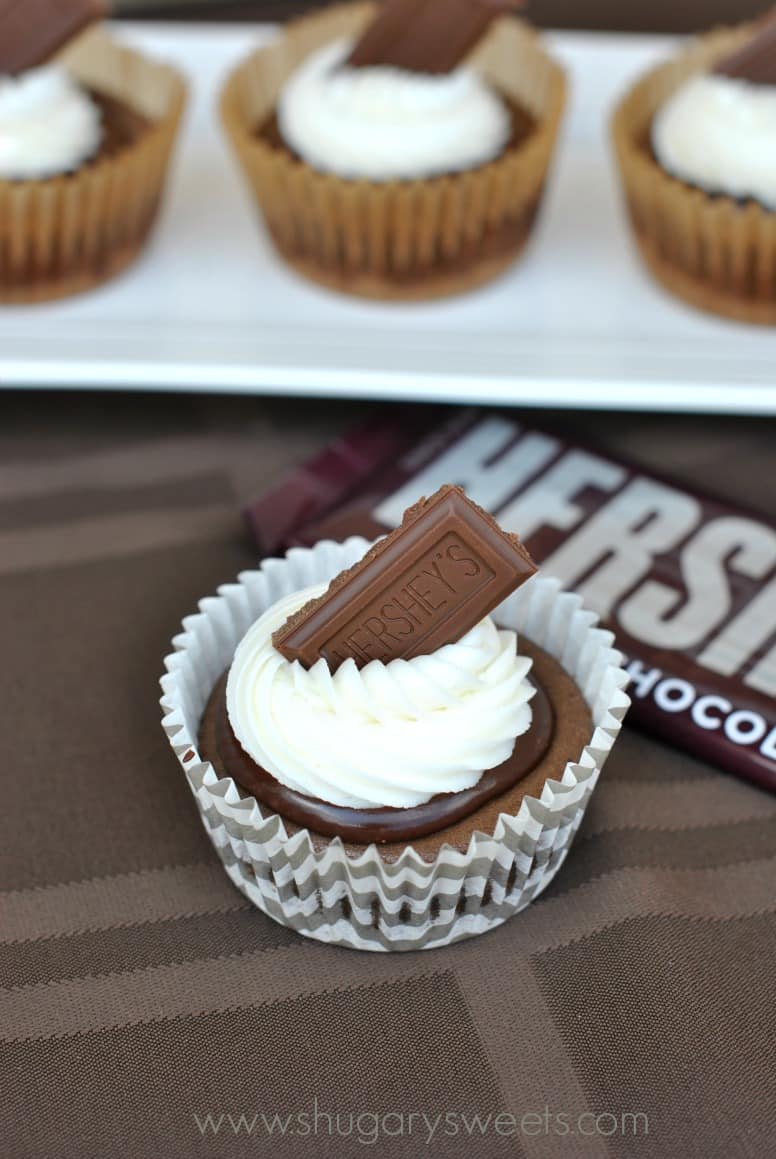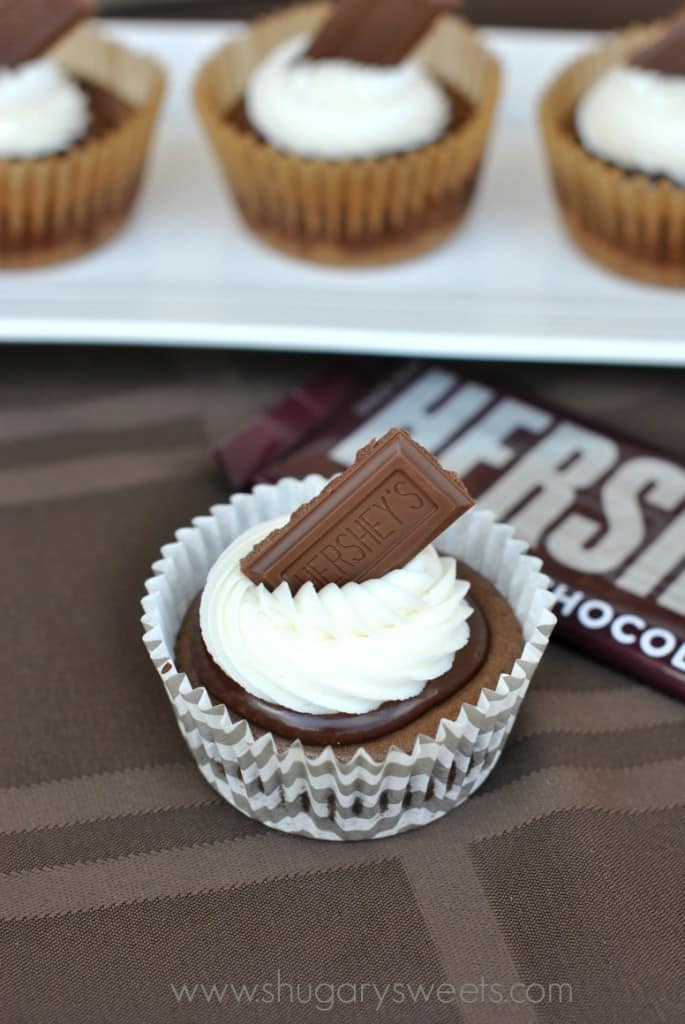 These S'more cheesecakes are topped with a marshmallow frosting (OF COURSE) and an extra Hershey bar, you know, for garnish purposes!
If you're looking for a treat to bring to your next potluck, these cheesecakes are the answer! Or if you're looking to fit better in those fat pants, this cheesecake is the answer. What?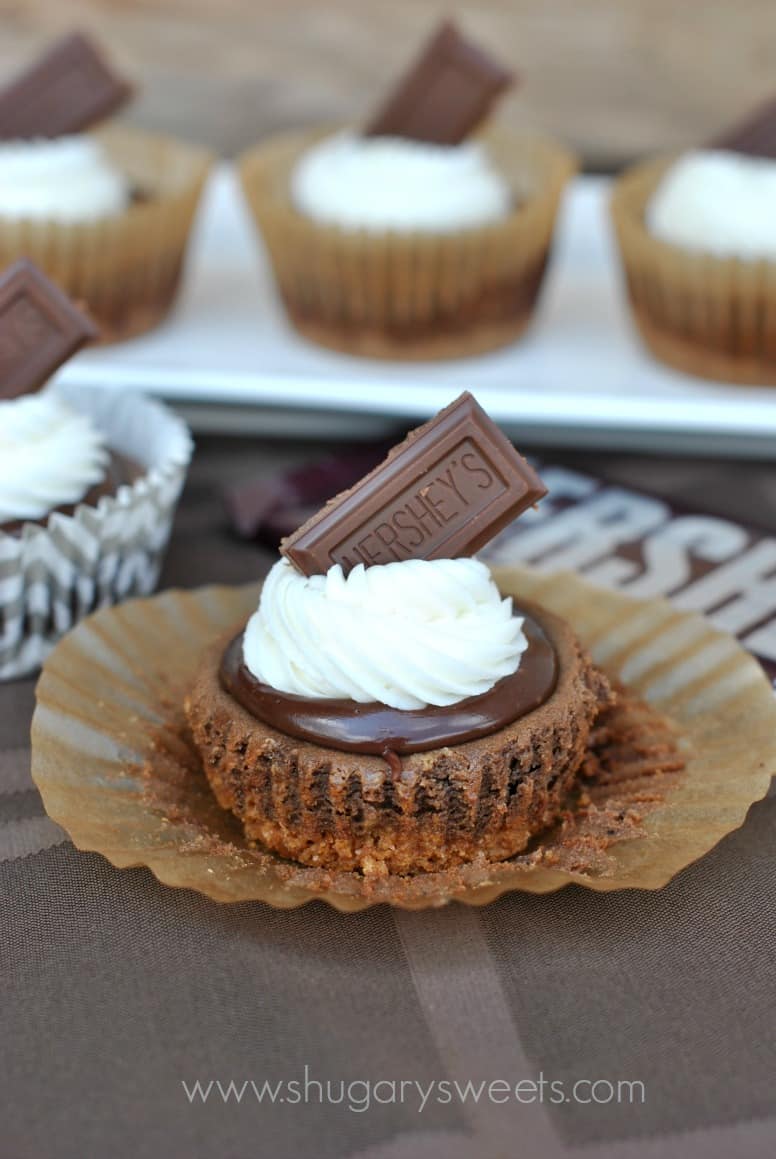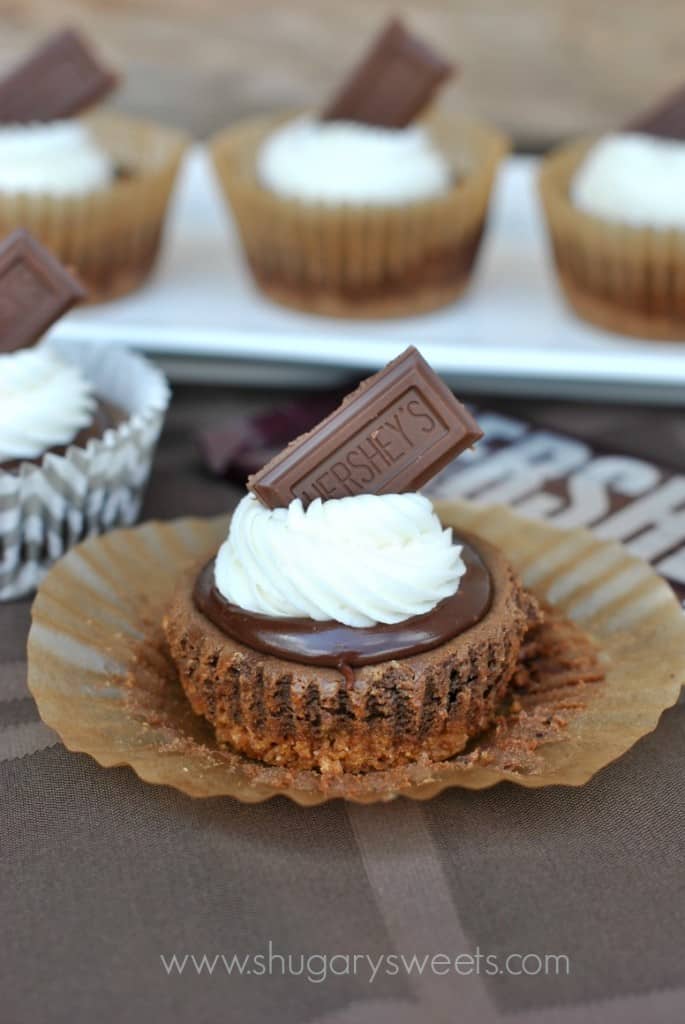 Cheesecake bites can be so easy and impressive. These Lemon and Raspberry bites are delicious too!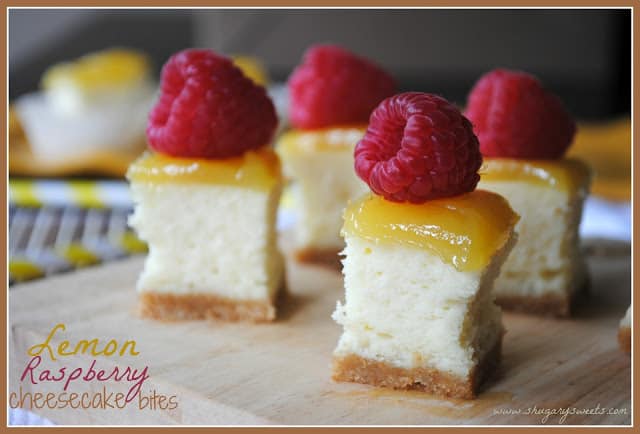 Chocolate ganache, grahams and marshmallow are not new on this blog! Check out these S'more Cupcakes!!!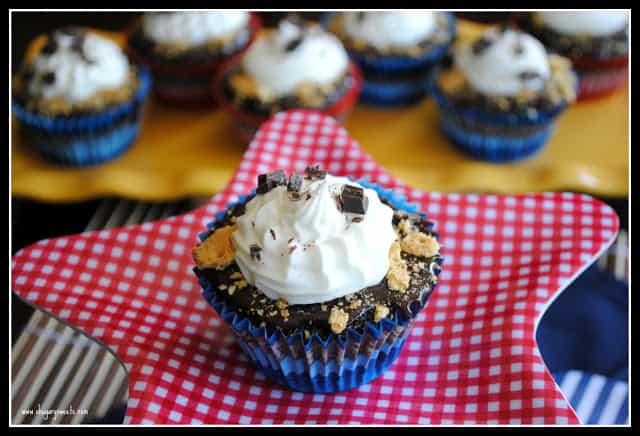 Yield: 24
S'more Cheesecakes
Total Time
2 hours
50 minutes
Next time you are craving S'mores, try making these individual S'more Cheesecakes! All the flavor of a S'mores with no campfire needed!
Ingredients
FOR THE CRUST:
9 honey graham crackers (whole)
2 Tbsp granulated sugar
6 Tbsp unsalted butter, melted
FOR THE CHEESECAKE:
2 pkg (8oz) PHILADELPHIA cream cheese, softened
1/2 cup granulated sugar
1 tsp vanilla extract
2 large eggs
3 Tbsp dark chocolate unsweetened cocoa powder
FOR THE GANACHE:
2 cup milk chocolate morsels
1/2 cup heavy cream
FOR THE FROSTING:
1/4 cup unsalted butter, softened
1 cup marshmallow cream (Fluff)
2 1/2 cup powdered sugar
2 Tbsp milk
2 chocolate bars (1.55oz each, Hersheys)
Instructions
In a food processor, pulse graham crackers until fine crumbs. Pulse in sugar. Using a fork, mix in the melted butter. Spoon about 1 tablespoon of crust into the bottom of 20-24 paper lined muffin cups. Press into bottom of paper liner using a tart shaper or bottom of a cup. Set aside.
In a large mixing bowl, beat cream cheese, sugar and vanilla on high for about 2 minutes. Add eggs, one at a time, beating until fully incorporated. Beat in the cocoa powder. Spoon filling (about 2 Tbsp scoop) into muffin cups until 2/3 full. Bake cheesecakes in a 350 degree F oven for 25-30 minutes. Remove and cool on a wire rack.
When cooled, begin ganache and frosting. In a glass bowl, add heavy cream and microwave one minute, until warmed. Add chocolate, heat an additional 60 seconds. Whisk smooth.
Spoon about 1-2 Tbsp of ganache over each cooled cheesecake.
For the frosting, beat butter for 2 minutes, until pale in color. Beat in a marshmallow, sugar and milk for an additional 3-4 minutes, until fluffy. Pipe onto top of cheesecakes (above the ganache. Top each dessert with a piece of chocolate bar. Refrigerate for at least two hours for best flavor.
Store in refrigerator for 3 days. ENJOY.
Nutrition Information:
Yield:
24
Serving Size:
1
Amount Per Serving:
Calories:

282
Total Fat:

14g
Saturated Fat:

8g
Trans Fat:

0g
Unsaturated Fat:

5g
Cholesterol:

41mg
Sodium:

60mg
Carbohydrates:

36g
Fiber:

1g
Sugar:

30g
Protein:

3g
*Nutrition facts are an estimate and not guaranteed to be accurate. Please see a registered dietitian for special diet advice.