Looking for a beautiful spring dessert idea? This Jelly Bean Fudge is packed with flavor and color!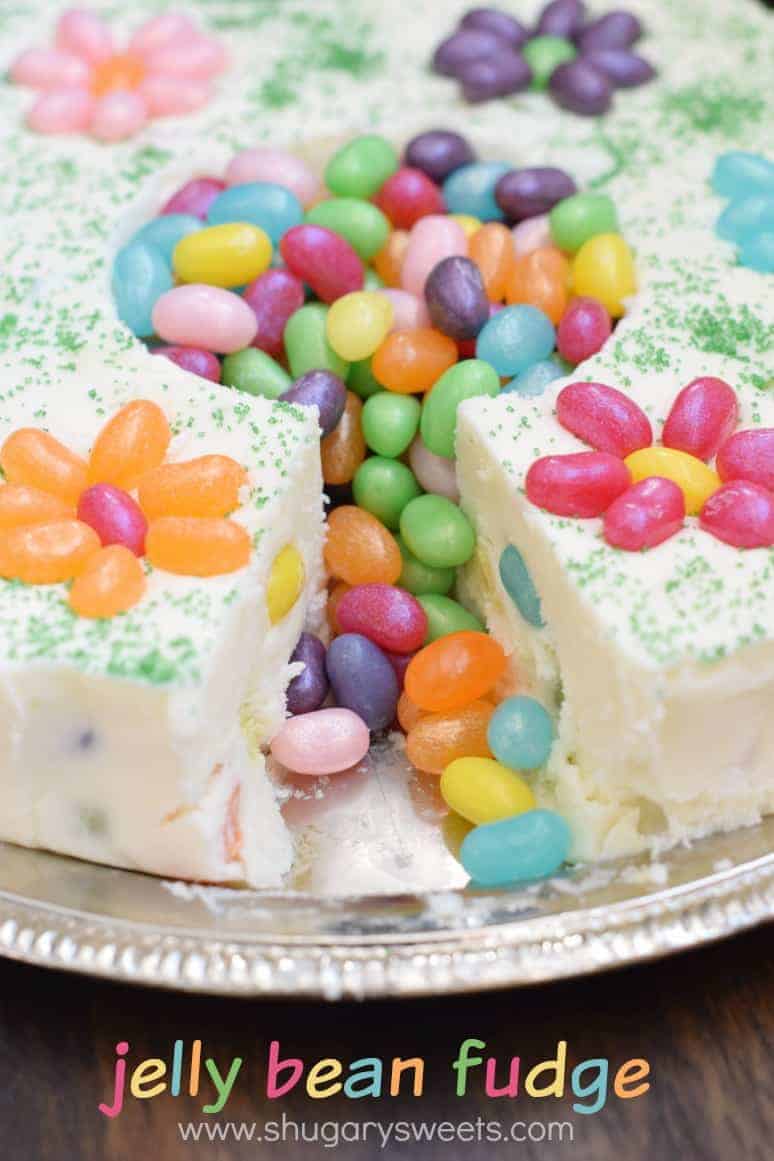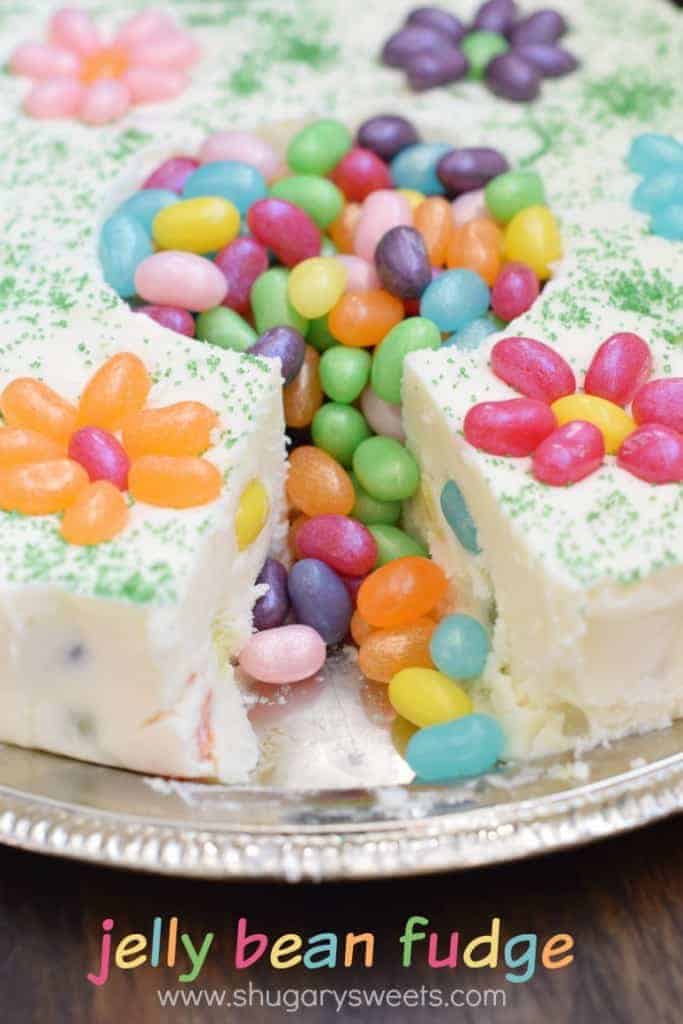 Homemade Easter treats are so fun to make! Try these Easter Blondies and this Cadbury Egg Fudge next.
Easy Fudge Recipe
Today's fudge is pure delight! Sweet, velvety smooth fudge meets a classic Easter candy.
We folded jelly beans into my favorite vanilla fudge recipe.
The fruity candies add the perfect pop of color!
Fudge is shaped into a ring for a fun presentation.
Topped with jelly bean "flowers".
Like all my fudge recipes — no candy thermometer needed!
Serve this easy Jelly Bean Fudge ring for Easter or any springtime celebration. It looks picture perfect on the table, and tastes even better.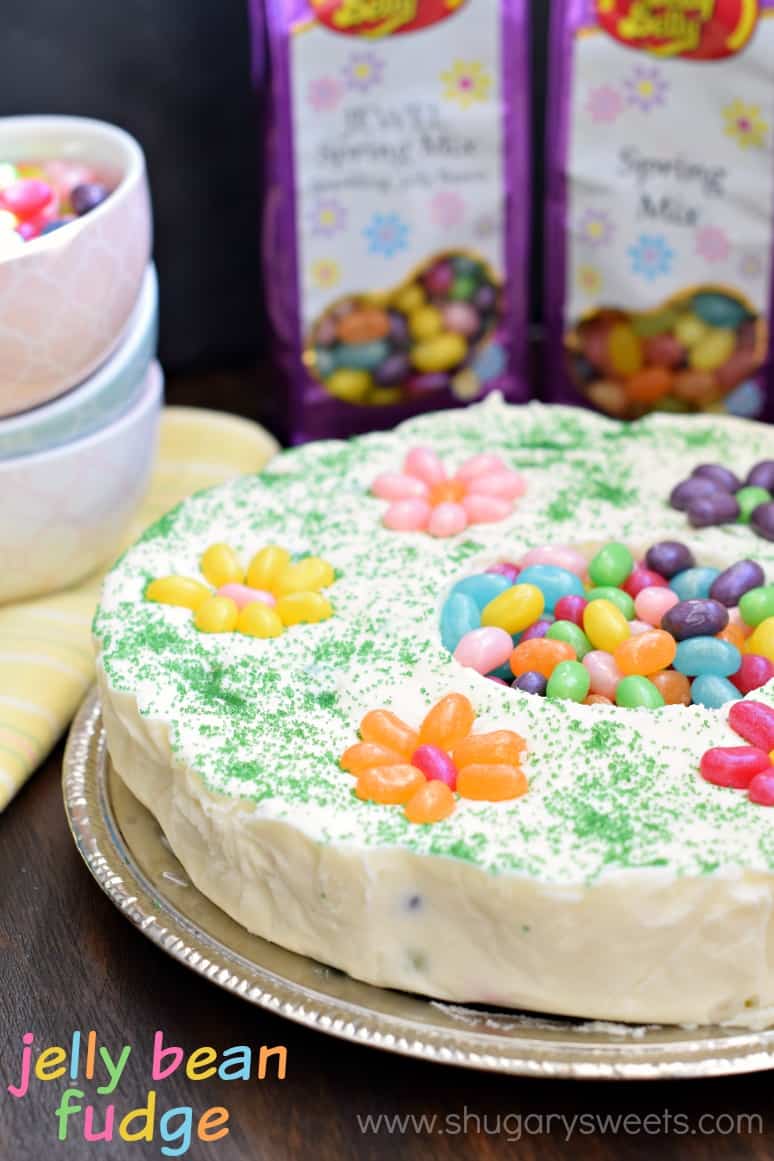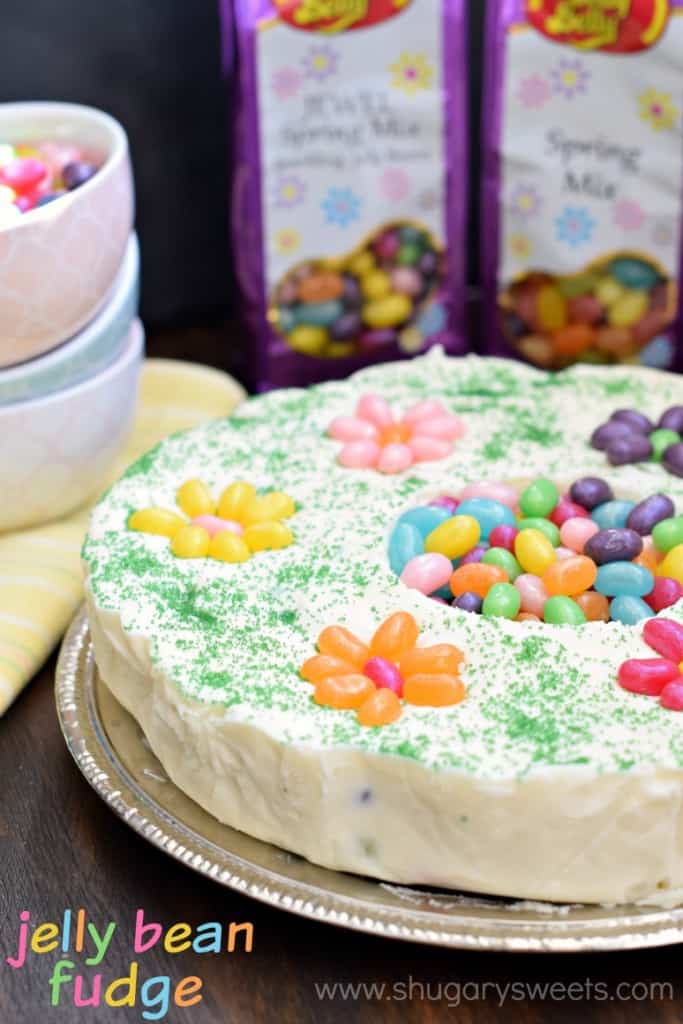 Ingredient Notes
To make the fudge, you'll start by boiling heavy cream with butter, sugar and a pinch of salt.
Complete the fudge mixture with these ingredients:
Marshmallow creme – a soft marshmallow spread that gives this fudge is smooth texture.
White chocolate morsels – for sweetness, consistency and flavor.
Jelly beans – I used Jelly Belly spring mix to get this combination of colors. You can use any mixture of jelly beans you like.
Green sanding sugar – for sprinkling over the finished fudge ring.
You could totally just make this fudge like regular fudge in a square baking dish.
But making a fudge ring doesn't take any more effort at all, and makes your fudge look that much more impressive! You can fill the center with candies (jelly beans, in this case) and wow all your friends with a "Pinterest worthy" homemade treat!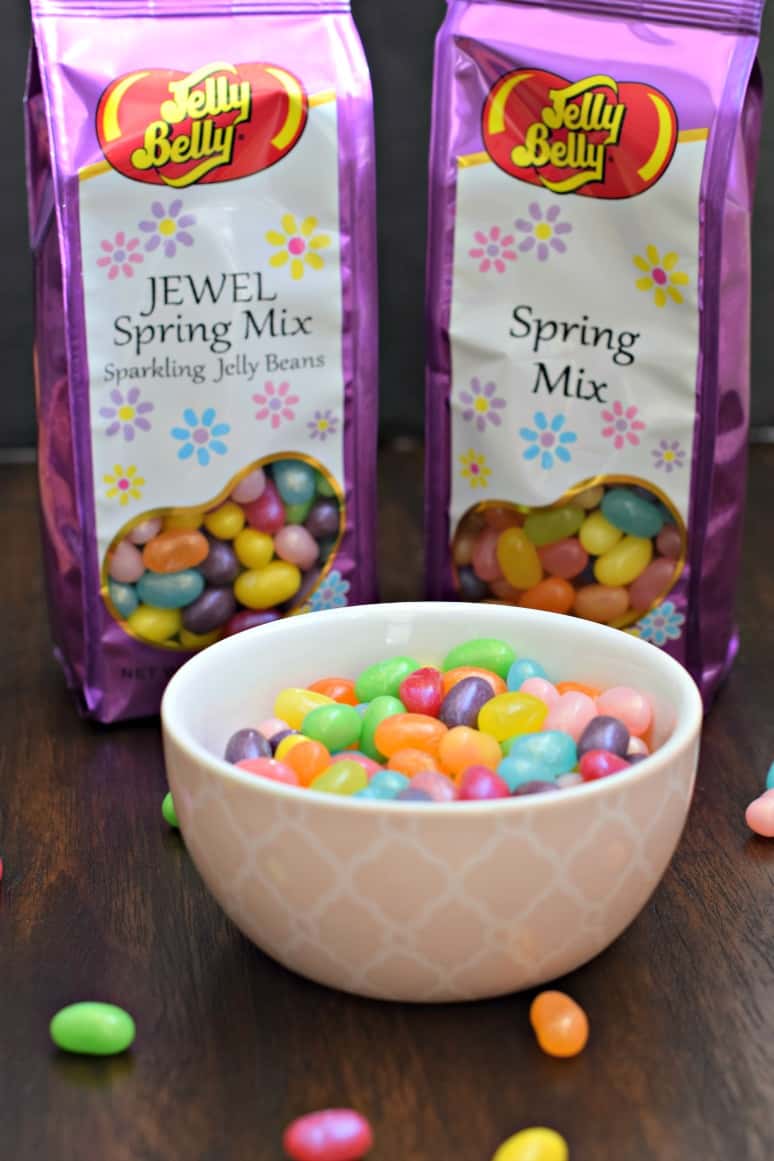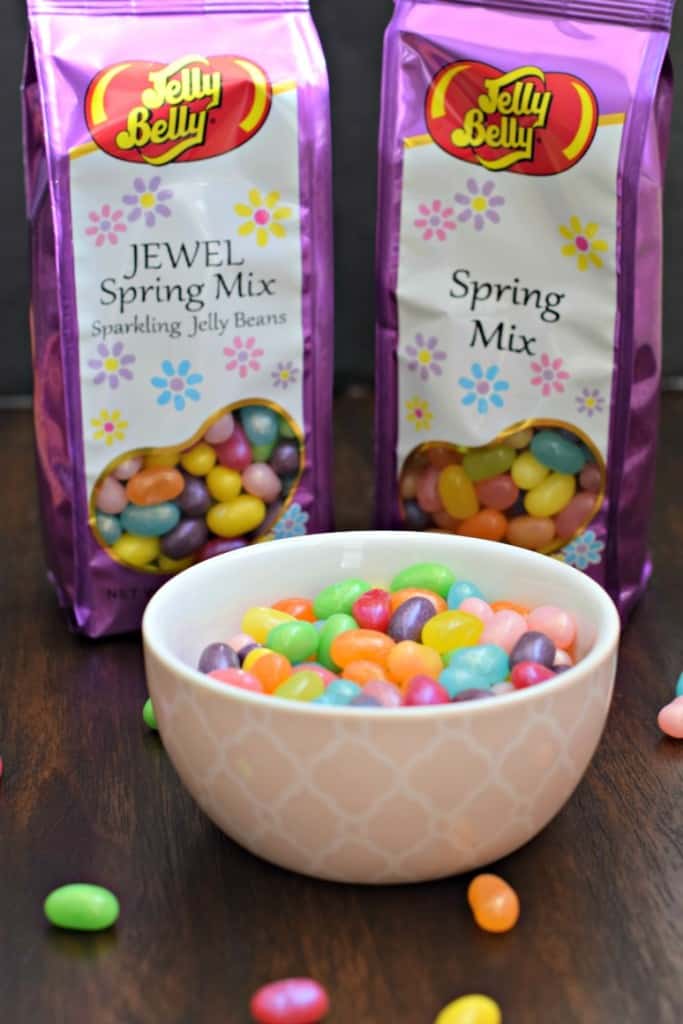 How to Assemble a Fudge Ring
Line a spring form pan with foil.
Wrap an empty aluminum can with foil. Place it in the center of the ring.
Make the fudge according to directions in the recipe card.
Pour the fudge mixture into the springform pan, around the foil-lined can.
Arrange jelly beans in flower shapes all over the top of the fudge.
Sprinkle with sanding sugar.
Chill the fudge ring uncovered in the refrigerator for at least 4 hours. I like to leave it in overnight to set!
When it's time to serve the fudge ring, unlatch and slide the sides off of the fudge ring.
Transfer the Jelly Bean Fudge ring to a serving platter, fill the center with jelly beans and serve.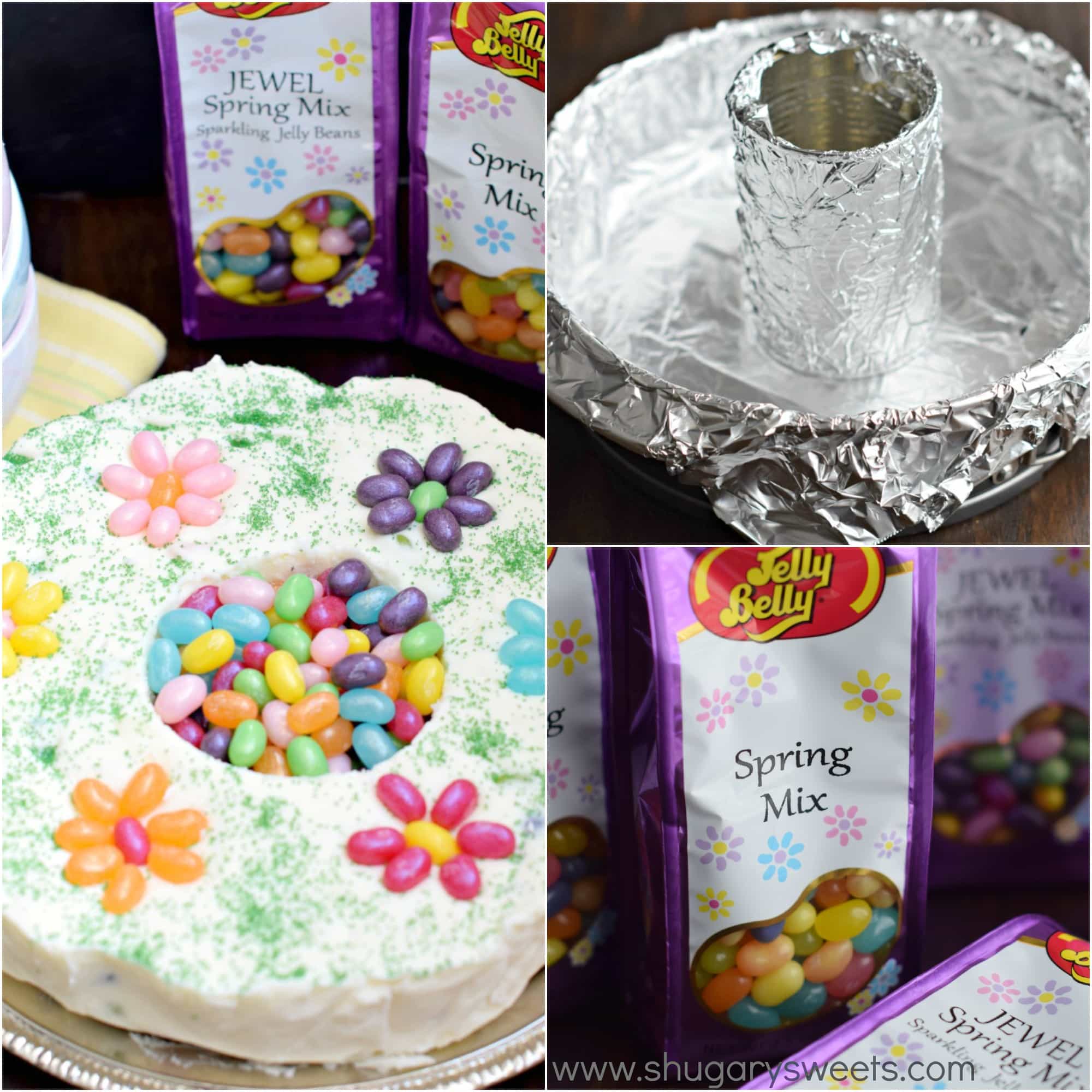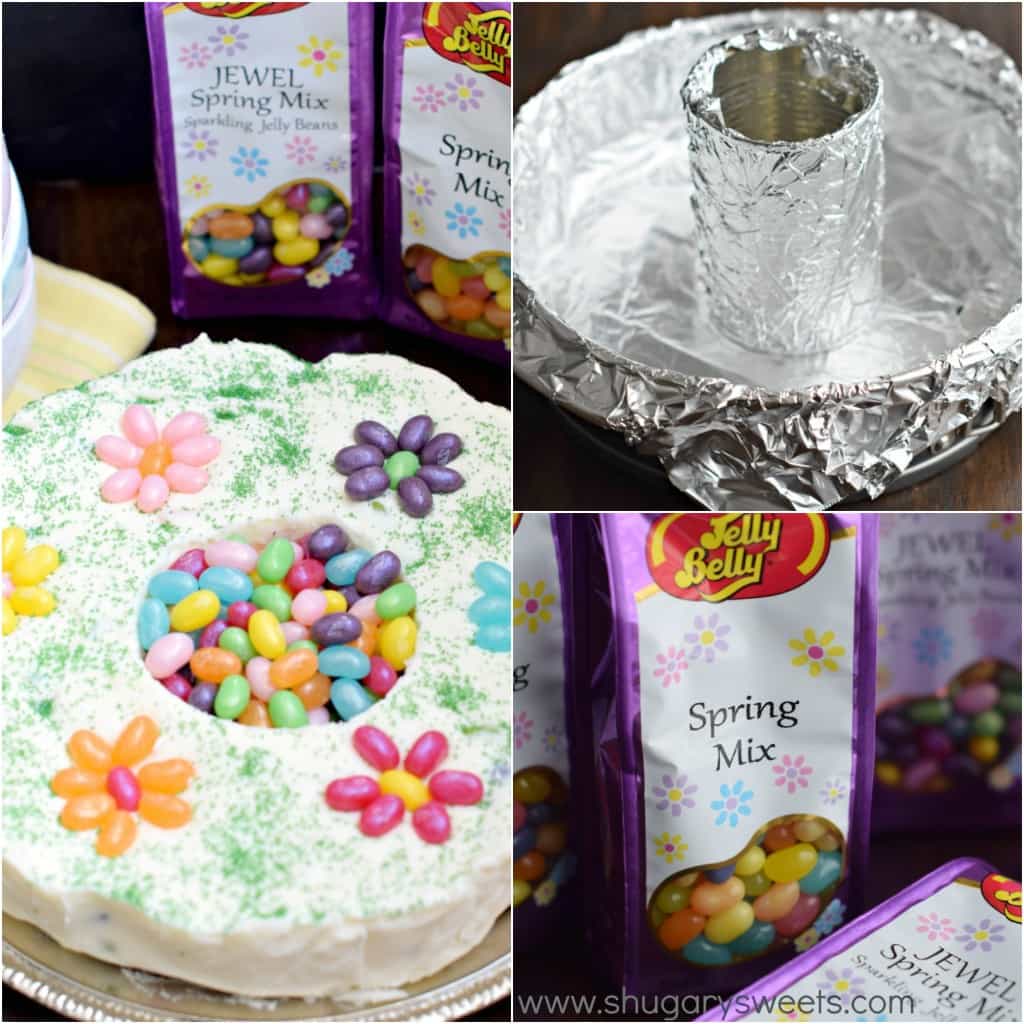 Recipe FAQs
How do I get the can out of the fudge ring?
If your fudge is sticking to the can after setting, use a butter knife to gently wiggle the can free.
How do I cut the fudge?
I serve this fudge ring whole, with a knife on the table. That way everyone can cut off their own serving!
As a bonus, this "cut-as-you-go" method helps keep the fudge fresh, soft and delicious.
Can I use a different brand or flavor of jelly beans?
Of course! I like the size and the quality of jelly belly brand candies here; feel free to swap them with any jelly beans you enjoy eating.
Can I make fudge ring ahead of time?
Fudge rings like this one work great as a make ahead dessert! You can make it up to 3 days in advance and store in the fridge until you're ready to serve.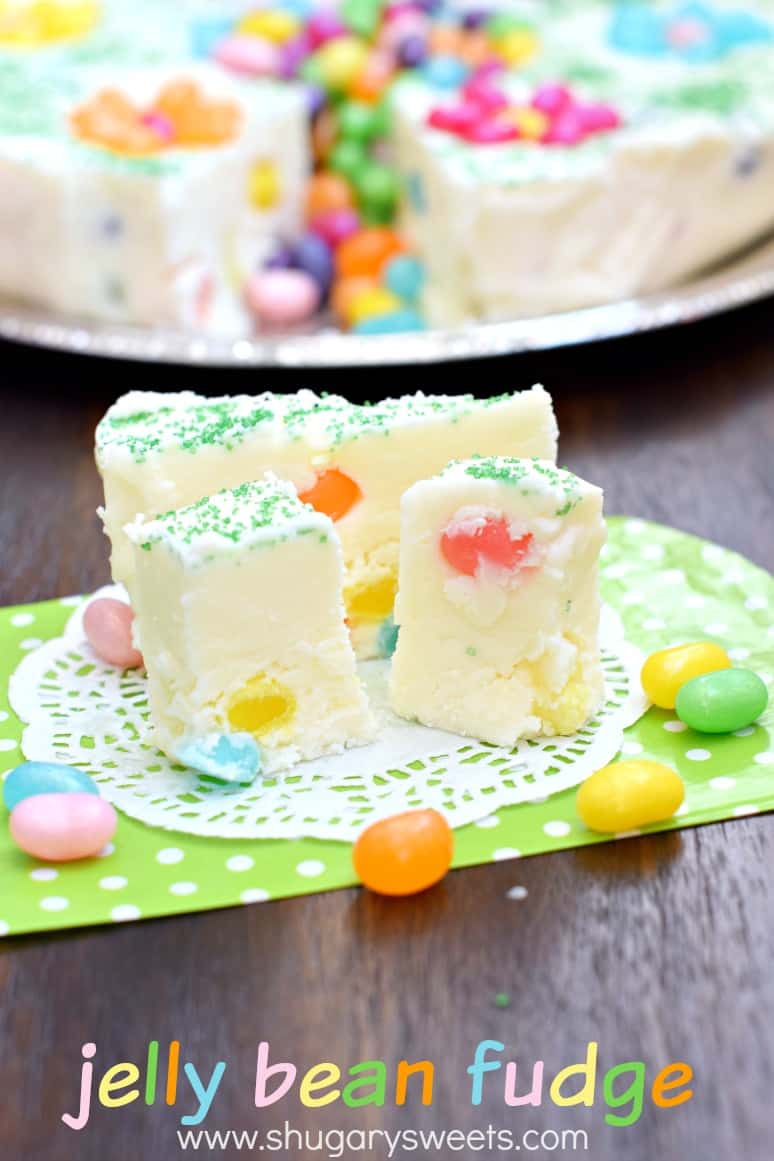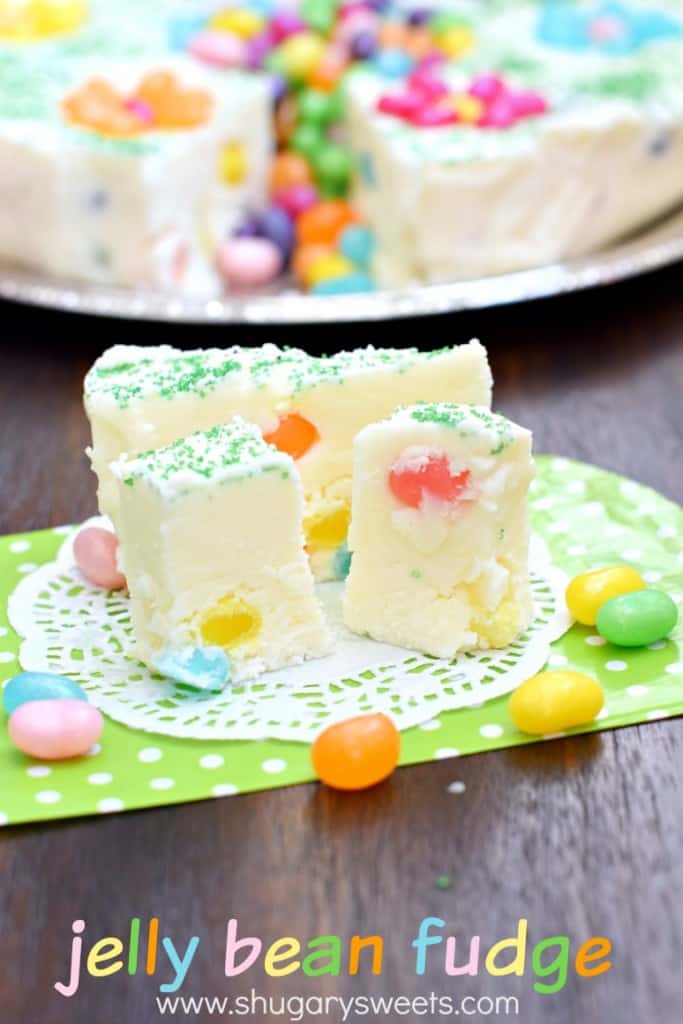 Welcome springtime and sunny days with a this easy jelly bean fudge recipe!