Cranberry Orange Fudge
Cranberry Orange Fudge: this is a delicious sweet treat for any time of year! Craisins and orange zest give this soft, sweet fudge a kick of flavor!
Be sure to sign up for my email…new recipes in your inbox!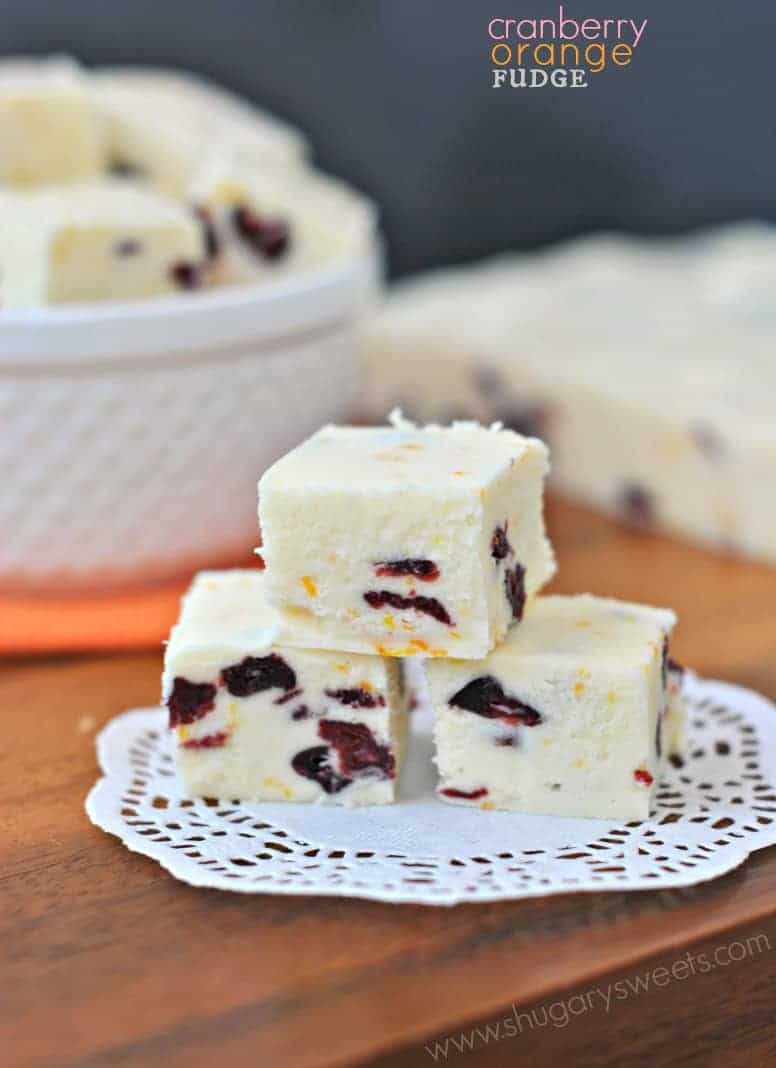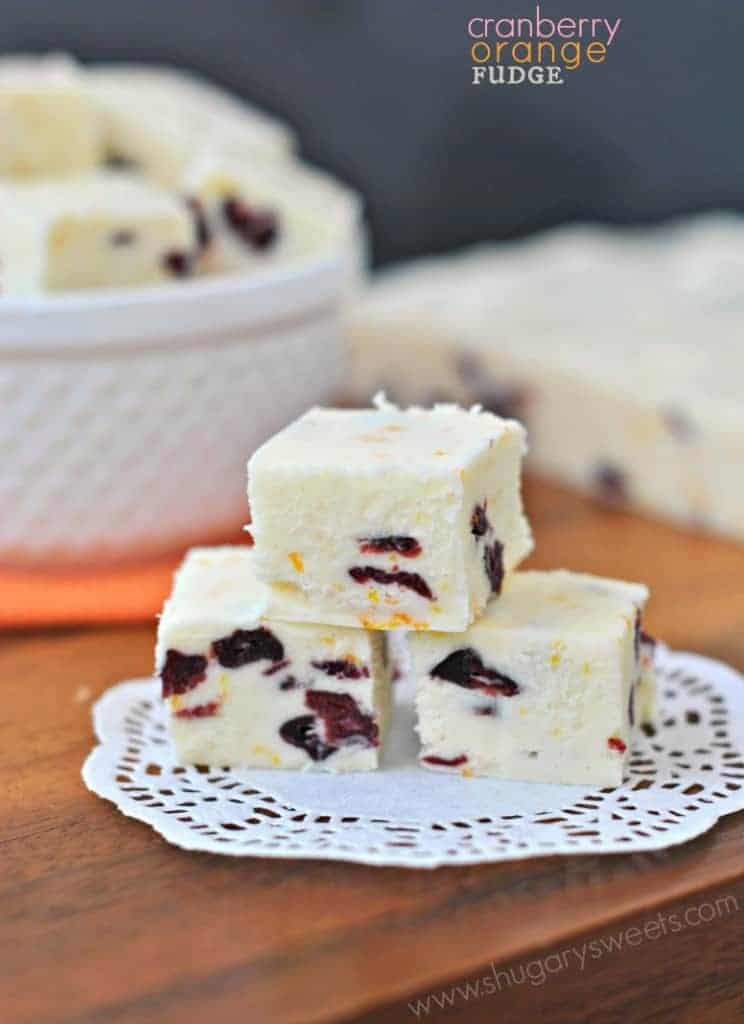 Let's grab a few extra minutes of summer with this Cranberry Orange Fudge. It's like summer in every delicious bite!
Seriously, where did the summer go? Not to be a big fat whiner…but where did the summer go? Mine was filled with packing, moving, unpacking. Painting, cleaning, painting. And now, here we are almost done with our first week of school, and I'm one of those people.
You know the ones.
They tell you "treasure each moment, it goes fast."
Or, " you think it's bad now, just wait until they get older."
Or, "it seemed like yesterday my oldest was going into preschool."
You know the ones.
Old people. LOL!!! I'm an old person. Reminding you young people to enjoy it cause it goes fast.
I used to get annoyed when people would tell me to enjoy the time when they are young. And these people would like to conveniently tell me that when I have one child throwing a tantrum in the grocery store, while another has a blow out in their diaper, and I'm 9 months pregnant.
ENJOY THIS? What?
Yeah. Enjoy it. Because you forget about the diaper mess. You remember the cute smiles, the little hands, the cuddles, the artwork, the adorable questions. That's what you remember. So enjoy it.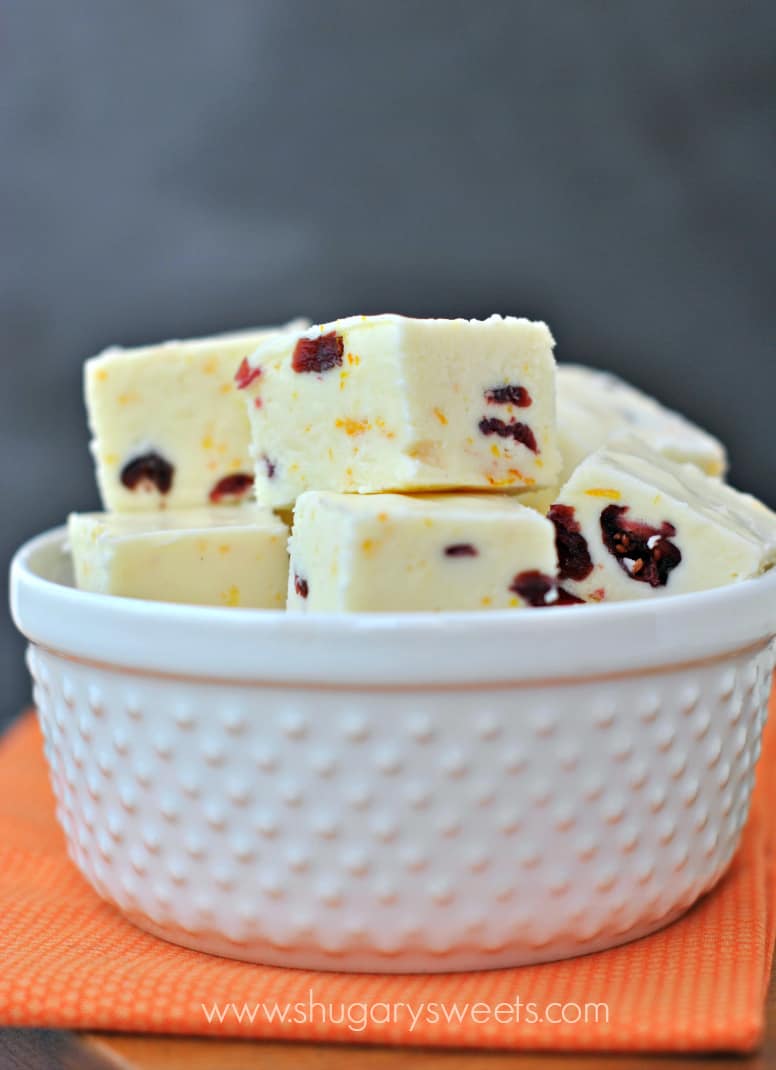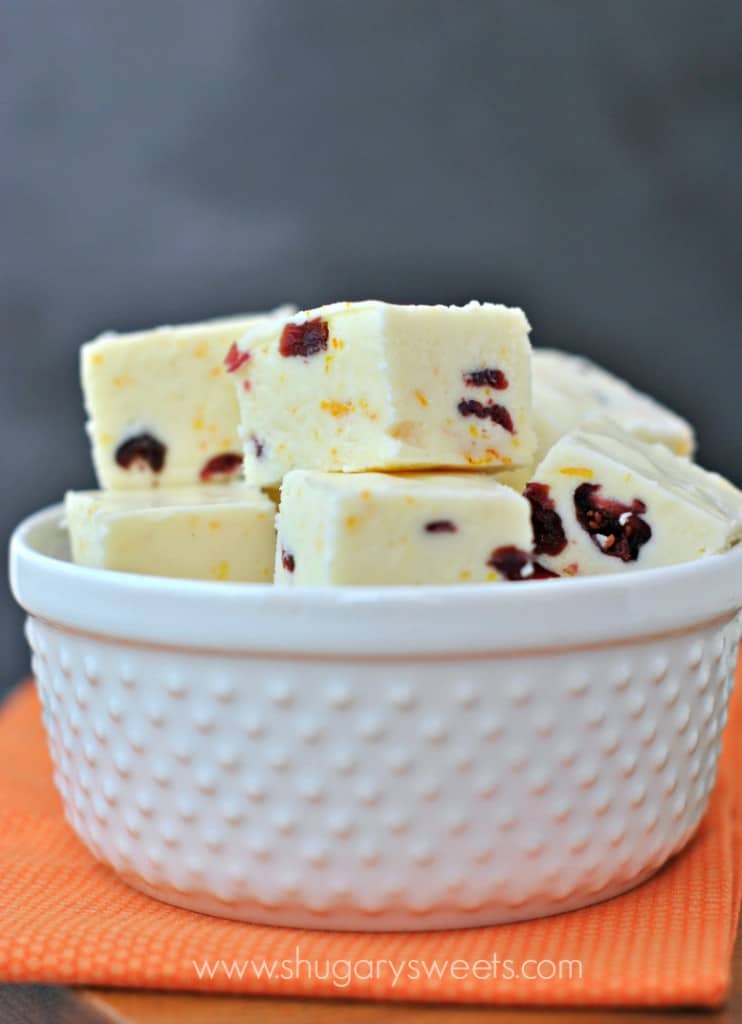 Wow. Not sure where all that came from or how it even relates to today's fudge recipe, but I guess a little nostalgia came over me. I too can get sentimental at times.
And when I do, I turn to fudge. (that should be my motto. or tagline. or nevermind, just ignore me).
How about we talk about this fudge? It's soft. Creamy. Filled with chewy craisins and the perfect hint of orange. It's so good you guys. No need to wait until the holiday's to make this fudge, I think any day of the year is perfect to enjoy the moment.
Ha. There it is? Enjoy the moment. That was the point of my story above.
Head on over to Food Fanatic where I'm the candy contributor over there! I've got loads more recipes for you to peruse. And be sure to check out my guide for how to make fudge for plenty of fudge-making tips!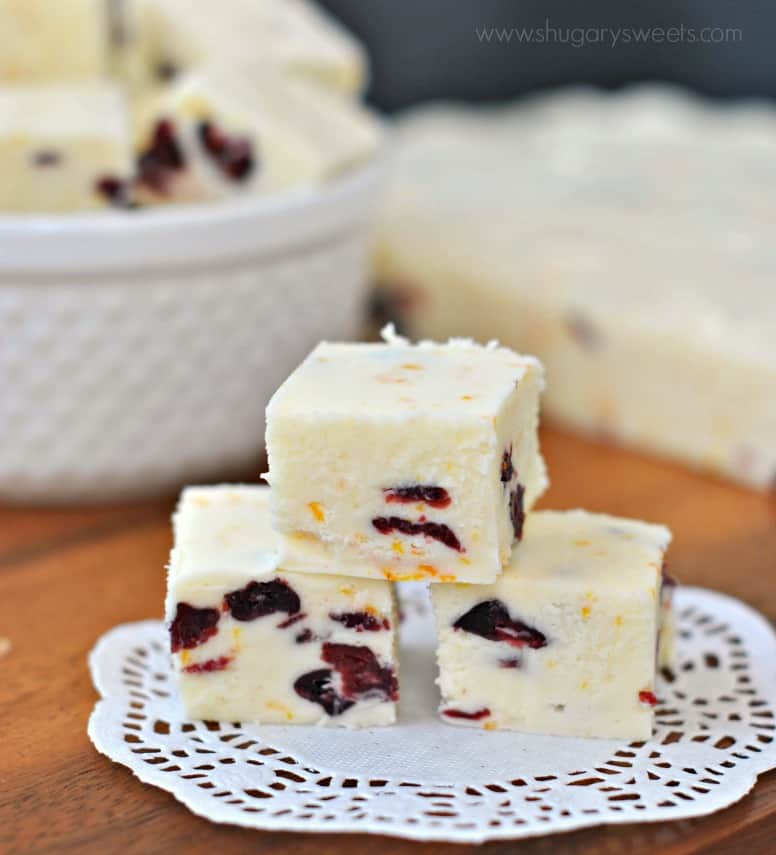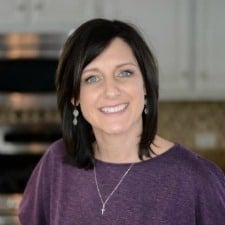 Aimee is a dessert lover (specifically rice krispie treats), workout enthusiast, self-taught foodie, and recipe creator. Her recipes have been featured in over 15 magazines, and her passion is to share her love of cooking with the everyday home cook! Learn more about Aimee.