Root beer float meets root beer candy in this fudge recipe! With white chocolate and marshmallow cream, Root Beer Float Fudge is a sweet treat you won't be able to resist.
If you love classic childhood treats, be sure to try our Orange Dreamsicle Fudge recipe. Swirls of vanilla and orange create a delicious dessert.
Root Beer Concentrate
When you put root beer concentrate into a creamy white chocolate fudge, you get a root beer candy that tastes identical to a root beer float.
I can't even begin to describe how delicious these taste but, since you're hear to read about this recipe, I suppose I should at least try.
Okay, so you know the crunchy part of a root beer float? It's when the root beer sticks to the ice cream and forms crunchy little bits of root beer flavored ice crystals.
If you eat this fudge cold, it tastes like that.
In a sea of chocolate fudge and peanut butter fudge recipes, this Root Beer take stands out from the crowd. The flavor is an unexpected surprise when you bite into a piece of this fudge.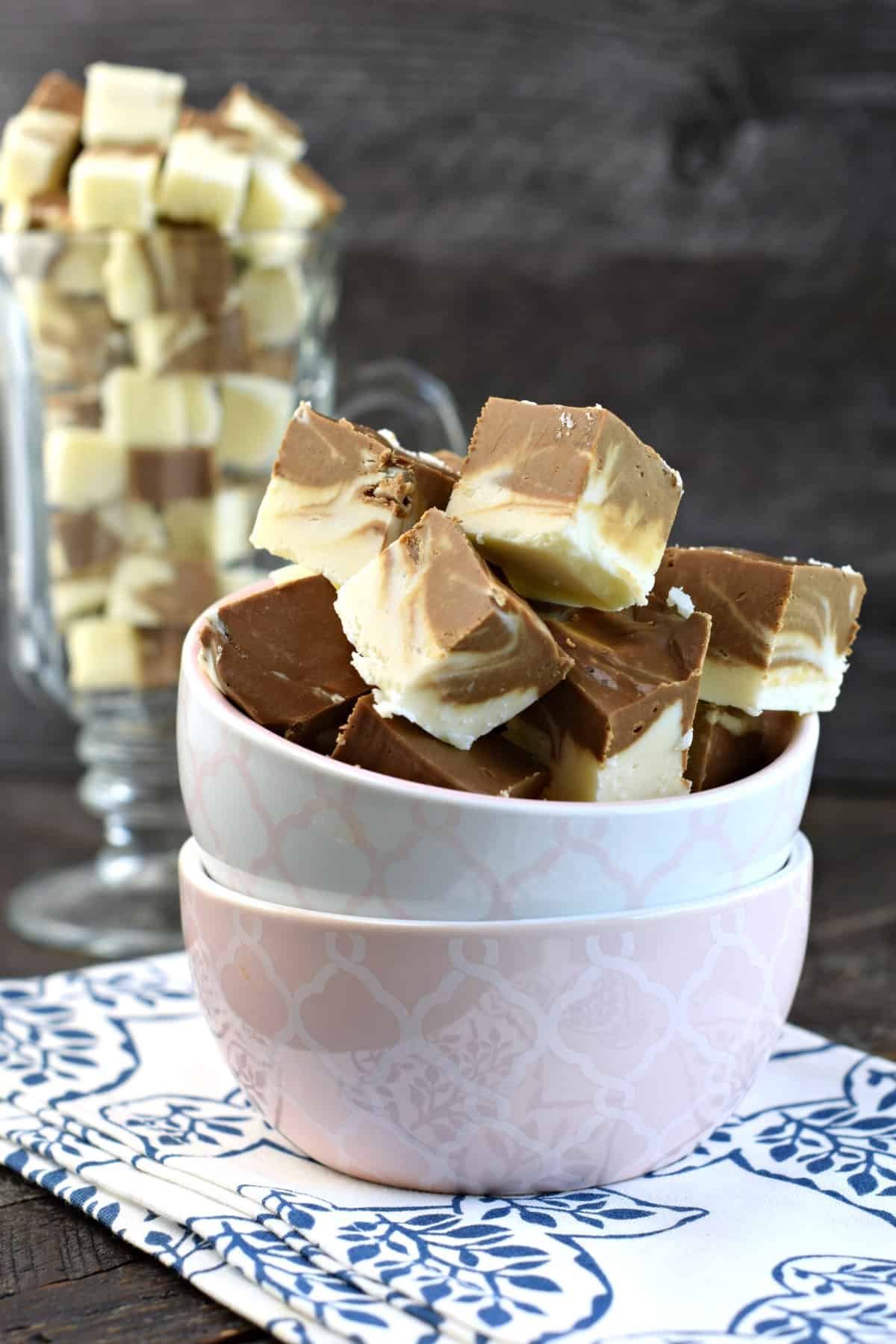 Ingredients Needed
To make this root beer candy you need:
White chocolate chips
Marshmallow cream – Also called "marshmallow fluff"
Heavy Whipping Cream
Sugar
Butter – Unsalted is preferred. If you only have salted, add a bit less additional salt to the fudge recipe.
Root beer concentrate – I used McCormick's brand found near the extracts in the baking aisle at my grocery store.
Salt
How to Make Root Beer Float Fudge
STEP 1. In large saucepan, heat sugar, butter, salt and cream until combined. Bring to a boil and stir continuously for 4 minutes.
STEP 2. Remove from heat. Quickly stir in white chocolate and marshmallow. Whisk in vigorously until smooth, be patient this will take a couple minutes. Using an electric mixer yields best results.
STEP 3. Pour half of mixture into a parchment paper lined 13×9 baking dish. To the remaining fudge, whisk in root beer concentrate. Stir until combined.
STEP 4. Pour the root beer fudge over the layer of white fudge. Using a knife, swirl the two together. Refrigerate 4 hours or overnight. Cut into bite size pieces and enjoy.
Favorite Fudge Recipes: OREO Fudge | Cookie Dough Fudge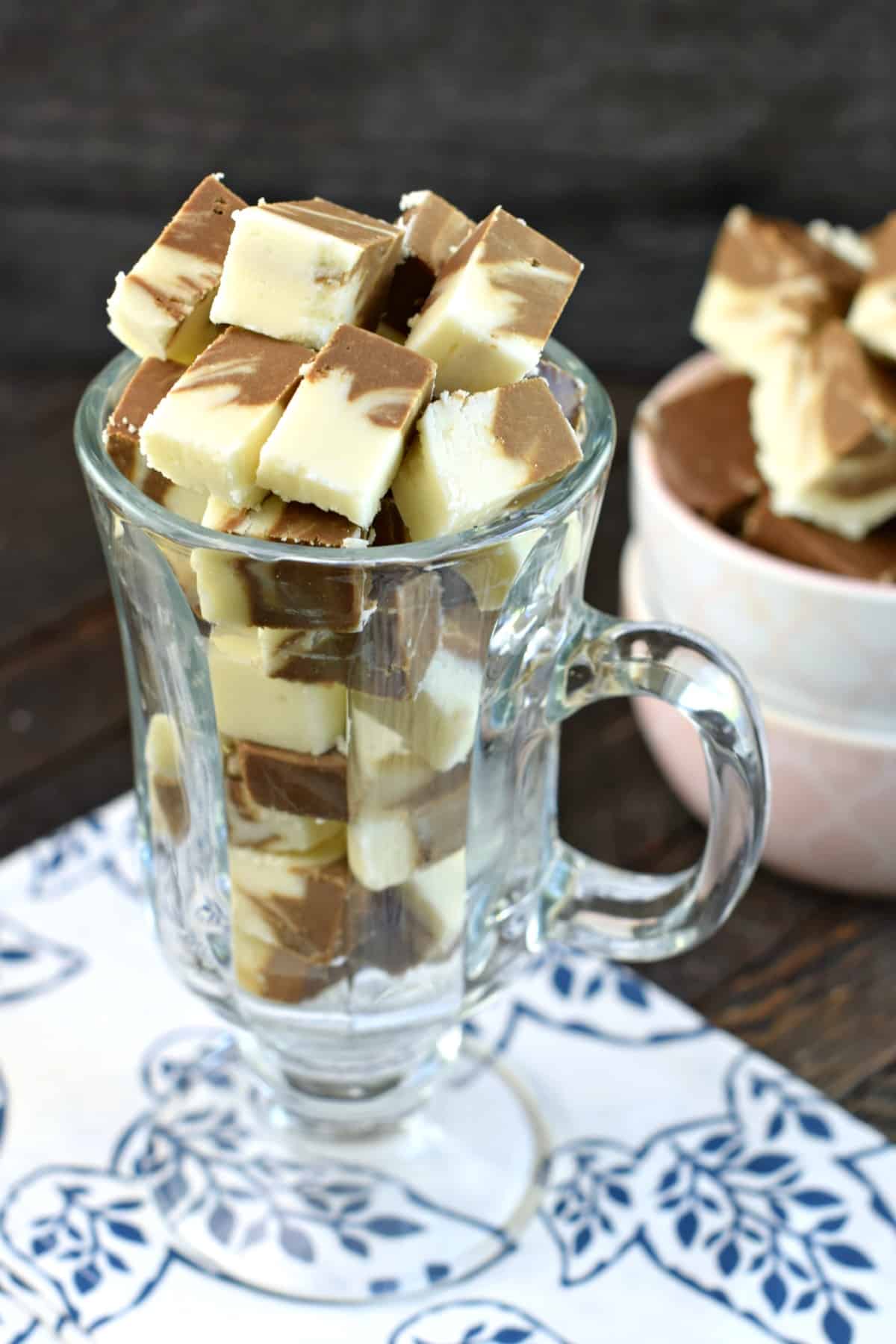 Storage Tips
After cutting this fudge into squares, keep it in the fridge until you're ready to eat it. I LOVE the way it tastes when it's cold. . . it feels so much more like a root beer float.
However, fudge CAN be stored at room temperature if desired.