Homemade Root Beer (Floats)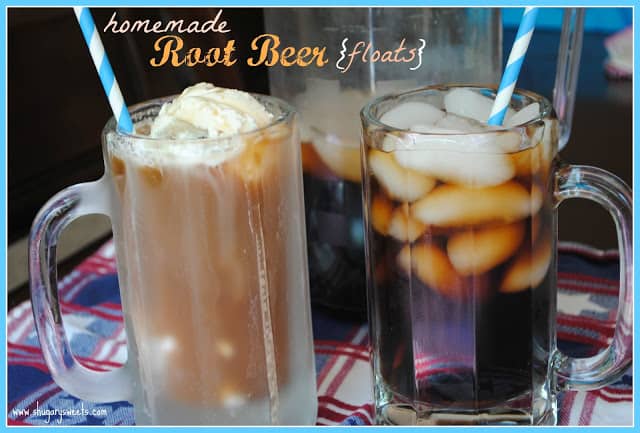 Check one off the summer bucket list!
Okay, I didn't really make a bucket list. I wanted to. Just like I wanted to get my laundry room clean and organized before school got out. Just like I also wanted to get my office neat and tidy before kids brought back all their leftover school supplies.
But back to the root beer. I've been buying bottles of McCormick Root Beer Concentrate since last summer when I made this fudge. 
On the back of the bottle is a recipe for homemade Root Beer. Which I had to alter. It was a little plain.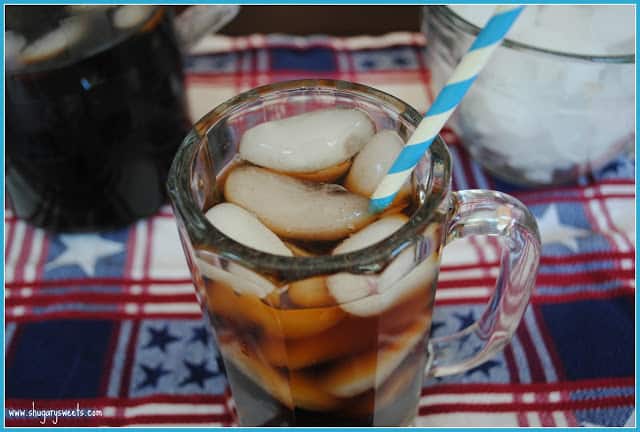 See those little black flecks on my ice cubes? Yep, I added some vanilla bean paste. And more root beer concentrate. Oh and I substituted the sugar for homemade vanilla sugar, and added more of it. Okay, so why don't you just scroll down for the recipe.
One thing to note. When you mix in your club soda you need to serve your root beer immediately or it will go flat. The recipe makes about 6 glasses, so plan accordingly 🙂 ENJOY!
I know how frustrating it can be to spend money on a bottle of concentrate you hardly ever use. Well, look no further, here's some great ROOT BEER recipes, just for you!
Homemade Root Beer Floats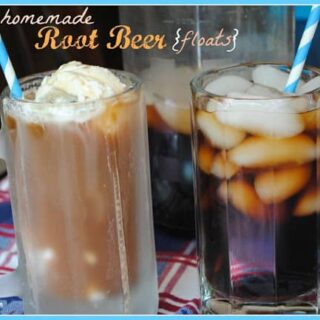 Ingredients
1 1/2 cup water
1 cup vanilla sugar
2 1/2 tsp root beer concentrate
1 tsp vanilla bean paste
1 qt club soda
1 qt vanilla bean ice cream
Instructions
In large saucepan, boil water. Remove from heat and whisk in the vanilla sugar until completely dissolved. Mix in root beer concentrate and vanilla bean paste. Refrigerate at least 30 minutes, or until ready to serve.
When ready to serve, pour into large pitcher. Mix in the club soda. For a glass of homemade root beer, serve over ice.
For a root beer float, scoop ice cream into large glass. Pour fresh root beer over ice cream and enjoy!