Pineapple Orange Cake is an easy, light dessert recipe that's nearly guilt free! You'll love the refreshing, moist orange cake topped with creamy pineapple flavored frosting!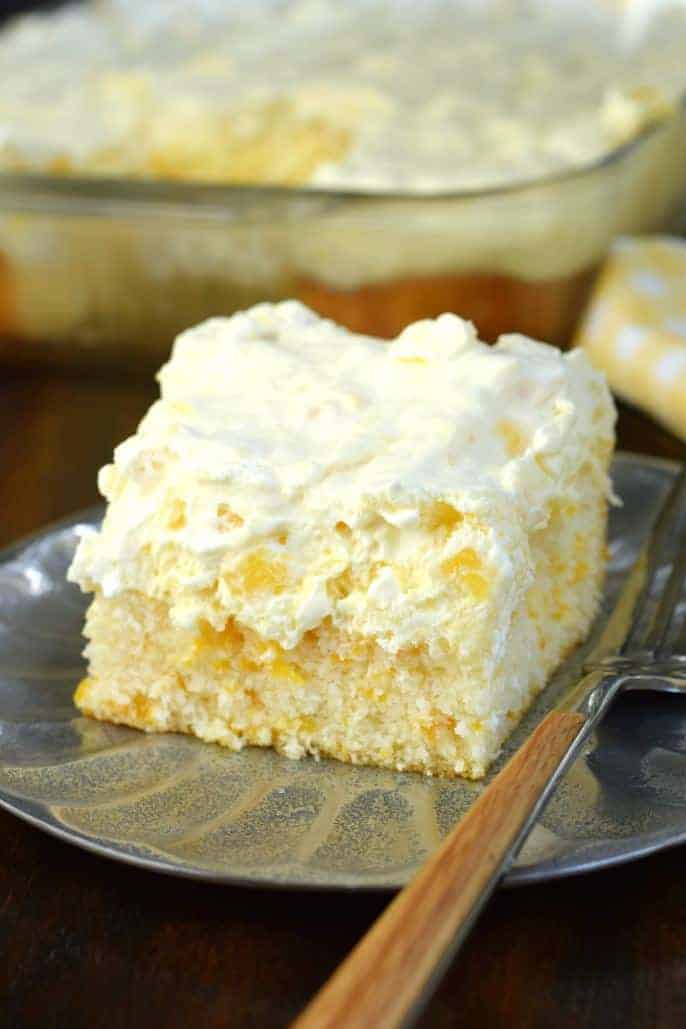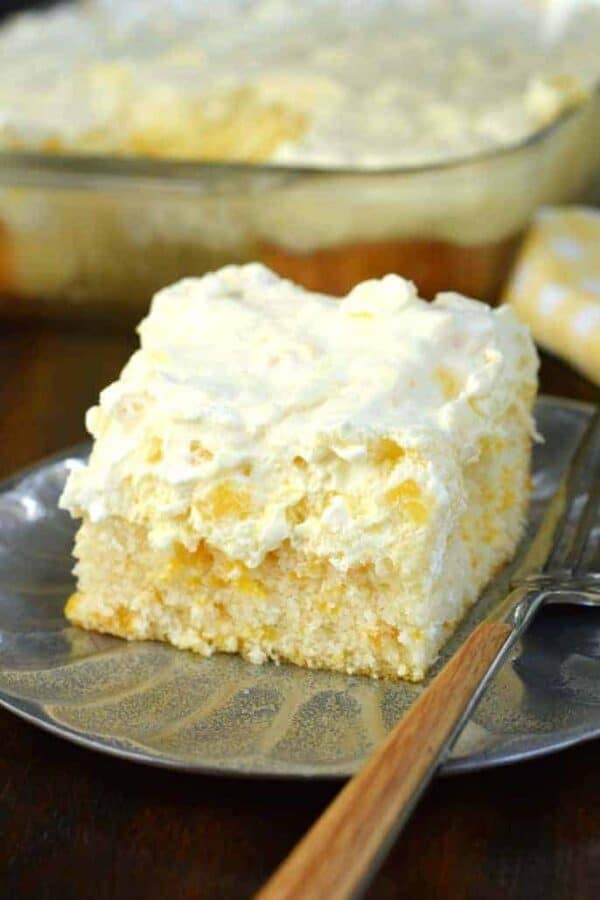 I'm obsessed with easy cake recipes right now.
While I love making a cake from scratch, like this Lemon Cake or this Coconut Cake, I'm also a big fan of cakes that use mixes and ingredients from the pantry for a delicious dessert idea!
I tend to stock up on cake mixes. If I see them on sale or shopping at Aldi, I always tend to grab a couple.
Before I know it, I've got a dozen cake mixes in my pantry that need to be used!
Poke Cakes are usually my stand by dessert when I want to use a mix! So easy, and so moist!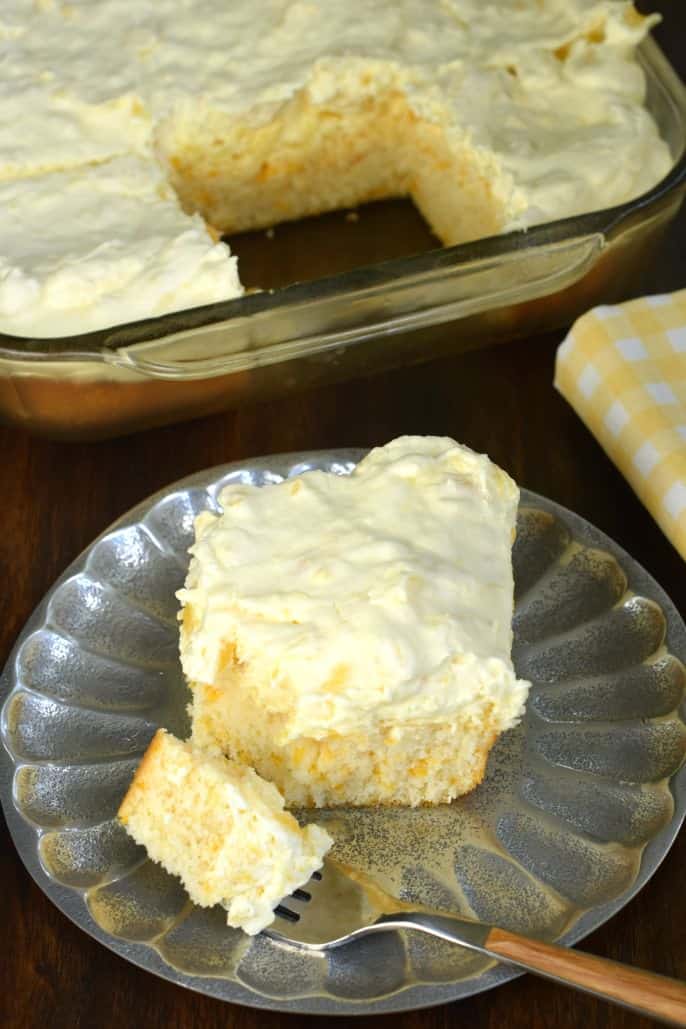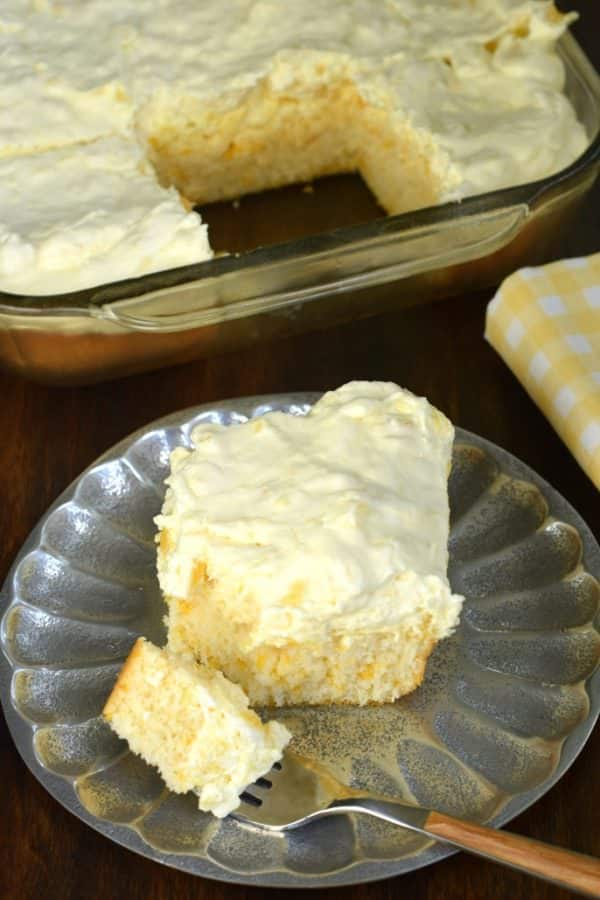 I also love adding canned fruit to cakes…like I did with this Skinny Pineapple Cake recipe.
Today's Pineapple Orange Cake is very similar. (Some people refer to this as a "pig pickin cake")
You start with a box of white cake mix, add some applesauce (instead of oil) and add in some egg whites.
To that you'll add a can of undrained mandarin oranges. This is your base to the cake. Easy and light!
But it's the frosting that takes this super moist cake over the top!
Crushed pineapple, vanilla pudding, and Cool Whip combine to make a light and creamy topping! This cake is a hit at potlucks and bbq's this summer!
PRO TIP: Swap out the cool whip for my homemade whipped cream recipe!
You can even make this cake nearly guilt free by using sugar free vanilla pudding and reduced fat Cool Whip.
That means you can enjoy MORE cake, ahahha!!!