These Pineapple Orange Cupcakes are an easy, light dessert idea that are nearly guilt free! Less than 75 calories per cupcake!
I'm obsessed with delicious desserts paired with whipped cream. From our easy heaven on earth cake to this classic strawberry jello cake, we love it!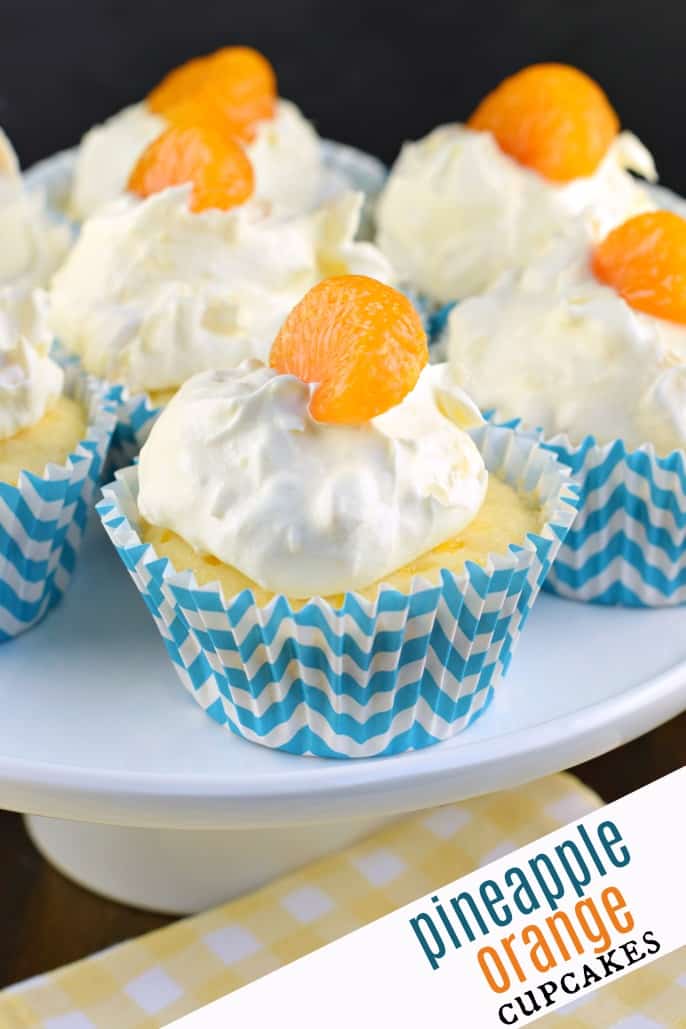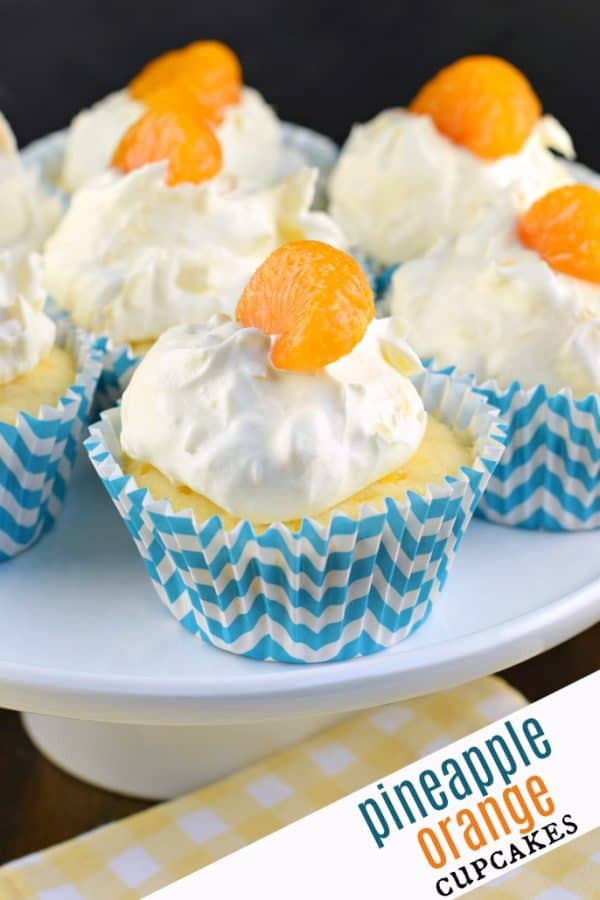 Why these Cupcakes are Best
Have you ever heard of Pig Pickin Cake? I had to look up the meaning behind this cake, because of the odd name.
The Pig Pickin Cake came from the South (where all good cakes originate from, haha). This cake got its name because it was very common at pig roasts and barbecues. Guests "picked" the tender meat off the cooked pig, which is how a Southern barbecue became known as a "pig pickin."
Well now that you know how it got it's name, you're wondering, what is it exactly?
My Pig Pickin Cake recipe (Pineapple Orange Cake) is a cake mix mixed with a can of mandarin oranges, egg whites (*save your egg yolks and use them to make this delicious Lemon Curd recipe*), and applesauce (I clearly lightened it up a bit from the original southern version).
Today we turned that cake into delicious cupcakes.
And they're under 75 calories each!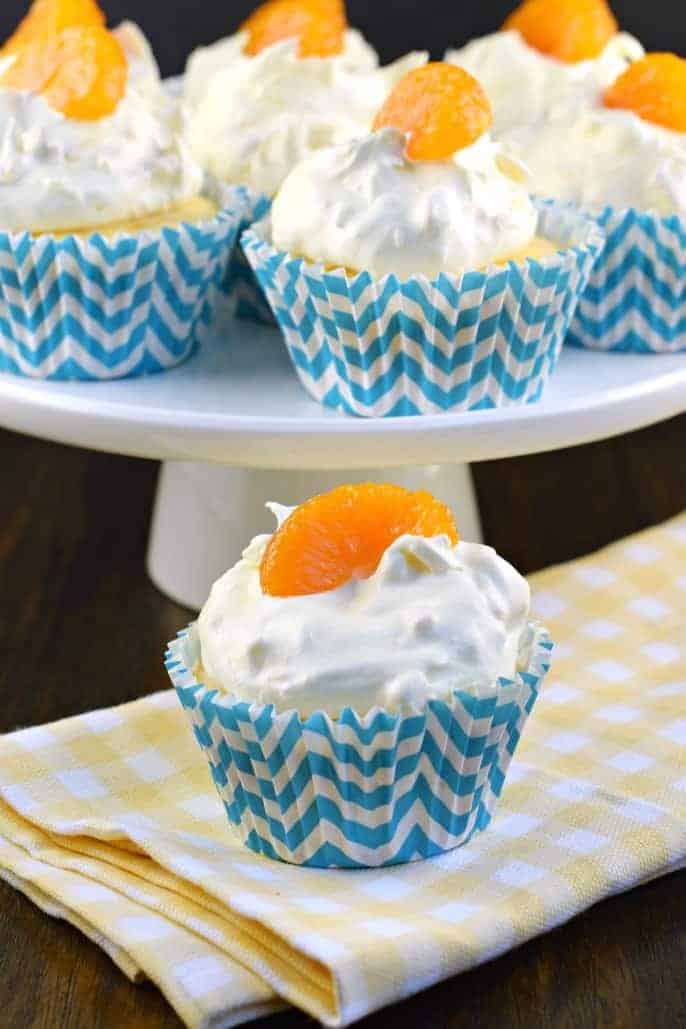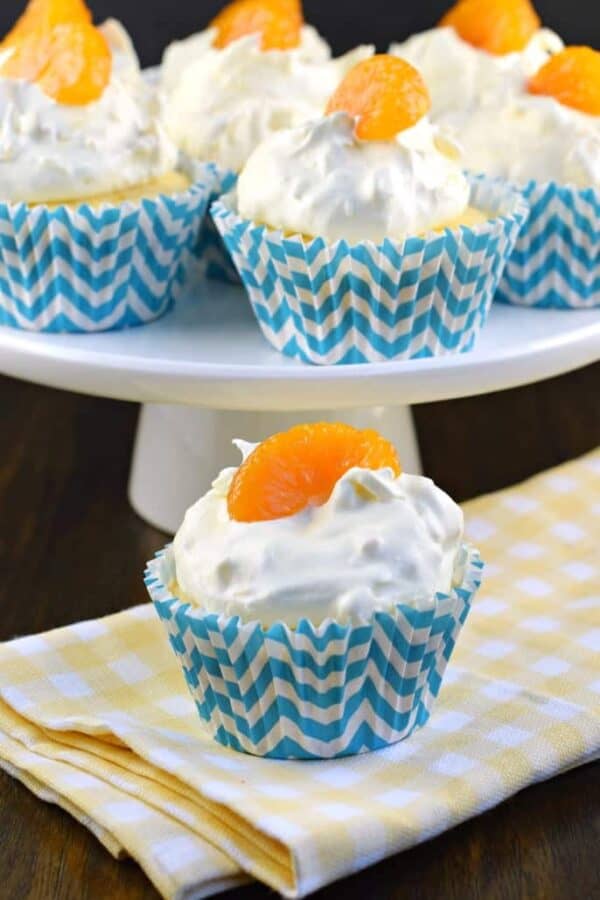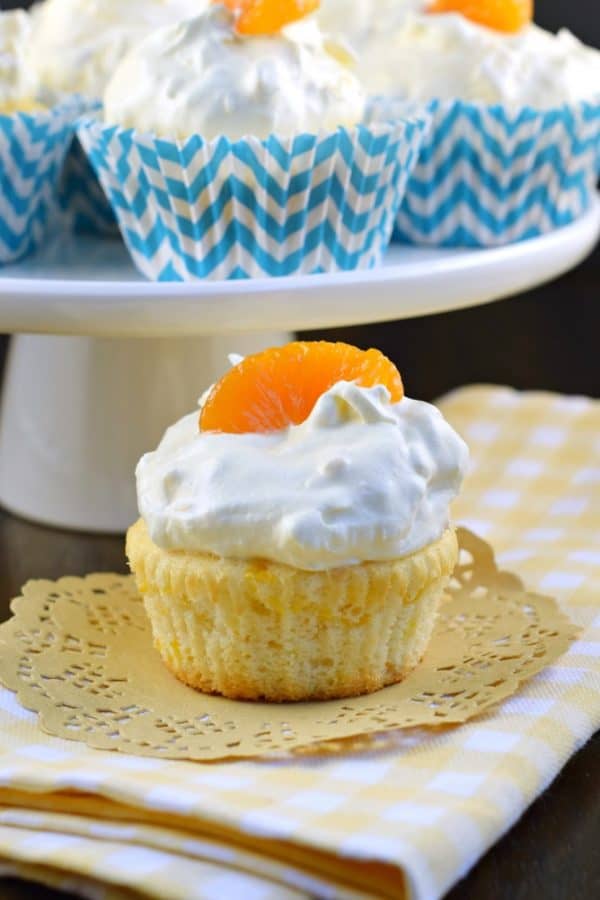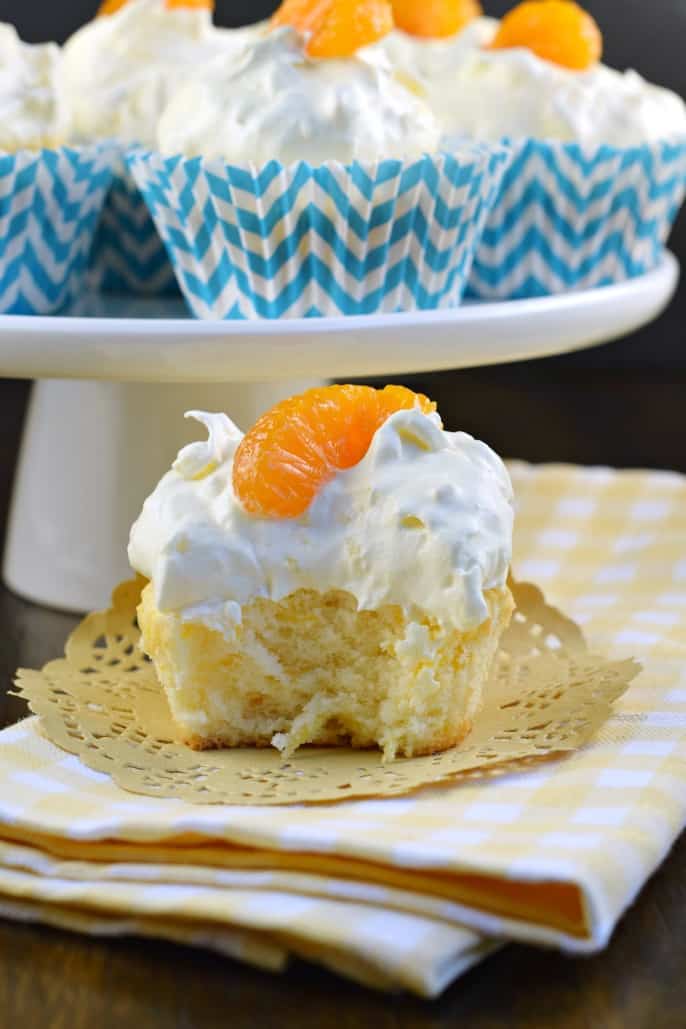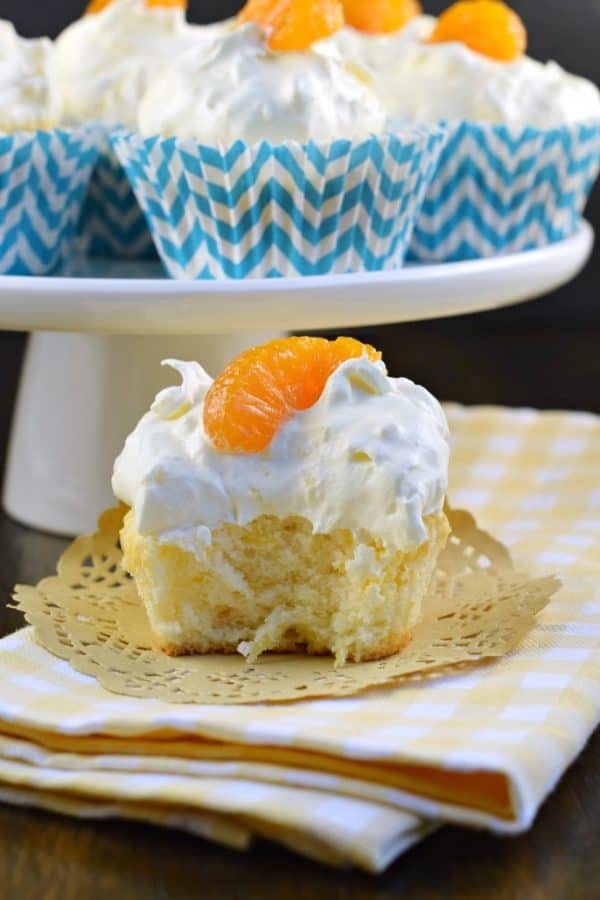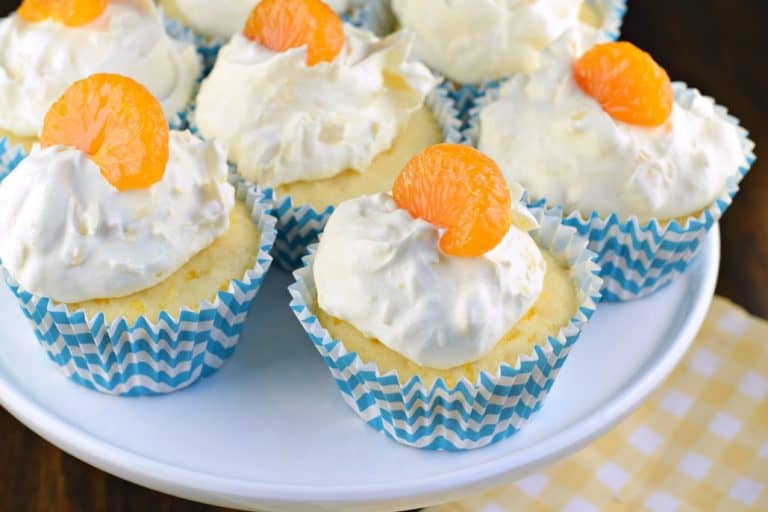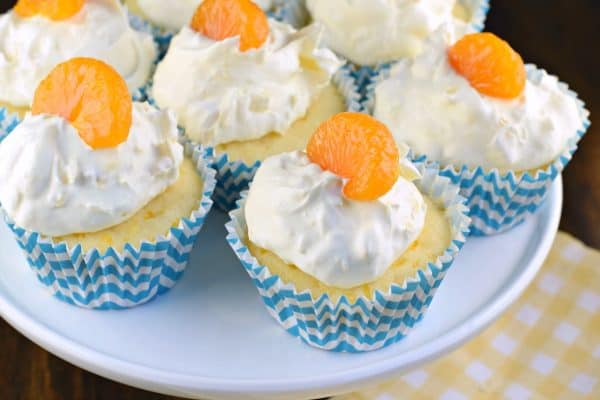 More Light Cupcake Recipes
Indulge in one (or more!) of these Skinny Pineapple Cupcakes for dessert! Made with only 3 ingredients you can be enjoying one of these no guilt treats tonight!
Incredibly easy, these Lemon Pudding Cupcakes are moist and delicious! Topped with a creamy, light lemon frosting, you'll love to sink your teeth into one of these cupcakes!
Crazy moist and fluffy, these Banana Pudding Cupcakes are the perfect dessert!