Blueberry Slab Pie is bursting with a sweet blueberry filling and covered in a flaky crust for a crowd-pleasing dessert that everyone will adore!
Love pie? You must bake up a cherry pie for dessert tonight. Or give our delicious lemon meringue pie recipe a try soon.
Why Blueberry Slab Pie is Best
If you haven't made a slab pie before, it's basically a party in a pan! Our apple slab pie is so good, we knew we had to try a new flavor!
This fun dessert is easy to make and sure to impress! If you love blueberry pie, this is just for you.
Pie in a bar pan? This is nothing new to us. We love these apple pie bars and of course you can't go wrong with key lime pie bars too.
Ingredient Notes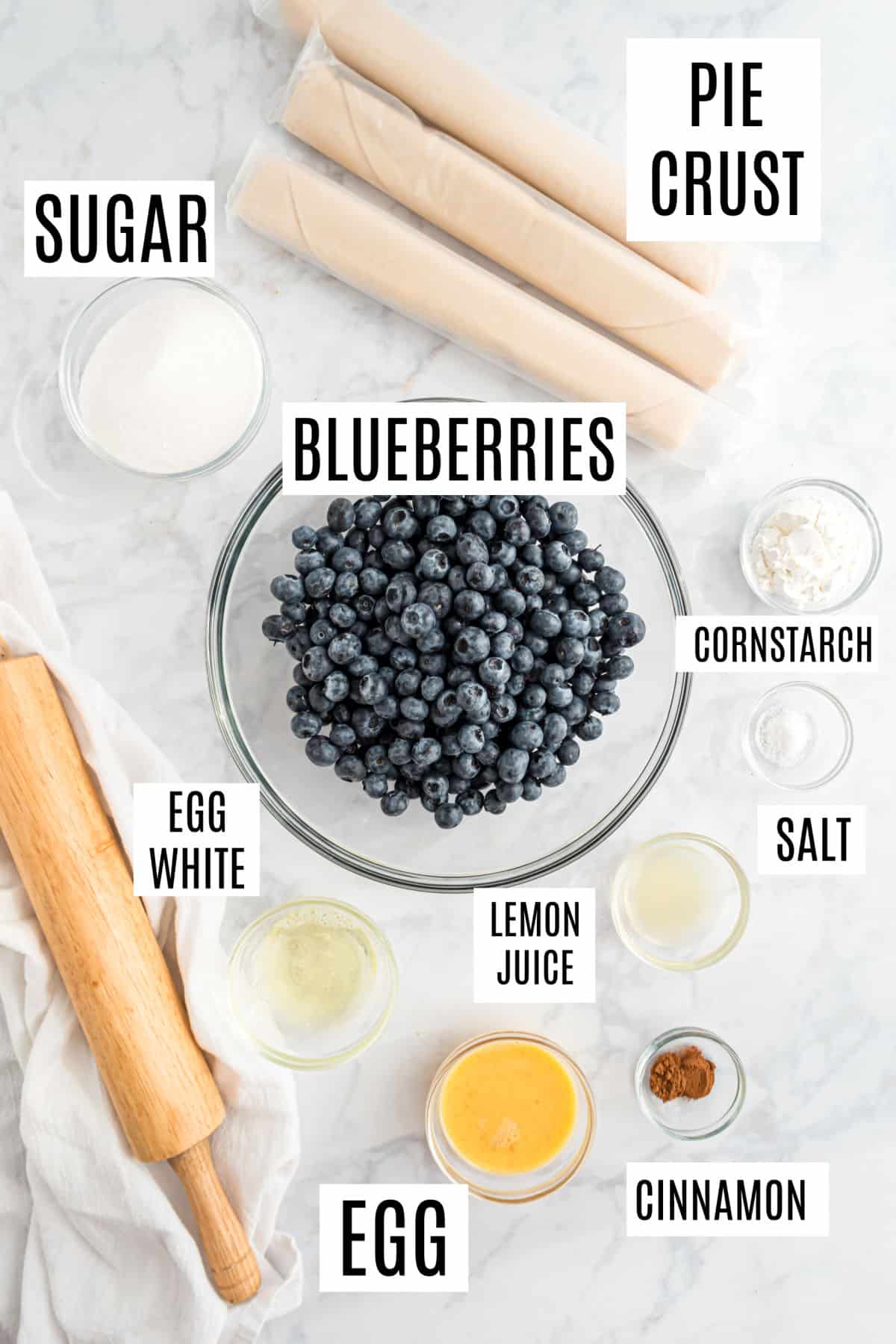 Easy Instructions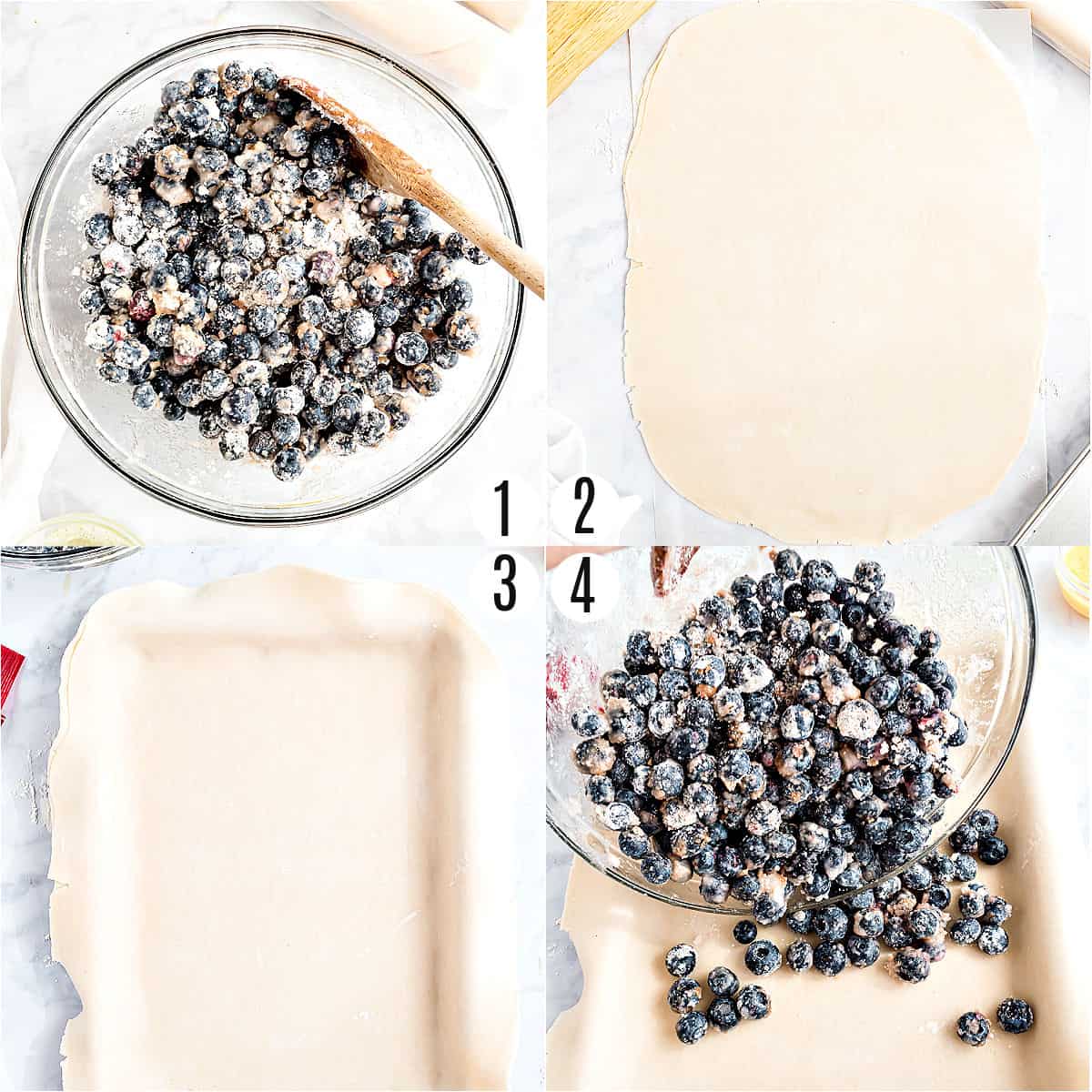 This easy pie recipe requires a few different steps to make the different layers, but they are all easy-peasy!
Make the blueberry filling. Add the blueberries, sugar, cornstarch, cinnamon, salt and lemon juice to a large mixing bowl. Fold the ingredients together carefully to avoid crushing the blueberries.
Bottom pie crust. Use two of the three pie crusts to roll out in a 14×17″ rectangle. Transfer to the prepared pan – it will hang over – and brush the bottom with the beaten egg white.
Add the filling. Add the blueberry filling to the pan and spread into an even layer.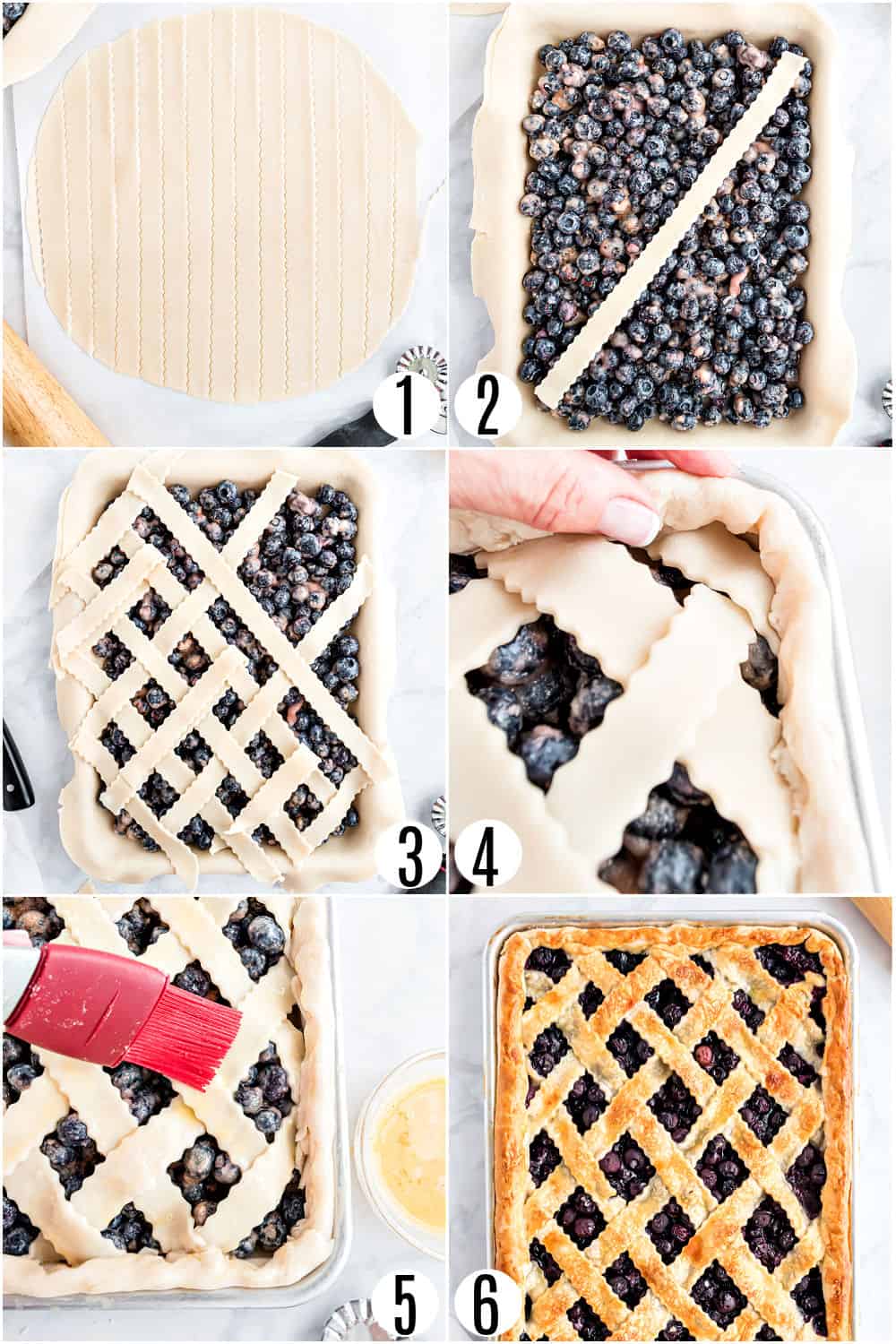 Add the top crust. Roll out the remaining pie crust and cut into strips. Lay out the strips in the pan diagonally in one direction then fold back and layer in the opposite direction to make a lattice design.
Finish and bake. Roll the pie crust edges to create an even edge. Brush the top of the slab pie with the egg wash and sprinkle with sugar. Bake until bubbly then serve warm or at room temperature.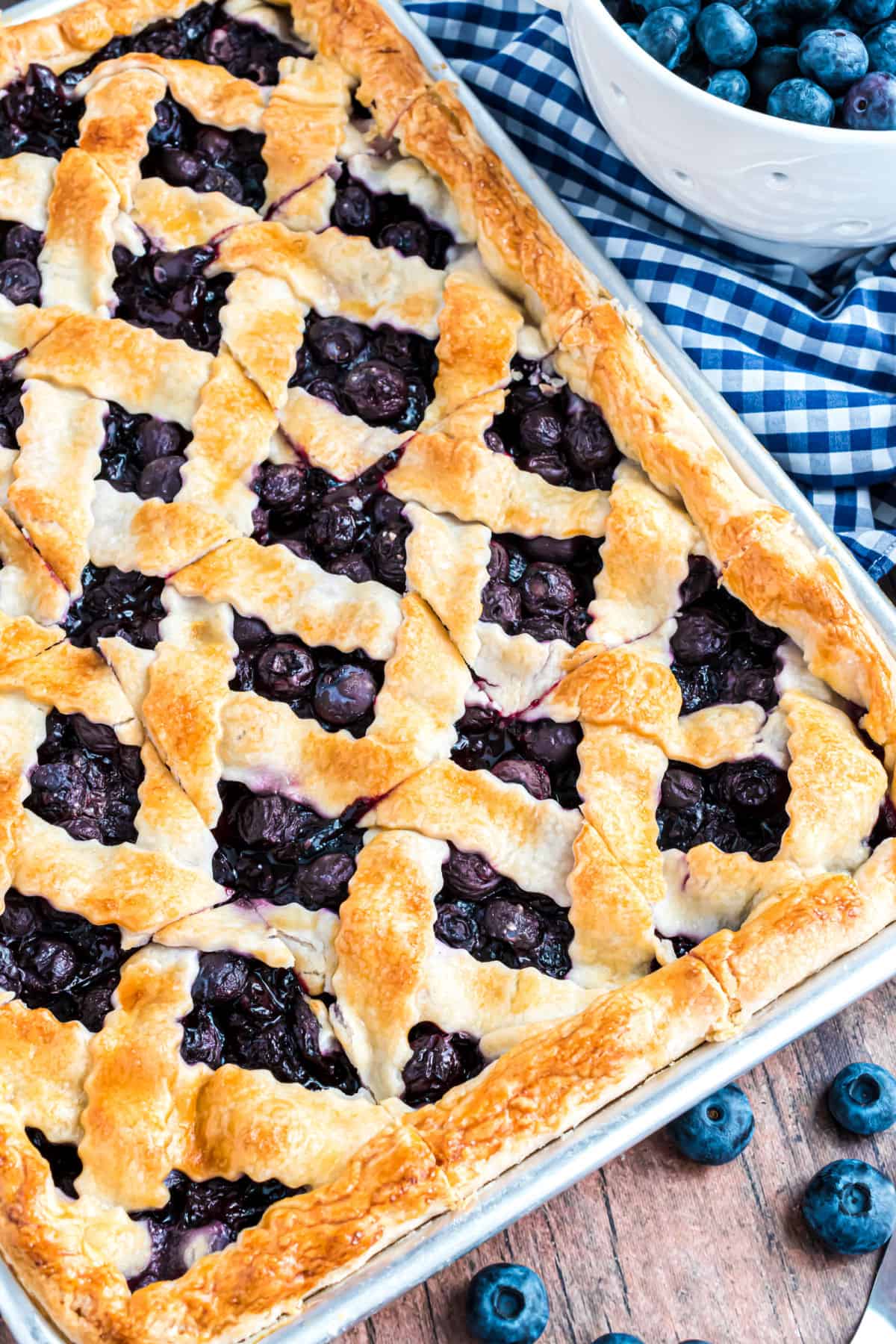 Tips and Tricks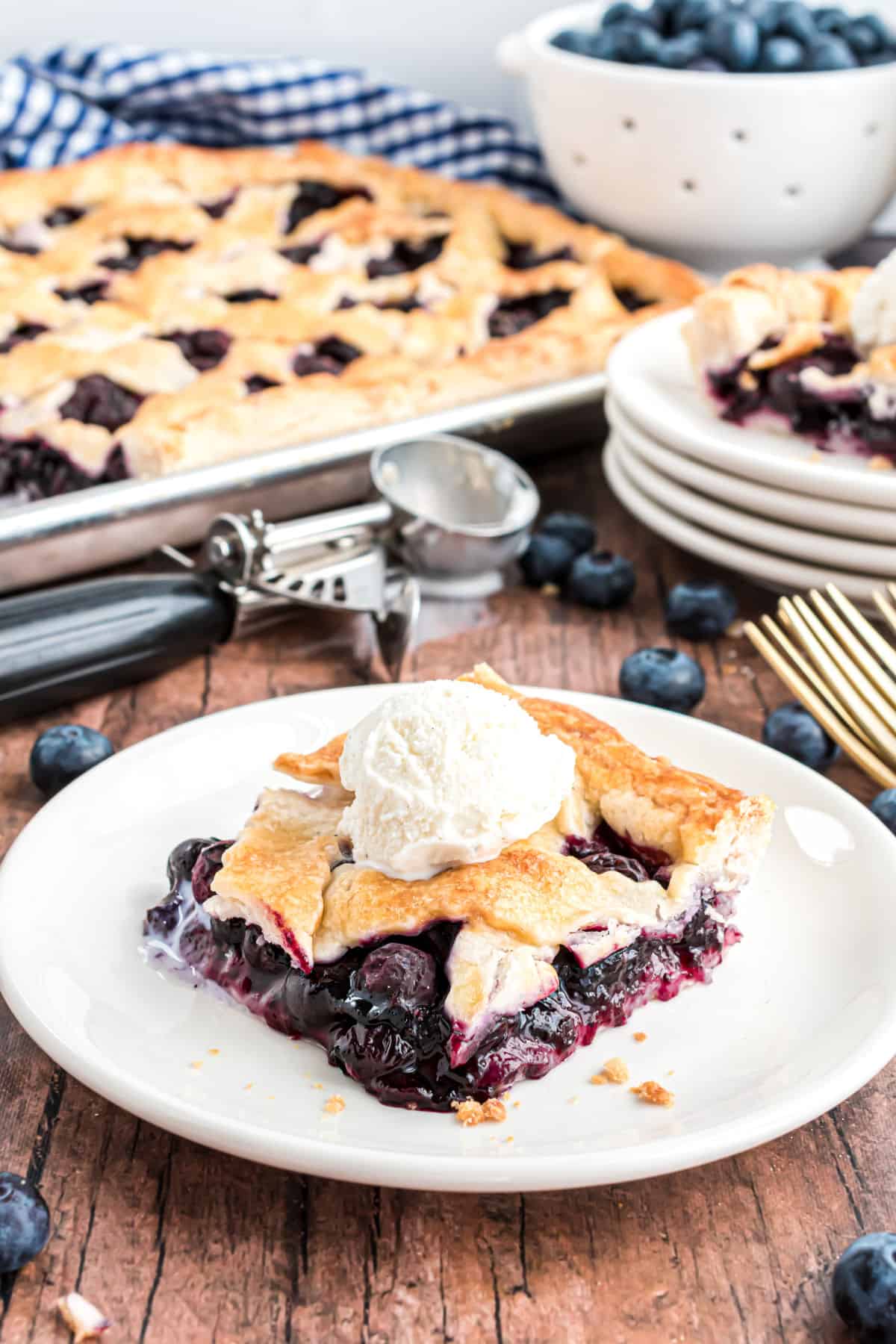 Recipe FAQs
Do I have to make a lattice topping for this pie?
A lattice-like crust (minus the weaving work) can be done for the top of the pie by laying the strips of crust in the opposite direction directly on top of the first layer of strips. It's a little quicker and easier. Then roll up the edges of the crust as directed.
How do I store slab pie?
Loosely cover the pie with plastic wrap or aluminum foil and store at room temperature for up to 2 days or in the refrigerator for up to 5 days.
Can you freeze slab pie?
Yes! Wrap blueberry slab pie tightly in plastic wrap or aluminum foil and place in a freezer bag for up to 3 months. Individual slices can be frozen in the same manner. Thaw at room temperature and reheat if desired.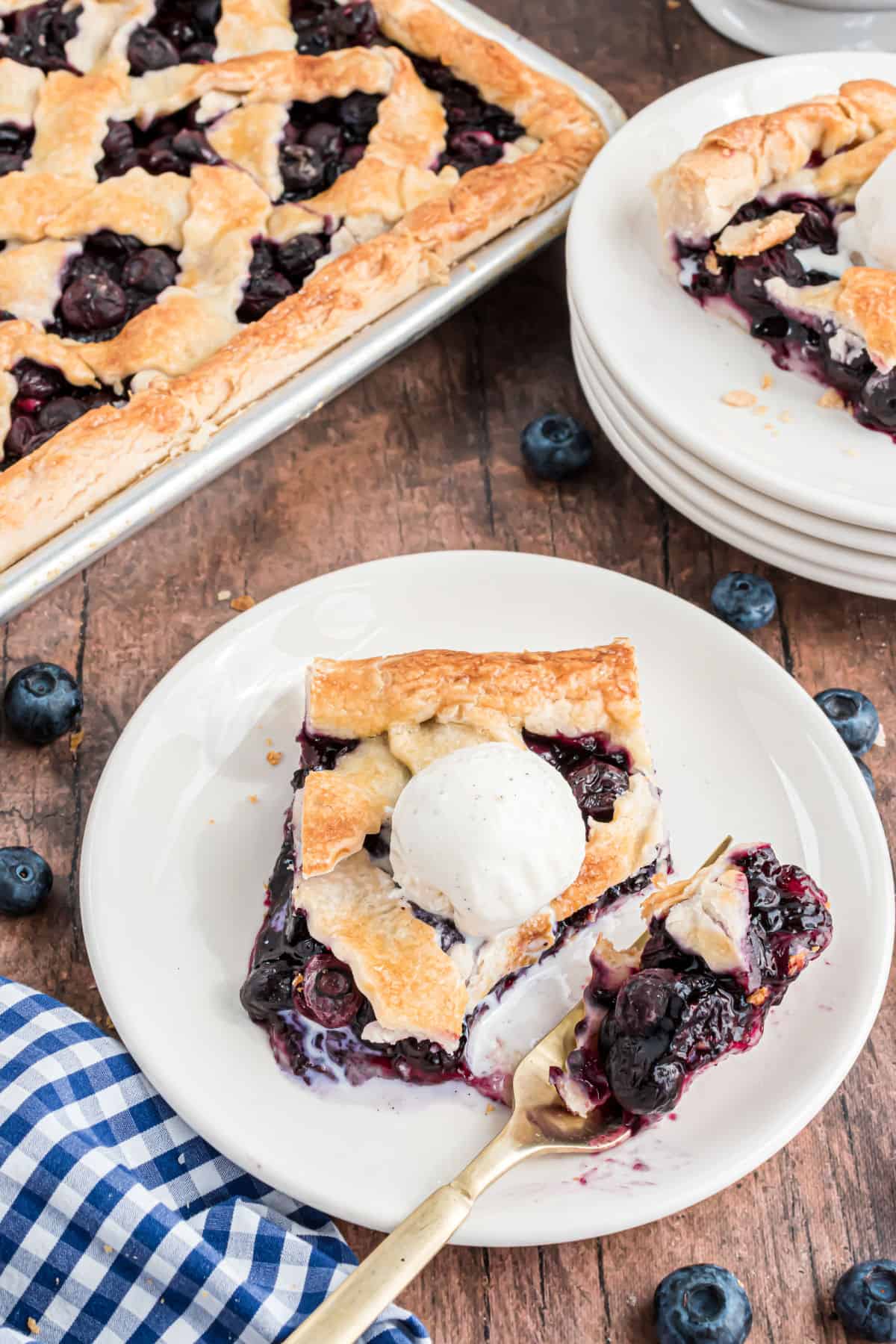 More Easy Dessert Recipes