This frozen pineapple ice cream treat makes any day feel like a summer vacation! Go ahead and try your hand at making Disney Dole Whip at home!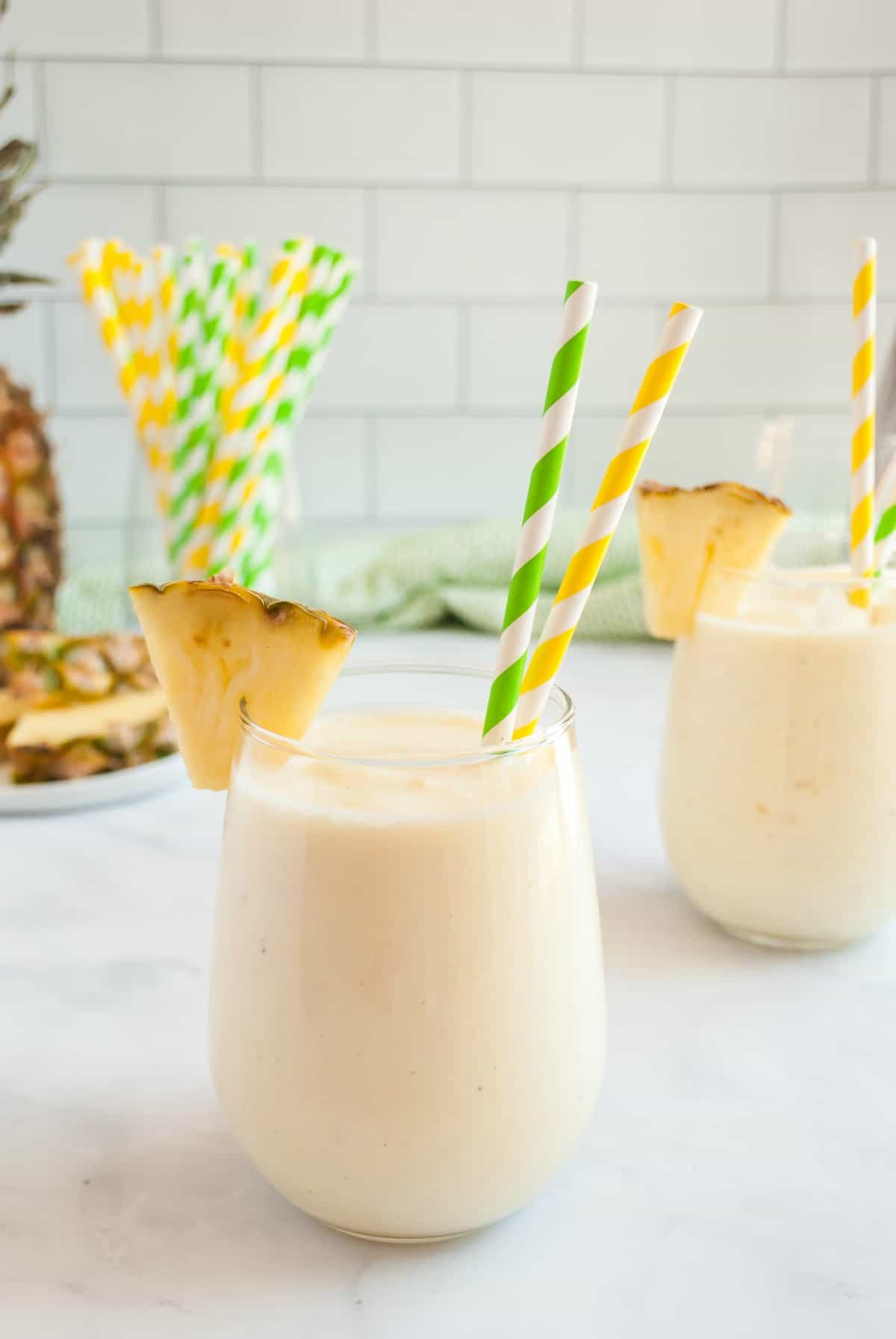 Of all the eats and treats I hear my Disney parks fantatic friends rave about, possibly the most universally beloved is the Dole Whip.
Swirled into a tall cup, this dessert is the go-to way to cool off for Disneyland or Disneyworld visitors on a warm summer day.
Now you can make it in your own kitchen and bring some of that Disney sweetness to your family whenever a craving strikes.
The original pineapple Dole Whip was developed for Disneyland's Adventureland over 30 years ago. Now, you can get all kinds of flavors and variations on this fruity soft serve from a Dole Whip Float (Dole Whip + pineapple juice) to adults-only takes that involve rum.
DISNEY RECIPES: Churro Bites | Monte Cristo | Churro Toffee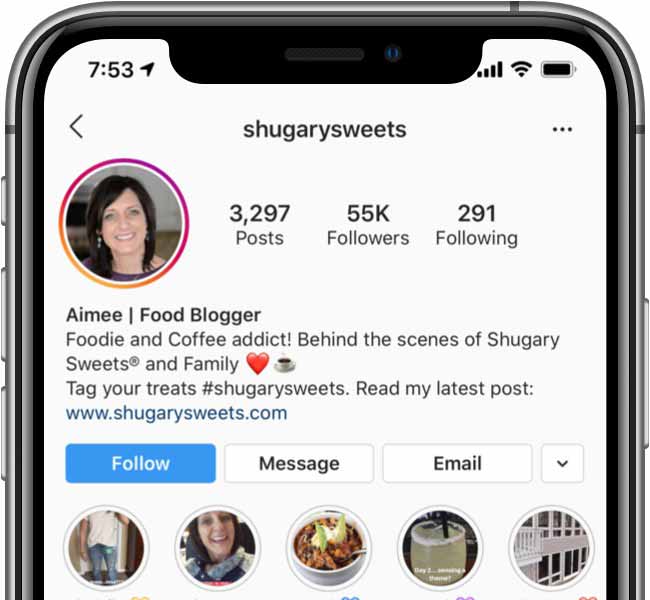 What is Dole Whip?
At the parks, Dole Whip is made by processing a pineapple mix with water through a soft service ice cream machine. It's all the delicious sweet taste of fresh pineapple but with the smooth frozen texture of the best soft service ice cream. Perfect for cooling you off on a hot day!
It's light, velvety and almost addictively tasty.
Plenty of Dole Whip enthusiasts have made copycat Dole Whip at home over the years but this official recipe from Disney is the best one I've tasted!
Dole Whip in the parks is dairy free but without a soft serve machine to process the pineapple through, this recipe uses vanilla ice cream to give the treat the right texture and flavor.
When you can't get to Disney World or Disneyland for your Dole Whip fix, this copycat Dole Whip recipe is the next best thing!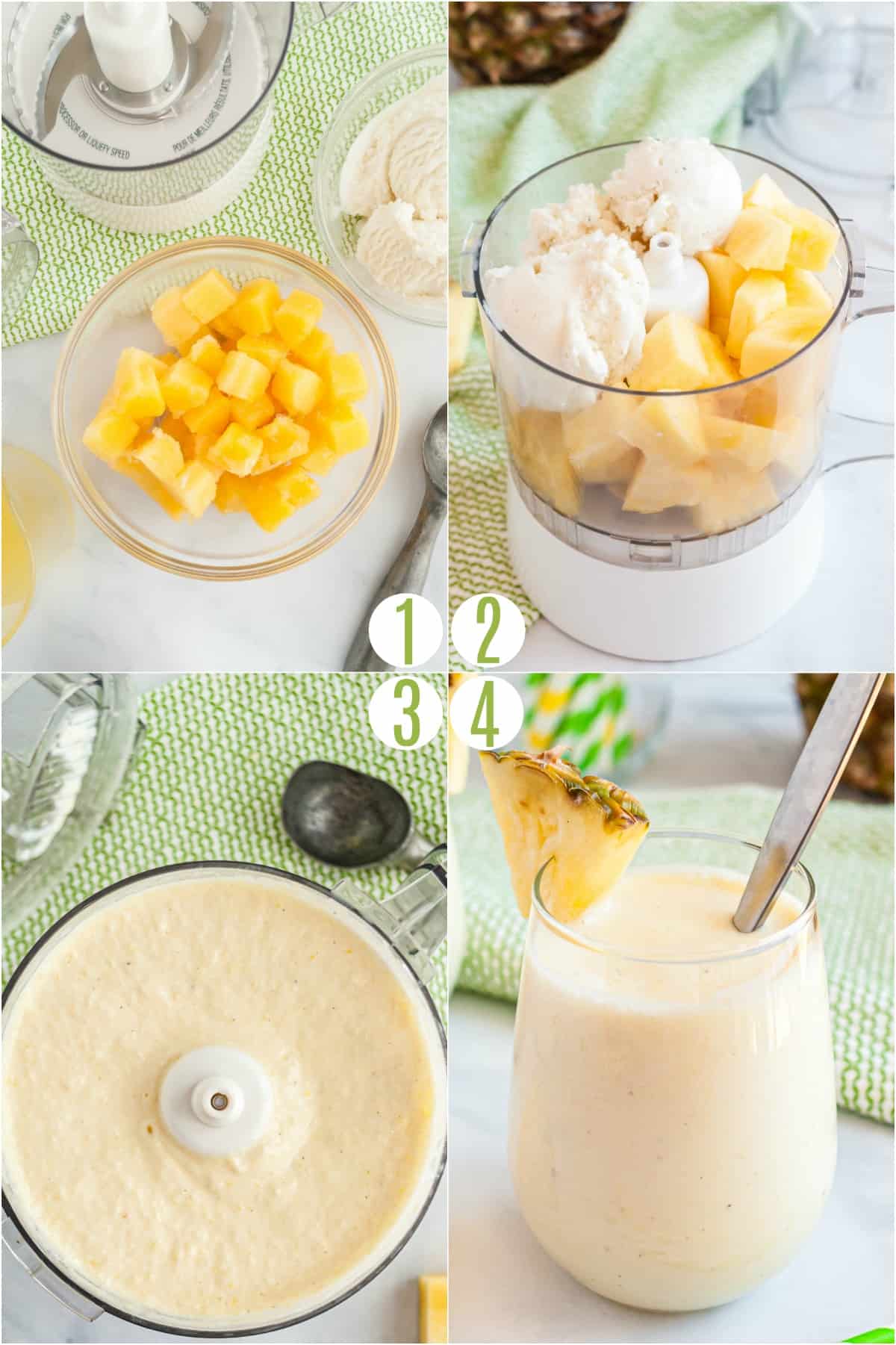 Ingredients Needed
You don't need an ice cream machine or any unusual equipment to make your own Disney Dole Whip for dessert tonight. It only requires TWO ingredients–and you probably already have them in your freezer!
Here's everything you need for the recipe:
A blender or food processor
Frozen pineapple chunks
Vanilla Ice Cream
To make the Dole Whip, blend all ingredients together in the blender until smooth.
PRO TIP: I found using a food processor gave the best results! Smooth and creamy. A blender struggled to whip the frozen pineapple and ice cream into a pipeable treat.
Pour tall milkshake glass is another fun vessel for serving this pineapple treat.
Why doesn't my Dole Whip thicken and swirl?
The swirled appearance is fun and fancy looking if you want to recreate the parks experience at home but certainly not necessary!
Most at home blenders can't whip the frozen pineapple and ice cream into a pipeable icecream treat, so don't stress about it.
Pour your homemade Dole Whip into a glass with a straw, or serve with a spoon for slurping (like you would a root beer float)!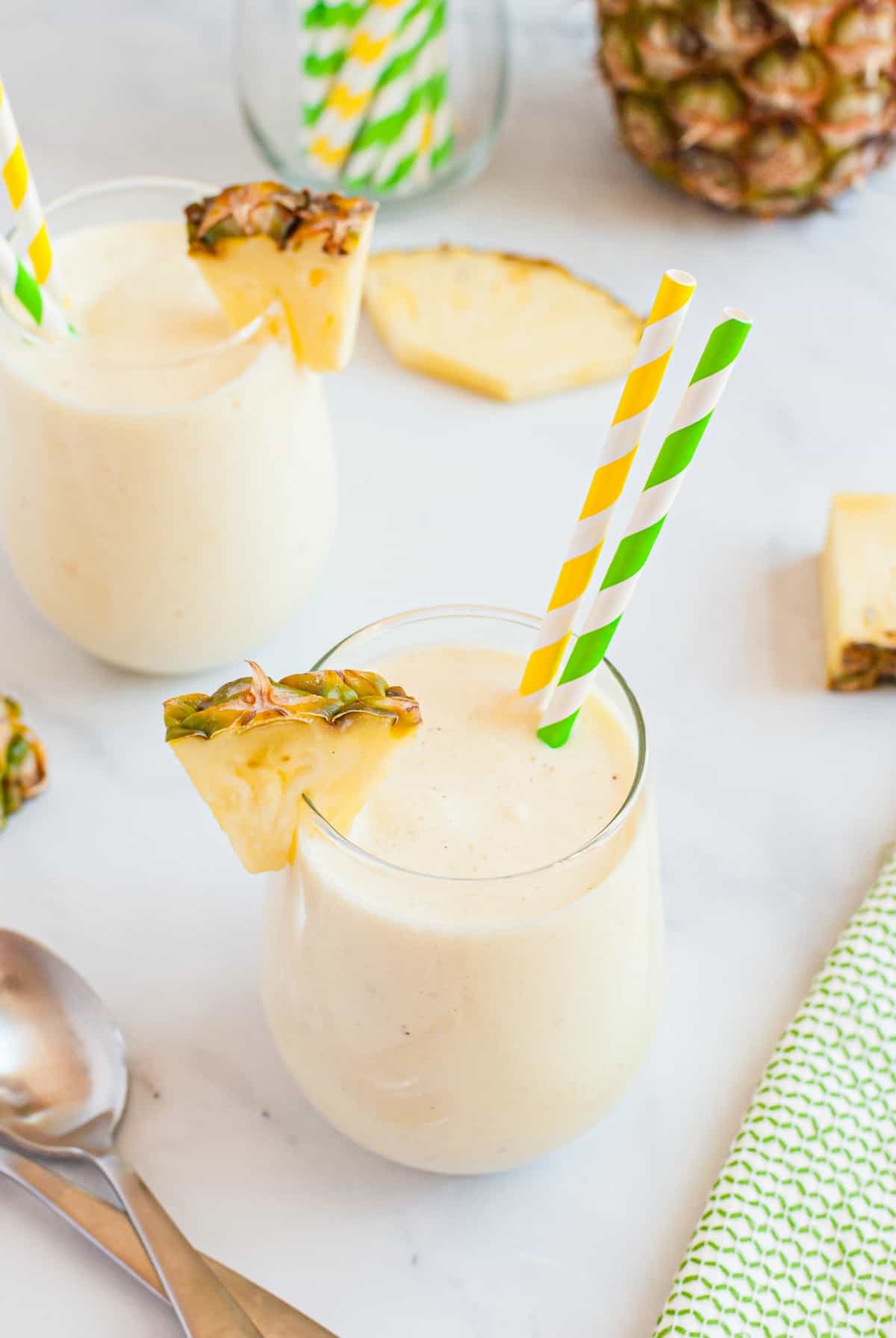 Every member of my family loved this dessert and has already asked me when I'll be making it again. We ate it sitting on our living room sofa but we all agreed the pineapple flavor made it feel at least a little like we were lounging on a beach somewhere.
Whether you've tried the original at Disneyland or not, you should give this recipe a try. If you love tropical flavored desserts you're going to love this Dole Whip!
Tips and Tricks
Blend well! If you're using a standard kitchen blender, use the "whip" setting to give this frozen dessert the fluffy airy texture of the original. It also works super well in a Vitamix or Nutribullet style blender.
Serve the whip right away! The longer the ice cream treat sits the more melty and liquidy it will get. This is not the dessert to make ahead of time.
Want a little more creaminess? A dollop of whipped cream on top is a delicious addition but definitely not necessary.
For a dairy free version, substitute your favorite dairy free ice cream. Choose a variety that's high in fat and with a creamy texture. I haven't tried it with a non-dairy vanilla ice cream so I can't vouch for the results, but if you do, let me know how it turns out!
Easy to double or triple the recipe!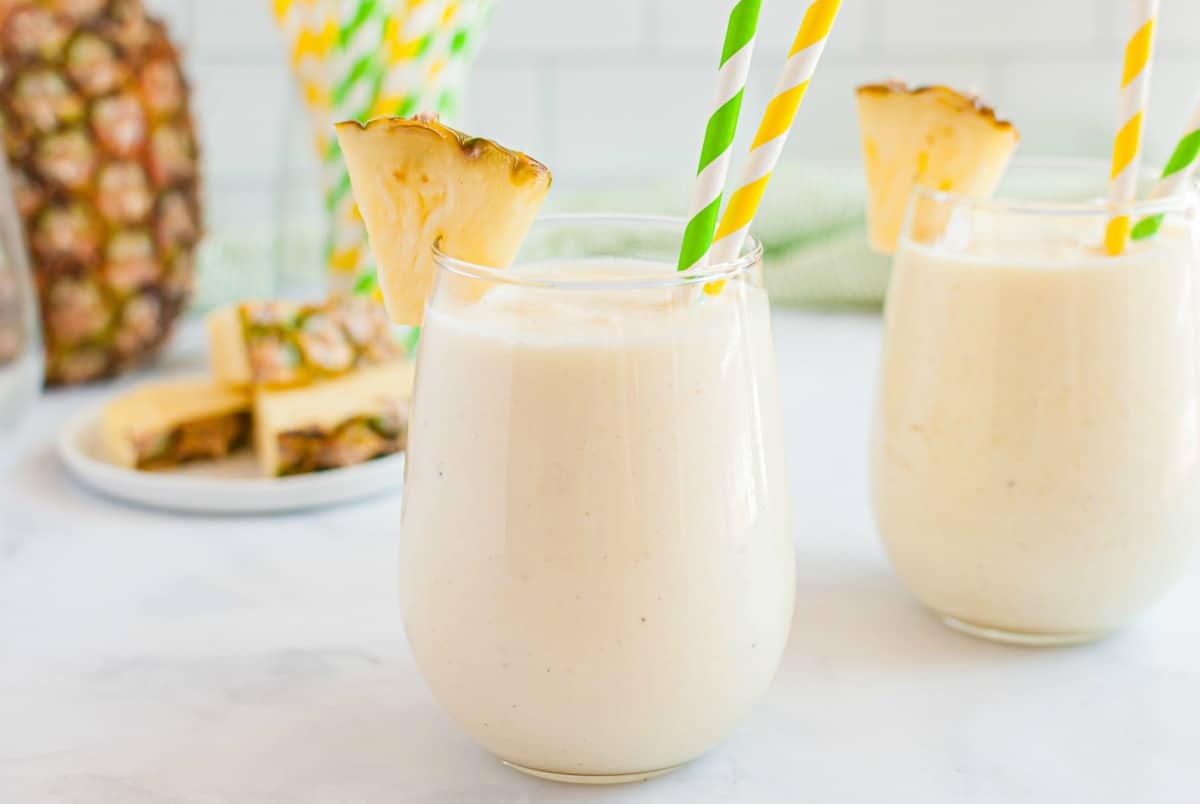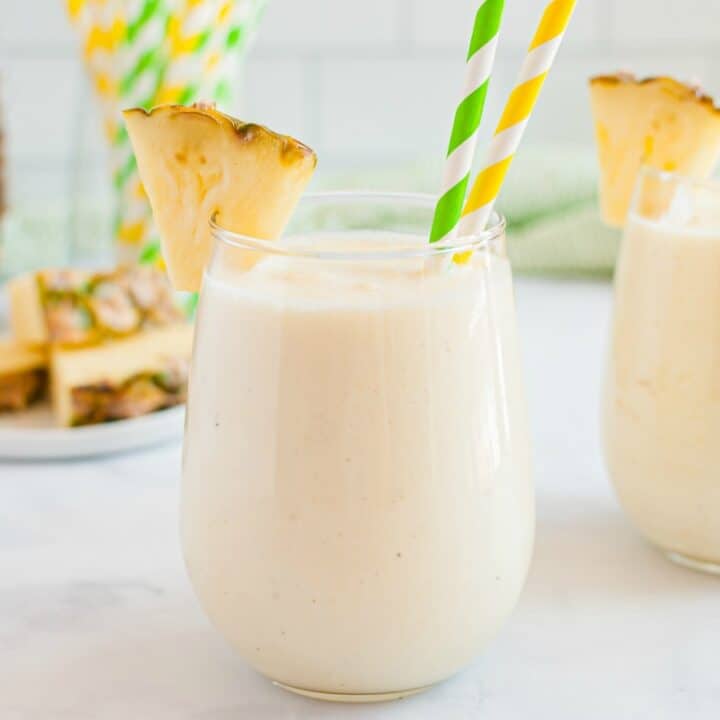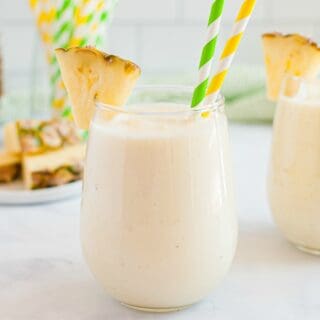 Dole Whip
This frozen pineapple ice cream treat makes any day feel like a summer vacation! Go ahead and try your hand at making Disney Dole Whip at home!
Ingredients
4

ounces

pineapple juice

2

cups

frozen cubed pineapple

2

large scoops vanilla ice cream
Instructions
In a blender, combine the pineapple juice, frozen pineapple cubes and ice cream. Blend until smooth.

Transfer the ice cream to a star-tipped pastry bag and swirl it into a bowl or stemless wine glass. Enjoy immediately.
Notes
Originally developed in Magic Kingdom's Adventureland at Aloha Isle.
Can also be scooped into a bowl instead of swirled with a bag.
Nutrition
Calories:
252
kcal
,
Carbohydrates:
45
g
,
Protein:
3
g
,
Fat:
8
g
,
Saturated Fat:
5
g
,
Polyunsaturated Fat:
2
g
,
Cholesterol:
29
mg
,
Sodium:
56
mg
,
Fiber:
3
g
,
Sugar:
37
g
Creamy sweet Dole Whip is the perfect way to use up that frozen pineapple! Recreate the Disney experience without stepping foot outside your house with this easy Dole Whip Recipe.