Rich Chocolate Cupcakes topped with Chocolate Chip Cheesecake frosting! Decadent, from scratch, and delicious!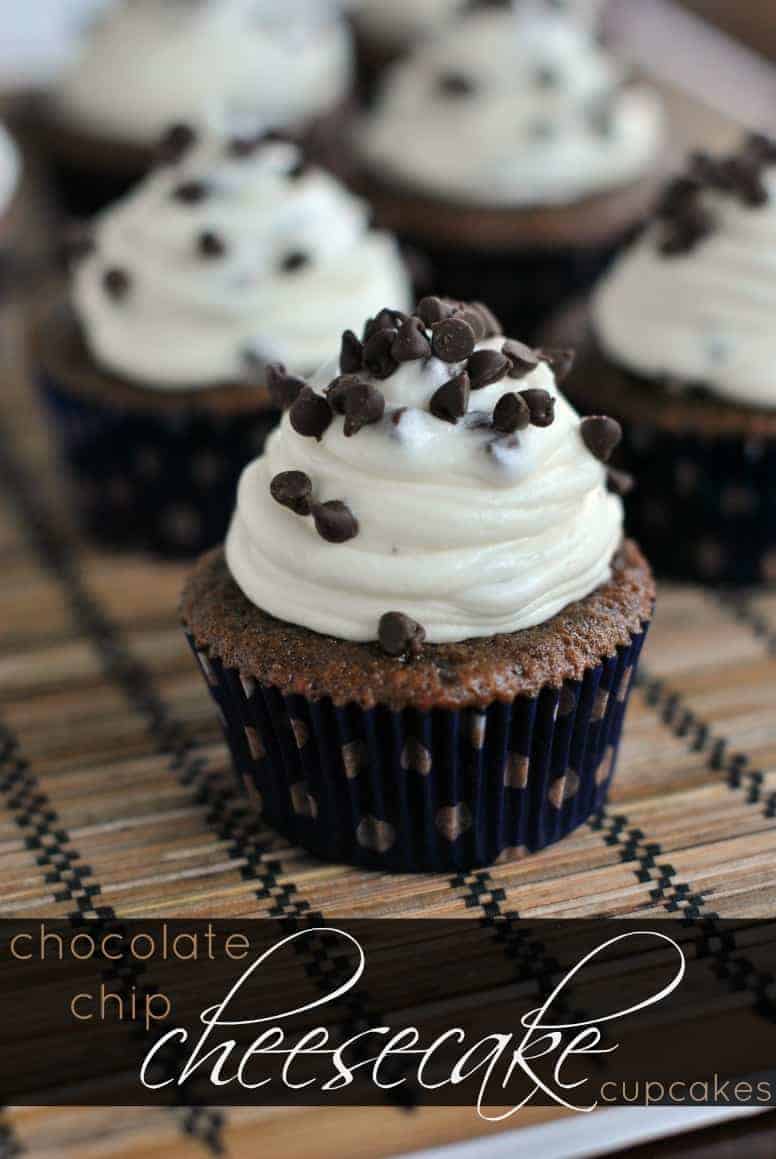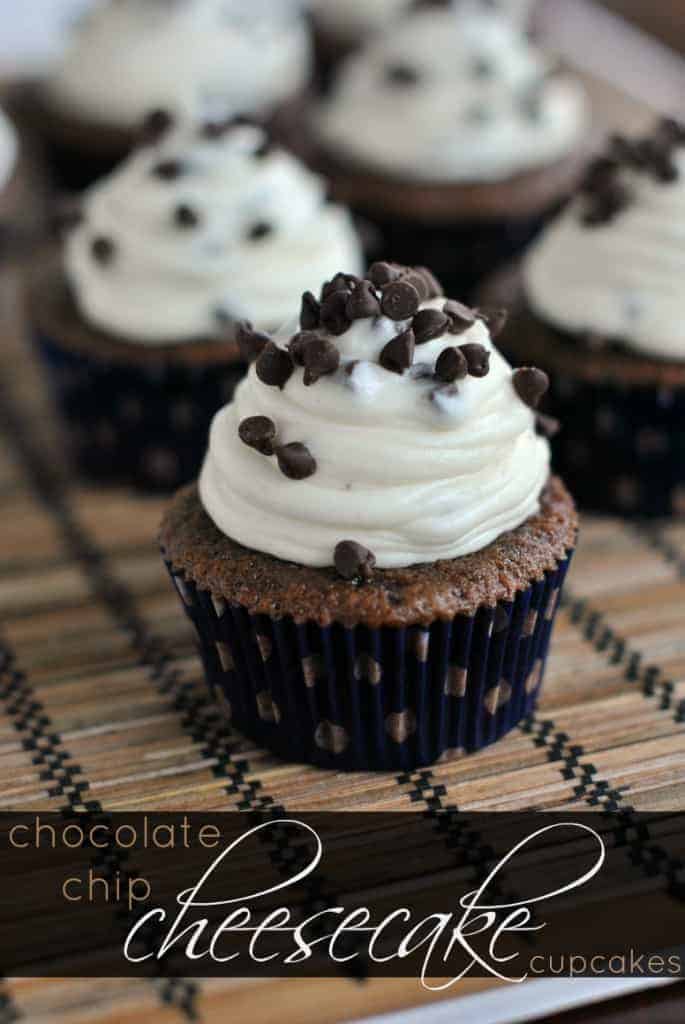 Click HERE to save recipe to Pinterest!
I haven't shared cupcakes on the blog since last Spring. Isn't that crazy? Well don't worry, today's recipe will totally make up for my lack of cupcake posting!
To make these Chocolate Chip Cheesecake Cupcakes, I used my FAVORITE chocolate cupcake base for these cupcakes. It's rich and fudgy. They don't get a big dome on top, but I like it that way because I like to swirl a large amount of frosting on top of each cupcake! There is a certain thing called "cupcake to frosting ratio." I like mine to be 1:1.
The frosting is cream cheese based with some vanilla and mini chocolate chips. I added some extra chocolate chips for garnish! Feel free to add the amount of chips YOU like, some people (LIKE ME) enjoy the frosting filled with chips, some like a little less. You can't go wrong either way! Just be sure to pile your cupcakes HIGH with frosting.
Enjoy this chocolate recipe, next week is all about Apples here on Shugary Sweets. Be sure you go apple picking this weekend to stock up! Now, go make a quick batch of cupcakes!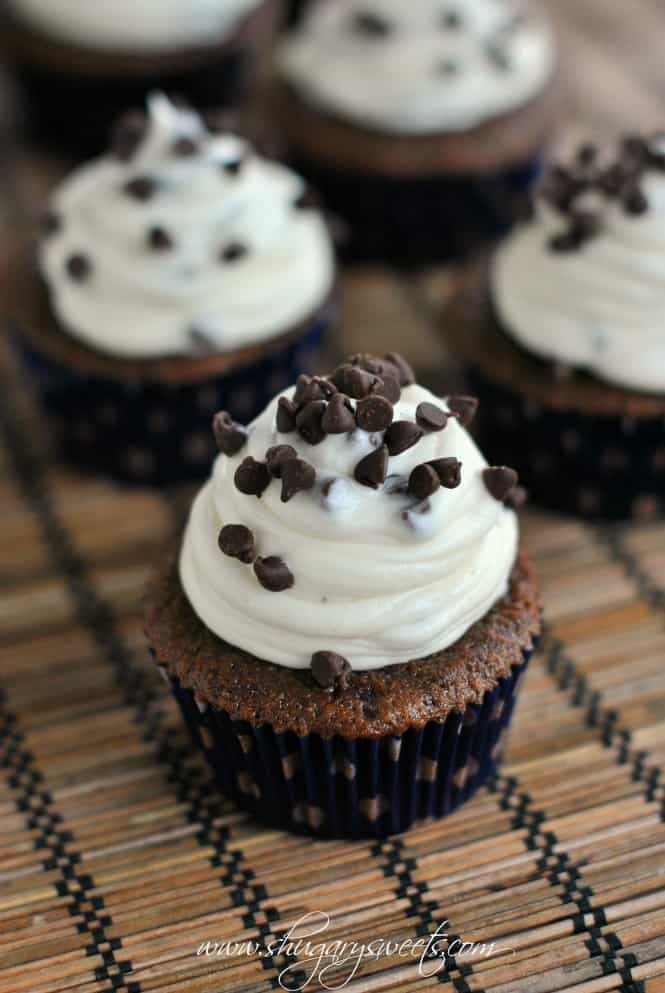 Connect with Shugary Sweets!
I know you want to see behind the scenes…check out my instagram!
Don't miss a single recipe!
Facebook | Twitter | Pinterest
Love CUPCAKES? You've come to the right place!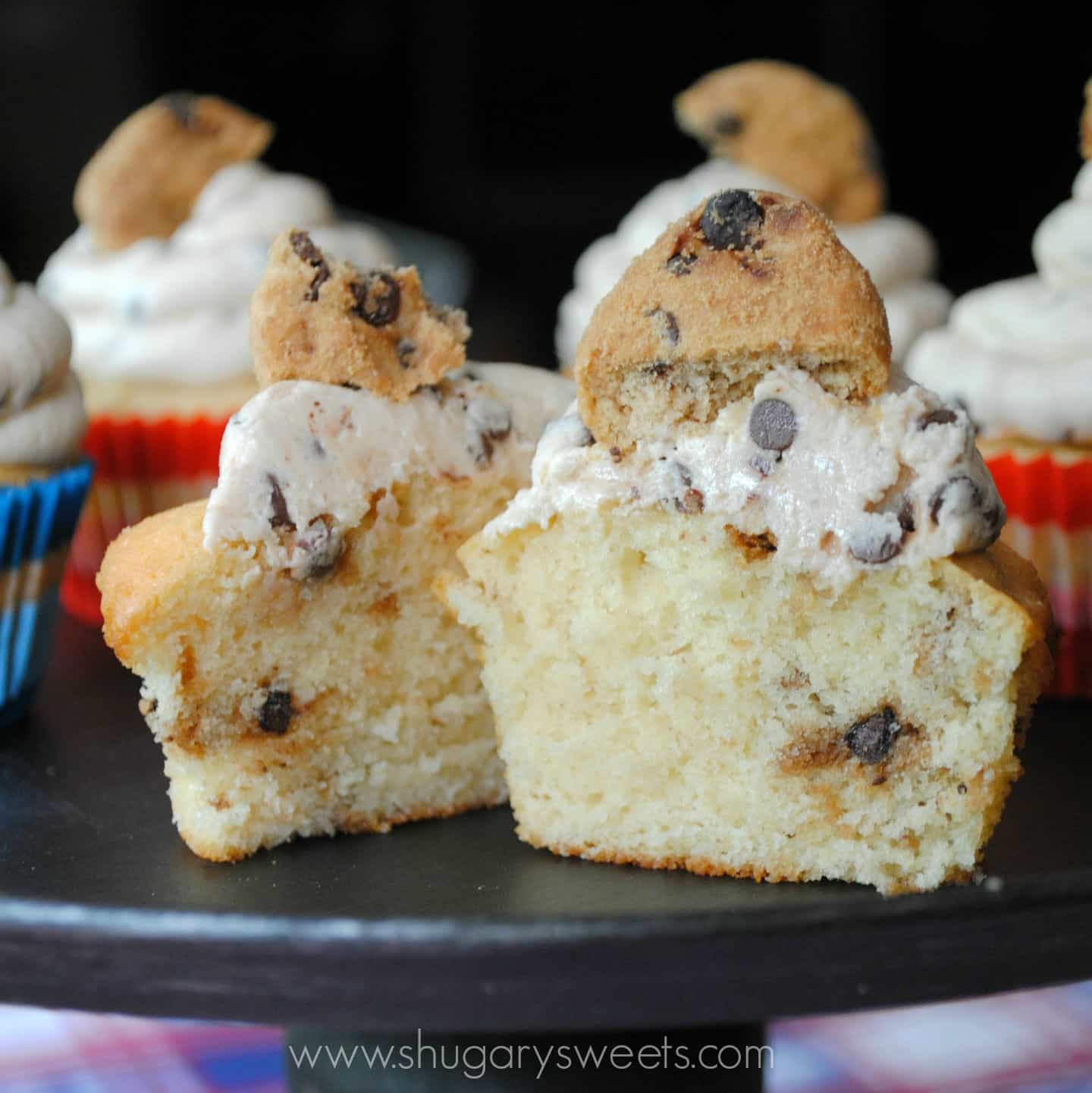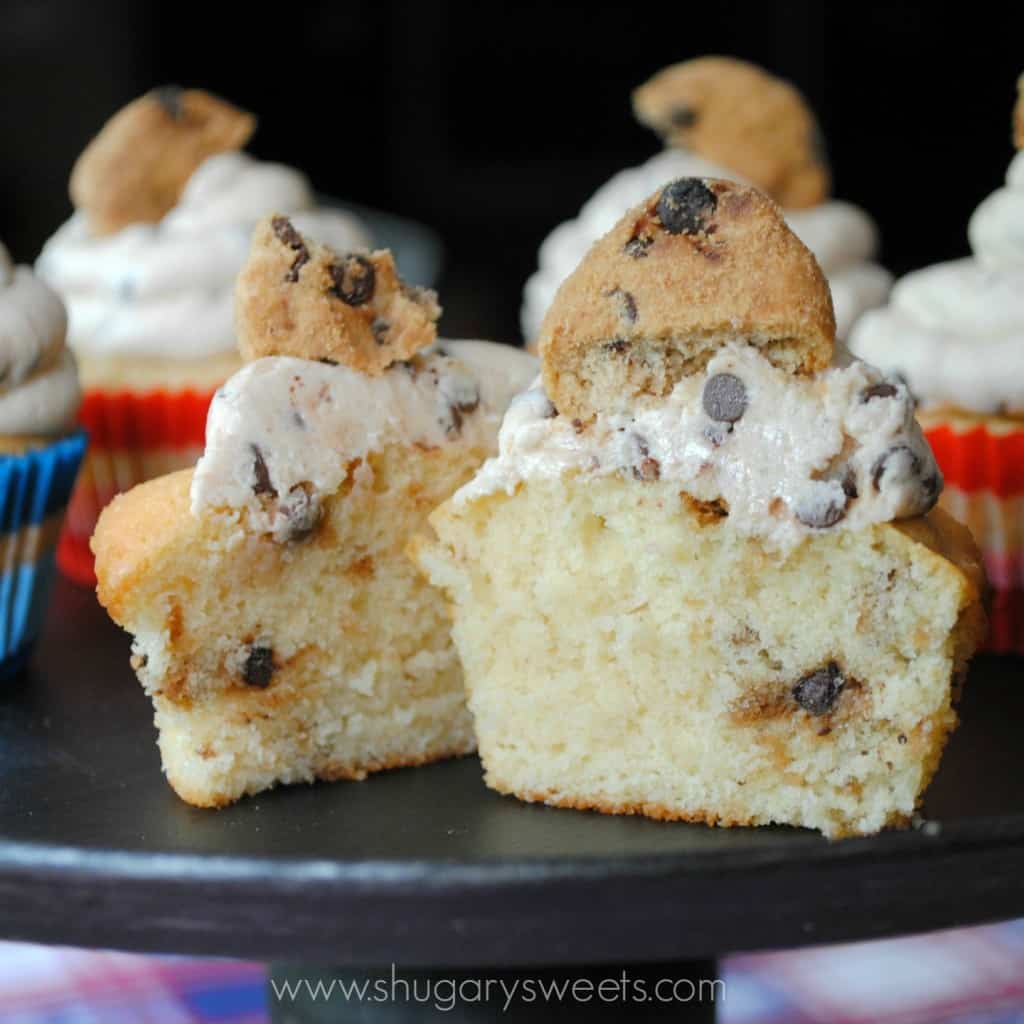 Chocolate Chip Cookie Dough Cupcakes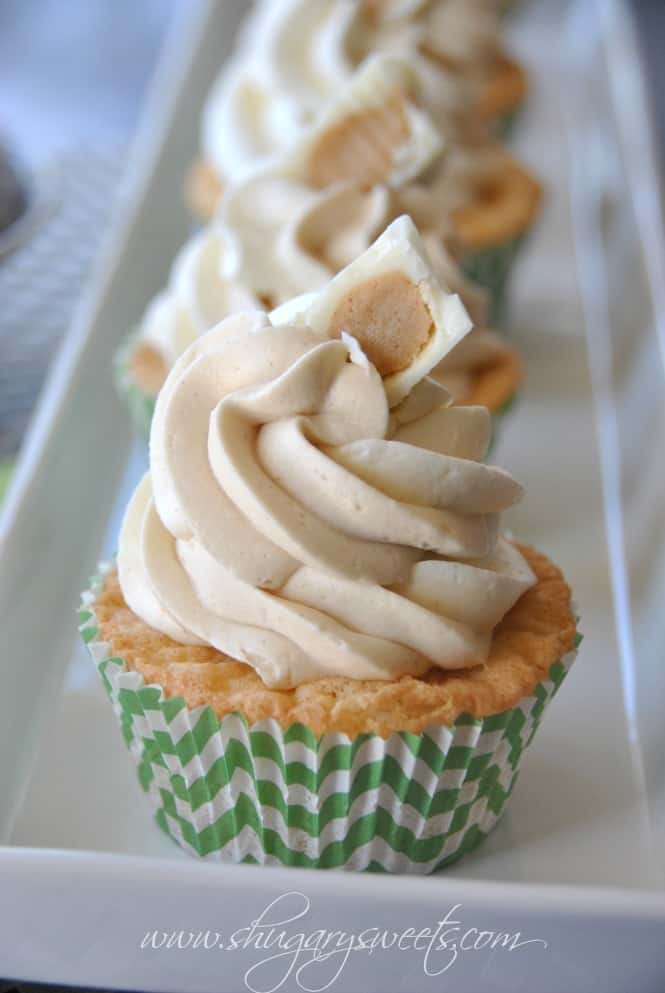 White Chocolate Cupcake with Peanut Butter Frosting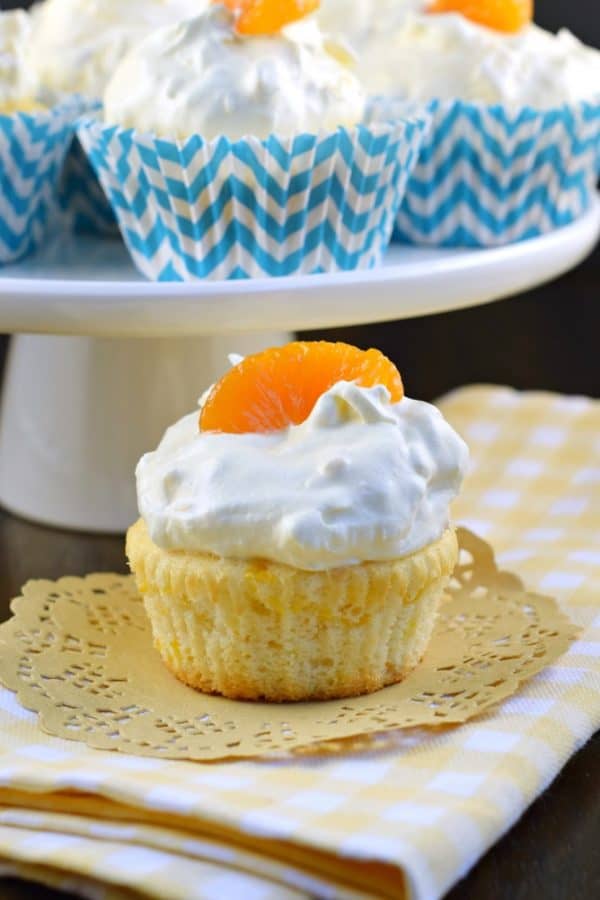 These Pineapple Orange Cupcakes are an easy, light dessert idea that are nearly guilt free! Less than 75 calories per cupcake!
I love adding mini chocolate chips to desserts….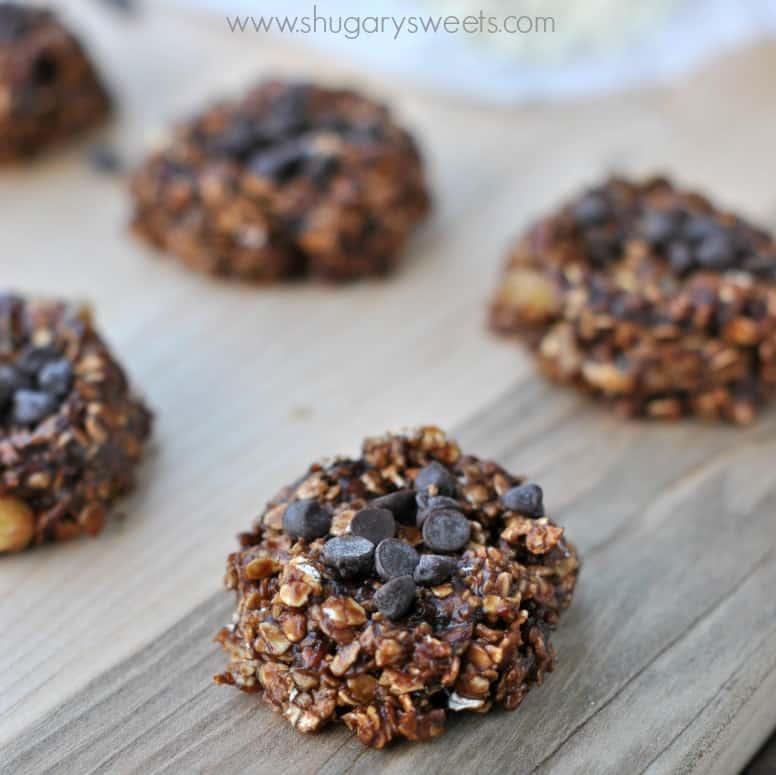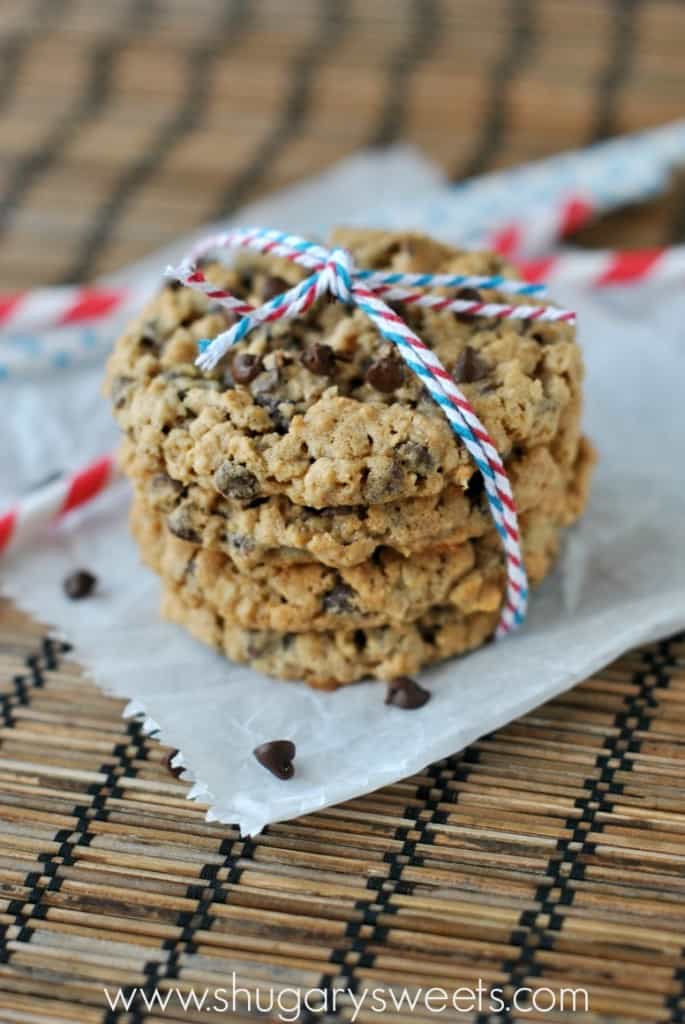 Oatmeal Chocolate Chip Cookies
Chocolate Chip Cheesecake Cupcake recipe: