Bite sized Blueberry Donut Muffins with a delicious vanilla glaze! And a sweet Happy Birthday to my daughter Alyssa!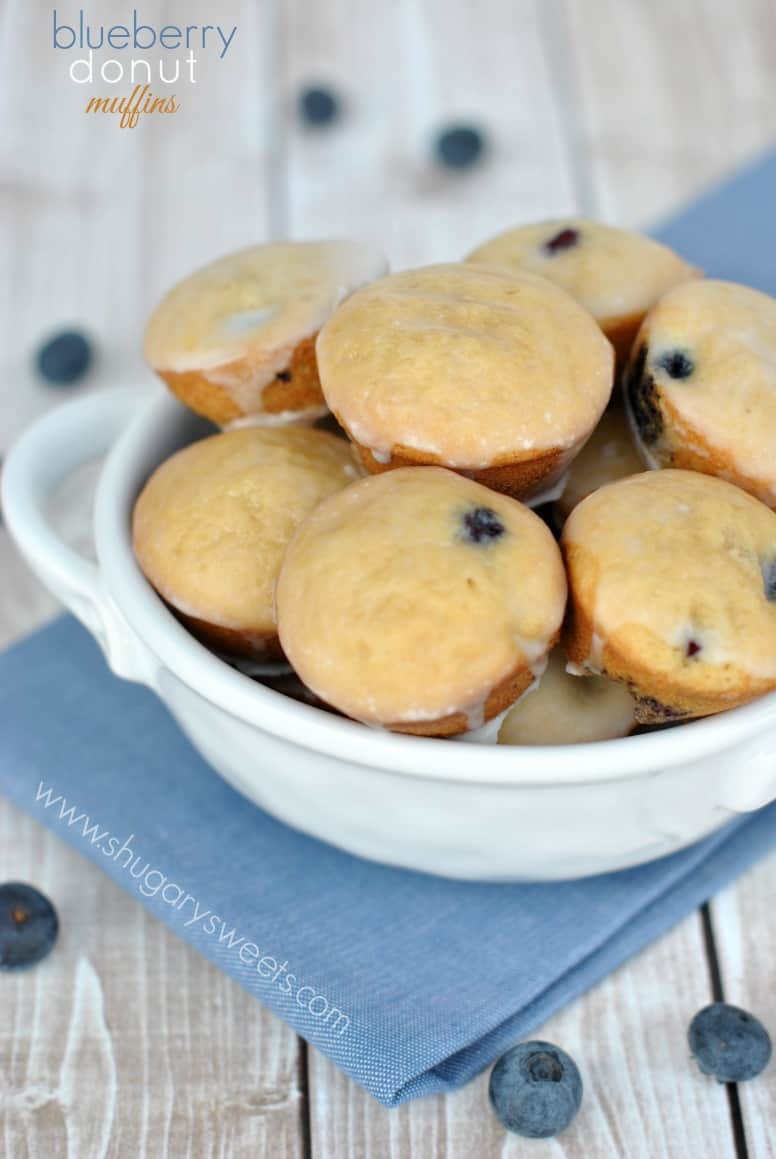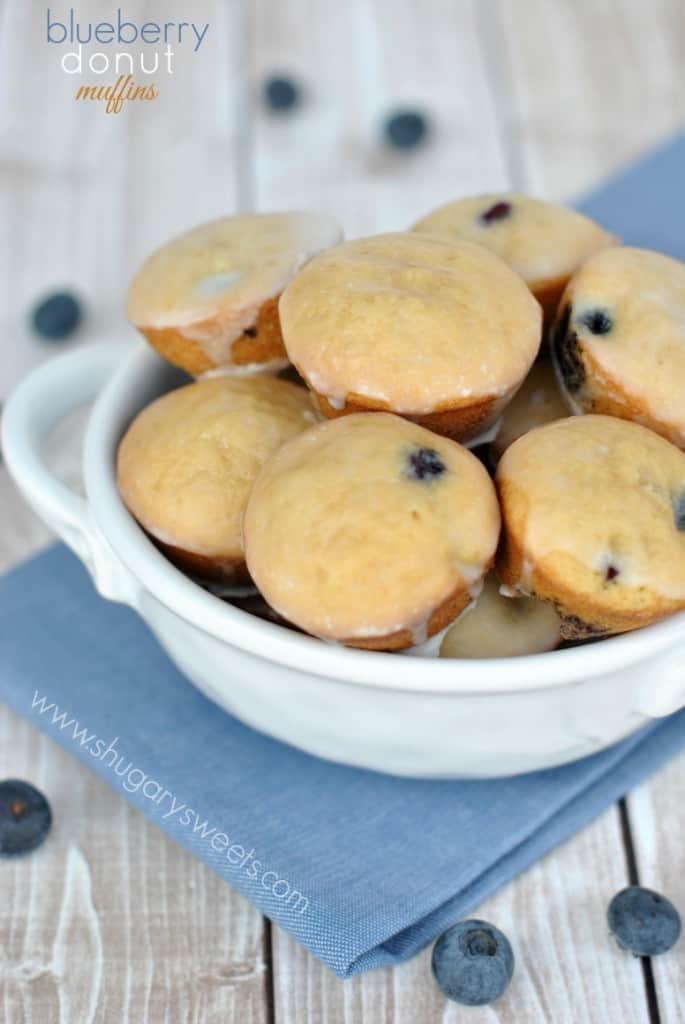 My kids are getting old. Which means I'm getting old. My son turned 17 in November, and now my oldest daughter turns 15 today!
15!! Yikes, I remember when I was 15. Fortunately, she's a good girl. She's too busy with her swim team to have a life. Or is it the other way around? Her life is her swim team??
Either way, her busy swim team becomes my life. Ha! Dare I admit to you all that our youngest started swimming too, so this will be our life for a very long time! And I refuse to complain.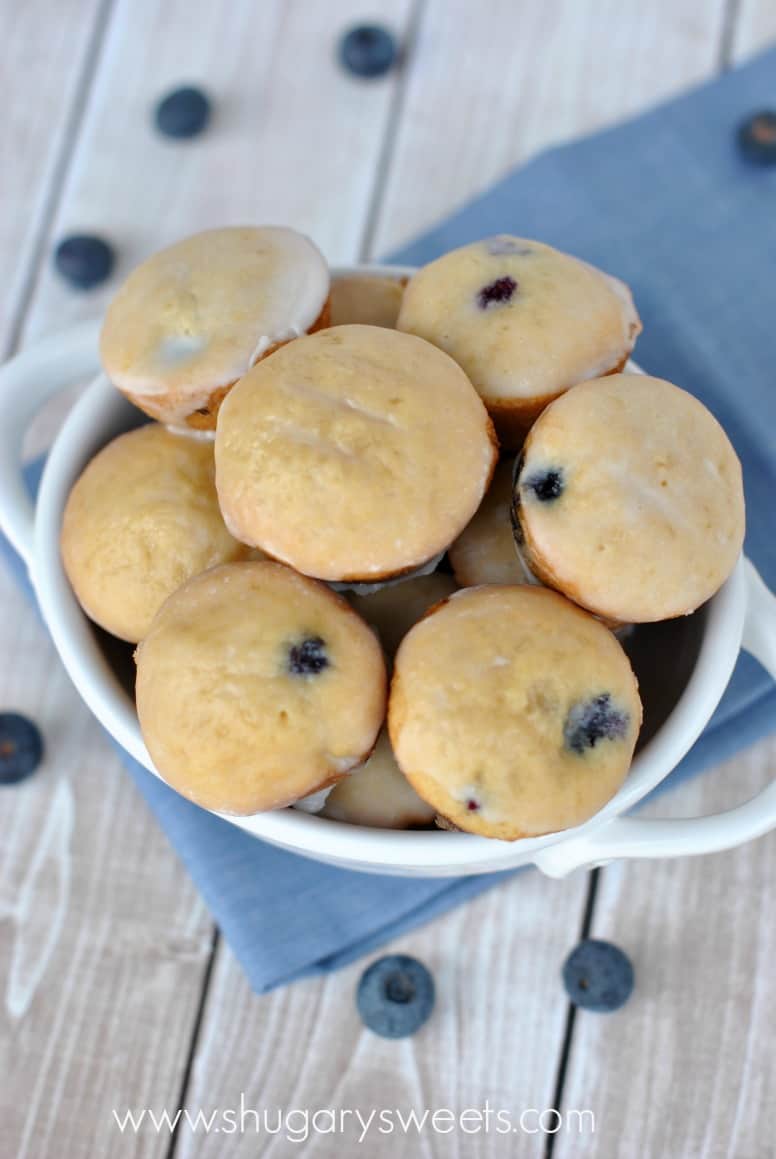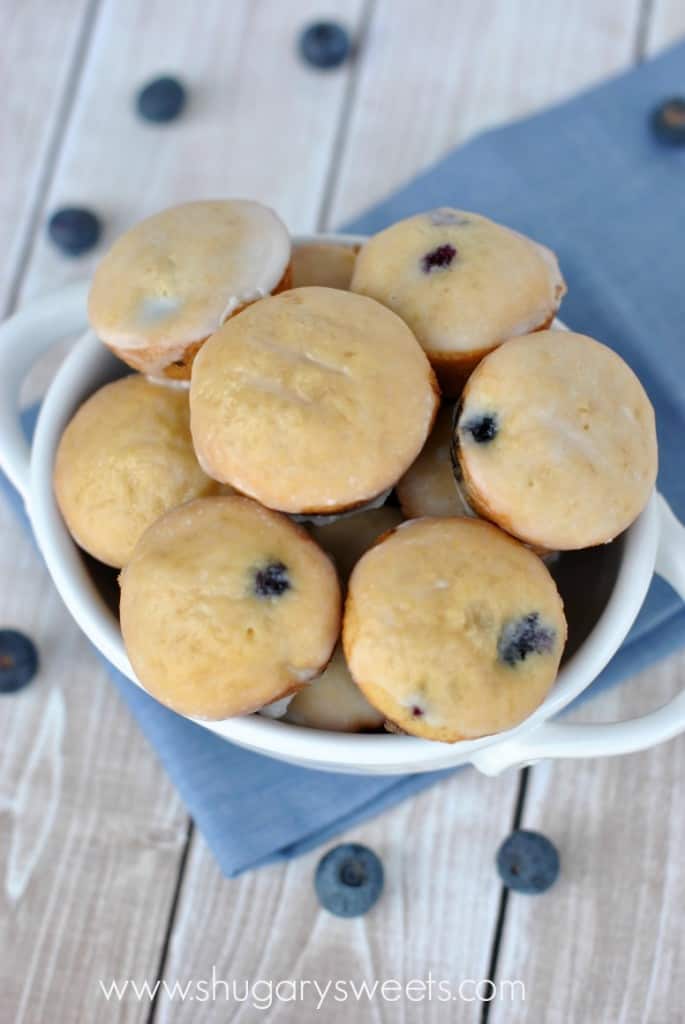 One thing my daughter is insistent upon, is blueberry muffins. If you've been reading this blog for any period of time, you may know about her strange addiction (or superstition) to eating blueberry muffins before her swim meets.
I think it started at her very first swim meet, she was almost 9yrs old and asked for a blueberry muffin from Panera before her early morning meet. I bought it, she swam amazing, and she has requested them ever since.
Many times I use this recipe for muffins….or this recipe to make muffin tops. But today, since it's her birthday and all, I thought we would combine her love for muffins with her other love…donuts.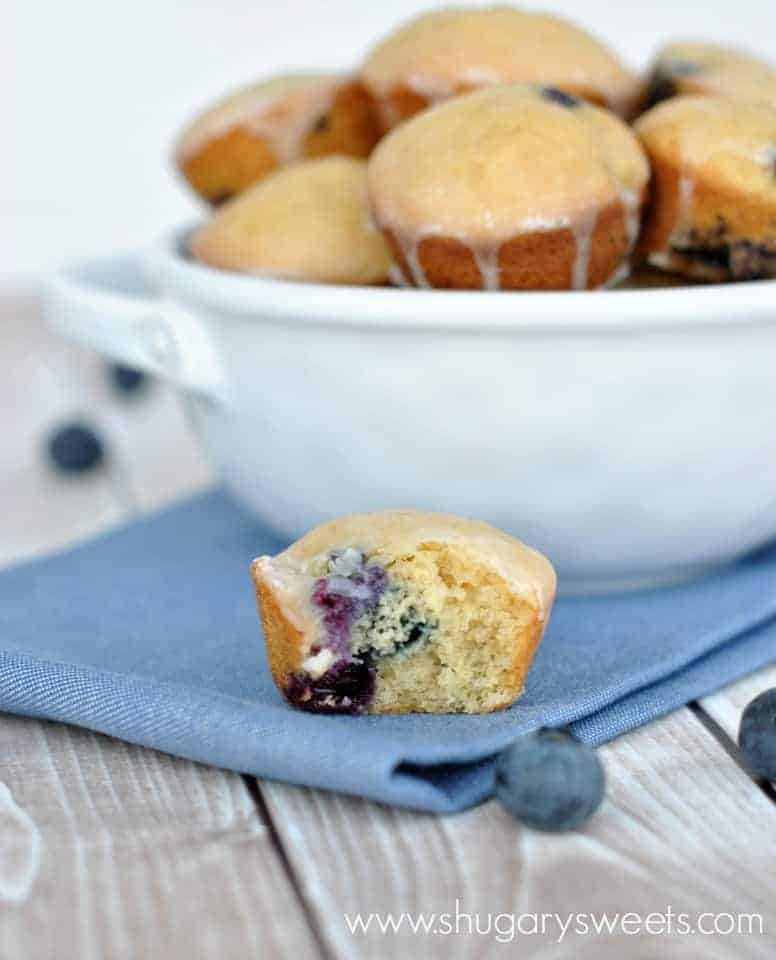 And, since she is always on the go, I decided to make these bite size and popable. They also needed a glaze. Just because. It's a birthday after all. Enjoy!
Do YOU have any superstitions or good luck charms?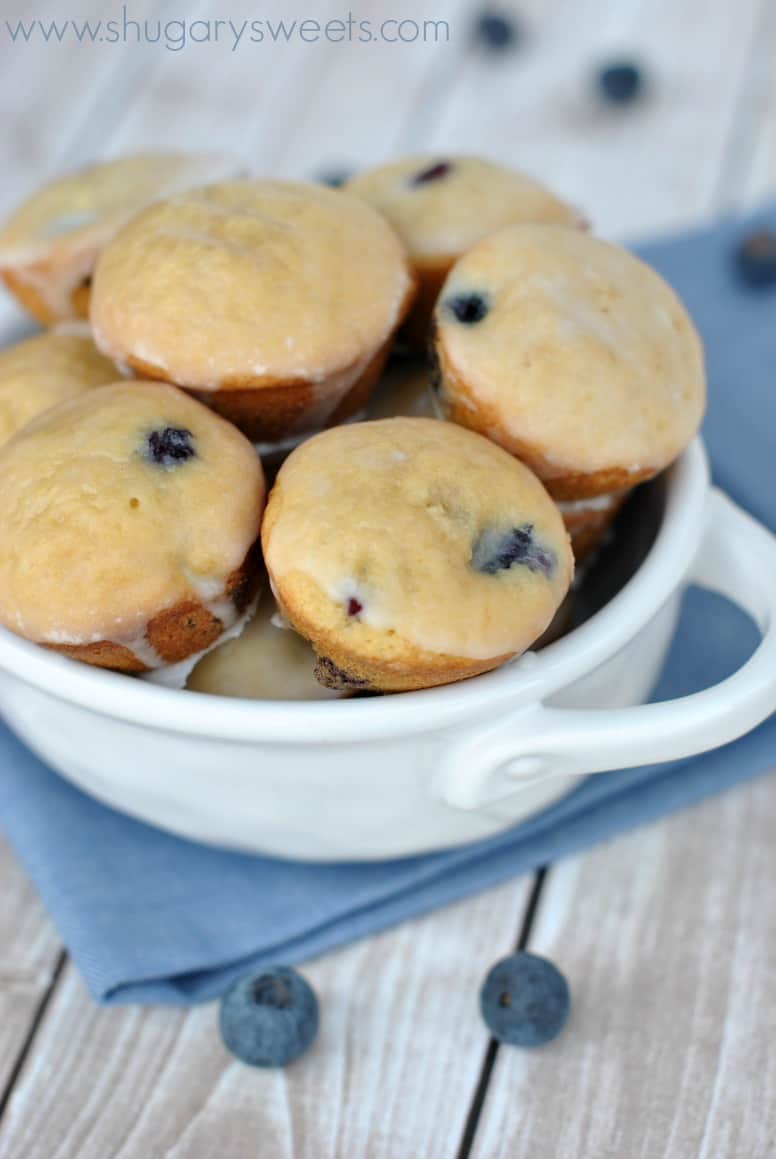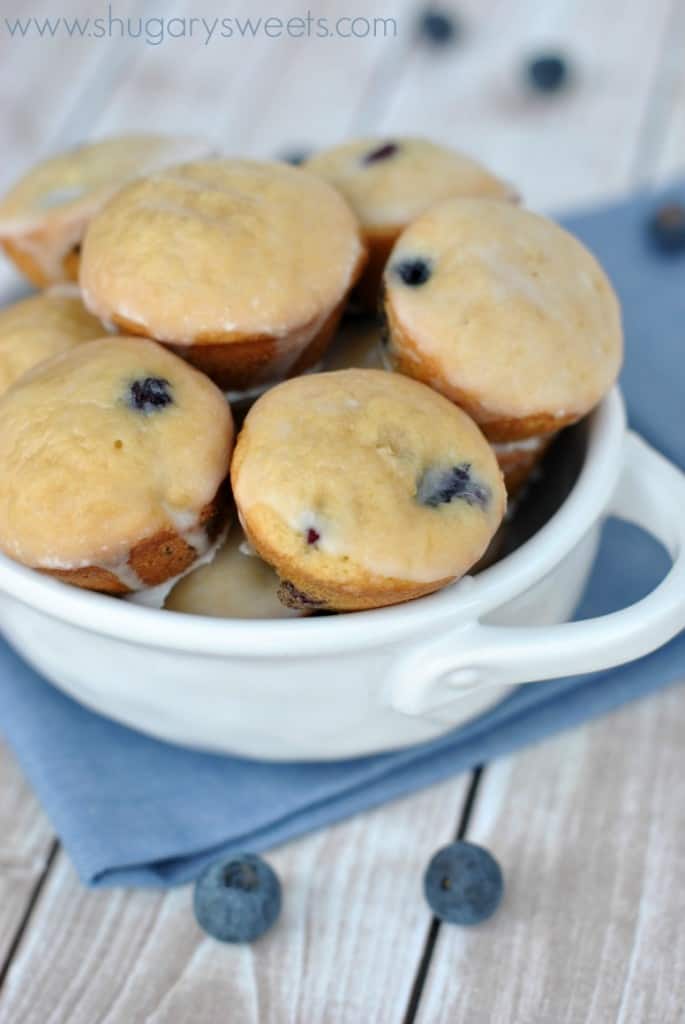 Connect with Shugary Sweets! Be sure to follow me on my social media, so you never miss a post!
Pinterest | instagram | Bloglovin'
Glazed Blueberry Donut Muffins
Ingredients
For the muffins:
1/2 cup unsalted butter, softened
1 cup granulated sugar
2 large eggs
1 3/4 cup all-purpose flour
1/2 tsp baking soda
1/4 tsp kosher salt
1/2 tsp baking powder
1/2 tsp pure vanilla extract
1/2 cup milk (I use skim, no fat)
1 cup fresh blueberries
For the glaze:
2 cup powdered sugar
1/2 tsp vanilla extract
4-5 Tbsp milk
Instructions
In a large mixing bowl, beat butter with sugar until fully combined, about 3 minutes. Add in eggs, one at a time, beating after each addition. Add in vanilla, flour, baking soda, salt, and baking powder. Add milk and combine completely. Fold in blueberries.
Scoop a large tablespoon of batter into a mini muffin pan that has been generously greased.
Bake in a 375 degree F oven for about 8-10 minutes. Remove and cool completely.
For the glaze, whisk sugar with vanilla and milk until desired consistency. I like this glaze to be a bit thinner so it is more clear once it dries.
Dip each muffin into the glaze, letting the excess glaze run down the sides of the muffin.
Allow to set, about 15-20 minutes. Store in an airtight container for up to 5 days. ENJOY!
Let's celebrate my daughter's birthday! My kids always pick their birthday meals, so here are a few of my daughter's favorite foods!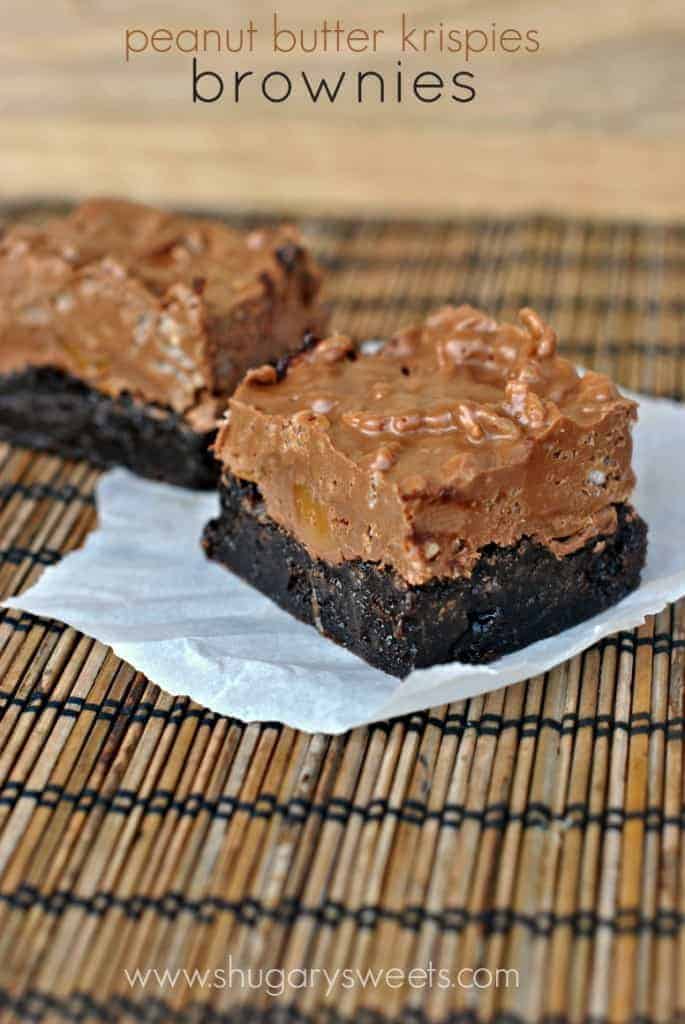 Peanut Butter Krispie Brownies: Alyssa loves chocolate and peanut butter, these brownies were a HUGE hit!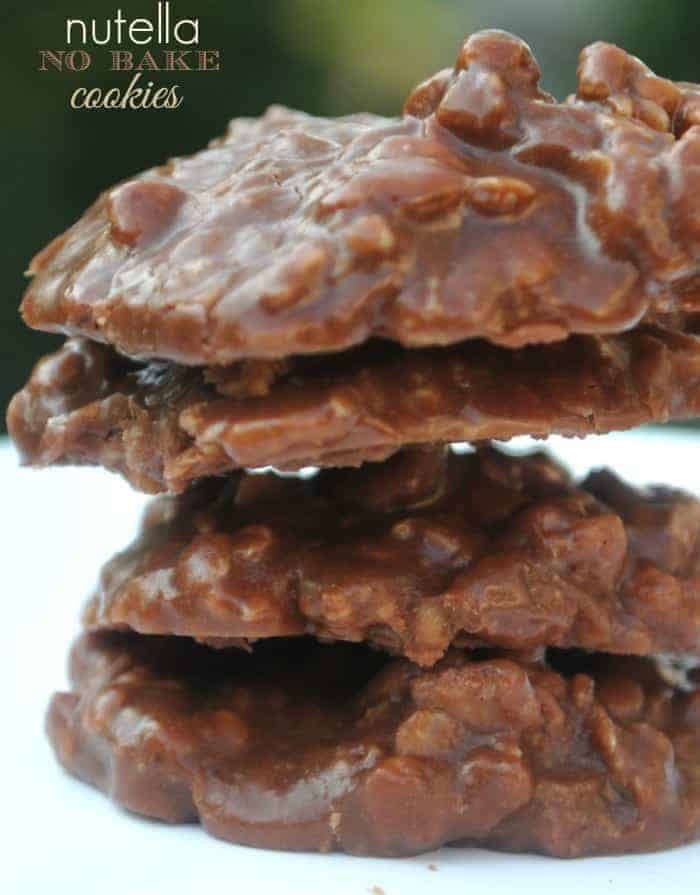 Nutella No Bake Cookies: my daughter is a Nutella lover! These are one of her favorite cookies!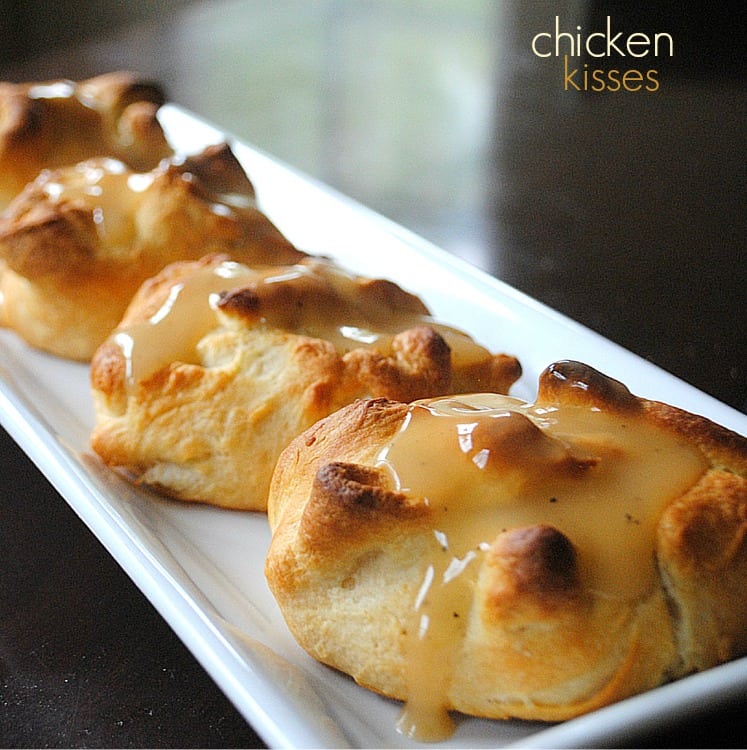 Chicken Kisses: this is my daughter favorite dinner. Ever. She picks it almost every year!! ENJOY.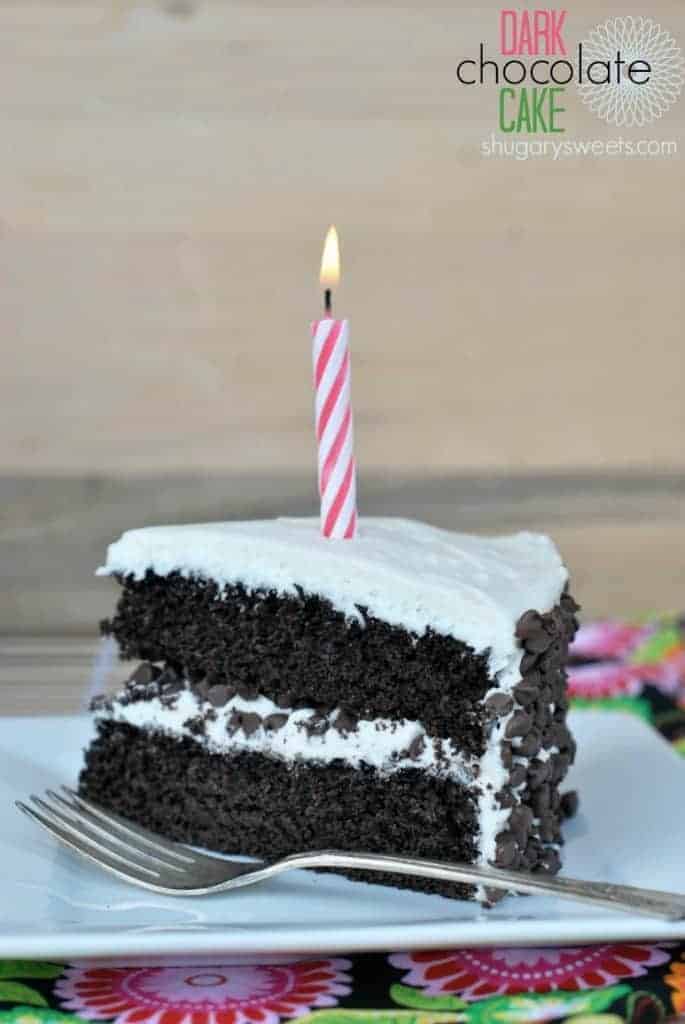 From scratch, Dark Chocolate Cake with Vanilla Frosting: Happy Birthday Alyssa!!