Almond Kringle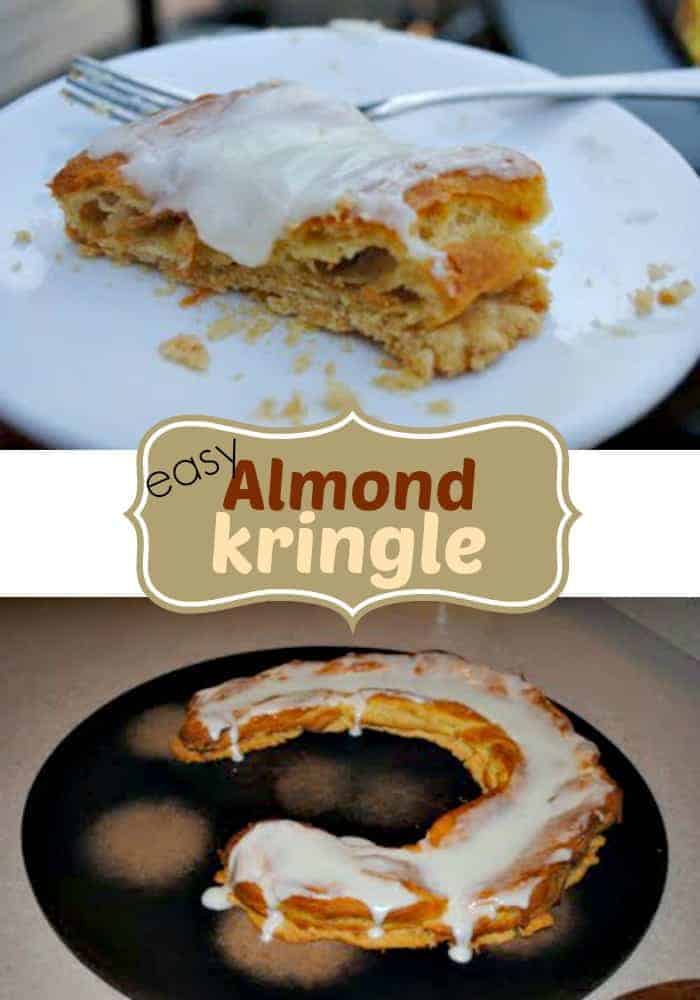 This little breakfast treat reminds me of my Grandma. I remember her serving Kringle, although I didn't know it at the time, she always bought hers from the grocery store. That was back in Illinois. Which is close to Wisconsin. Which is about the extent of my geography knowledge. But, Wisconsin is where these are famous, or so I'm told.
Last summer, before a trip to visit my parents, my dad requested I make something almond. I immediately decided I wanted to try out a Kringle recipe. After searching dozens of recipes, I meshed them all together (by adding and removing things, of course) and this is what I came up with! A perfect, flaky Kringle. One that doesn't take hours to slave over either. Trust me when I tell you this is good. Trust me when I tell you this is low in calories. Okay, just seeing if you are paying attention or if you are mesmerized by this delicious pastry! This is NOT low calorie, so I advise you to share, with a friend, or family, or the dog, or eat it alone (over several days time)! Enjoy!
Almond Kringle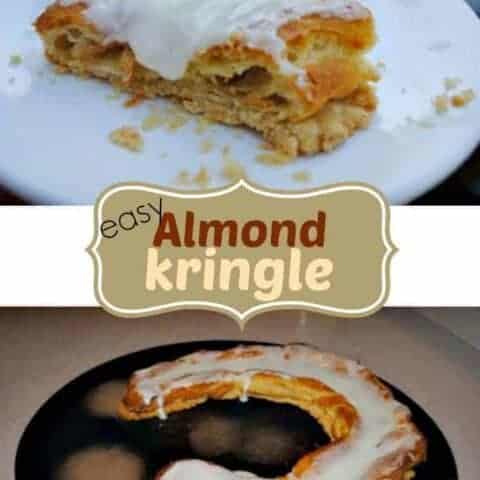 Ingredients
Bottom Crust layer:
1 cup flour
½ cup butter
2 Tbsp water
Filling:
1 cup water
½ cup butter
1 cup flour
3 eggs
1 tsp almond extract
Frosting:
1 1/2 cup powdered sugar
1 Tbsp butter, softened
1 tsp almond extract
3-4 tsp milk
Instructions
Mix crust ingredients together into a ball. Seperate into two small balls. On two cookie sheets, pat into two large horseshoes, about 2-3 inches wide (my baking sheet is 12inch). Dough will be very sticky. You will think you are doing something wrong, just trust me, it's supposed to be gooey!
In small saucepan, heat 1 cup water and ½ cup butter to boiling. Remove from heat, beat in 1 cup flour. Add eggs, one at a time. Add almond. This will be paste-ish. It's ok. Spread on top of crust layer. Bake for 50-55 minutes in a 350 degree oven. Turn off oven, open door, prick sides of kringle and leave for 5-10 minutes.
While cooling in oven, prepare frosting by beating butter with powdered sugar, almond and milk. Continue to beat until smooth. Frost kringles while warm and serve.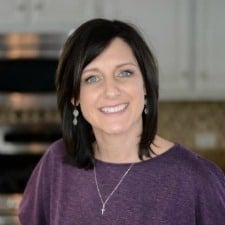 Aimee is a dessert lover (specifically rice krispie treats), workout enthusiast, self-taught foodie, and recipe creator. Her recipes have been featured in over 15 magazines, and her passion is to share her love of cooking with the everyday home cook! Learn more about Aimee.