Easy 3 ingredient oven-baked Lemon Hand Pies Recipe: flaky, baked hand pies with a sweet lemon filling! A dusting of powdered sugar adds a beautiful finishing touch.
If you love lemon desserts, be sure to try these soft and fluffy Lemon Ricotta Cookies. Or give our lemon cheesecake recipe a try for the ultimate treat.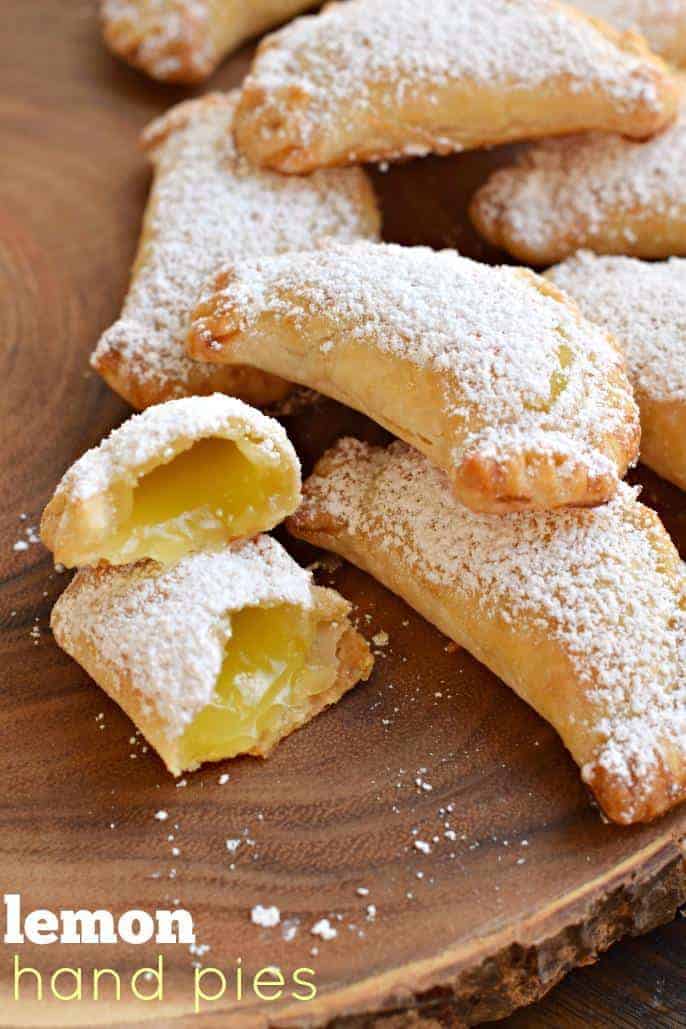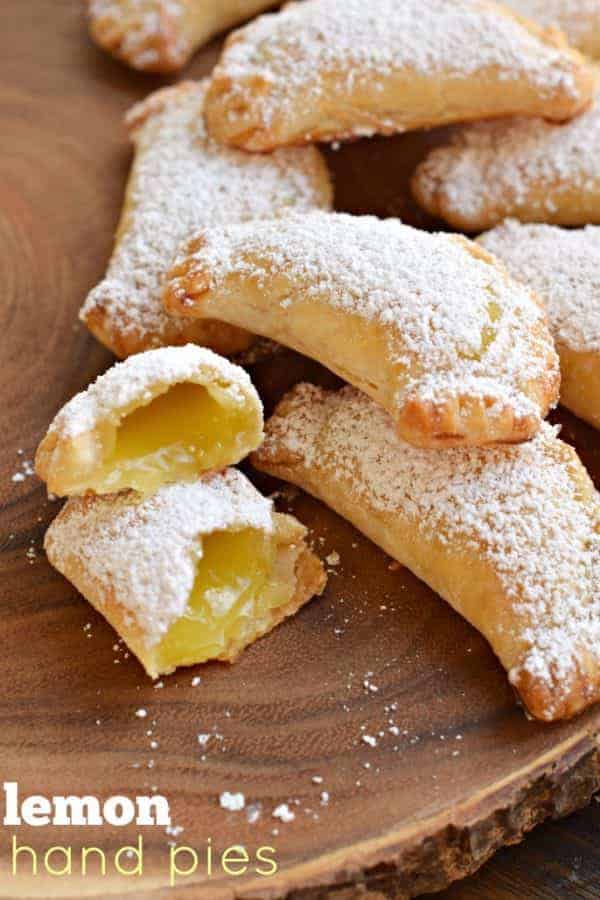 Why this Recipe Works
Only 3 ingredients for the ultimate easy hand pie recipe!
Refrigerated pie crust creates perfect flaky crust. No guess work or hassle.
Use prepared lemon pie filling or whip up a batch of Easy Homemade Lemon Curd.
Hand pies are so easy to transport, eat and share at any occasion.
If you love lemon tarts, think of these hand pies as the portable version! Bright lemon tang meets a buttery pie crust in this simple recipe.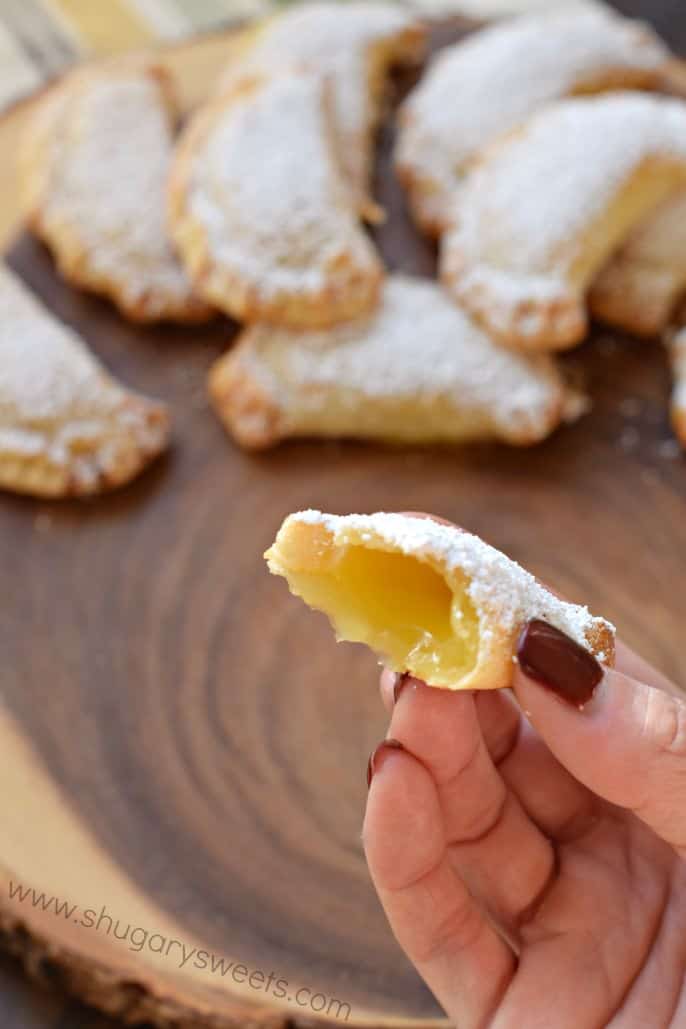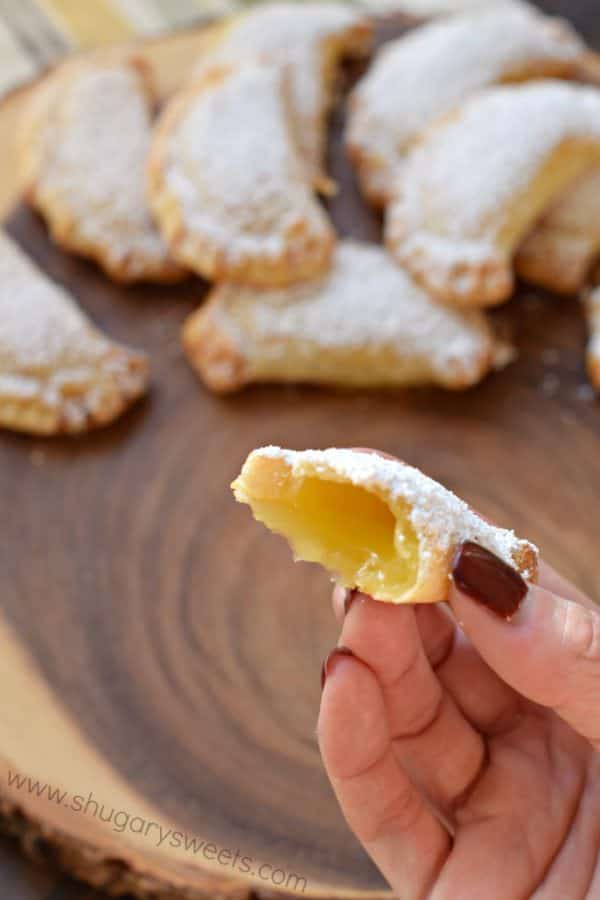 How to make Lemon Hand Pies
STEP 1. Cut pie crust
Let refrigerated pie crust come to room temperature. Unroll and cut each crust into 6 circles using a biscuit cutter.
STEP 2. Fill and shape
Drop a tablespoon of lemon pie filling (or lemon curd) into the center of each crust circle. Fold each one in half and pinch the edges.
Press the tines of a fork along the seam to seal.
STEP 3. Bake
Brush the tops of each hand pie with beaten egg white. Bake the pies for about 15 minutes or until golden brown.
STEP 4. Dust
Remove the hand pies from the baking sheet and let cool completely. Garnish hand pies with powdered sugar and enjoy!
Tips and Tricks
If making homemade lemon curd for these pies, reserve the whites from your egg yolks. You can use the egg whites to brush the tops of the lemon hand pies!
Chill the baked hand pies before serving for best taste! If you can't wait, go ahead and enjoy right away.
Swap out the store bought crust for my Homemade Pie Crust recipe if you have some extra time on your hands!
Recipe FAQ
How many hand pies does this make?
Using two boxes of prepared pie crust (2 crusts each) this recipe will yield about 2 dozen small hand pies.
Help! I can't get six 4-inch circles out of my pie crusts. What am I doing wrong?
Getting that 6th circle can be tricky. Try gathering up the dough scraps and rolling them out again to create enough crust for the sixth circle.
And if you don't wind up with 6 full circles, don't worry! You'll still have delicious lemon hand pies to enjoy.
Why is the pie filling leaking out of my crust?
Make sure to completely seal the edges of each hand pie before baking. I use fork tines to seal them together. You can also press with your hands and give the corners a slight twist to prevent the lemon filling from escaping.
Can you freeze these homemade lemon hand pies?
Yes, you can freeze them after baking and cooling. When ready to eat, let thaw in the fridge and dust with powdered sugar.
Frozen lemon hand pies will keep well about 2 to 3 months.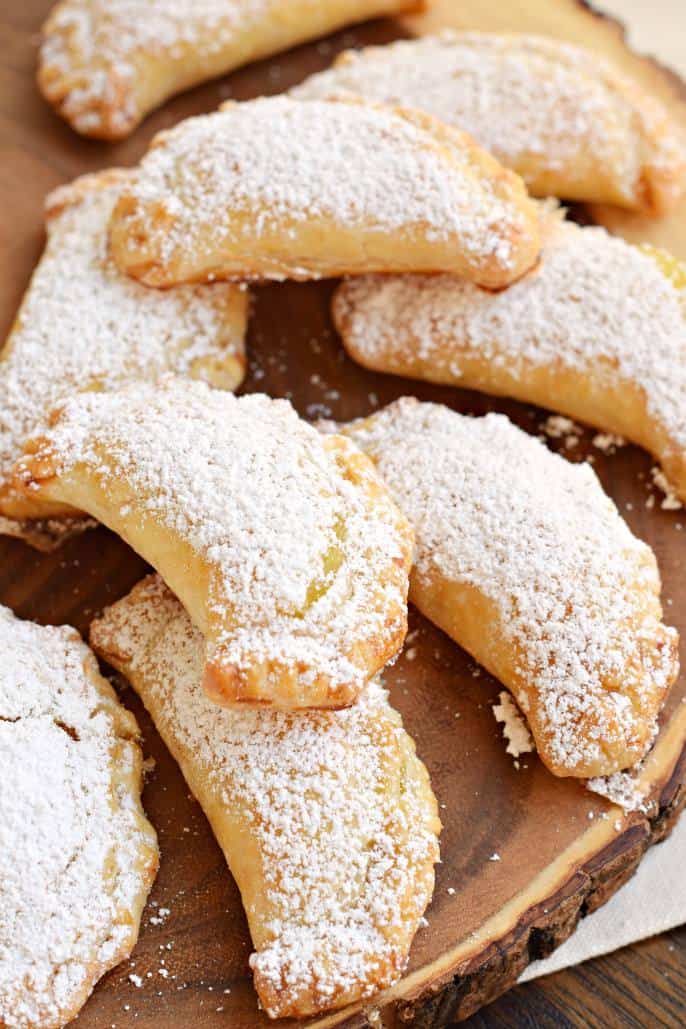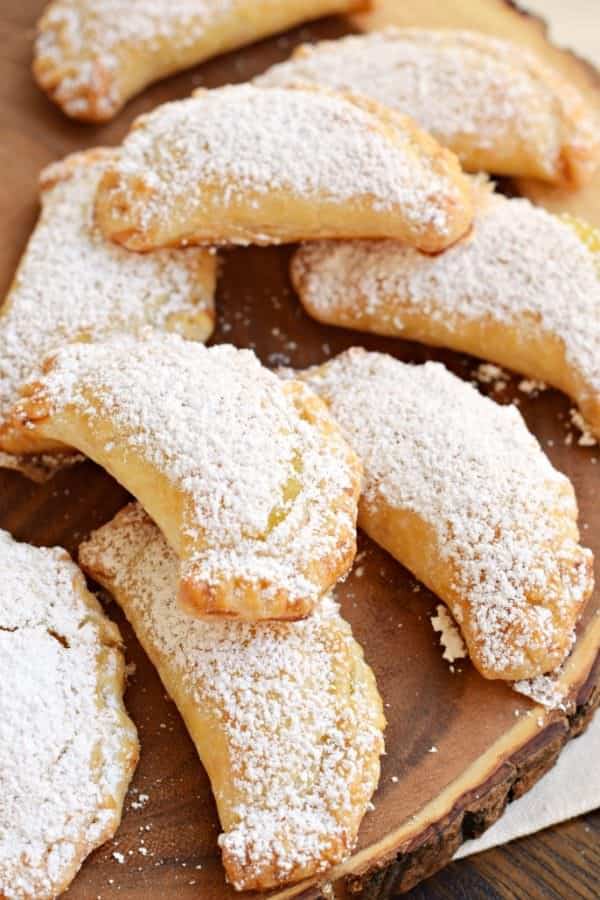 Once you know how to make hand pies, you'll love trying ALL the flavors! Peach Hand Pies with a sweet glaze are perfect for summer.
Also, give these Apple Empanadas a whirl on a fall day!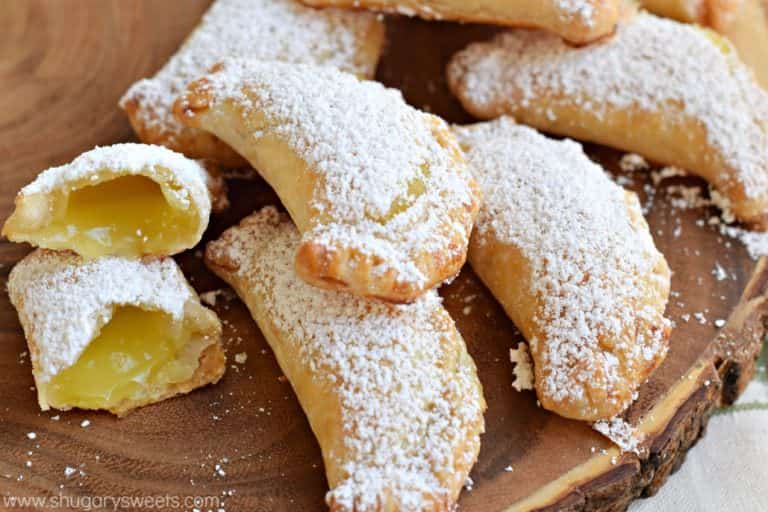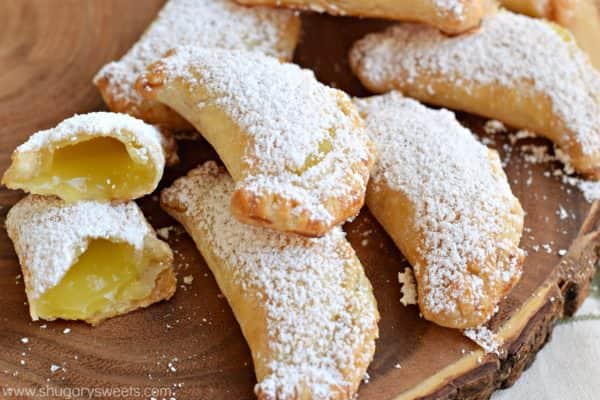 More Lemon Recipes