A gorgeous Lemon Tart recipe with a buttery, rich Macadamia Nut Crust. Decorate the top of this pretty tart with some homemade Whipped Cream. Don't forget to make your own Lemon Curd!
Fellow lemon lovers, have you tried my Lemon Crunch Cookies yet? I could eat them constantly. Or give our delicious Lemon Cupcakes a try soon!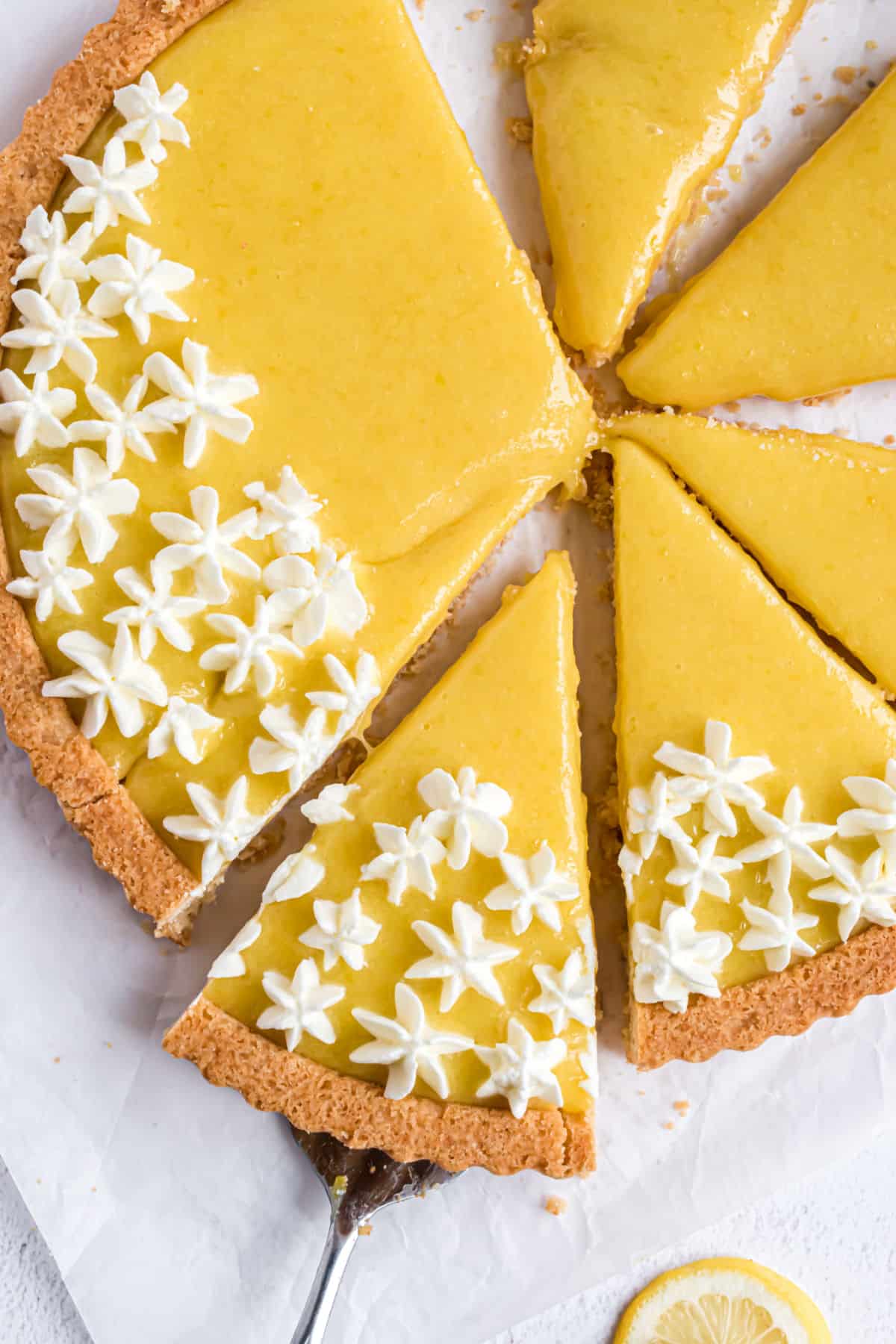 Why this Recipe Works
This lemon tart recipe is impressive enough for a special occasion AND easy enough that anyone can make it. No pastry expertise required!
A macadamia nut crust gives the tart a rich nutty flavor. It's the perfect complement to tangy lemon curd.
You'll love the contrast of textures in this lemon tart: crisp crust, a soft center and fluffy whipped cream.
Use store bought lemon curd or homemade!
Lemon tart looks gorgeous on any table.
No need to visit France to enjoy this delicious French dessert recipe.
Ingredient Notes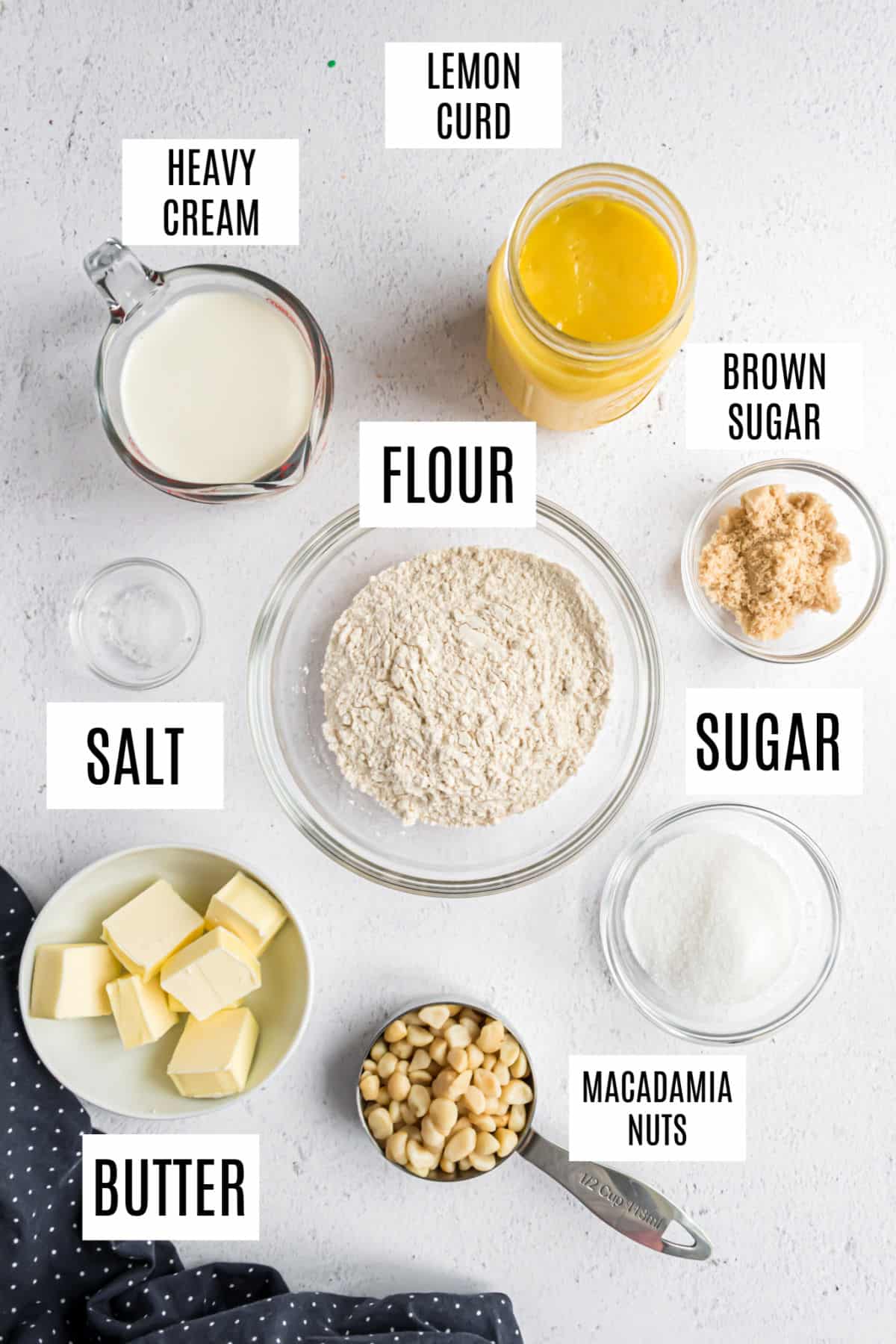 Lemon curd. I use my Easy Homemade Lemon Curd Recipe for the lemon tart center. You're welcome to use your favorite store bought version instead.
Vanilla sugar. You can use granulated sugar instead but I promise you won't regret making a batch of Vanilla Sugar. It's a delicious way to add more dimension to all your baked goods.
Unsalted butter. Make sure to use very cold butter for the crust.
Macadamia Nuts. The perfect salty complement to the sweet crust. Swap them out for cashews or pecans if you can't find them!
Easy Instructions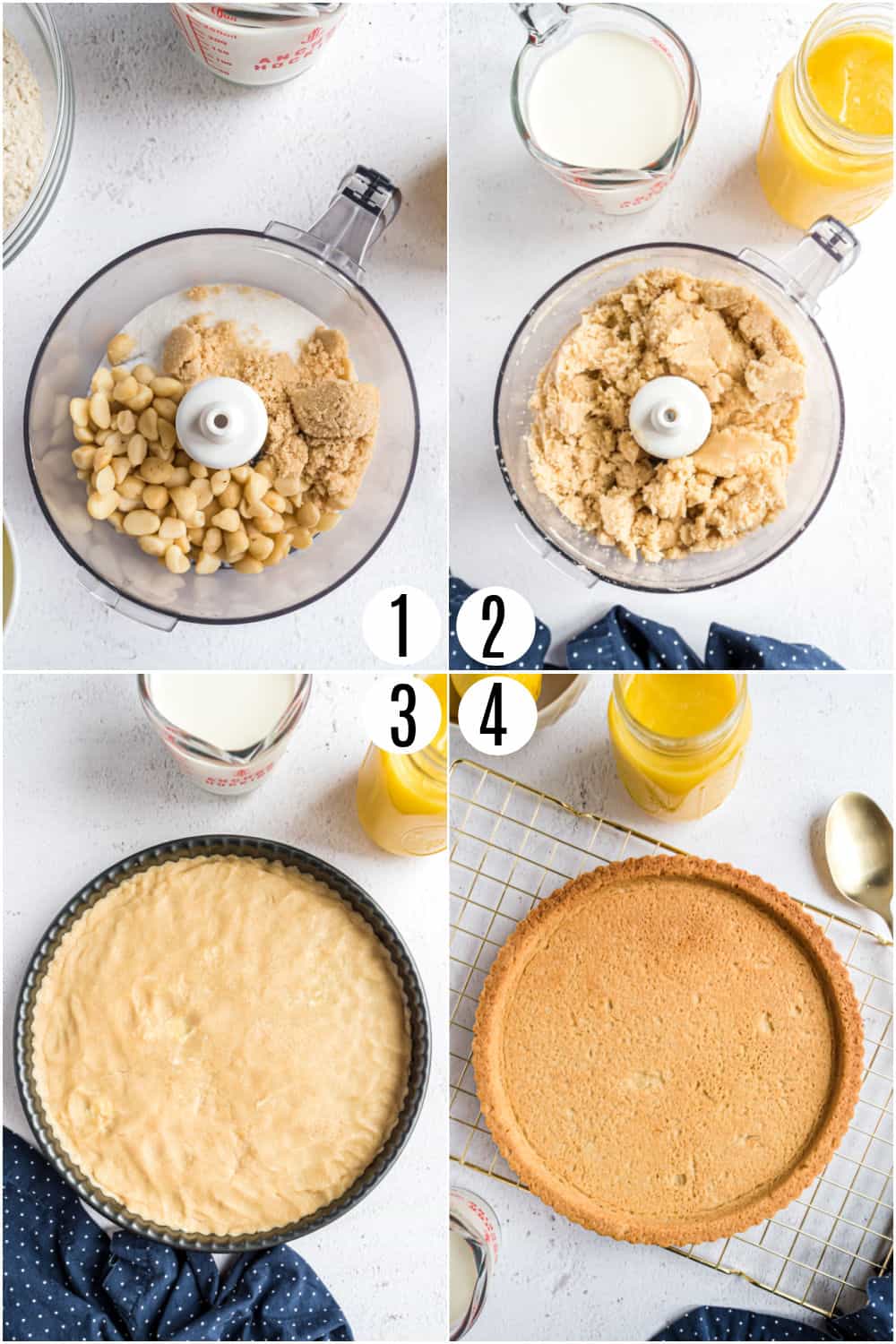 Lemon tart consists of three parts: crust, filling and topping.
To make the crust:
Pulse the nuts with sugar until fine. Add salt and flour then pulse to combine. Pulse in the butter a little at a time to form a sticky dough.
Press the dough onto the bottom of a tart pan. Bake for 15 – 18 minutes. Let cool on a wire rack.
For the filling:
Spoon prepared lemon curd over the cooled crust.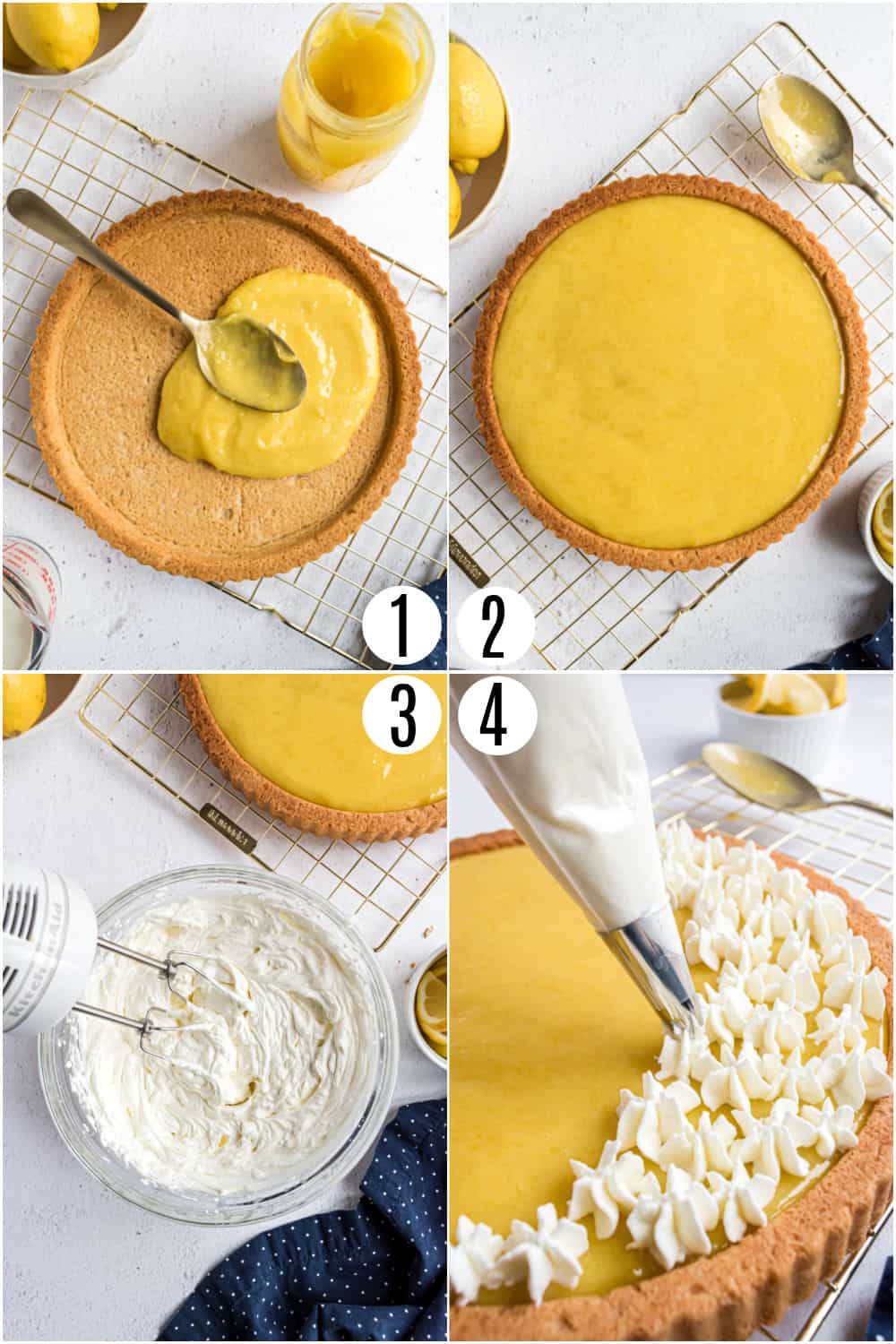 To make the whipped cream topping:
Use an electric mixer to beat heavy whipping cream with vanilla sugar on high until stiff peaks form.
This takes 2 – 3 minutes depending on the strength of your mixer.
To serve:
Pipe whipped cream onto the tart.
Use frosting bags fitted with tips to create your desired patterns.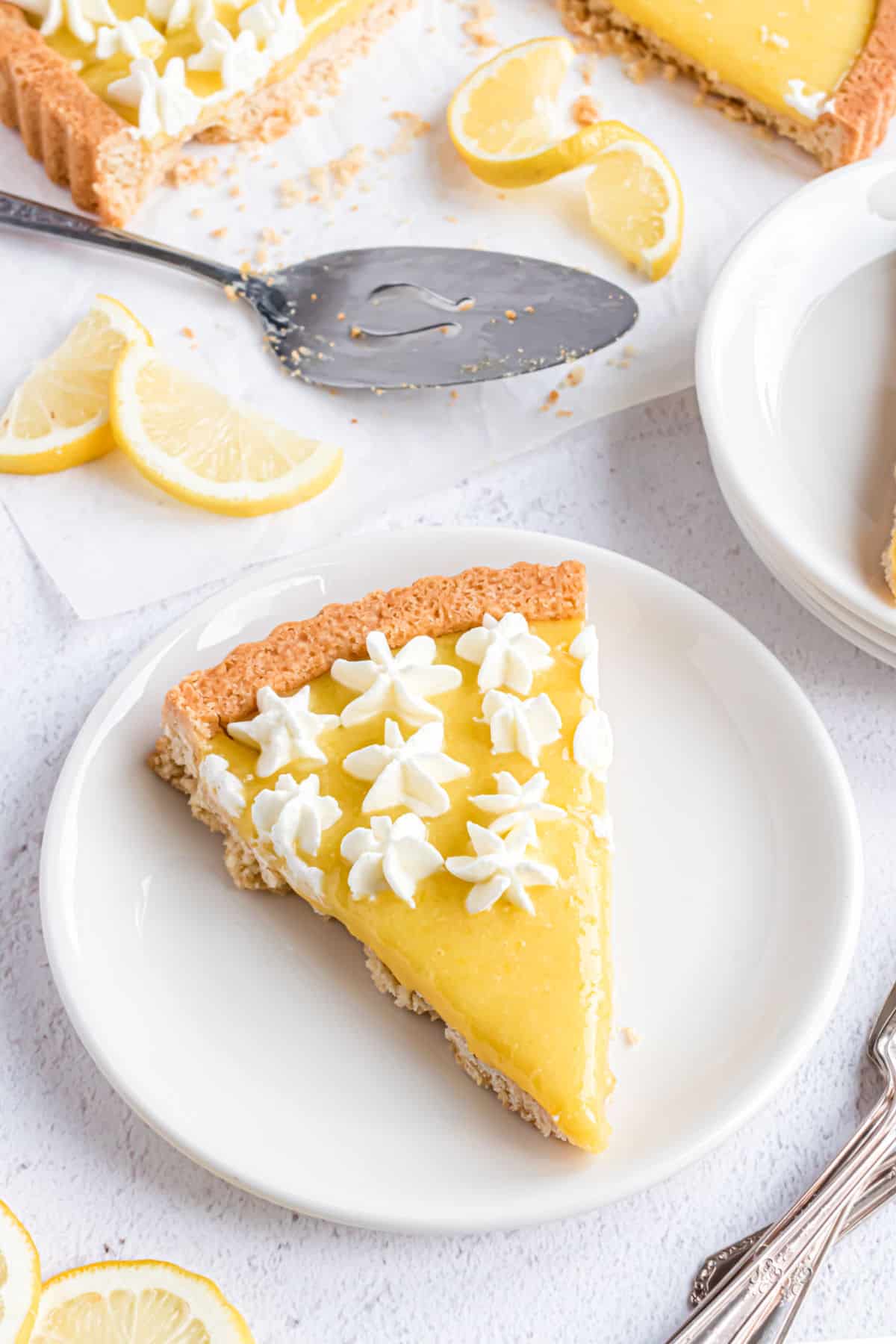 Tips and Tricks
Use cold butter. Place your butter in the freezer for 5 – 10 minutes before adding to the crust. Super cold butter helps create a flaky tart crust texture.
Tart pan or spring form pan. A tart pan might be the traditional choice but a regular spring form cake pan works too! Line the bottom of the pan with the crust dough, gently pressing it a little up the sides.
Storing. Keep lemon tart refrigerated until ready to serve. If not enjoying right away, wait to add the whipped cream to the tart until just before serving.
Recipe FAQs
Can I substitute another kind of nut for the macadamia nuts?
Cashews would be delicious in this crust. Almonds and pecans sound like great choices too.
Can I top this lemon tart with store bought whipped cream?
You can definitely use store bought whipped cream if you're in a hurry. However, it won't have quite the same richness and freshness as homemade.
I don't have vanilla sugar. What else can I use in the whipped cream instead?
You can use either regular granulated sugar or powdered sugar as a substitute for the vanilla sugar.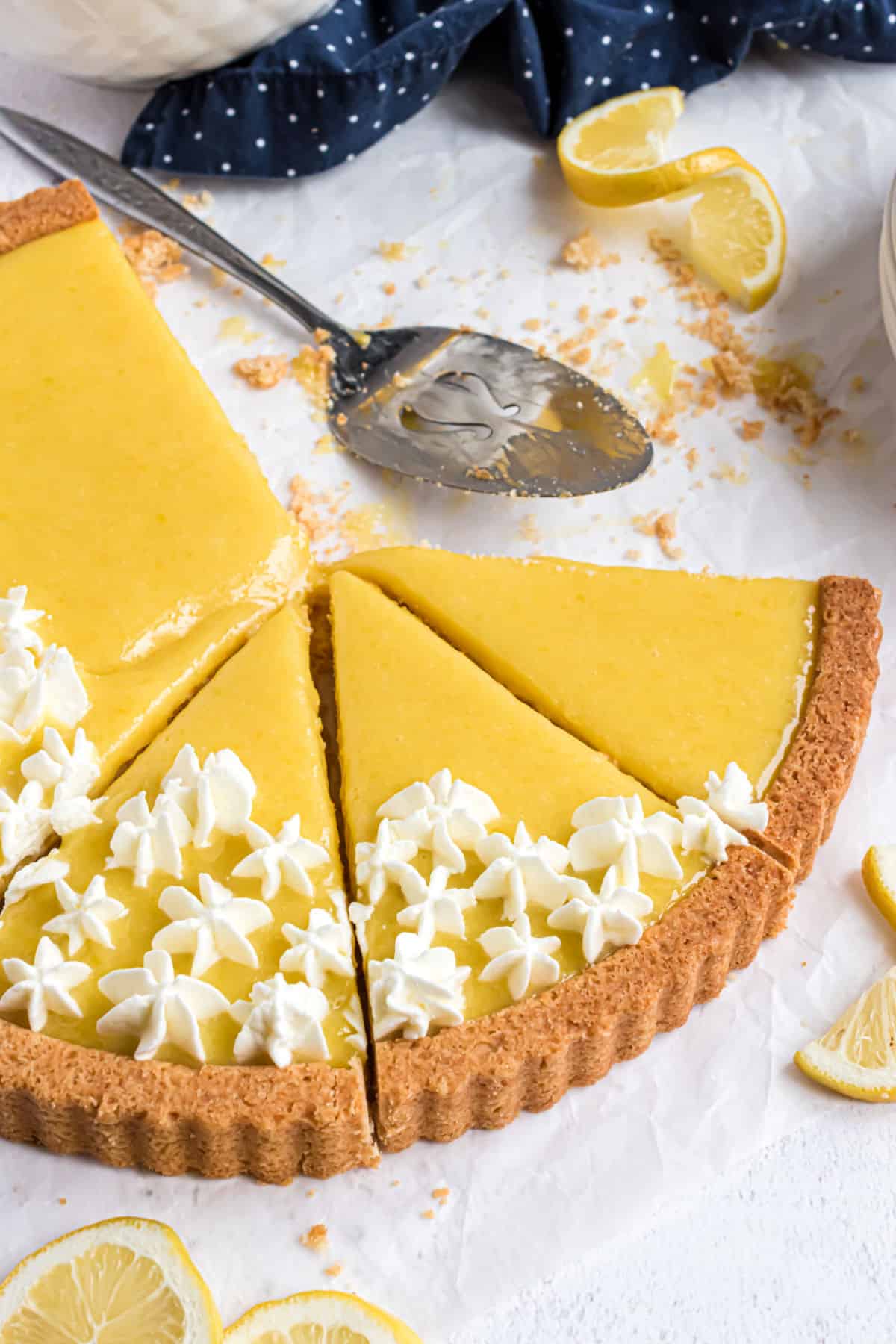 More Lemon Desserts
Raise your hand if you want a slice of homemade Lemon Tart! With macadamia nut crust and vanilla whipped cream, this divine dessert will have everyone begging you for the recipe!