These Peanut Butter Cheesecake Bars are like three desserts in one! A creamy cheesecake filling is layered with cookie dough and Reese's cups on a homemade graham cracker crust. The ultimate cheesecake bar for chocolate and peanut butter lovers!
If this cheesecake sounds like your idea of a perfect dessert, you'll love this Reese's Peanut Butter Cookie Dough Dip too. Or blow everyone away with these Chocolate Peanut Butter Cheesecake Cake!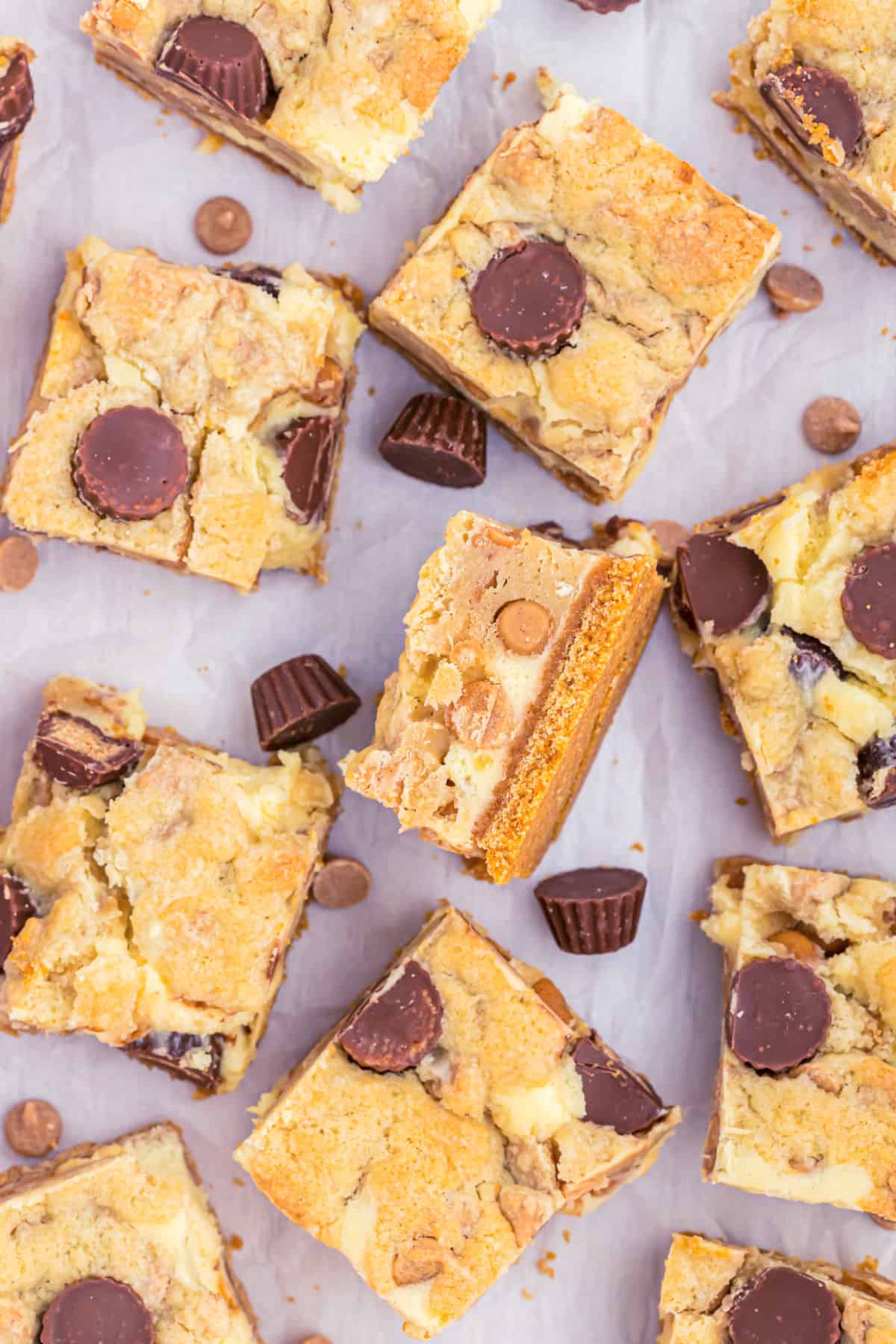 Why this Recipe is Best
Never made cheesecake before?
Cheesecake bar recipes like this one are the perfect place to start. The cheesecake layer is covered with cookie dough and filled with real peanut butter cups for a decadent sweet treat no one can resist.
If you love today's chocolate and peanut butter combo, you've got to try our favorite no bake peanut butter pie!
Ingredient Notes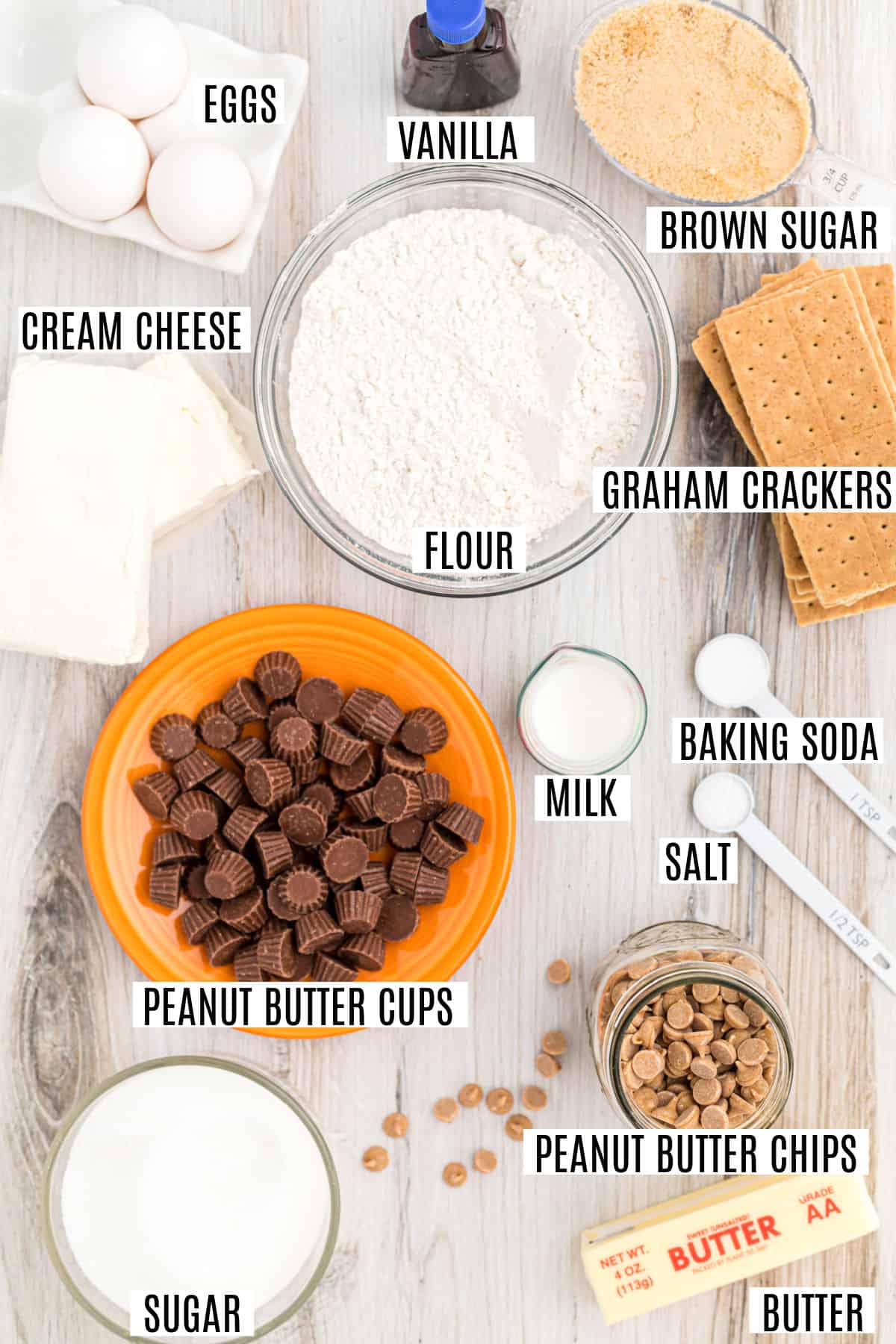 PRO TIP- We love making our own homemade vanilla extract, but if using store bought, be sure it's pure extract, not imitation (for best flavor).
Easy Instructions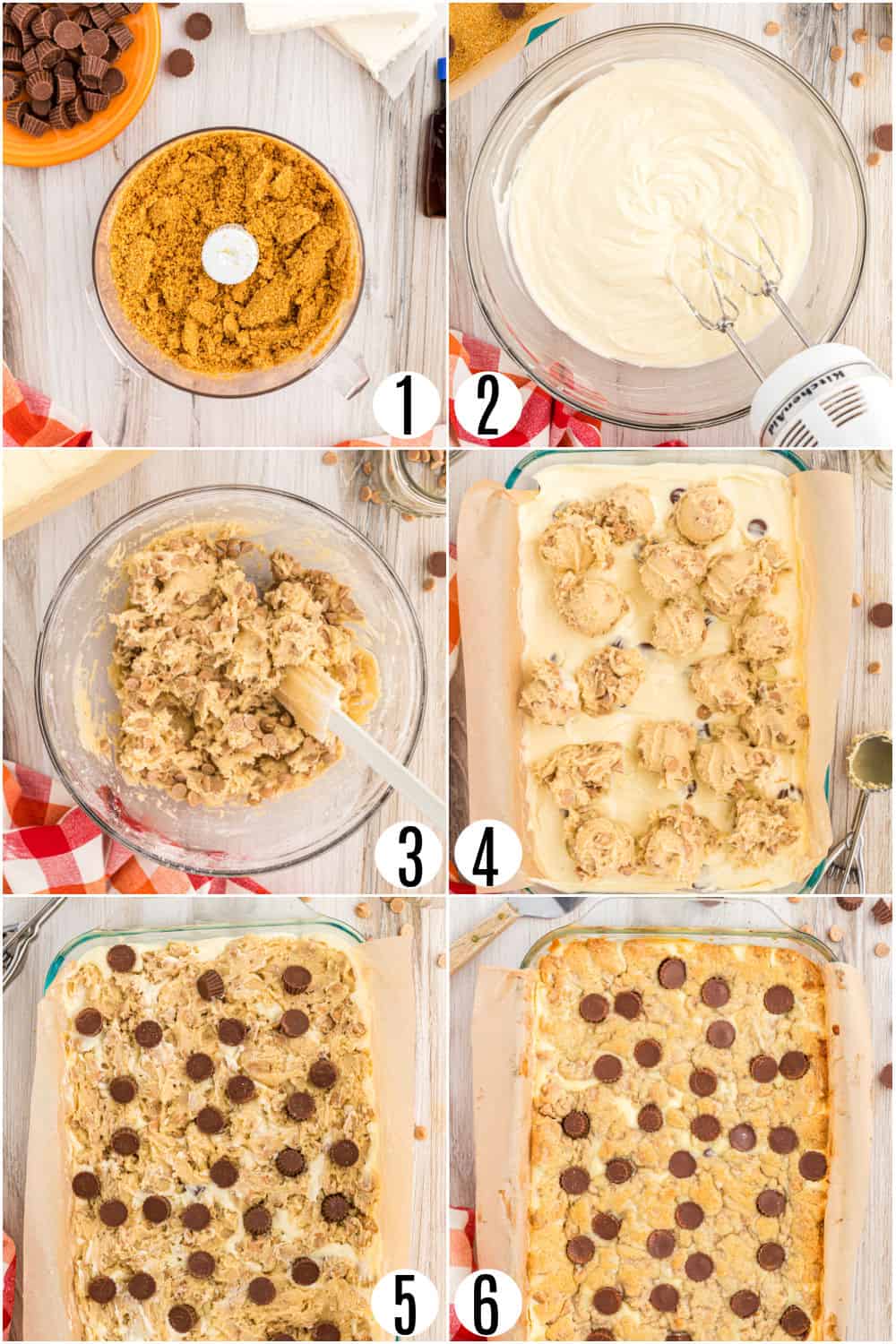 How to make the graham cracker crust:
Combine graham cracker crumbs with melted butter and sugar. Press the mixture firmly into the bottom of a rimmed baking dish. Evenly distribute few mini peanut butter cups on top of the unbaked crust.
For the cheesecake filling:
Beat together all the filling ingredients with an electric mixer. Pour over the crust.
For the peanut butter cookie layer:
Combine the butter and sugar first, then stir in the remaining dough ingredients until combined. Fold peanut butter chips into the dough. Drop the dough by large scoops on top of the cheesecake.
Press the rest of your peanut butter cups into the top of the dough. Bake the cheesecake bars until the cookie layer is golden brown.
Tips and Tricks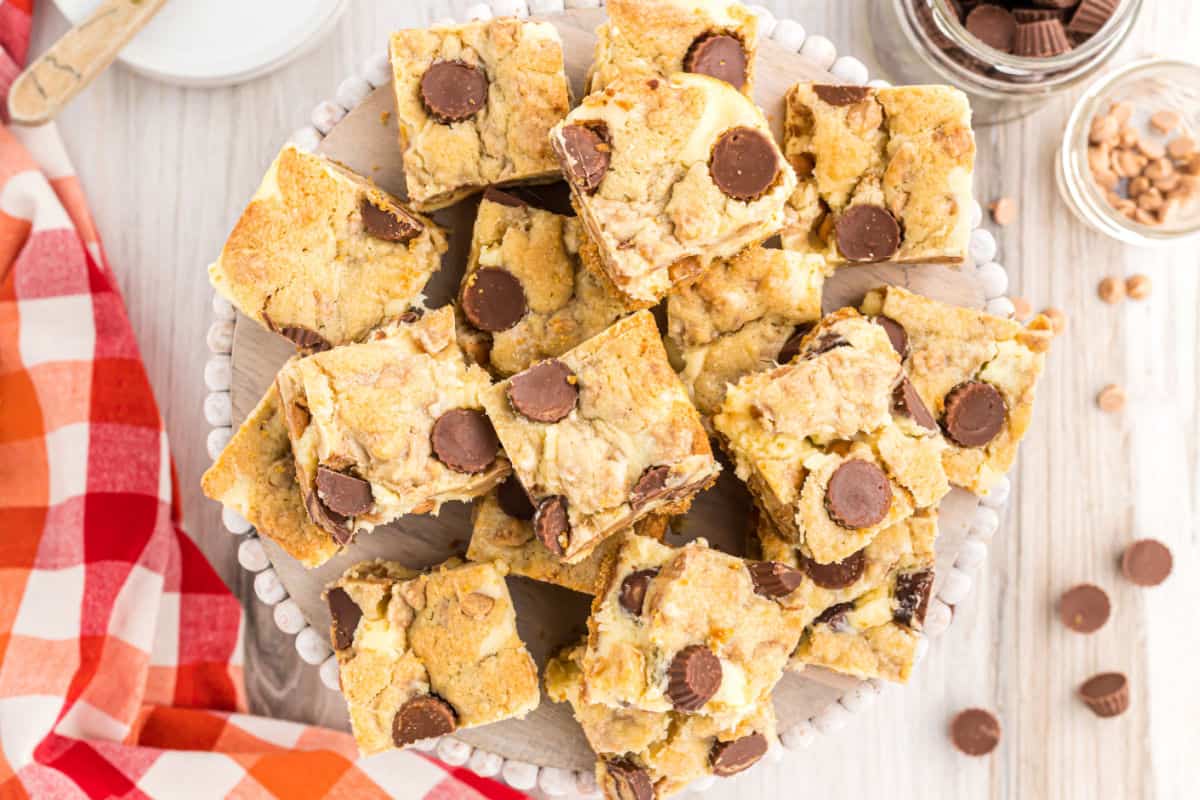 Recipe FAQs
What kind of pan do I need to make cheesecake bars?
I make these cheesecake bars in a standard 13 x 9 inch baking dish with raised sides (like a sheet cake pan or brownie pan).
How do you freeze cheesecake bars?
To freeze peanut butter cheesecake bars, place the cut bars on a sheet pan in a single layer. Freeze for 1 -2 hours or until solid. Then transfer the frozen bars to freezer bags with a sheet of wax paper between layers. Let frozen bars thaw overnight in the fridge before serving.
How can I tell when cookie dough cheesecake bars are done baking?
When the cookie layer looks lightly browned, the bars are ready to come out of the oven. The filling will continue firming up as the bars cool.
More Peanut Butter Desserts
Can't decide between peanut butter cookies and cheesecake? Make them BOTH with this easy Peanut Butter Cheesecake Bar recipe.