Using a Pillsbury pie crust as the base, this rich and delicious Peanut Butter Mousse Pie will be gone in no time! Don't forget the Dark chocolate ganache drizzled on top!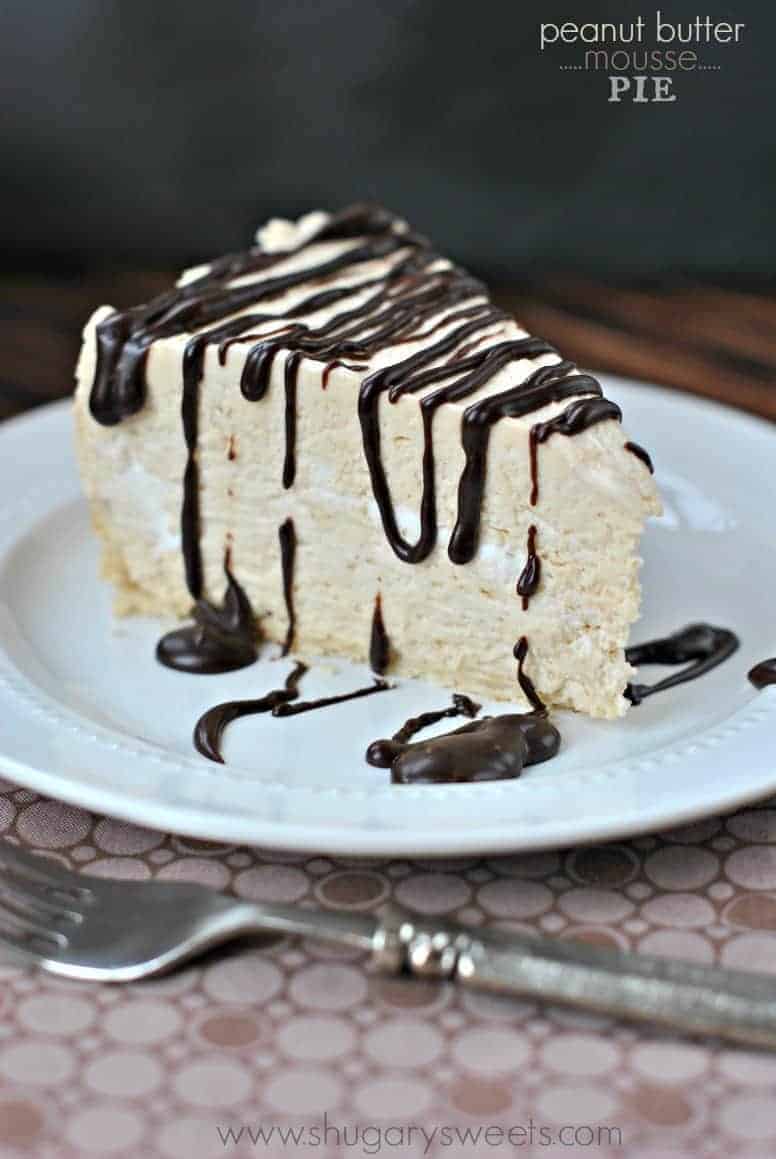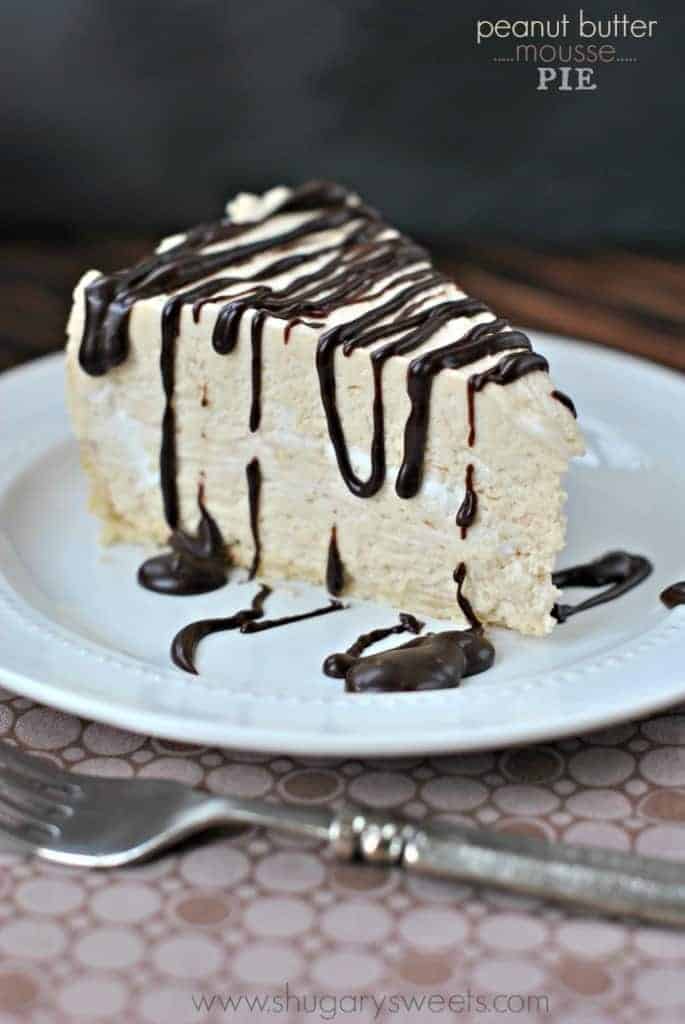 Click HERE to save recipe to Pinterest
You guys. This Pie. This gorgeous Peanut Butter Mousse Pie has been on my mind since I made it.
Last year I made this Drunken Cherry Chocolate Torte, and the year before I made this Chocolate Hazelnut Mousse Pie. I have had this peanut butter version in my head for two years now. TWO years of dreaming about this very pie.
And with Valentine's Day right around the corner, I'm thinking this is going to be the perfect gift!
How to make a Peanut Butter Pie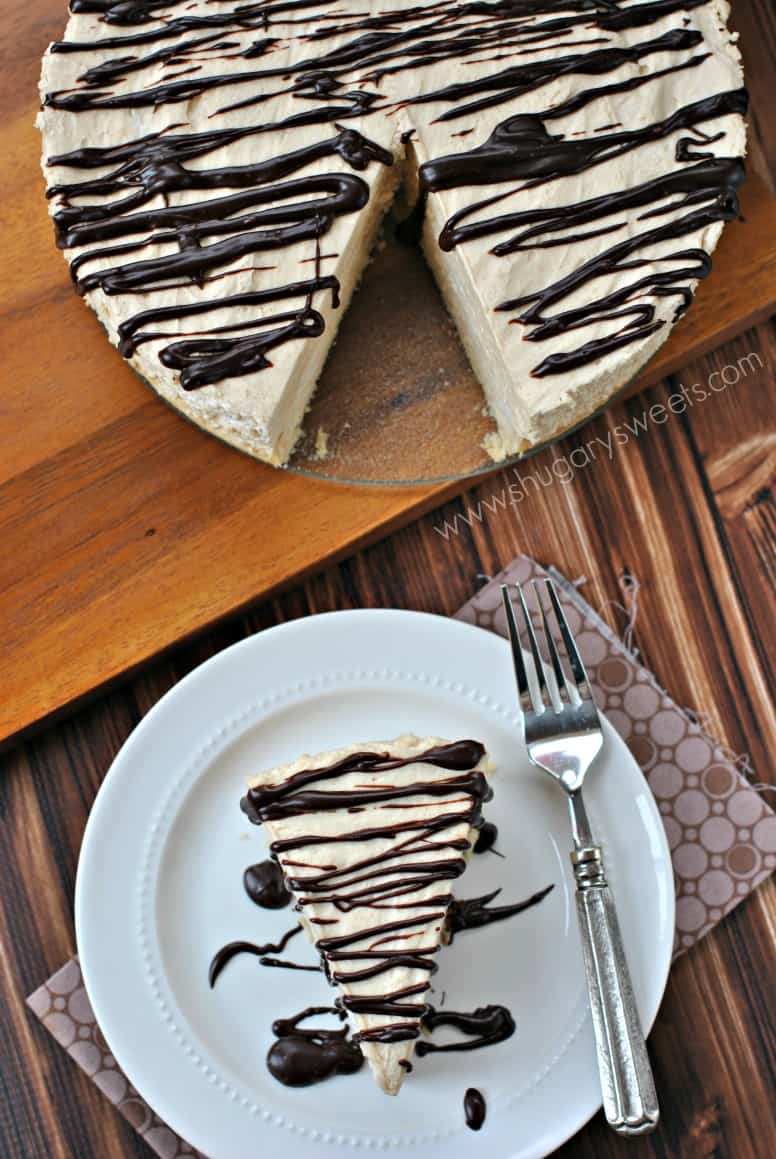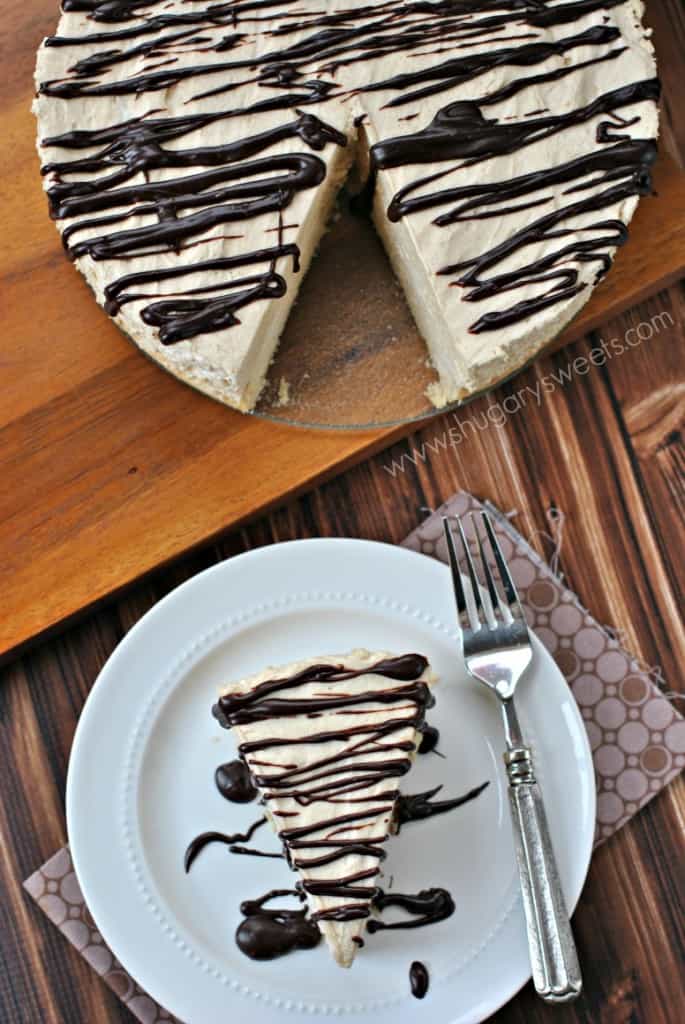 Start by using a refrigerated pie crust. If you prefer to make your own homemade pie crust, that's fine too! Unroll the crust and press it into the bottom of a 9-inch springform pan. Poke the crust with a fork and bake according to package directions for a single crust recipe. Set aside to cool.
Next, in a small saucepan add cold water. Sprinkle the unflavored gelatin onto the water and allow to bloom. This means allow it to absorb the water for about two minutes.
Heat the saucepan on low and whisk the gelatin water for several minutes until completely absorbed and dissolved. Remove from heat.
In a large mixing bowl, beat cream cheese with peanut butter. Add gelatin mixture and beat for two minutes. Set aside.
In a clean, dry mixing bowl, beat heavy cream with sugar on high until soft peaks form (this may take several minutes). Fold in peanut butter mixture and combine completely. Pour over cooled crust and refrigerate several hours or overnight.
To remove springform pan, use a plastic knife and run it along the edges. Release spring and lift up. Pie should be set up nicely on plate.
If making ganache, combine chocolate with heavy cream in microwave safe bowl. Heat for 30 seconds. Stir. Heat an additional 30 seconds and stir until smooth. Drizzle over pie when serving.
Best eaten within 3 days.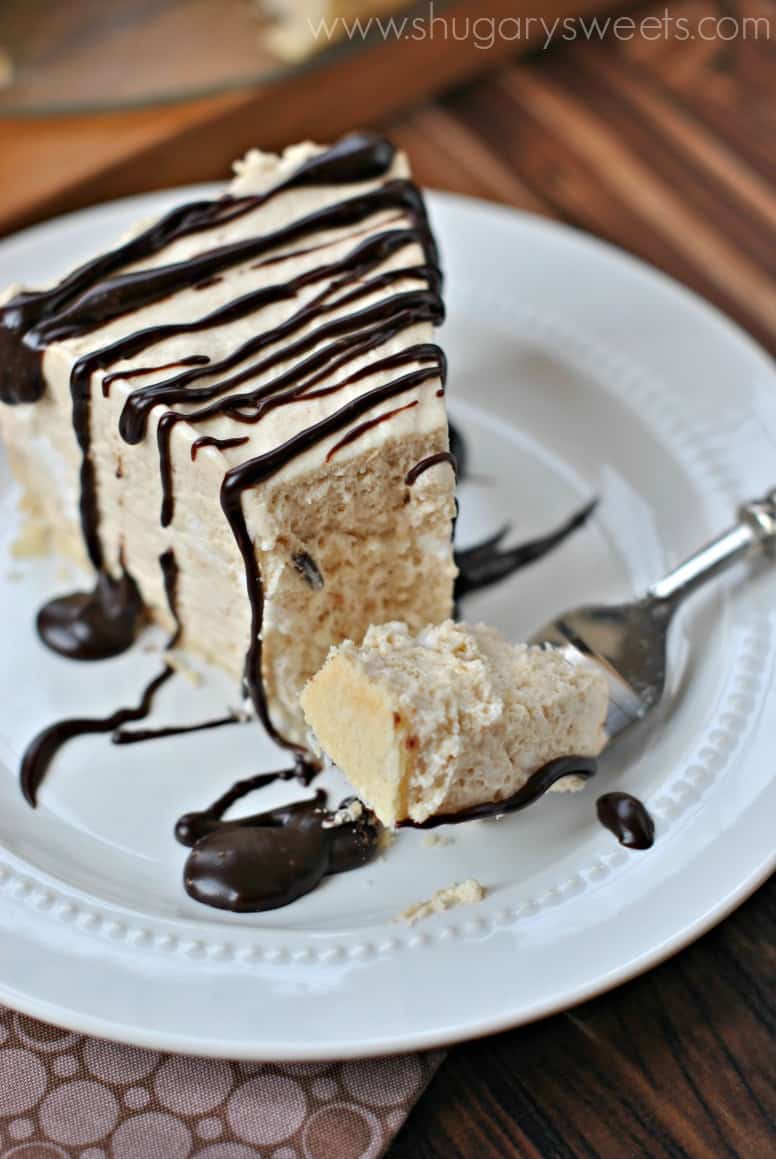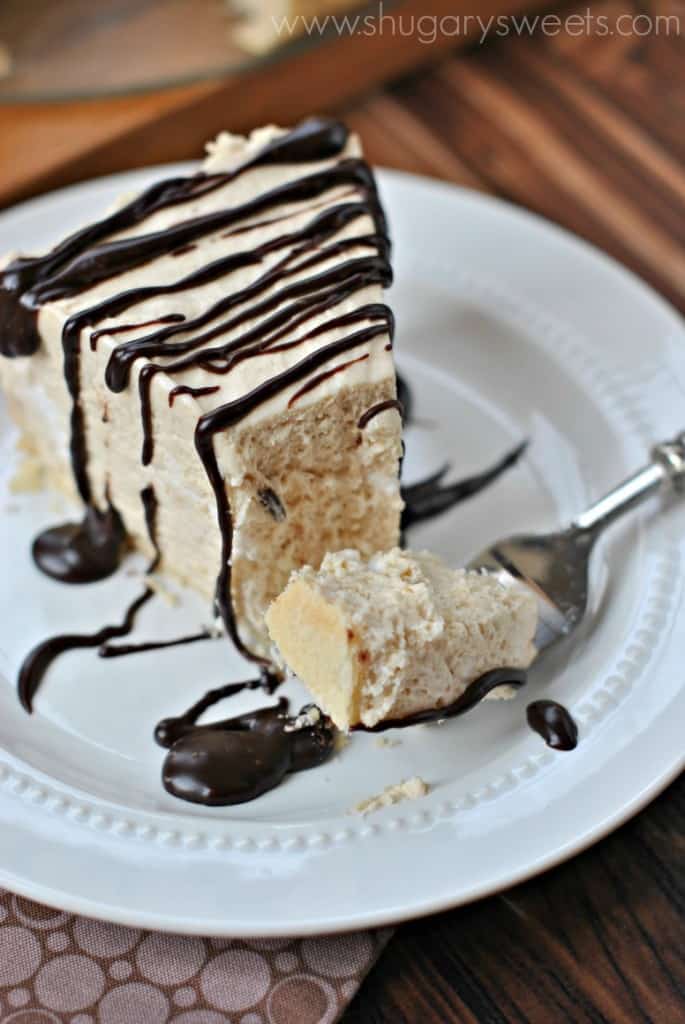 Can you freeze Peanut Butter Mousse Pie?
I have not had good success freezing this pie. The texture is quite different after freezing, and it's not as firm. This dessert is best when made the day before and eaten within 3-4 days.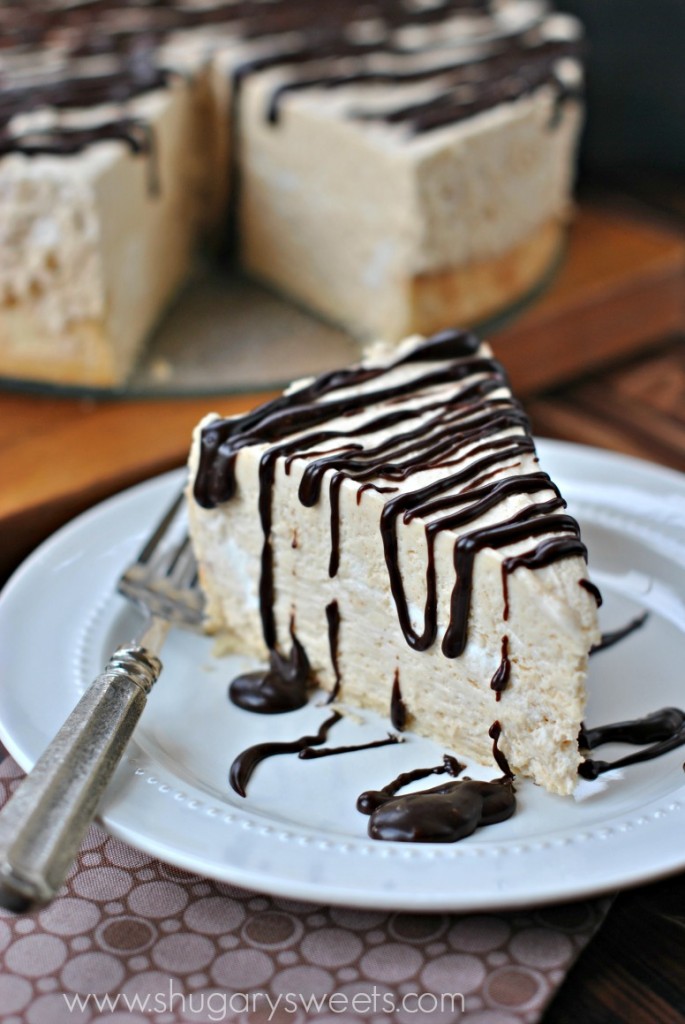 More delicious Pie recipes:
Smooth and decadent, French Silk Pie is a chocolate lovers dream! You'll love the flaky pie crust, topped with smooth and silky chocolate!
This Dulce de Leche Banana Cream Pie recipe has it all! Graham Cracker crust topped with dulce de leche and bananas with a no bake banana cheesecake filling!
With just 5 ingredients you can make this delicious Snickers Pie for friends and family!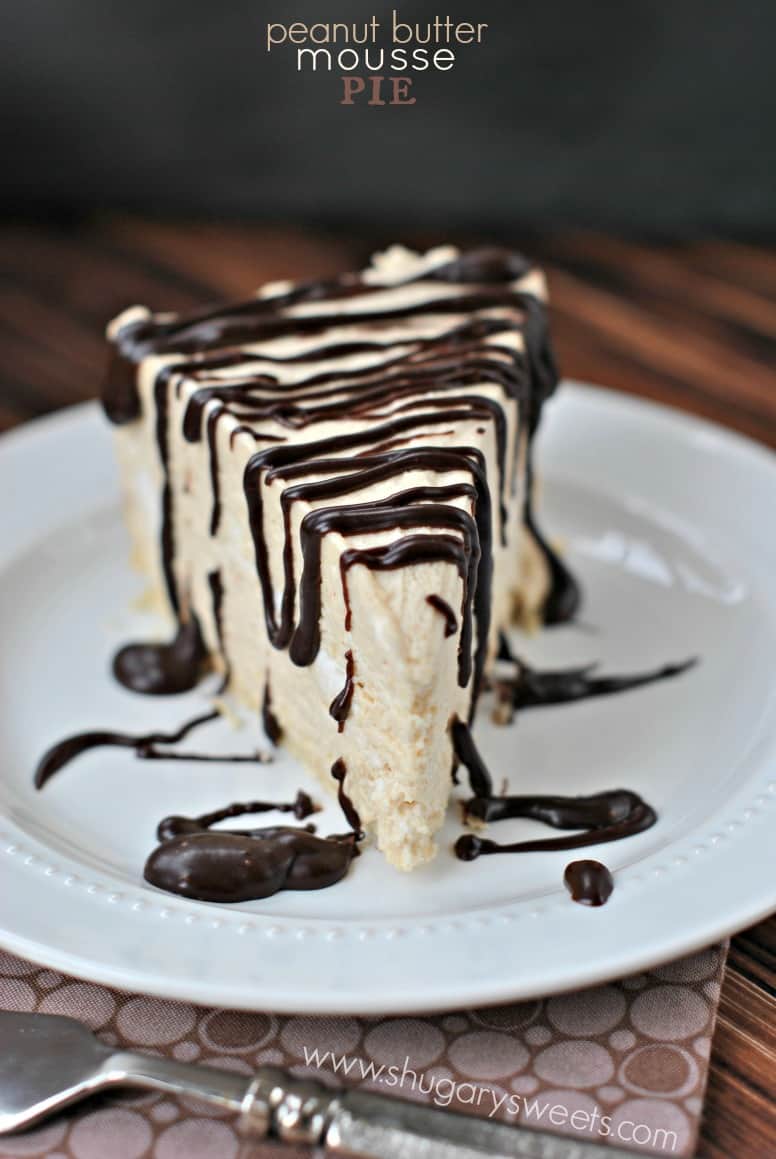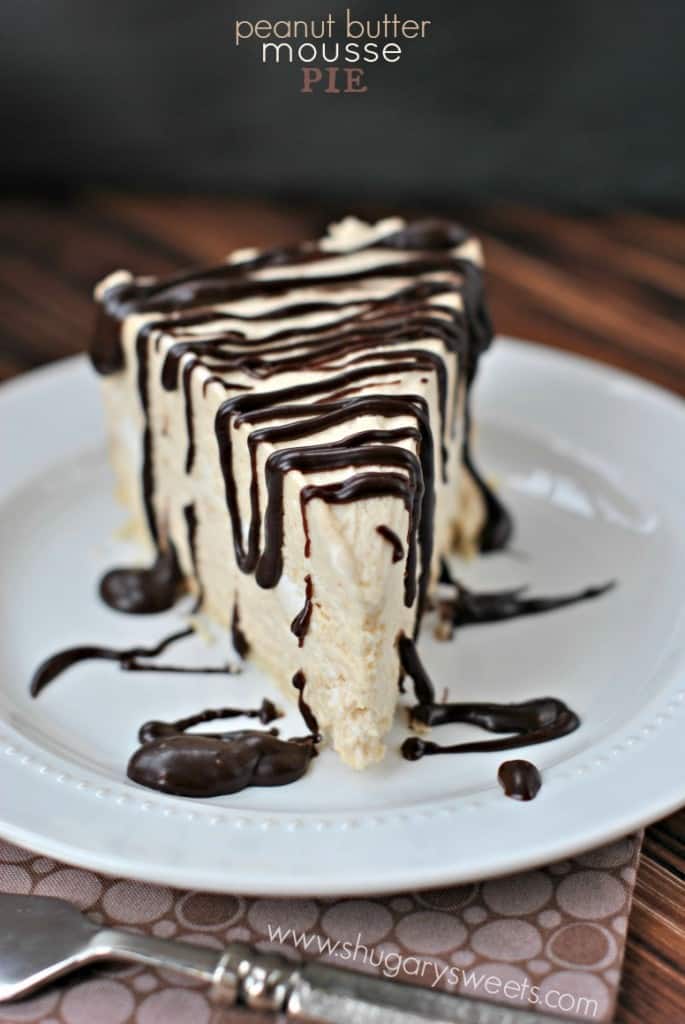 Love Peanut Butter? Here are some of my favorite recipes….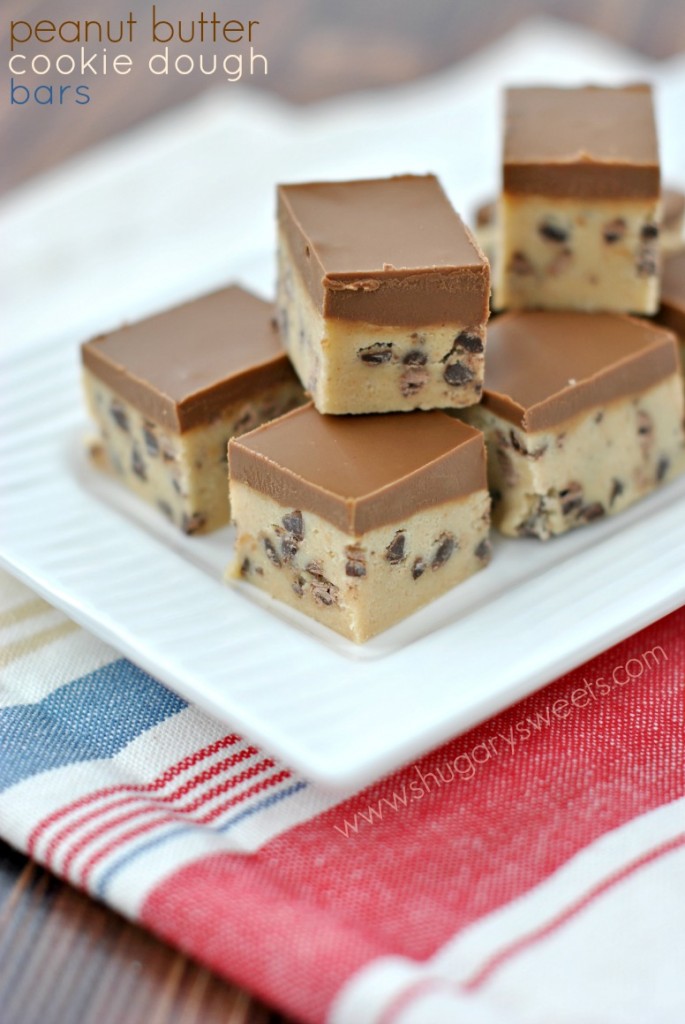 No Bake Peanut Butter Cookie Dough Bars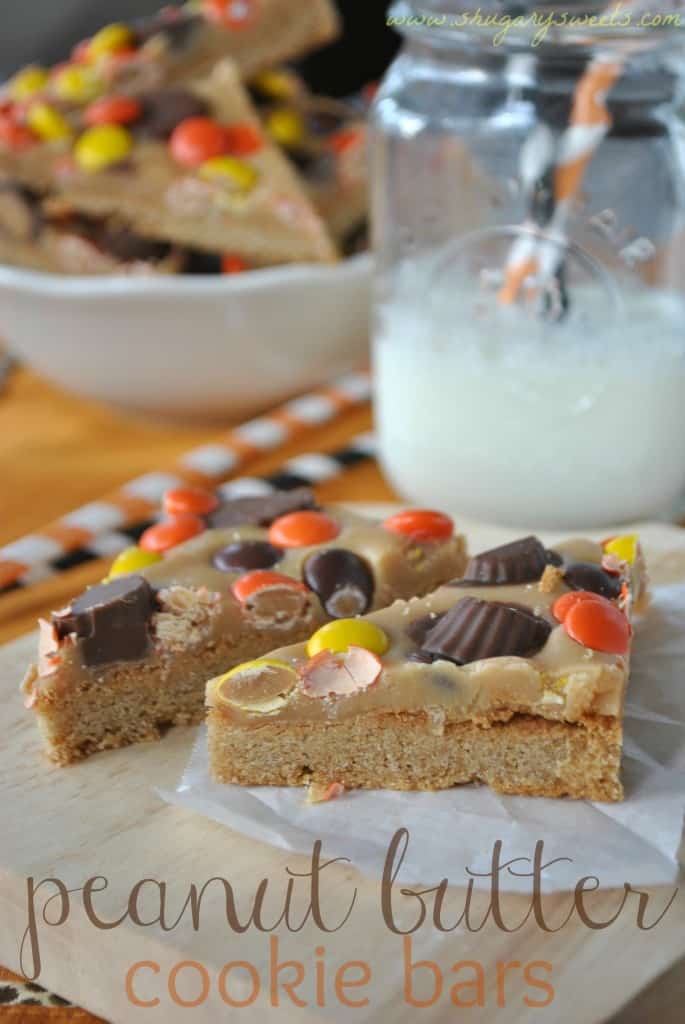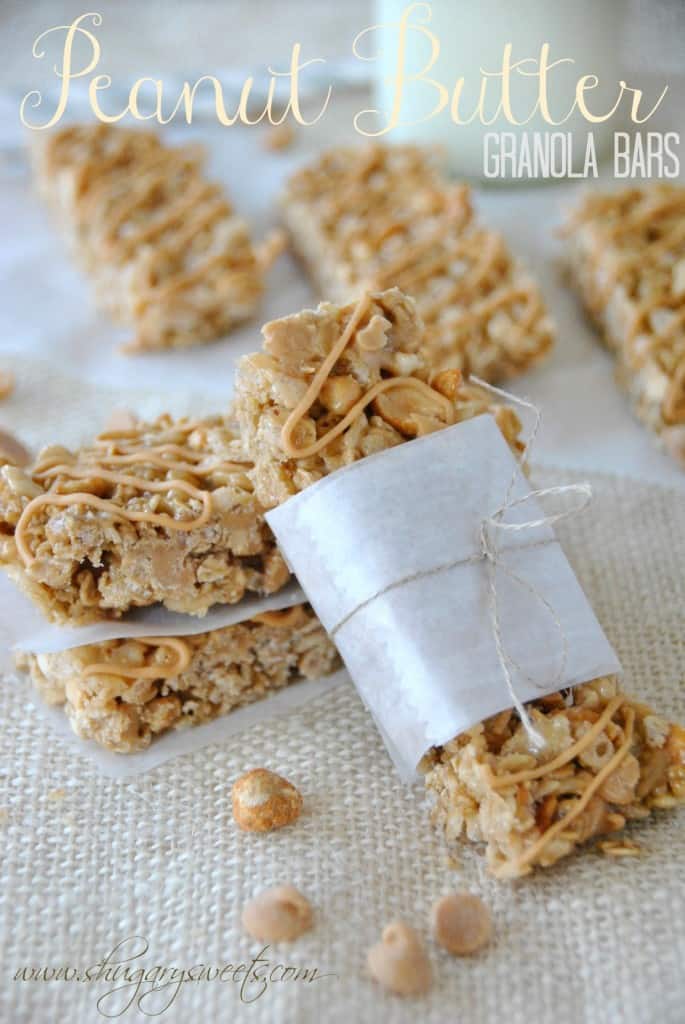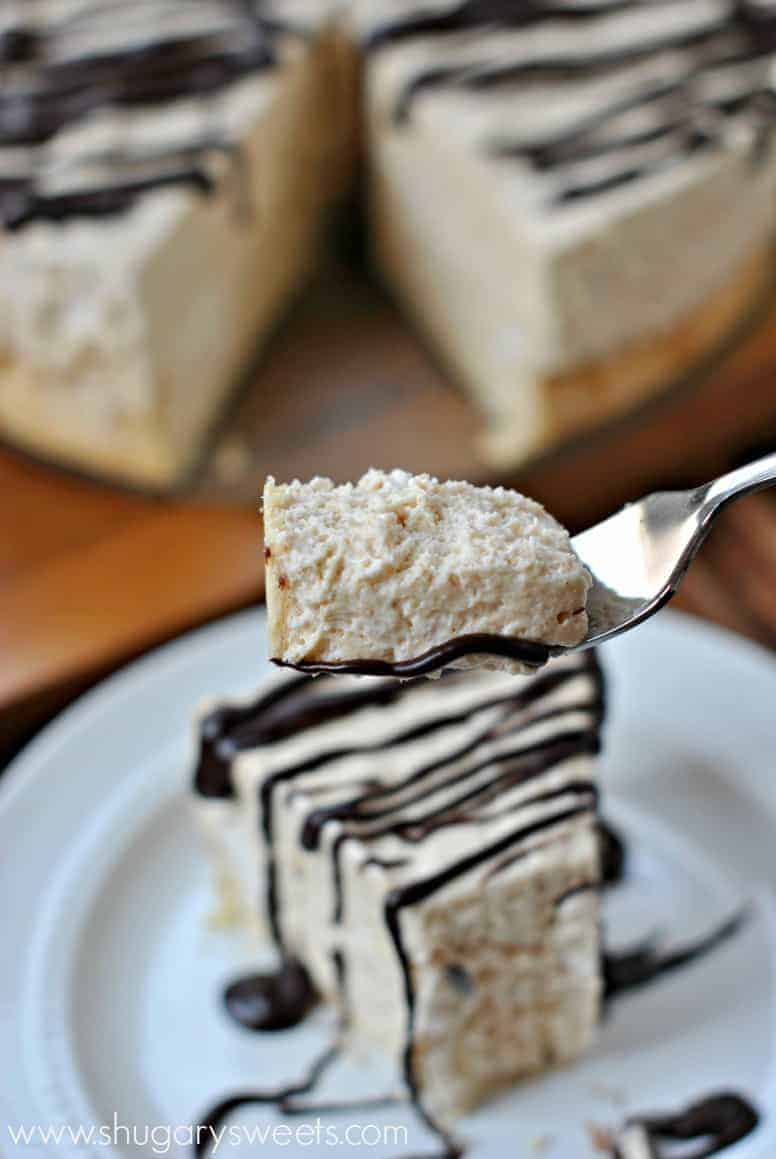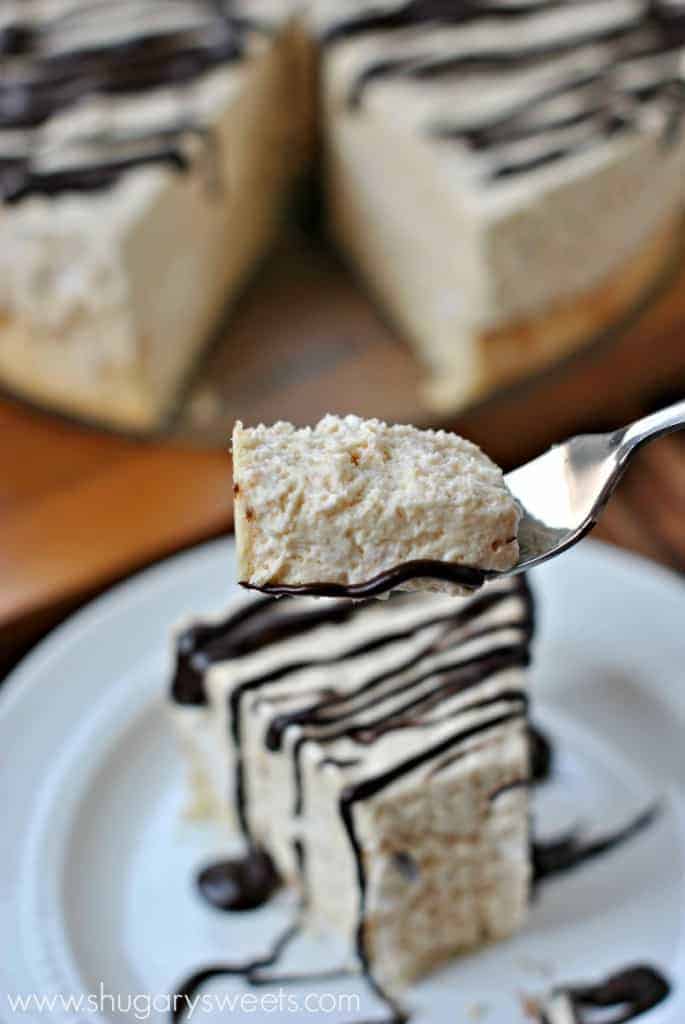 Connect with Shugary Sweets!
Facebook | Twitter |Pinterest | instagram

Recipe originally published March 27, 2014