Soft and chewy, these classic Oatmeal Scotchie Bars are divine! I topped them with a sweet Cinnamon frosting for a little extra indulgence!
Be sure to sign up for my email…new recipes in your inbox!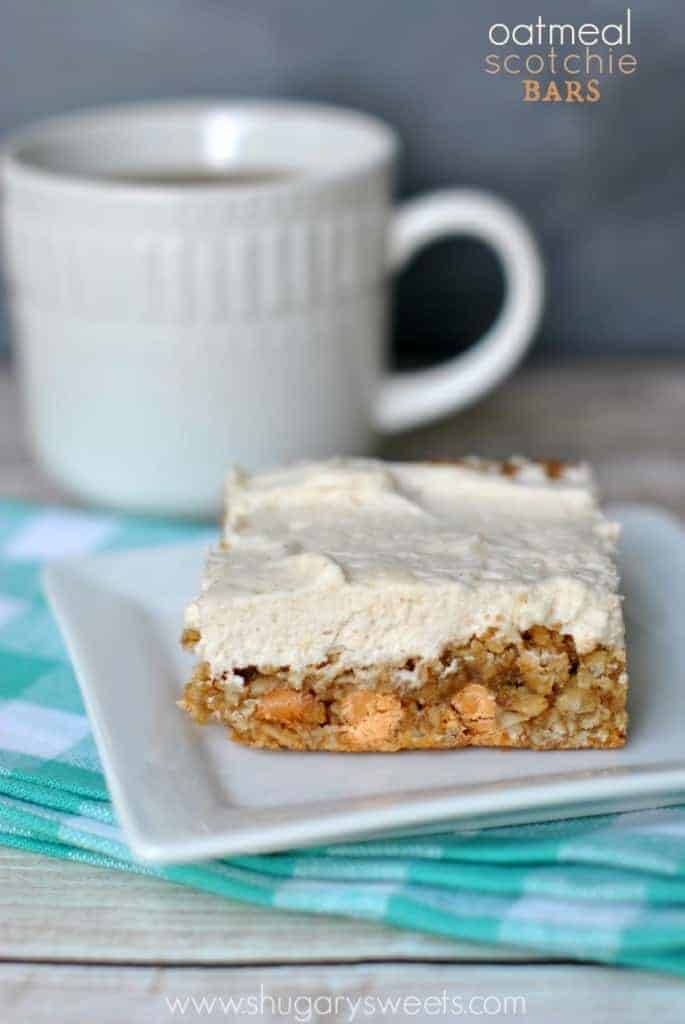 One of my favorite cookies from childhood is the classic Oatmeal Scotchie. My brothers loved Chocolate chip and Snickerdoodle…but I have always had a special place for butterscotch chips.
And it's not until I bake them, that I realize over and over how much I love them.
As I'm trying to get back into the swing of things after moving (read: unpack and settle in), I chose to use the classic Nestle recipe for today's cookie bars.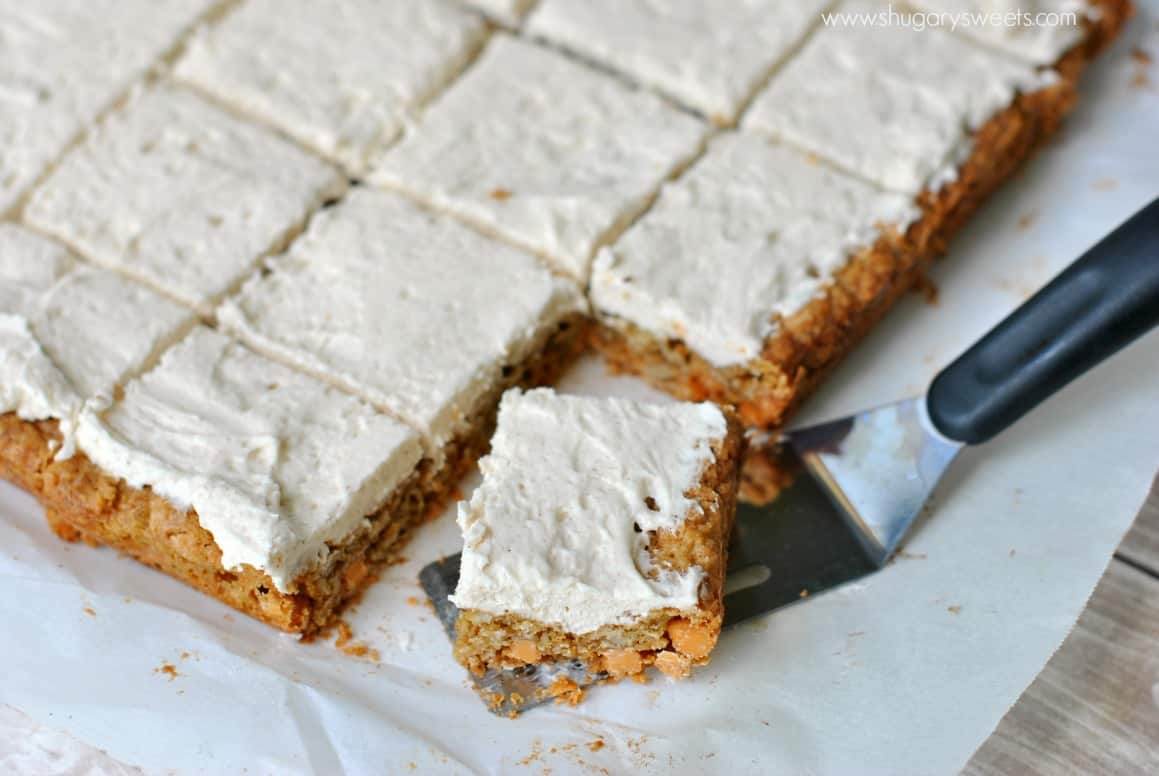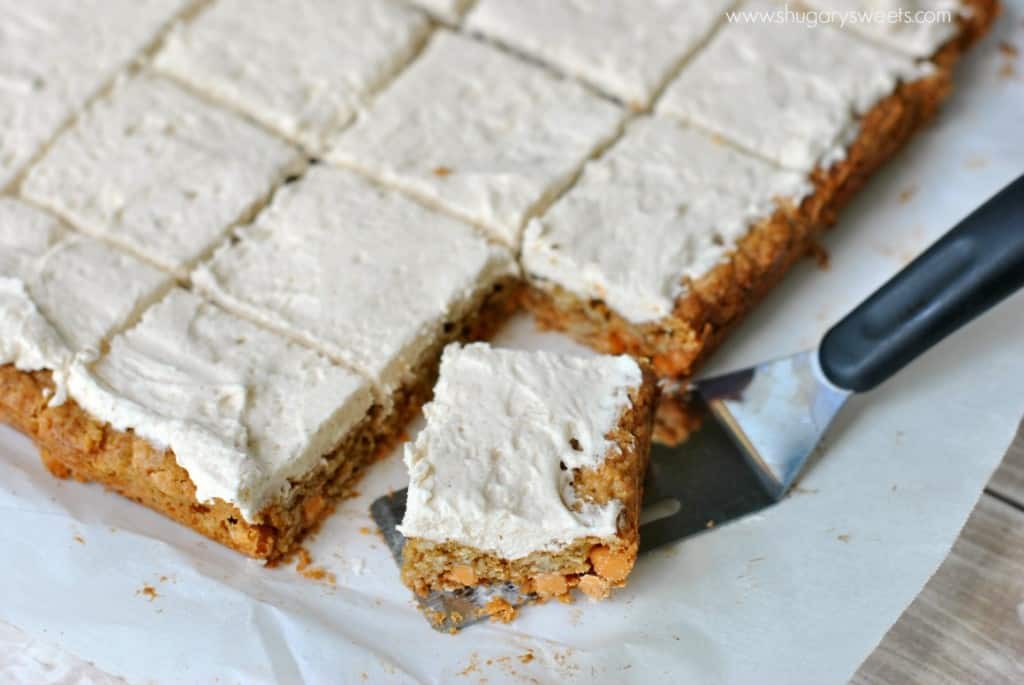 I tweaked it slightly, changing the ratio of brown sugar to granulated sugar (using more brown of course!). I also added a little extra cinnamon.
And, in true Shugary Sweets style, a thick layer of frosting tops these cookie bars.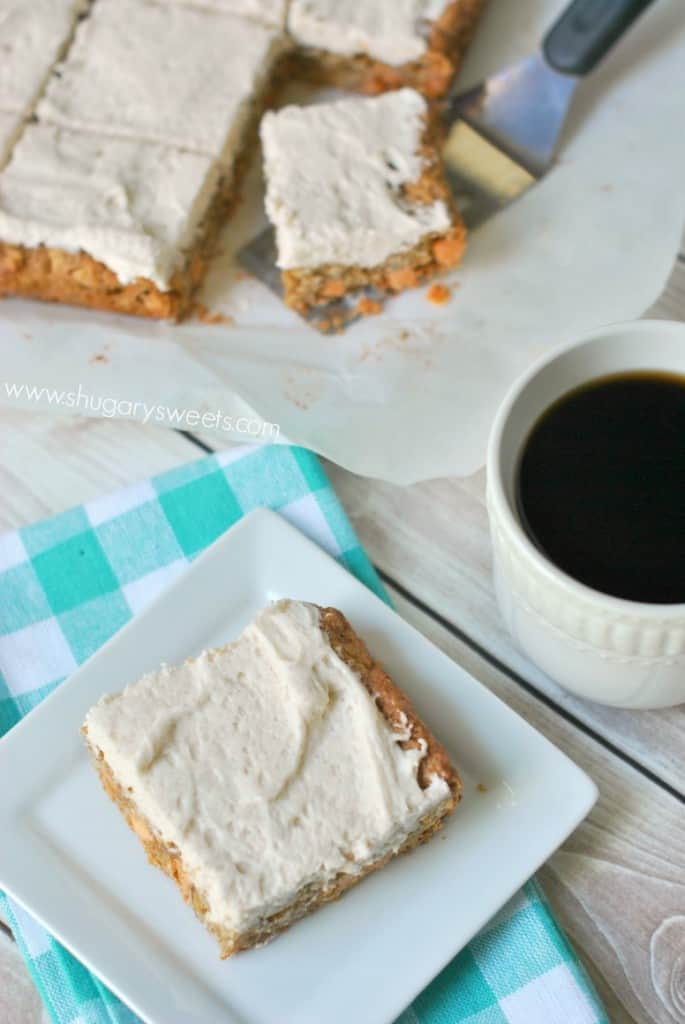 I made a very creamy cinnamon frosting for today's recipe. By beating my softened butter for 3-5 minutes, it gets light and fluffy. Then add the cinnamon, salt, powdered sugar and milk (I used fat free milk) and beat an additional 3-5 minutes. This creates an unbelievably soft texture!
I shared these at a potluck with some friends. It's so awesome to move "home" and have friends. And it's crazy to think we've been away for almost 8 years! But now we're home and I'm a food blogger (which is a new gig since I was last living here) and I have a whole new group of people to share my treats with daily.
Life is good. Life is delicious. Now go make some of these super easy, super yummy treats.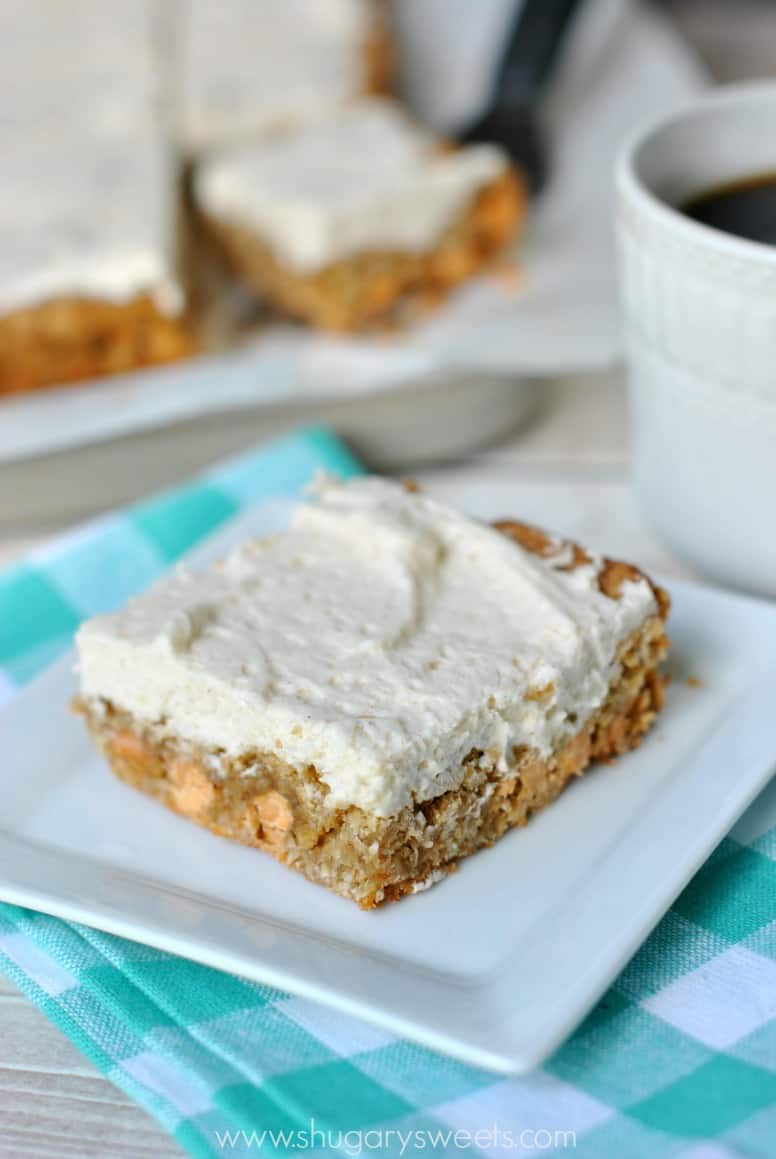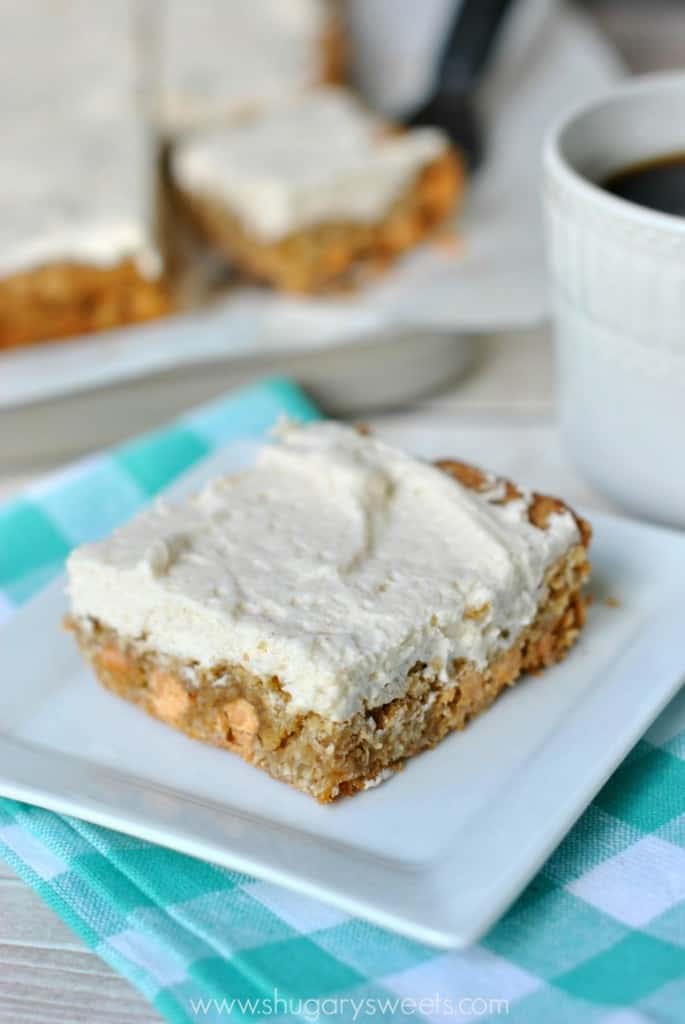 Connect with Shugary Sweets! Be sure to follow me on my social media, so you never miss a post!
Pinterest | instagram | Bloglovin'
Yield: 36 bars
Oatmeal Scotchie Bars
Ingredients
For the cookie bars:
1 cup unsalted butter, softened
1/4 cup granulated sugar
1 1/4 cup light brown sugar, packed
2 large eggs
1 tsp vanilla extract
3 cup quick oats
1 1/4 cup all-purpose flour
1 tsp baking soda
1/2 tsp kosher salt
1 1/2 tsp cinnamon
11oz package Butterscotch morsels
For the frosting:
1 cup unsalted butter, softened
1 tsp cinnamon
pinch kosher salt
3 cup powdered sugar
2-3 Tbsp milk
Instructions
For the bars, beat butter with sugars until blended. Beat in eggs and vanilla. Add oats, flour, baking soda, salt and cinnamon and beat until combined. Fold in butterscotch morsels.
Press cookie dough in a parchment paper lined 15 inch x 10 inch x 1 inch baking sheet. Bake in a 375 degree oven for 18-22 minutes (I prefer to make these a little on the undercooked side, staying near the 18 minute mark).
Cool completely.
For the frosting, beat butter in an electric mixer with whisk attachment for 3-5 minutes until pale in color. Add cinnamon, salt, powdered sugar and 2Tbsp milk. Beat an additional 3-5 minutes, adding more milk if necessary. Spread over cooled cookie bars. Cut and enjoy.
Store cookie bars in airtight container at room temperature for up to 5 days. ENJOY.
I love making cookie bars. They are so easy to whip up in no time! Here are a few favorites: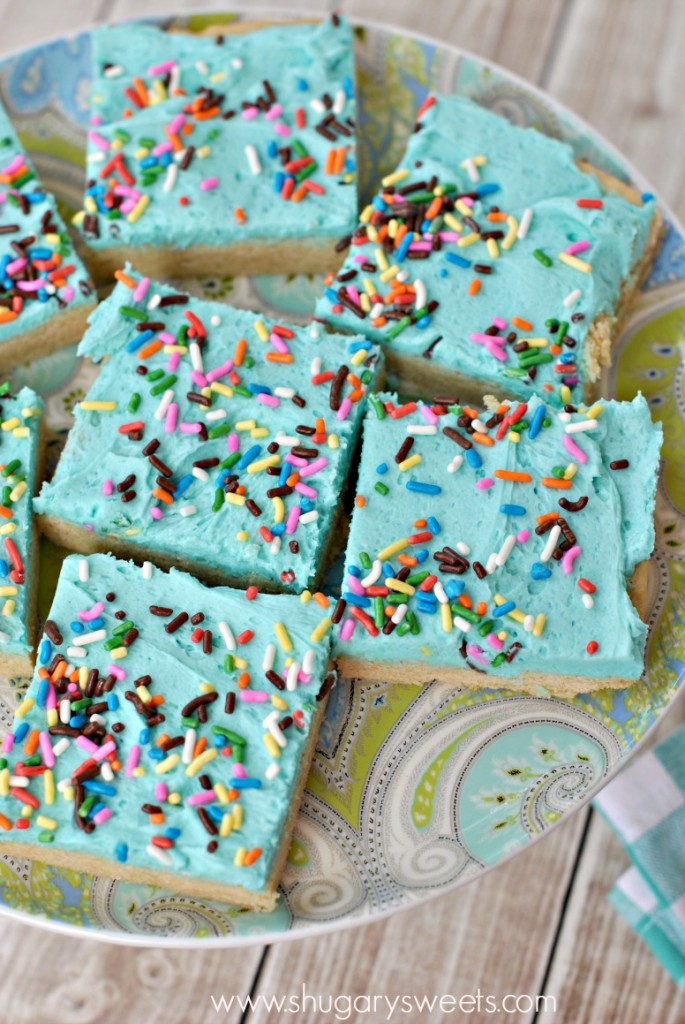 Frosted Sugar Cookie Bars...of course frosting and sprinkles make these even better!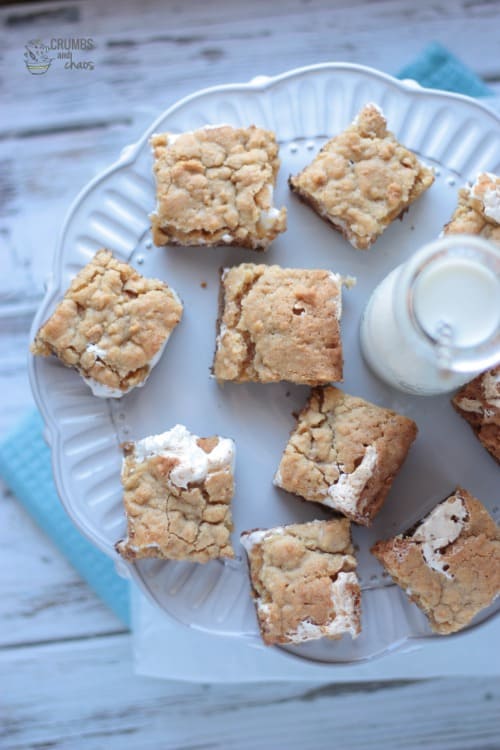 S'more Cookie Bars: grahams, marshmallows and chocolate in easy to eat cookie bars!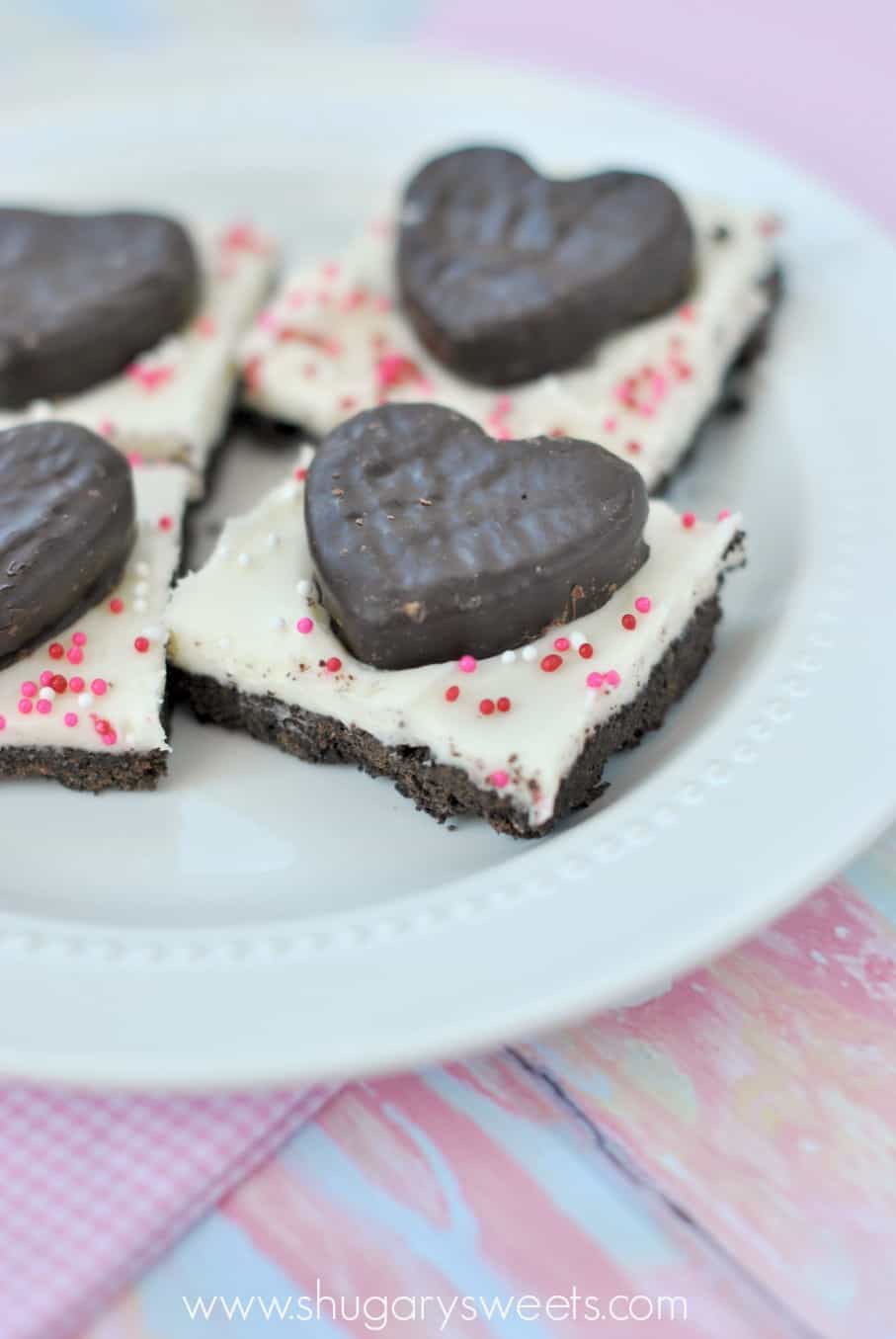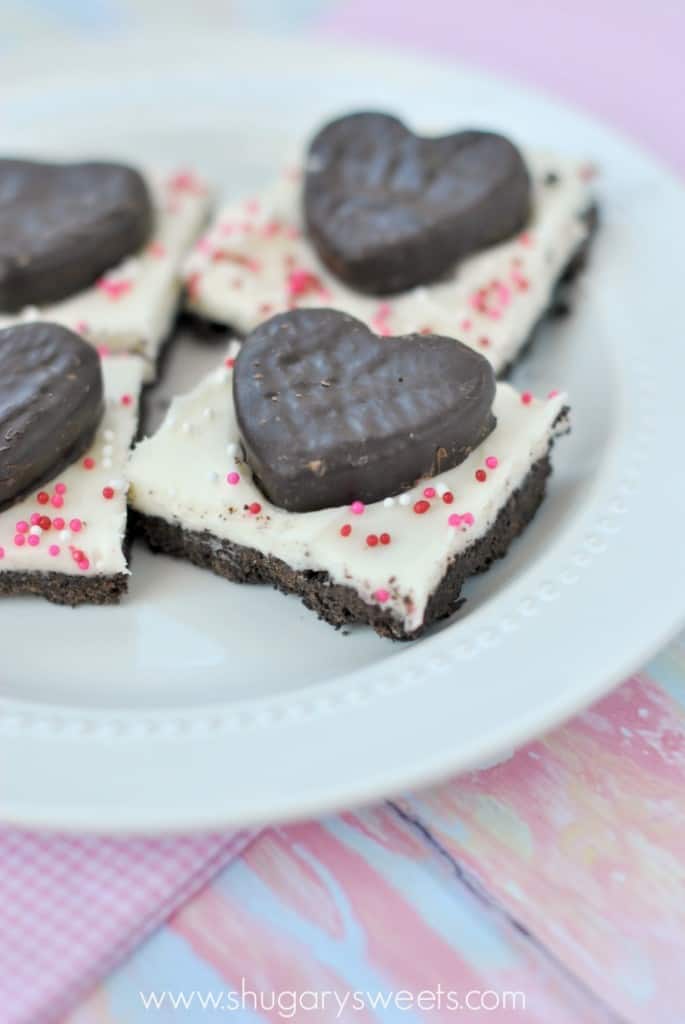 Chocolate Peppermint Bars: not only are these the perfect after dinner minty dessert, they are NO BAKE too!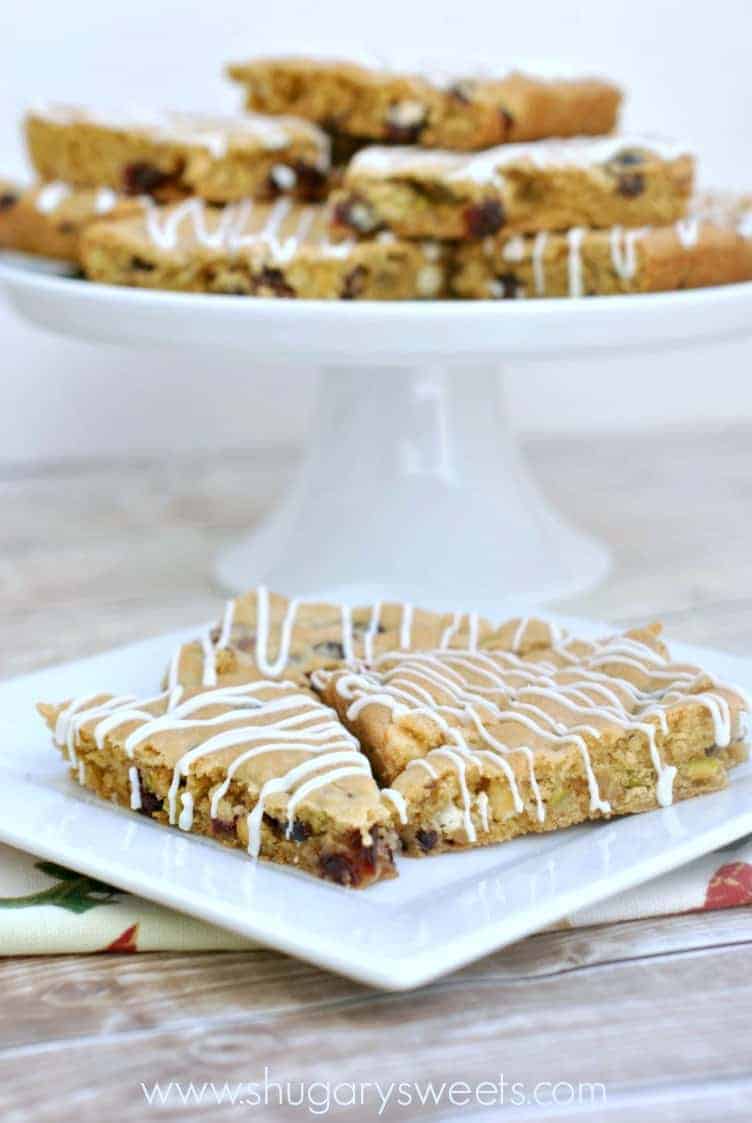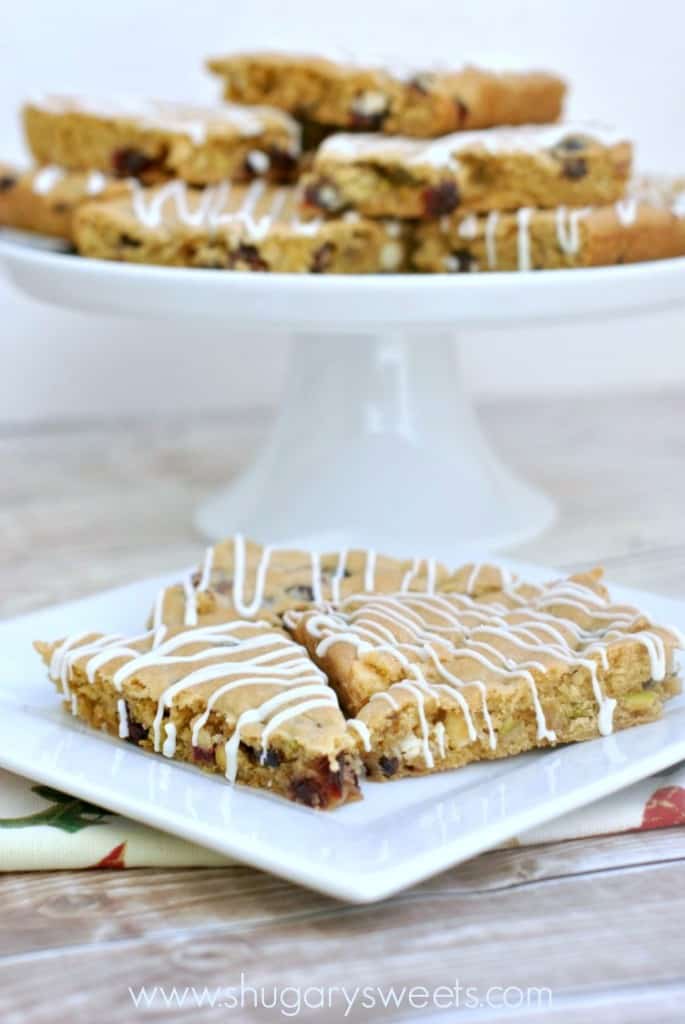 Cranberry Pistachio Cookie Bars: soft and chewy cookie bars topped with a white chocolate drizzle!