Summer has come to an end, but we can still enjoy these FUN Pink Lemonade Cupcakes! The soft, from scratch, pink lemonade cupcake is topped with a creamy pink lemonade buttercream frosting. Don't forget the fun garnishes too!
Be sure to sign up for my email…new recipes in your inbox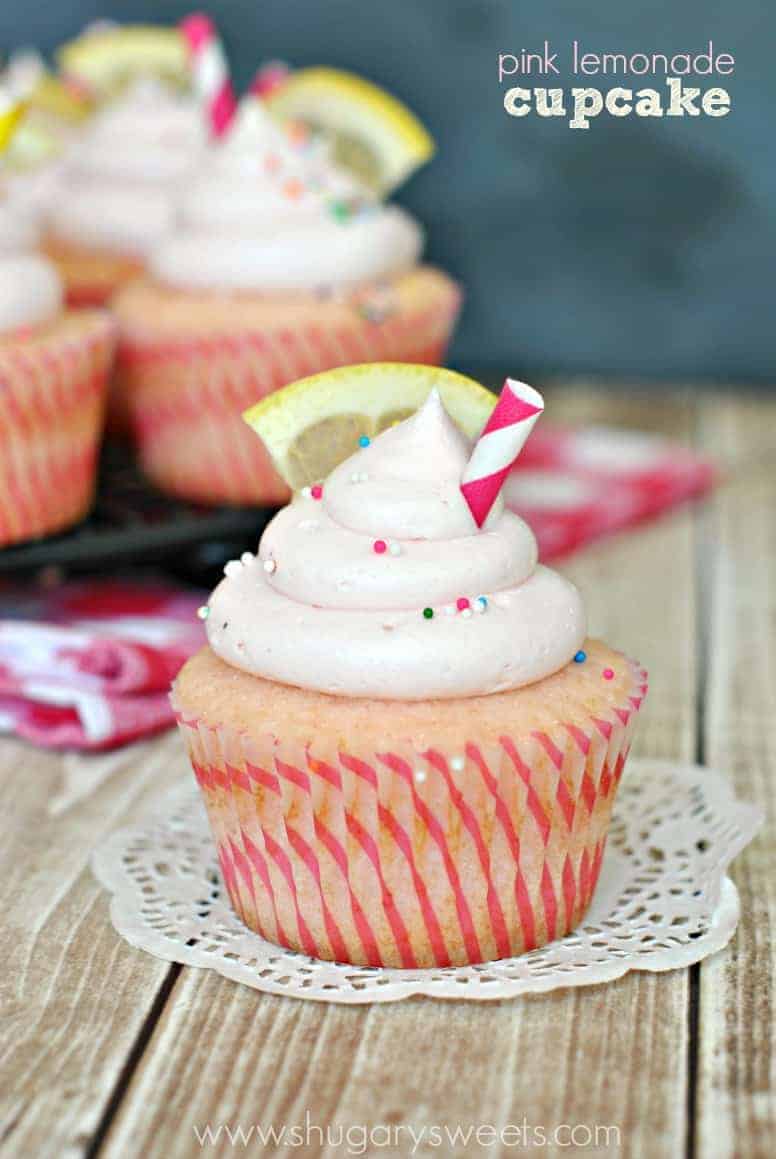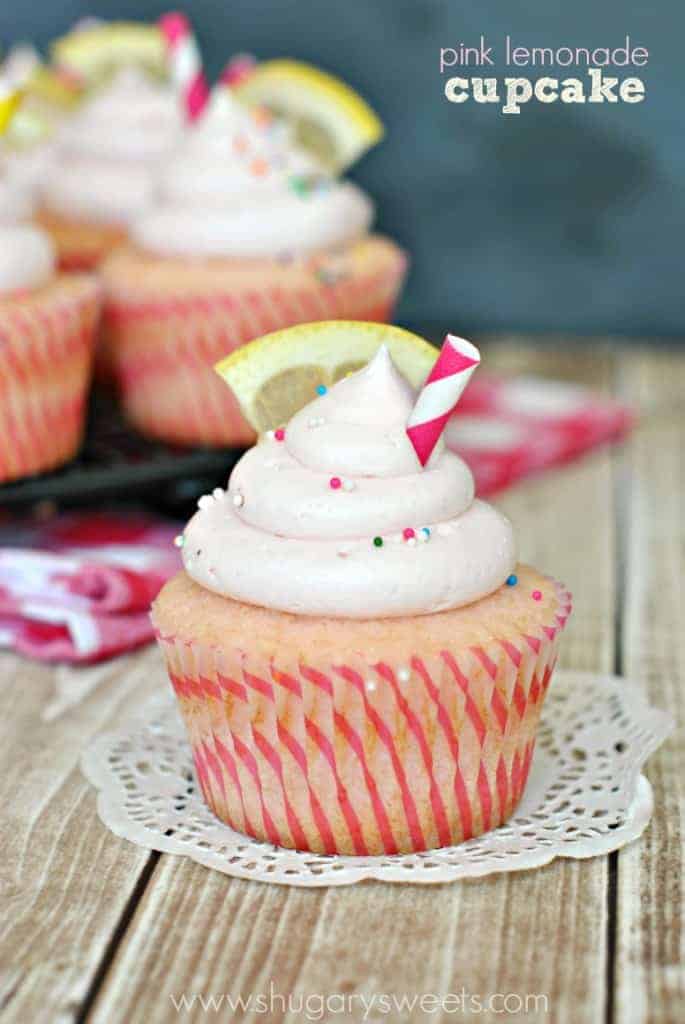 I adore summer. The fun. The sun. The carefree-ness about our days with no school and homework.
I made these cupcakes for my daughter who was going to an end of summer pool party a few weeks back. What better way to say, "yay summer" than with fun pink lemonade cupcakes!?!
Speaking of lemonade, am I the only horrible mother who cringes when my kids ask to run a lemonade stand? I usually give in once a summer, but never with an enthusiastic "hooray, let's do this" attitude.
It's usually with an attitude of "great, there goes the last of the lemonade, solo cups, one broken pitcher, and a sticky table." Not to mention, I know I'll be watching the whole time, cause what mom in their right mind let's their little kids stand on the corner, inviting strangers in cars to pull over? Seriously, whoever first came up with this idea, was not a freak of a mom like me.
Don't even get me started on Halloween (kids knocking on strangers doors to get candy that I probably won't let them eat).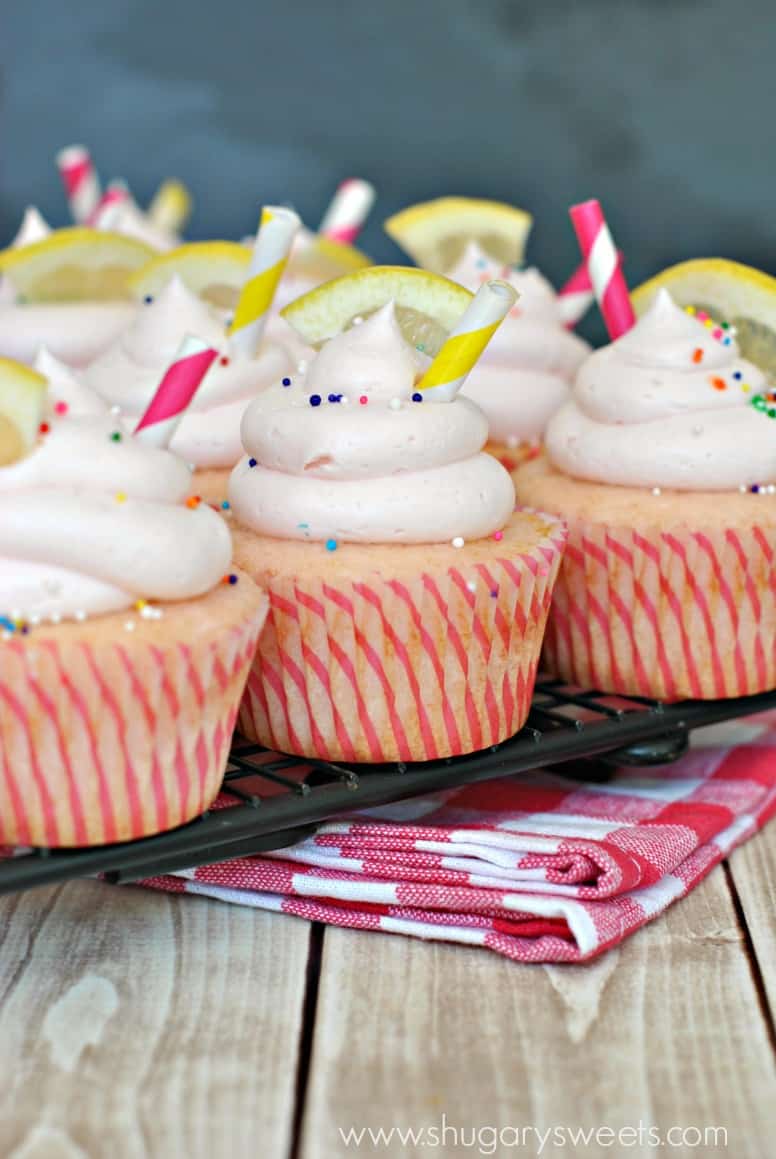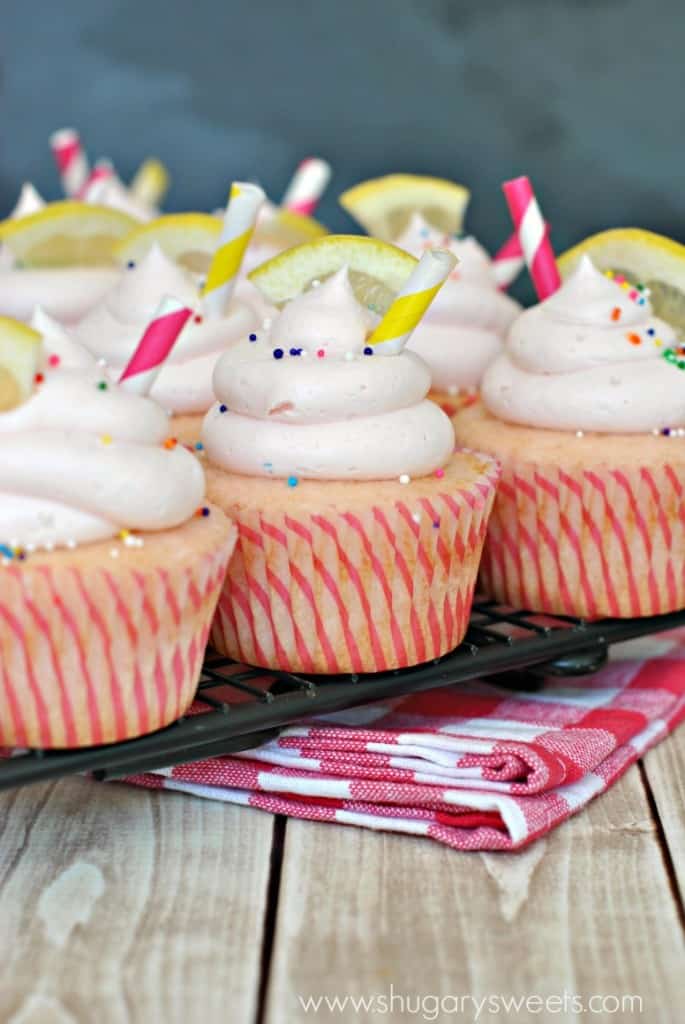 Now that I have turned this fun cupcake post into a rant on my paranoid, mom mindset….let's talk about these cupcakes.
I used my favorite, from scratch, white cake recipe and added in frozen lemonade concentrate (which I thawed). I also added a drop of pink food coloring (I use Americolor gel paste colorings), I thought the pink lemonade gave it more of a purple/gray hue. The coloring is optional though.
I also sliced a small lemon into thin slices, then cut each lemon into 6ths. This gave me cute little garnishes for the cupcakes. Of course paper straws cut into small pieces and some bright colored sprinkles add a fun touch too! ENJOY!!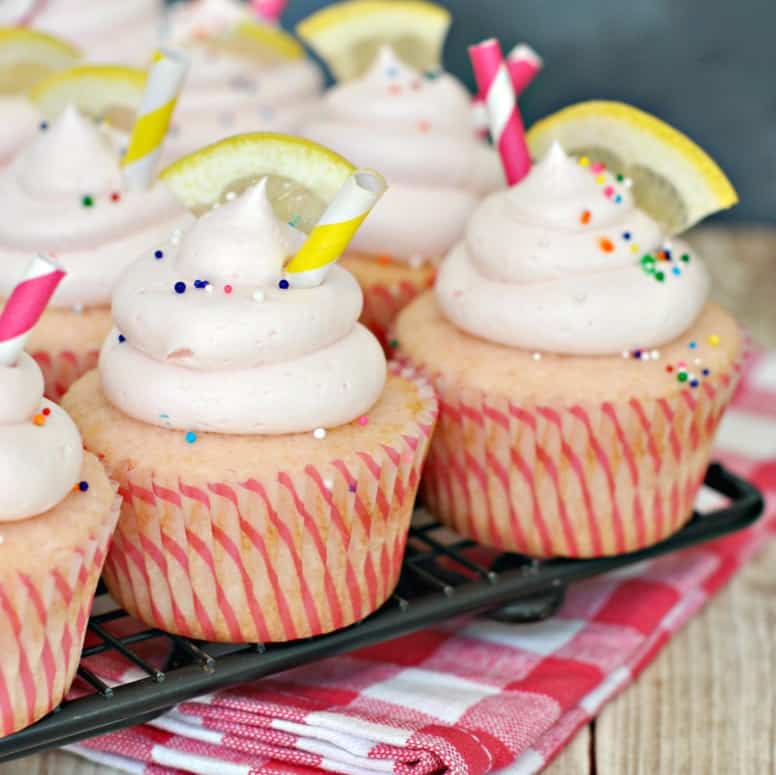 **I'm the candy (and more!) contributor over at Food Fanatic. Stop on over there to read more about these Pink Lemonade Cupcakes!**