Raspberry Lemonade Cupcakes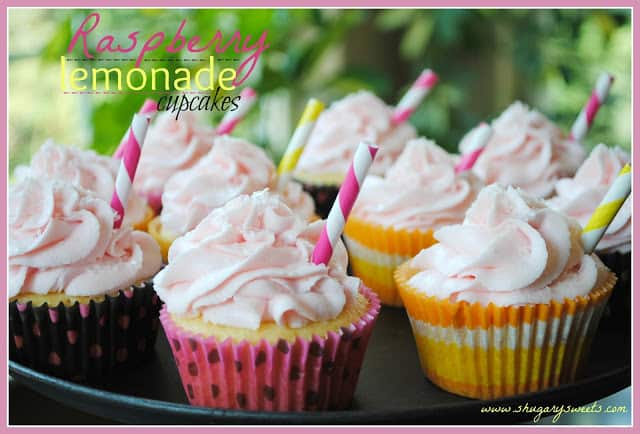 I cheated when I made these. I used a box cake mix.
I don't use cake mix often. But sometimes, life calls for it. Like when my daughter asks me to bake cupcakes for her swim team, giving me two days notice.
And of course, it's during a crazy insane week. Yes, part of the craziness includes watching 4 hours of tour de france. Get over it.
But, they tasted great, and that's what matters. Oh, and you could just use lemon cake mix, but whatever. I had this on hand and I made it work!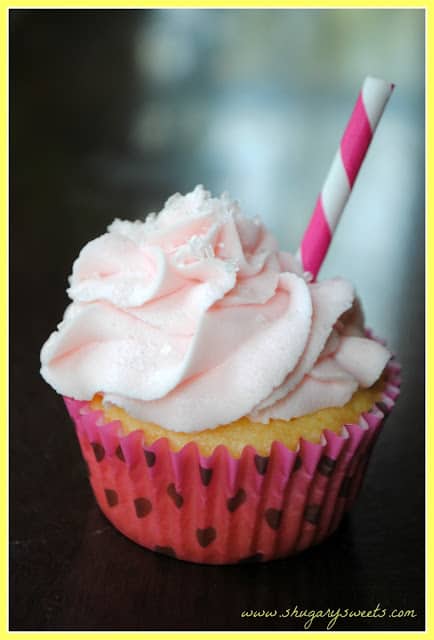 The frosting though is the key to these cupcakes. Tangy raspberry lemonade concentrate gives it some zing!
Want more fun cupcake recipes? Check out these recipes….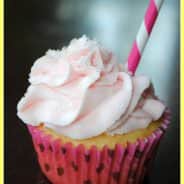 Raspberry Lemonade Cupcakes
Ingredients:
For the Cupcakes:
1 box (18.25oz) white cake mix
1 box (3oz) lemon jello gelatin powder
3 egg whites
1/3 cup canola oil
1 1/4 cup water
For the Frosting:
1 cup butter, softened
7 cup powdered sugar
1/2 cup frozen raspberry lemonade concentrate, thawed
2 drops red food coloring
Directions:
For the cake, add cake mix, jello, egg whites, oil and water in a mixing bowl. Beat 2 minutes until blended. Fill cupcake liners half full and baking in a 350 degree oven for about 15 minutes. Allow to cool completely.
For the frosting, beat butter, powdered sugar, raspberry lemonade and food coloring on high for 5 minutes, until light and fluffy. Fill a decorator bag (I used tip 2D) and pipe onto cooled cupcakes. Sprinkle with sparkly coarse sugar if desired.
MAKING THIS RECIPE? Share it with me on Instagram using the hashtag #ShugarySweets so I can see what you're cooking up in the kitchen!